Nothing thrills me more than having the chance to explore other cultures, trying out new things and immersing myself in their way of life and their way of doing things. I have had the privilege traveling to South Africa to attend the DSTv Delicious Food Festival this coming weekend but prior to that, we are experiencing the country and savoring all it has to offer. From our evening game drives, to going on the fastest zip line in Africa, it has been such a ball so far!! It is my second time here (read about my first time here) and I am more than happy to have food tied into the mix.  We have visited quite a number of restaurants and today I want to review the first three restaurants we have to been to and the best I had in each one of them .
Here we go!!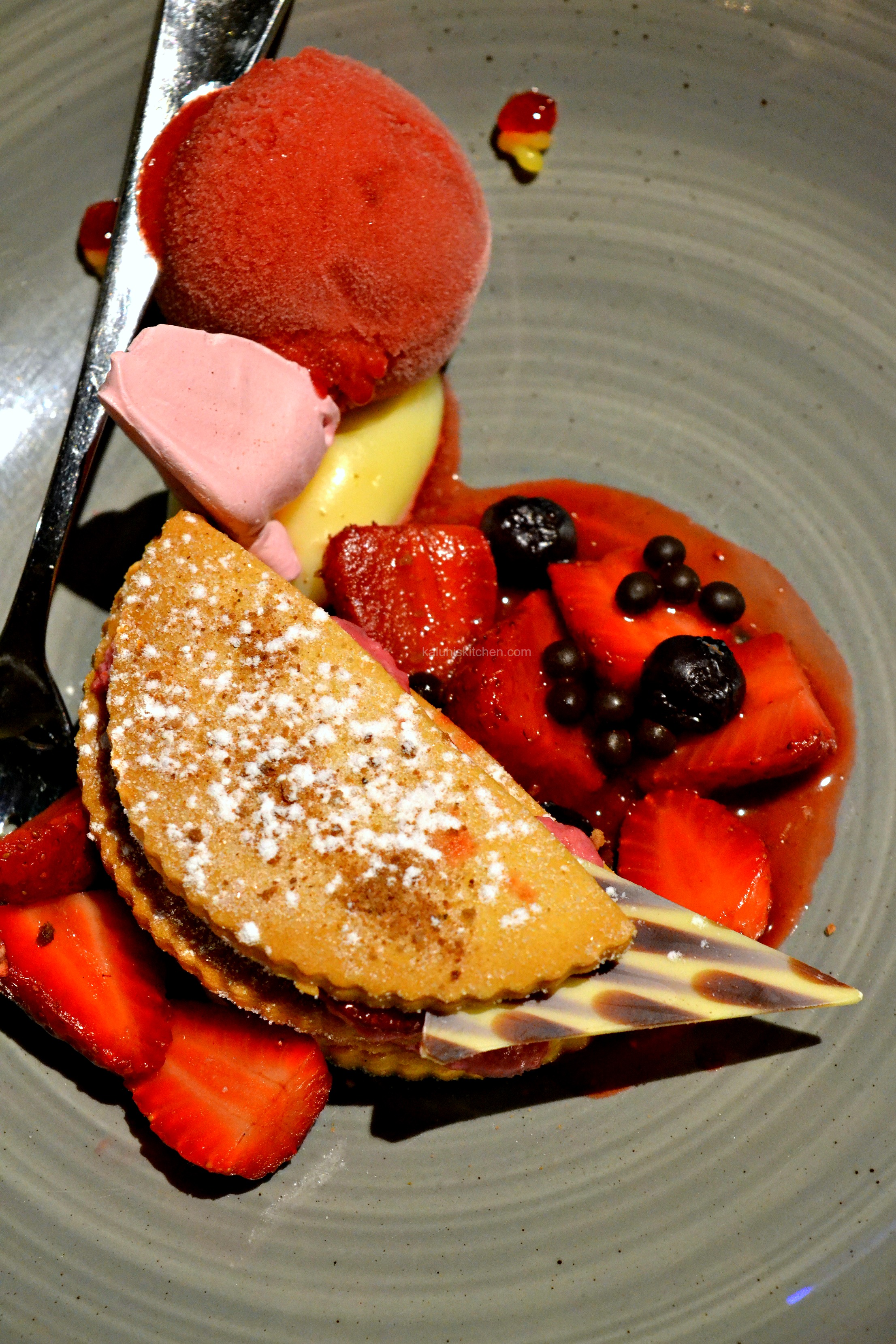 The first restaurant we went to upon arrival was called The Grill Room. It is located at the ground floor of the spectacular The Palace of The Lost City hotel in sun city. We were all starving, and we could not wait for lunch and hoped to have something delicious. The food took one hour to arrive at our tables after placing our orders. The salads were a crowd favorite; with the flavors of nuts, yolk, bacon, lettuce, tomatoes, chicken, white onion and all working in harmony.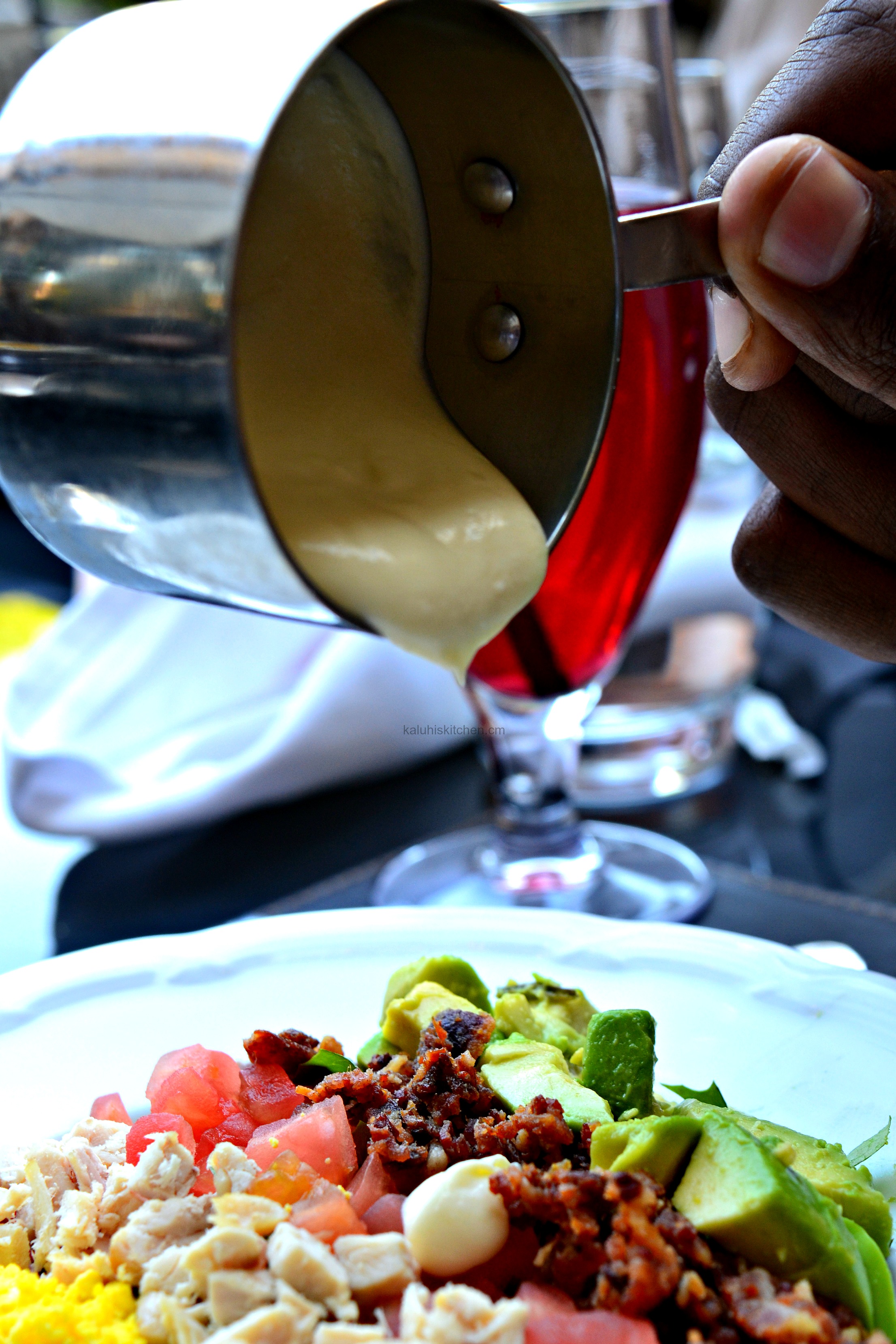 The mains were a hit or a miss for different people, depending on what was ordered.
My Favorite meal at The Grill Room
I always try to try out something new when I am in a different country. On this particular evening, i tried out Kudu meatballs with thyme spaghetti and micro herbs. Kudu are a kind of antelope, and whose game meat is pretty popular here. The spaghetti was fresh and you could tell that they are prepared in house and not store bought. The sauce was nice, herby and rich. The kudu meatballs themselves were very lean, a bit on the chewy side but the cheese in the meatballs and over them balanced that out.
Which kind of game meat have you guys tried and loved?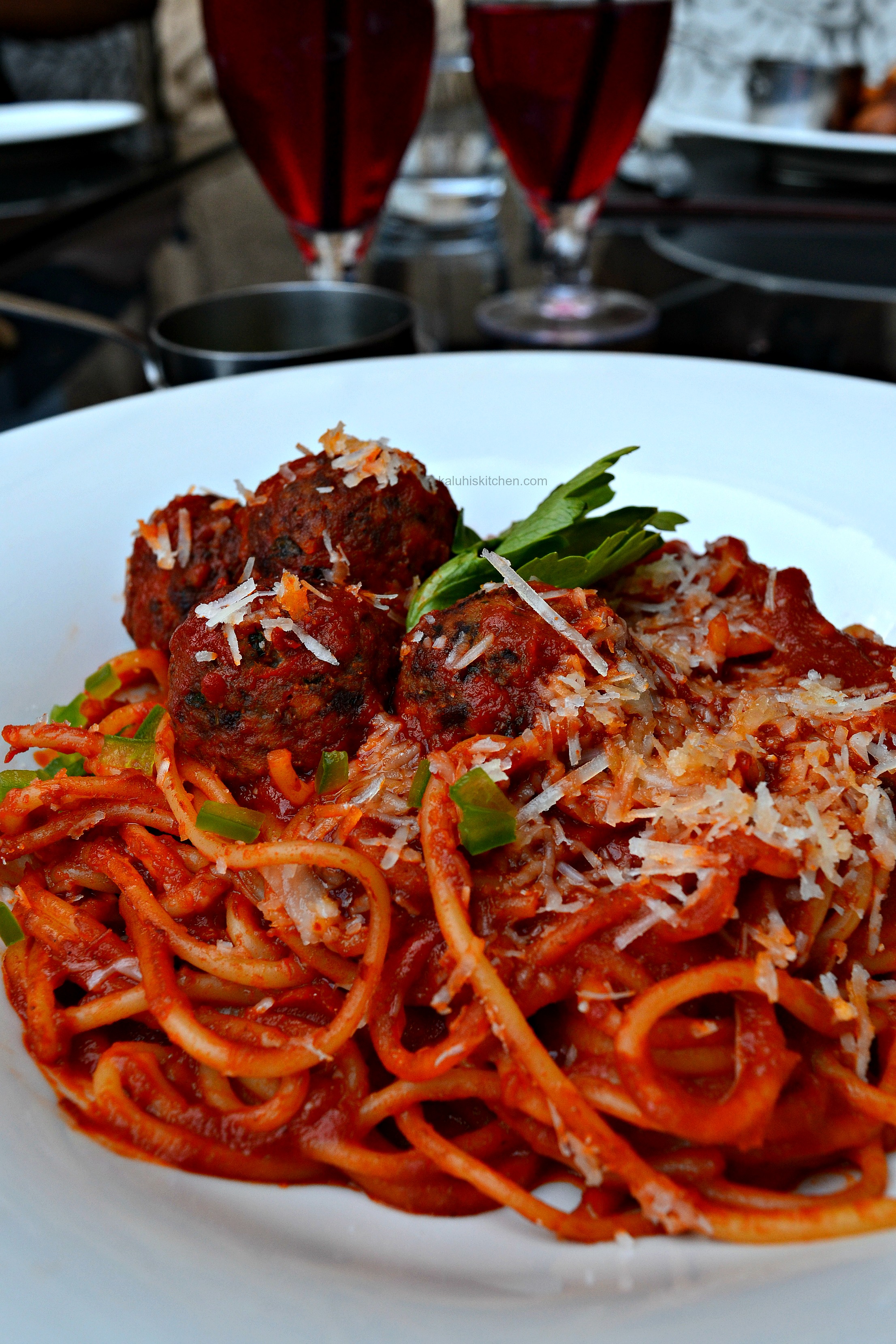 Our second reataurant was at the Soho area in Sun City. There are several restaurants there but we chose to have our meal at The Legend. It was a beautiful, rustic restaurant with live bands playing and an open kitchen. We were all so so so soooooo excited to try out the food there. The salads we had as starters were delicious. The mains looked so good when the arrived at the table, but were sadly underwhelming upon tasting for all of us :(((((.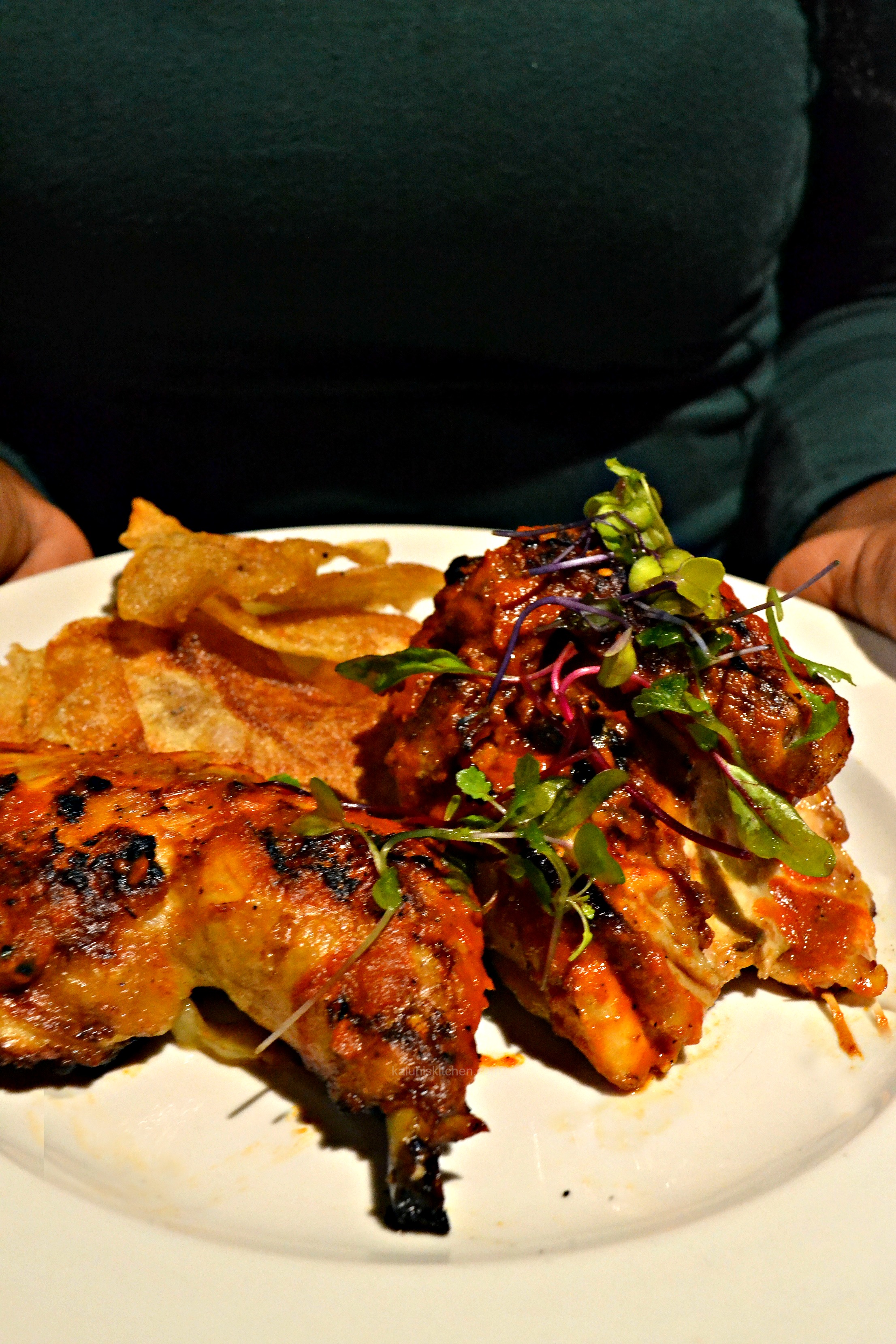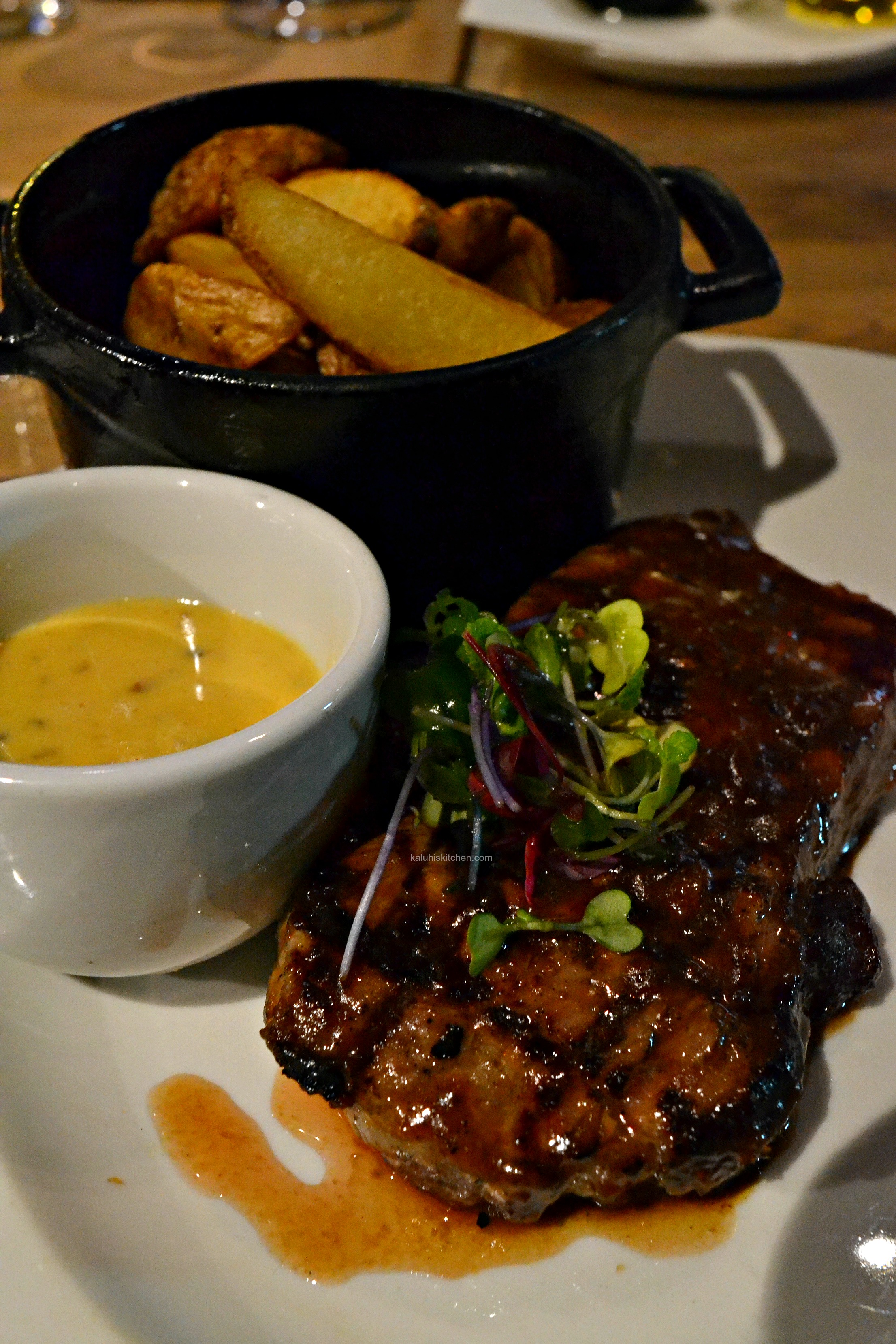 Lucky for us dessert saved the day and we all loved what we had!
My Favorite meal at The Legend restaurant.
I usually am not too much of a sweet tooth, but when I love a dessert, I love it with all my heart! I had a strawberry bavios with sable biscuit. Perfect balance between the sweetness of the sorbet and the freshness of the fruit whose flavors were actually what made the sorbet. The slight crunch of the fresh biscuit introduced a nice textural contrast and the milkiness of the cream in between the biscuit introduced a fantastic balance to the sweetness as well. Perfect!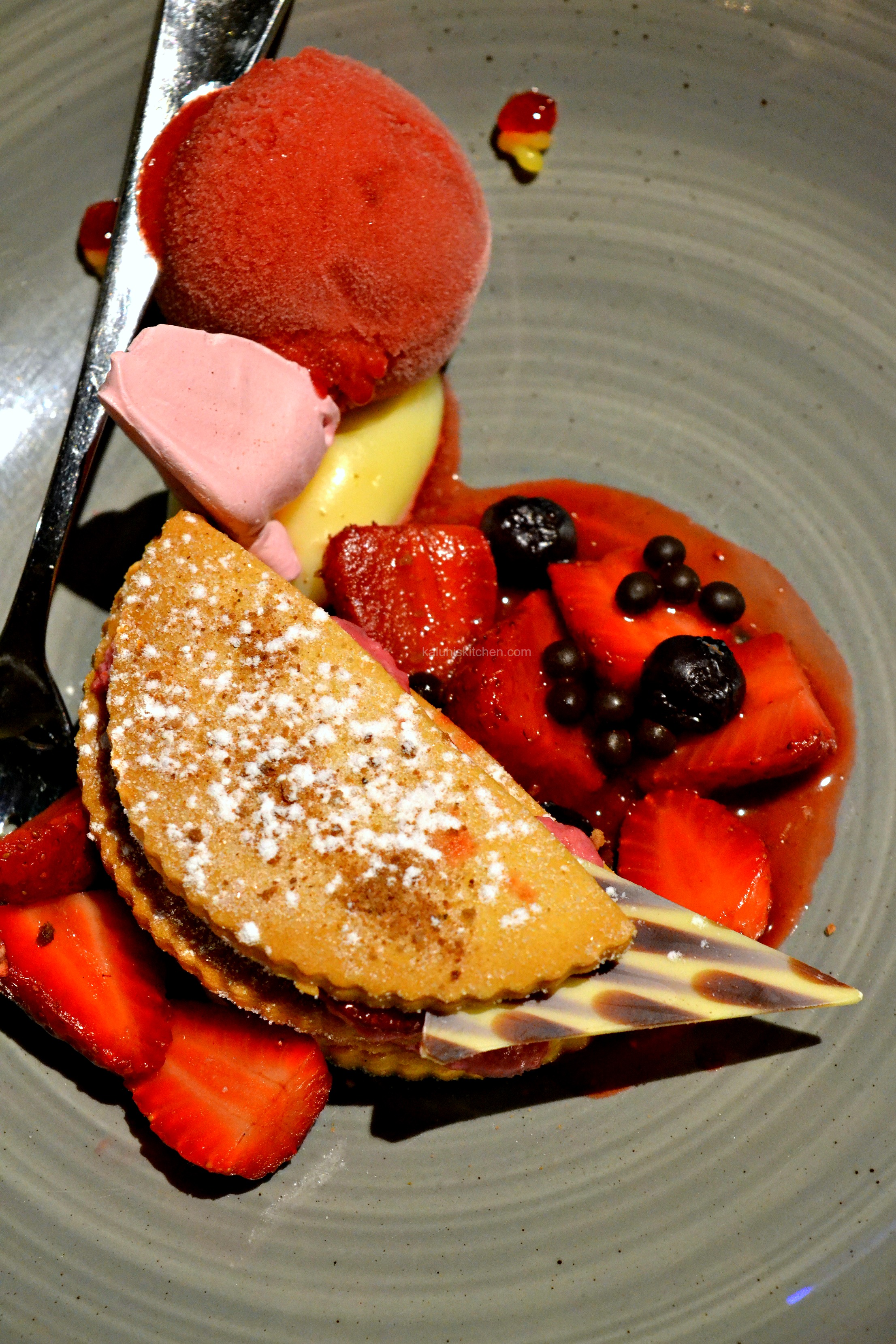 Those who had the creme brulee also enjoyed theirs thoroughly!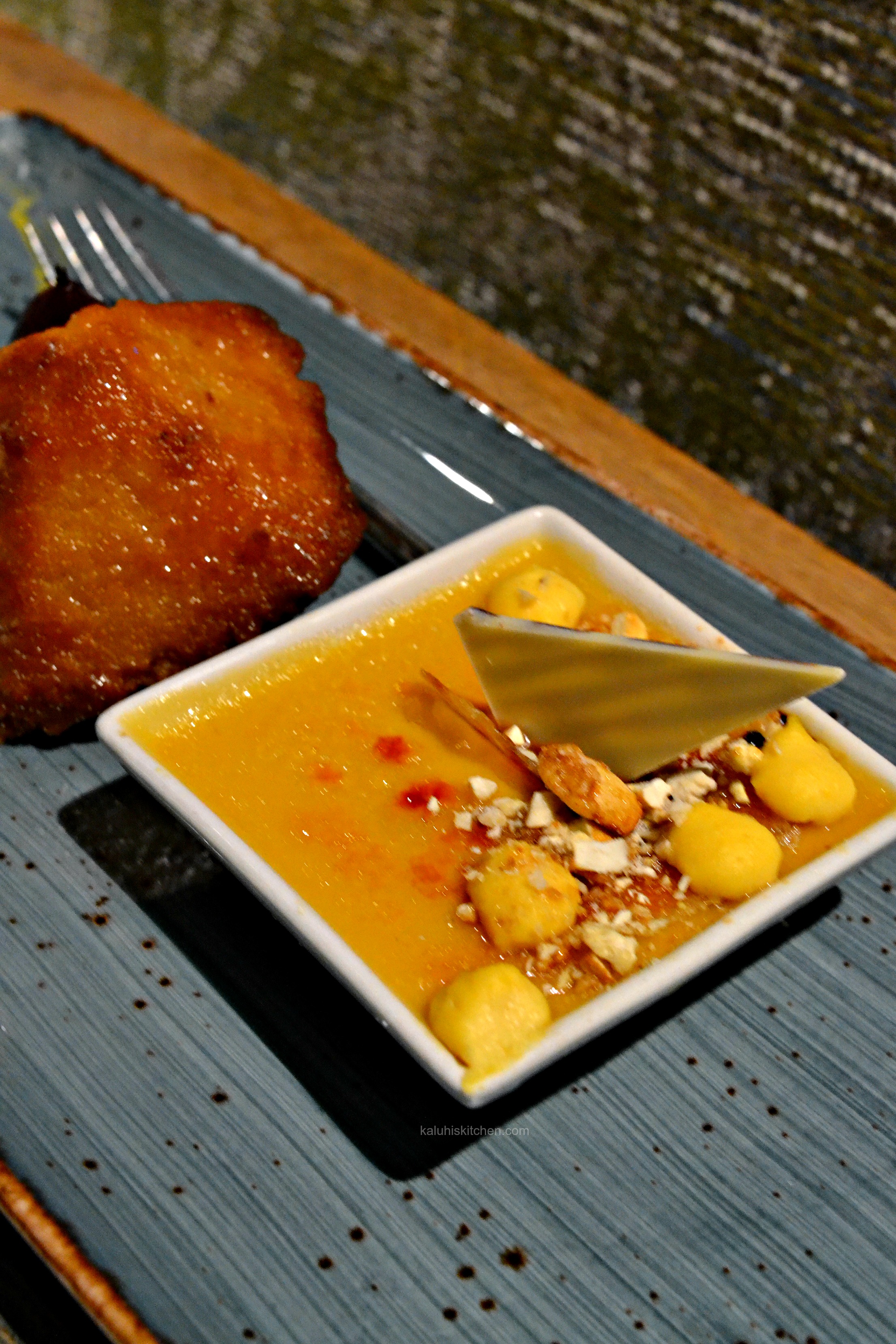 The third restaurant we visited at Sun City was on our final night there was my favorite one out of the three. It had a more relaxed, airy vibe about it which I loved. I loved everything about it and the food did not take that long to get to out tables after placing our orders. We had plenty of seafood on this particular night, with some chicken & beef skewers as well, plus some rice and potatoes. It felt warm and familiar and the fantastic food made it even better. It felt like home.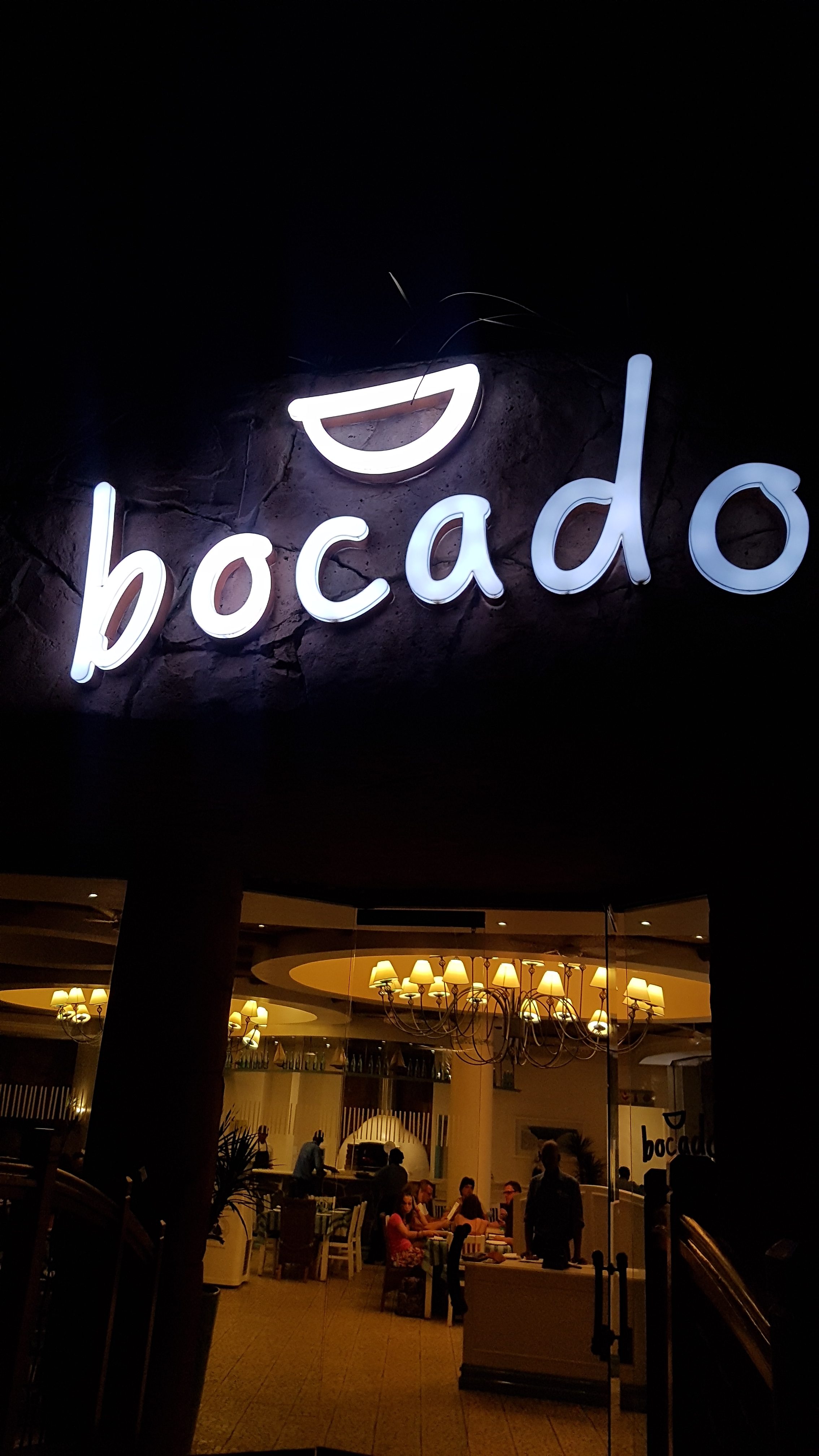 My favorite meal at Bocado
I LOVED THE CALAMARI.
I STILL DREAM ABOUT THAT CALAMARI.
I WANT TO MARRY THAT CALAMARI.
I AM READY TO HAVE BABIES WITH THAT CALAMARI!!
There were two kinds of calamari, one fried with a crispy seasoned coating that exploded with flavor once drizzled with fresh lemon juice. The other one was cooked in a rich creamy, zesty, slightly spicy sauce. I was literally pushing people out of the way for my second, third and eighteeneth helping. I totally loved it.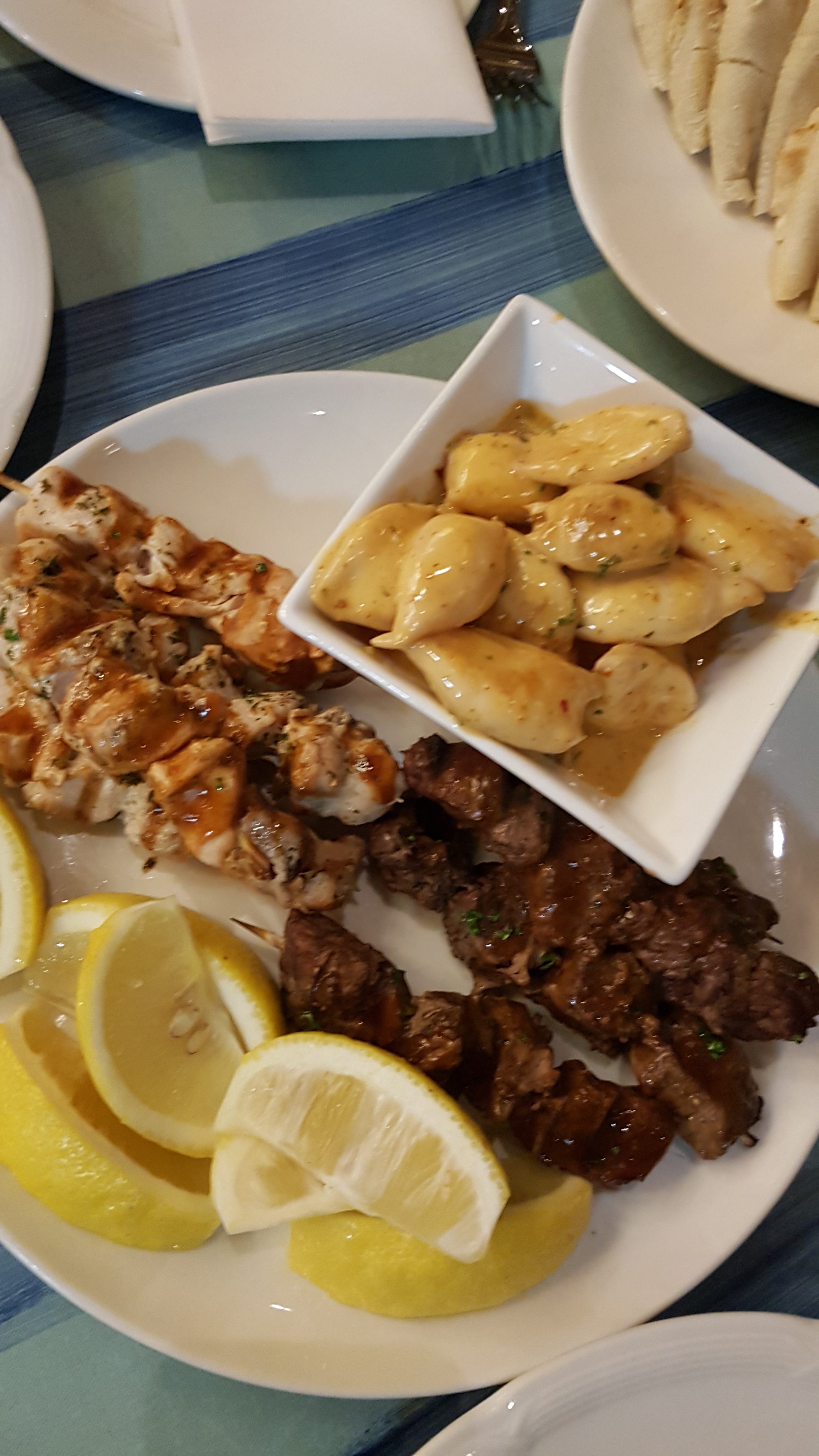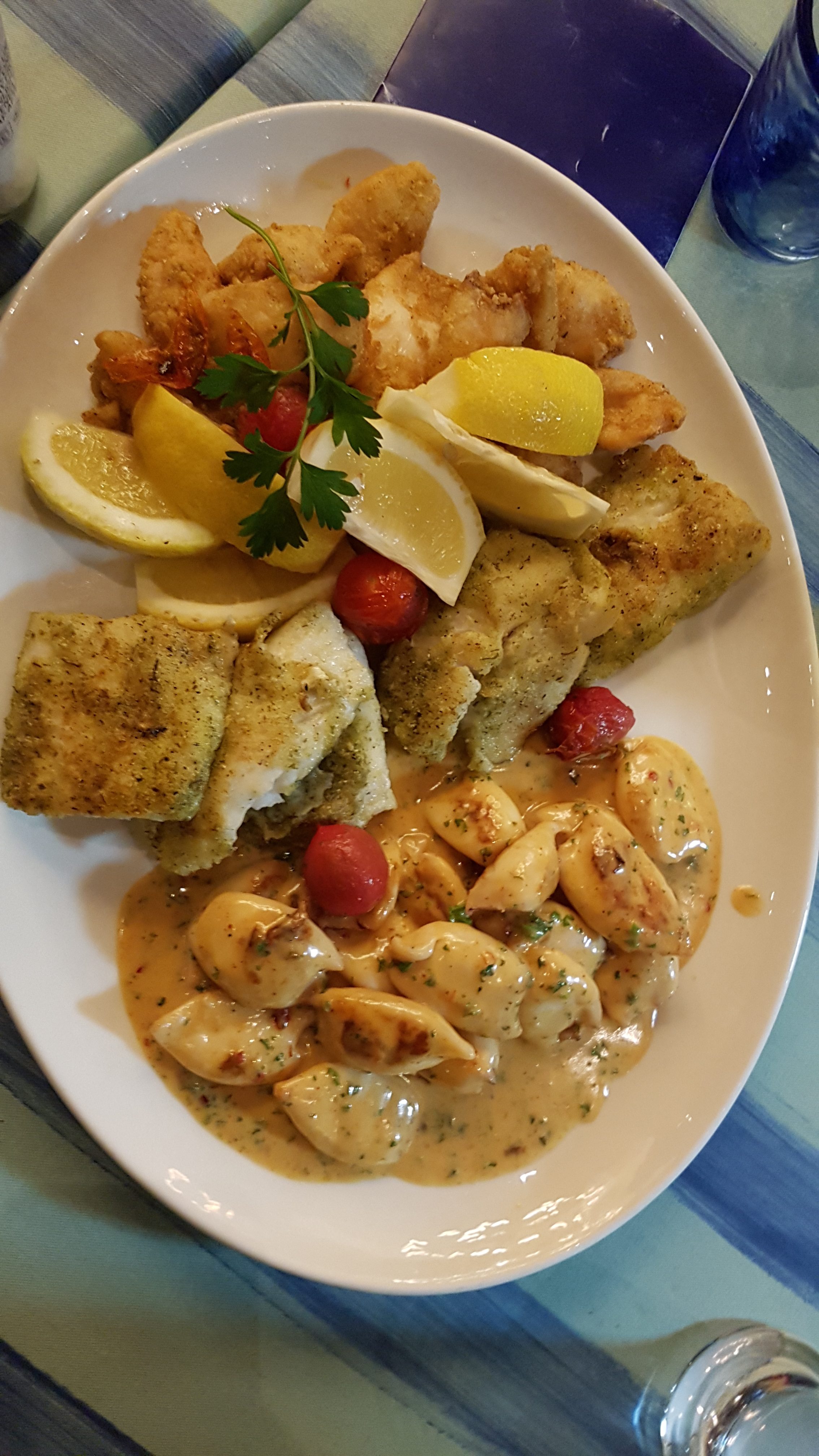 The dessert was also nice. We had baklava, which was made to utmost perfection and was the perfect end to the night <3.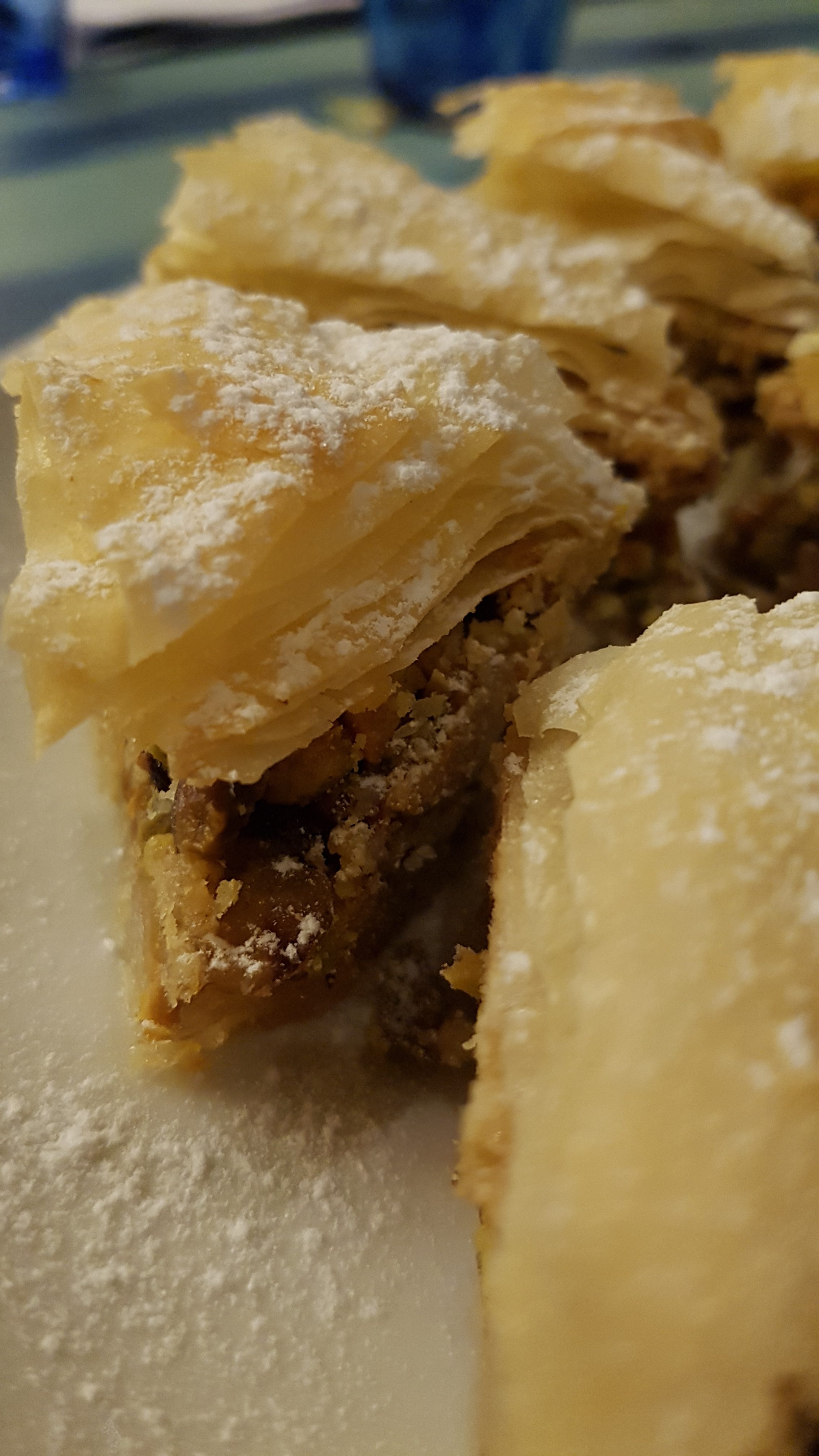 In summary:
The bad: Food takes soooooooooooo long to get to the table after ordering. I thought it was just one restaurant with this issue but I think this is just how things move here…. or maybe I am always too hungry and too eager to wait :D.
The good: Overall, the food was flavorful. There were of course some misses, as would be in any other part of the world, but the food experience was eyeopening and I loved trying out things I otherwise would not have been able to at home. Also, their portions are ENORMOUS; very generous! You will have more than you can take and get full value for your money.
Would I do this again?
In a heart beat!!!
Do follow my South African Food adventure on my Instagram stories (@kaluhiskitchen) and also check out what my colleagues and I are doing using the hash tags #MeetSouthafrica #BeDelicious and #DiscoverDSTV
xx
---
All content and images are copyright protected by



Do not copy in part or whole without giving due credit.
---