I had the absolute honor of attending the two day DSTv Food Festival In Johannesburg, South Africa this past weekend. Believe me when I say, it was the mother of all food festivals. It was woven together with live music performances, similar to what Koroga is, only on a grander scale. I was so ready for the food! And I am glad my expectations were exceeded! Those of you who watched my Instagram Stories know what I mean!! All the food vendors went all out! Nothing was compromised; from the flavors to the presentation, everything was A1. I decided to first put in some work, and walk around before making a stop to buy food, and almost gave up because the temptation was just too much. My mind was telling me to work first, but my stomach was telling me to eat away! But I decided to suck it up and after I was done working, I went all innnnnnnnnnn!!!
This post takes you through what I liked and what stood out most for me!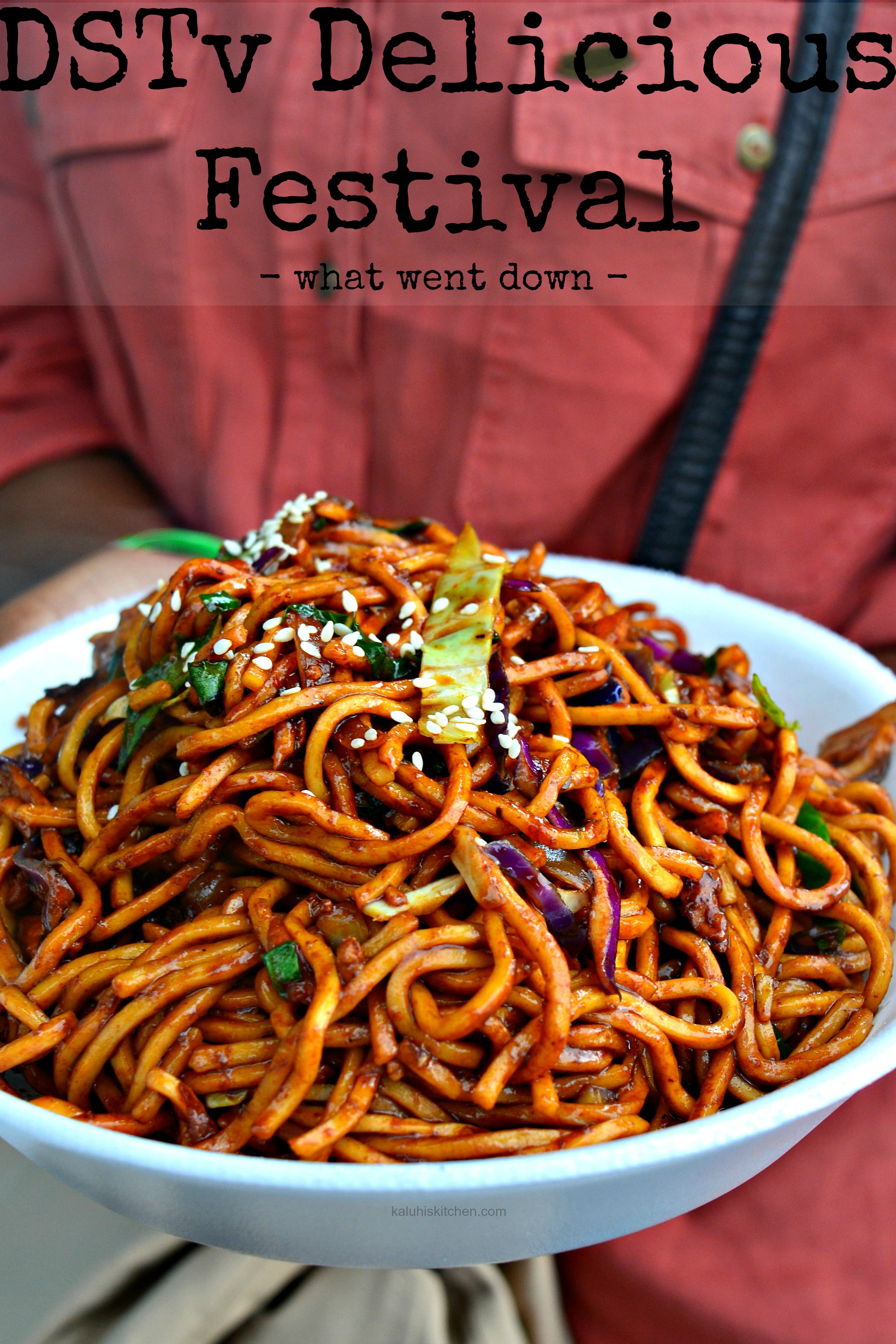 The crowd
With 40,000+ people in attendance, that alone tells you how much these people love to celebrate good food. It rained so heavily on both days, but people still showed up! They did not show up to just take pics for the gram (i am guilty of this, sometimes :DD) and eat lunch they packed form home, but to actually enjoy the food by the various vendors and good music & company. Nearly all stops had long queues and the food served at the end of  them was very much worth the wait.
The prices
The food portions were very generous, and the prices were very very fair. You are not served nibblings, but actually portions one can happily get their fill on. With 100 Rand, one can get stuffed, very easily. The two large wraps I got cost 85 Rand (approx 650 shillings) and I still remained with some money for a drinks and a huge slice of lemon cake for dessert. Considering the variety, the flavors,  and the portions, the prices were very pocket friendly.
The food: There was something for everyone!!
I loved that no one got left out and everyone's preferences were catered for! Whether you love indulgent food, or prefer more sweet treats, or even vegan, there was something for everyone. My first stop was a vegan stand where the food was not only delicious but they took time explaining what went into every dish they made. Who says vegan is boring??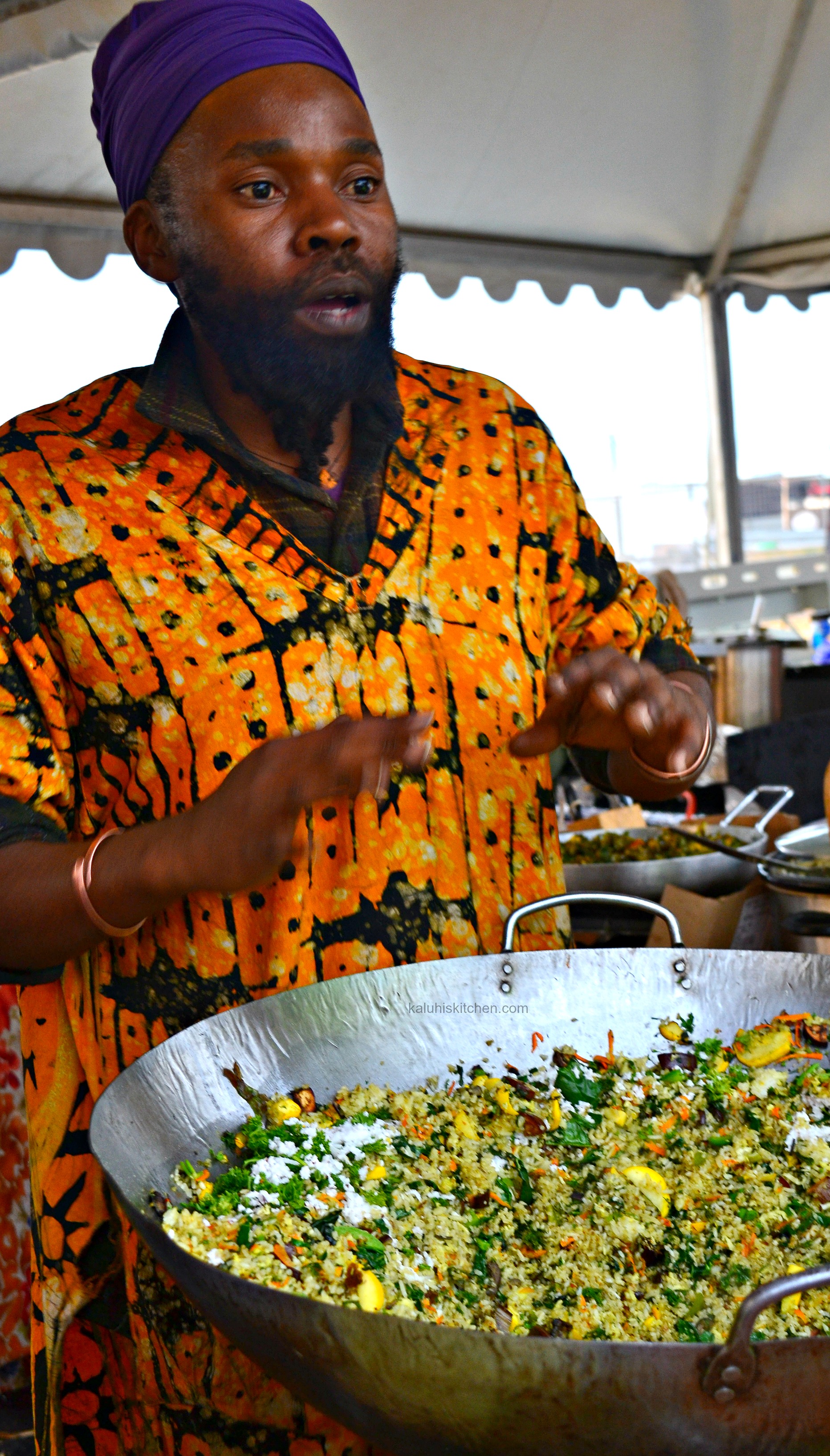 There were quite a number of vendors who were making wraps, but after walking around and observing what each one was putting in theirs, I decided to settle for Box Car Street Food Eatery. They had three kinds of tacos but those I remember were the beef one and the chicken one. The beef one had tender fried beef strips, with a spicy tomato salsa, shredded cheddar cheese and a drizzle of cheese sauce garnished with black sesame seeds.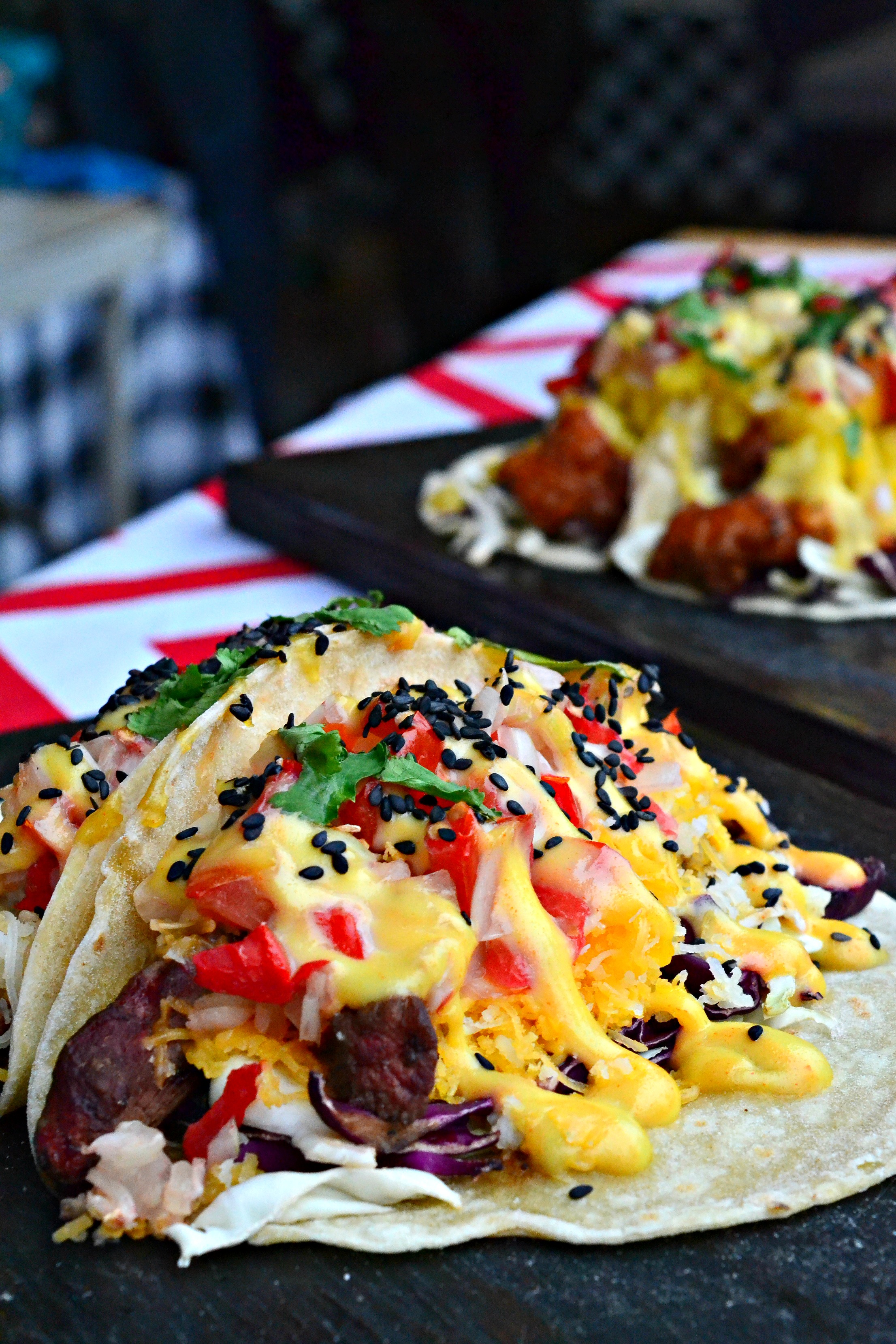 The chicken one had crispy chicken strips with a pineapple tomato salsa, drizzled in a lemon sauce garnished with black sesame seeds and coriander. That is what I had for lunch. I ate it like a hungry beast and did not care about the mess I made.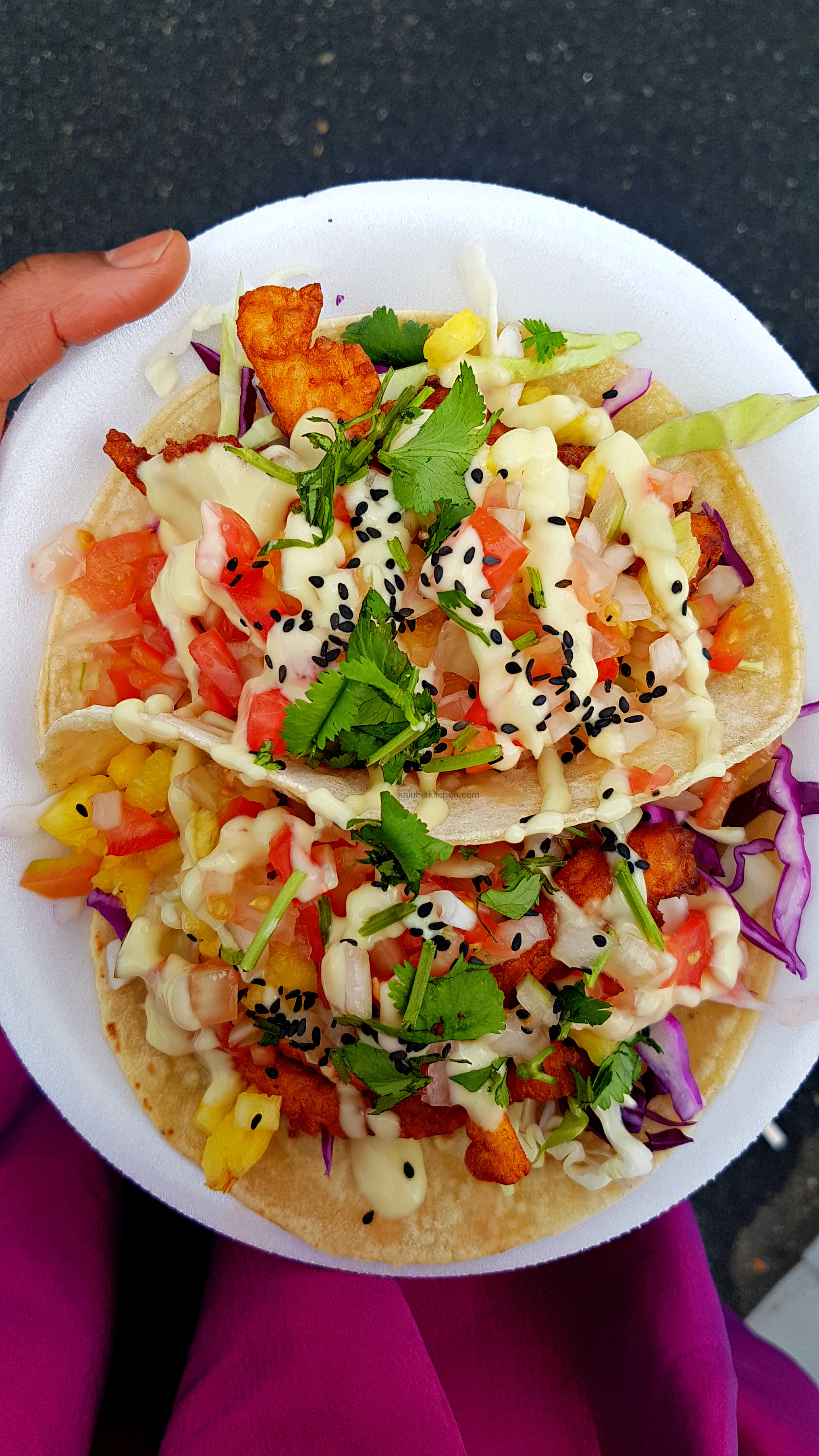 As always, the messier it is, the tastier it is. And Kaluhi is definitely not afraid of a little mess!!
Mohammed and Sisi, my exploring foodie partners, had their lunch at Sum Ting Fresh food truck. They ordered chicken wings and fries, that looked and tasted waaaaaay better than just chicken wings and fries. A refreshing drink to take it all down and you have one happy tummy!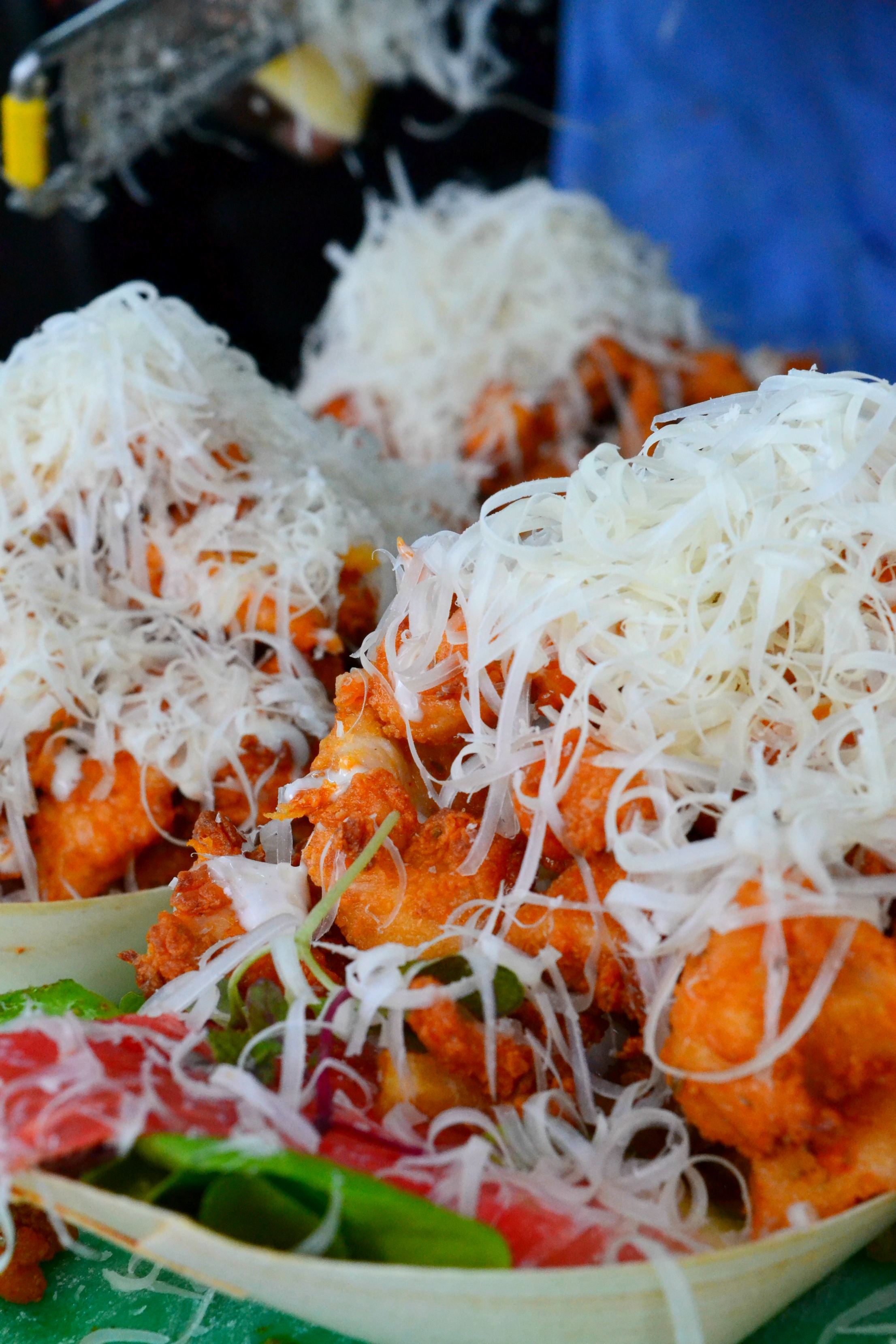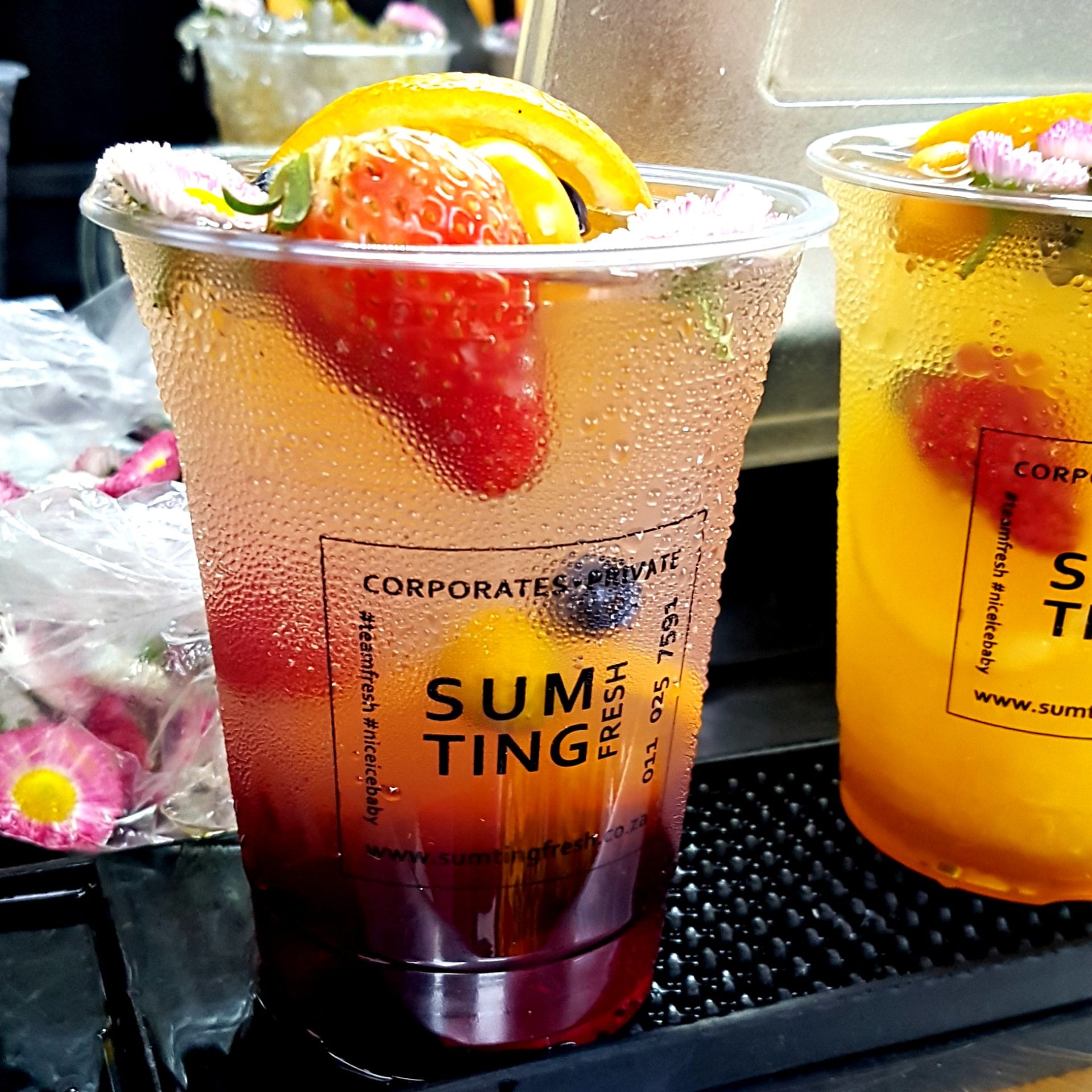 Another vendor I loved was 'The Baked Pizza' who were making pizza form a cast iron stove as we watched. There is something magical, even enchanting, about watching your food come together from individual ingredients to one cohesive and delicious dish. As the buyer, I got to choose the topping combinations I wanted and it was made for me. Three minuted later, I was sinking in cheesy, meaty, crusty goodness!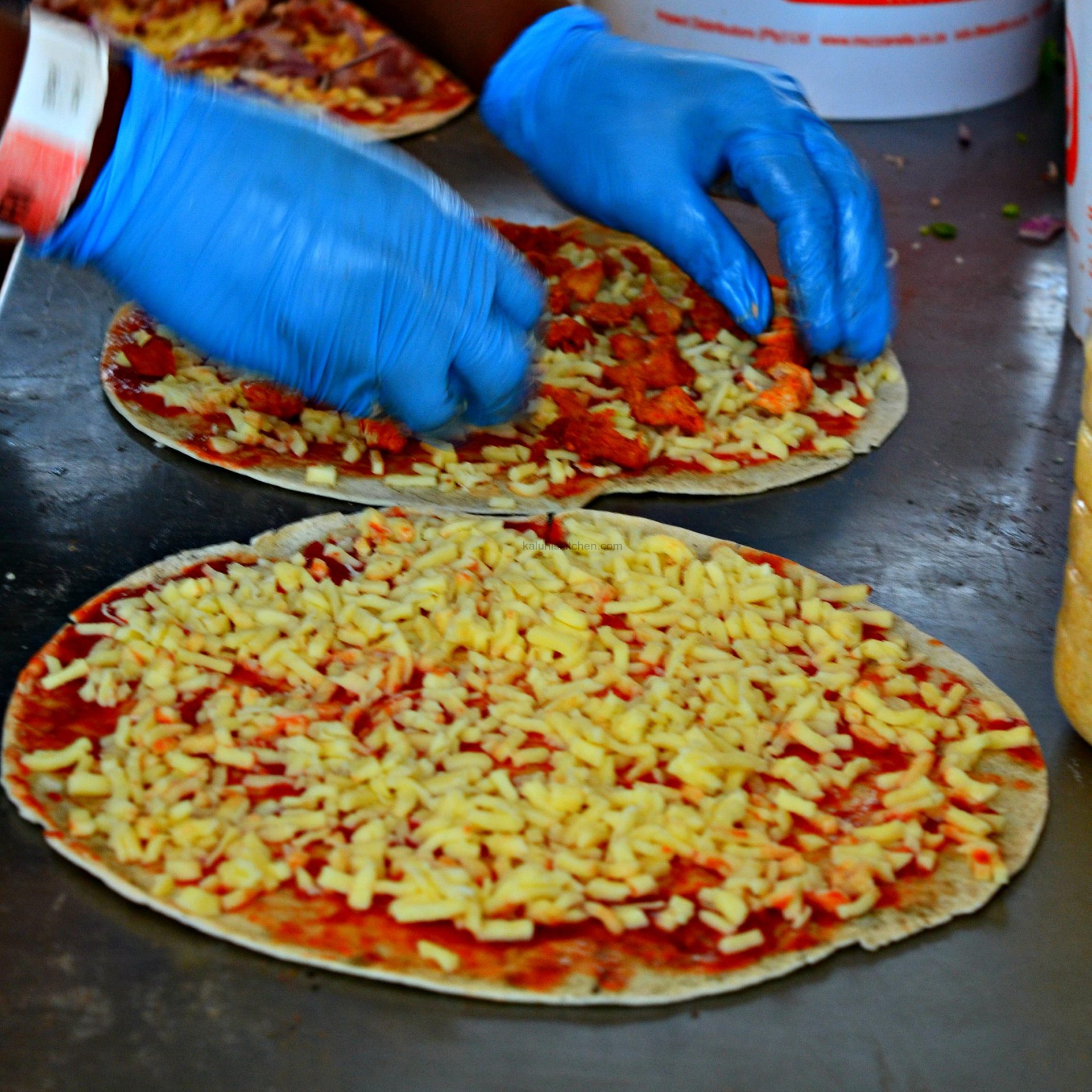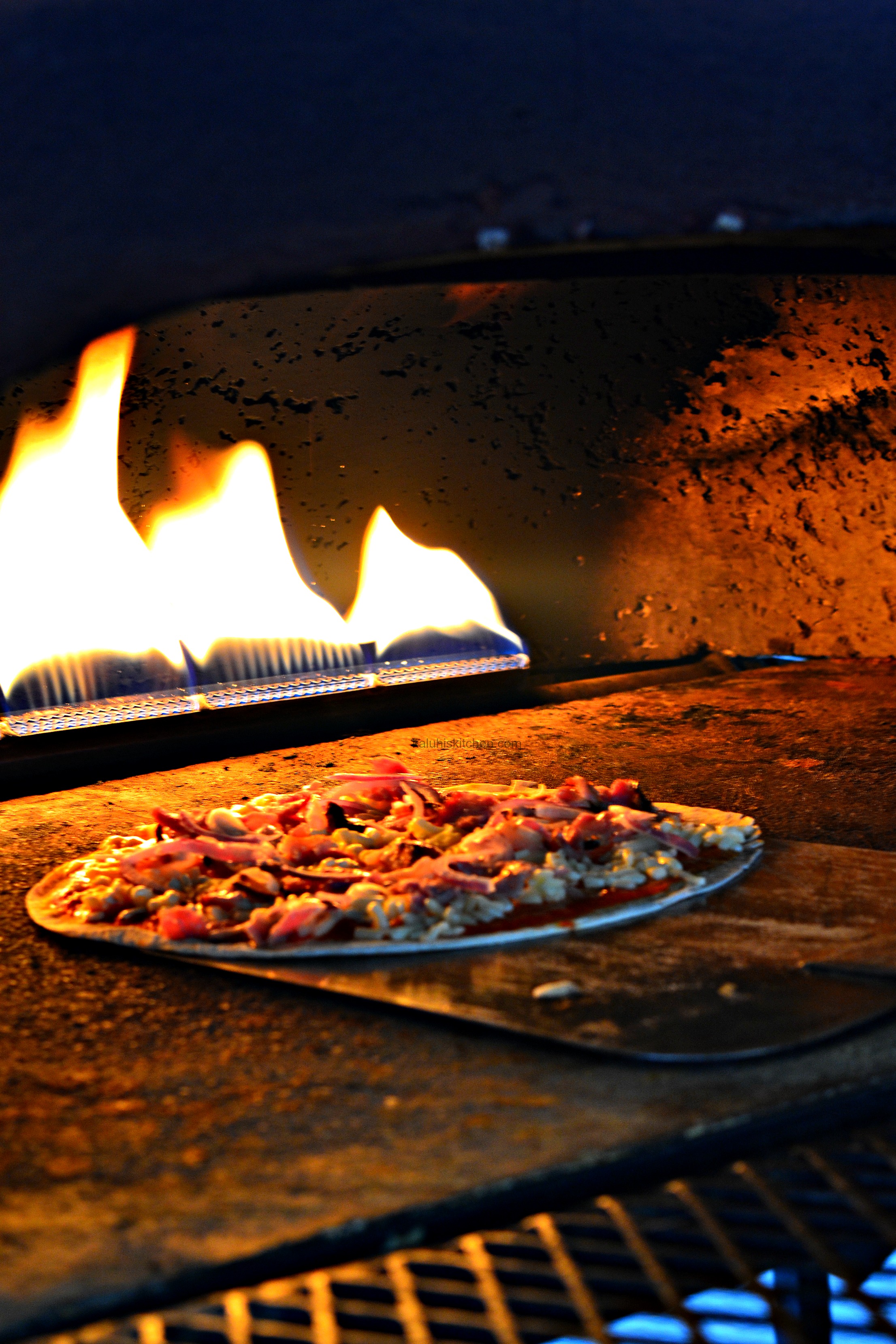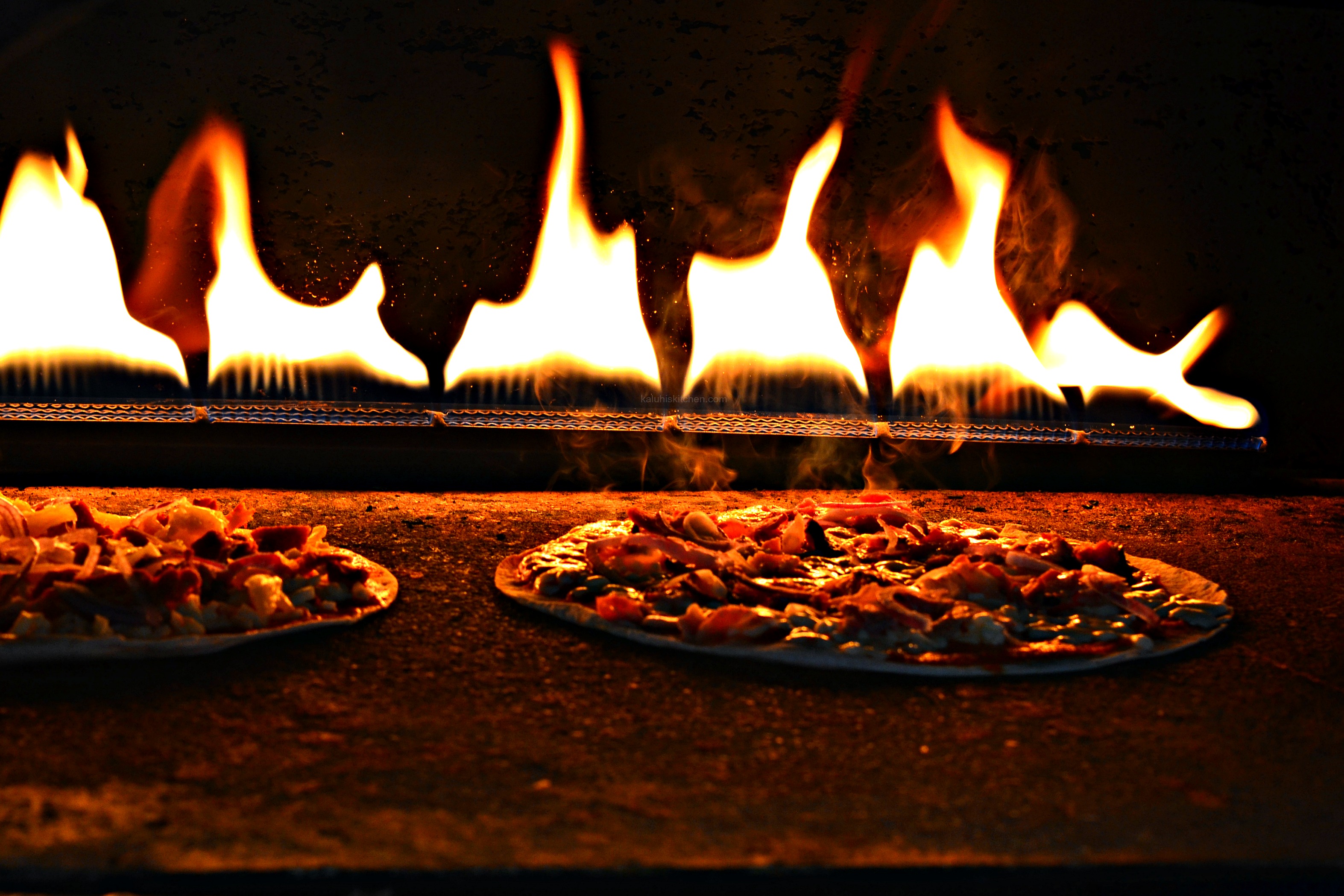 Did I expect to find a sushi and sea food stand? No! Did I internally weep out of sheer ecstasy when I did find one? Heck yea!!! :""'))). Doesn't even get more bougie than that! So maybe if one doesn't feel like having the everyday chicken and fries, so they instead have some sushi and tempura shrimp with some white wine, because being extra is the new black. *sips wine and flips braids*
This stand had a long queue as well and many of those who bought the food came back for seconds! But can you blame them? Look at how fabulous this looks!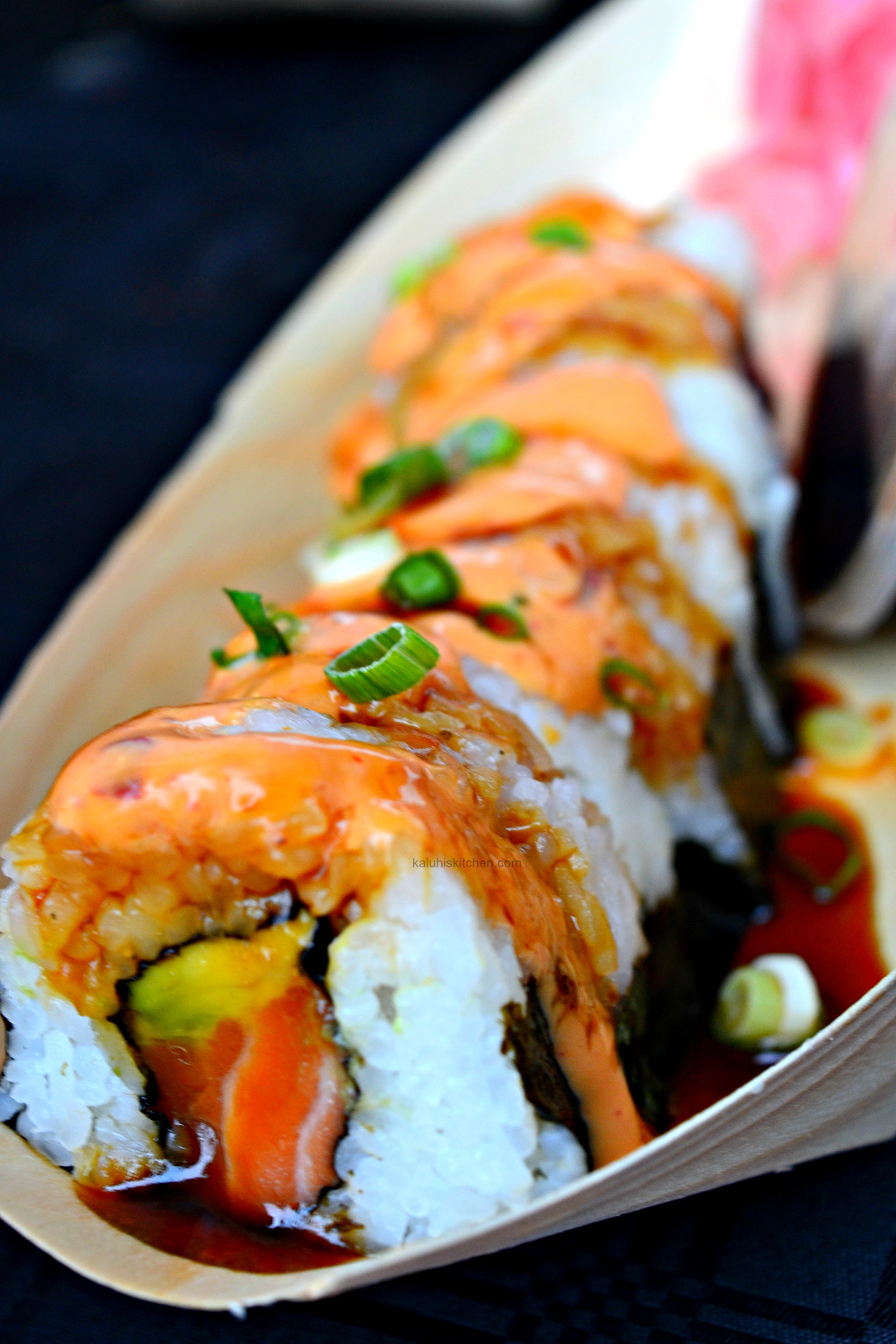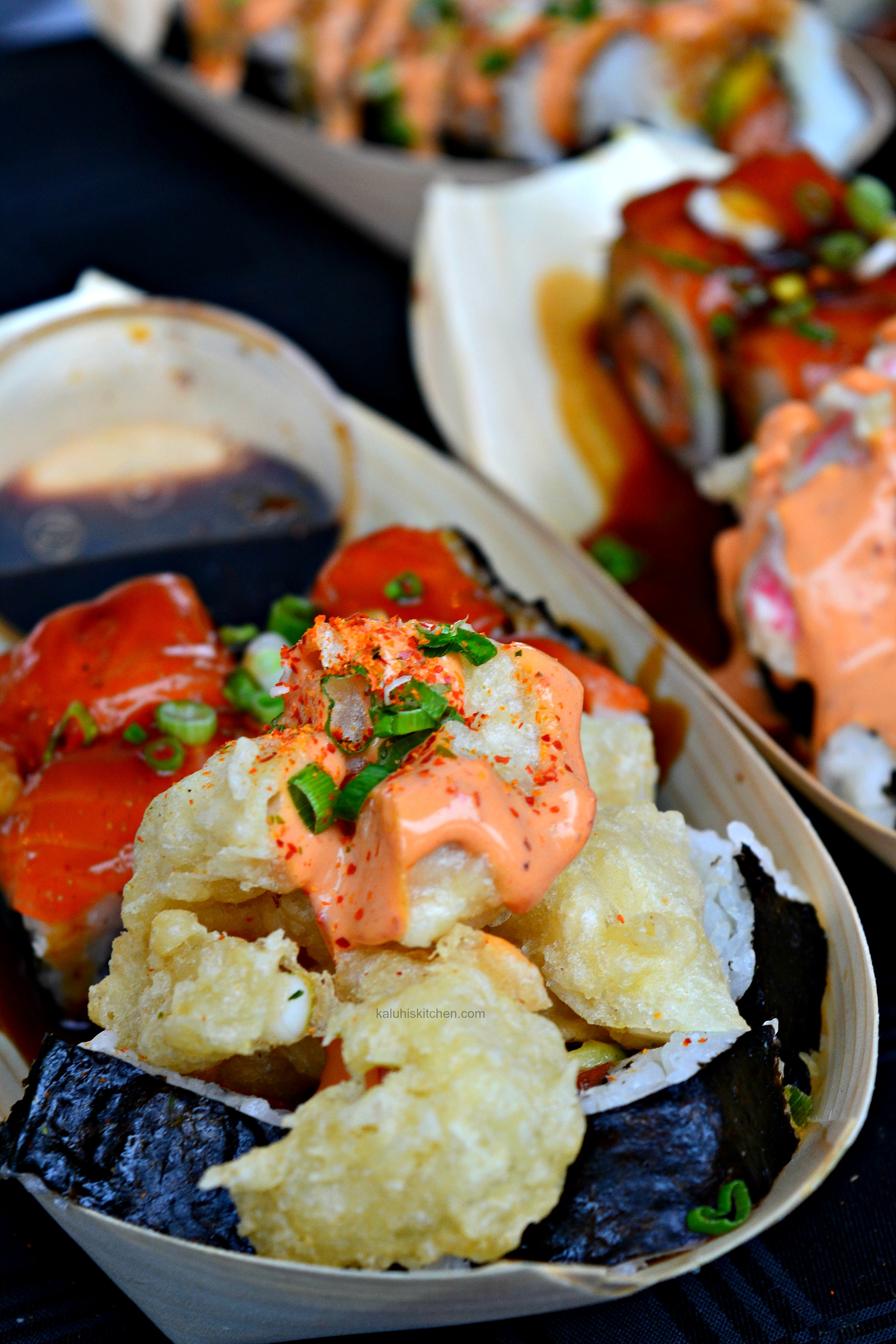 At this point, I was thinking that maybe I eat too much. That maybe I had pigged out enough. But you know what, life is short and the food was still calling so I just embraced my status as glutton of the day and kept going. I had enough savory food and went to look for something sweet. And boy oh boy, I was spoiled for choice!
My first stop was the South African Bake Off tent. I knew everything would be tasty since it has been baked by the best of the best of the best!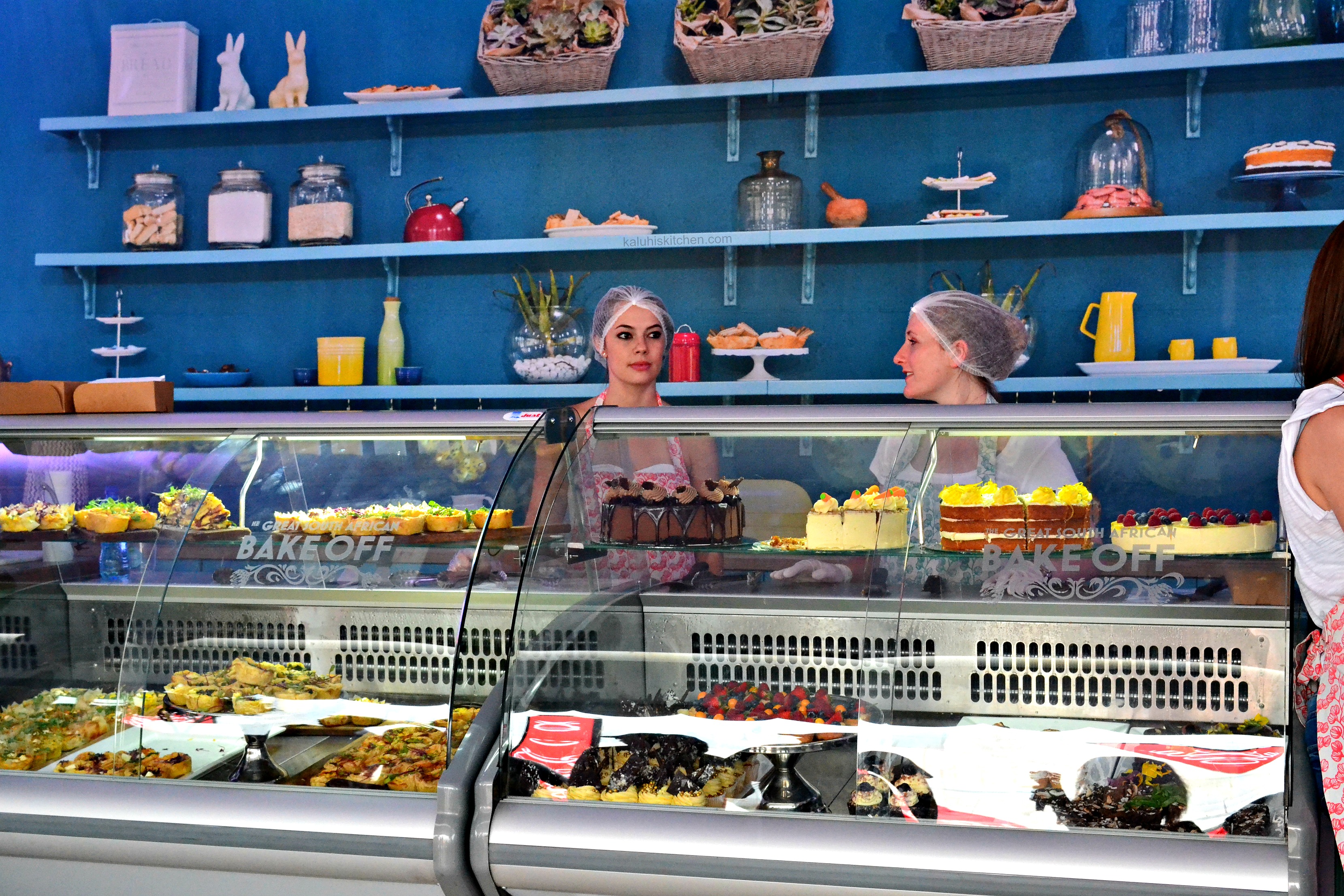 They had everything: From meringues, to tarts, to cupcakes, to cakes, to pies…you name it. Everything freshly baked, very moist and so flavorful. I settled on a large, hearty slice of Lemon Cake. I would have appreciated if the icing had more tartness to balance out the sweetness, but it was still delicious nonetheless.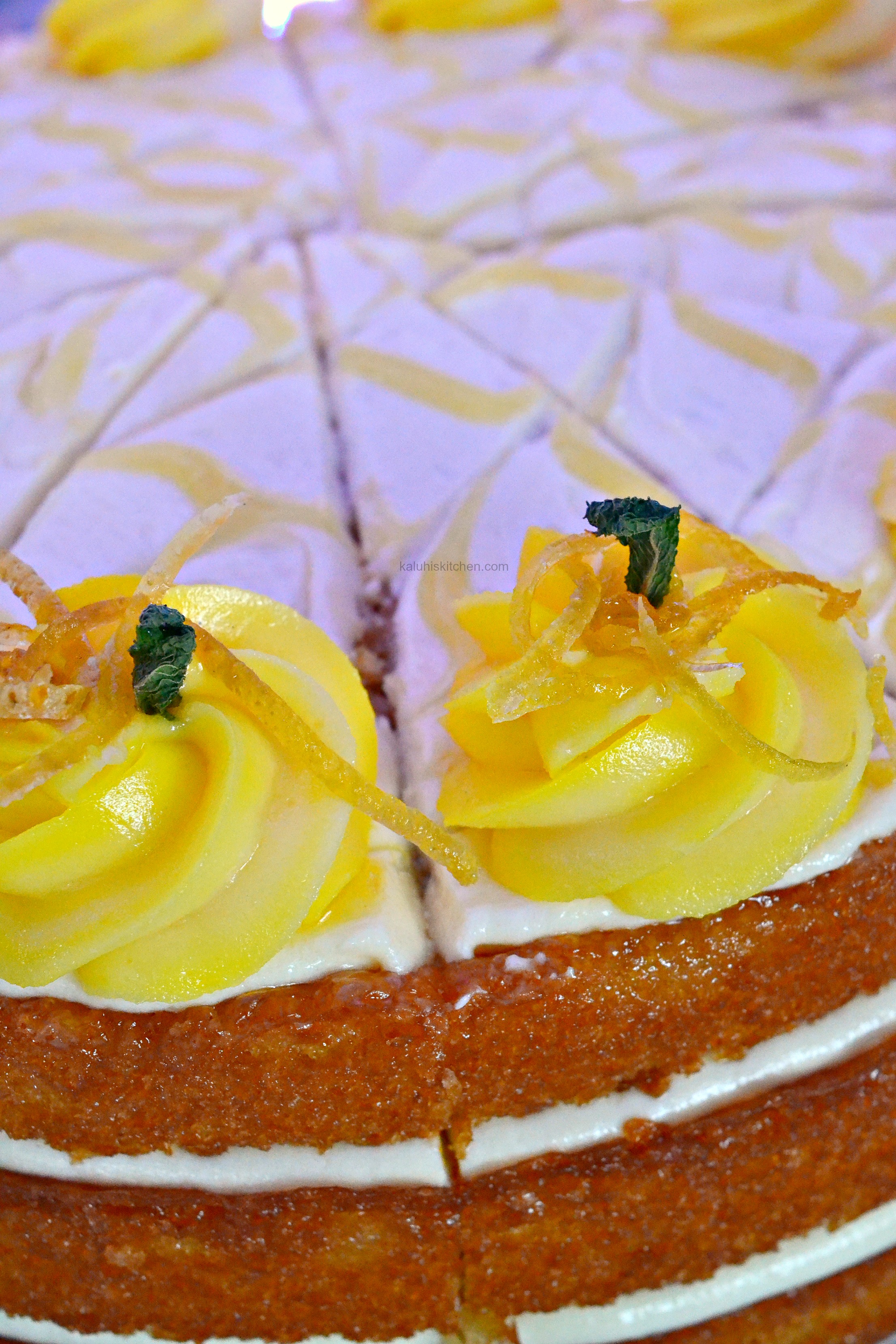 The hosts of the South African Bake Off, Tjaart Walraven, was making his presentation as I walked in, and he said the best way to melt chocolate, was not with a bowl over boiling water, but with a blow dry [insert contemplative look]. I don't know about that, but it peaked my interest so I will def try it :DD. Fingers crossed!
Speaking of presentations, guess who was also presenting???? SIBA!!!! We met last year when she was in Nairobi, and had a one on one interview with her so meeting her in Jo'burg and in her element was quite a thrill!!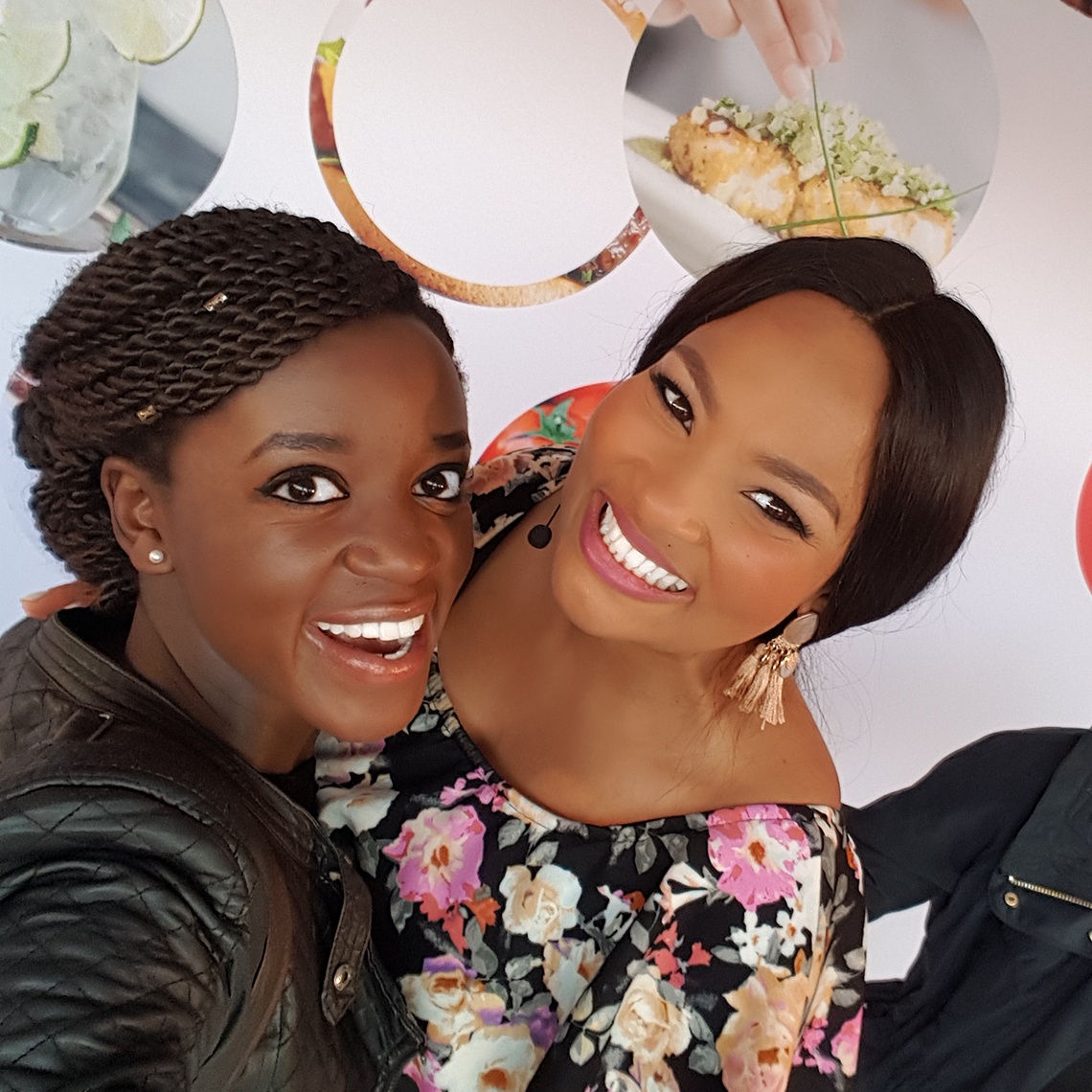 If you follow me, you all know how much I love her and you bet I was right there for her demo. I just could not miss it!!! How now??!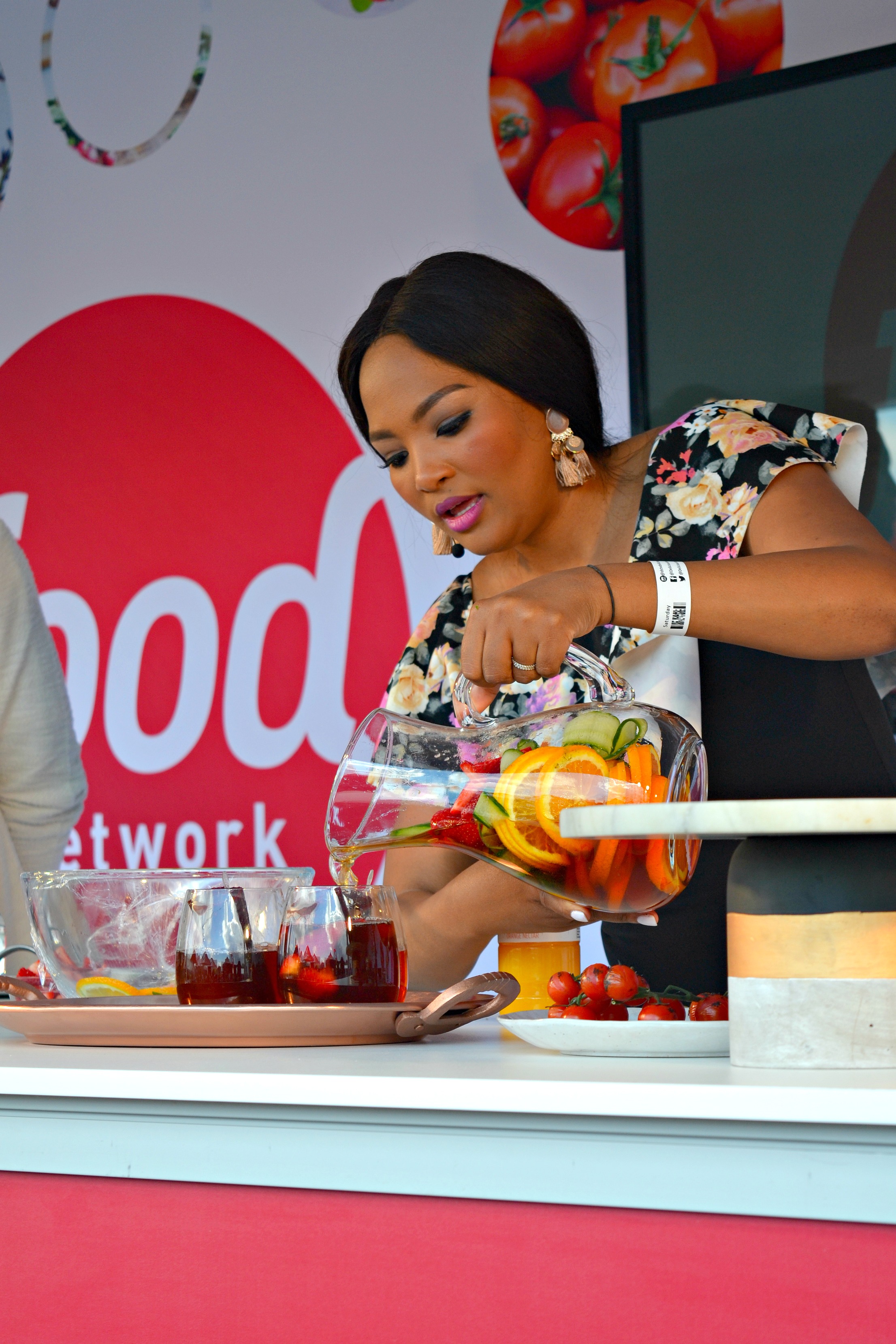 She made her refreshing berry popsicle surprise, inspired by a drink her husband enjoys a lot while in the UK- Pimms. In true Siba fashion, she elevated it to stratospheric levels and I am sure the flavors came through!!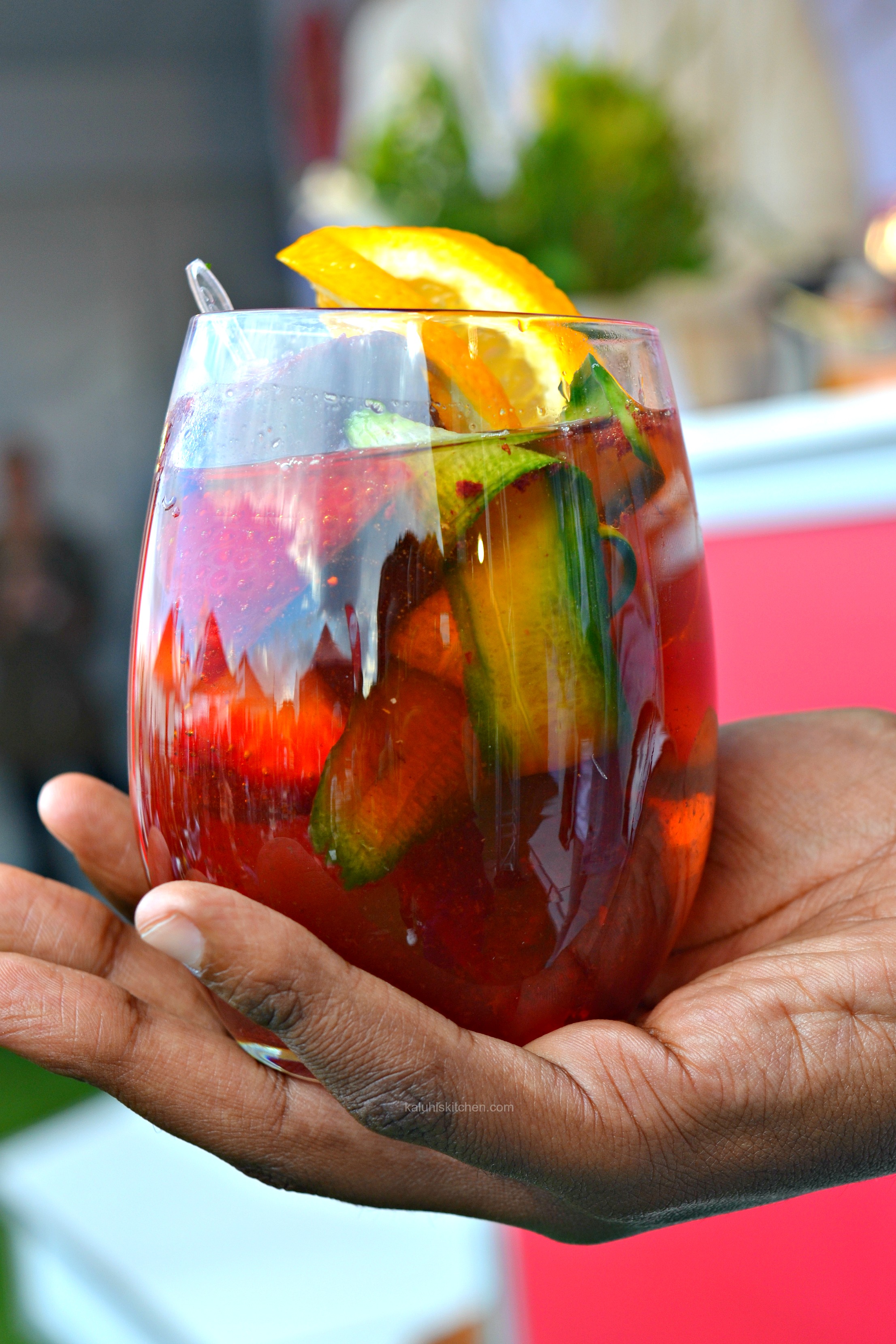 She also made her Asian duck with red quinoa salad, only difference being she replaced duck with chicken. What I loved most about this dish was the sauce that the duck/chicken cooked in, that also serves as the dressing and how versatile it can be as a cooking ingredient. It would come in handy hence would be dope to always have a batch in my fridge. You should do the same boo!
How fab does this look??! <3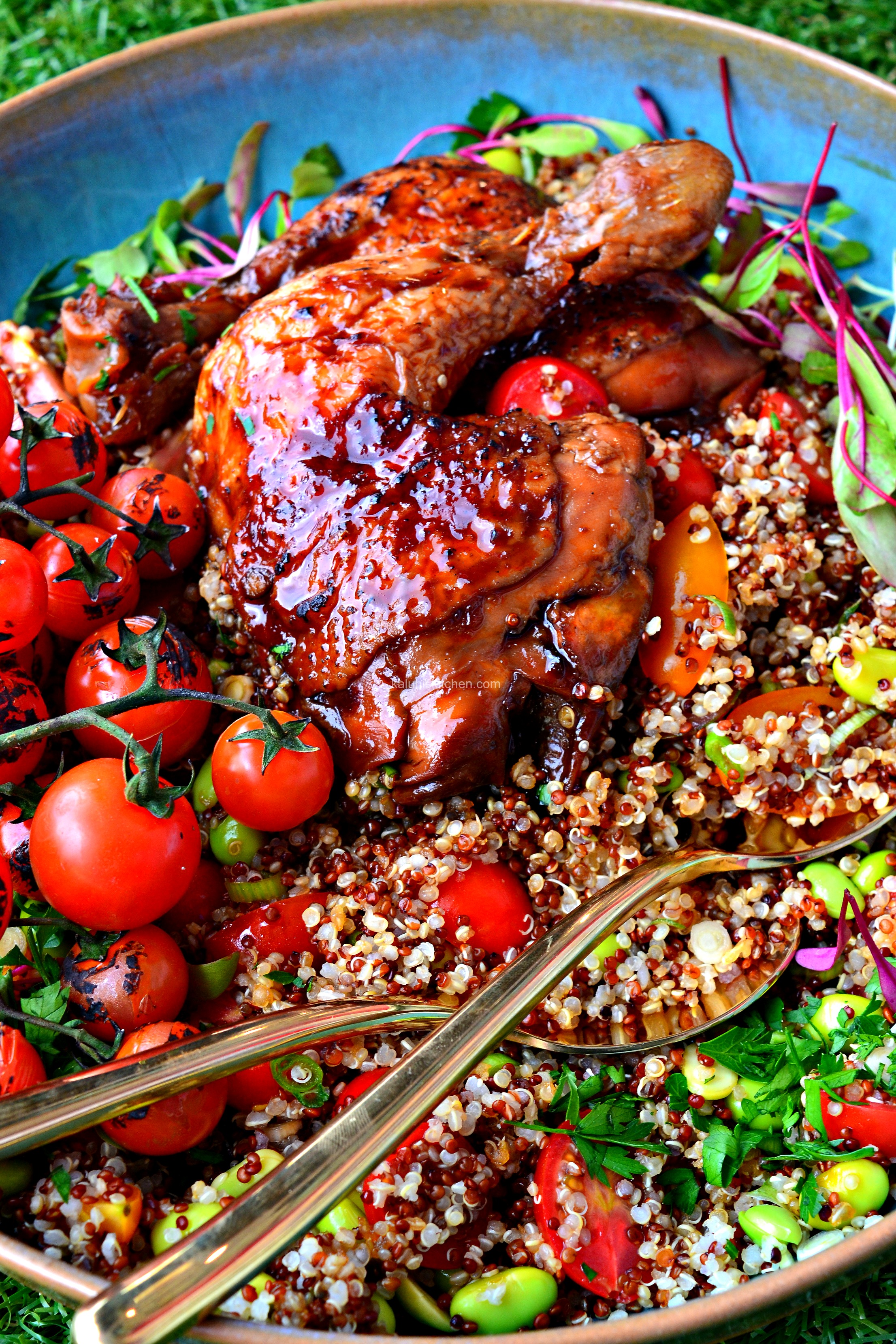 We couldn't taste the food she made as it was for demonstration, but lets thank God we can try out those very recipes of hers right at home via these links: [HERE for the drink and HERE for the salad]
That was just a tiny bit of what we experienced, and a blog post cannot capture it all, unfortunately :(((. I hope we as a country grow to such a level and stop shying away from being extra when it comes to food. We are lacking in that area, but it is also an opportunity for growth <3.
Would I attend another one of these DSTv Delicious Festival? In a heart beat!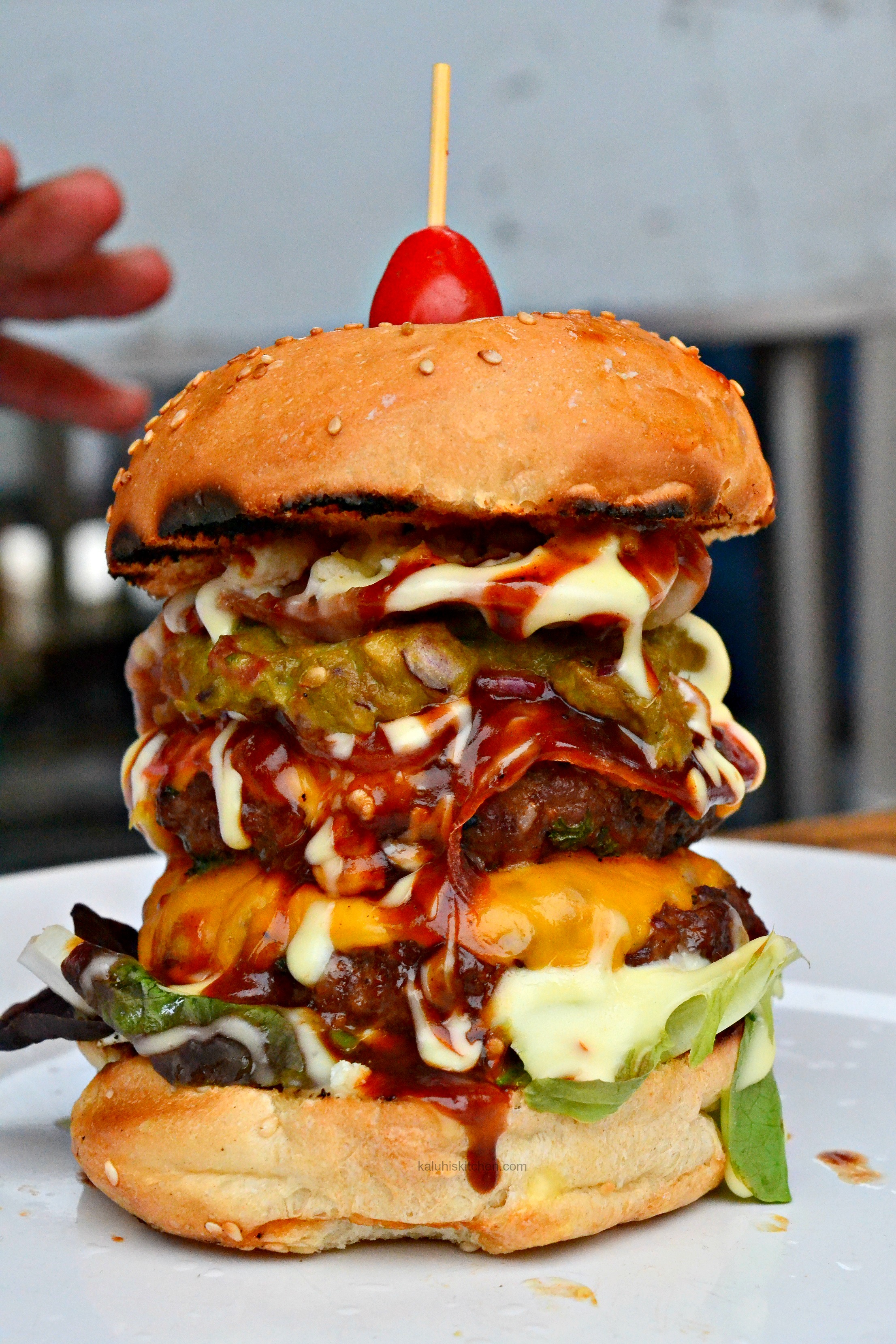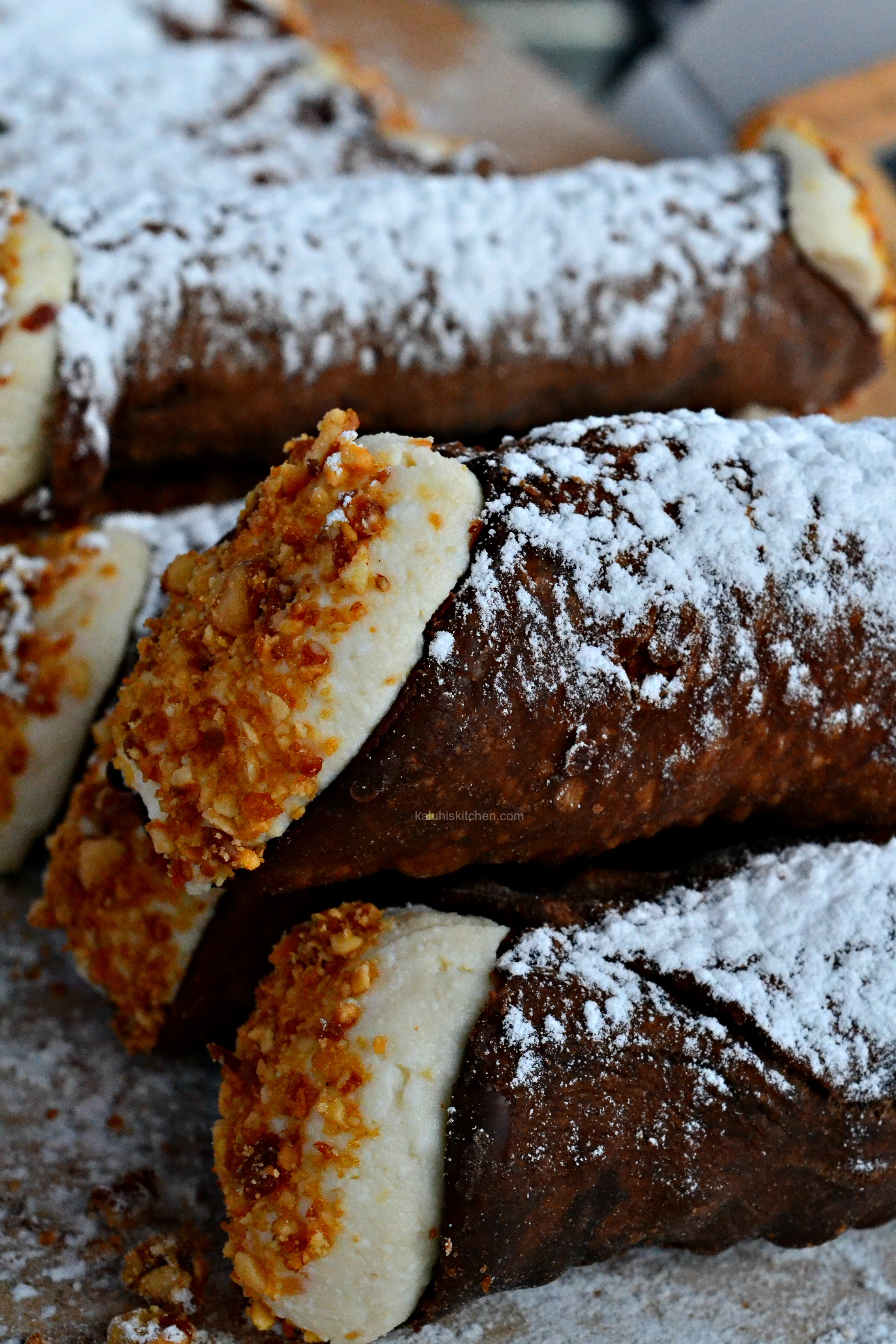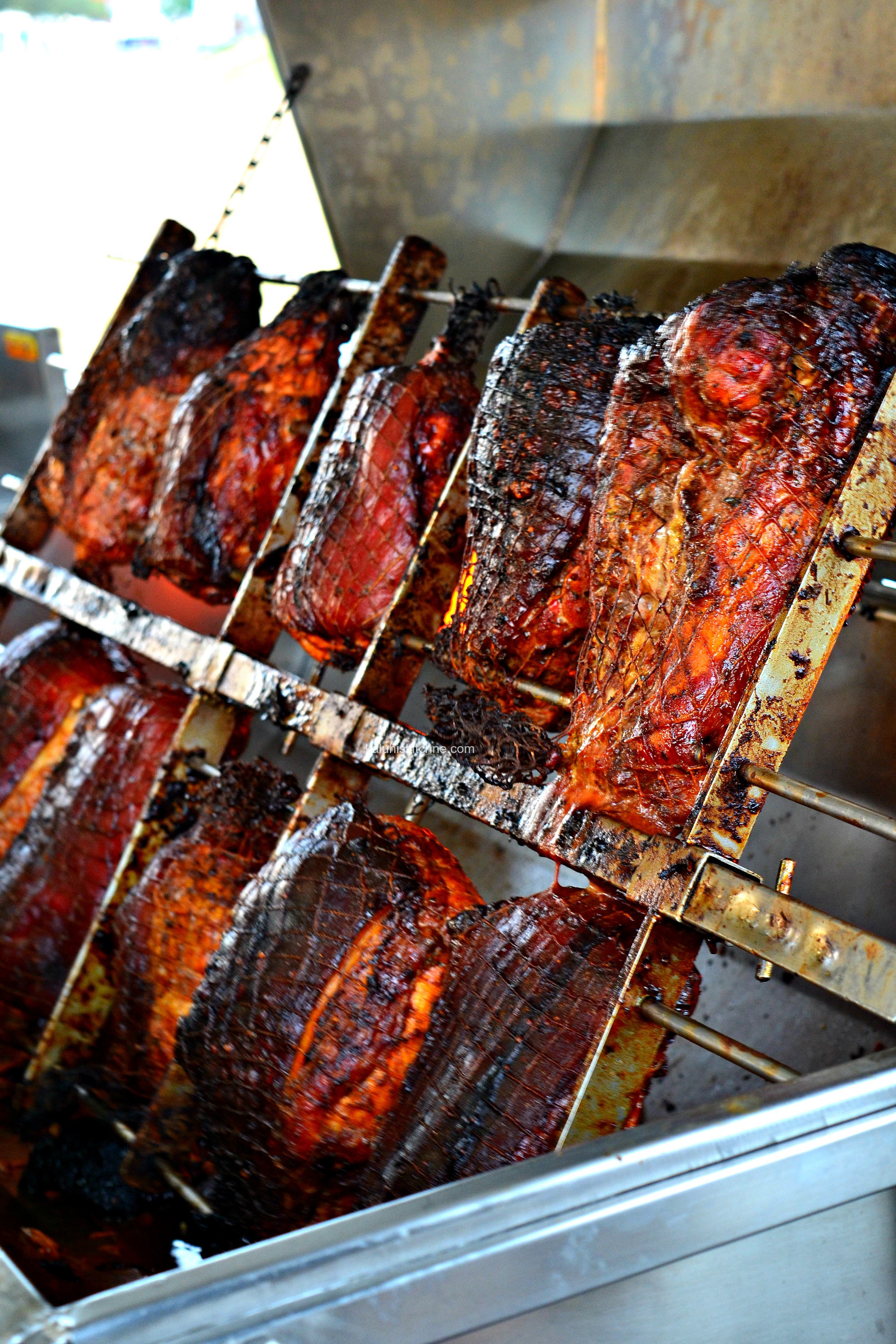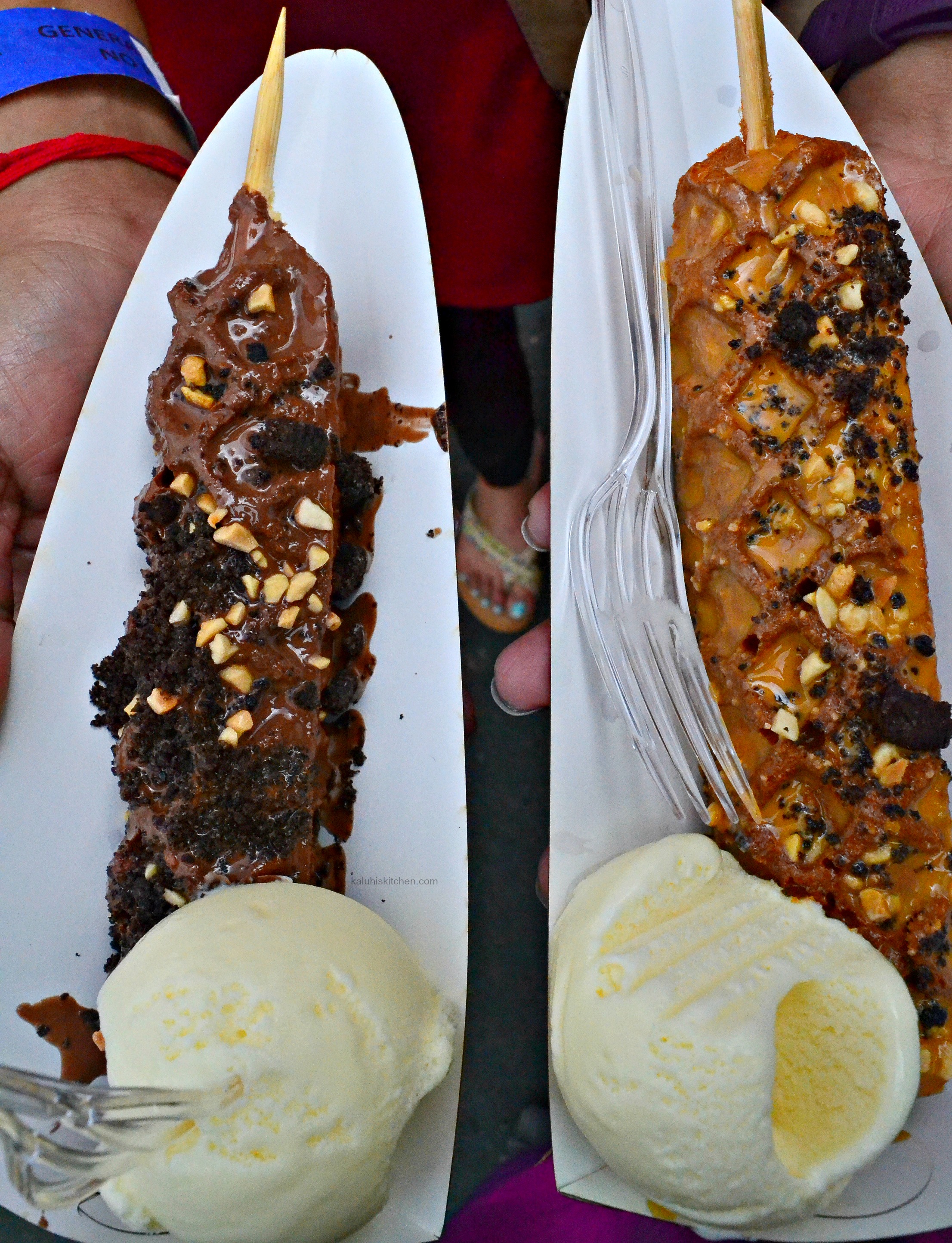 To fantastic food!
-K
---
All content and images are copyright protected by



Do not copy in part or whole without giving due credit.