The air smells like change. The past six months have been quite a wild ride – it feels almost as though we are living through a wild TV show with huge plot twists and random plot-holes lol. On the grander global scale, we are really living in unprecedented times. We are living in times where people are increasingly demanding for equality, as they should; and matters such as race, skin tone, nationality, tribe and class shouldn't be determinants of how one should be treated. The Corona Virus is changing and shaping how we transact, interact and how communities show up to and for each other. We are watching in real time some countries come apart at their foundation, while others shine, take care of their citizens and take the lead (Hi Prime Minister Jacinta Ardern, I know you are reading my blog ily!). On an individual scale, many are turning inward and learning to do a lot for themselves and enjoying it- be it braid their own hair or finally learn how to bake- this global halt has allowed us to learn a thing or two or get reacquainted with a hobbies we used to enjoy but fell out of love with at one point or another. Change. There is so much beauty, terror and opportunity for expansion in change. I hope you all are becoming and coming into the best versions of yourselves. The last half of the year imetukaranga, I hope the last half will be kinder to us!
Speaking of change, here in Nairobi, we have bid clear blue skies for grey ones. We are now transitioning into our cold season and best believe I have you sorted when it comes to the coziest, most comforting, most delicious soups! I have one for you today!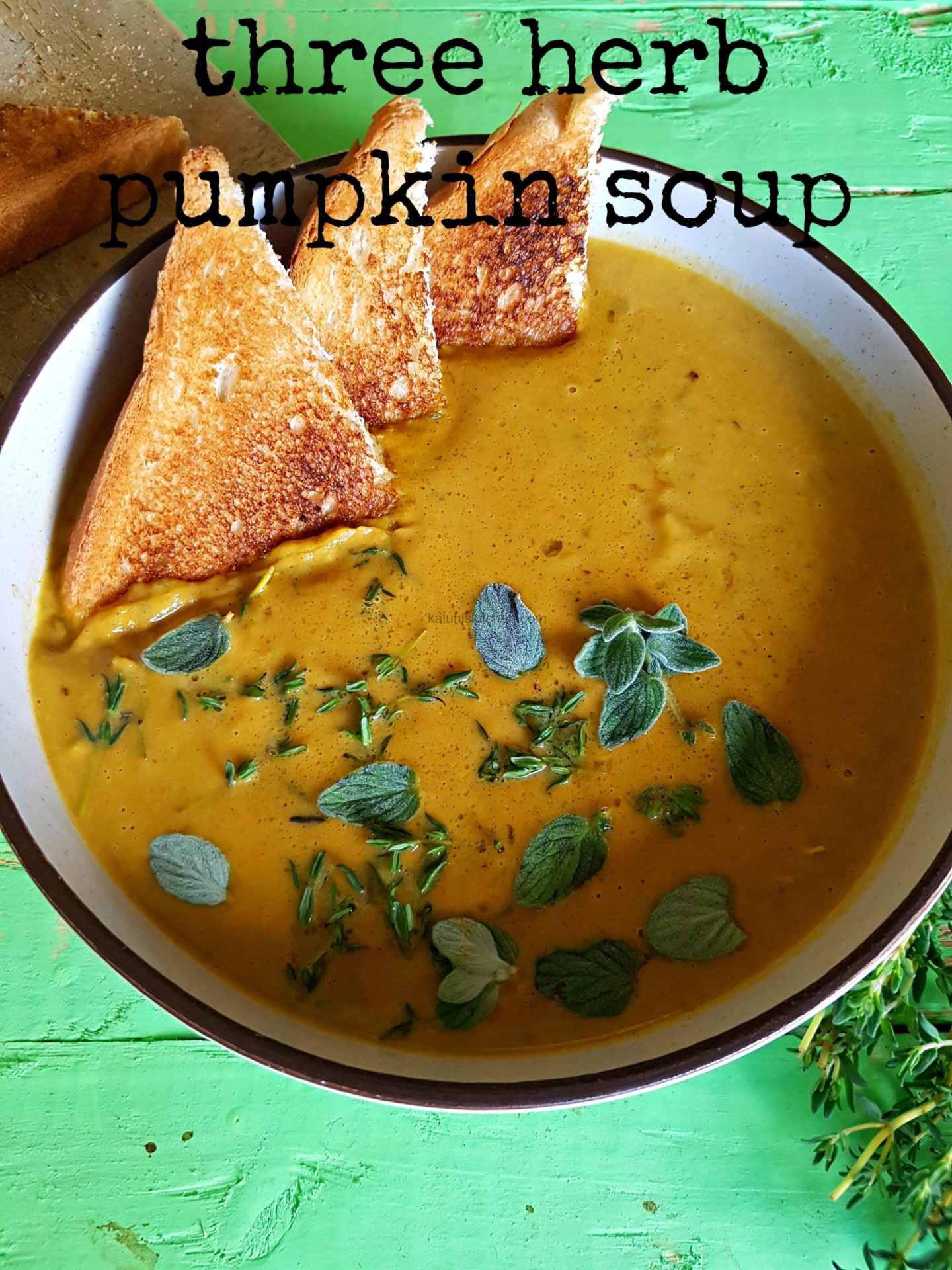 I made a dope vid to accompany the blog post. Do watch below, and subscribe!

Ingredients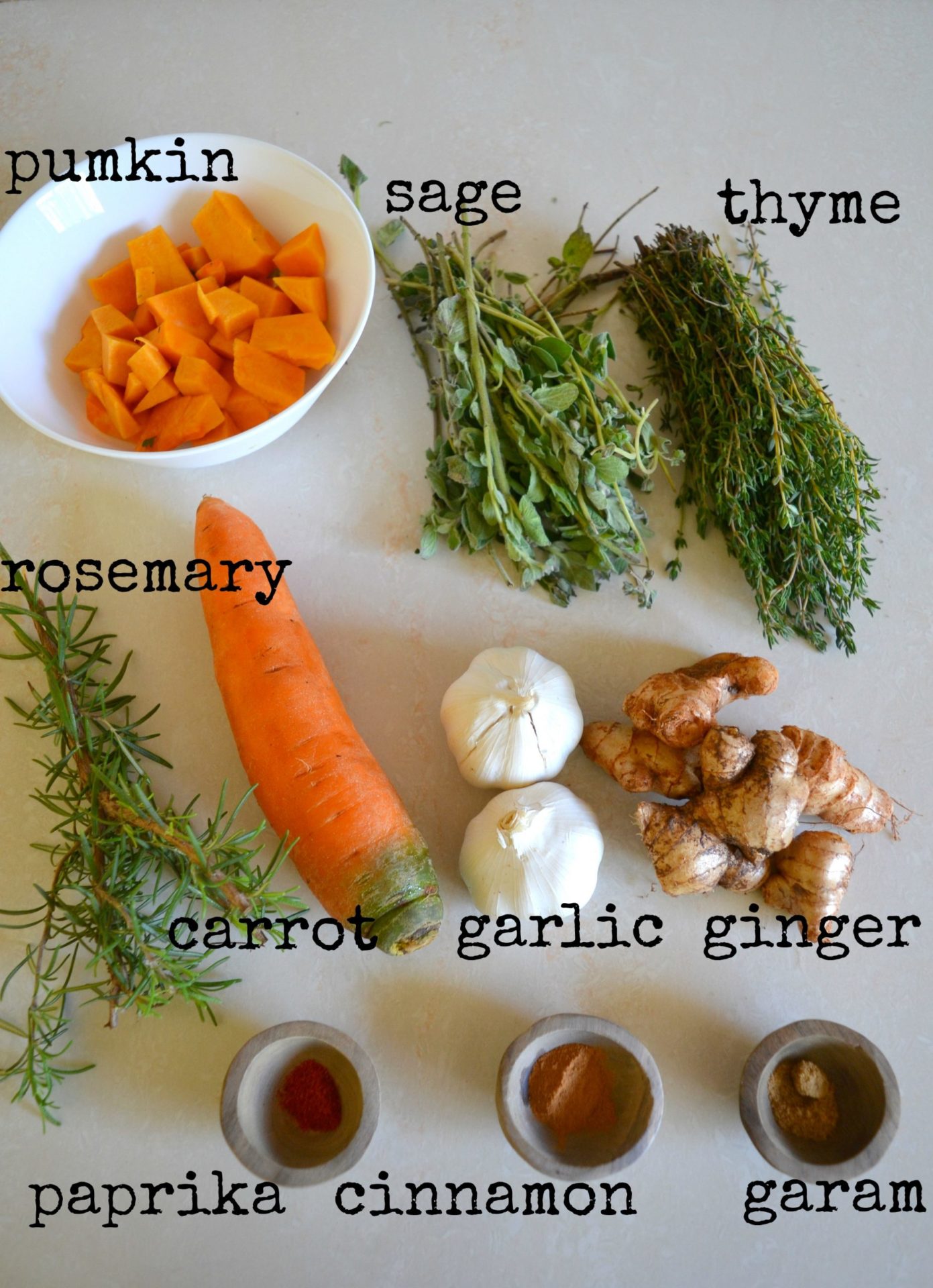 1 1/2 cup of pumpkin
1 carrot, diced
1 red onion, diced
3 cloves of garlic
1 tablespoon of minced ginger
2 sprigs of thyme
1 sprig of rosemary
5 leaves of sage
1/4 teaspoon of garam masala
1/2 teaspoon of cinnamon
1/4 teaspoon of cayenne pepper
Salt to taste
2 tablespoons of butter for cooking
1/2 cup of beef stock
Method
In your pan that has some molten butter and a dash of salt.You can use normal vegetable oil, but butter is preferred for this recipe since it adds a beautiful mild creaminess. Thereafter, add your red onion, ginger, garlic, then the three herbs that take center stage: thyme, sage and rosemary. If you have some growing in your backyard, even better! But most of us do not however – as I mentioned in my YouTube Video– you can get some in any well stocked supermarket at about 15-30 bob a bunch.
Let this cook for a couple of minutes until they are super fragrant and the onions have softened. Add the carrot and the pumpkin, and let then cook in this for about 4 minutes so that their flavor blossoms.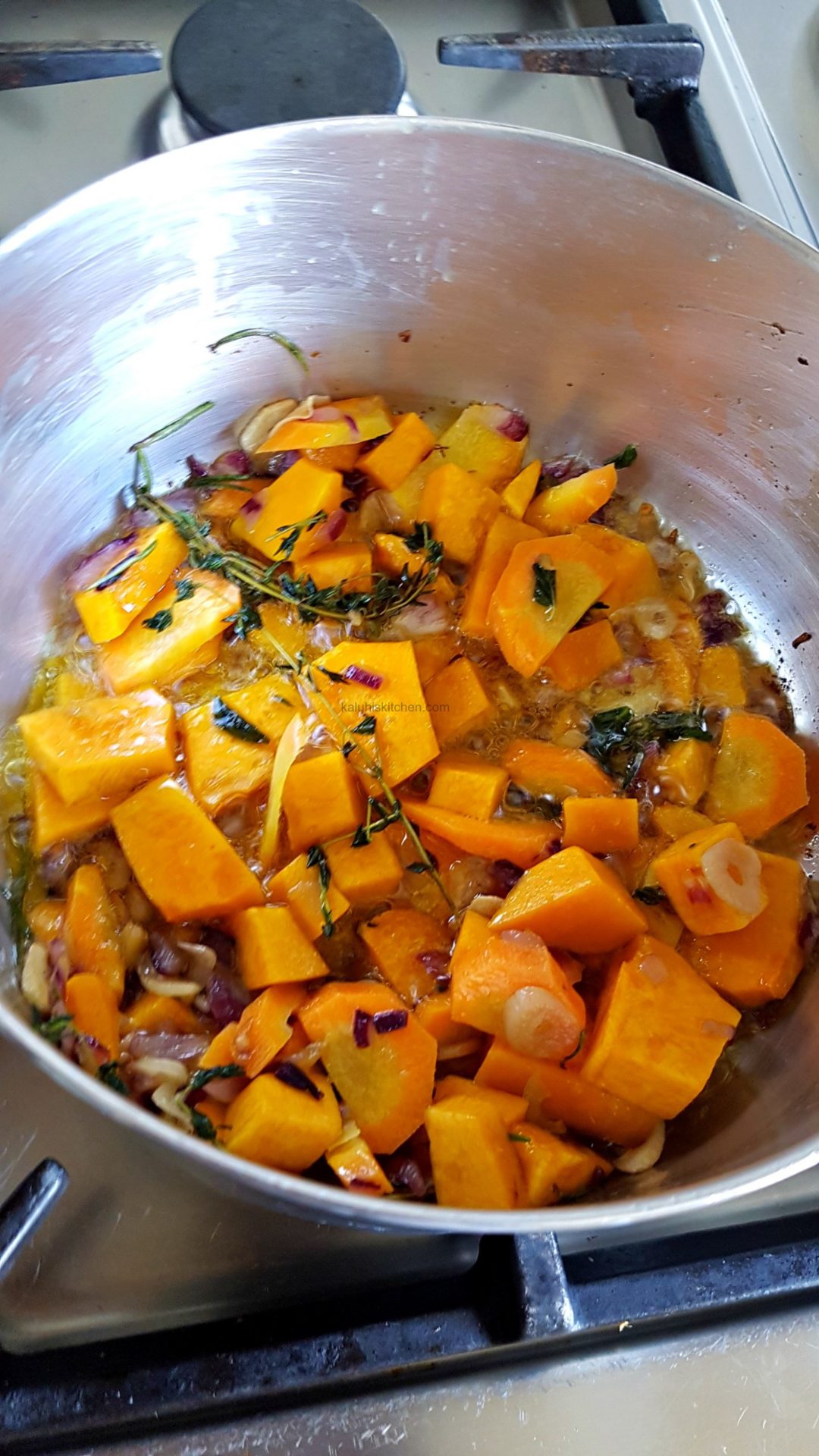 Add some stock/water, and then allow this to cook for an additional 5 minutes or until your malenge (pumpkin) and carrots is completely soft. Remember the smaller you chop your veggies, the faster they cook. If you want a richer soup, you can swap stock for heavy cream. I wanted stock because I wanted a light soup.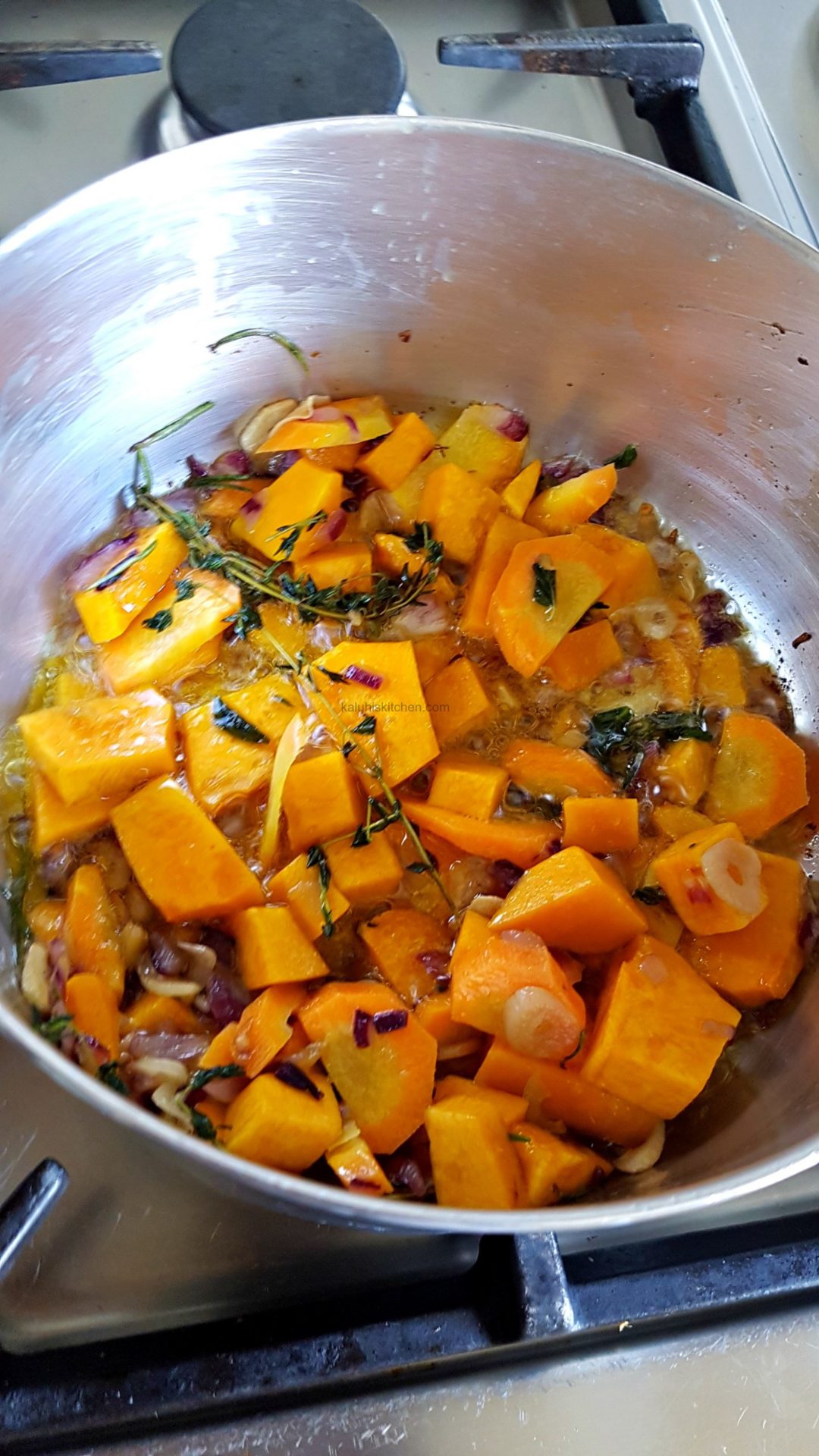 I love the combo of both pumpkin and carrots because not only do their flavor play off of each other so well, but using carrots in a pumpkin soup adds an extra boost of beta carotene which we always welcome!
Once the pumpkin and carrot are completely soft, remove the thyme sprigs (the sage and rosemary leaves are soft enough to remain in), then proceed to blend until completely smooth. If you have a hand blender, blend right in your sufuria. If you do not have one, blend in an ordinary blender and reheat for a minute once you have attained your preferred level of smoothness.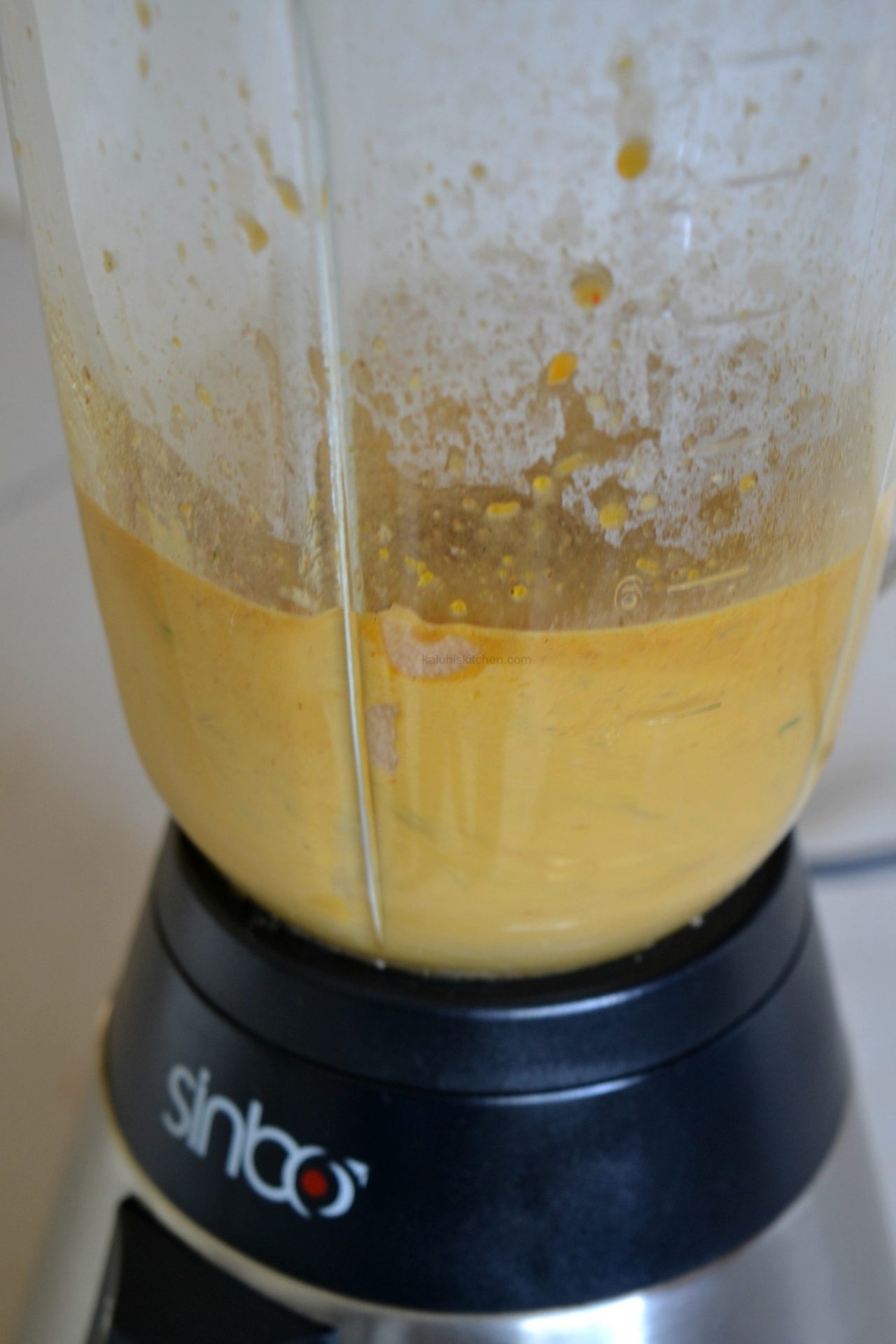 Ladle onto your bowl and serve with some toast! You can see how I plated from 7.17 to 7.45 on my YT vid.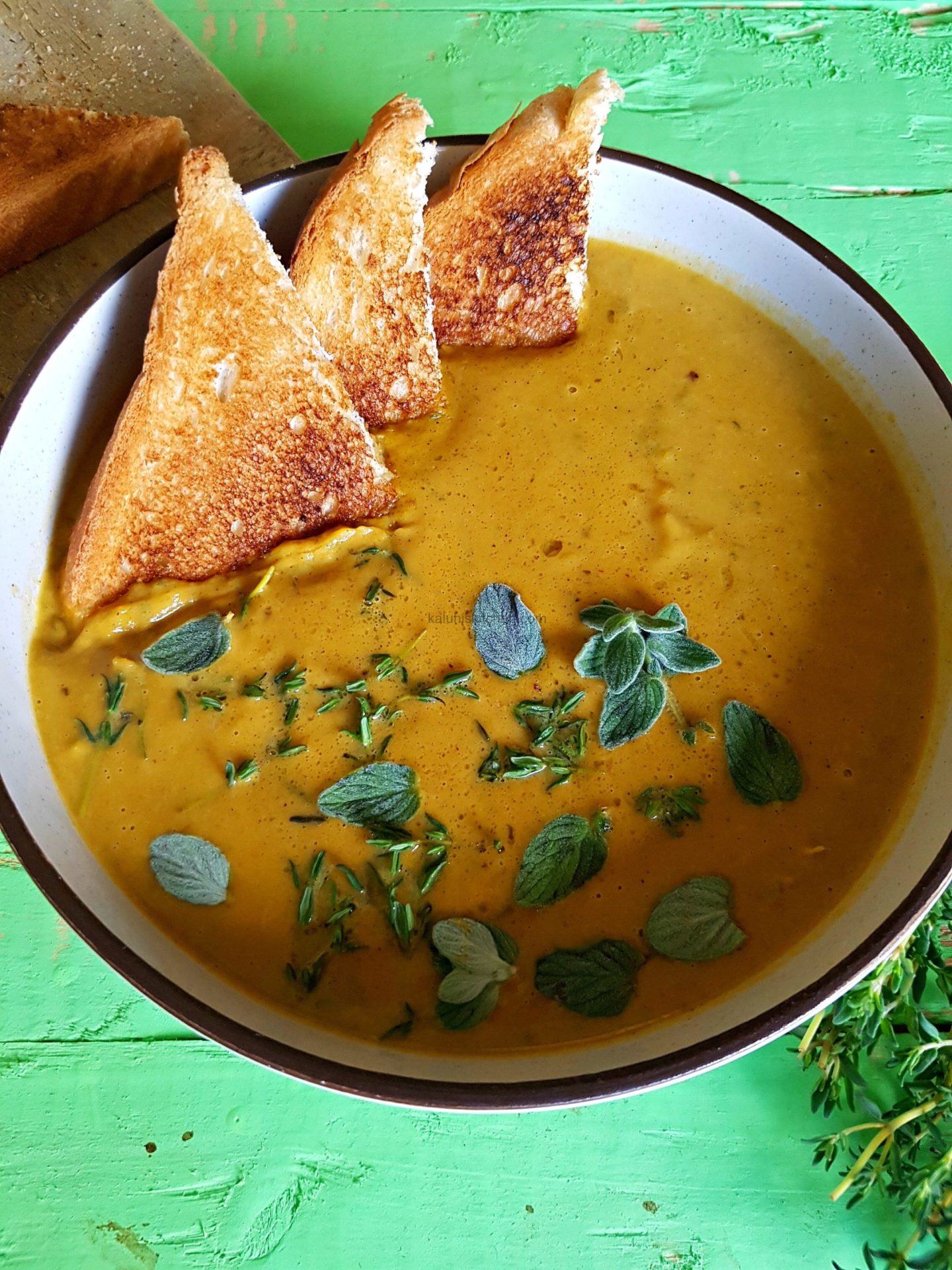 How silky does this look tho????! It is the simplest bowlfuls that make the best meals! I love how the warmth of the garlic was potent. I love how the herbiness of our star herbs brought everything to life. I love love love the kick of the heat provided by the cayenne. And I also enjoyed how deliciously filling my pumpkin soup was!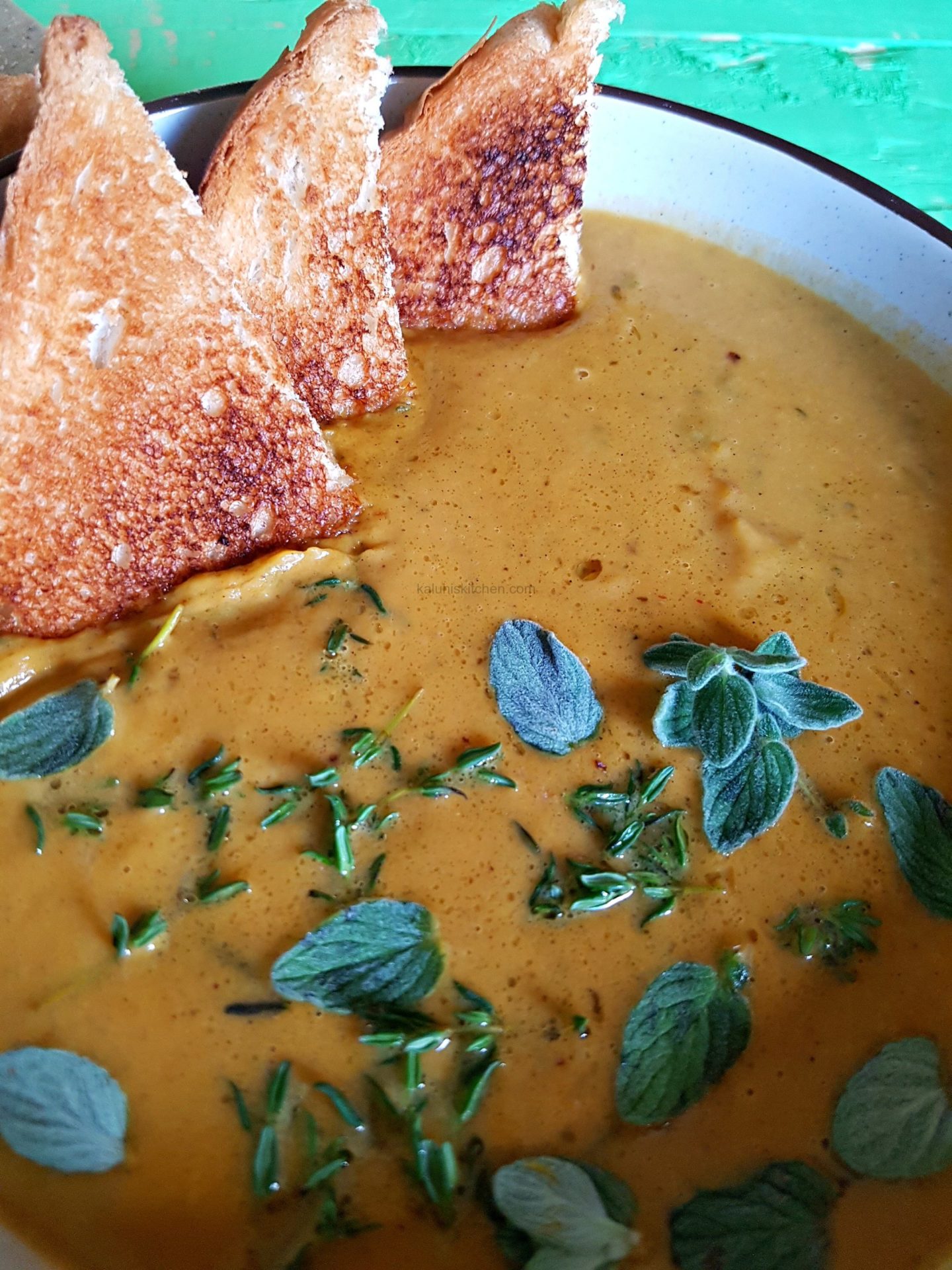 Pass by my channel for the video, and subscribe if you are yet to!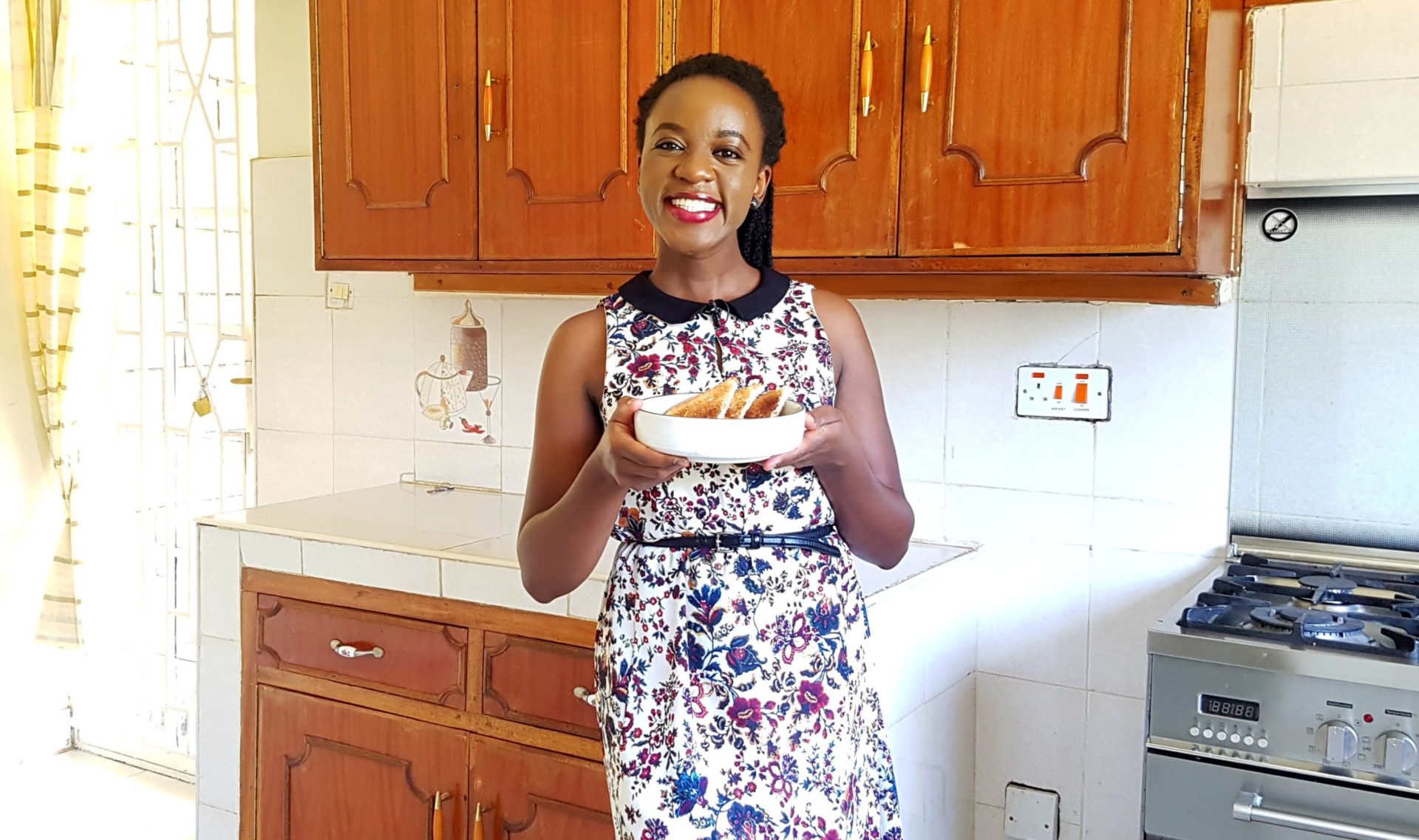 Happy Wednesday love!
---
Get your downloadable recipe here :))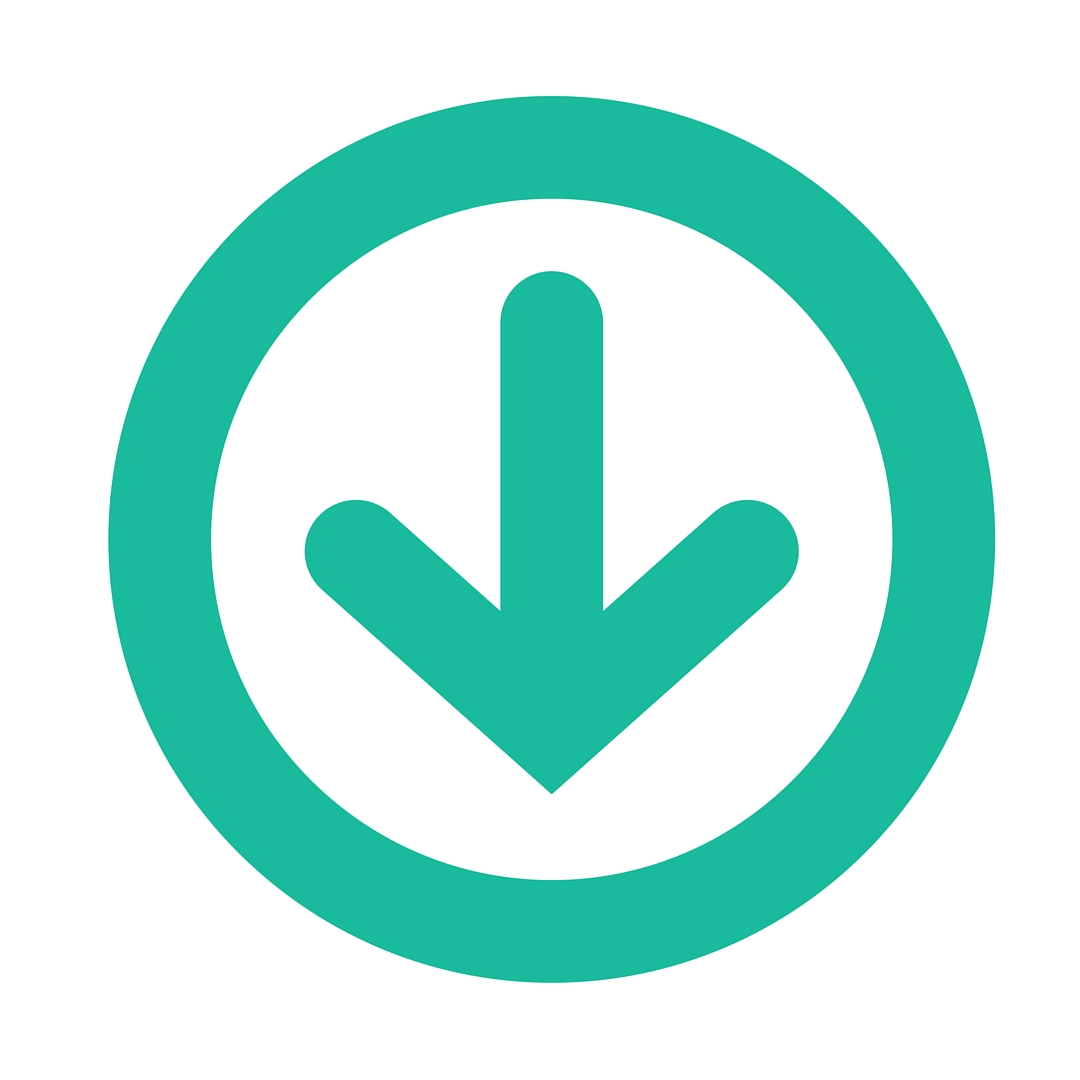 ---
All content and images are copyright protected by



Do not copy in part or whole without giving due credit.
---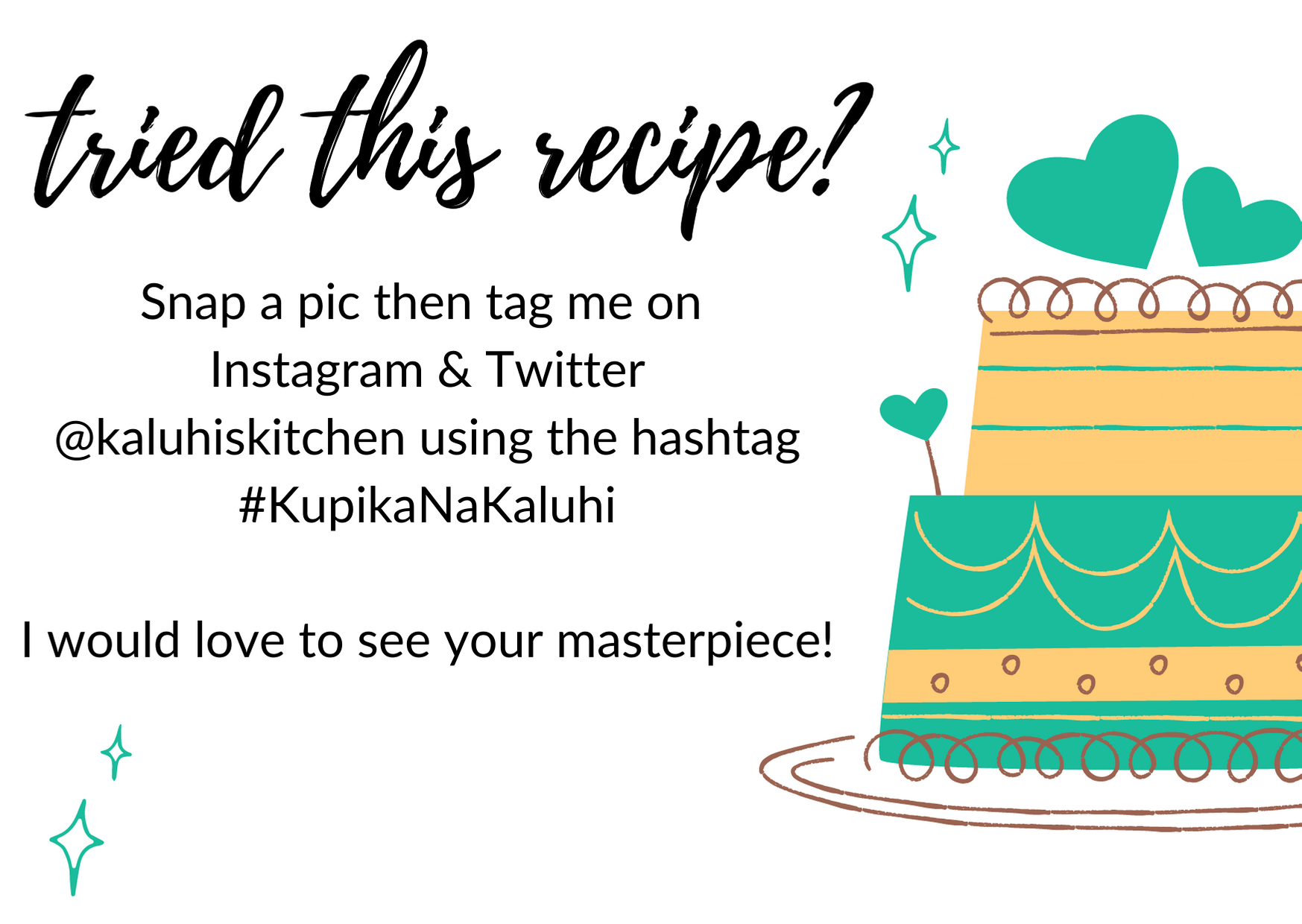 ---