I made this recipe on a whim last year September. My sister was having her boyfriend over and she demanded (literally) that I fix them a snack while they watch their movie. I was not in the mood for cooking, and I wanted to make it quick but yummy therefore hotdogs -with my own twist- fit the bill! I walked you through my Instagram stories as I fixed this and you guys wend crazy over it!!! I honestly did not expect that lol, but I was pleased you guys loved it.
Today I am craving that very recipe I very passively put together that ended up being so highly viewed and shared on my Instagram stories. The sexy, meaty, indulgent, unforgettable sweet chili whiskey loaded hotdogs will become your next addiction!!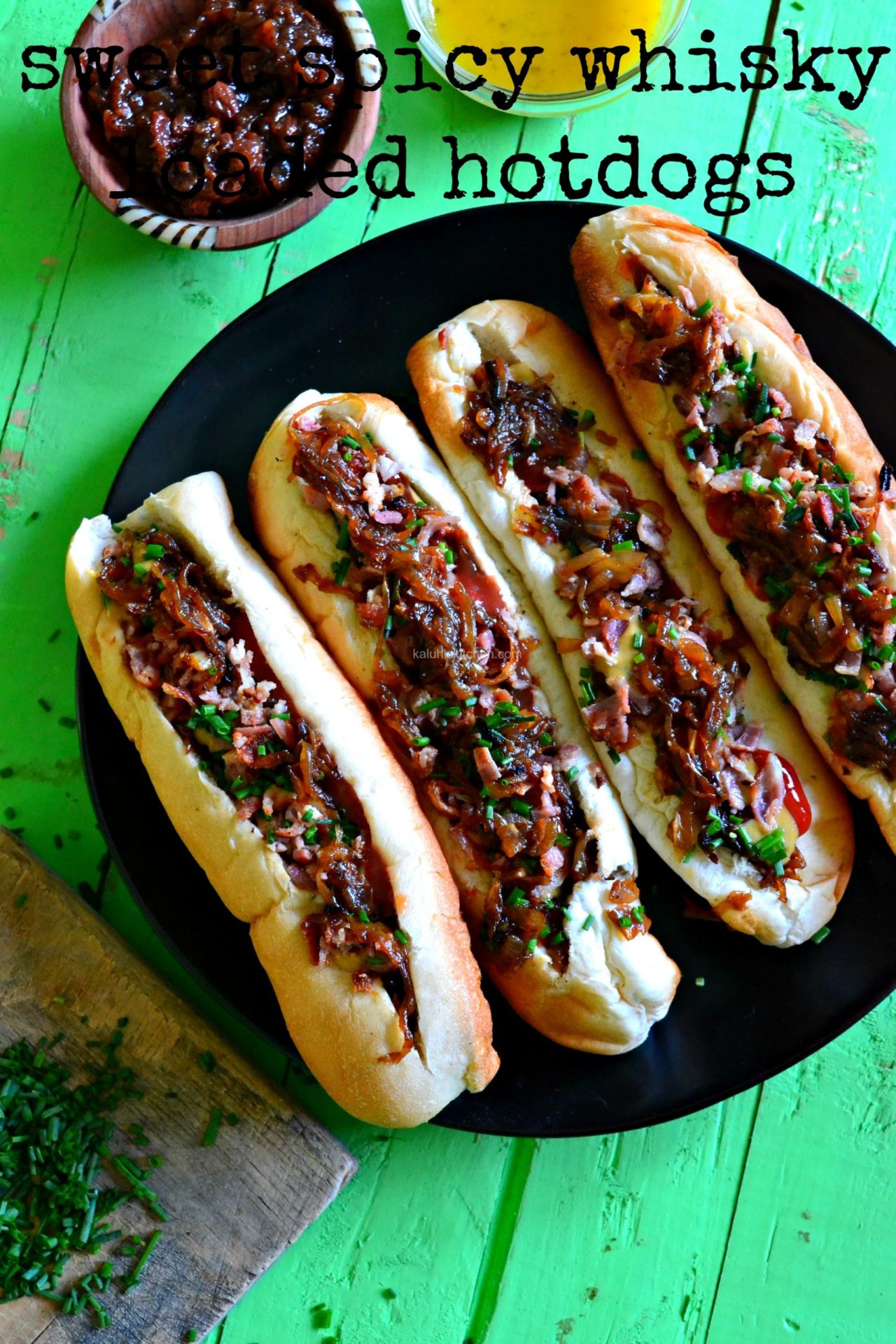 I made a dope vid to accompany the blog post. Do watch below, and subscribe!

PREP TIME: 5min COOK TIME: 25min SERVES: 4
Ingredients
For the onions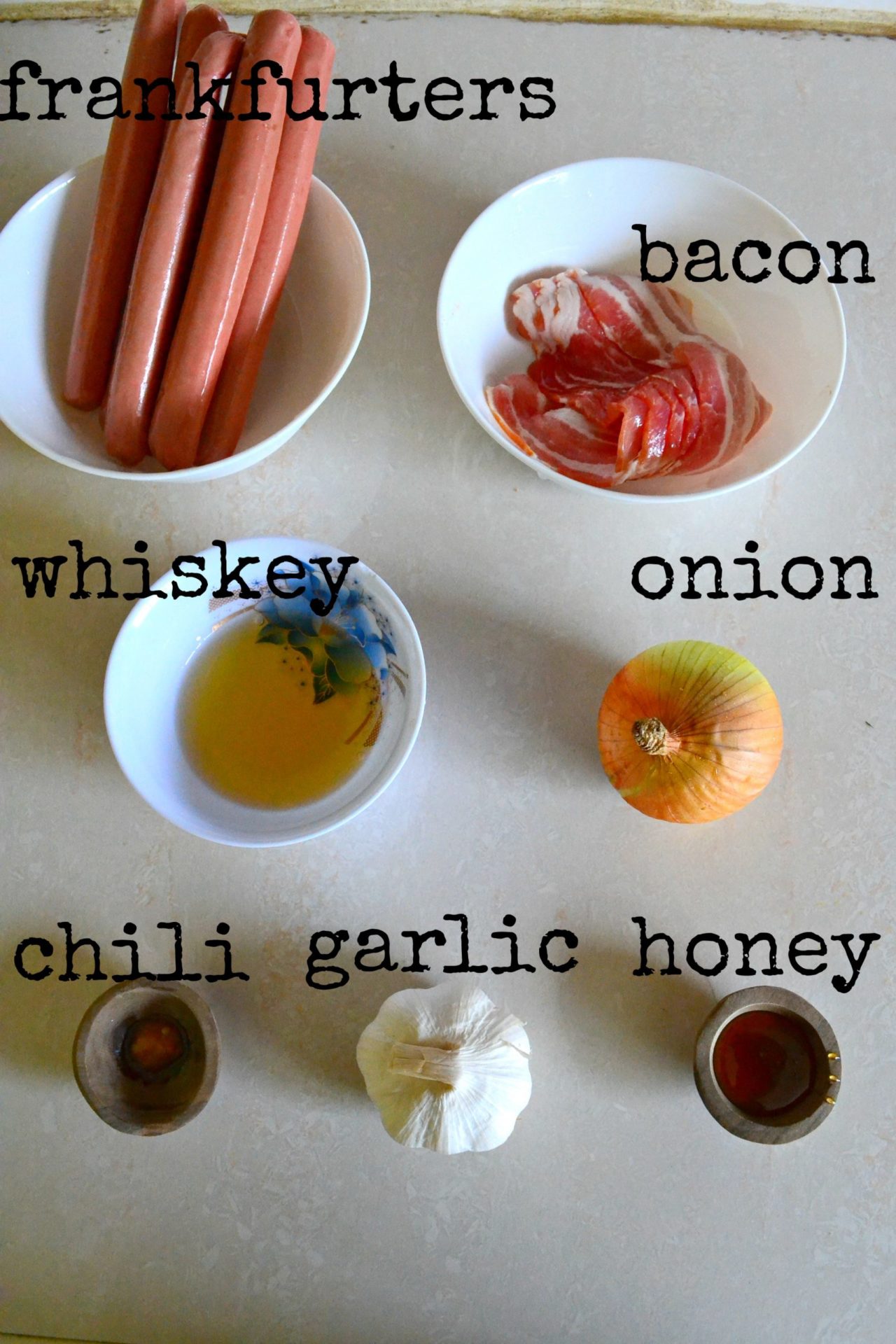 4 large white onions, sliced
3 cloves of garlic, minced
2 tablespoons of honey
1/2 teaspoon of chili paste
5 tablespoons of whiskey
Other ingredients
1/2 a cup of bacon, chopped
4 frankfurters
4 buns
Ketchup
Mustard
Chives for garnish
Method
First begin by cooking your bacon. This has to be the first step because we will need the bacon fat to cook out onions in. As the bacon cooks, the fat renders and remains in the pan once we remove the bacon.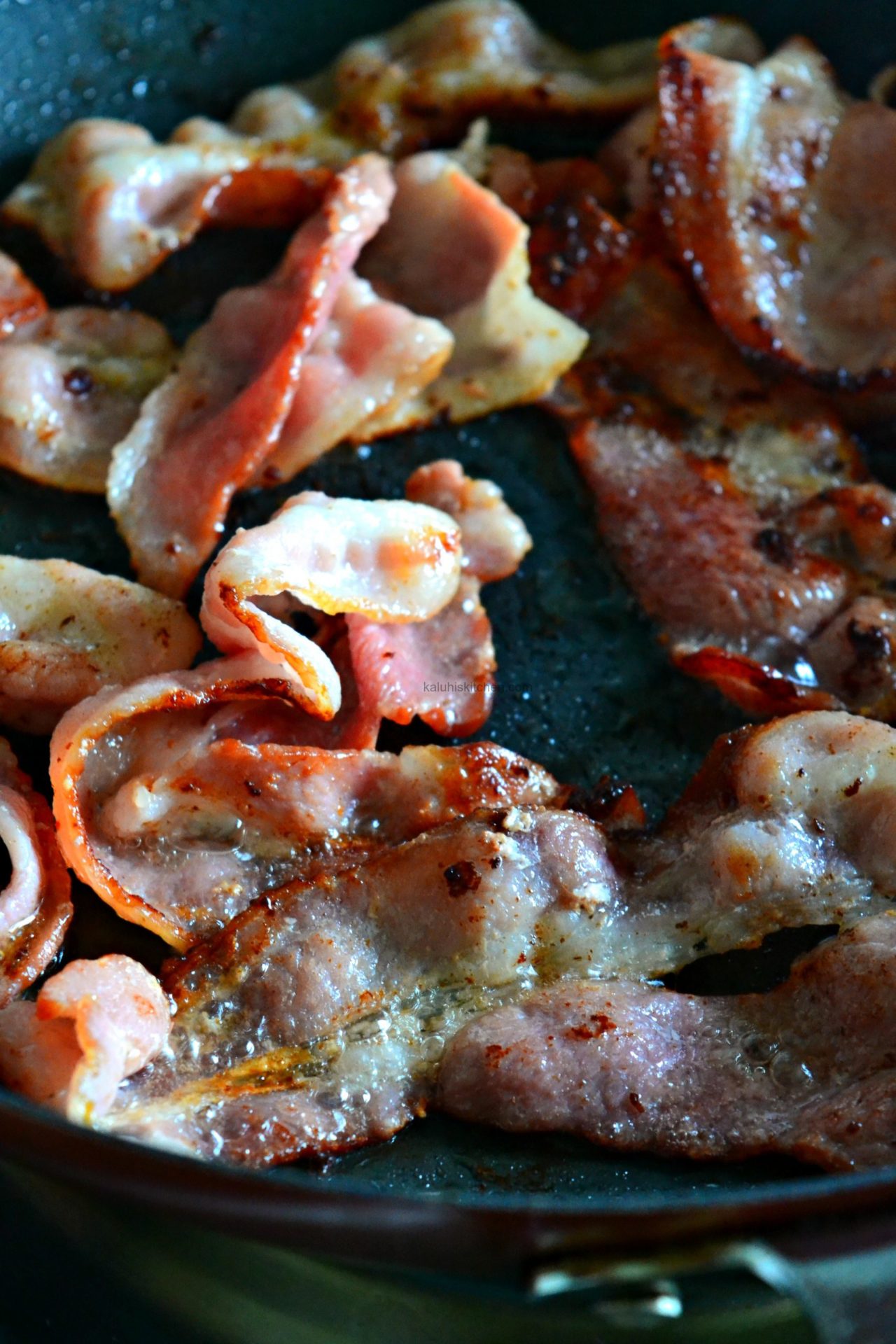 Once the bacon is cooked & aside and the rendered bacon fat is still in the pan, we shall use that to caramelize our onions in. That way, we will have the flavor of the bacon in the onions as well.
To that same pan containing the rendered bacon fat, add the white onions, together with the garlic. Make sure you use white onions. 4 large onions may look like much, but they really shrink down so do not get intimidated by a huge quantity when you start off. They will shrink down as they caramelize. Give it one mix and then add the chili and honey- then later on – your whiskey.
The chili paste I use and totally love is the one by Mdalasini relishes, and their contacts are linked in the video description box.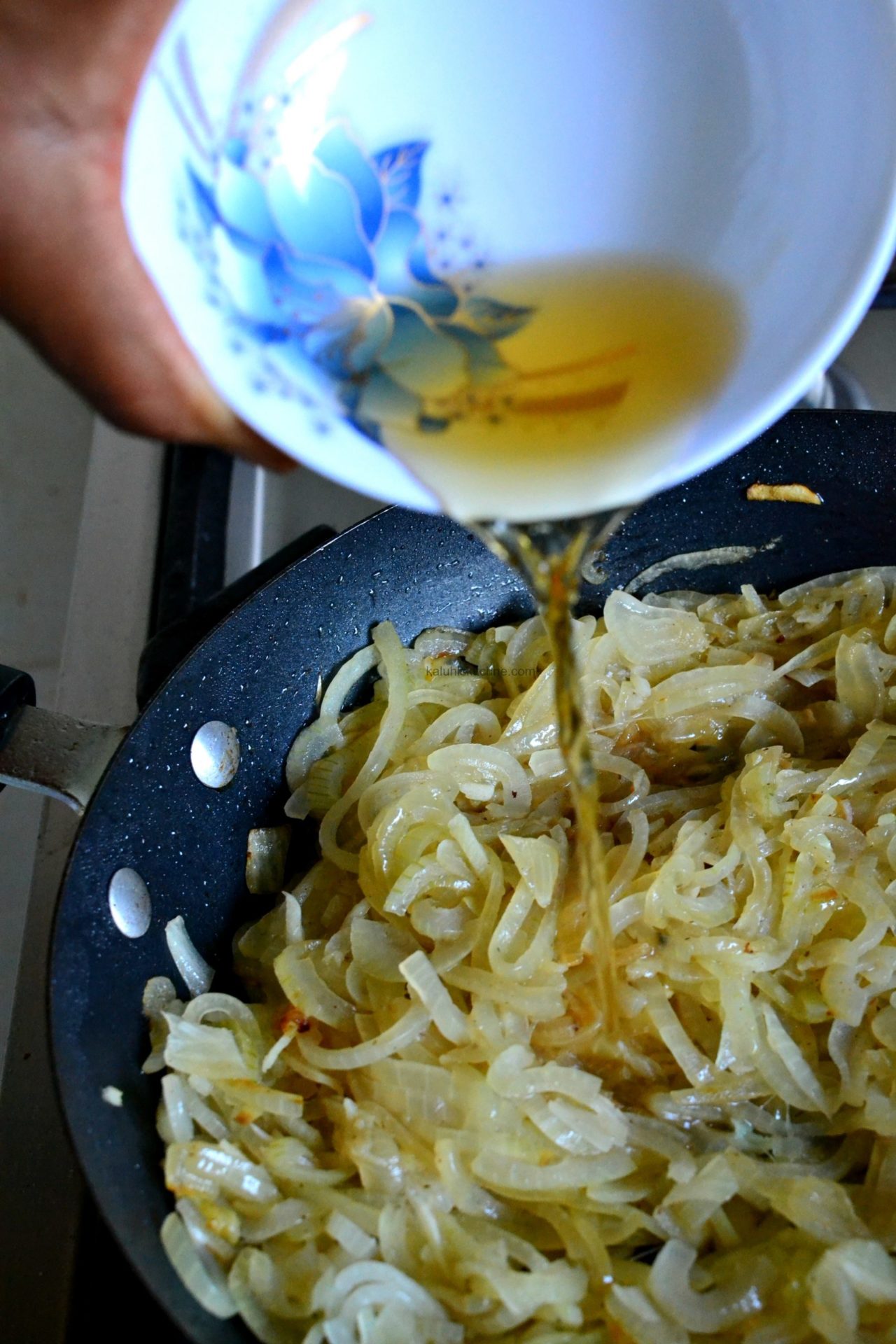 ***
Will one get drunk when they eat food with alcohol as an ingredient?
NO
Cooking is very much a science as it is an art. Do you guys remember when we were learning about various liquid boiling points during Chemistry class in high school? We learnt that alcohol has a very low boiling point. Meaning, it evaporates very fast when heat is applied. Now, when you cook with an alcoholic beverage, the alcohol evaporates in the very early stages of cooking. It is cooked off. What is left behind is the other ingredients and flavors that were used to make the alcoholic beverage; and that is EXACTLY what we are after. We cook with alcohol not to get high (which doesn't even happen), but to get to the other layered flavors there in. Please please remember this! When someone tells you they got high after eating food cooked with alcohol, just know they are lying because you know and understand the science behind what happens when you cook with alcohol.
***
Let this cook down for about 10-20 minutes until the onions are silky, deep brown and caramelized. The boozy, sweet chili onions are the main flavor point of the hotdogs, so please do not mess this up and do not rush the cooking process. They will be sticky, silky, deep brown but not burnt. You can see the exact consistency from the video at exactly 8.09-8.17 and 8.26.
They will change from the pic above this paragraph, to the one below: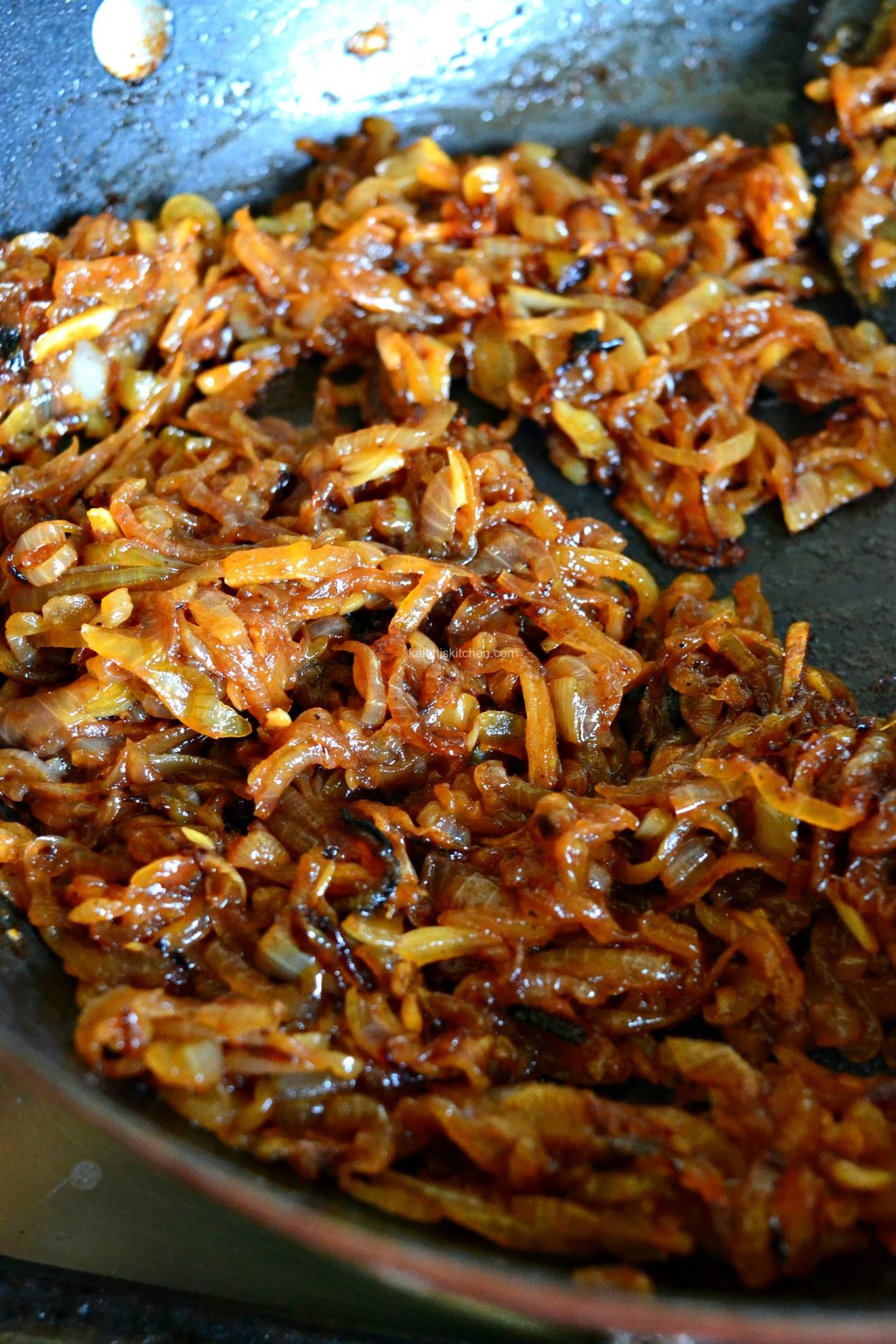 Once we are done, we proceed to compile. Your bacon and chives should be finely chopped at this stage. Your already cooked frankfurter and soft soft buns need to be close by too.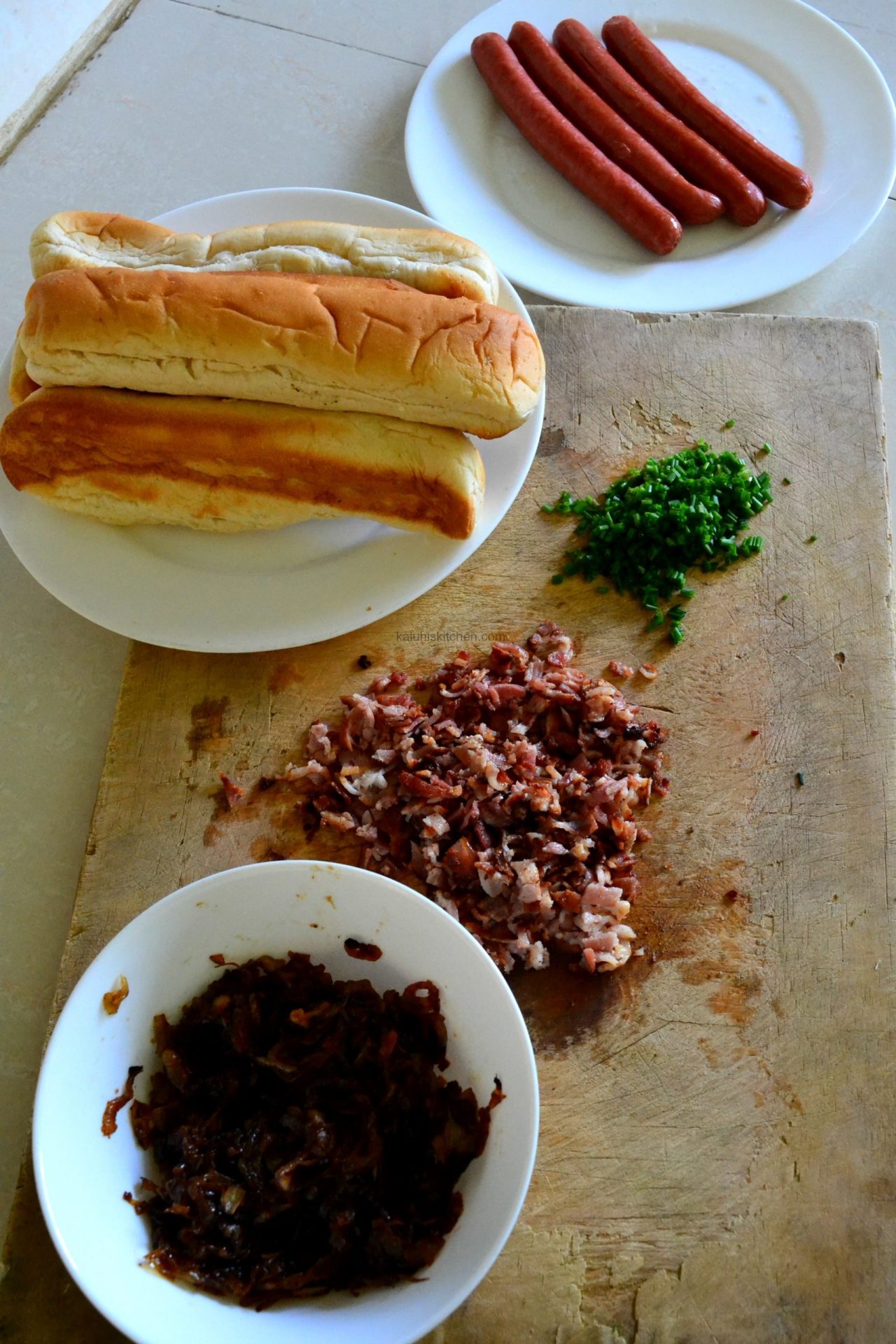 Place the frankfurter in your bun, generously add the caramelized onions, add some ketchup and mustard, then garnish with some chopped bacon and some chives. Dig in!!
How seductive does this look y'all???!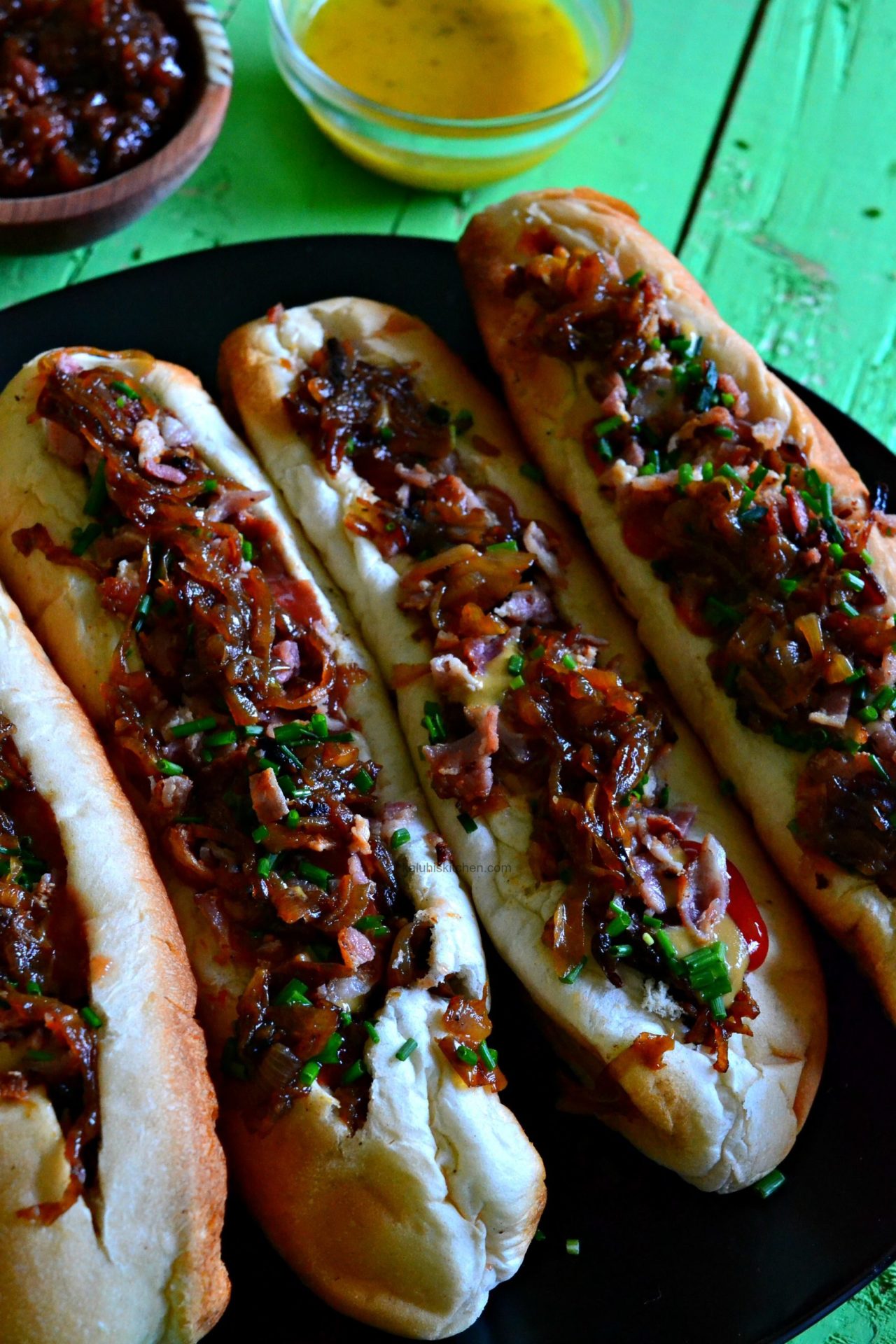 It is so easy to make our everyday snacks into the most delicious ones ever!! I love that with each bite, you can taste the mild booziness of the whiskey, the meatiness of the bacon and the frankfurter, the freshness of the chives and the mellow contrast between the heat of the chili and the warmth of the honey!
This right here is your next addiction!!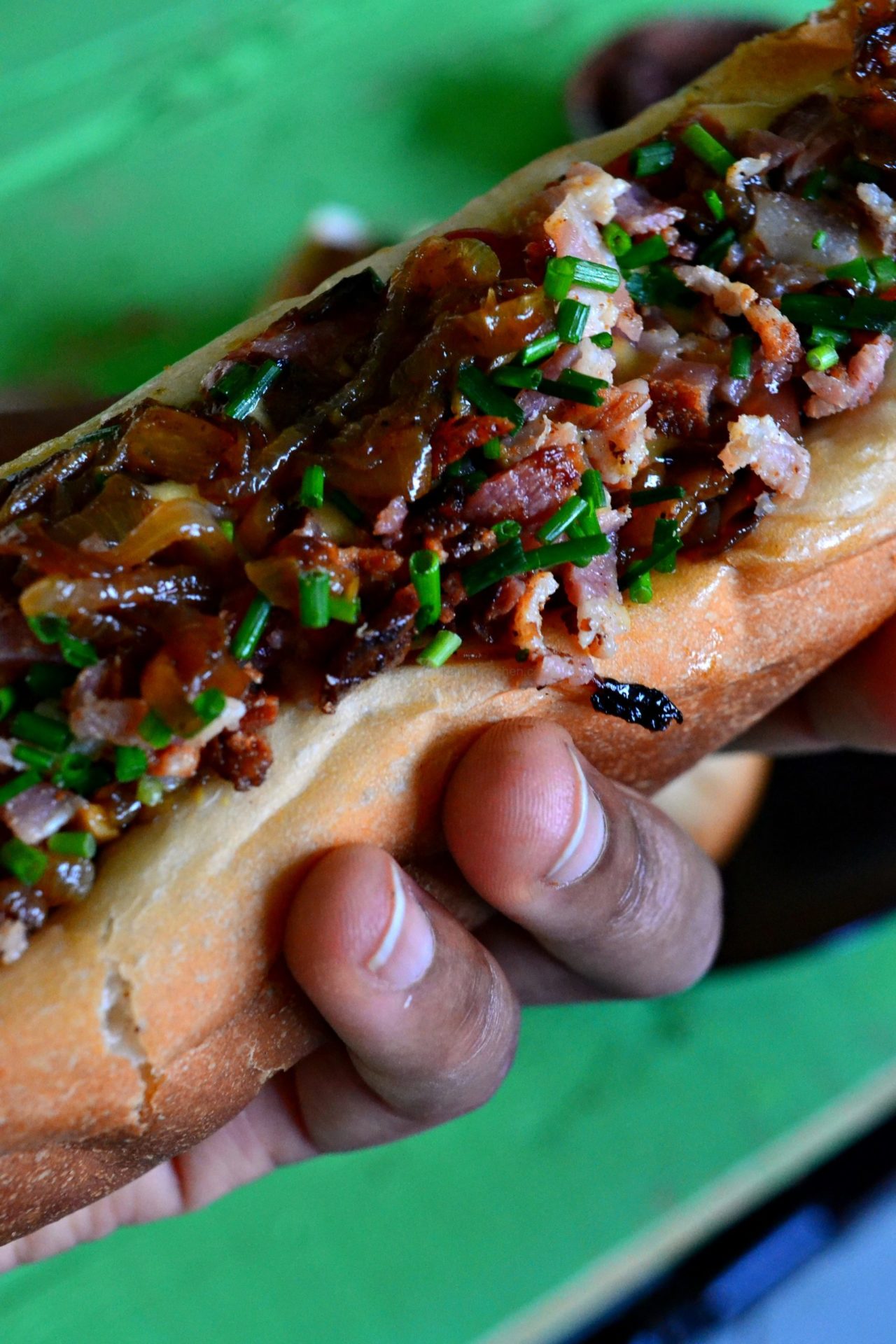 Do try this out, let me know what drink you have it with and who you enjoyed it with. Let this be the star of your brunch tomorrow and the highlight of your picnics!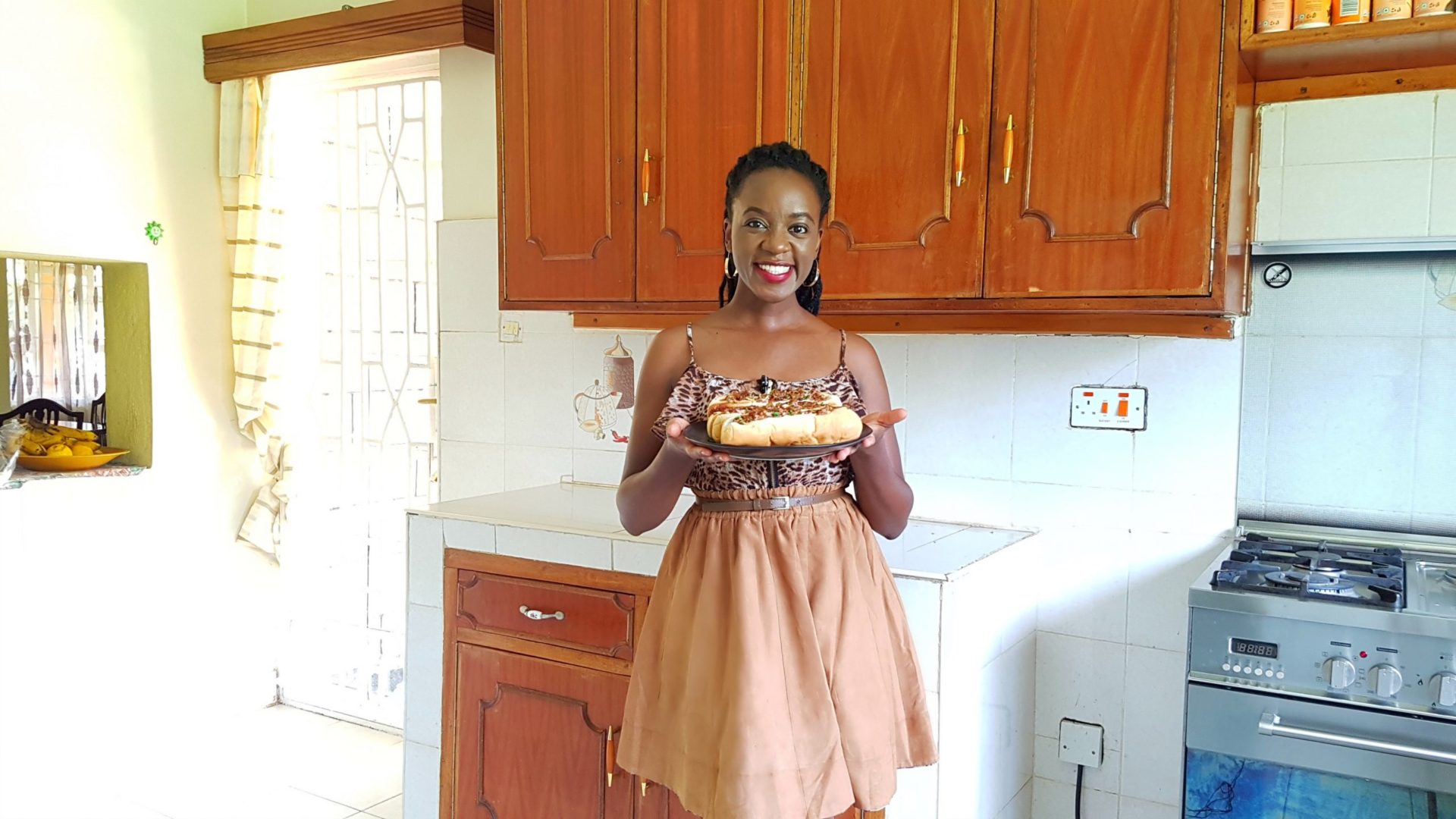 To many more!
---
Get your downloadable recipe here :))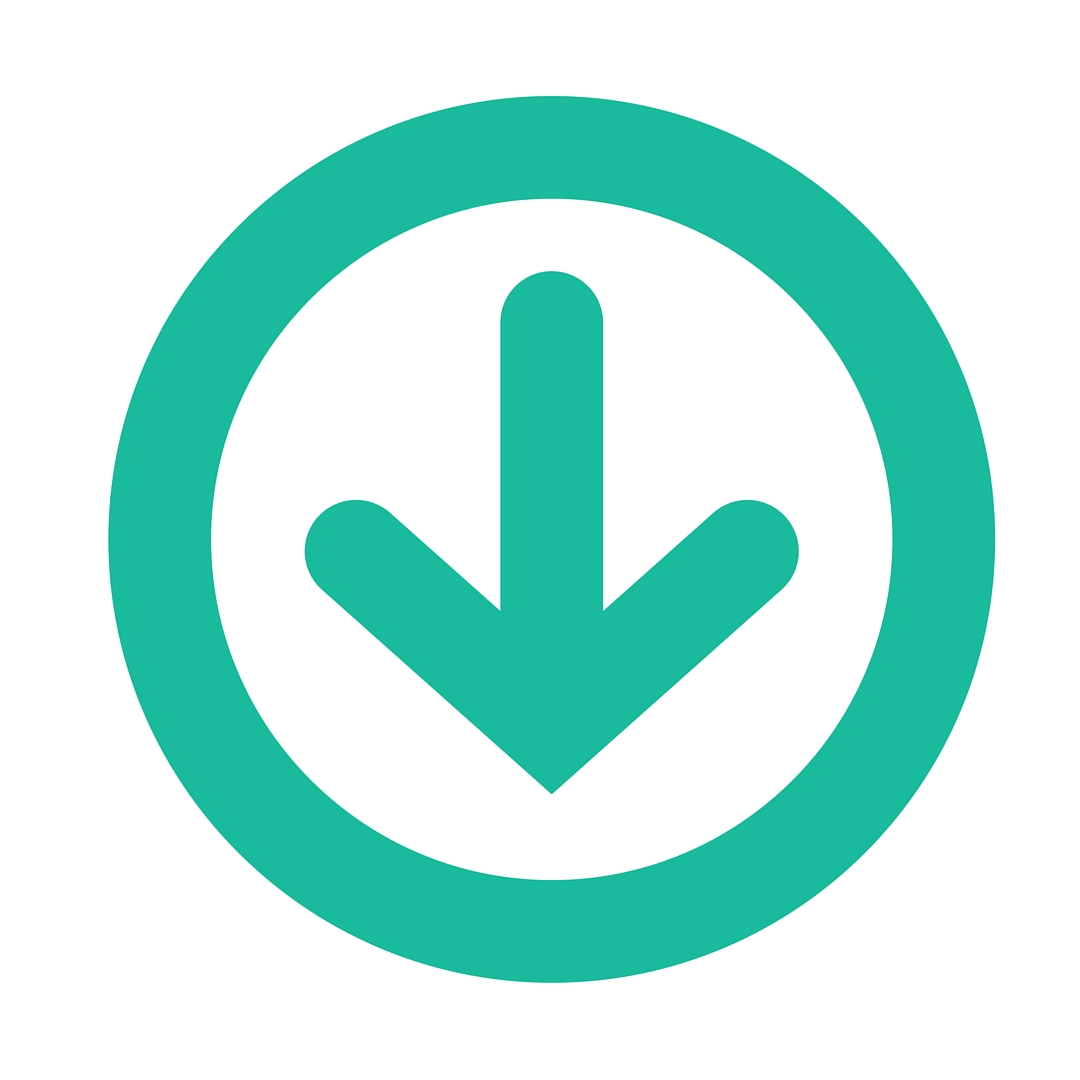 ---
All content and images are copyright protected by



Do not copy in part or whole without giving due credit.
---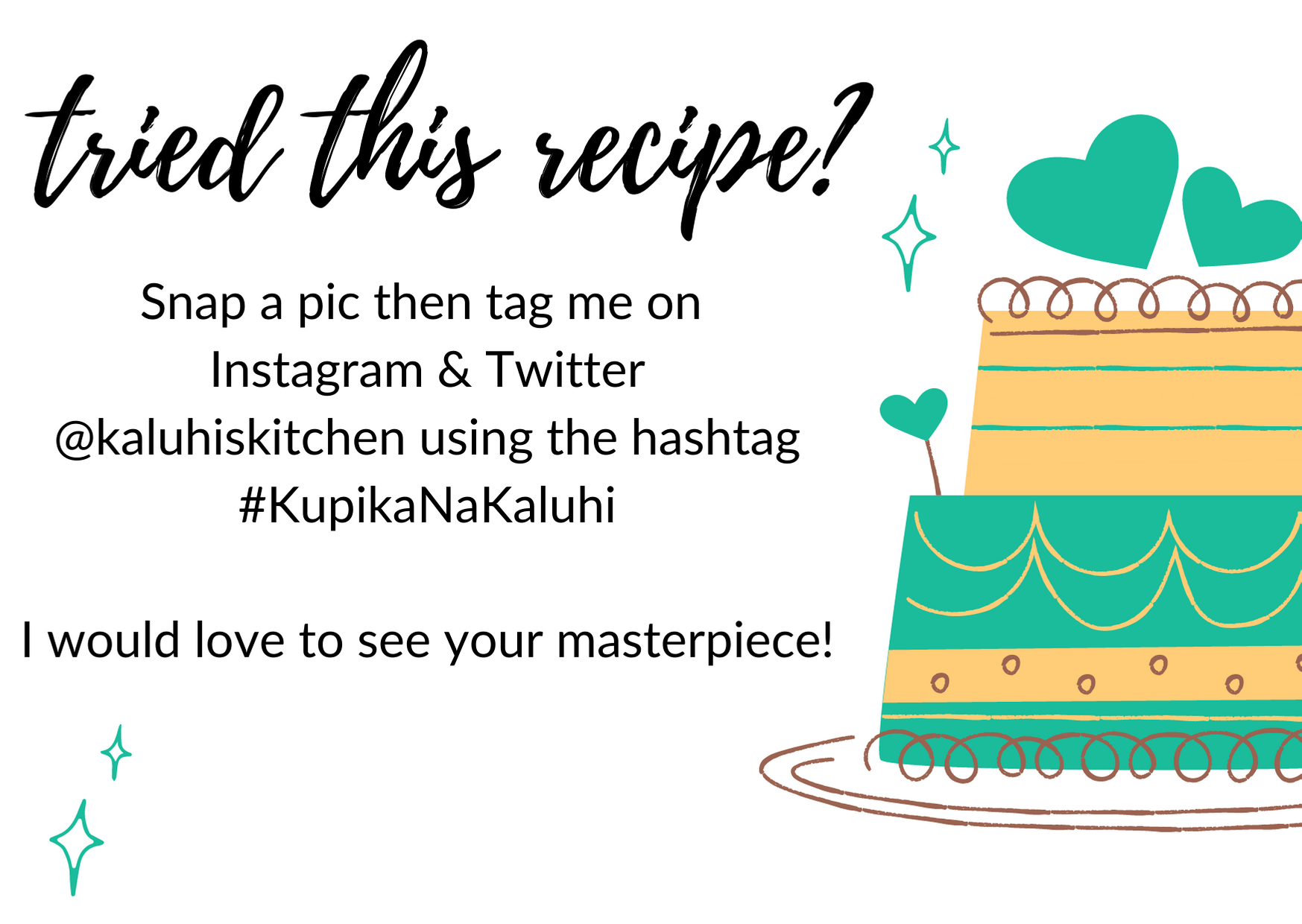 ---