I am not much of an alcoholic drink drinker. But one of the things I enjoy doing is cooking with some alchohol. During the coking process, much of the alcohol burns off and the food remains with just the taste and depth of that particular drink. I have seen time and time again people making their beef stews with beer and I was slightly taken aback as to why it was so popular. This was until I tried it myself. And all I can say is, the beer+beef combination is a match made in heaven. This author agrees too! I am always for trying out new things and pushing myself beyond what I am used to. And this really paid off. This beer beef stew is the perfect comfort food. I really cannot put in words how good this is. You just have to try it for your self.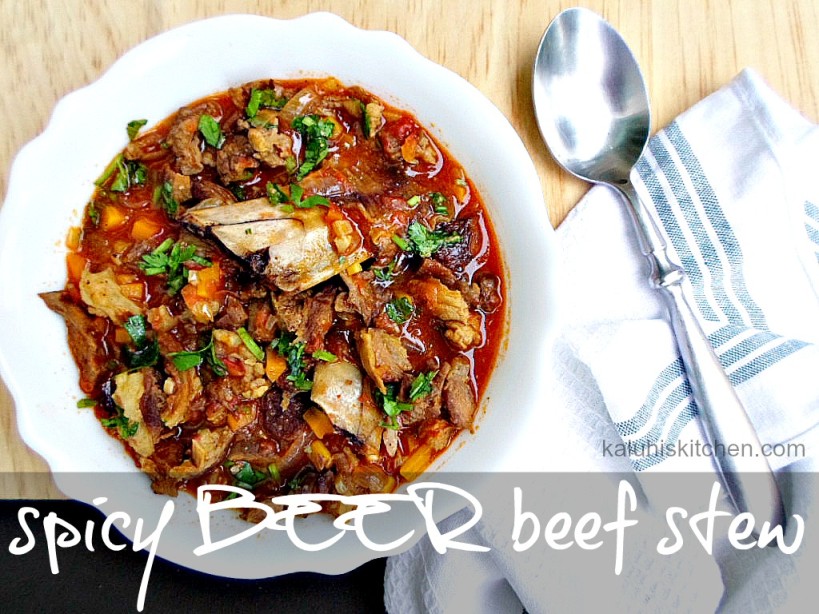 NOTE: If you do not want to use beer in your beef stew you can follow this recipe as is but just skip the beer. It will be just as good. But I recommend that you try something new.
My beer beef stew ingredients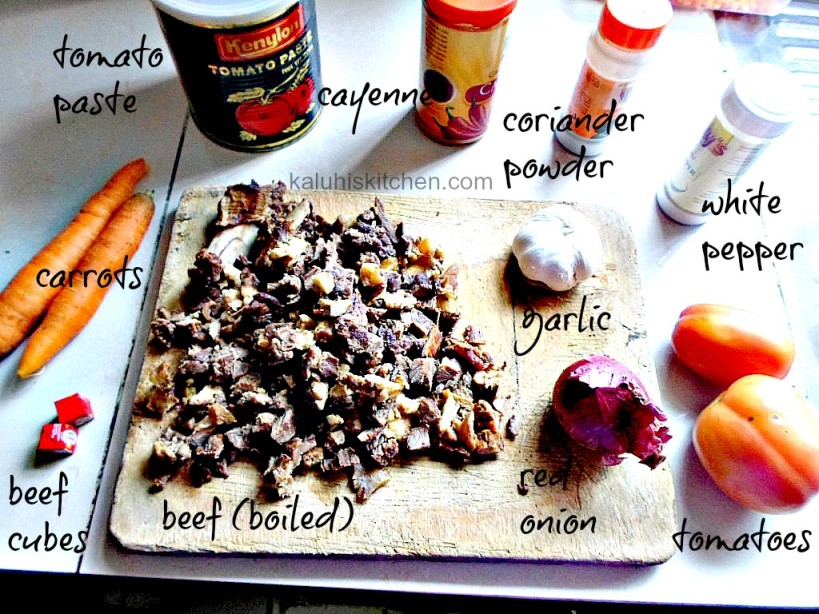 1 kg of beef
1 can of beer
1 red onion, chopped
1 large carrot. finely diced
2 ripe tomatoes, grated
1 tablespoon of tomato paste
2 beef cubes
1/2 a teaspoon of cayenne  pepper
1 tablespoon of coriander powder
1  tablespoon of black/white pepper
Salt to taste
Method
Cut your raw beef up and put it to boil. After it is just ready, add some more water and 3/4 of the can of beer and allow this to boil until all the liquid in the sufuria is gone. I do not have any knowledge as to which beers are the best, so I went with the one that is most popular/ branded closely with the Kenyan identity- Tusker.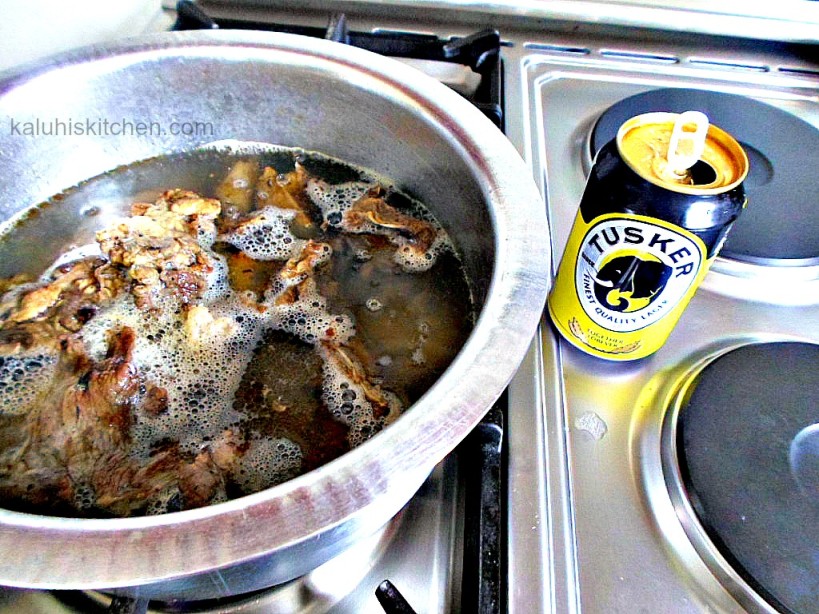 Remove from sufuria and set aside.
In the same sufuria, add your onions and garlic. Fry them until they are soft. Be careful not to burn the garlic. To this add your tomatoes and tomato paste and mix it all up. Add 1/4 cup of hot water and mix. Let it simmer for about 4 minutes then add the boiled meat.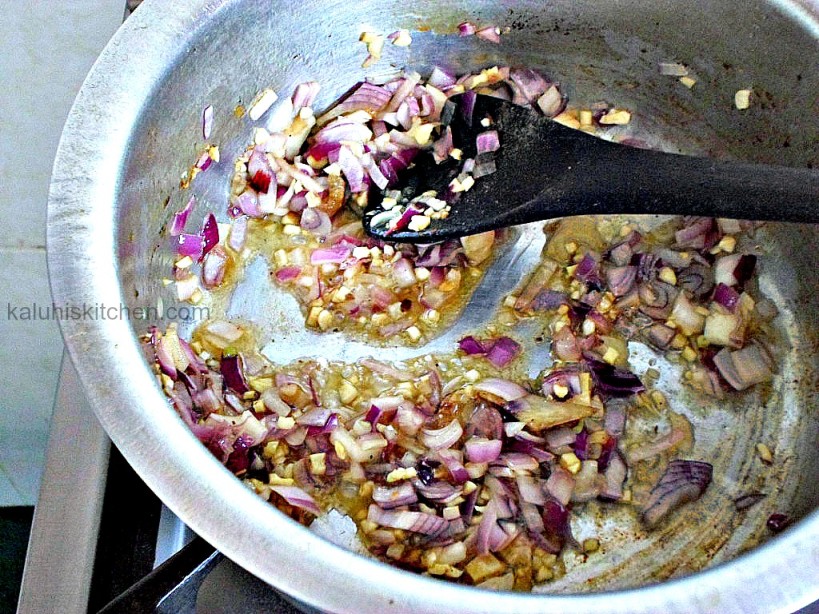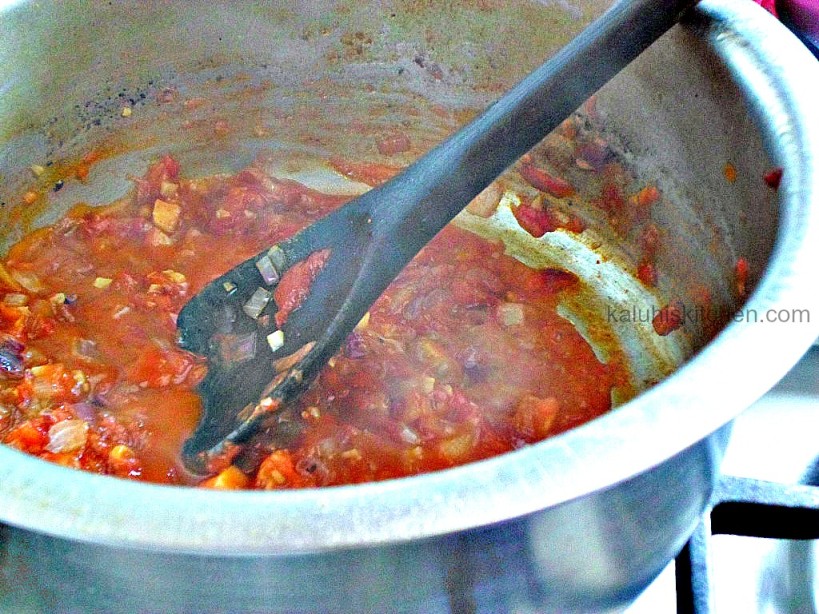 Add the spices and salt according to your taste and mix everything together. Then add the carrots and the remaining 1/4 can of beer and mix. Adding the remaining beer at this point allows the taste of the drink to remain prominent  even with all the alcohol burnt off.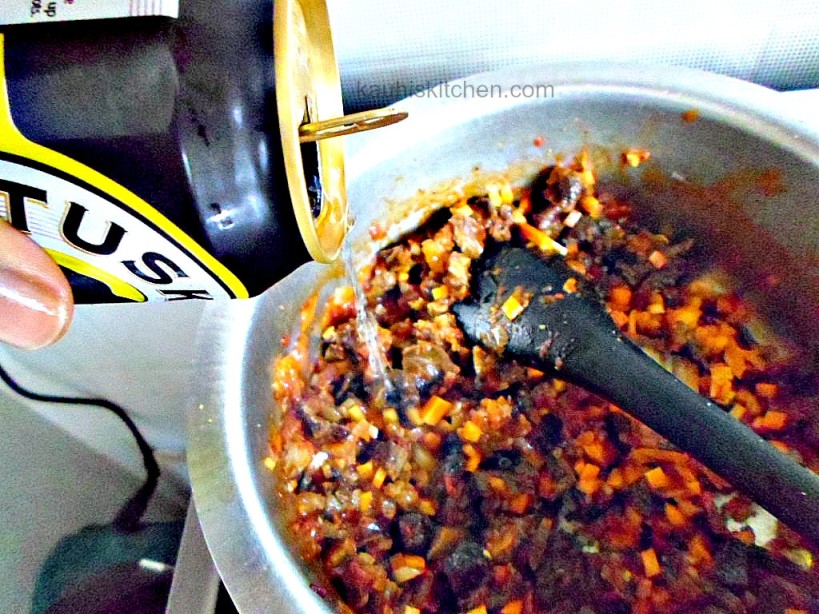 If you would like a bit more soup, you can add some hot water 1/4 cup at a time until you get the the level you want without making the soup unappealingly watery.
Cover with a lid and allow this to simmer for about 10-15 minutes. Garnish with some fresh coriander then serve your perfect spicy beer beef stew.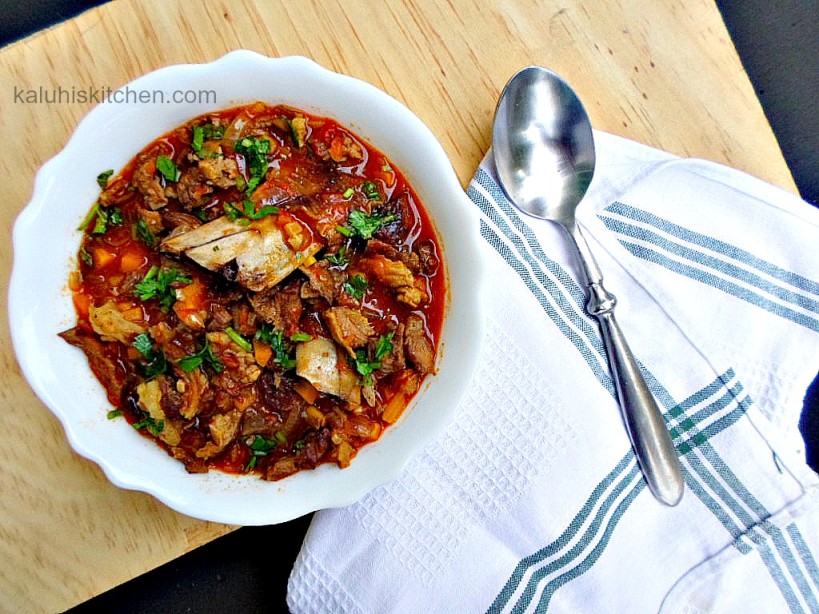 This was soooooo goood. I cannot emphasize that enough! Perfect taste of booziness, perfect spiciness, perfect tenderness. Besides beer, the other alcoholic drink you can use in your beef stew is red wine. Please do not get carried away though and add all kinds of drinks and spirits to your stew.
The other dish which I used an alcoholic drink is this one, whose sauce is laced with white wine.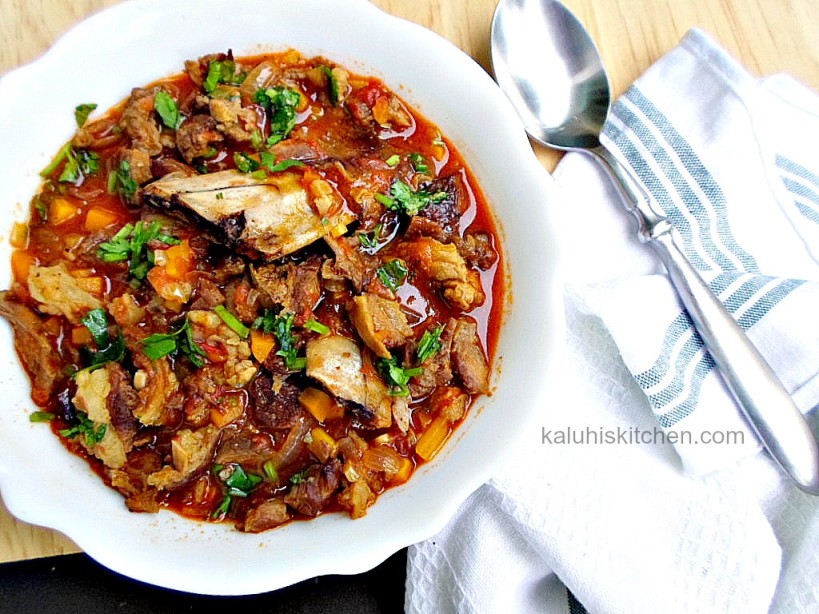 Don't you just want to eat this with chapos straight from the heat?! Yum! Do Give this a try. This  beer beef stew will take your breath way. I urge you to get off your cooking-comfort-zone and try new things & be more adventurous. There is more the culinary world has to offer beyond what you are used to 🙂
-KALUHI
---
Download the recipe here: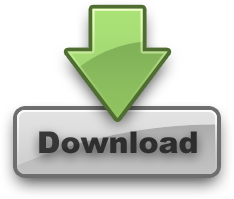 ---
All content and images are copyright protected by



Do not copy in part or whole without giving due credit.