I am generally an outdoorsy person! I love being out and about getting lost in the wild and getting a good sweat while at it. I love keeping fit. I love cycling. I love hiking. I love a brisk walk. I love a great evening run. I just enjoy movement. I have been wanting to incorporate swimming too, but I am not the best swimmer out there. I have also been wanting to learn, but I have kept postponing. However if 2020 taught us anything, it is to live for the now and just do. I will commit (and I will keep you all updated! ). Seeing that it is very hot and beautifully sunny here in Kenya for the next couple of months, I am commiting to having swimming as one of my many activities I enjoy keeping my body fit and my energy levels high.
Outside of activity, these sunny days also call for the yummiest drinks. Sunny days make me happy because sunny weather itself is an embodiment of happiness and joy! To celebrate and enjoy the beauty that gorgeous January is, let us get into my lime rum pina colada! This is my favorite cocktail I have ever made to date and I am thrilled to share it with you guys!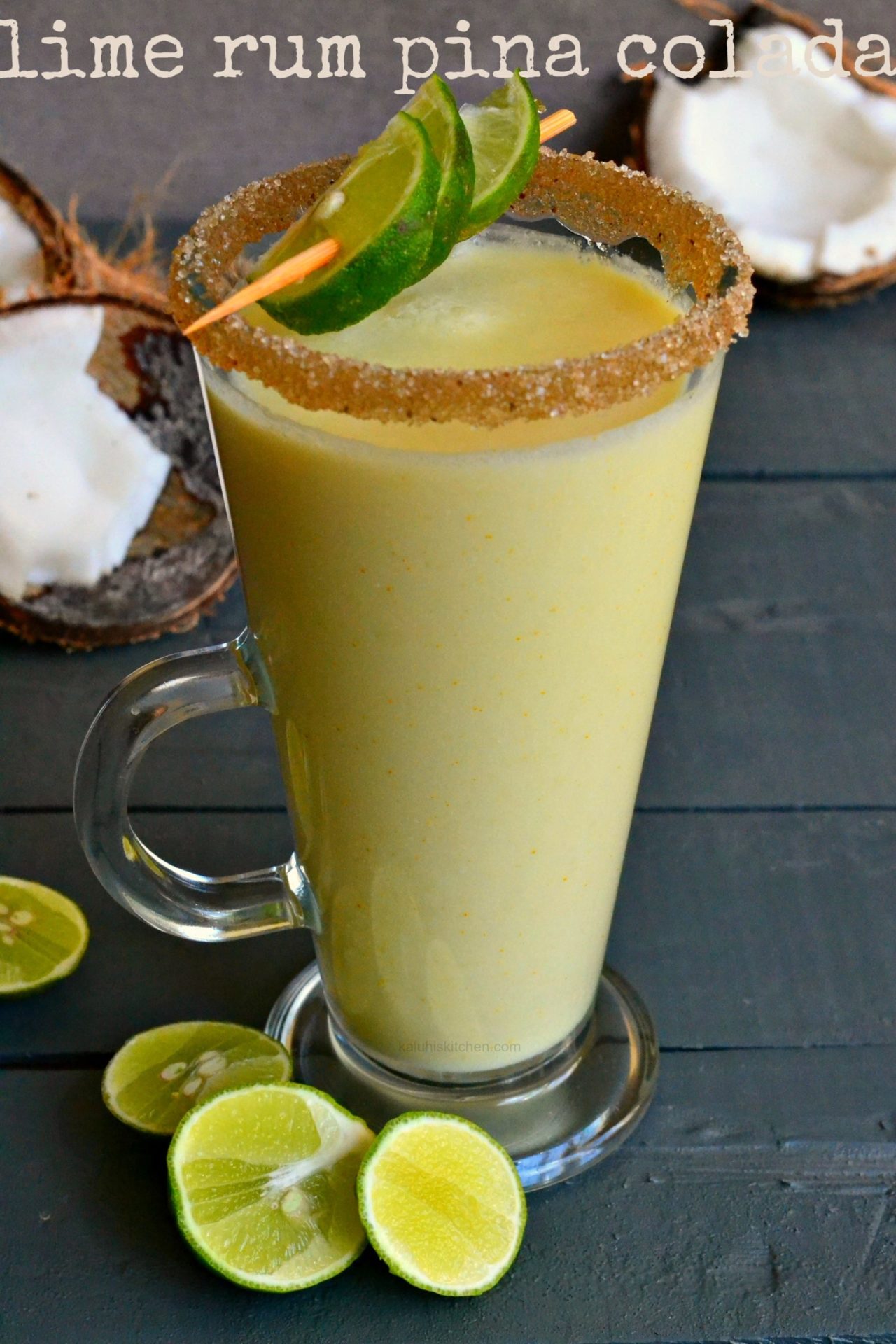 I made a dope vid to accompany the blog post. Do watch below, and subscribe!

PREP TIME: 5 min     COOK TIME: 5min      SERVES: 2
Ingredients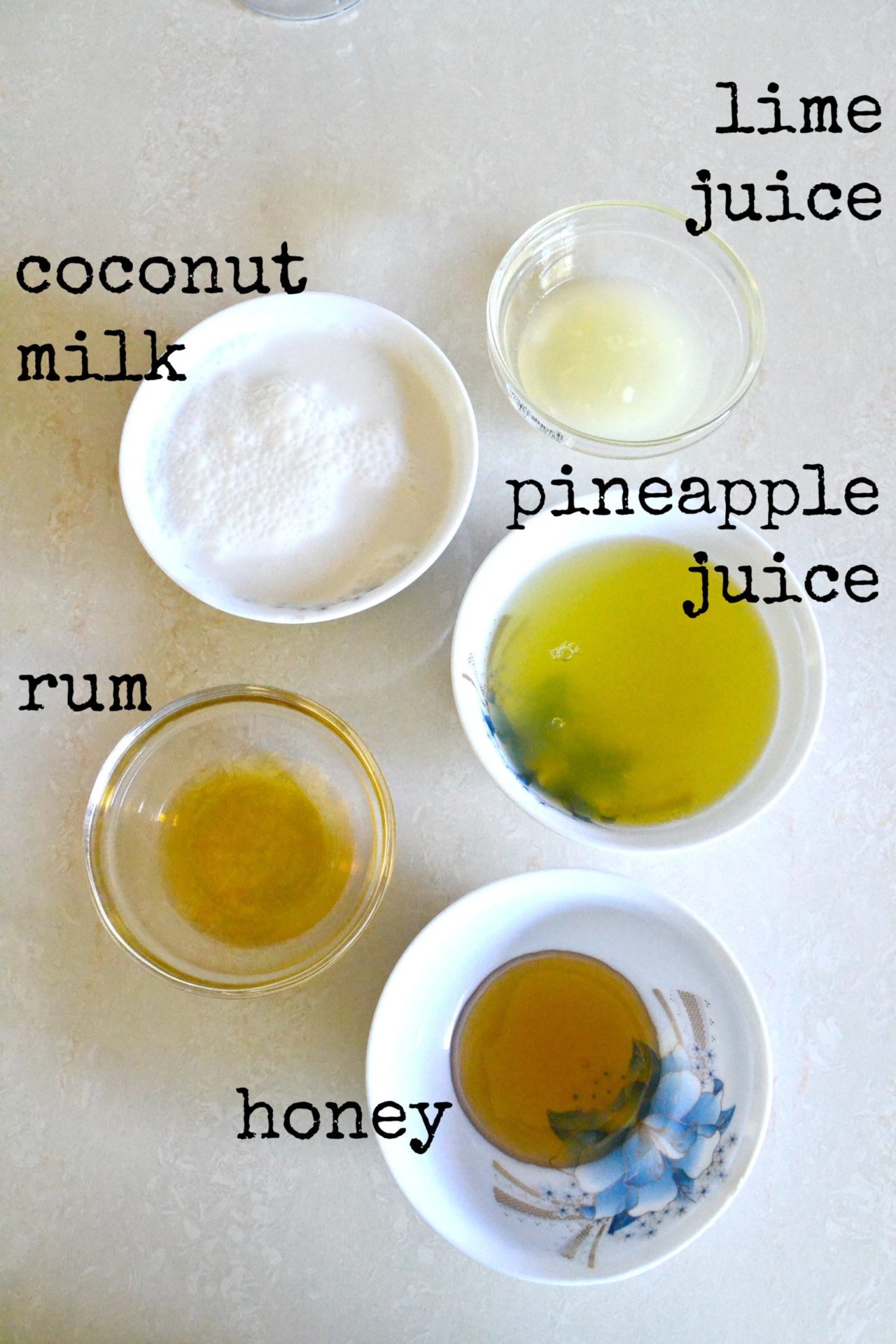 200ml of coconut milk
200ml of pineapple juice
2 tablespoons of honey
1 large lime, juiced
3 tablespoons of rum
For the rim
2 tablespoons of sugar
1 teaspoon of cinnamon
1/4 teaspoon of clove
Method
This is a really simple recipe and one that is equally as easy to put together. The main ingredients & flavor notes of a pina colada are pineapple and coconut. You will begin by mixing the pineapple juice and the coconut milk together. I prefer to have equal parts coconut milk and pineapple juice, however you can adjust them according to the intensity of either ingredient you prefer to taste more of. Once in, give them a mix.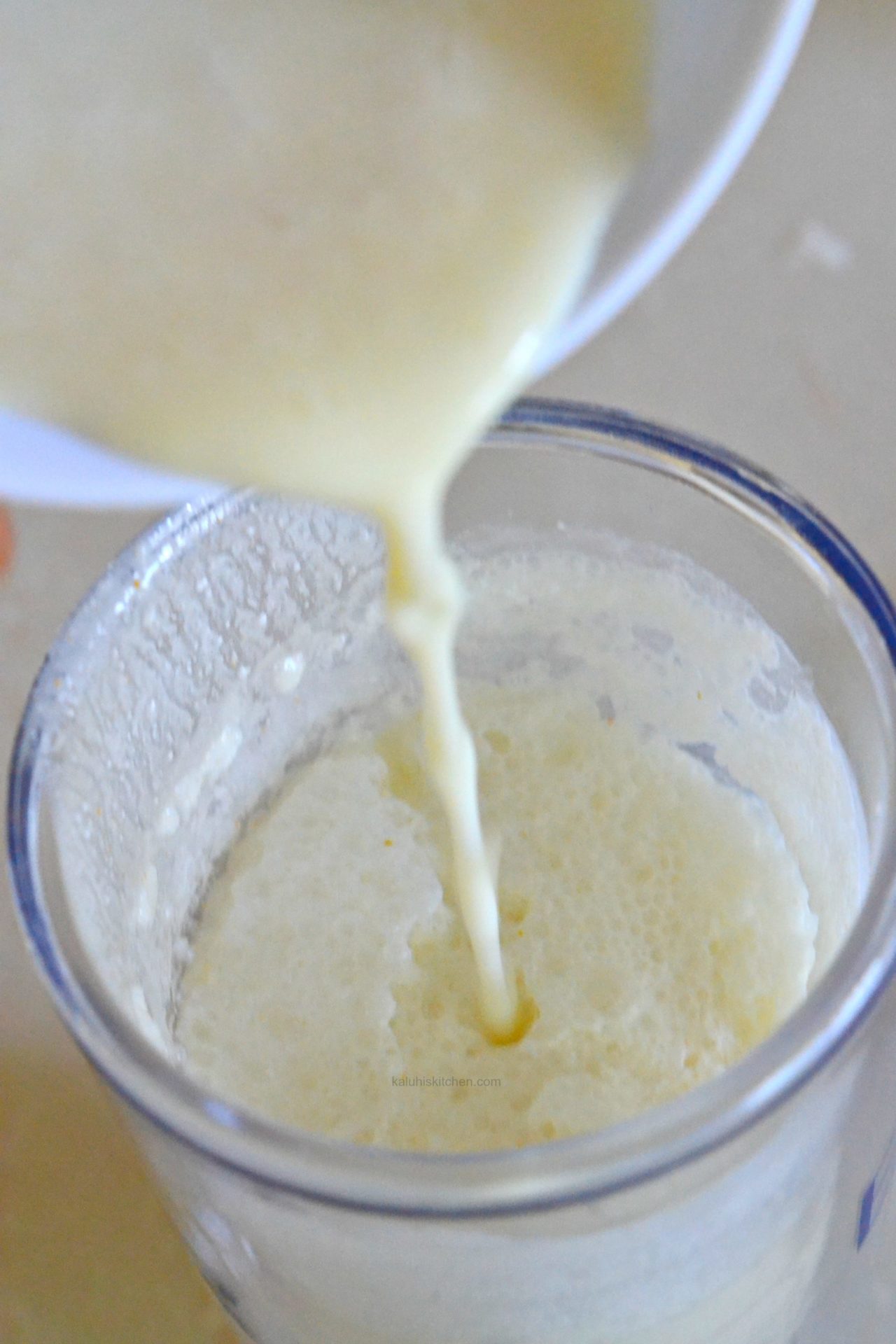 Next, we add in some honey for abit of sweetness and the honey flavor will also compliment the tropical flavor of coconut and pineapple. You can add as much or as little as you prefer so taste as you go along. Add in the lime juice and the rum, then give it a mix.
Give it all a good mix, especially to have the honey mix and dissolve as the video shows from 3.22- 3.25. Once dissolved, the prep is done.  Give it one final taste test and if anything needs adjusting, do so at this stage.
Rum is the best alchoholic beverage for this but in place of rum and according to the flavor notes in the cocktail, whiskey would work really well too.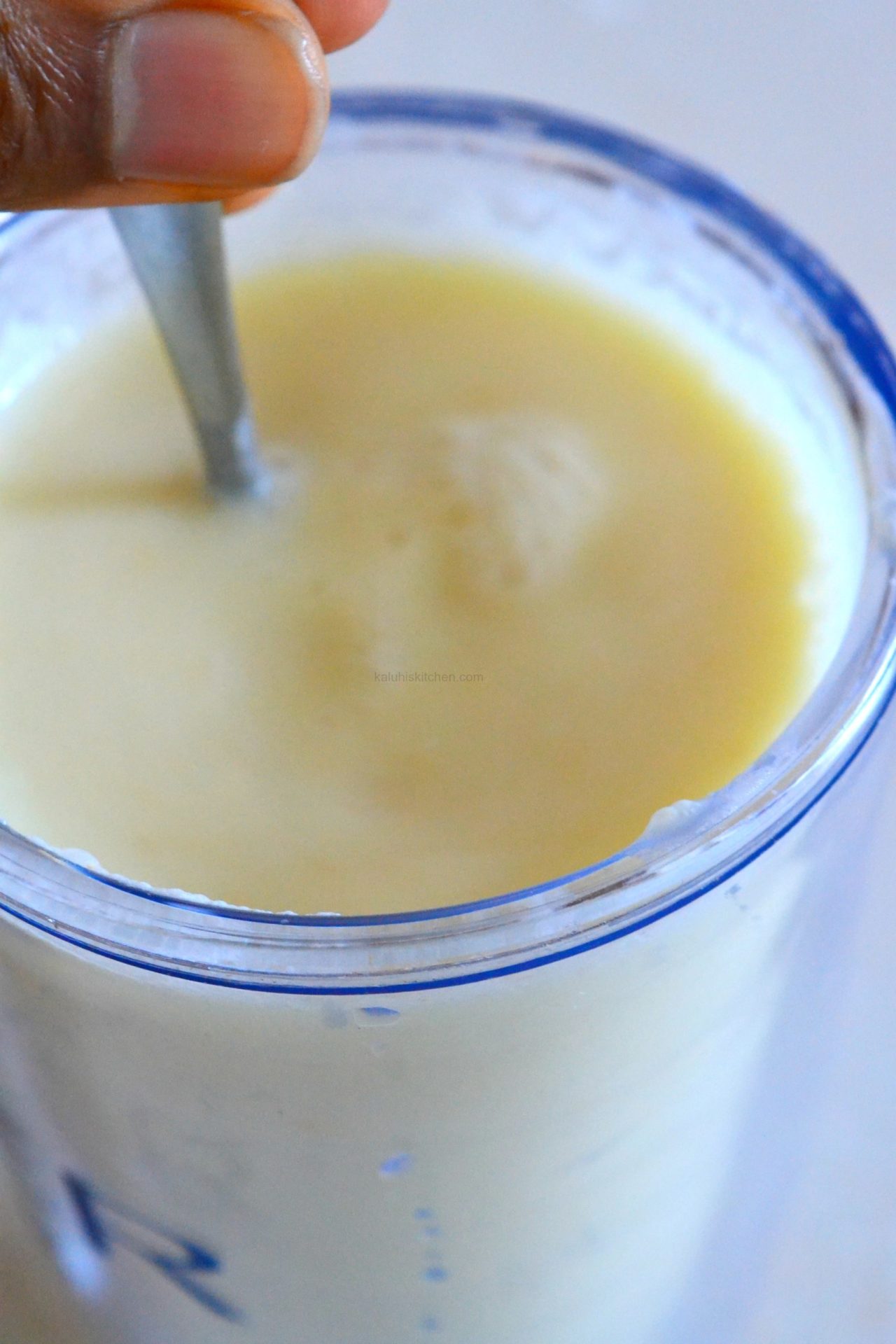 I initially wanted to serve this straight after this but I thought to take things up a notch in typical #KK fashion! To rim my glass, I went with a tiny bit of sugar, clove and some cinnamon too and some honey which would allow the cinnamon sugar to stick onto the glass. The cinnamon and the clove will light up the flavors of the cocktail and also compliment them to perfection. So to make the cinnamon sugar- as the video shows from 4.13 – 4.20, simply mix the cinnamon, clove and sugar until combined.
Dip the rim of the glass into the honey, then dip that into the cinnamon sugar (see 4.51 – 4.57). It will look like this once rimmed.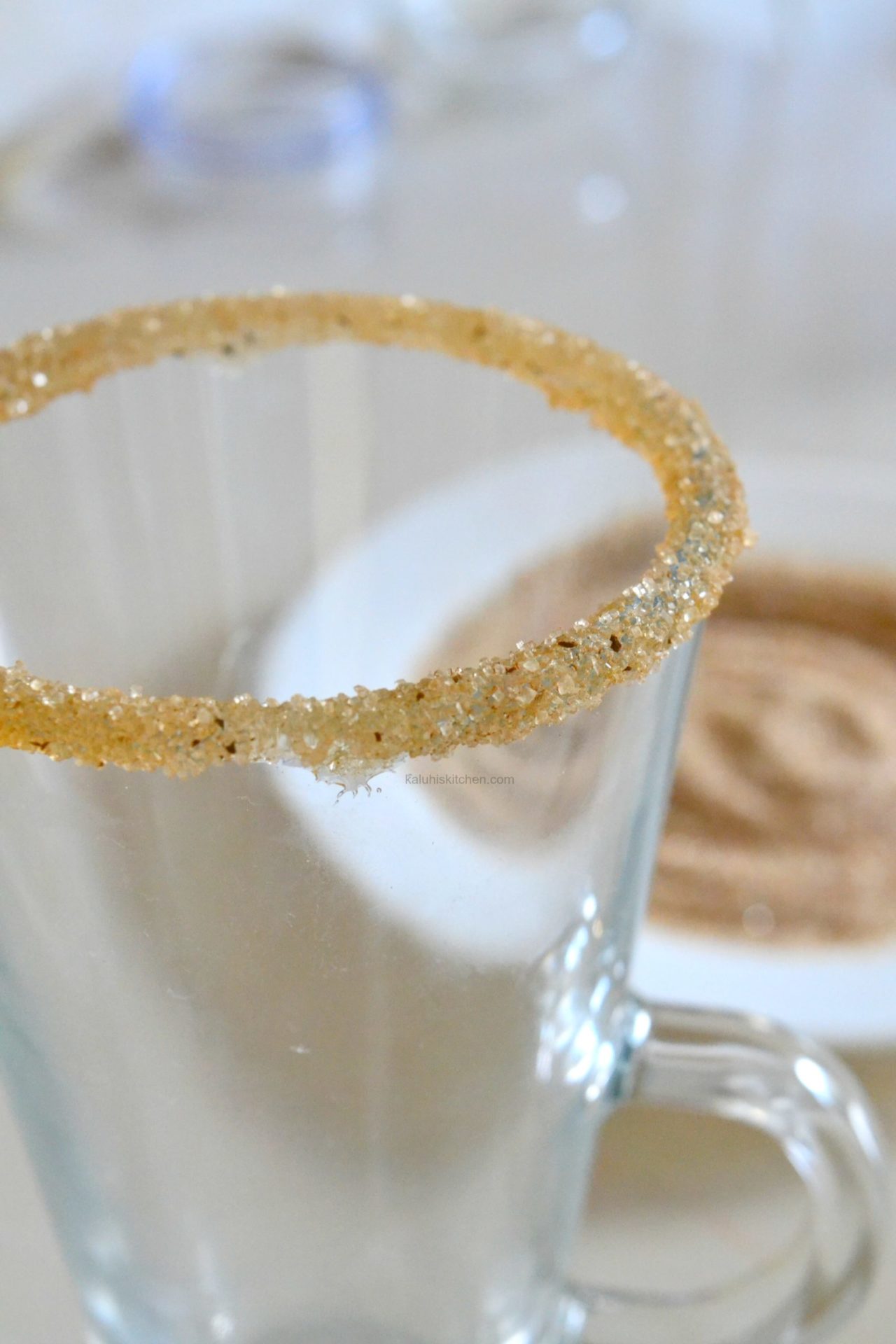 Pour the cocktail into the rimmed glass and then garnish with some fresh limes.
Seeing as hot as it is this month, you need not serve this cocktail immediately. You can prep it a few hours earlier and let it chill in the fridge. A few minutes before serving, rim the glasses, give the chilled boozy pina colada a mix and then serve. However, whether you choose to serve it cold or at room temp, the flavors will eternally be perfect.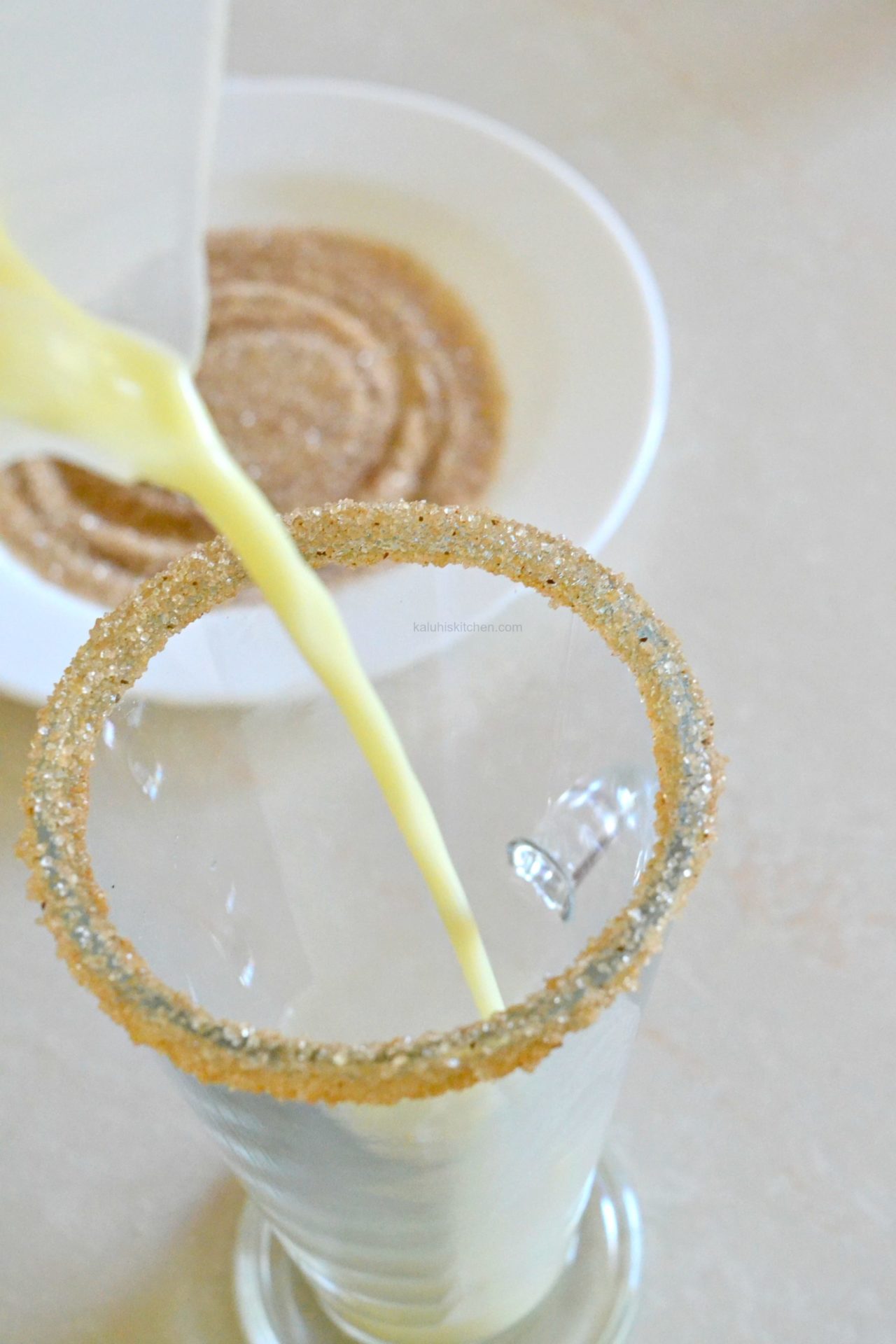 How divinely perfect does this look?!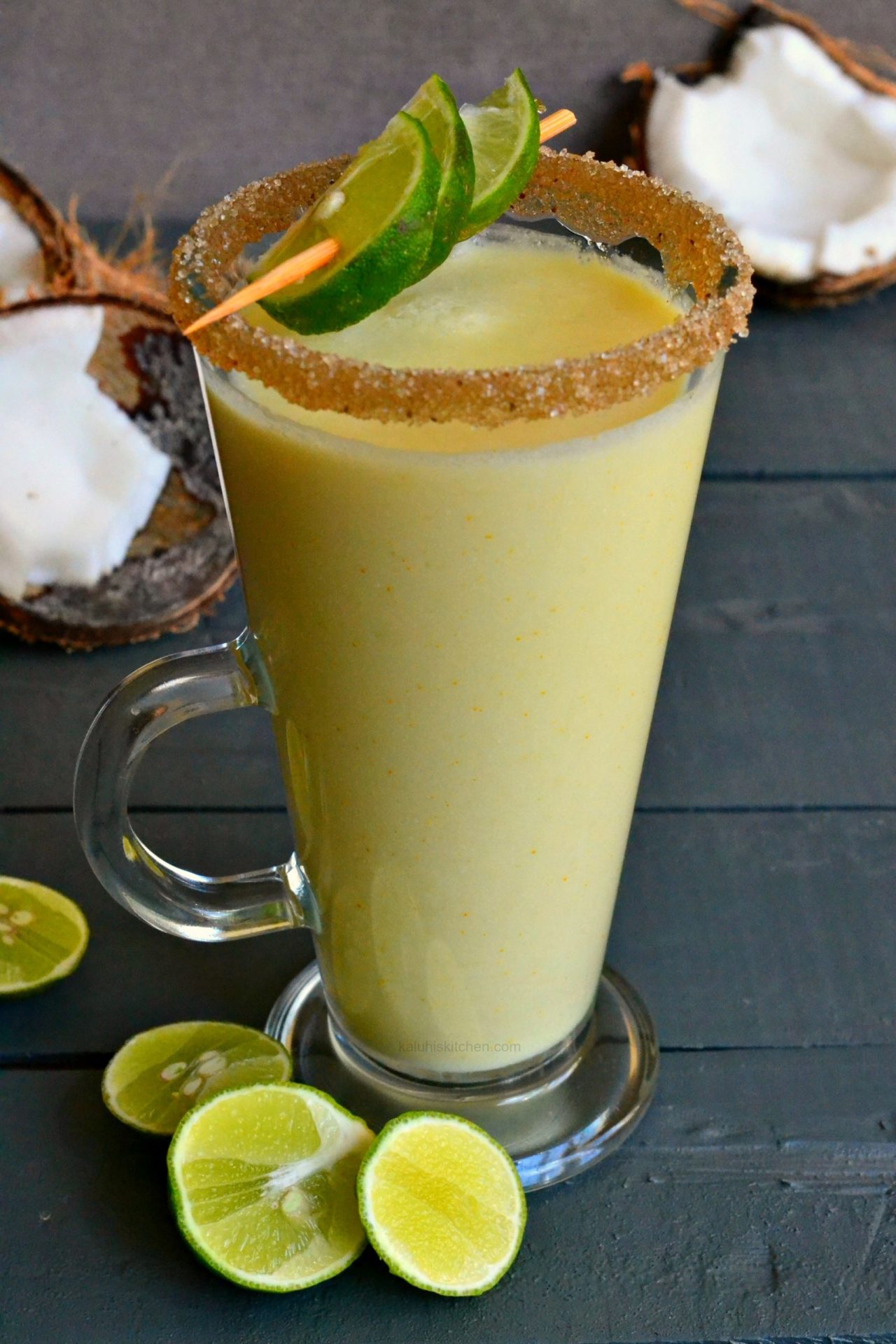 I fell in love with how well the pineapple and the coconut flavors married. I enjoyed how the citrus flavor of the lime cut through the richness of the coconut. I loved how seamlessly the warmth of the cinnamon and the clove complimented the overall tropical flavor of the cocktail notes. Perfect boozy drink to enjoy the perfect sunny days we are blessed with!
This is my favorite cocktail to date!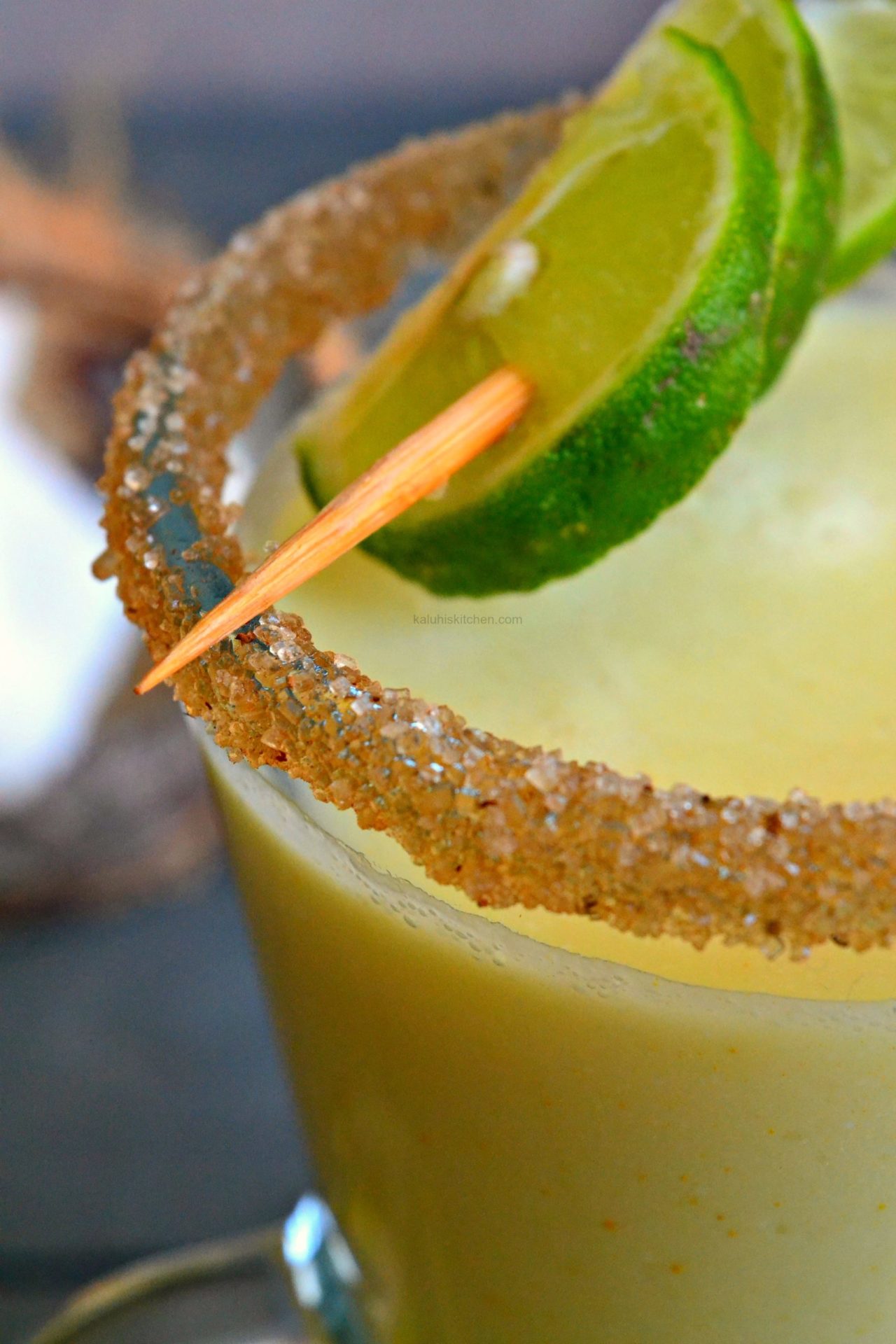 I do hope you give this a try! And  once you do, snap a pic and tag me on any social media platform. I would love to show you off! Spare a few minutes to watch the complimentary YouTube video and subscribe if you are yet to.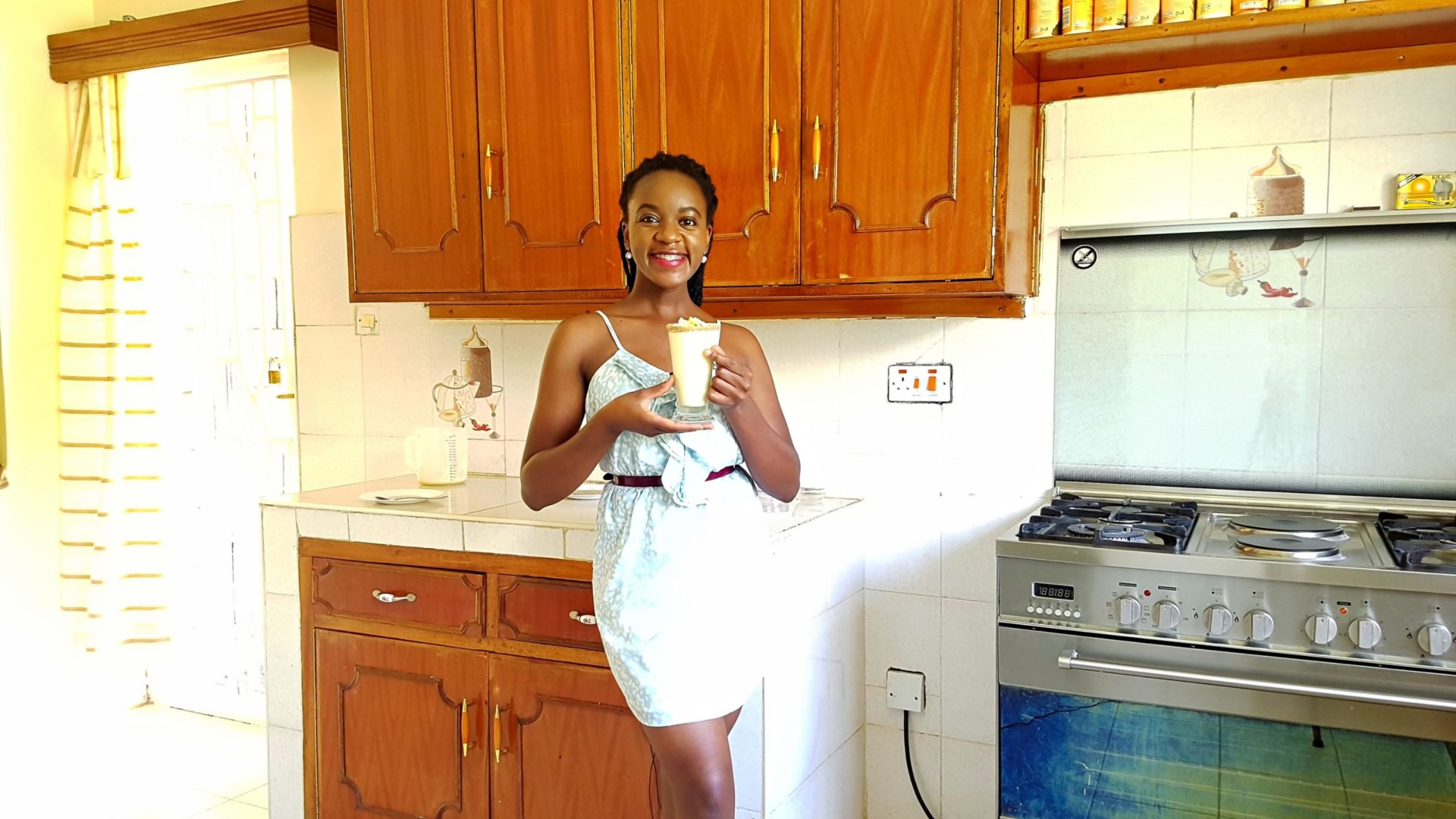 xx
---
Get your downloadable recipe here :))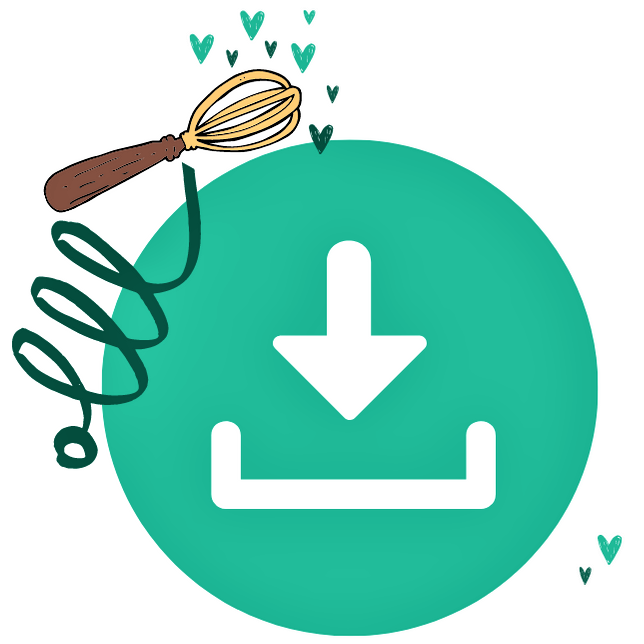 ---
All content and images are copyright protected by



Do not copy in part or whole without giving due credit.
---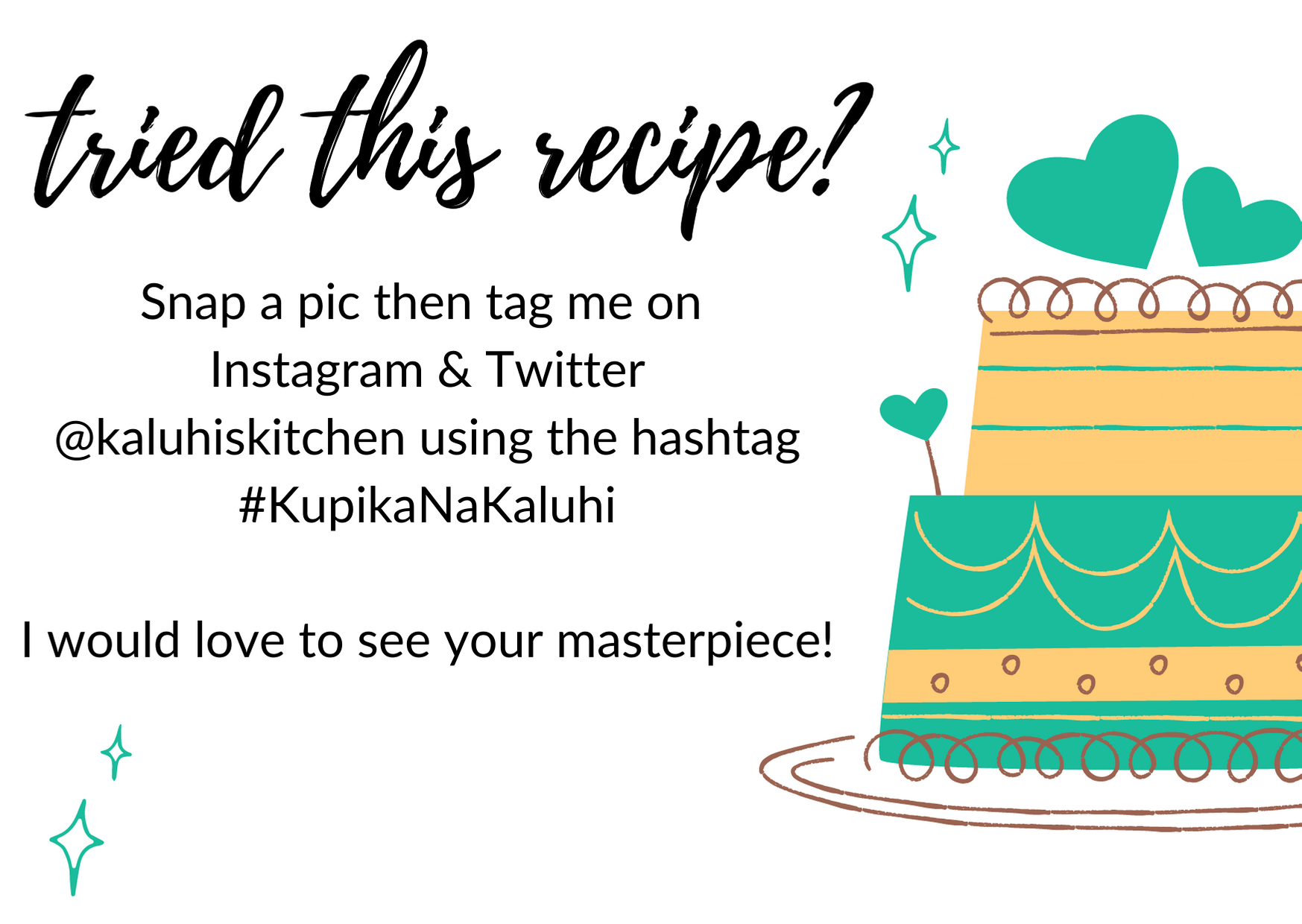 ---