I have always found zebras so gentle and majestic! I don't quite know what it is about them, but I have always really loved them. I enjoy spotting their herds between Naivasha and Salgaa when driving out to Maragoli. When we were kiddies, mom would always called to us in the back seat to look out and see the Zebras grazing, or the flamingoes in Lake Naivasha or the deer that are usually amongst the Zebras too. My sisters and I were always so fascinated, and now even much older we still get just as fascinated but it is sprinkled with a lot more appreciation too that we live in the most beautiful country in the world where a simple drive out of the city has you savor nature in such mighty glory. When I drive out of the city, I make sure to stop & take pictures whenever I see an animal I normally wouldn't in Nairobi, and just take in it's beauty and the beauty all around it.
I love Zebra Cake too. I love it's stripes. I love how simple it is to make. I love how perfect it is to have – especially with some tea – during stormy May! I added my own twist to this and I am totally looking forward to see you guys enjoying this!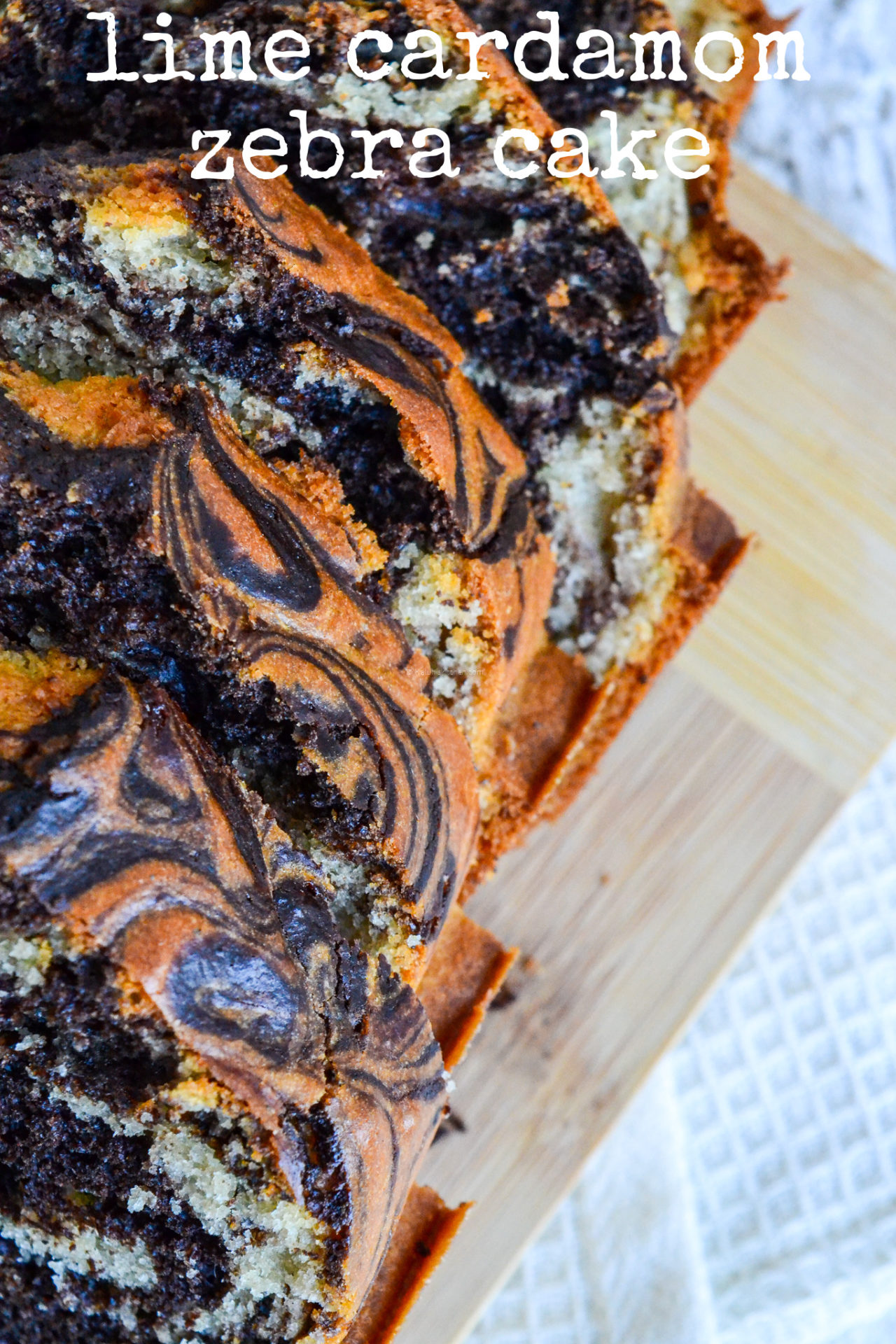 This is a simple recipe, but because it is baking- please follow the instruction to the letter if you want to achieve the same result. Wakenya especially (wacha niwaongeleshe in lugha different ndio tusiaibike nje) mfollow instructions. Najua mnapenda kujaribu vitu zenu, na kuongeza na kutoa kile mnajiskia, alafu mnakua sad vitu zikitokea vibaya. Follow the instuctions ndio itokee exact, my love.
PREP TIME: 10 min    BAKE TIME: 45        SERVES: 6
Zebra Cake Ingredients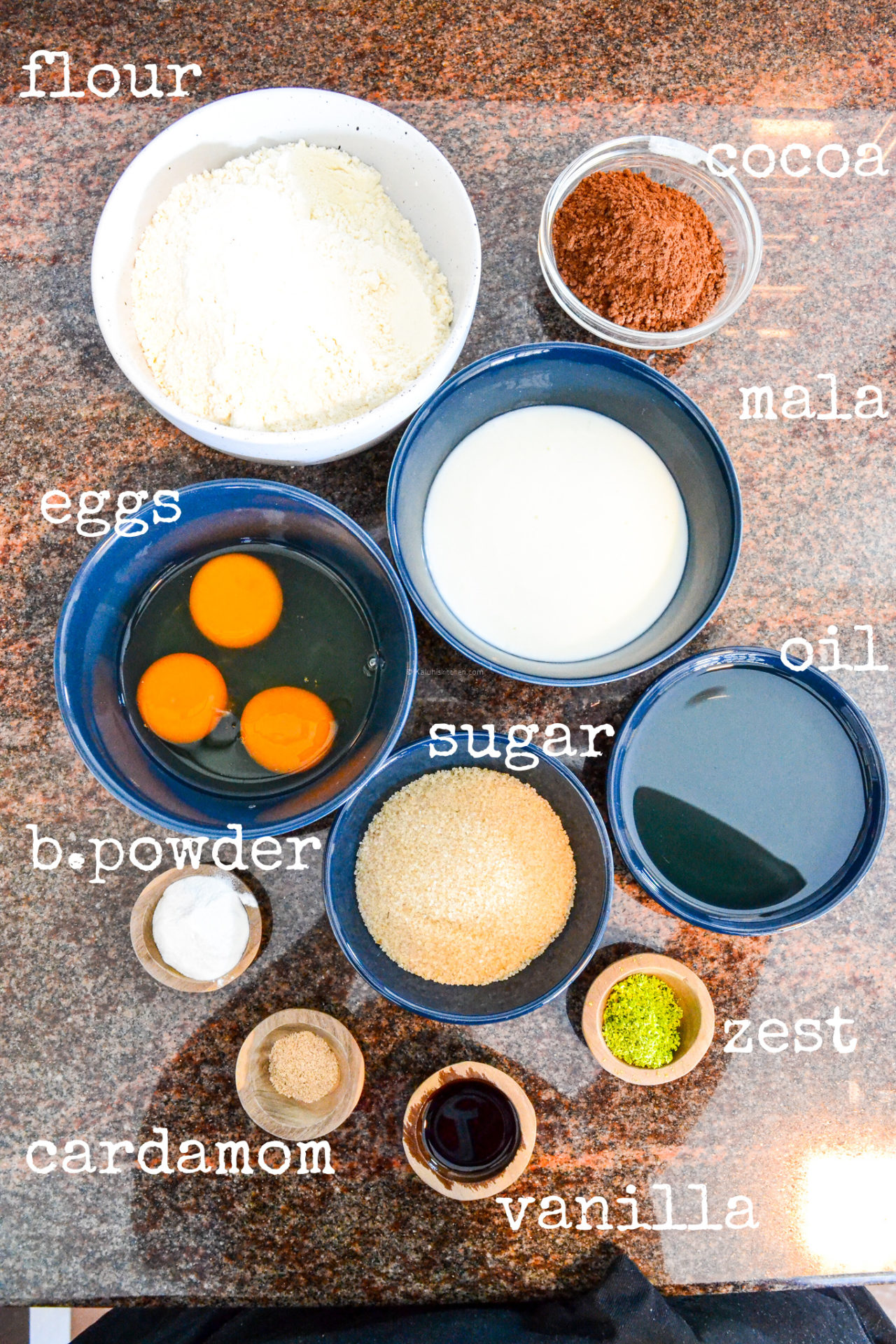 1 ½ cups of all-purpose flour
1 ½ teaspoon of baking powder
½ teaspoon of cardamom
1 teaspoon of lime zest
1 tablespoon of vanilla
½ cup of mala (room temp)
½ cup of oil
3 eggs
6 tablespoons of sugar
1 ½ tablespoons of sweetened cocoa
Method
Grab one bowl and combine the dry ingredients: flour, lime, cardamom and baking powder.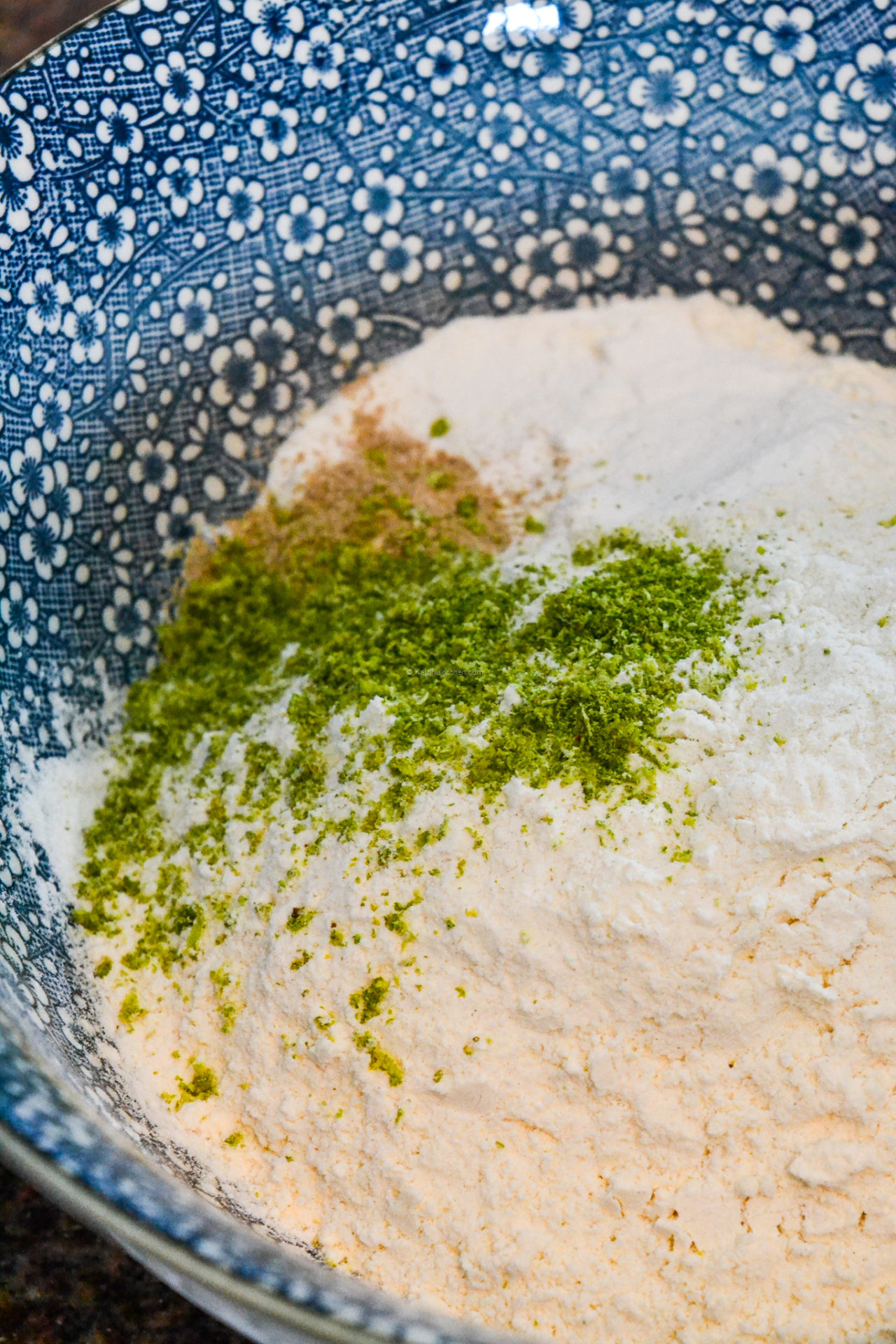 You can use the zest of any other citrus fruit (tangerine, grapefruit, orange, lemons). Remember by zest, I am referring to the grated rind of a citrus fruit so it very much is something that is within your reach.
Grab another bowl and mix the wet: vanilla, mala, oil and eggs and beat until combined and pale yellow and bubbly as well.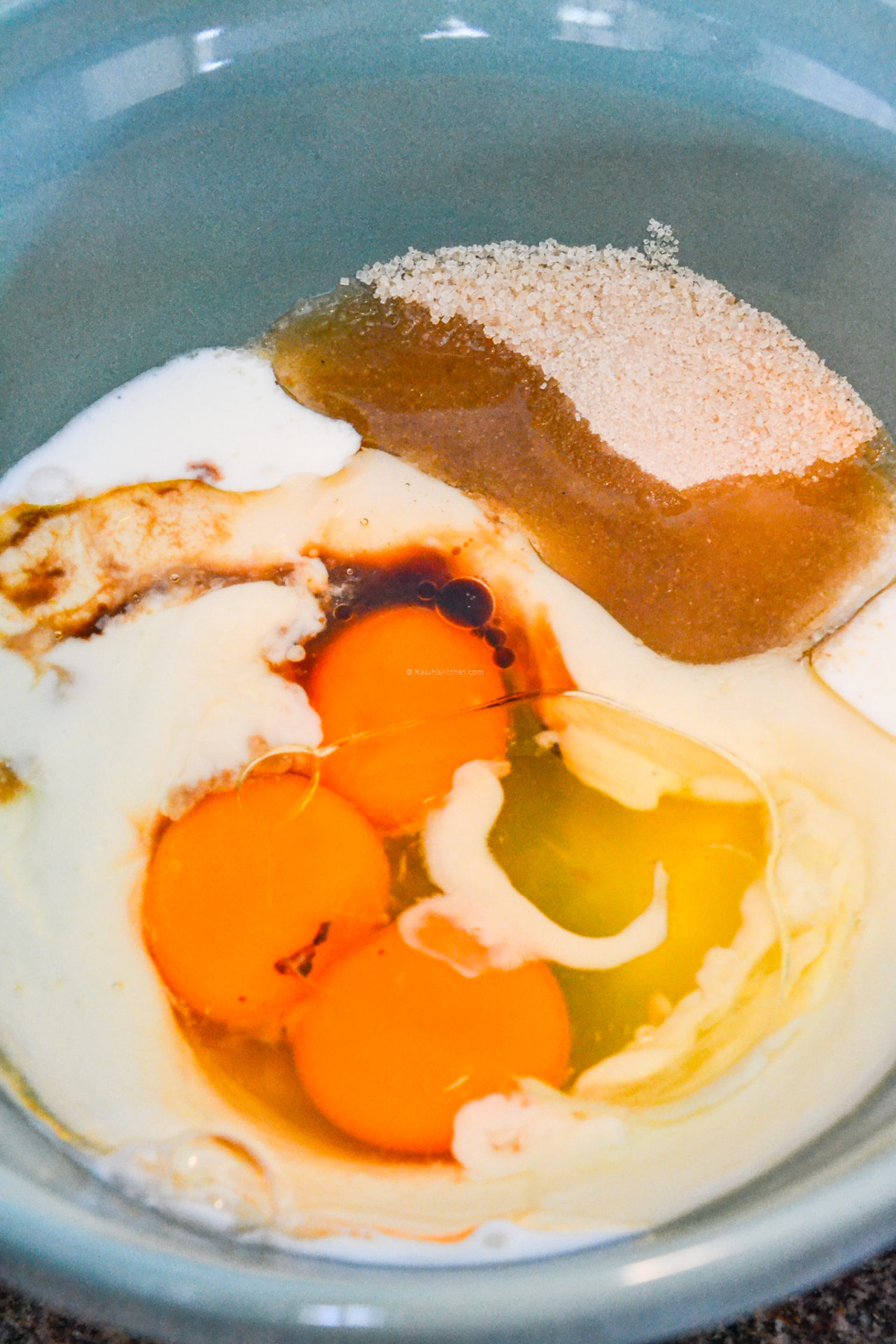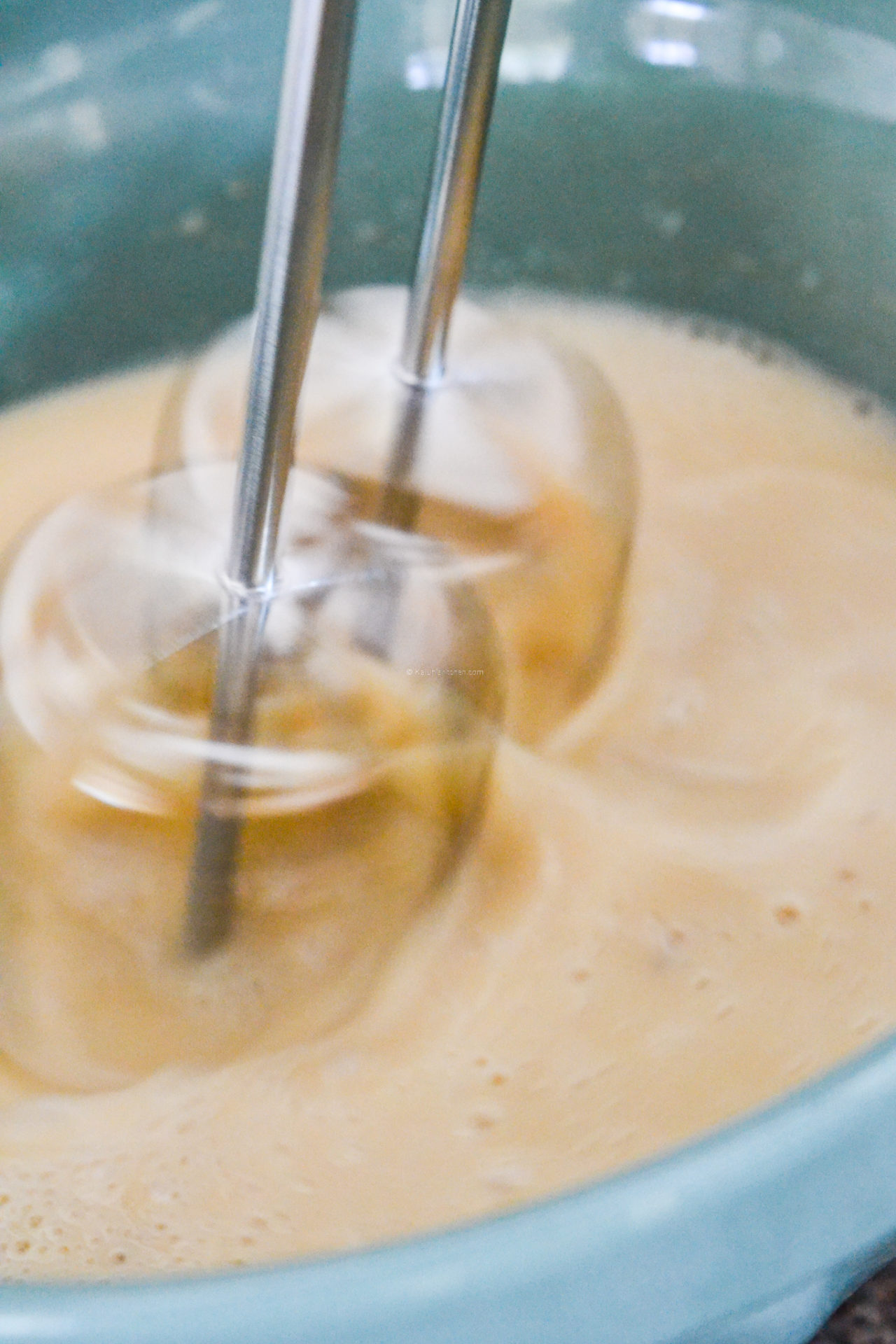 Mala is fermented milk. In place of mala you can use buttermilk/amasi/kefir. The higher fat content makes this an ideal dairy for this recipe as it will aid in giving your cake a nice full, moist crumb.
Pour the wet into the dry and mix until combined.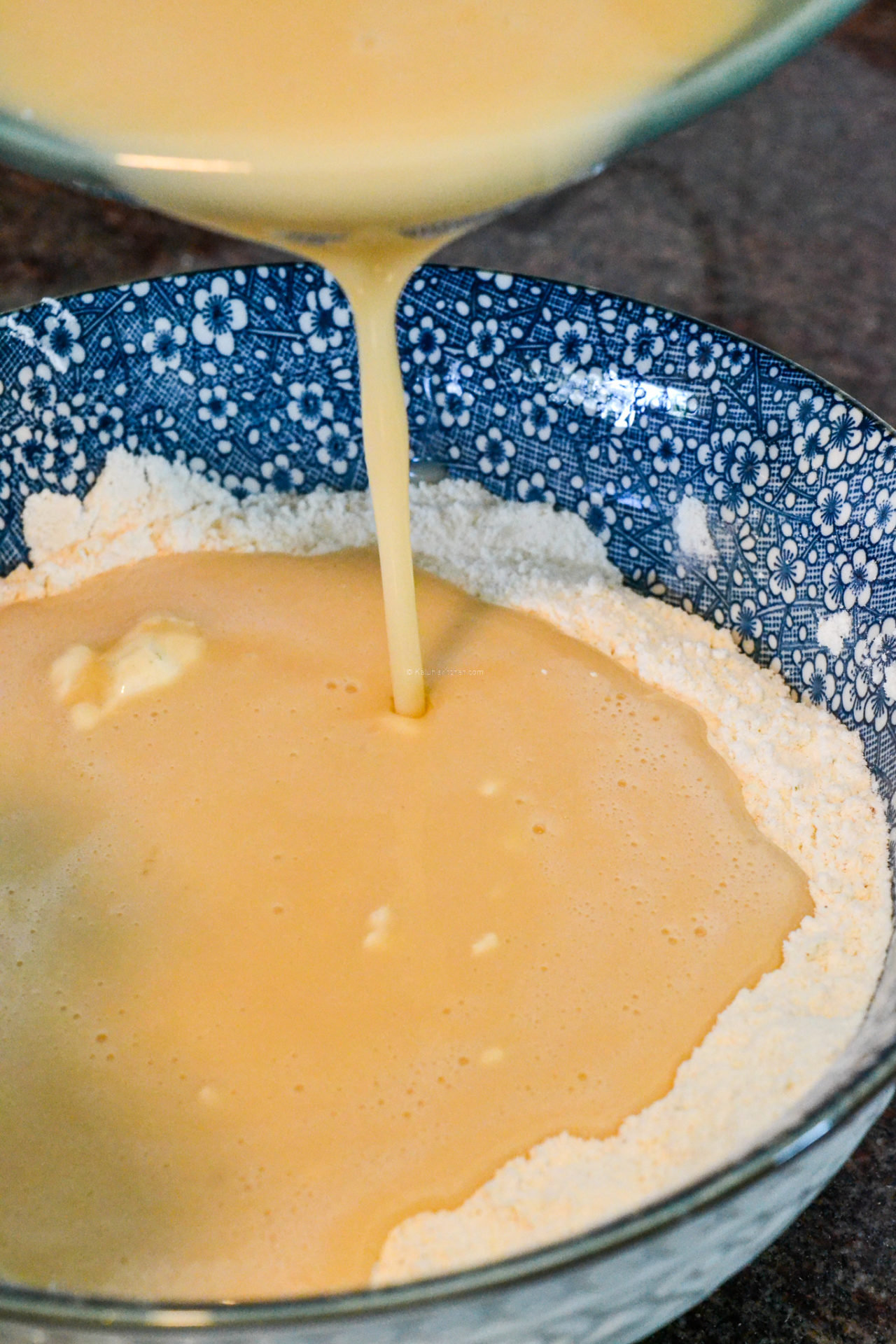 It will be nice and silky and you can see the consistency form the video complimentary to this blogpost at 4.44.
Now for the next step, we need to introduce a bit of cocoa to a portion of the batter. This is the portion that will add in the darker stripes in the zebra cake.
Pour 1/3 of the batter into a separate bowl and add in the cocoa and mix.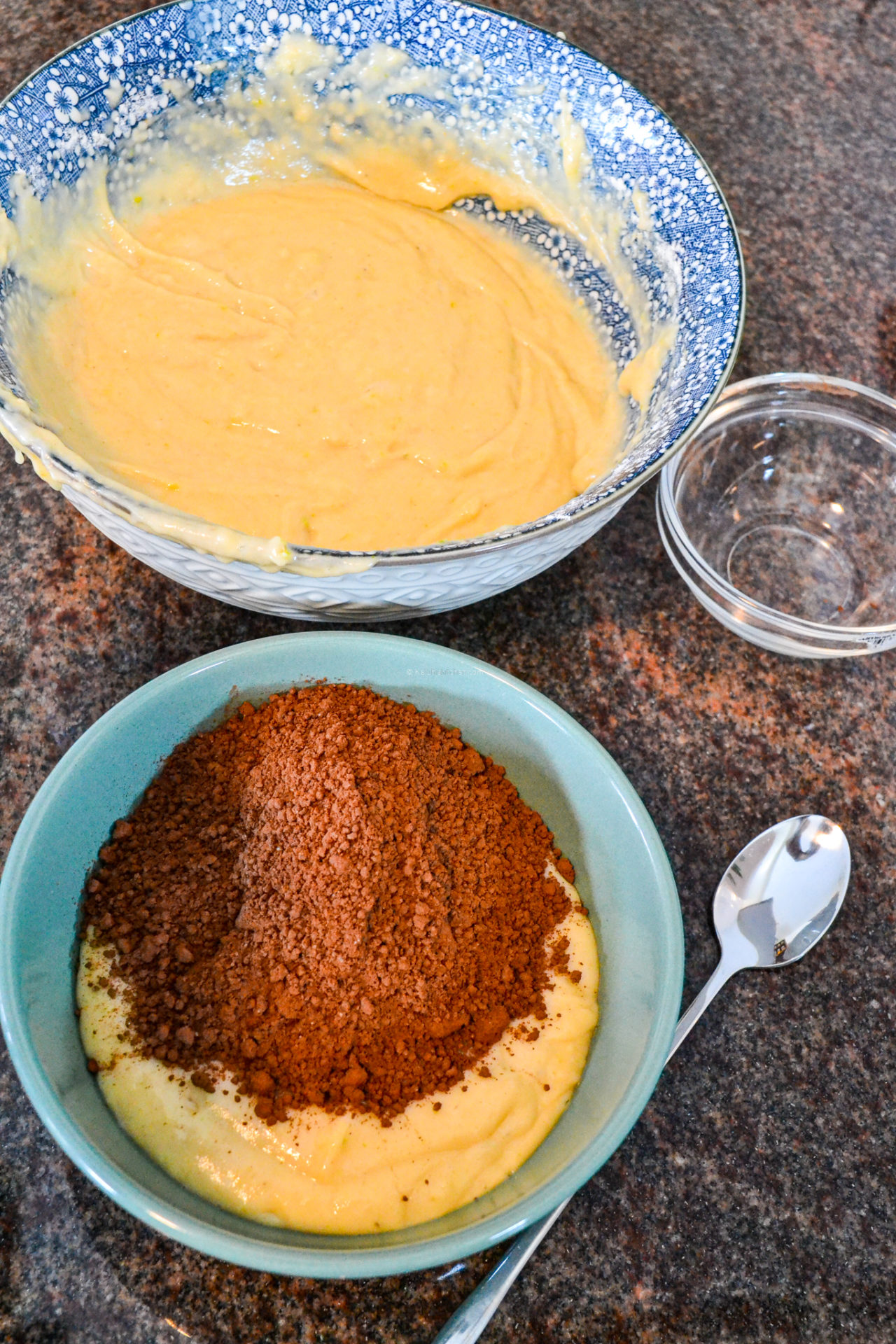 It will be abit thicker, but let this not worry you.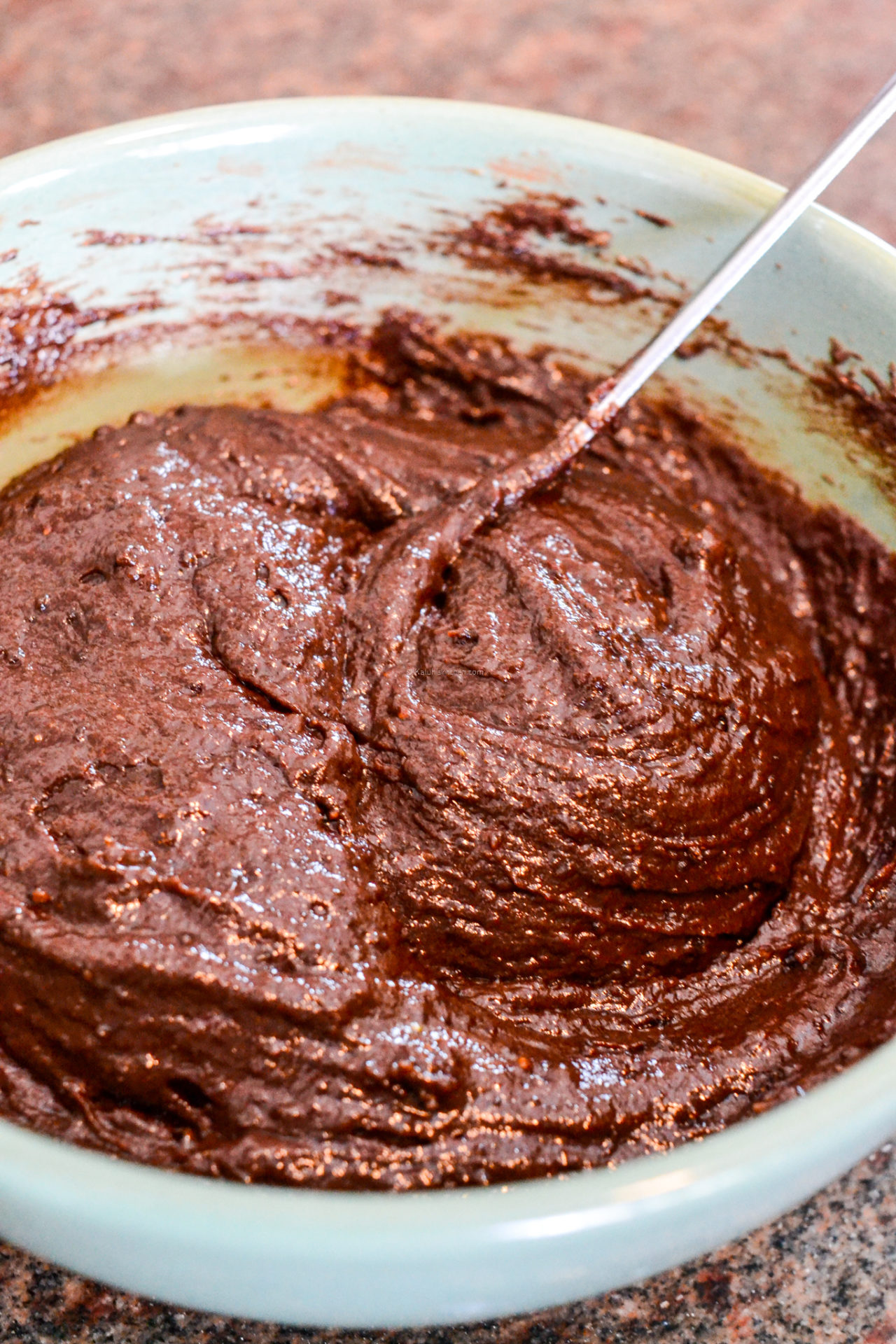 In a greased and dusted bread pan, pour in the batters alternatingly and once both batters are in the pan, pass a skewer to create waves in the cake. You can see this exact process form the video at 6.57 to 7.09.
The dimensions of my bread pan are 9×5. Remember, if you decide to use a pan of different dimensions, the time it takes to bake must be adjusted too and you will need to test the doneness through out. However if you use the exact pan dimensions as mine, you are good to go and you will bake yours in the exact same time and temp and I did.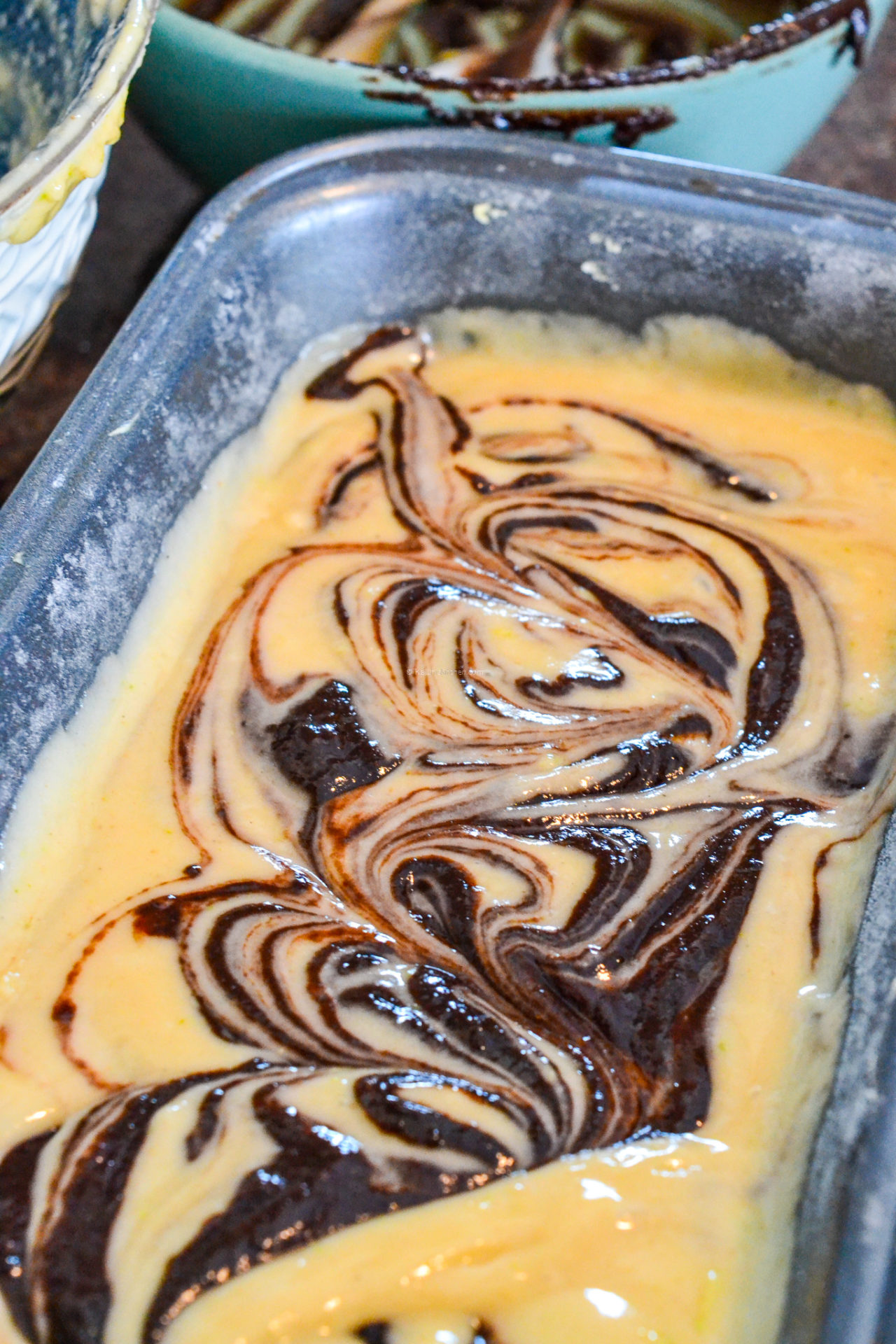 Proceed to bake the cake at 190c for 45 minutes. Test the doneness by passing a skewer through the baked cake. If it comes out clean, then the cake is done.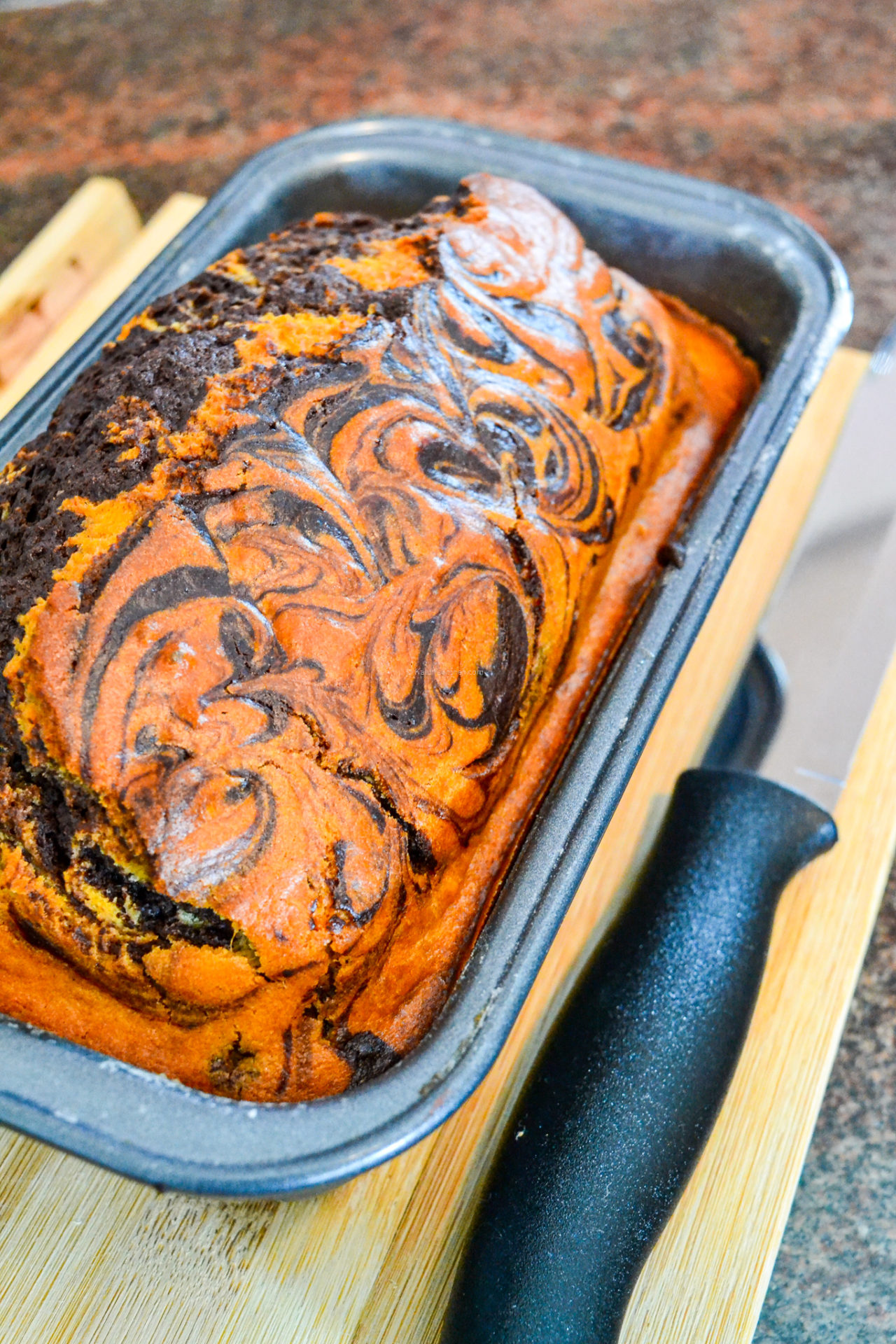 Once your zebra cake is done, slice and serve. How gorgeous does this look love?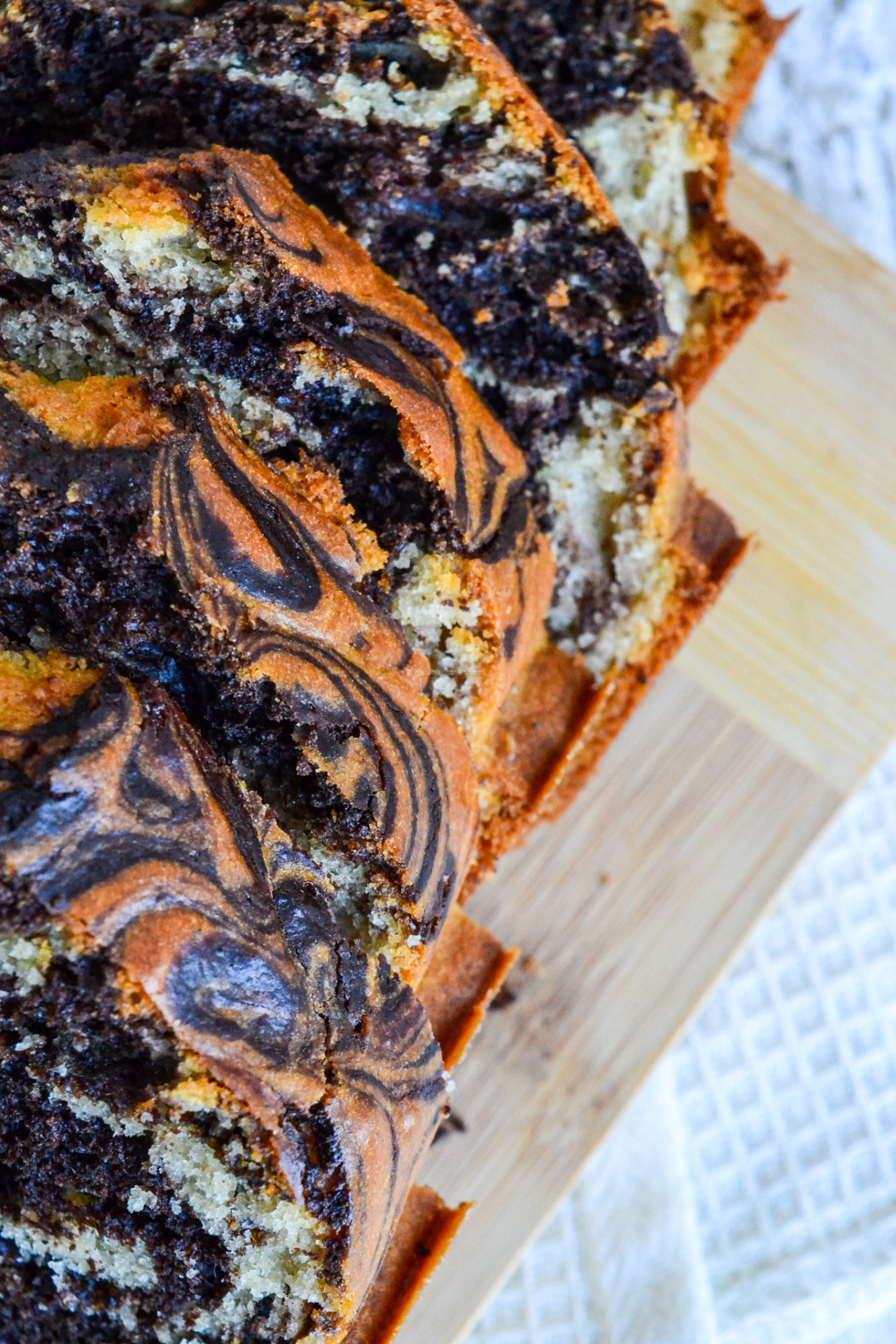 I love how simple this zebra cake was to make! I love that the flavor of the lime zest and the cardamom warmed this up and made for a delicious mouthful. This is perfect for breakfast, perfect for brunch, and perfect for chai ya saa kumi! I can't wait for you guys to try this out!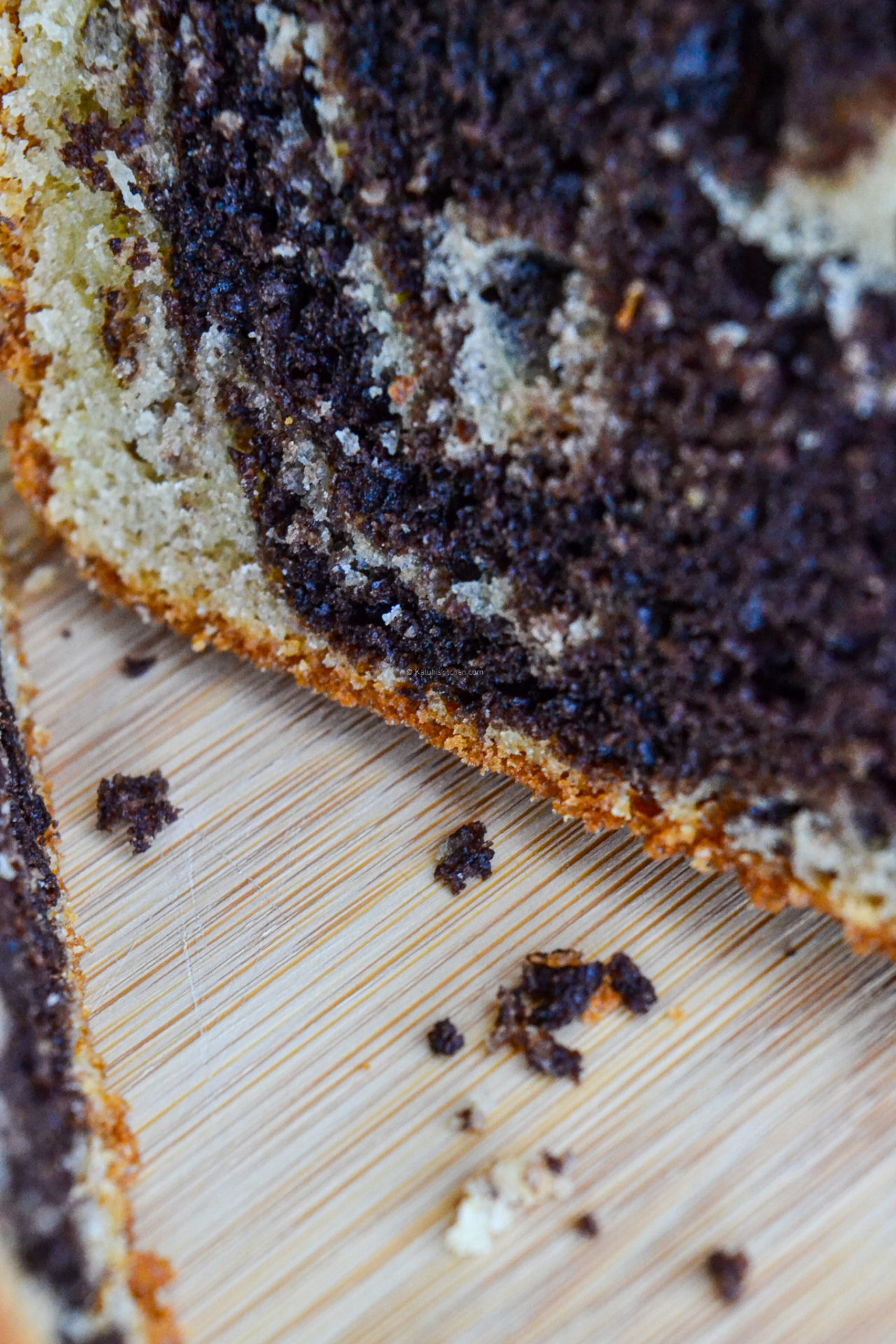 Look at the full crumb on this beauty!!!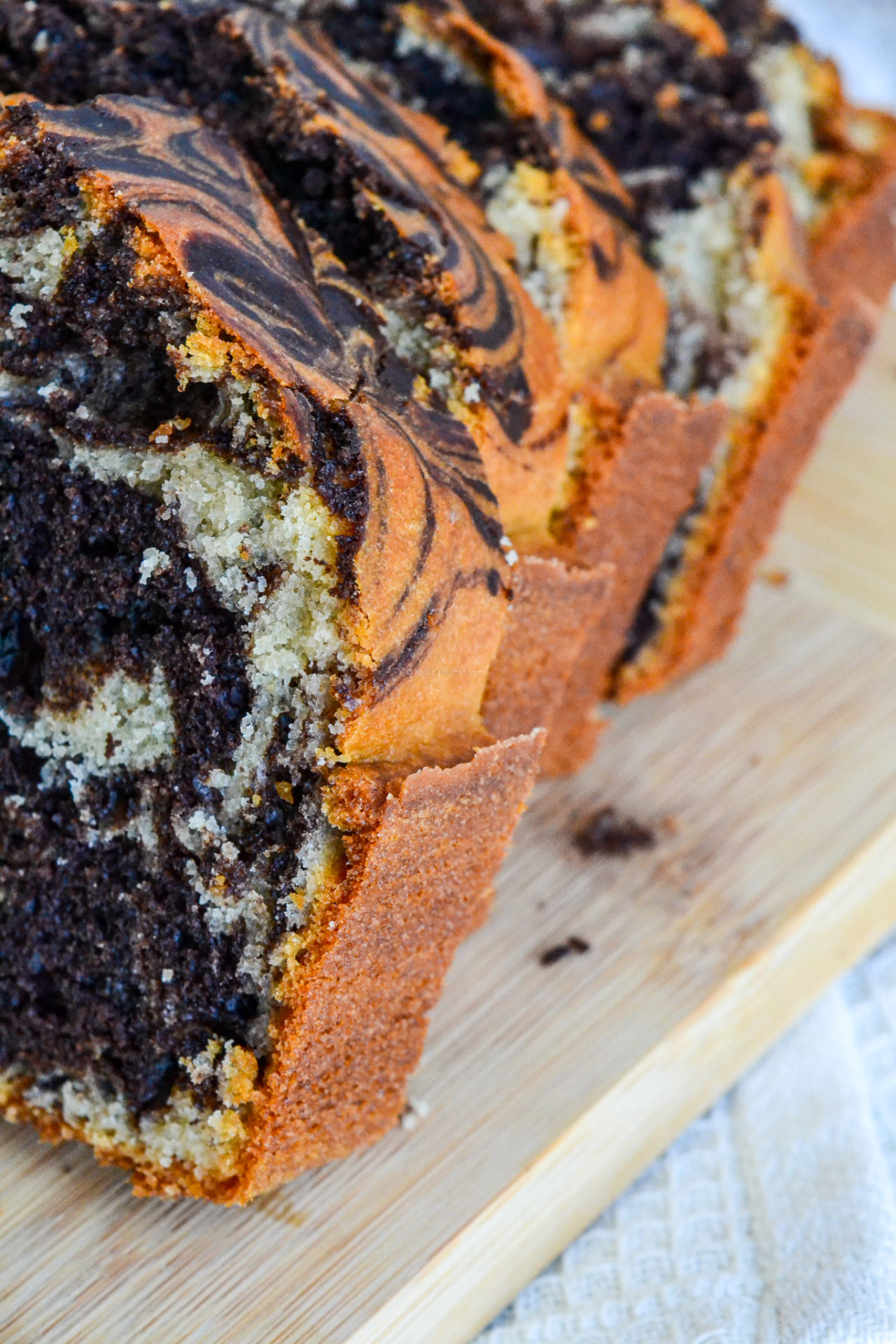 Thank you for passing by! I cannot see you guys make this beautiful Zebra Cake! Pass by my channel and watch the complimentary video too!
Love you all!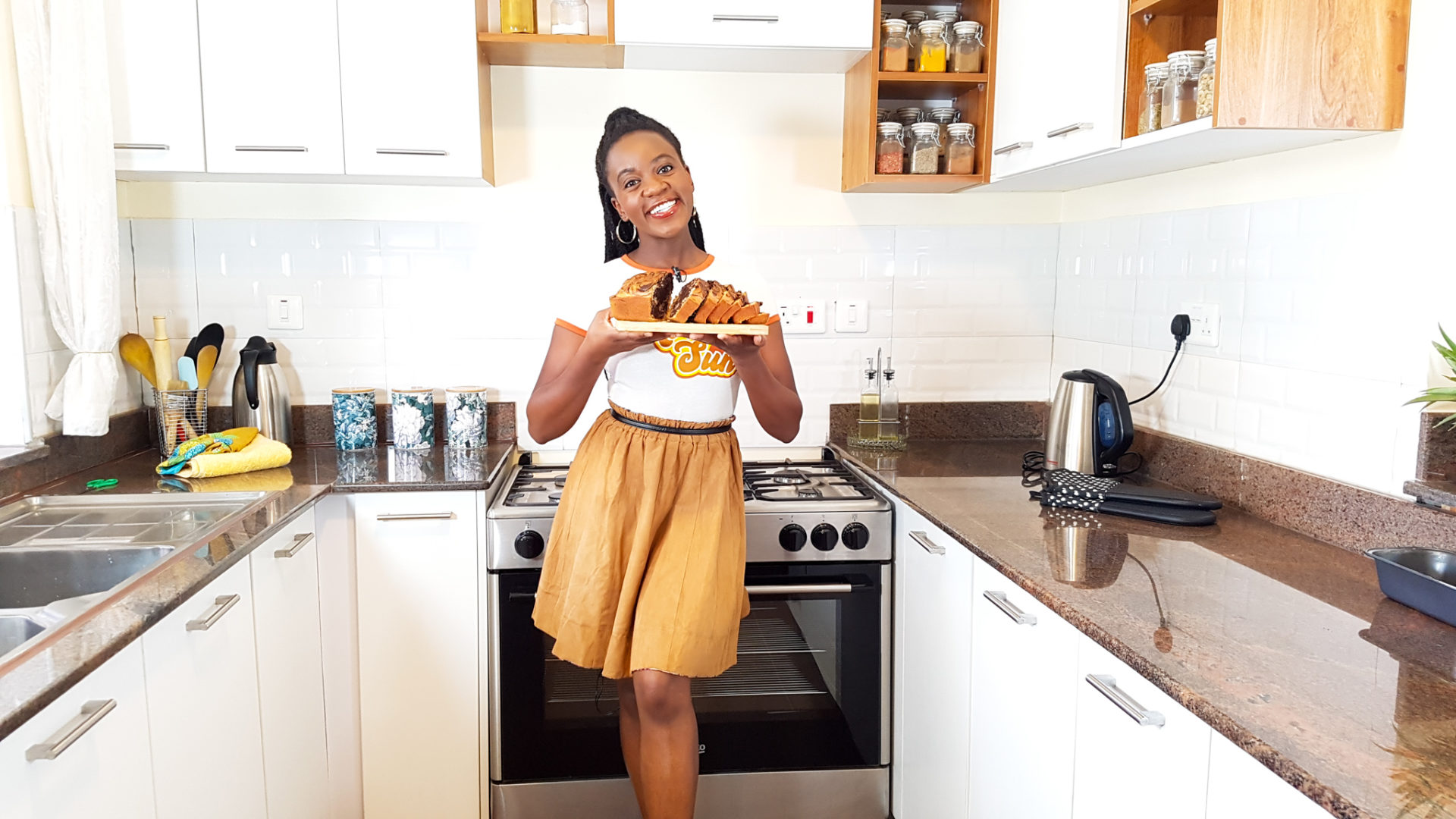 xx
---
Get your downloadable recipe here :))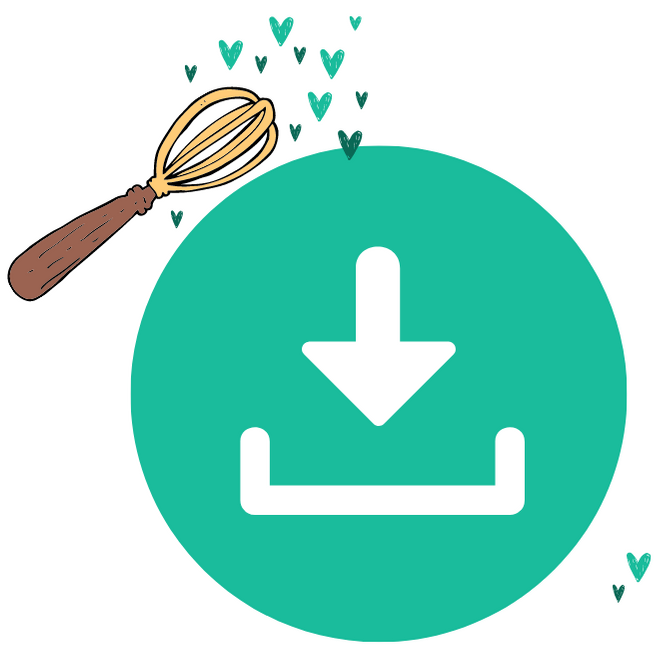 ---
All content and images are copyright protected by



Do not copy in part or whole without giving due credit.
---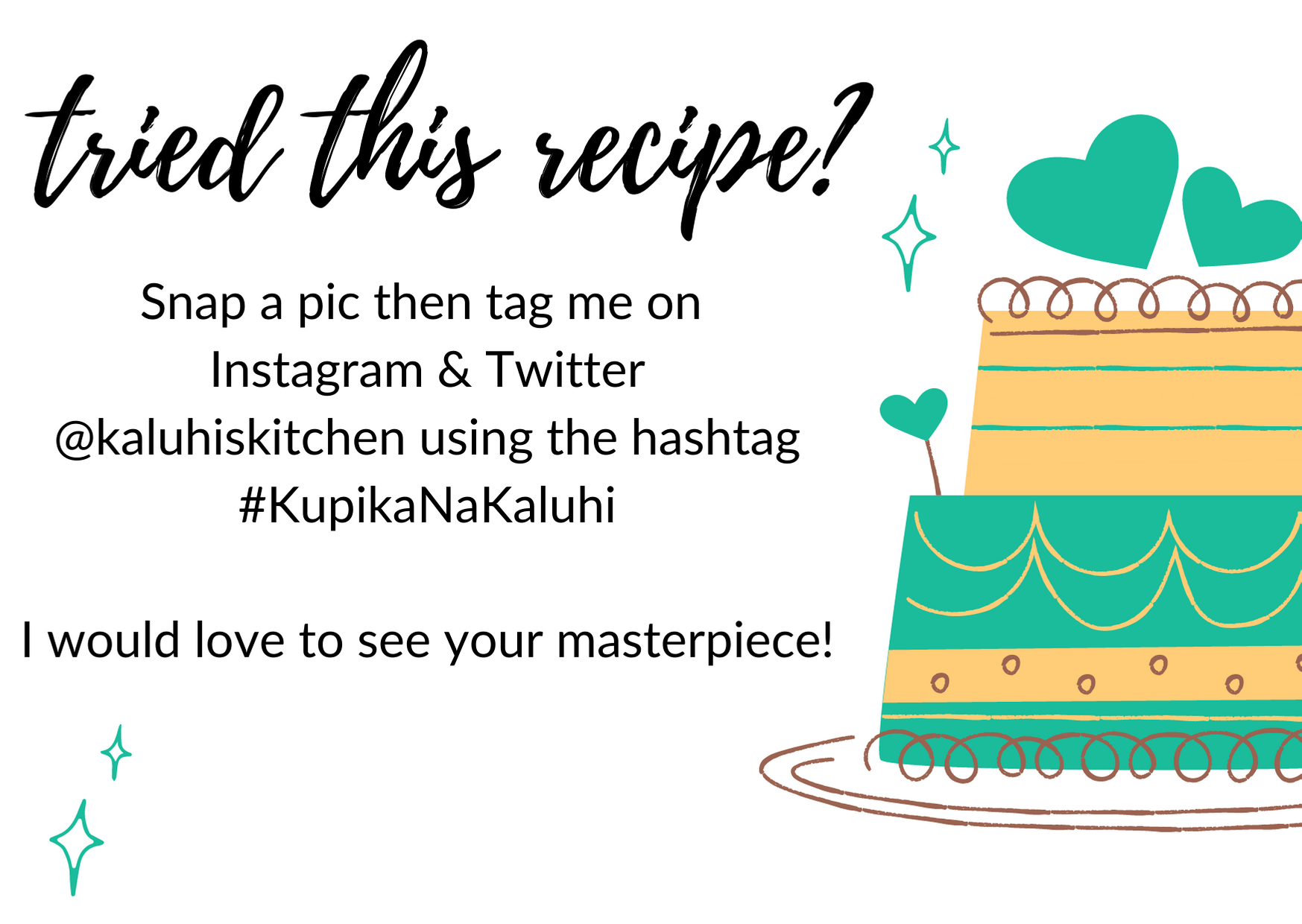 ---