White. A color that represents innocence and purity. Or at least that is what we have been conditioned to believe LOL. Perception. It has a strong influence on our entire outlook and even decisions. Why cant blue represent innocence and green represent purity? I have realized this past weekend how much we have been conditioned to think. And I am bit by bit breaking away from it and deciding whatever it is I want to represent for me.
When it comes to white food, it can easily be thought as bland. White may invoke feelings of single note flavors. Think Ugali kavu or plain rice.  But white food or snacks can just as easily delicious. As I always say, it is all about making the right combinations. This month, the Onja food bloggers challenge was 'white'. Let me not lie, it was a challenge indeed. I decided to break the mold and make something delicious, full of flavor and easy to make. Today I give you my nutty coconut white chocolate trufles.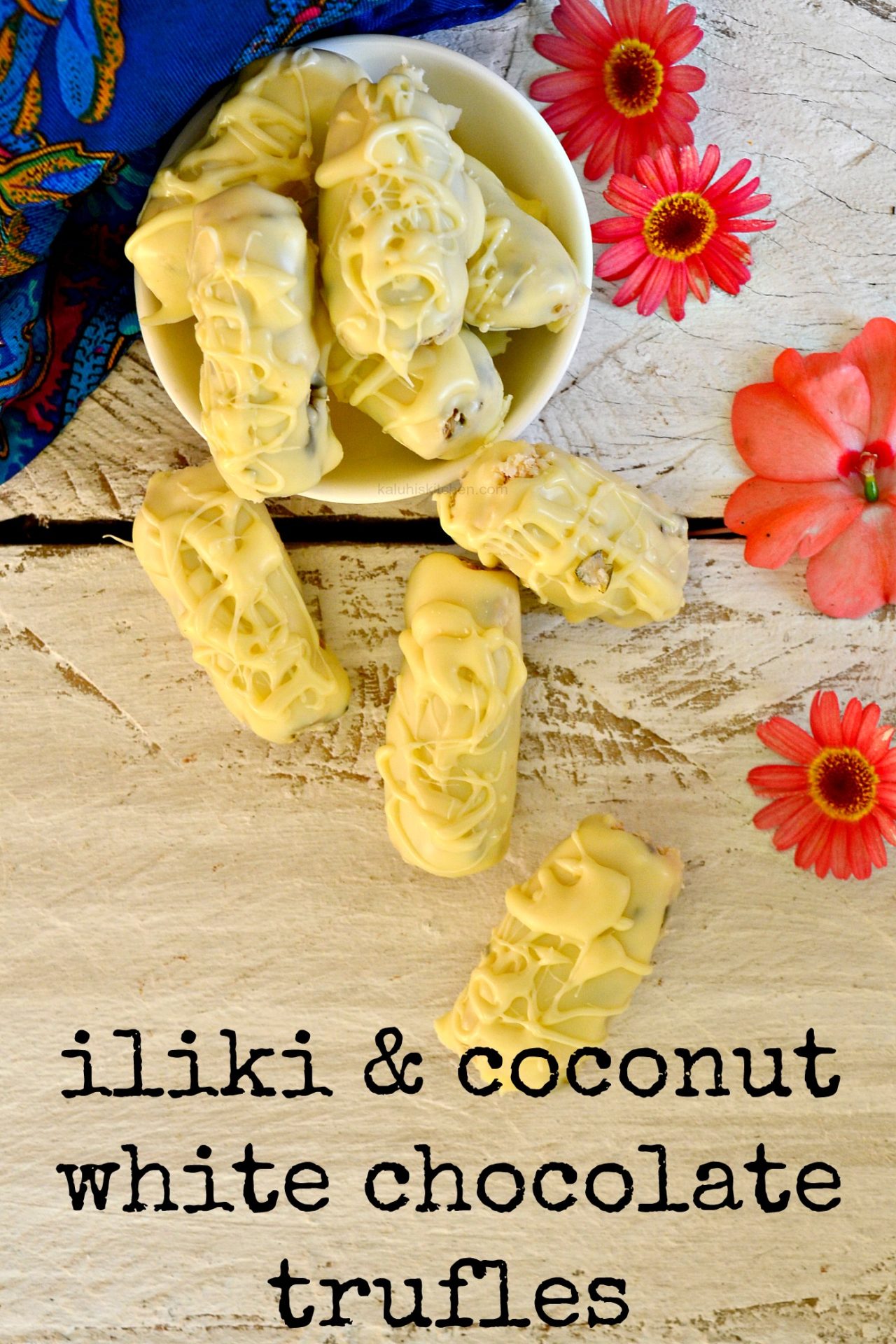 PREP TIME: 4 MINUTES           MAKE TIME:  15 MINUTES         MAKES: 10
Ingredients
White chocolate
3/4 cup of desiccated coconut
3/4 cup of pumpkin seeds
4 iliki (cardamom) seeds
4 tablespoons of honey
Milk chocolate for drizzling
desiccated coconut for garnish
Method
In a kinu, add your pumpkin seeds and slightly crush them. Add them to your bowl together with the desiccated coconut. If you cannot access pumpkin seeds, you can use sunflower seeds, groundnuts, pistachio nuts or even a combination of two or more for extra richness. Nuts add a very pleasant crunch to the trufles.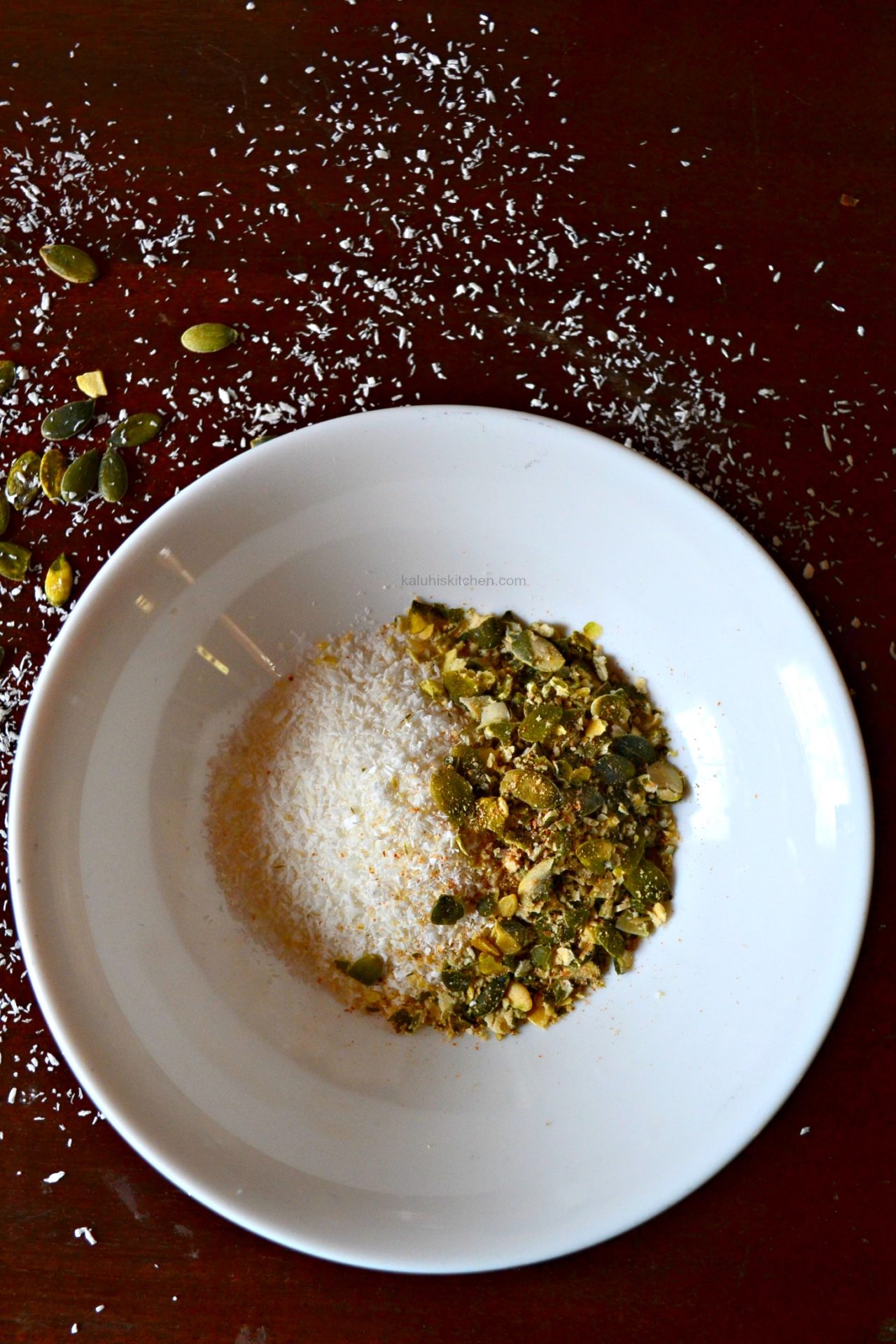 Crush your cardamom seeds and empty them inside your kinu until completely pulverized. I love the warmth of cardamom and I had to use them in this recipe to give the white chocolate truffles some warmth. You can also use cinnamon or nutmeg instead.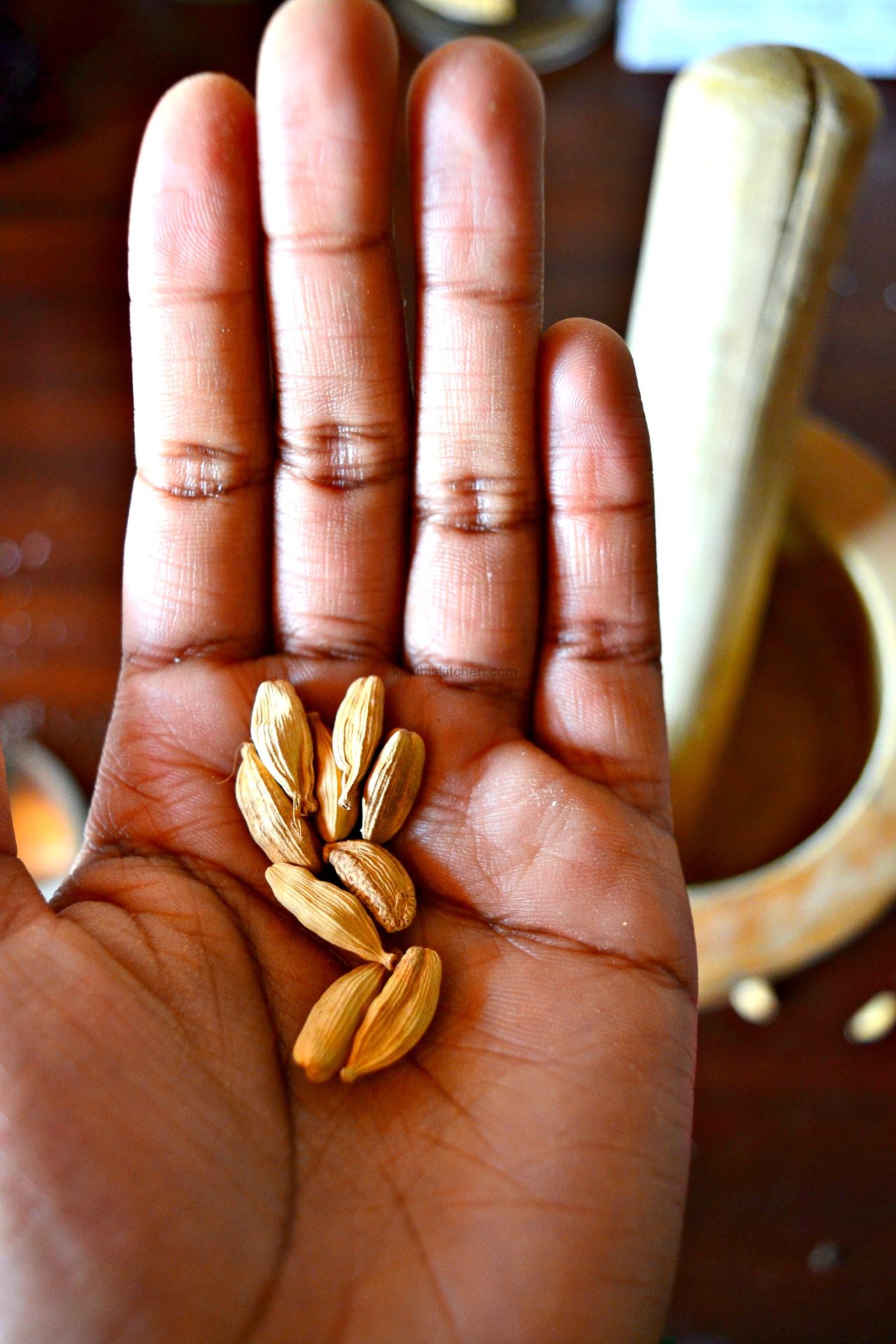 Mix all the dry ingredients together until evenly mixed. Make a hollow in the mixture and add 4 tablespoons of honey. Fold the dry ingredients in until they are mixed in completely with he honey. Roll them into cylinders (or spheres and if you are ambitious enough, into hearts 😉 ) and let them set for a few minutes in the freezer.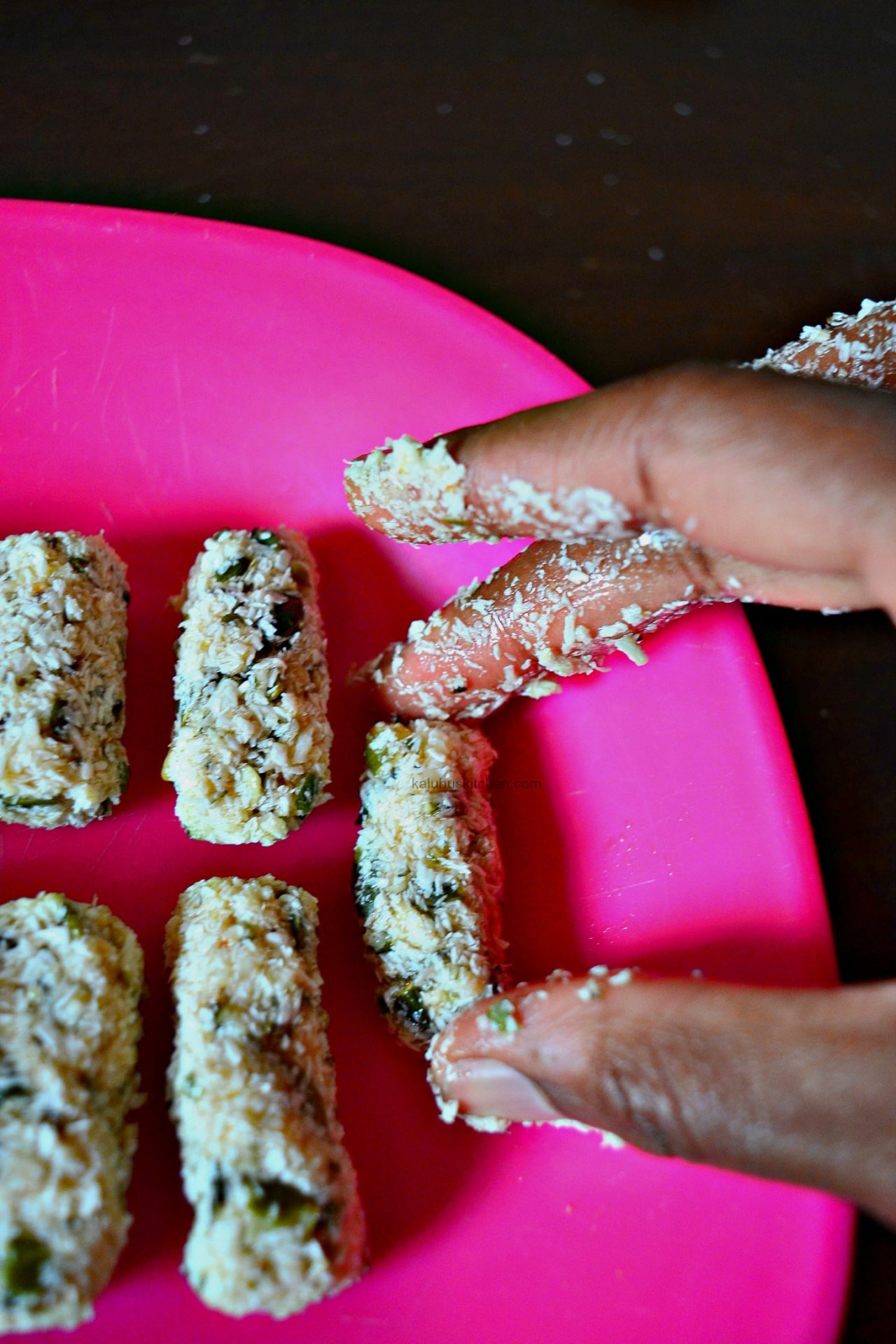 Melt your white chocolate in a hot water bath. This will make the chocolate have a more even , more fluid consistency. You can use a microwave, bit it is so easy to mess up using this shortcut since it dries the chocolate up quite significantly. I advice using hot water to melt your chocolate.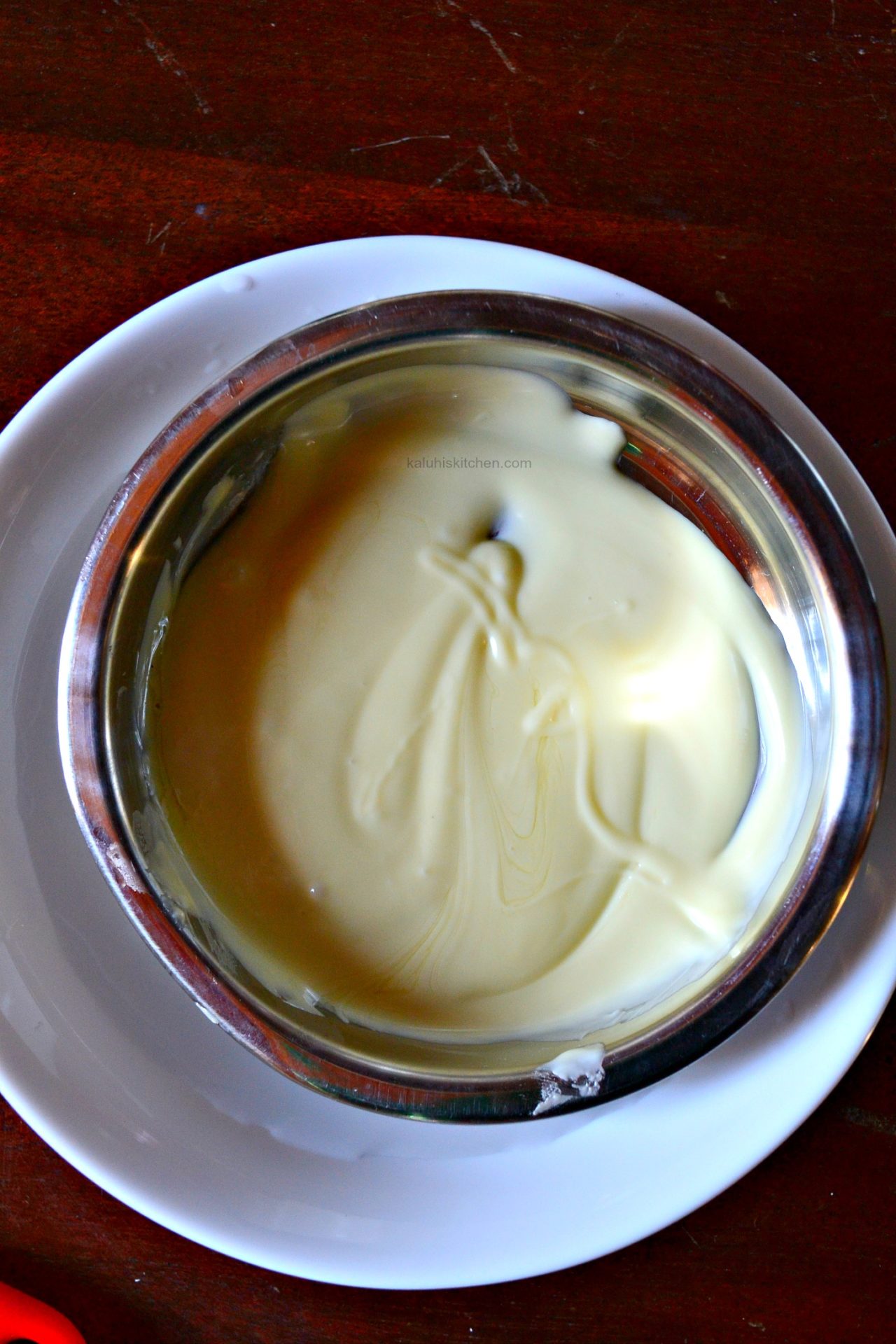 Once completely molten and consistent, dip your cylinder and fully coat them. Allow to set and garnish as you please, either with milk chocolate, crushed nuts or desiccated coconut.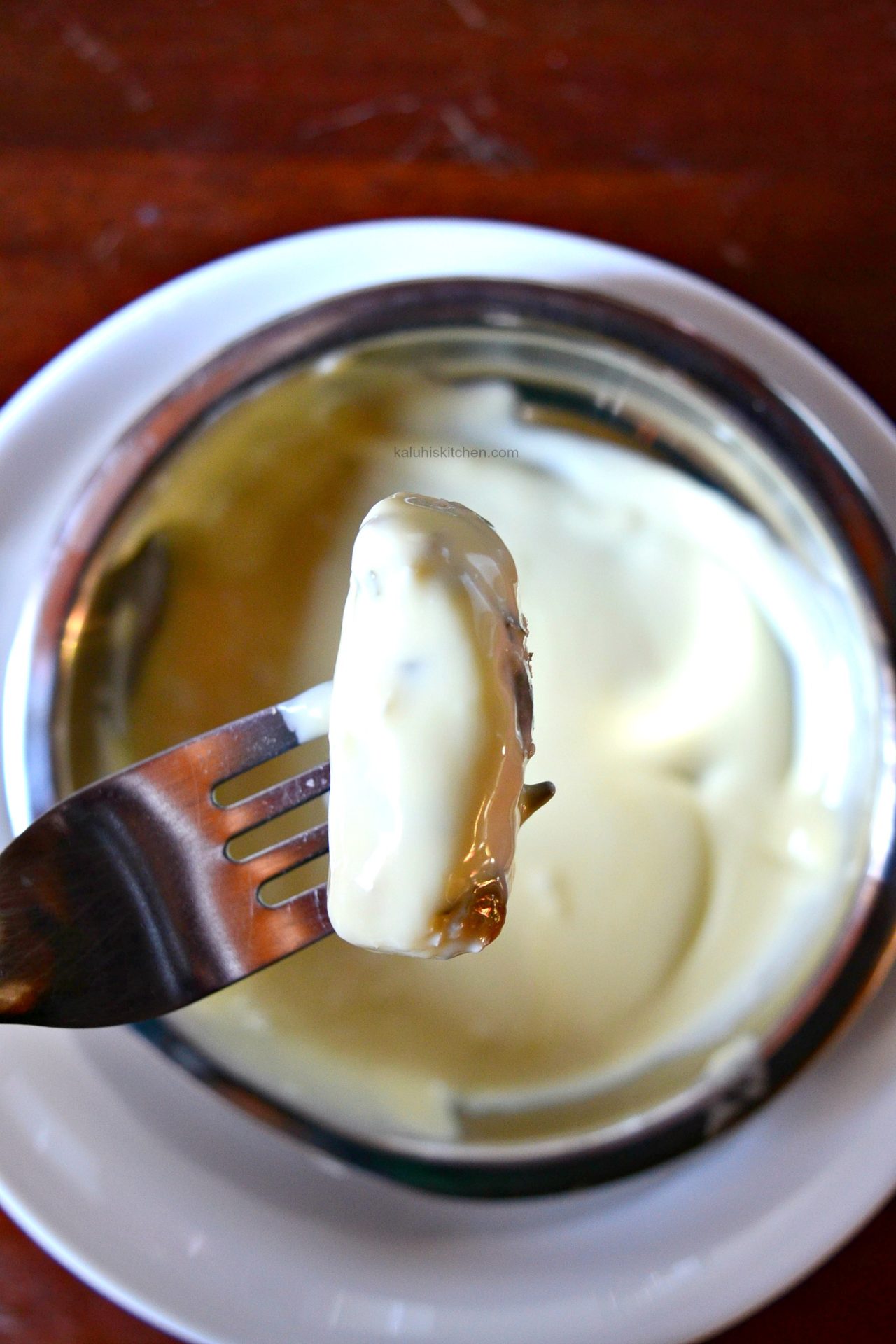 Because the coconut cylinders were allowed to set in the fridge, the molten chocolate sets almost immediately they coat them since they are cold. Greatly saves time! Garnish with some of the remaining chocolate then dig in!!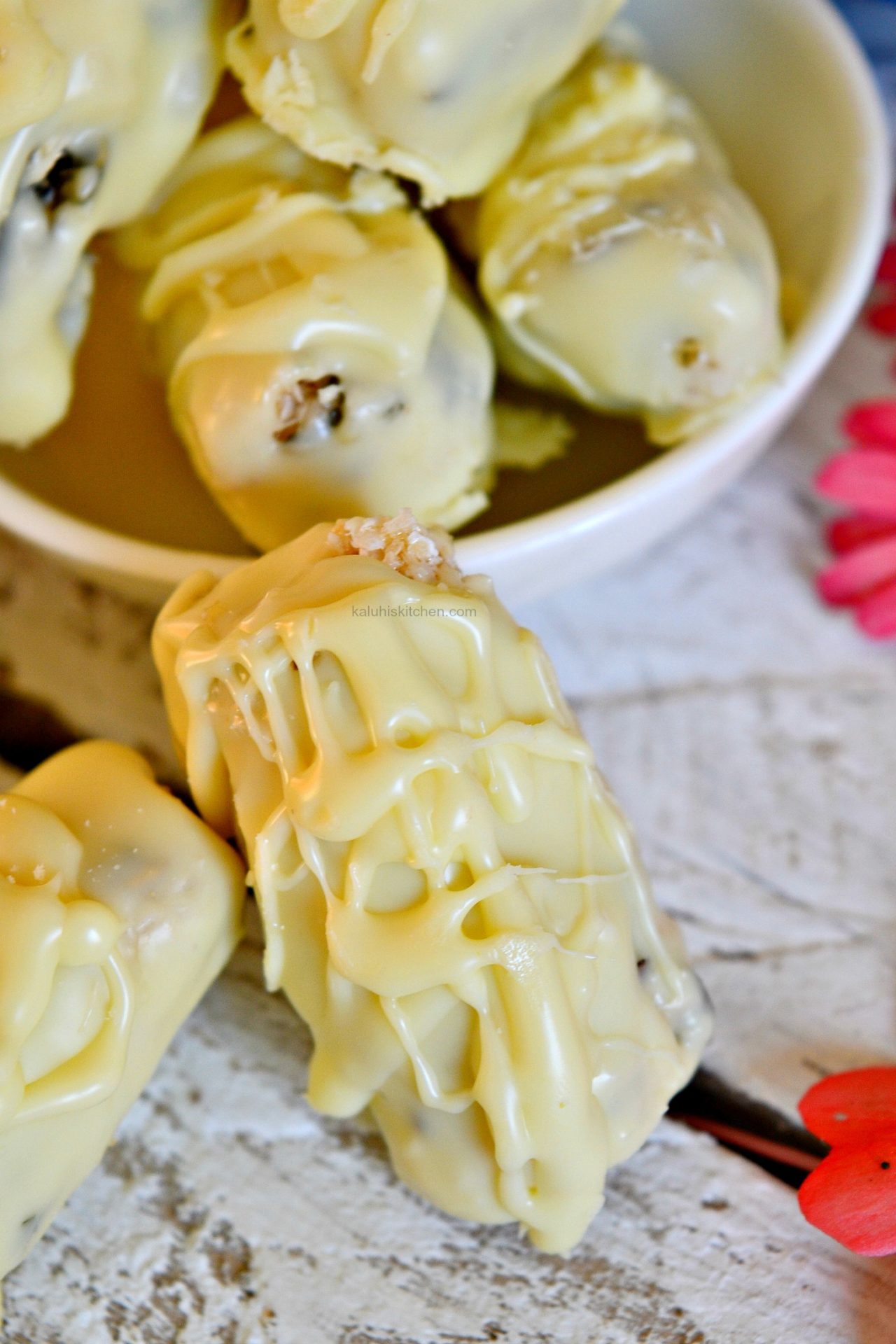 Delicious as they are easy to make, my white chocolate truffles, with the warm coastal flavors of coconut and iliki (cardamom) are a must try!
I must point out, some people found them very balanced, while others said they were abit more on the sweet side. To deal with the problem, you can mix the dry ingredients in some cream cheese as opposed to honey. That is bound to be delicious and I will try that out next time. You should too :))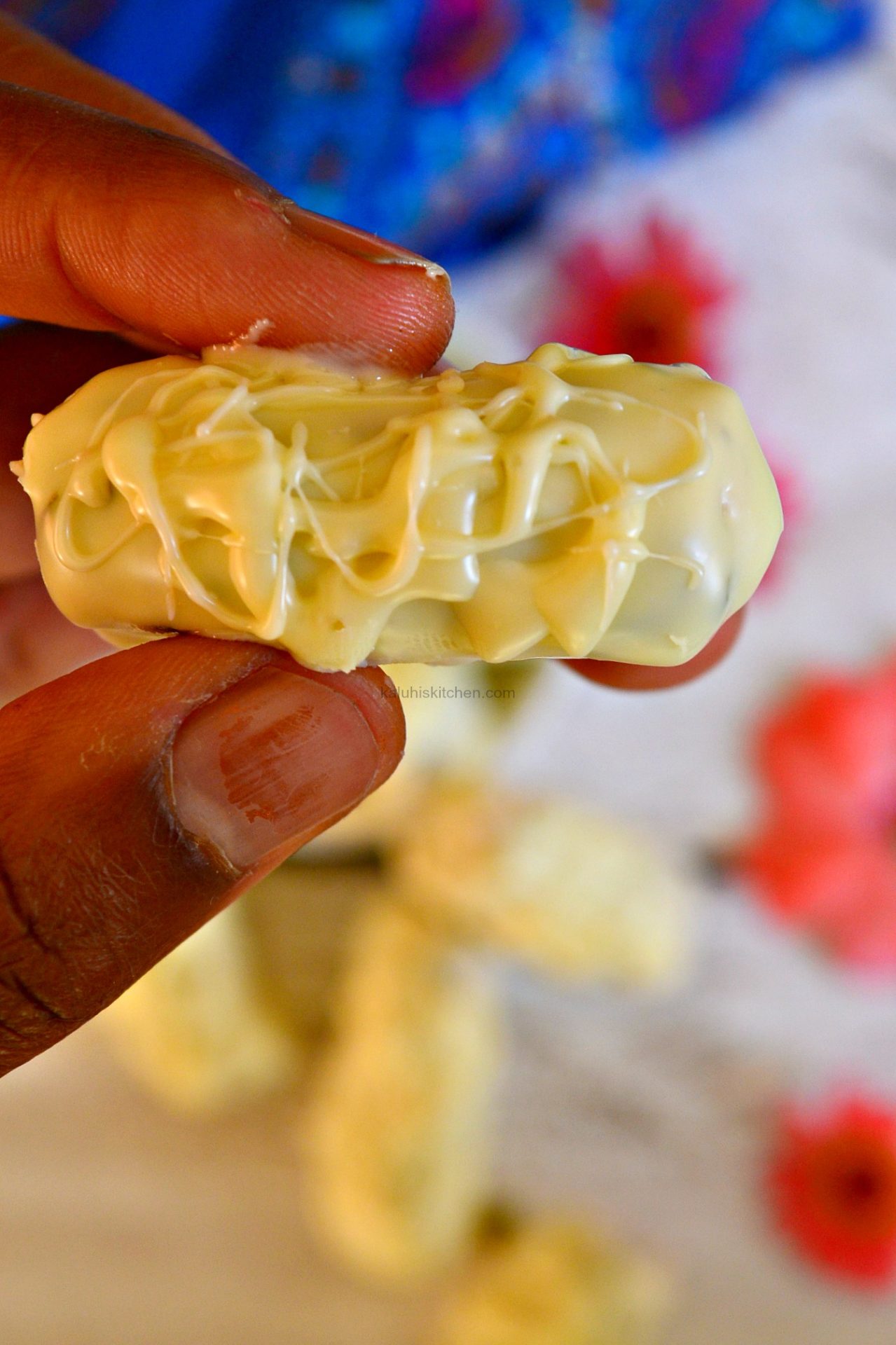 You can have a look at what other Onja bloggers are making under the key word white from their blogs. Their links are on my sidebar. Also, check out our other challenges here and here.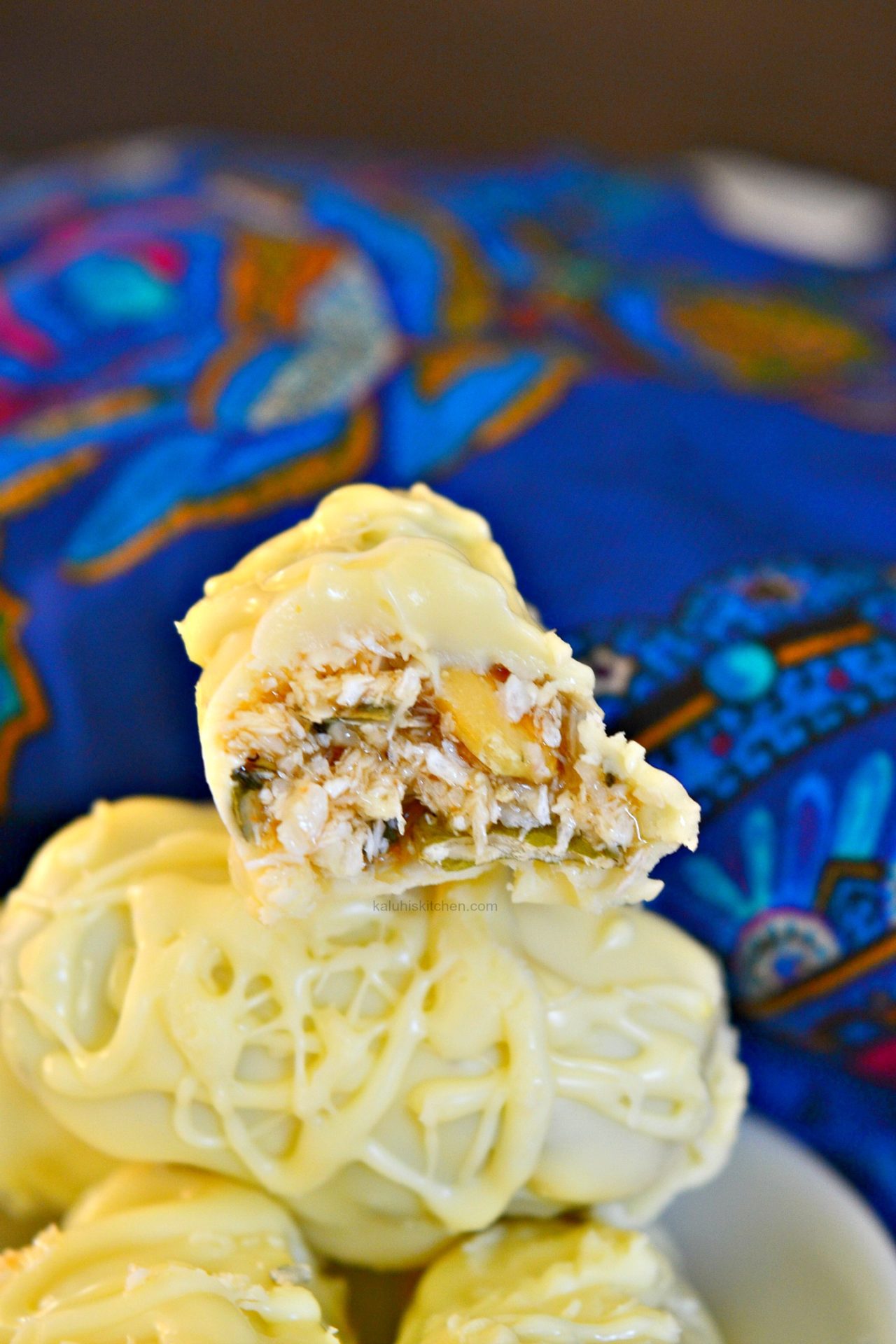 Keep it sweet <3
-K
---
Get your downloadable recipe here :))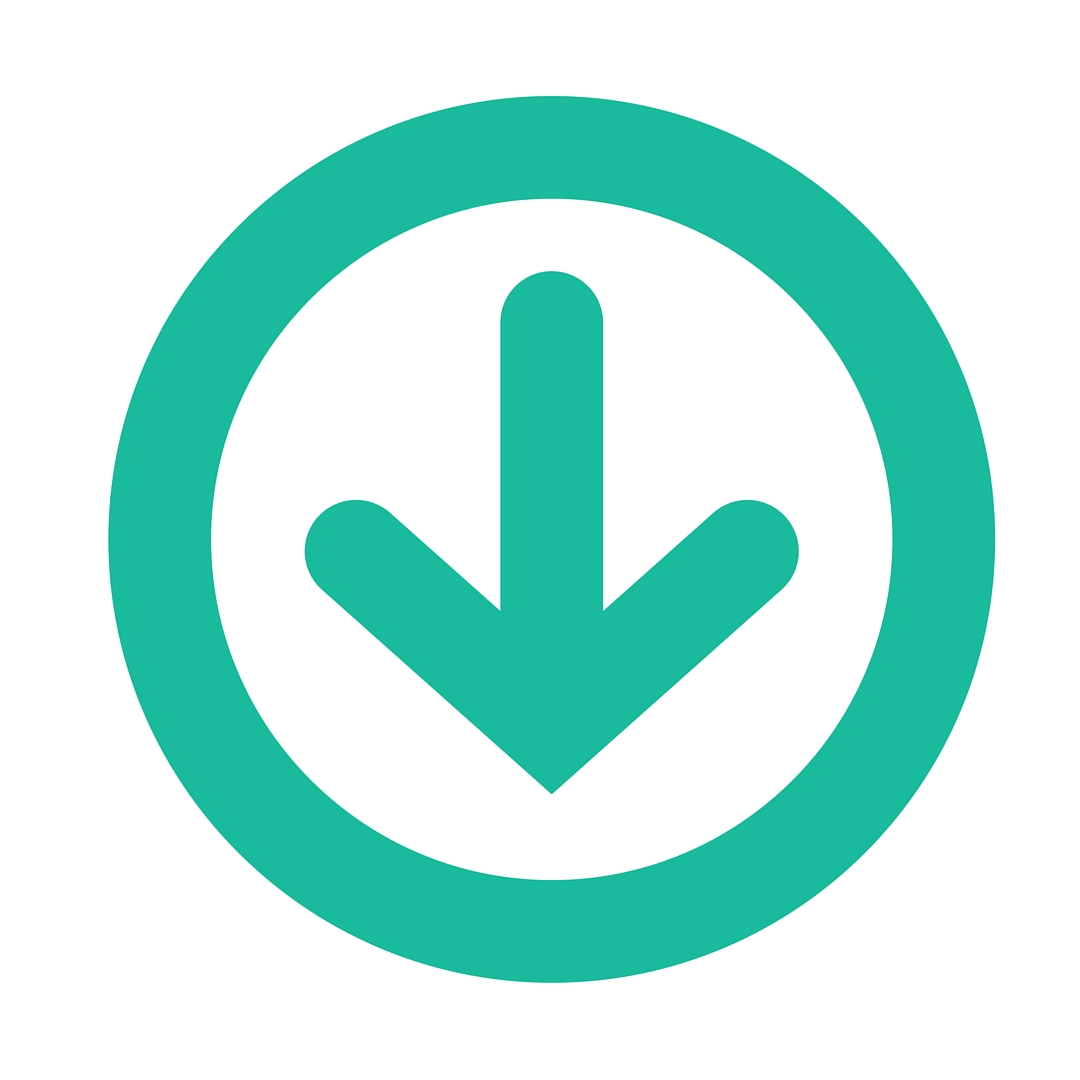 ---
All content and images are copyright protected by



Do not copy in part or whole without giving due credit.