Today is such a gorgeous day, isn't it? I am typing this as I sit by the window with the bright, warm morning rays on my legs. I am looking at the jacaranda tree outside, whose flowers have just bloomed, and part of why October in Nairobi is always so so beautiful. I am typing this as I watch The Grim Adventures of Billy and Mandy, which has been part of my nightly routine, but just now decided to squeeze in one episode before I wrap up this post and head off to work on November's recipes. Weren't the cartoons us 90's babies grew up on the real deal? I mean we were served with such delicious variety and I just can't help but re-live all of them! Power Puff Girls, Courage The Cowardly Dog, Ed, Edd and Eddy, Dexter's Lab… I mean those were real cartoons! And I have to say, I will always love them, and I refuse to 'grow up' coz the heart likes what it likes y'all!
Speaking about good things, today's recipe is among those that will always be in vogue. Always delicious. Ever so versatile! And an eternal classic!. I loved making these masala fries recipe and hope you love this one as much as I do!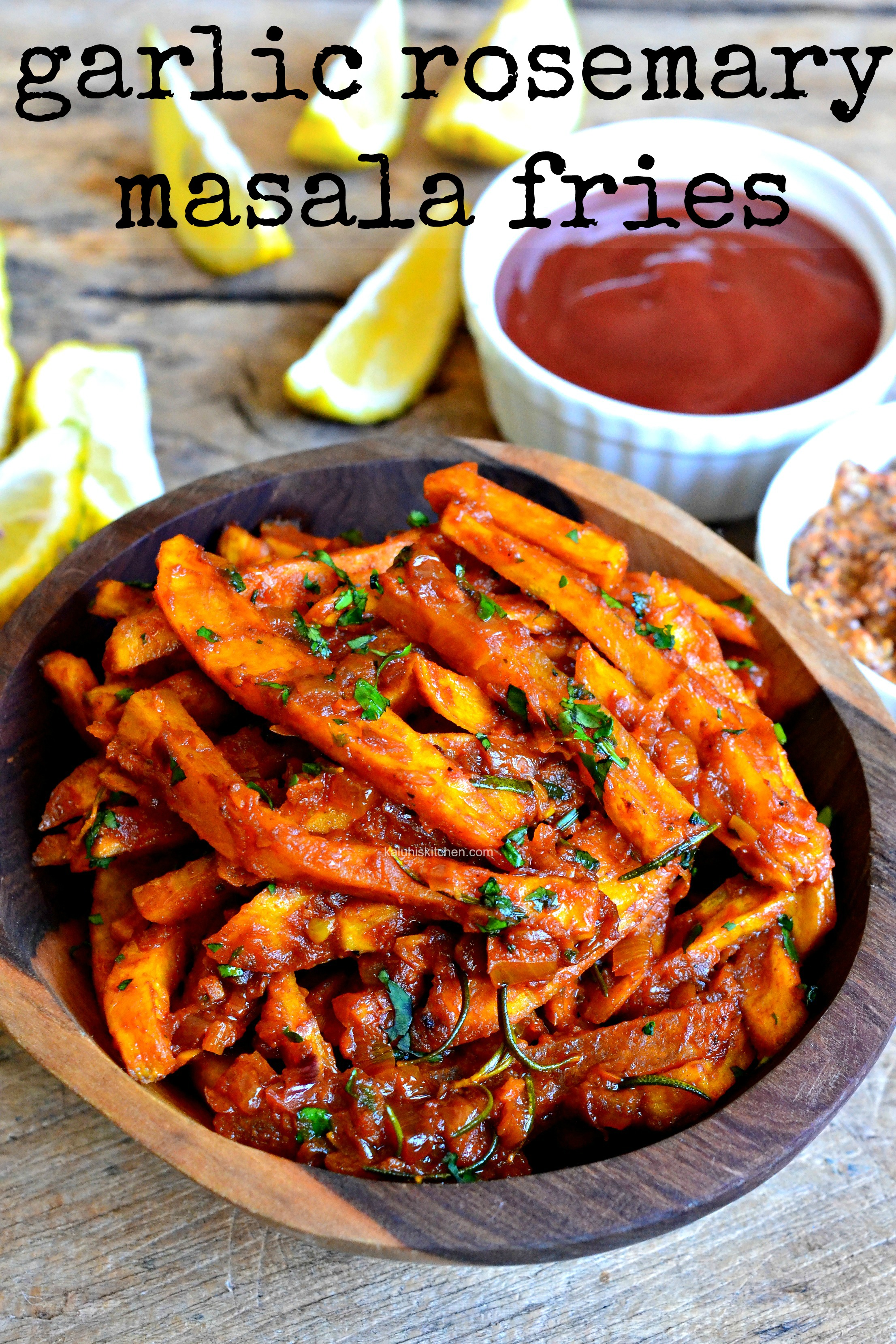 Watch the video on my Youtube channel too:
PREP TIME: 10 min    COOK TIME: 20 min        SERVES: 1
 Masala Fries Ingredients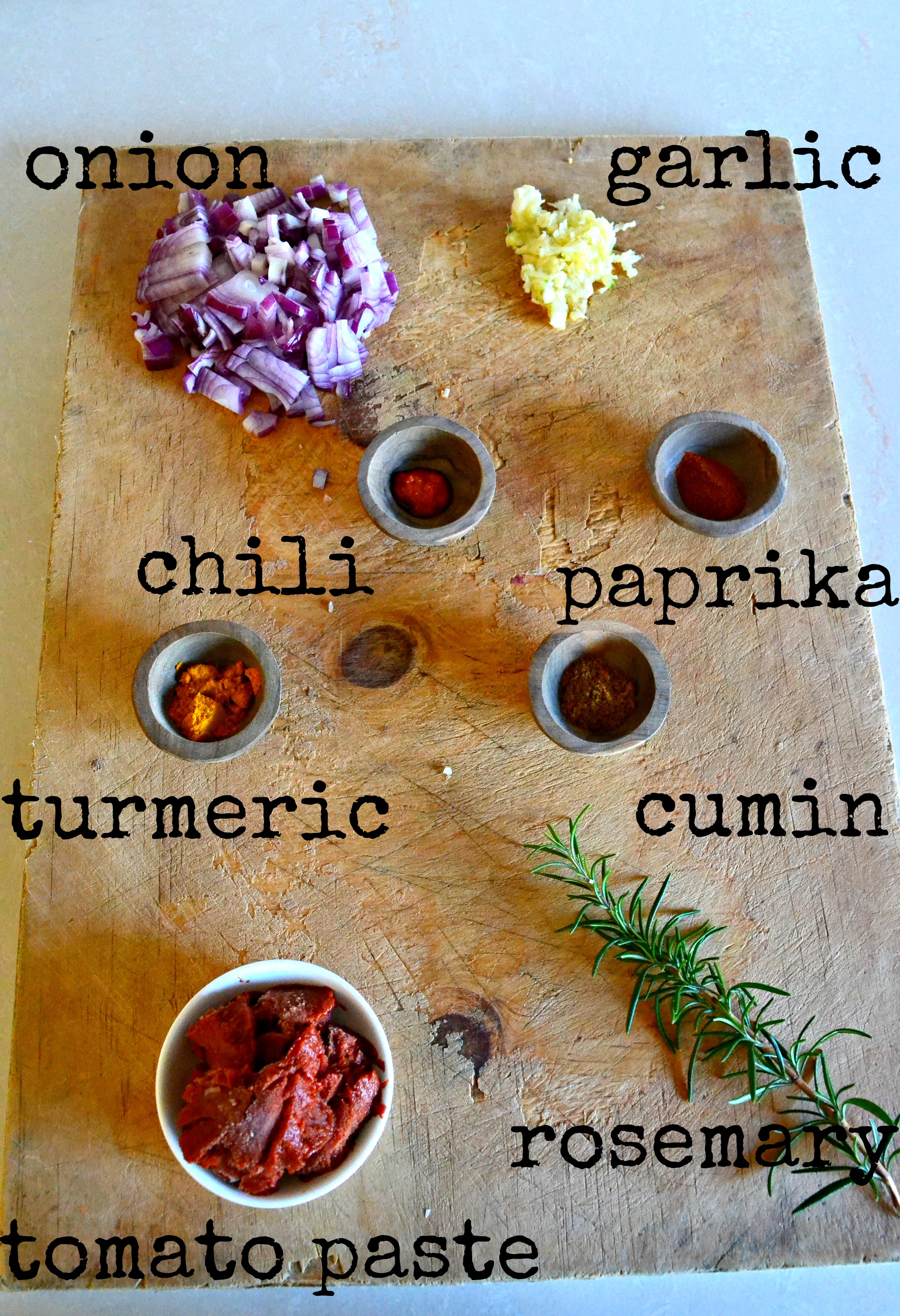 3 potatoes
1 red onion
1 tablespoon of tomato paste
1 sprig of turmeric
4 cloves of garlic, minced
1/2 a teaspoon of cumin
1/4 teaspoon of chili paste
1/2 a teaspoon of turmeric
1/2 a teaspoon of paprika
Fresh dania to garnish
Salt to taste
Veg oil for frying
Method
Peel, slice and fry the fries. You can slice the fries as large or as thin as you like. I personally love mine really thin so that's what I will always go for.  Set aside.
For the masala, start with some onions,garlic and rosemary. Garlic and rosemary are always absorbed so well by potatoes. I went with fresh rosemary since the overall flavor is usually much fuller, but if you have dries rosemary, it will still turn out fine. Fresh rosemary retails for about 25 bob a bunch in supermarkets and dries rosemary for about 90 bob a can in their respective spice aisles.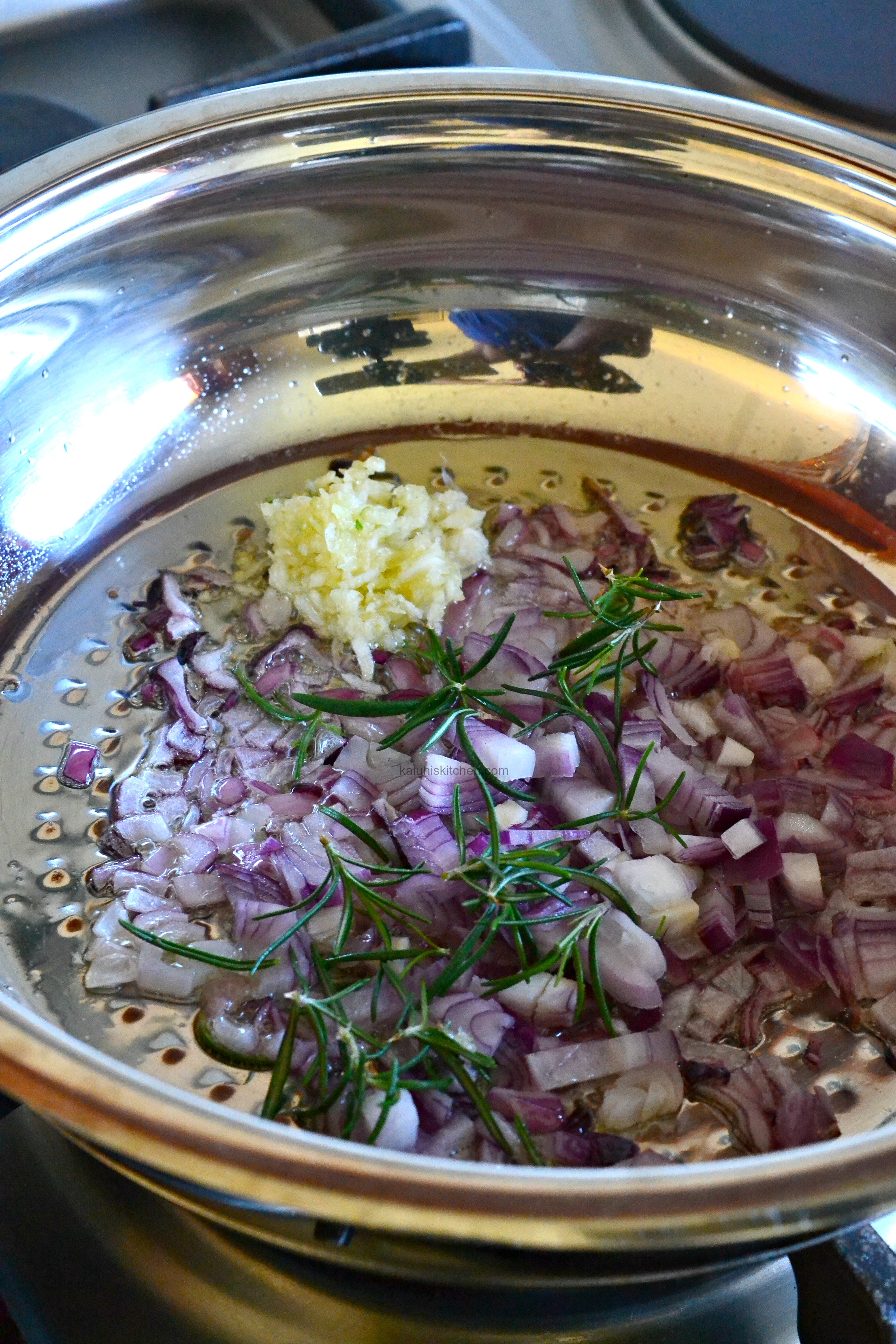 Let this cook until everything is fragrant and has softened.  Add the tomato paste, the spices, a bit of water and let this simmer on low heat until thickened. I chose to forego fresh tomatoes and use just tomato paste in the interest of saving time. But you can use both if you like. It needs to be nice and thick for the masala fries to be rich and saucy as I have shown in the video. If you make it too light, you will only end up with fries in a soup, and not actual juicy and saucy masala fries.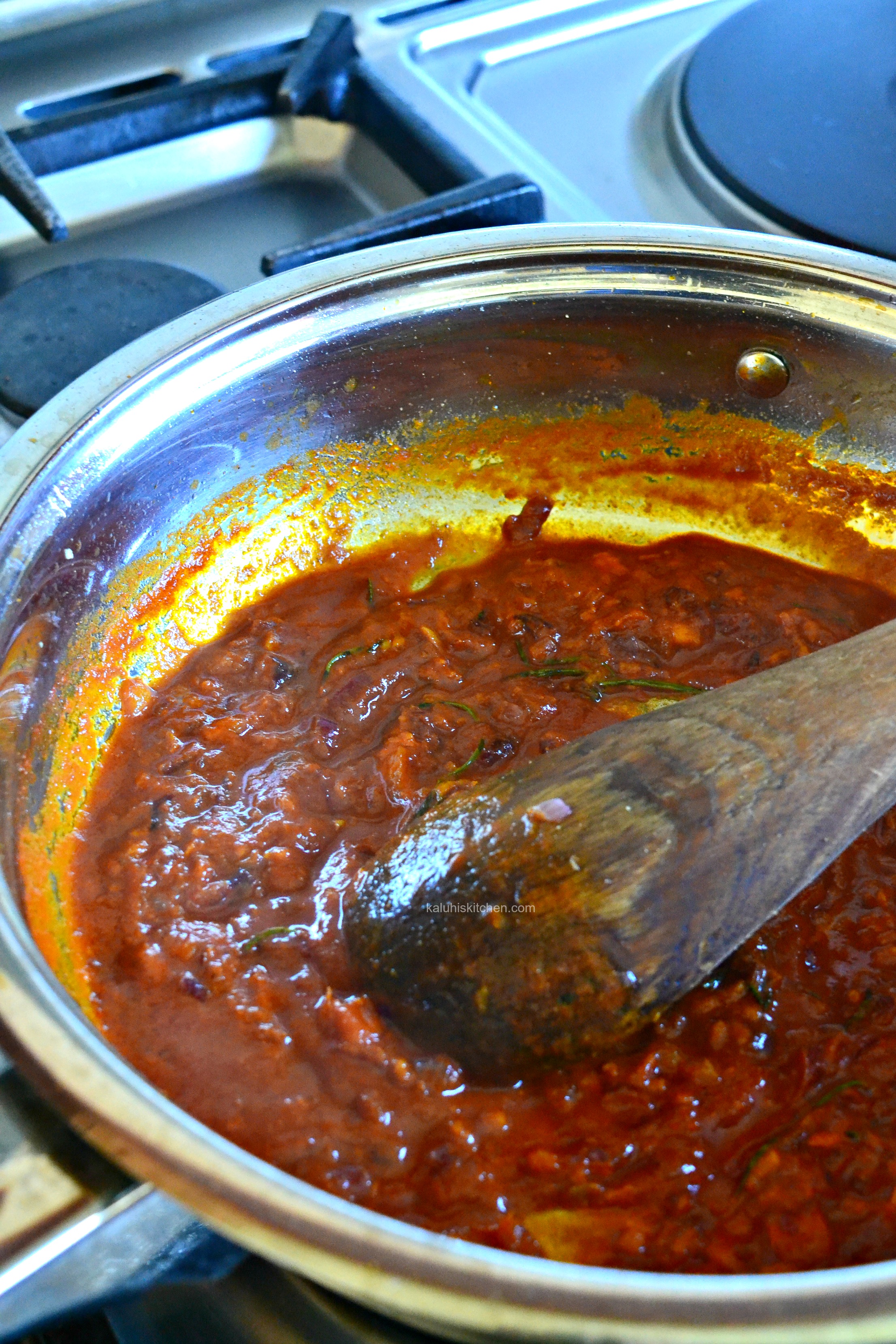 Add the fries and gently toss them until coated. There after, garnish with your fresh dania.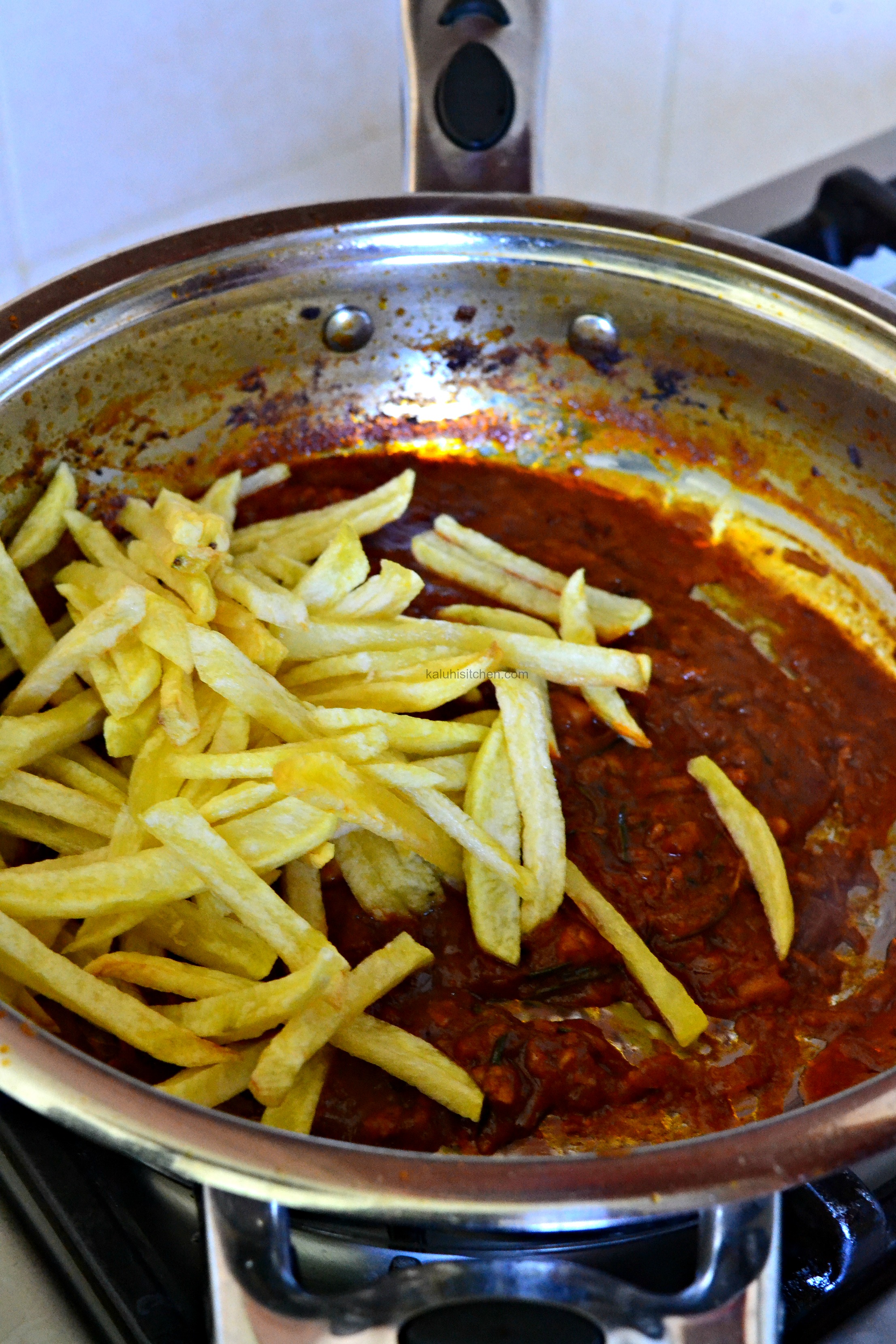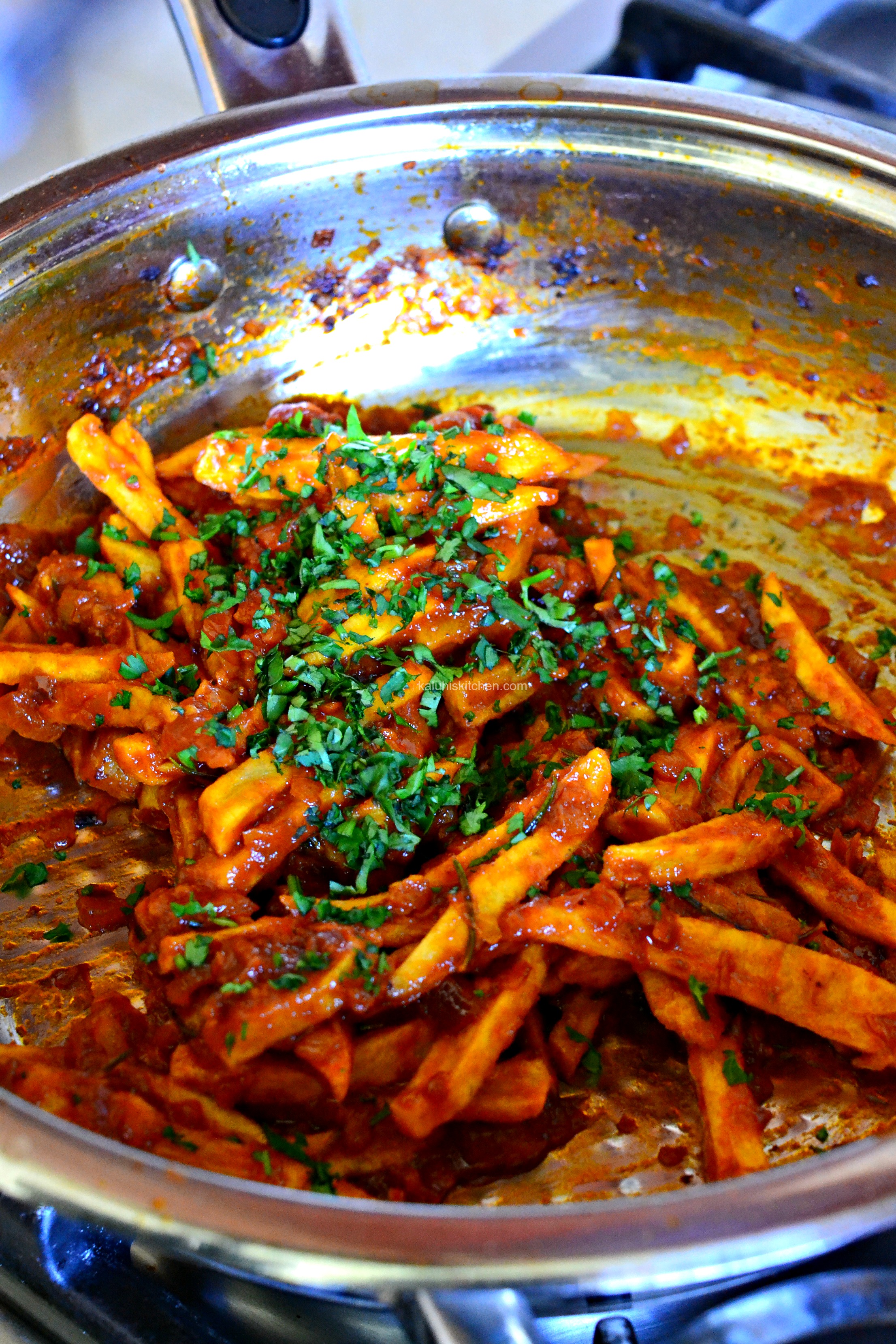 Look at this saucy, juicy, spicy, beauty! Masala fries are more than just cooking fries in nyanya, but bringing together a beautiful symphony of full spices and herbs. My garlic and rosemary fries will take you to the moon and back!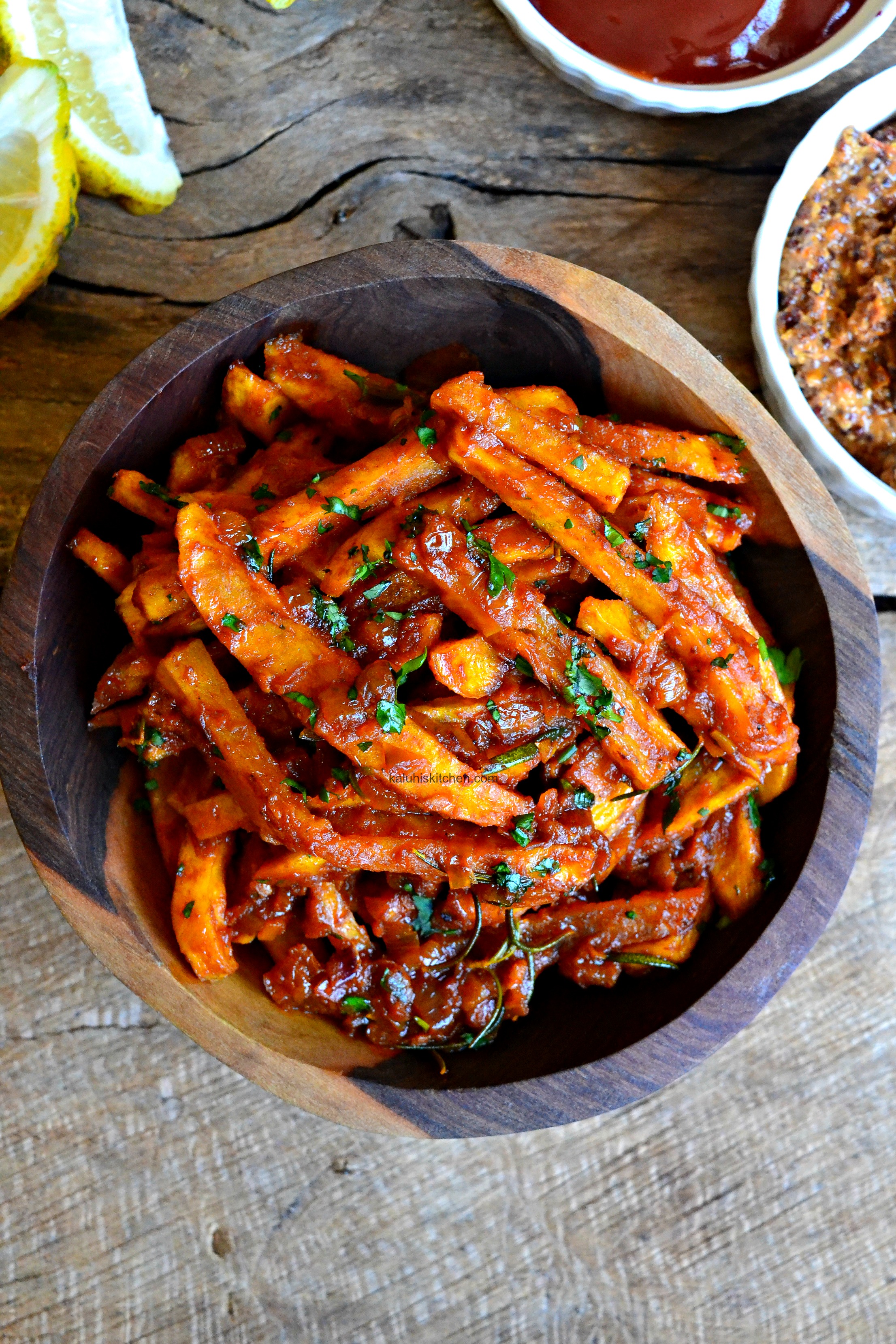 The garlic and rosemary flavor are really sharp, as intended, and the herbiness of the rosemary in particular was so well complimented with that of the thyme. The chili added the heat that is a key characteristic to masala fries and everything come together so beautifully!! Must try for all!
Do not forget to watch the video and subscribe while you're at it <3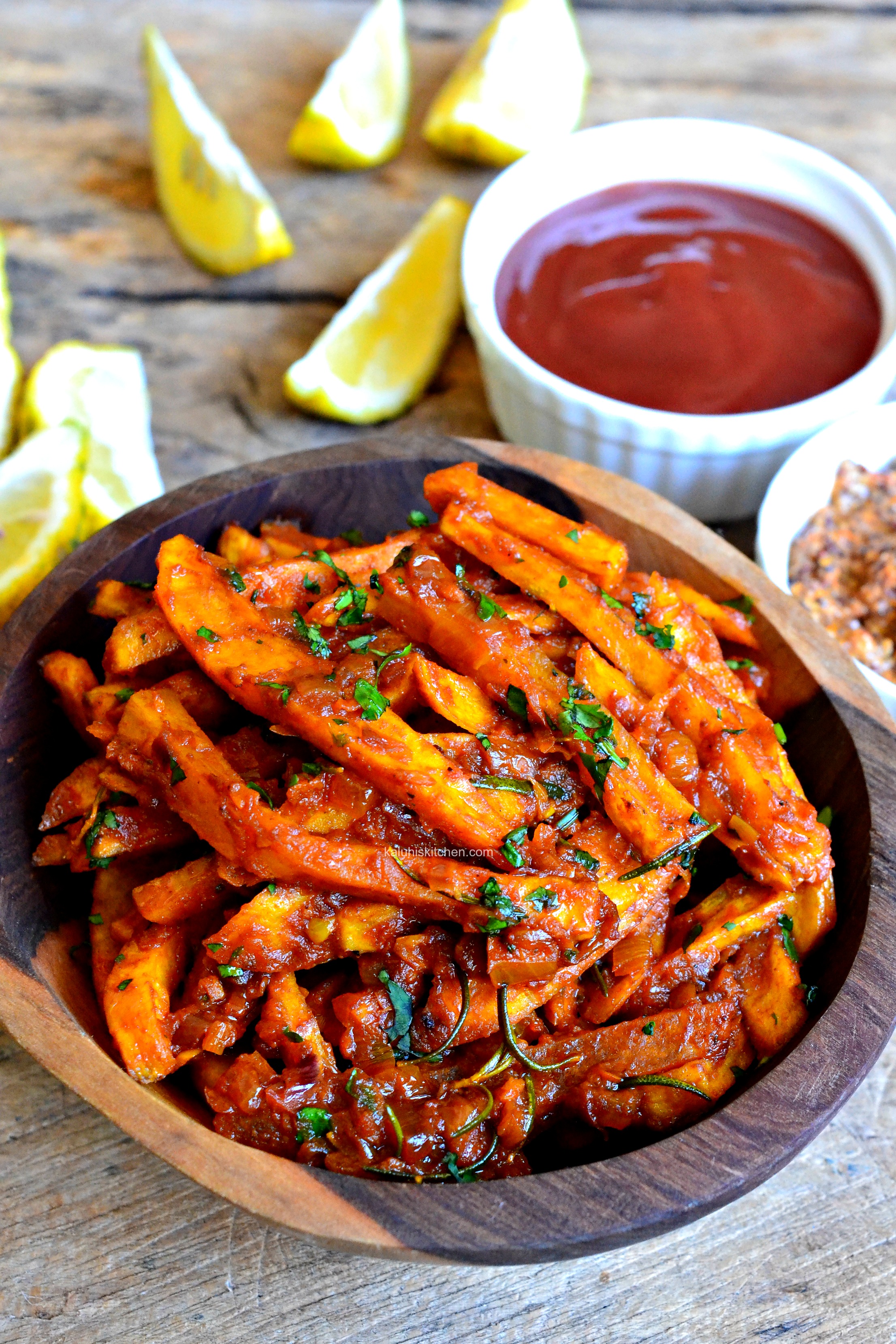 To all things delicious!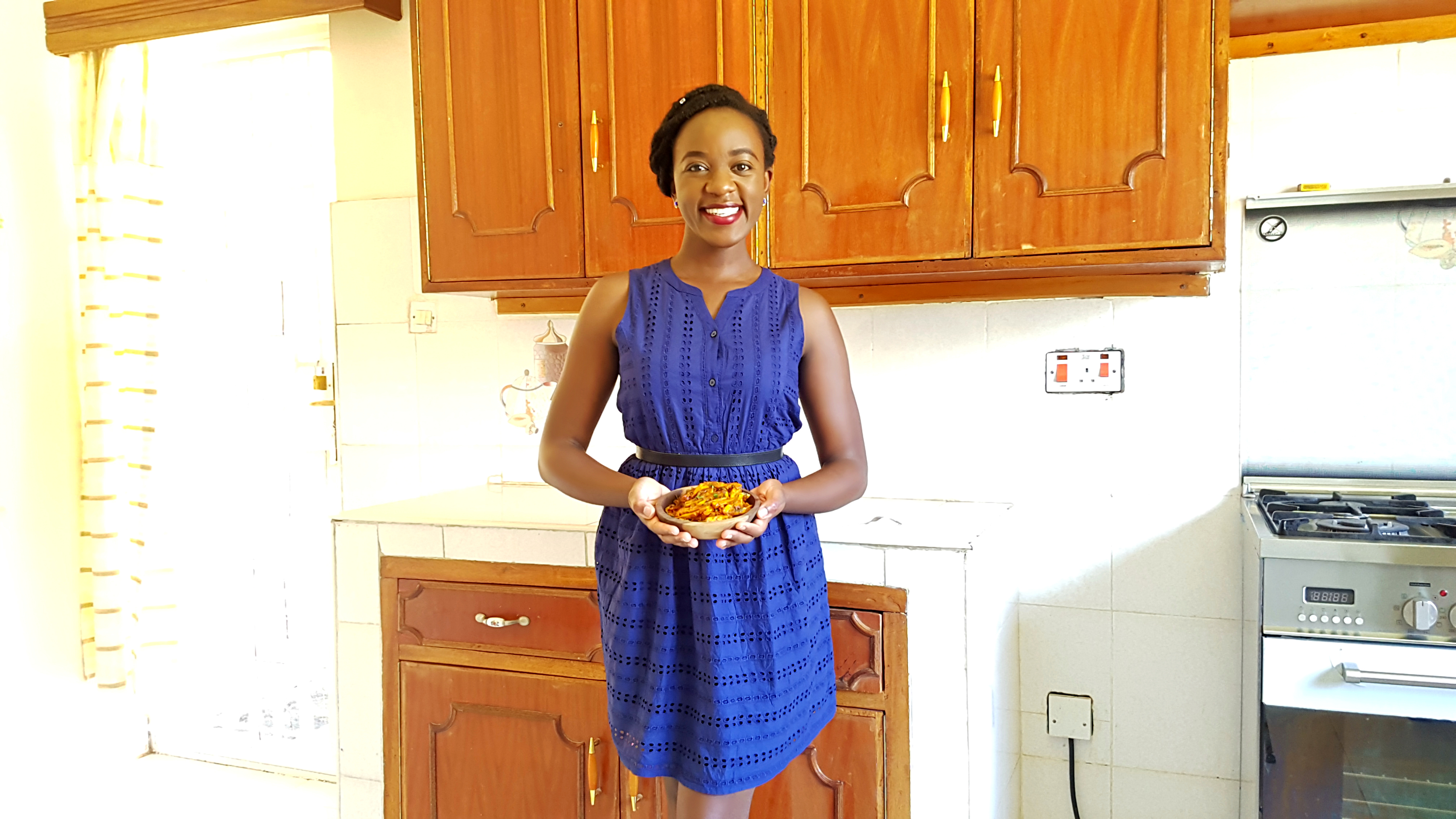 -K
---
Get your downloadable recipe here :))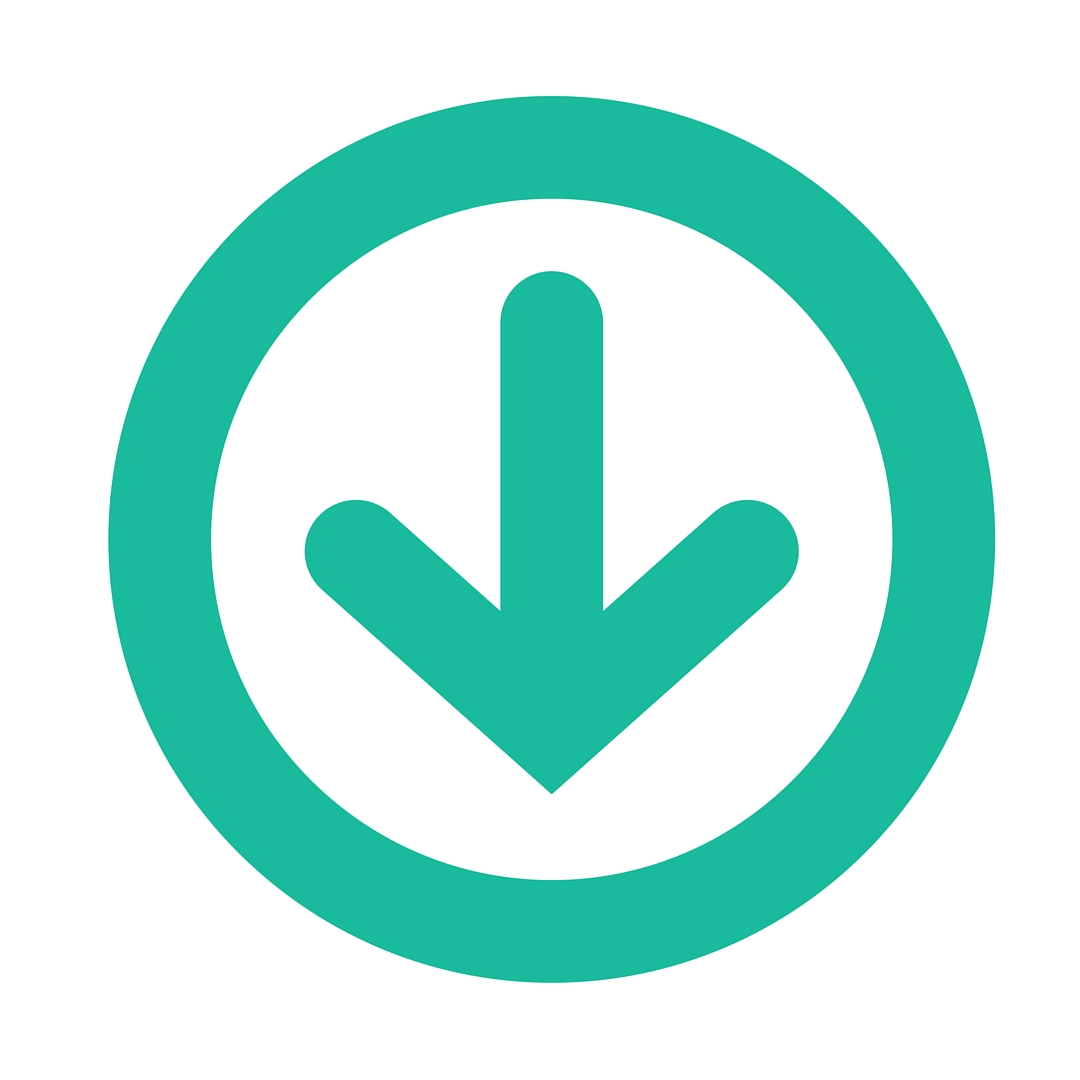 ---
All content and images are copyright protected by



Do not copy in part or whole without giving due credit.