Happy New Month my sweet angels!
Isn't it just so mind-boggling as to how fast this year has flown by?! How has 2021 been for you? For me, it has been a year of major change. The ground has shifted in ways that have stretched me, changed me, grown me, saddened me and delighted me. The ground is still shifting, but I am finding my balance. The highs have been high and the lows have been low. I have prided myself in the ways I have pushed myself outside what was comfortable. I have indulged in new experiences and I have grown so much both personally and professionally. I feel like the coming year shall be a little less fast paced on a personal level or at least, I hope it is. I hope to settle into myself a lot more. I hope to explore and keep on throwing myself into new experiences. I hope to make a shit-load amount of money! I hope to keep on melting into love. But with one month still here, we also have to stay rooted in the present and enjoy the special sparkle of what is. There is immense joy in the now, so even as the warm glare of the coming year shines on us from afar, let us also take in the warmth of the now.
To welcome December and to close out the year, here is my gorgeous cumin paprika fish tacos with a mango ginger sauce.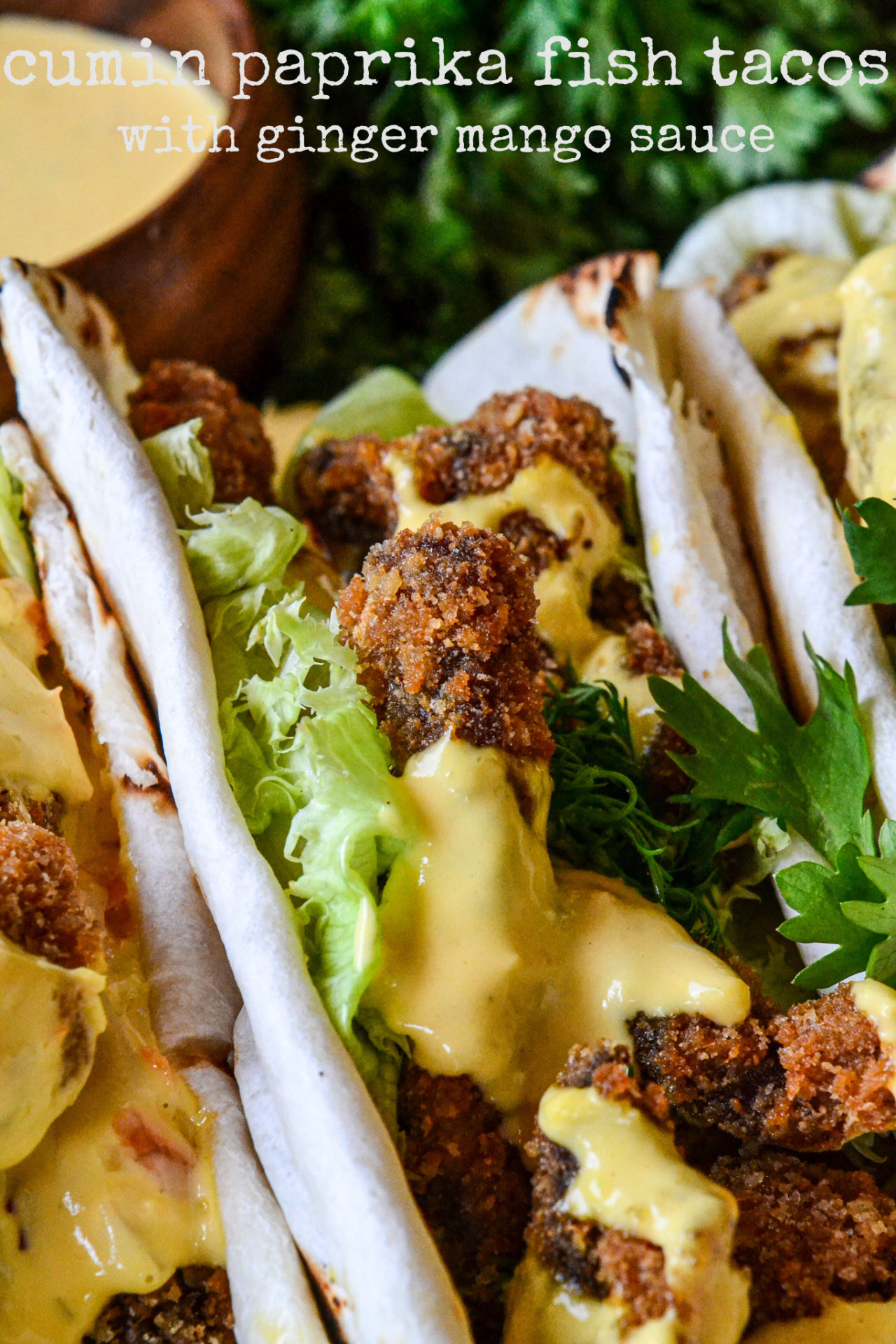 I made a dope vid to accompany the blog post. Do watch below, and subscribe!

PREP TIME: 1hr COOK TIME: 30 min SERVES: 4
Ingredients
To marinate:
250g of tilapia fillet
1 teaspoon of paprika
1/2 teaspoon of cumin
1/4 teaspoon of black pepper
1/4 teaspoon of dried thyme
1 tablespoon of balsamic vinegar
2 tablespoons of soy sauce
For the breading
1 cup of bread crumbs
2 eggs
1 teaspoon of cumin
1 teaspoon if coriander spice
For the ginger mango sauce
1 1/2 cups of cubed mango
1 cup of mayonnaise
1/4 teaspoon of chili flakes
Dash of salt and pepper
1 heaped teaspoon of minced ginger
Method
If there is meat involved, you know that marination has got to be the first step of prepping. Begin by marinating the fish. I chose tilapia for this but snapper or cod. would be so perfect in plave as well. Place the fillet in a bowl and then add in the marination ingredients. Mix and let this marinate for an hour.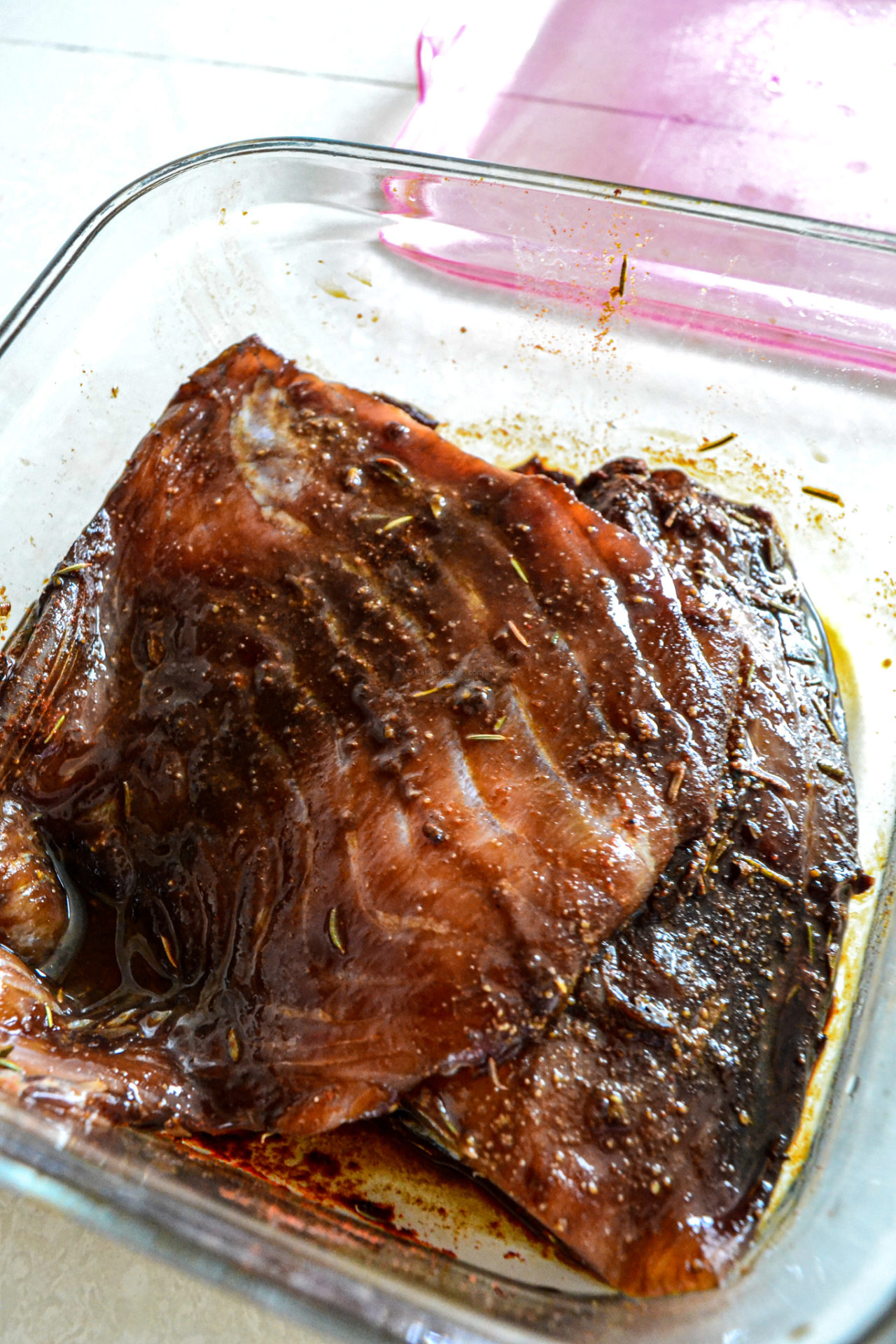 If you choose to marinate overnight, leave out the vinegar and only add it in an hour to cooking. Reason is, with fish, acidic elements break down the protein when left in for a lengthy amount of time.
Once your marination is done, slice into your fingers.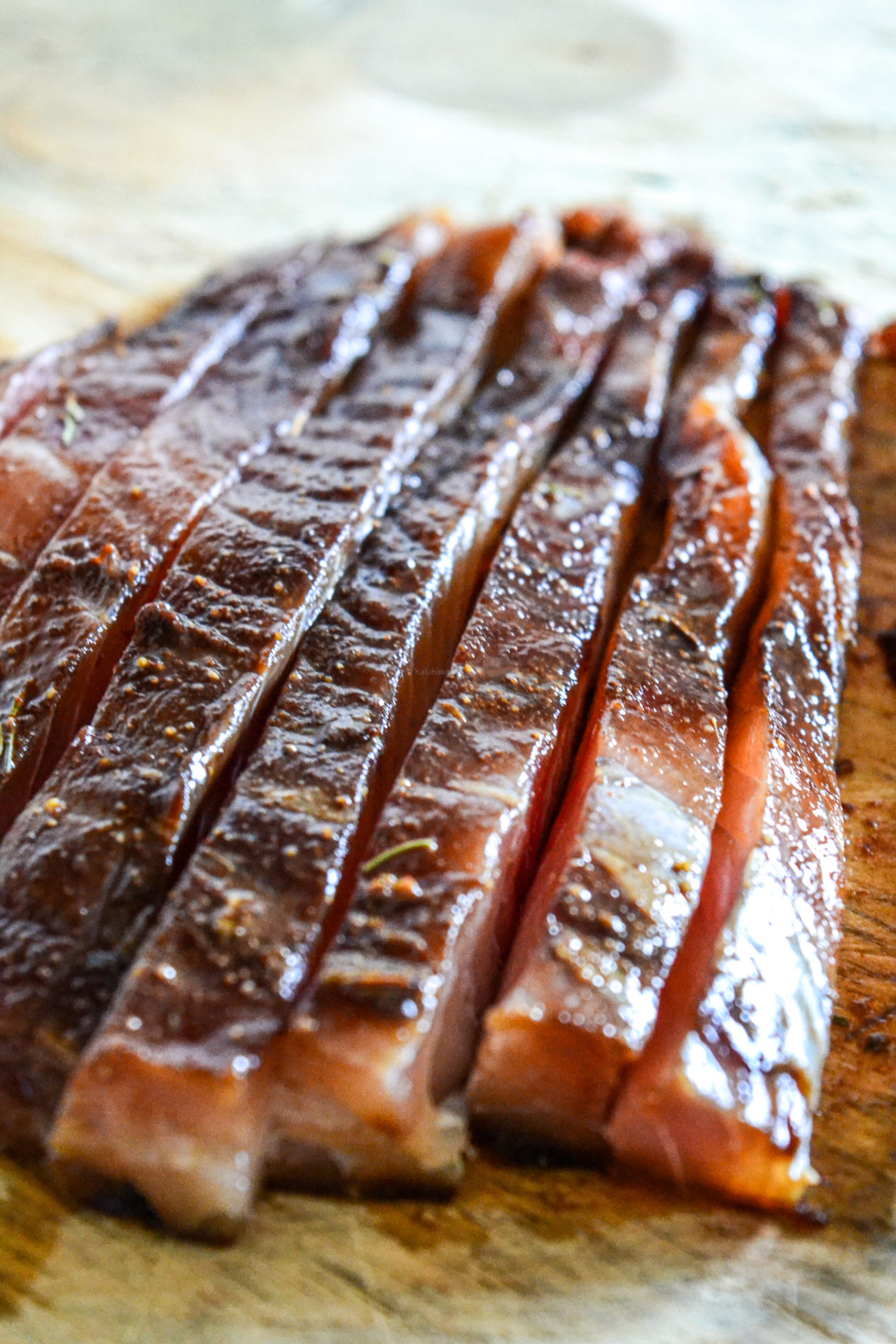 With that done, we go ahead and prepare our coating. I like a breadcrumb coating for fish fingers as it fries nice and crispy and I love a good crunch to my food. The bread crumbs need to be seasoned too. Because the marination ingredients are super rich, the seasoning of the crumbs was super light and simple so that the flavors do not clash.
For that I chose cumin, coriander and a dash of salt.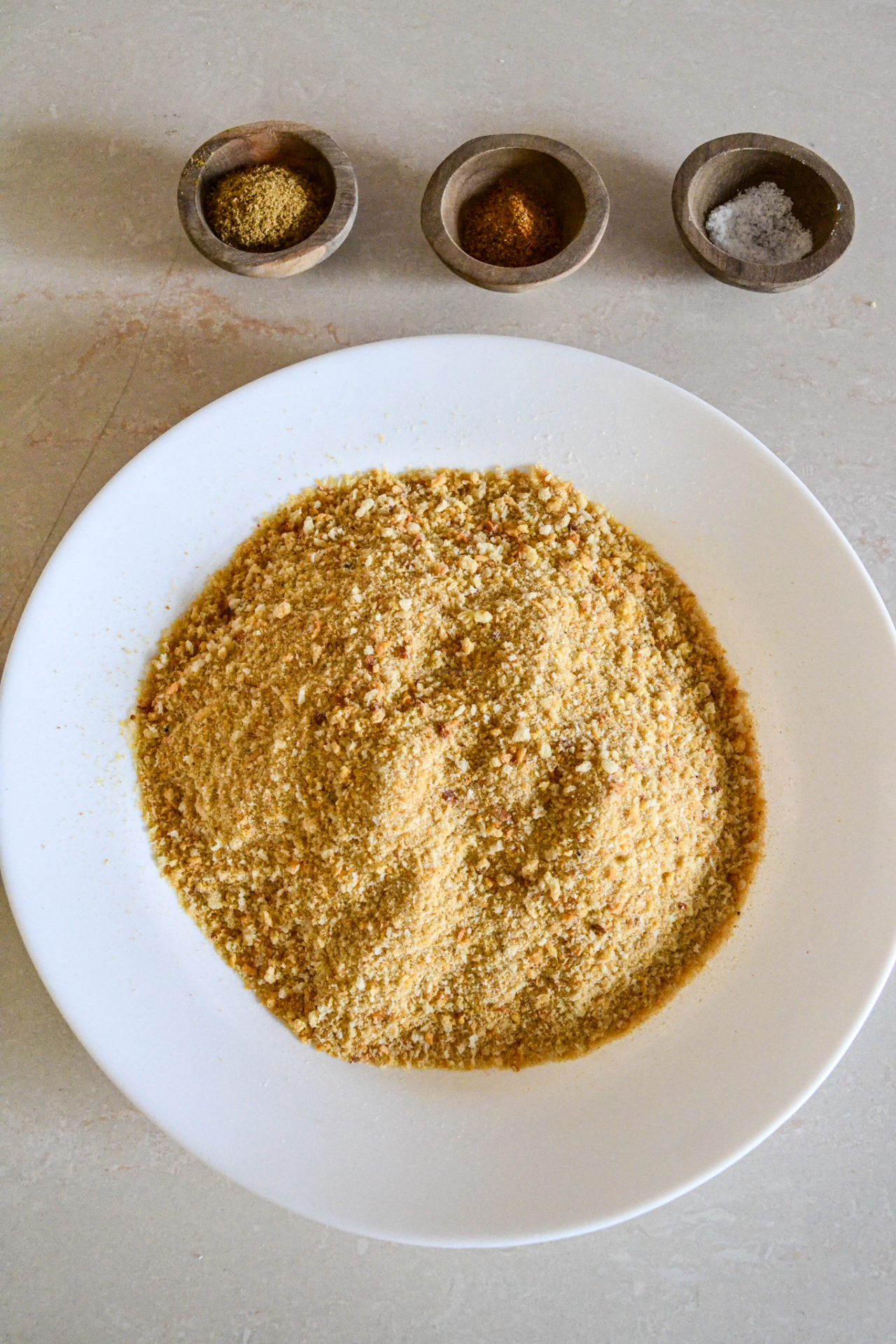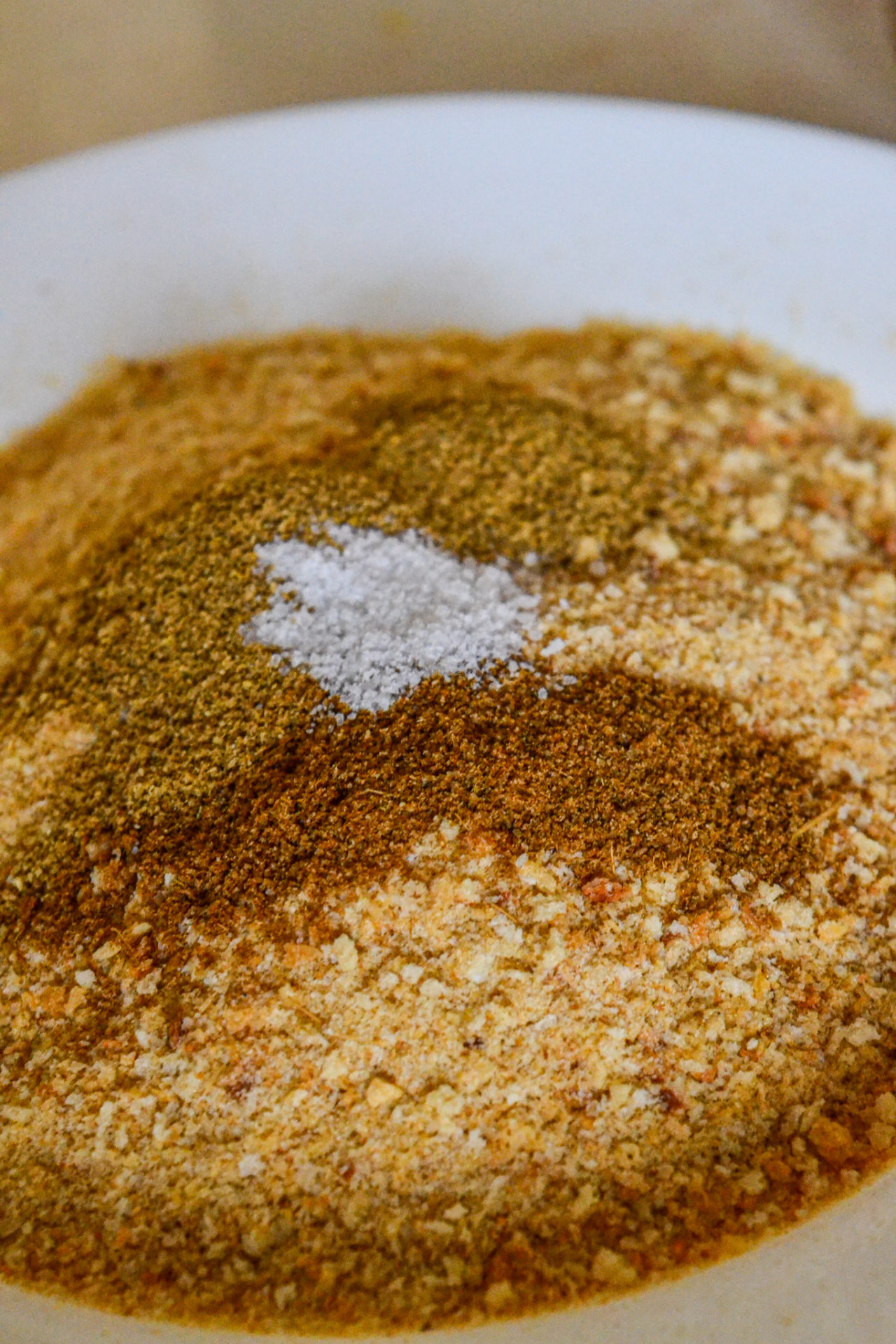 Mix the breadcrumbs with the cumin, coriander and the salt. Dip the fish into whisked eggs, then the crumbs, then once coated, set aside.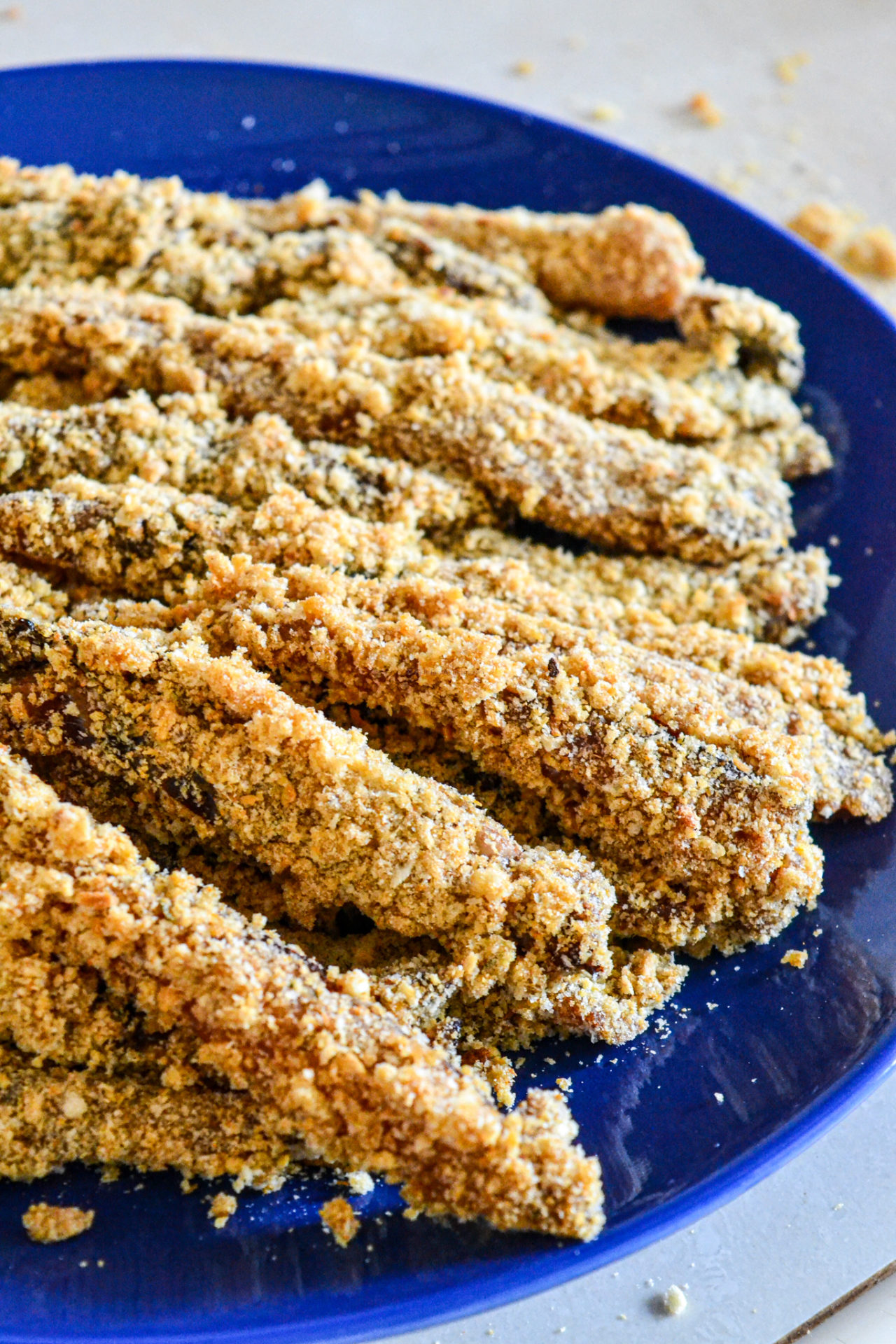 Proceed to fry about 2-4 minutes until cooked through. Please make sure to not overcook your fish. You need to ensure that they stay soft and juicy and overcooking makes them super dry. They cook pretty fast, so keep that in mind while cooking.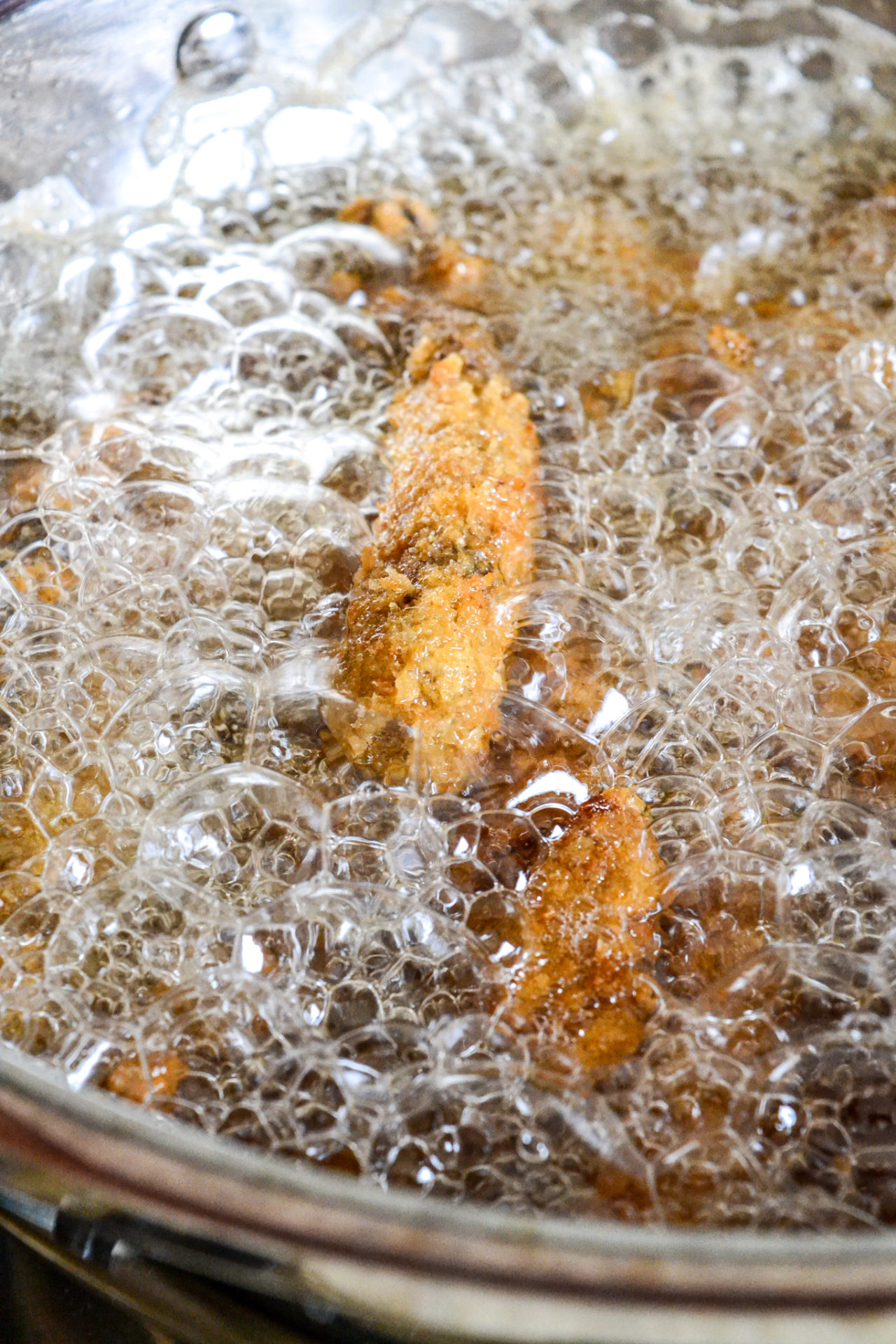 Once golden and perfectly fried, set aside.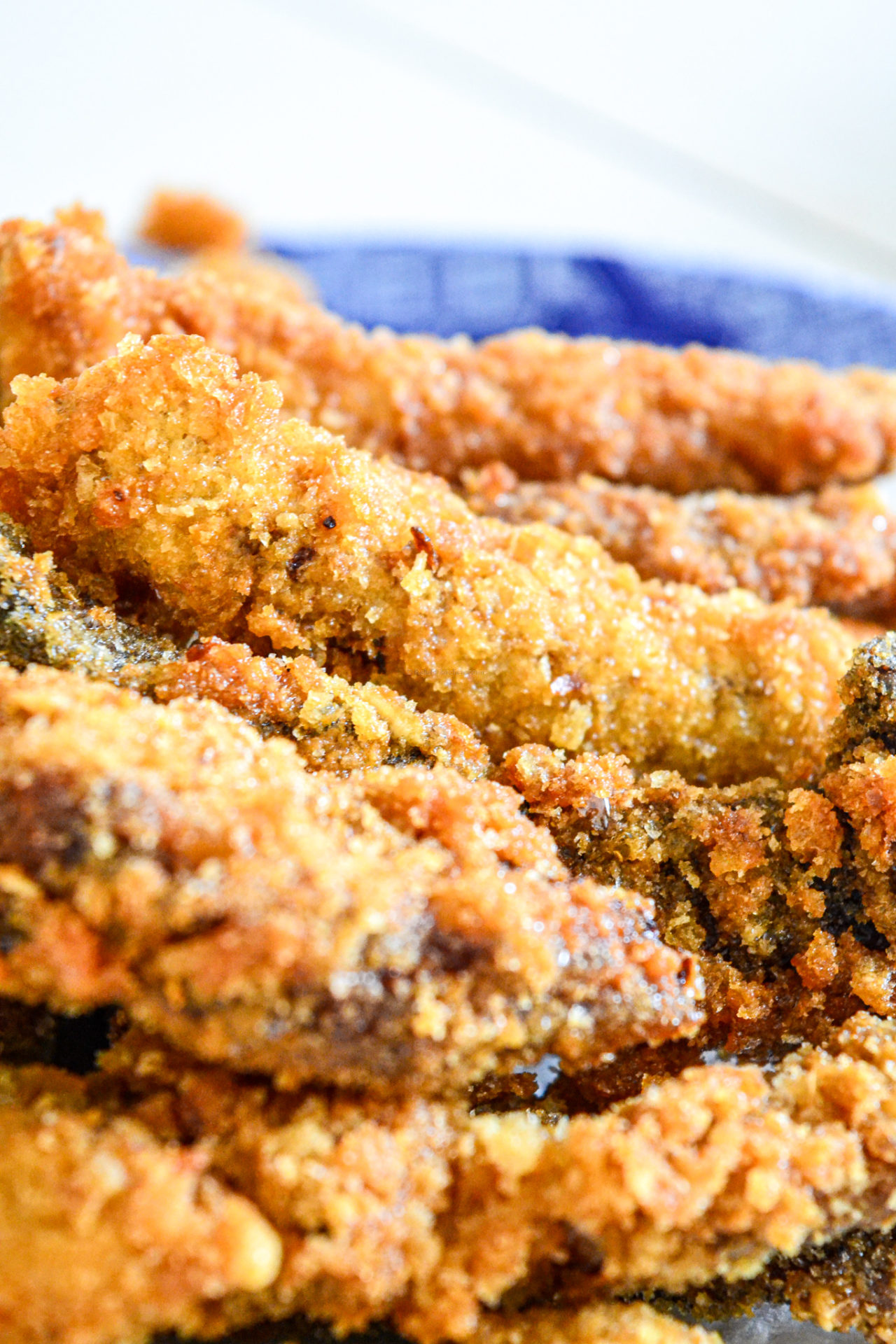 The cumin paprika fish fingers are a star of the tacos we are assembling, but the other super star is my mango ginger sauce. Baby when I tell you this is the most perfect sauce, believe me!! I just needed a few flavors to make it all come together. I also wanted to add a splash of lime juice, but I had none. If you have access to some, add a squeeze.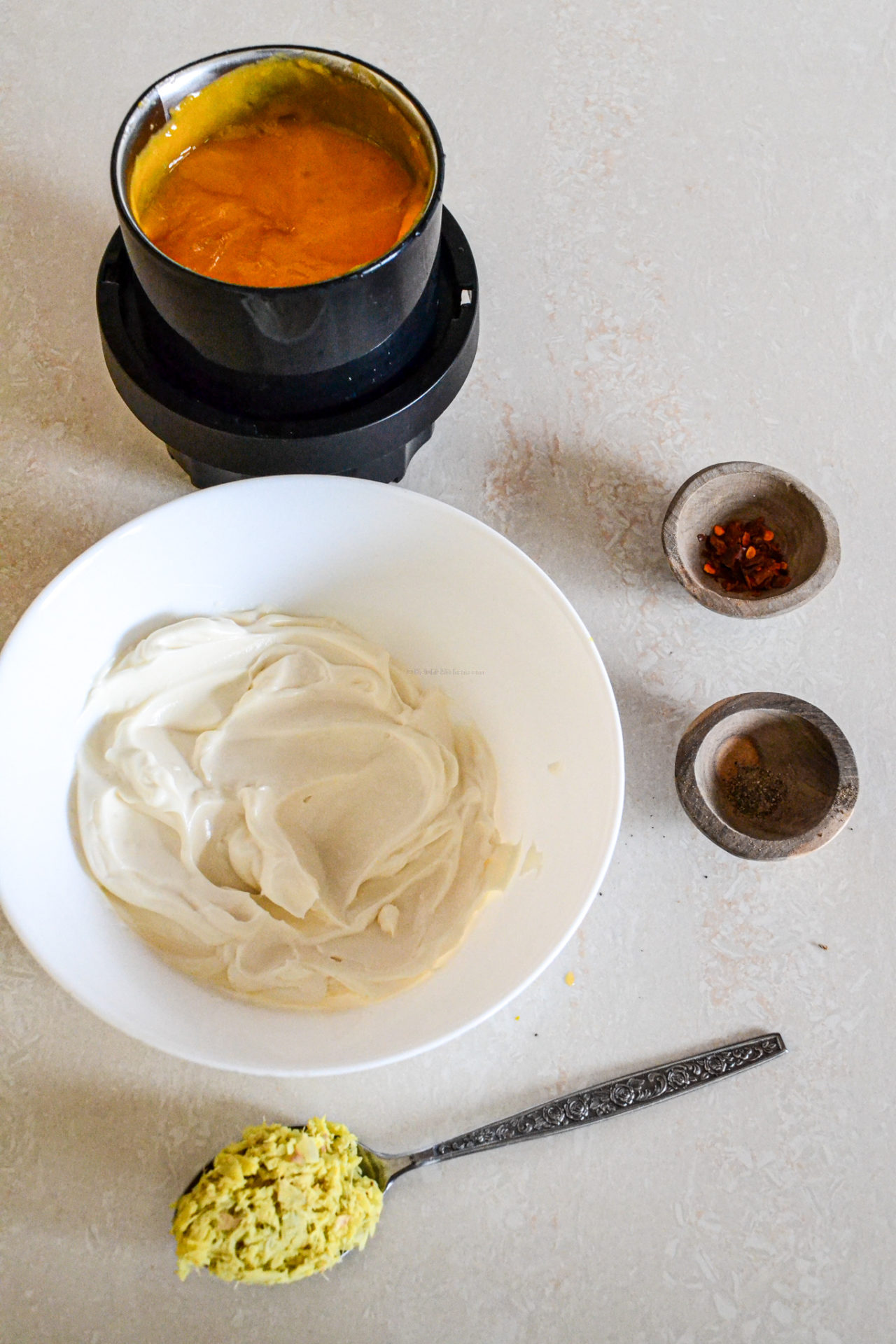 You will first need to puree your mango. Make sure it is a puree and not a juice so that the sauce retains it's thick consistency. You can see this in my video from 5.26-5.51. Once everything is ready, mix in the other ingredients and you are done.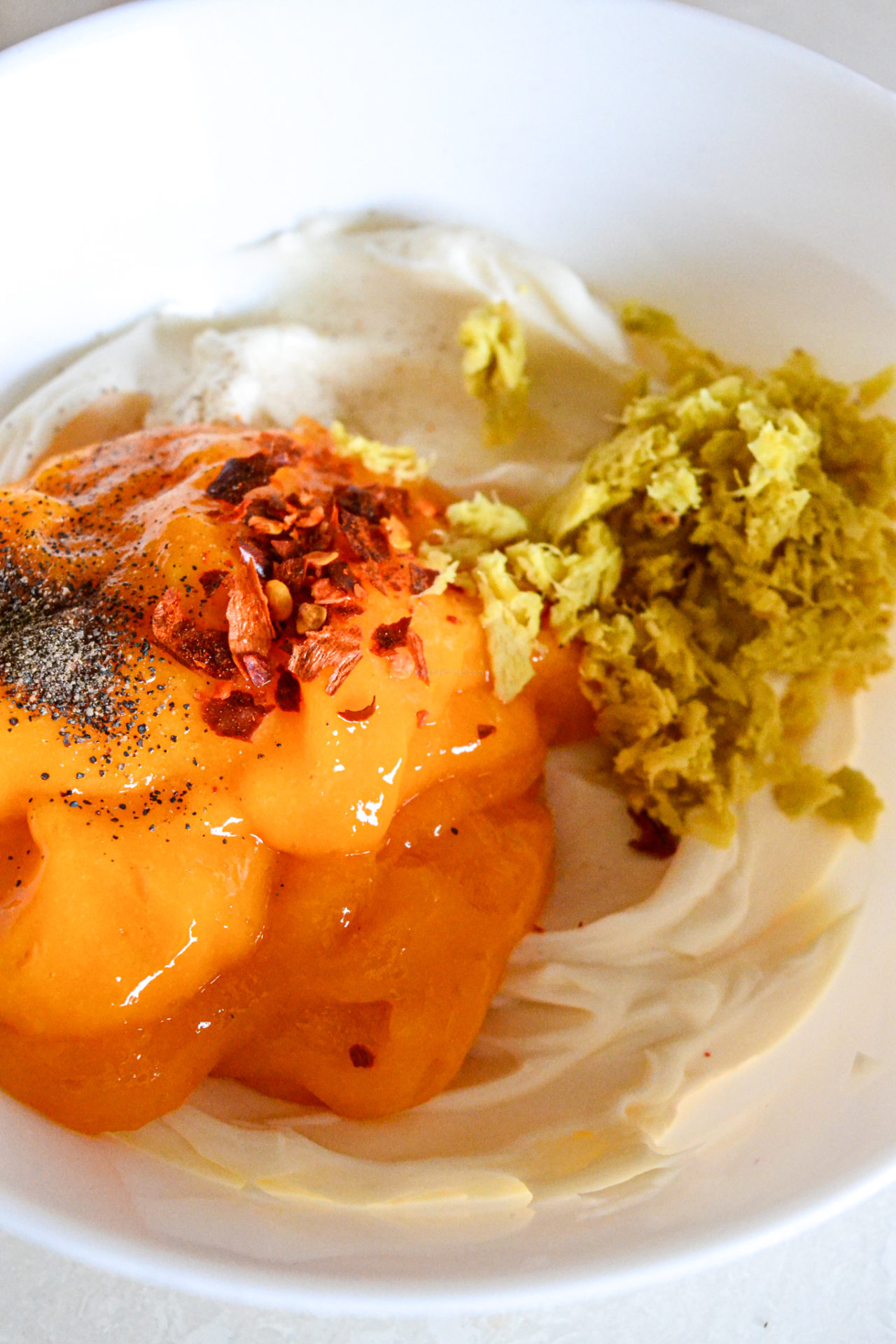 You can make the sauce in advance, and have it refrigerated up to 2 weeks. Besides being a sauce for your tacos, it can also be excellent as a dip for kuku choma, a side for pork ribs, for sweet potato fries and for literally anything your perfect heart fancies!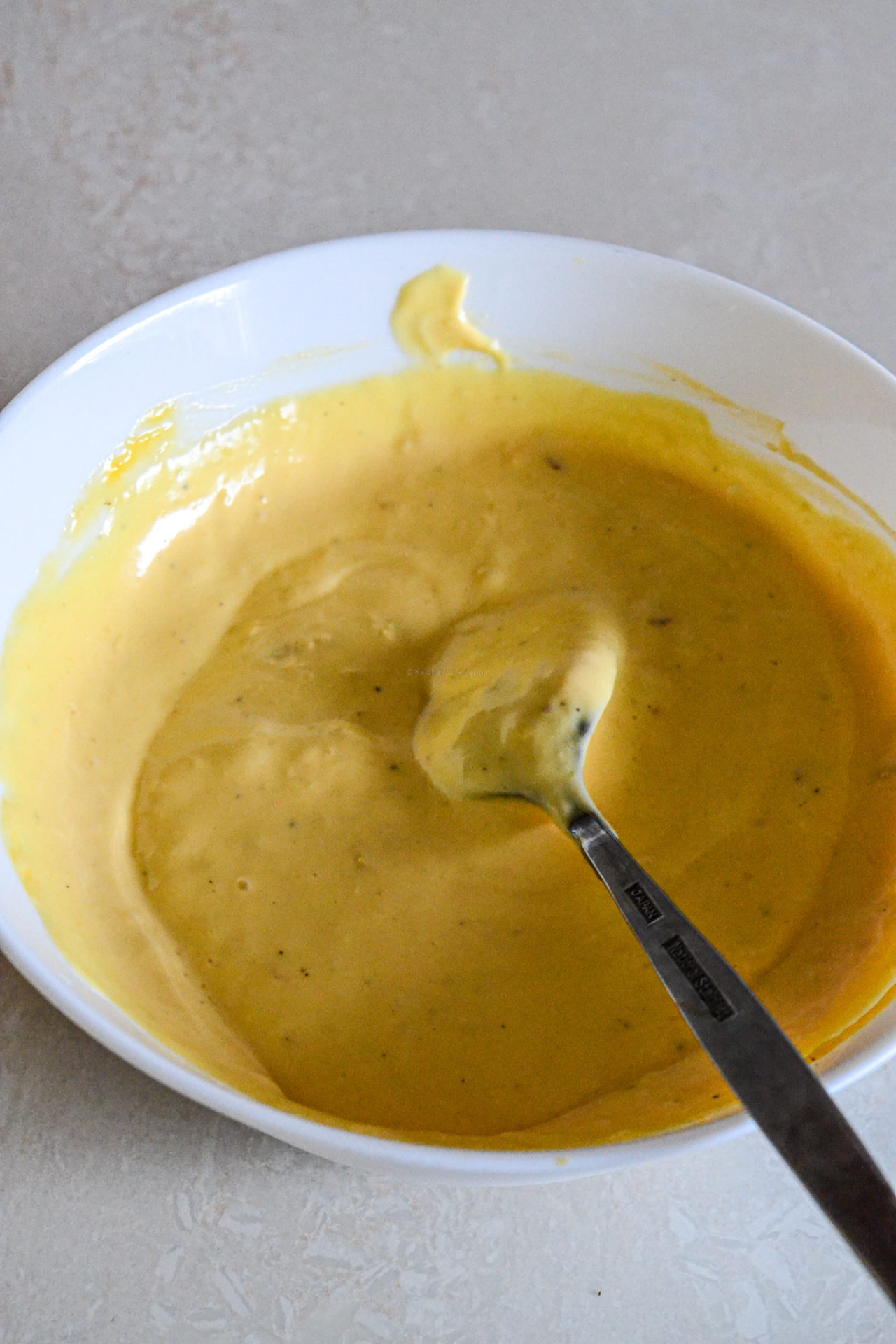 With everything now ready, proceed to assemble.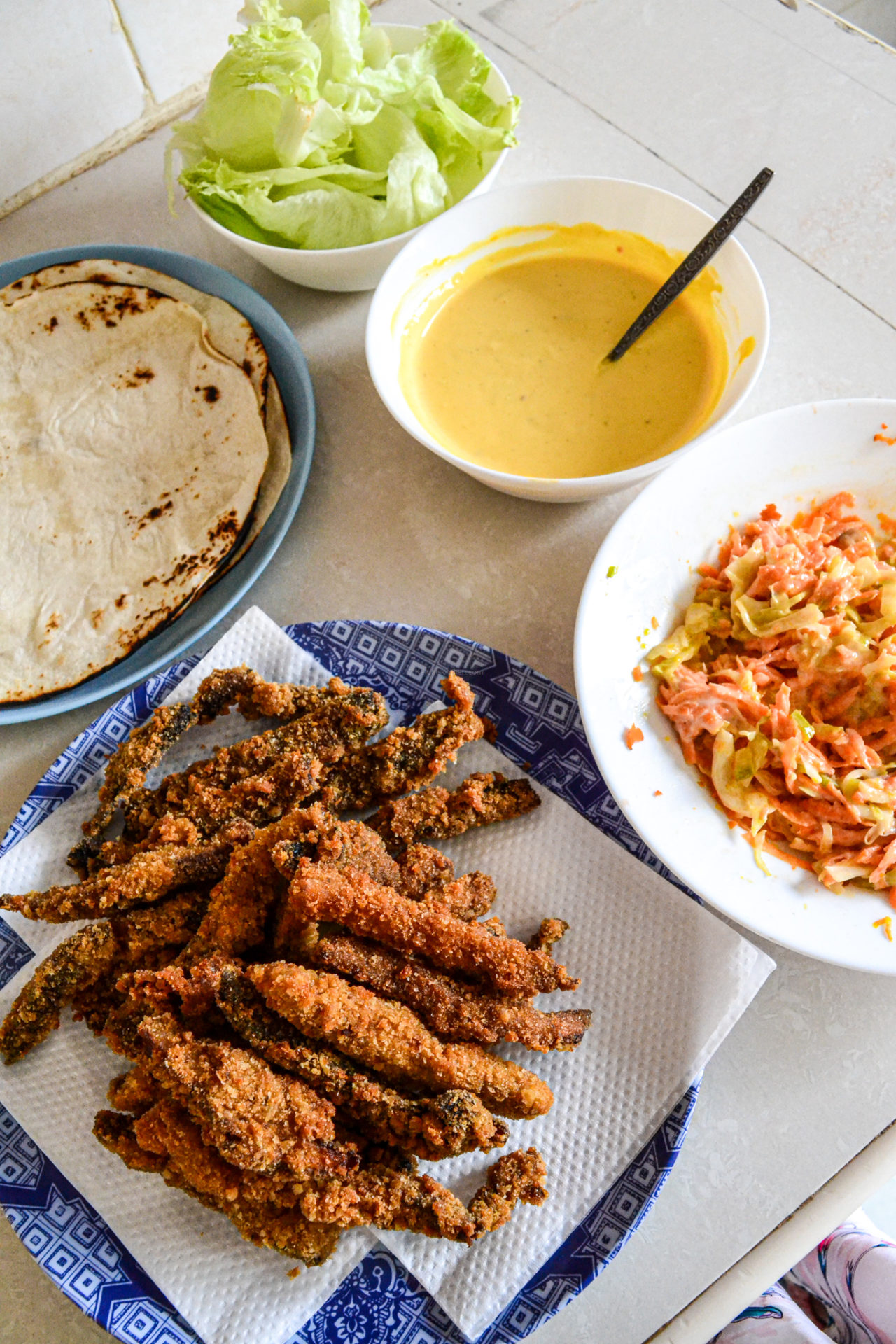 Lay your tortillas (mine are store-bought, but if you can make yours form scratch, power to you babe!!) , then a slice of lettuce, some coleslaw (or kachumbari would do in place of a slaw), the perfect cumin paprika fish fingers, generously followed by your mango ginger sauce and then garnish with some fresh dania.
Look at these babies!!!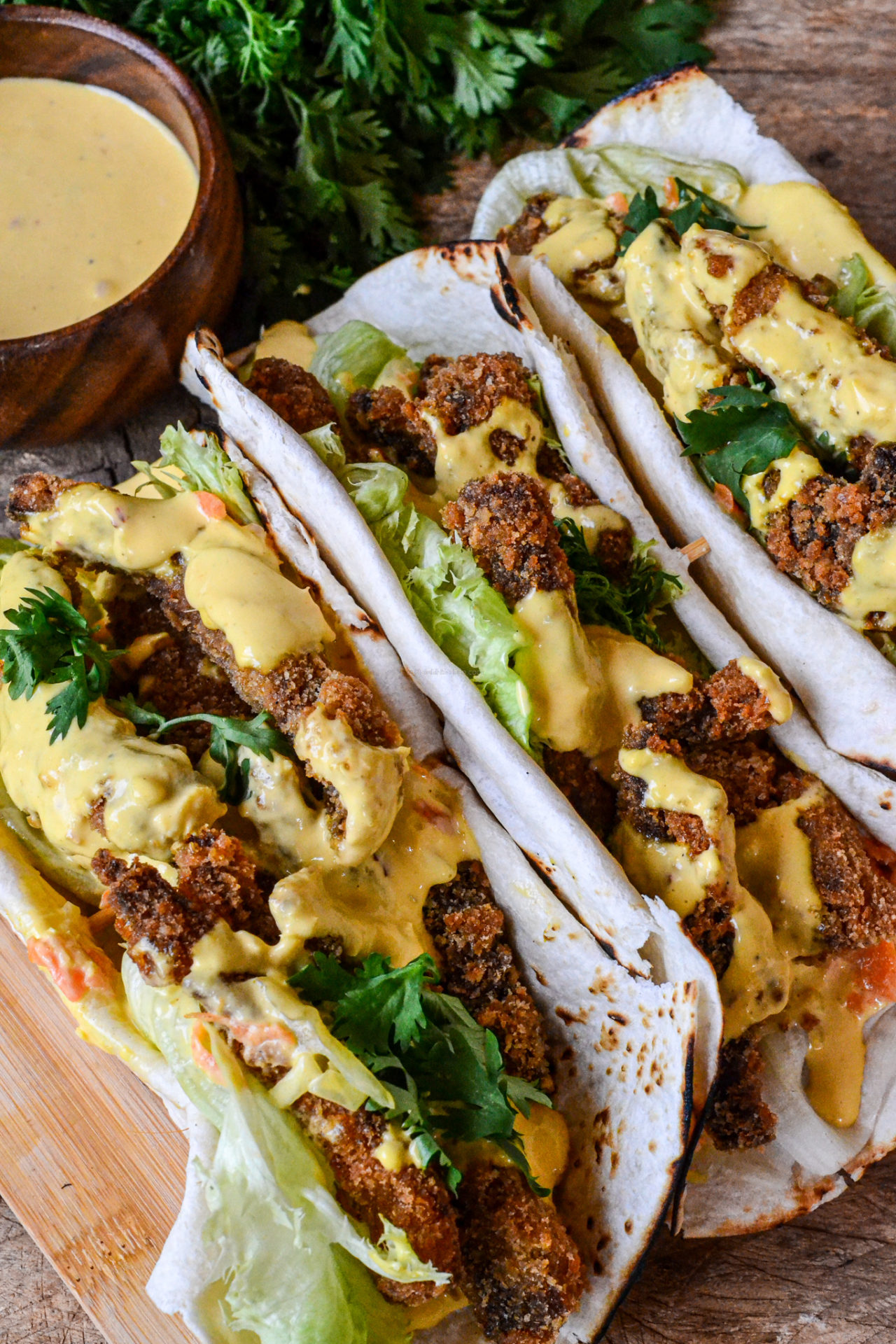 The flavor is out of this world! You can taste the amazing juiciness of the fish and every single note of the marination as well as that of the seasoning really shines through. The lettuce and the slaw introduce beautiful freshness. The warm sunny notes of the mango ginger sauce perfectly compliment the richness of the fish and makes each bite perfect!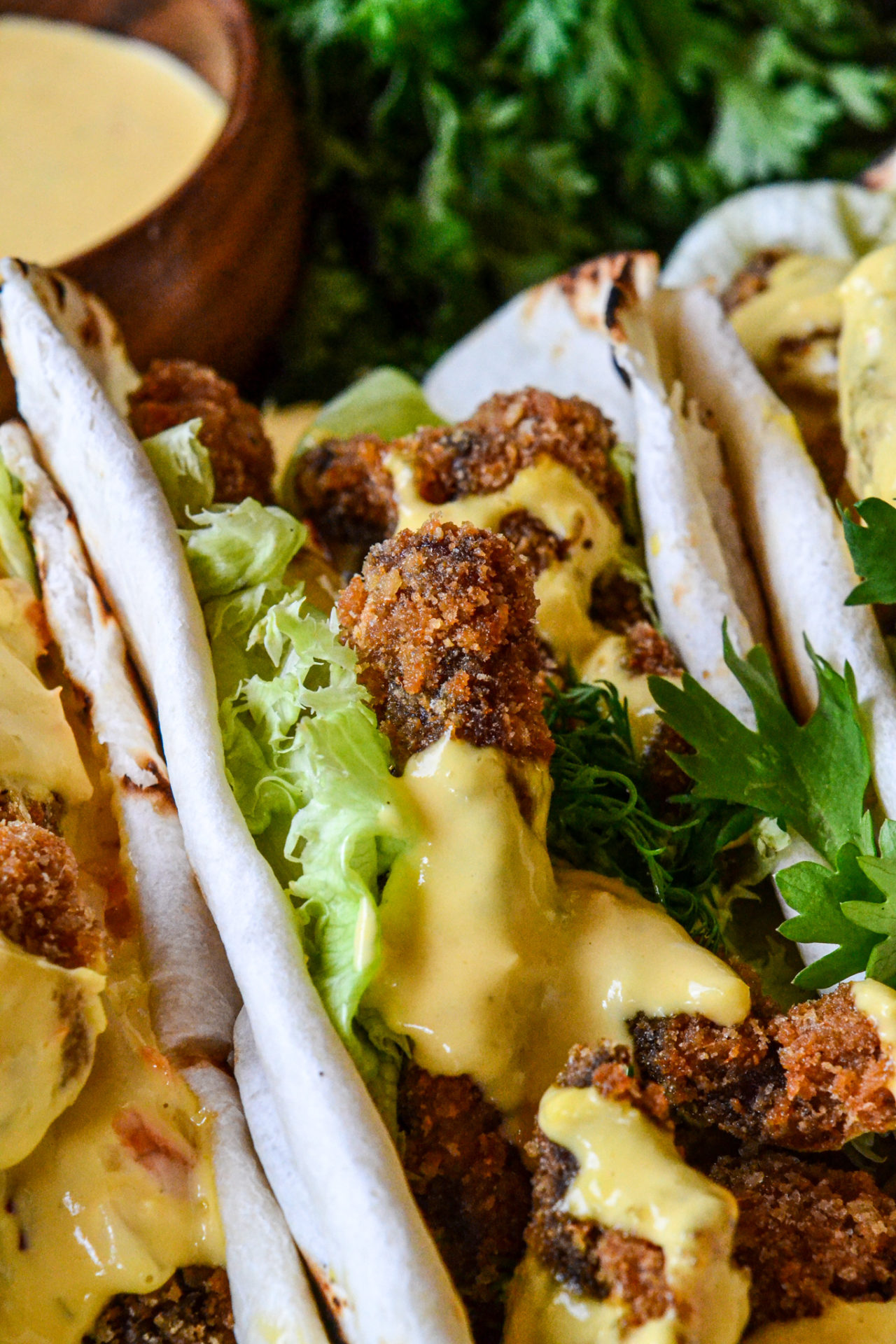 This is the most perfect fish taco you will ever try and I cannot wait for you guys to enjoy this! And now that we are just at the beginning of mango season, make sure this beautiful recipe is on your to-make list.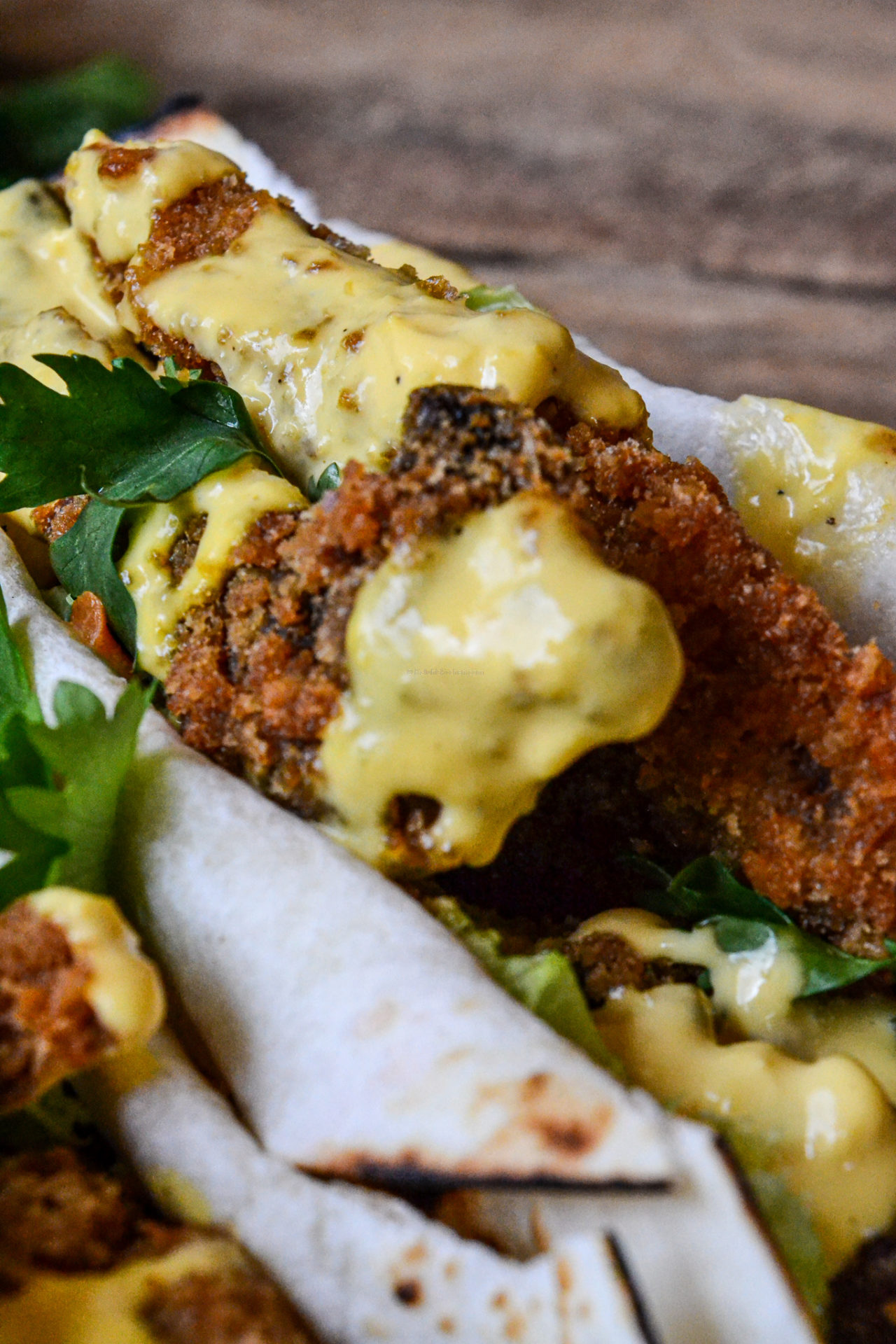 Thank you so much for making my year super delicious! Thank you for subscribing to my channel and watching today's video! Thank you for all the super purchases you have made on my second book publication! Thank you for your support, your love and your loyalty!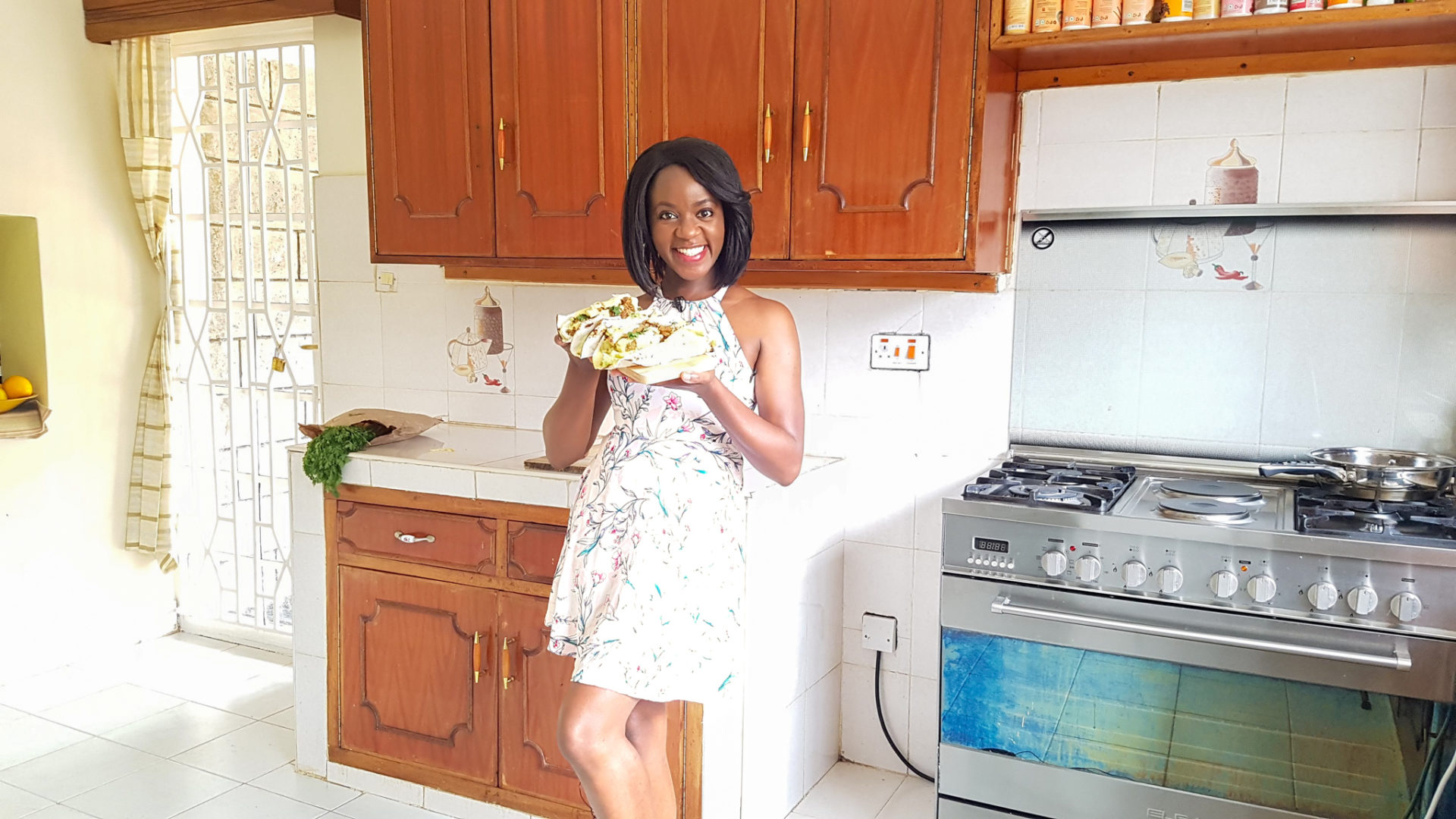 xx
---
Get your downloadable recipe here :))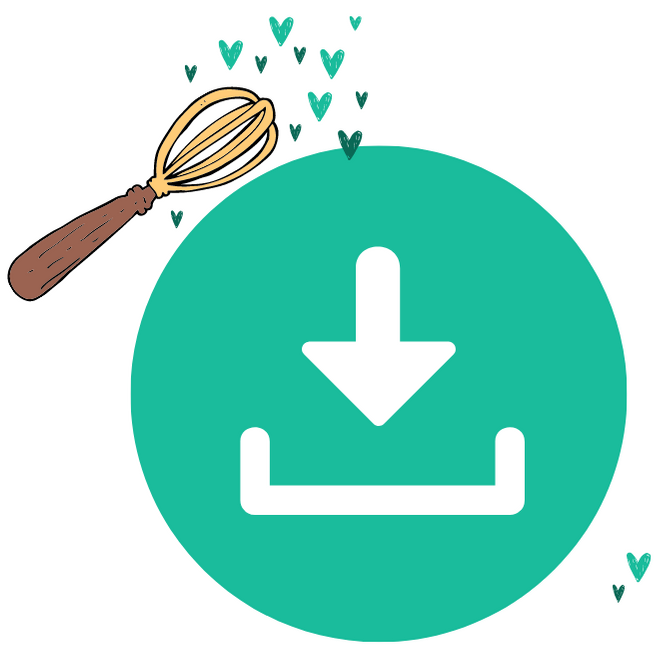 ---
All content and images are copyright protected by



Do not copy in part or whole without giving due credit.
---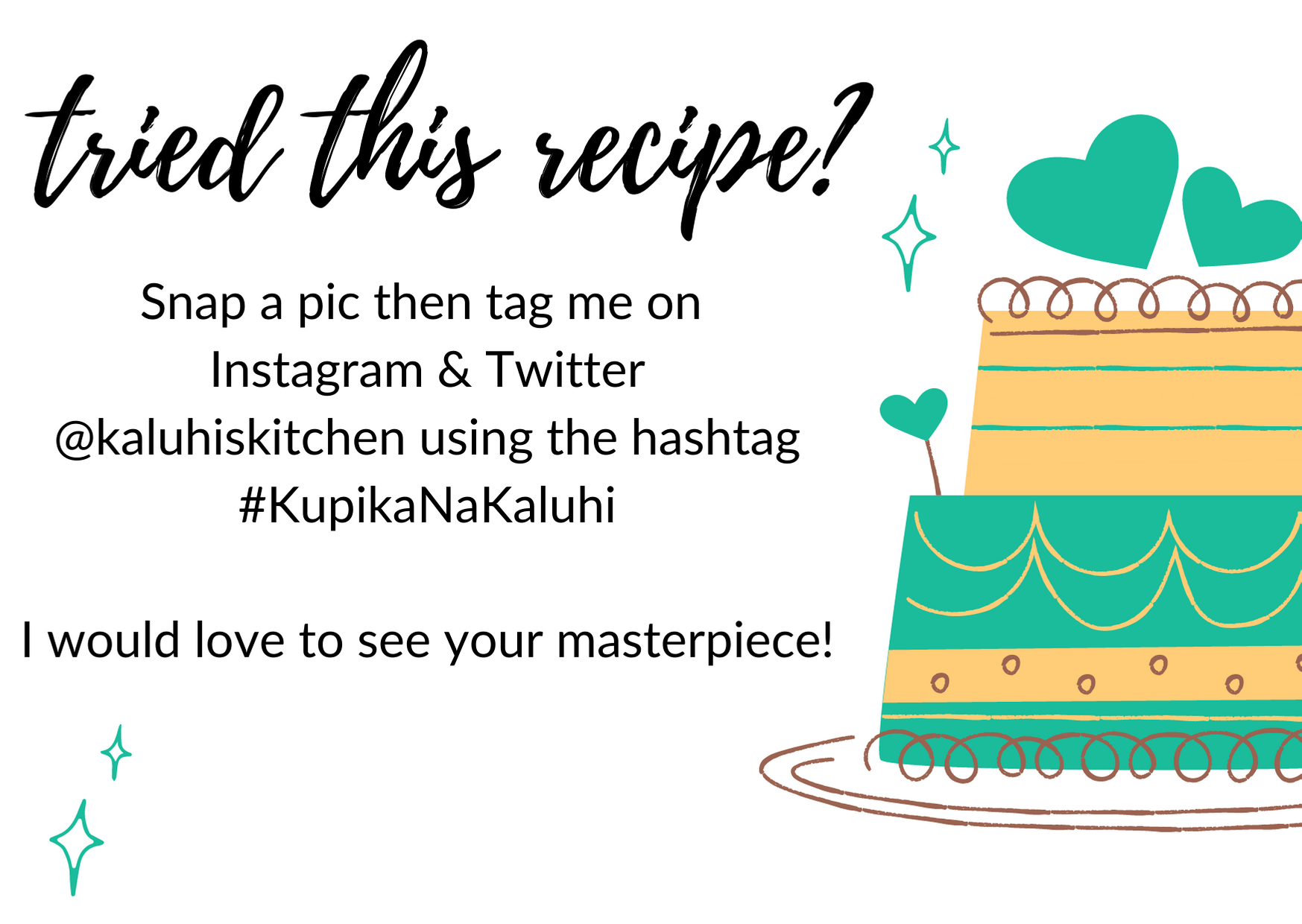 ---