I think it is universally agreed that the best recipes are those that are both very simple and very delicious. Do not get me wrong, I honestly do not mind putting in the time and cooking meals that demand that investment. It always pays off in the end! However, sometimes one is just tired, but still, in the mood to eat something supper yum. In instances such as those, I almost always turn to my cheesy chicken pasta bake.
This recipe is simple and an easy crowd-pleaser. It is a default when impromptu guests come knocking. It is impossible not to love and just as difficult not to savor! This is for certain gonna be among your family's absolute faves!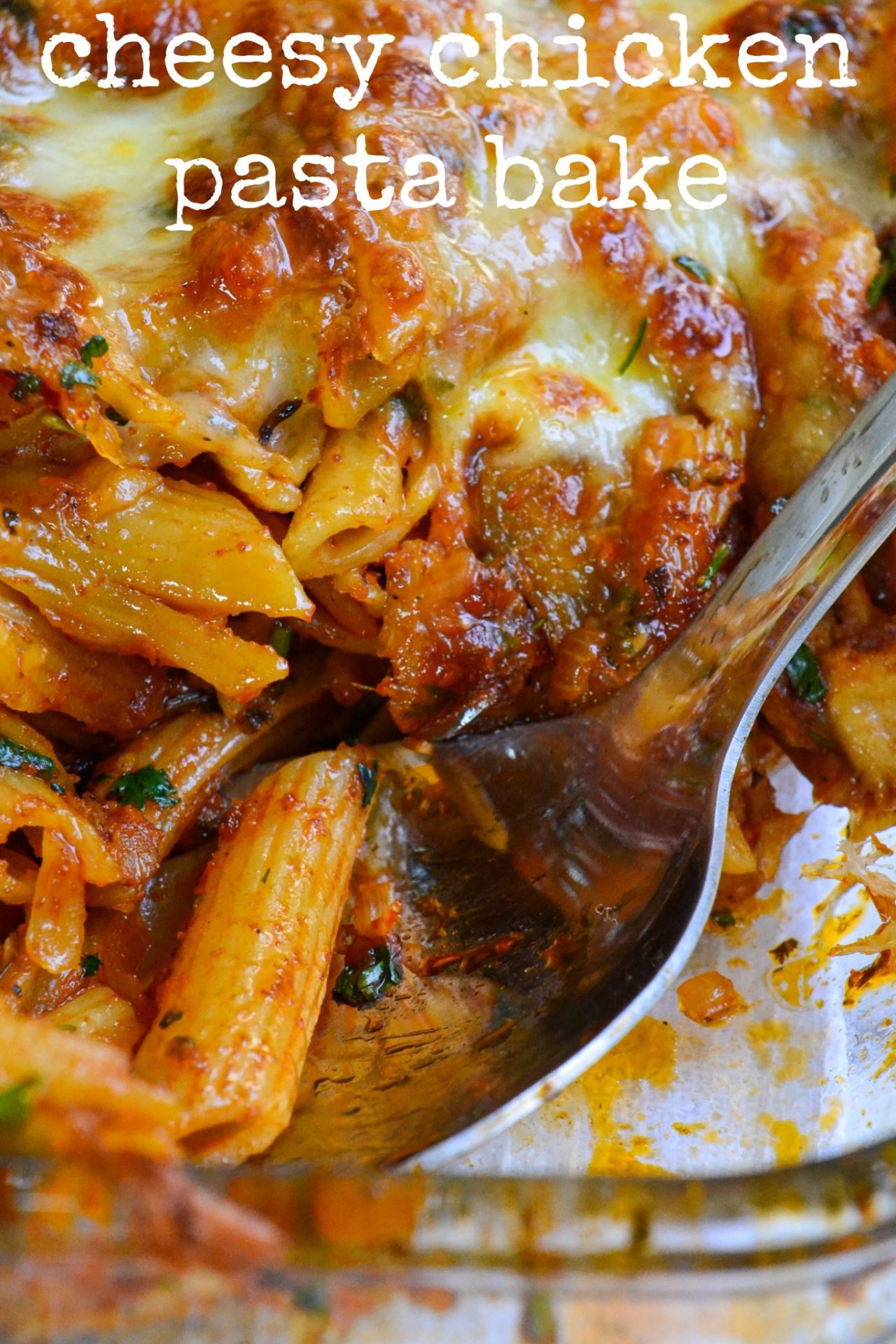 PREP TIME: 20 min    COOK TIME: 25 min       SERVES: 5
Ingredients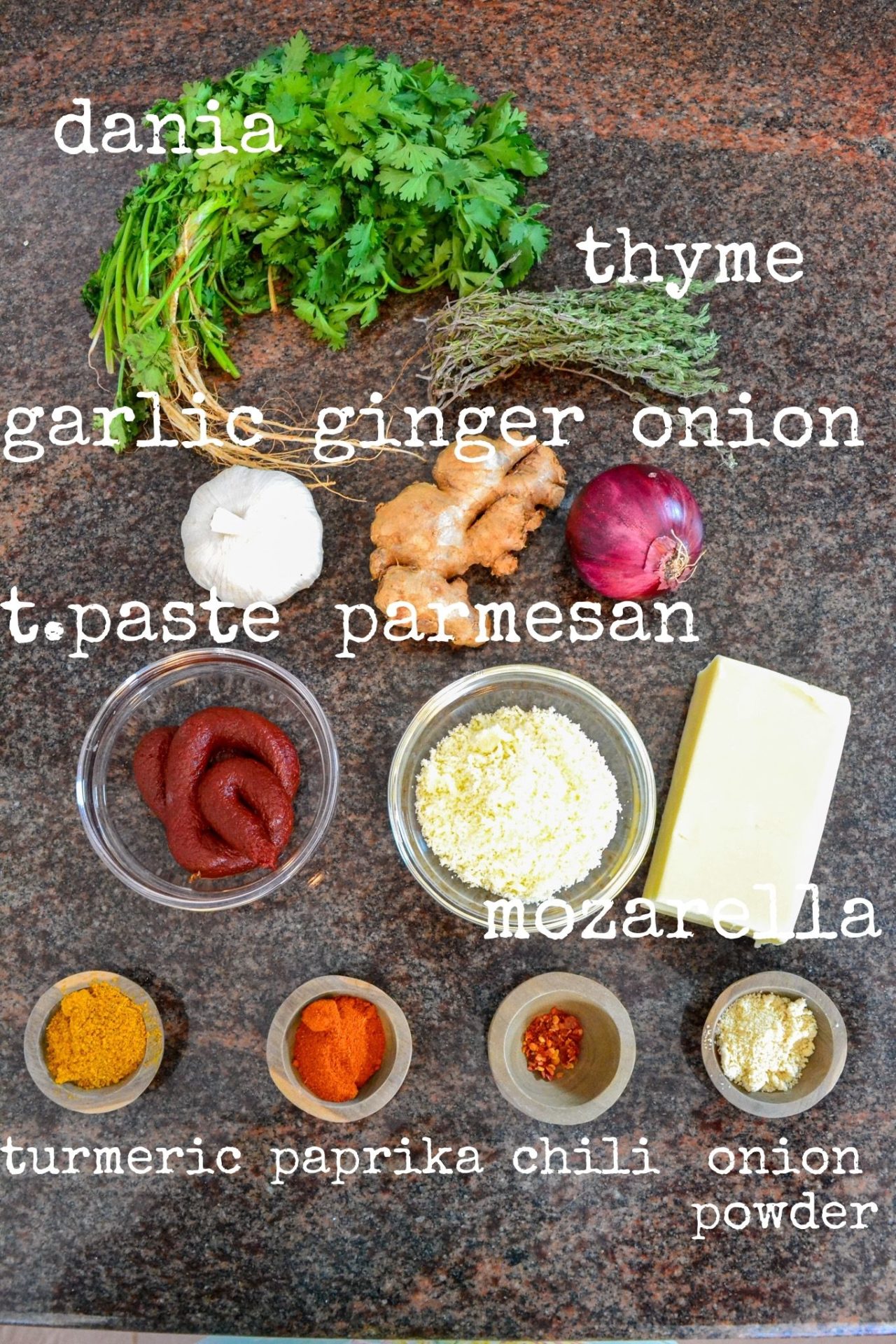 600g of cooked penne pasta
1 cup of pasta water
500 g of deboned and sliced chicken thigh (or breast)
1 small red onion, diced
1 tablespoon of garlic
1/2 tablespoon of minced ginger
1/4 cup of chopped dania stems
6 sprigs of fresh thyme
3 tablespoons of tomato paste
1 tablespoon of curry
1/2 tablespoon of onion powder
1 tablespoon of smoked paprika
1/4 teaspoon of chili
2 tablespoons of parmesan
125 g of freshly grated mozzarella
Method
Begin by cooking your pasta (penne) as prescribed on the packet.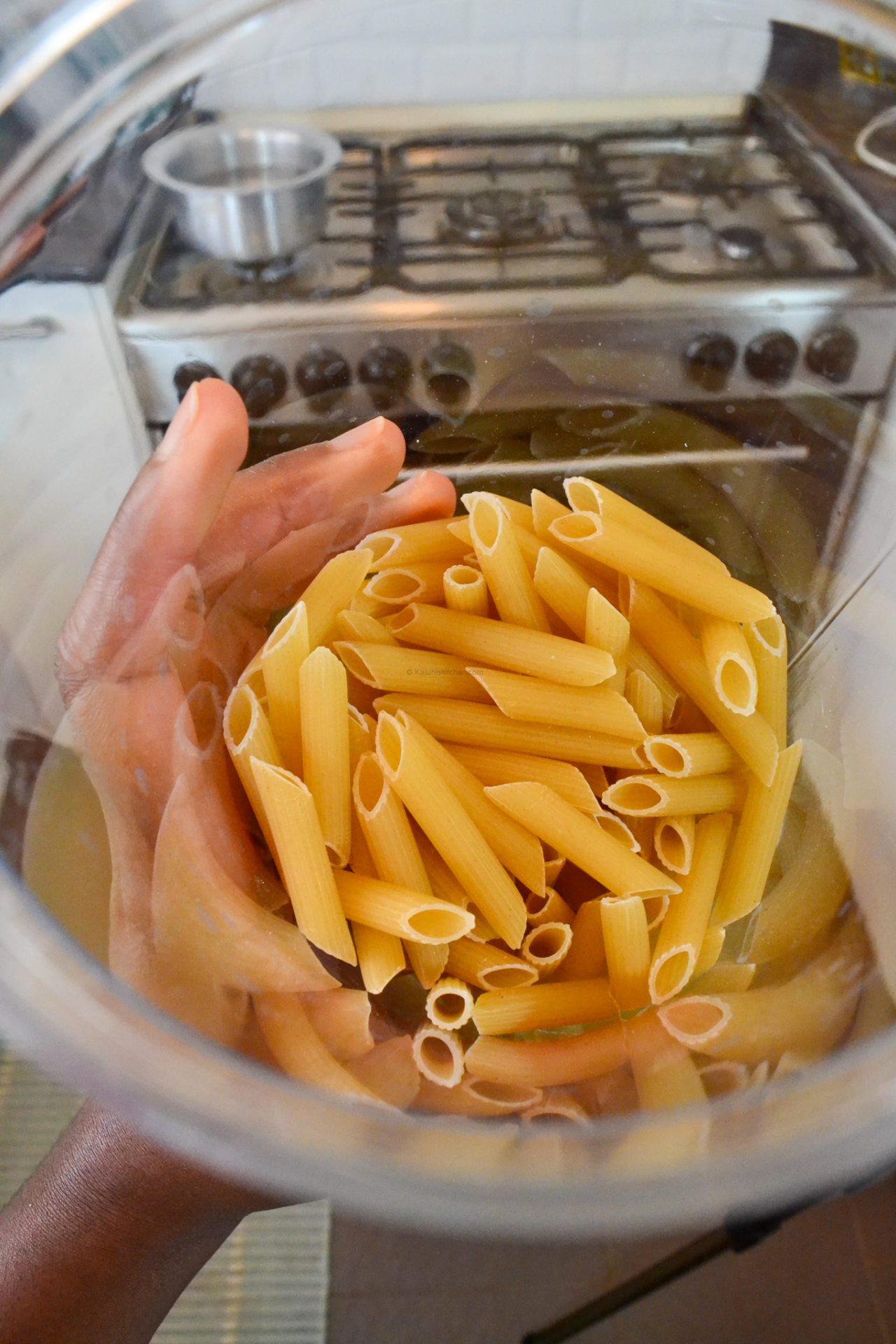 Besides penne, you can use wagon wheels, large shells, rigatoni or pipe rigate – all available in your well-stocked local supermarket. Allow this to cook until al-dente, and reserve 1 cup of pasta water to be used later.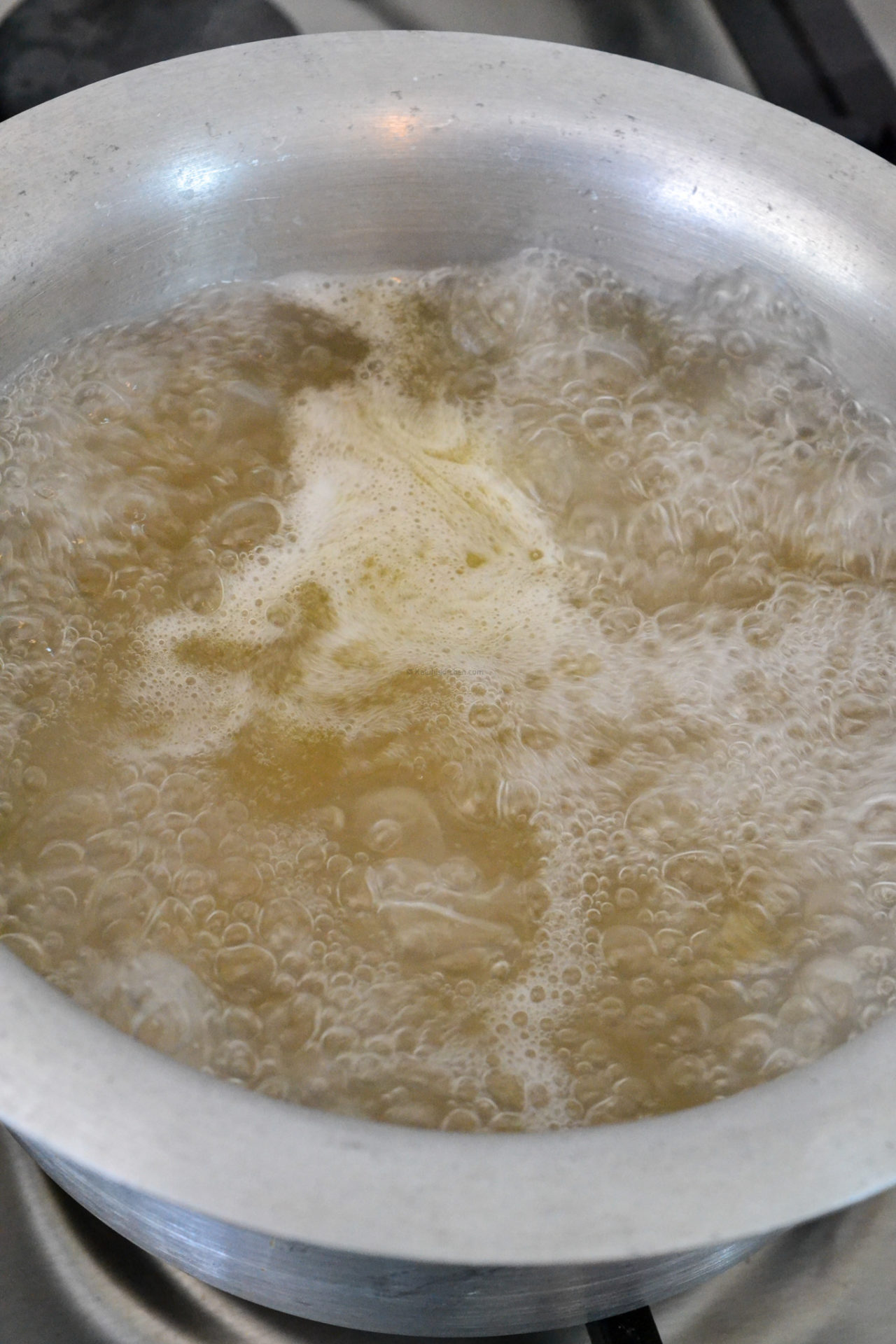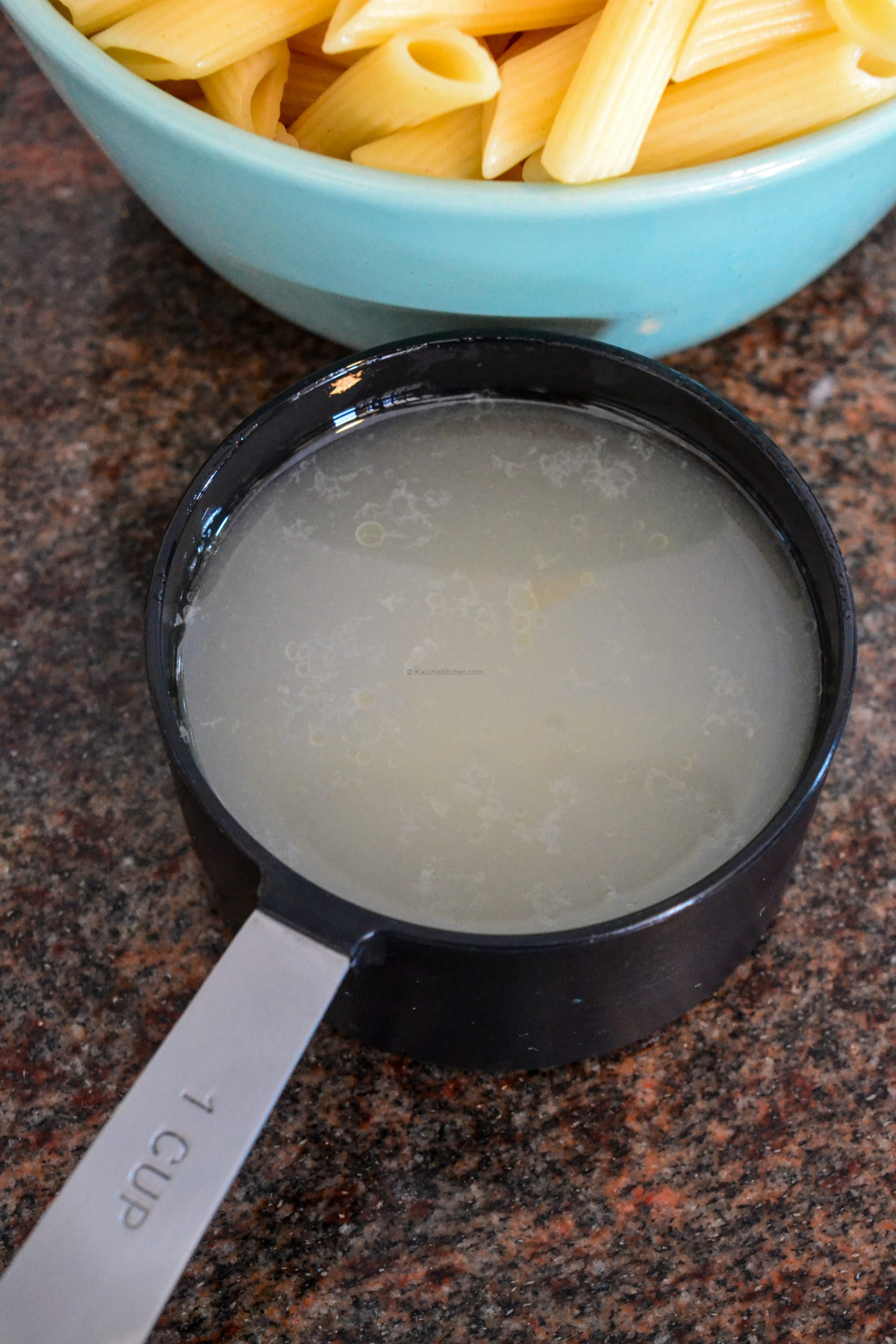 Drain the remaining pasta water and run the cooked penne through a stream of cold water. This is an important step as it prevents the pasta from clamping together.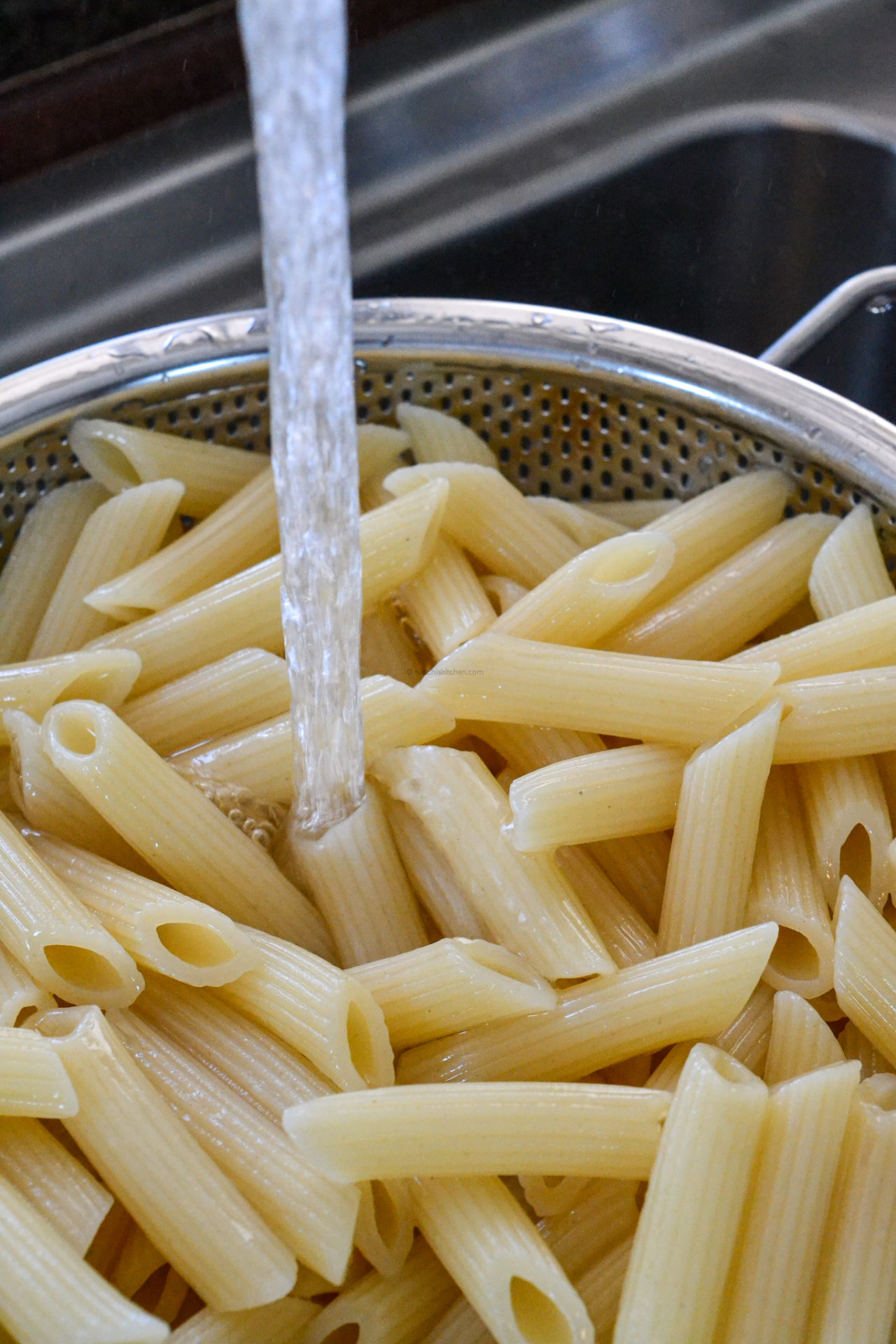 Once done, set aside.
Now, we begin the cooking. In your sufuria, add some oil and some salt. Add in the onion, dania (cilantro) stems, thyme, ginger, garlic and sautee until softened and fragrant. A great herby base makes for a phenomenal meal so this recipe demanded no different!
Doesn't this look so vibrant?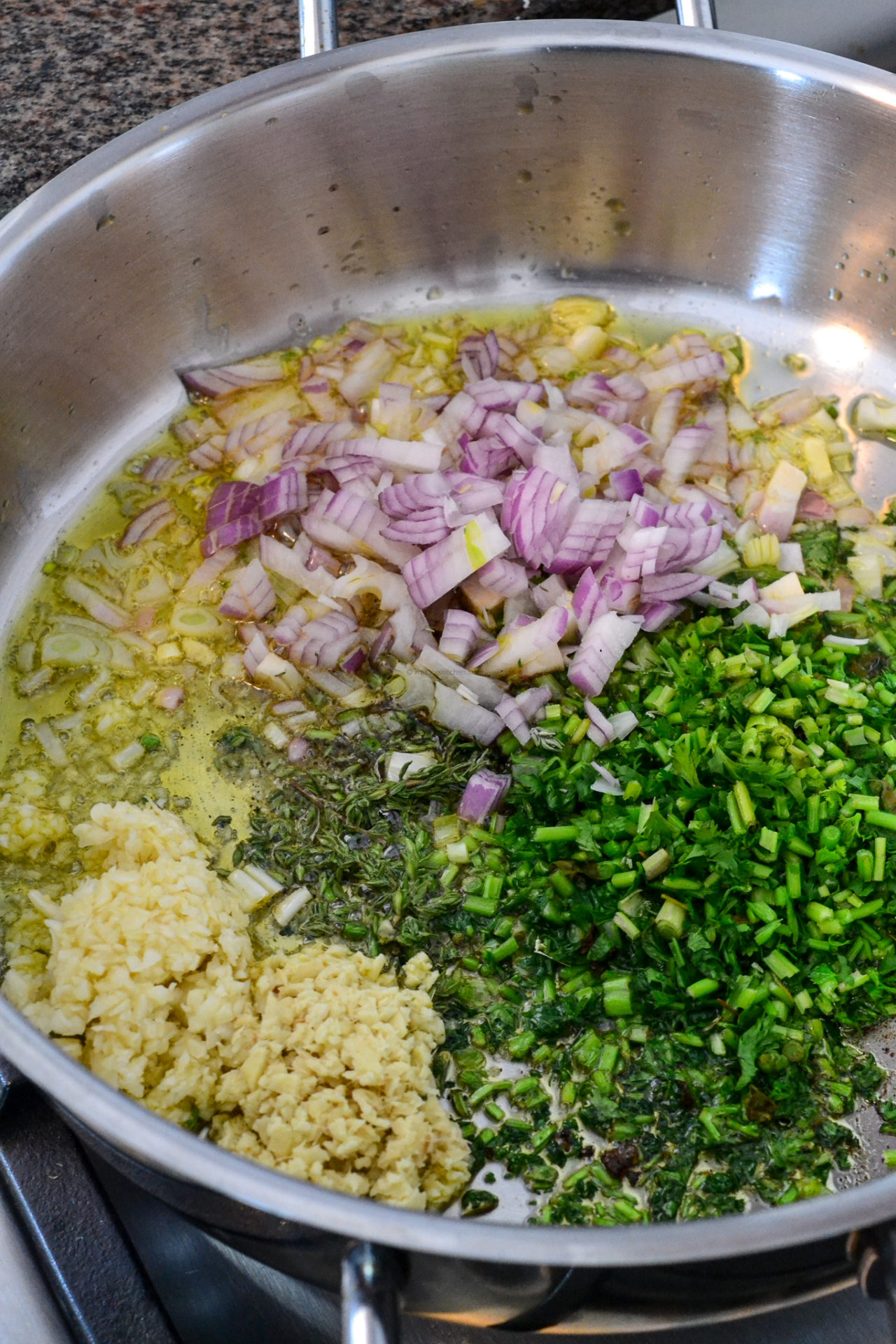 Add in the tomato paste, the retained pasta water and the spices and cook down for about 5 minutes until the color intensifies. The pasta water provides a liquid medium for the spices to cook down in but also introduces some starchiness that gorgeously thickens the mchuzi.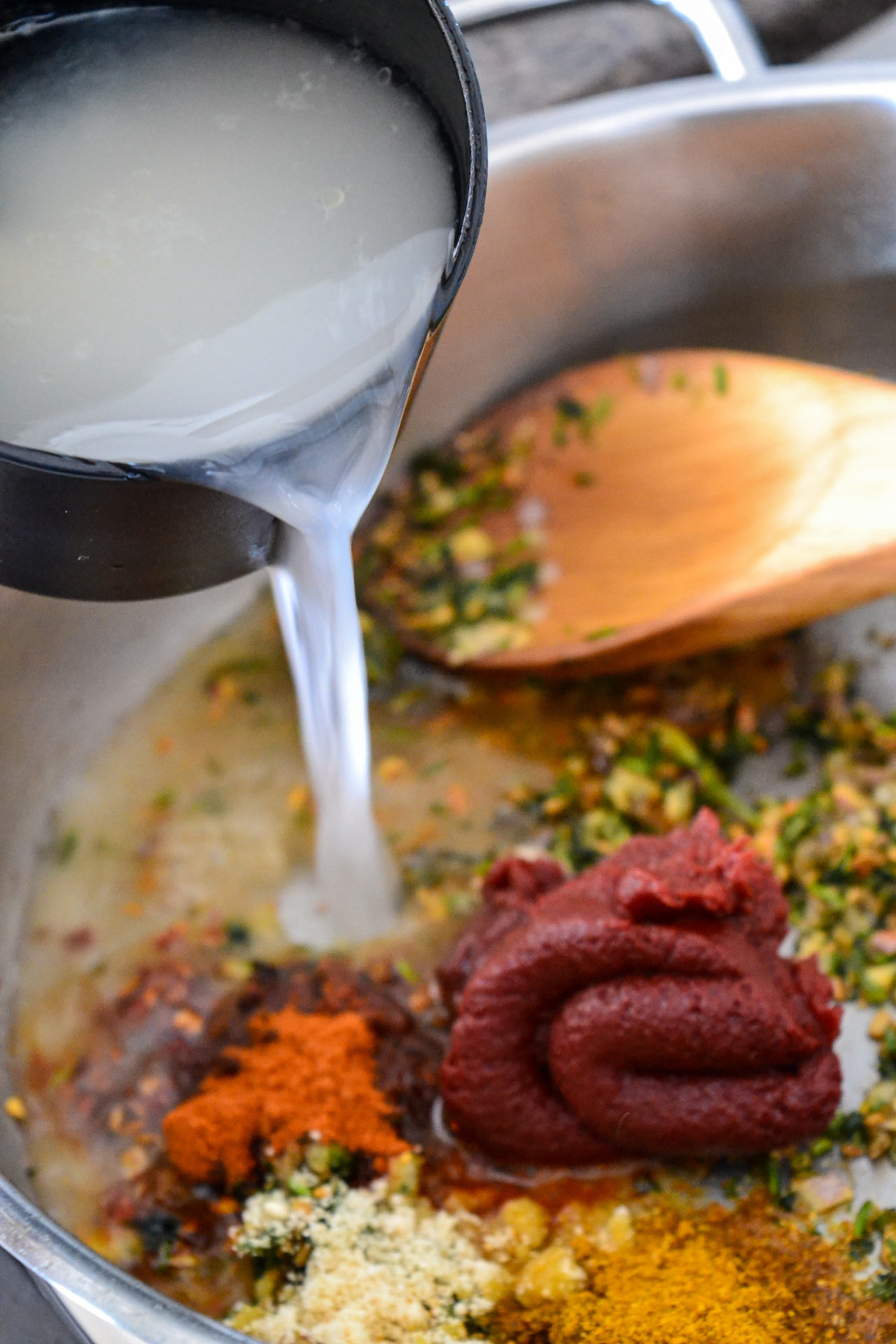 Thick texture, rich, deep color. You can check out the consistency of the mchuzi from the video at 3.09 – 3.12.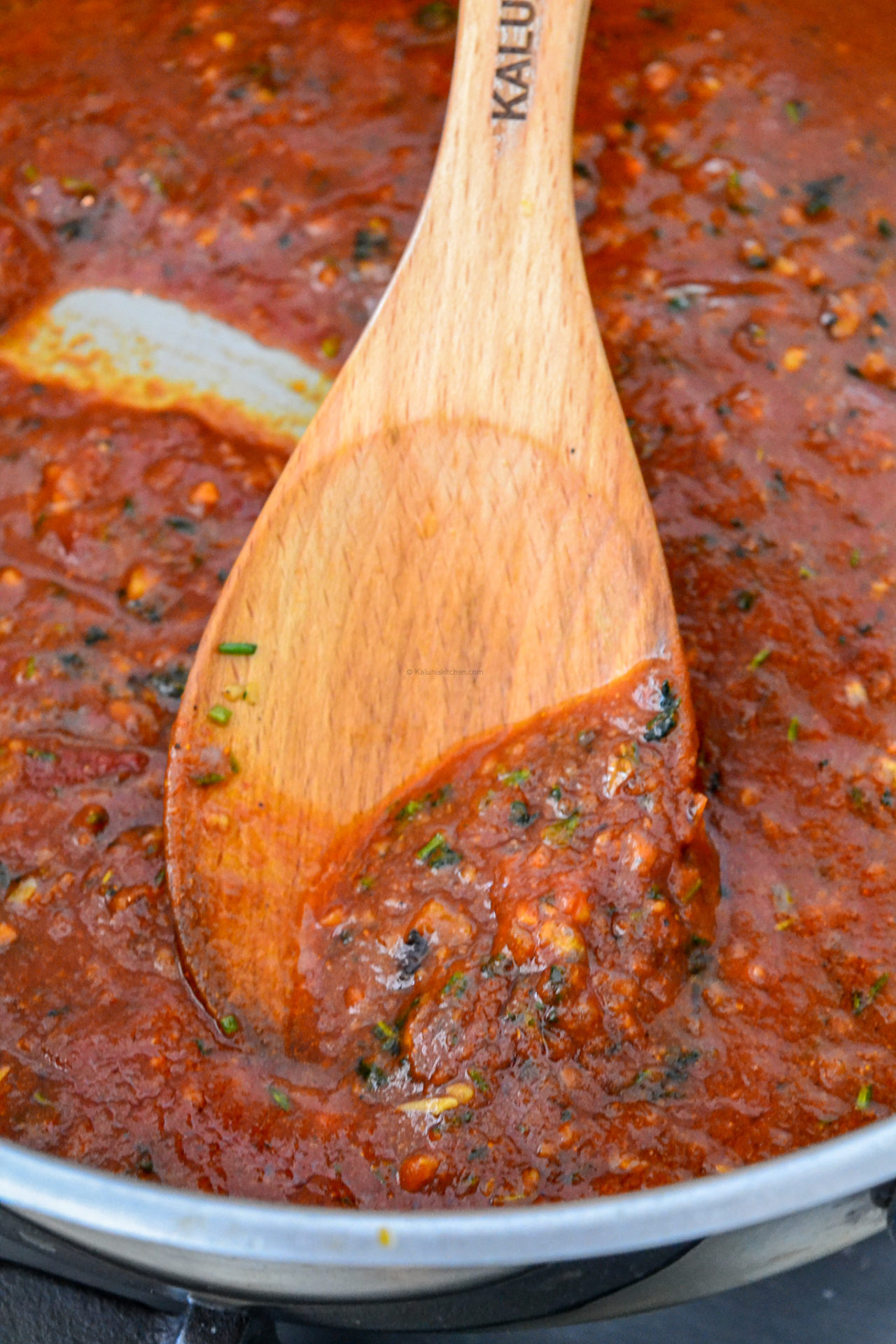 Add in the chicken and allow to cook. This will take just under 5 min because the chicken is sliced in strips meaning a larger exposed surface area allows for speedier cooking. For this recipe, I used de-boned chicken thighs as that is what I had at hand. However chicken breast would work just as fine. You want your chicken to remain nice and juicy so be careful not to overcook it.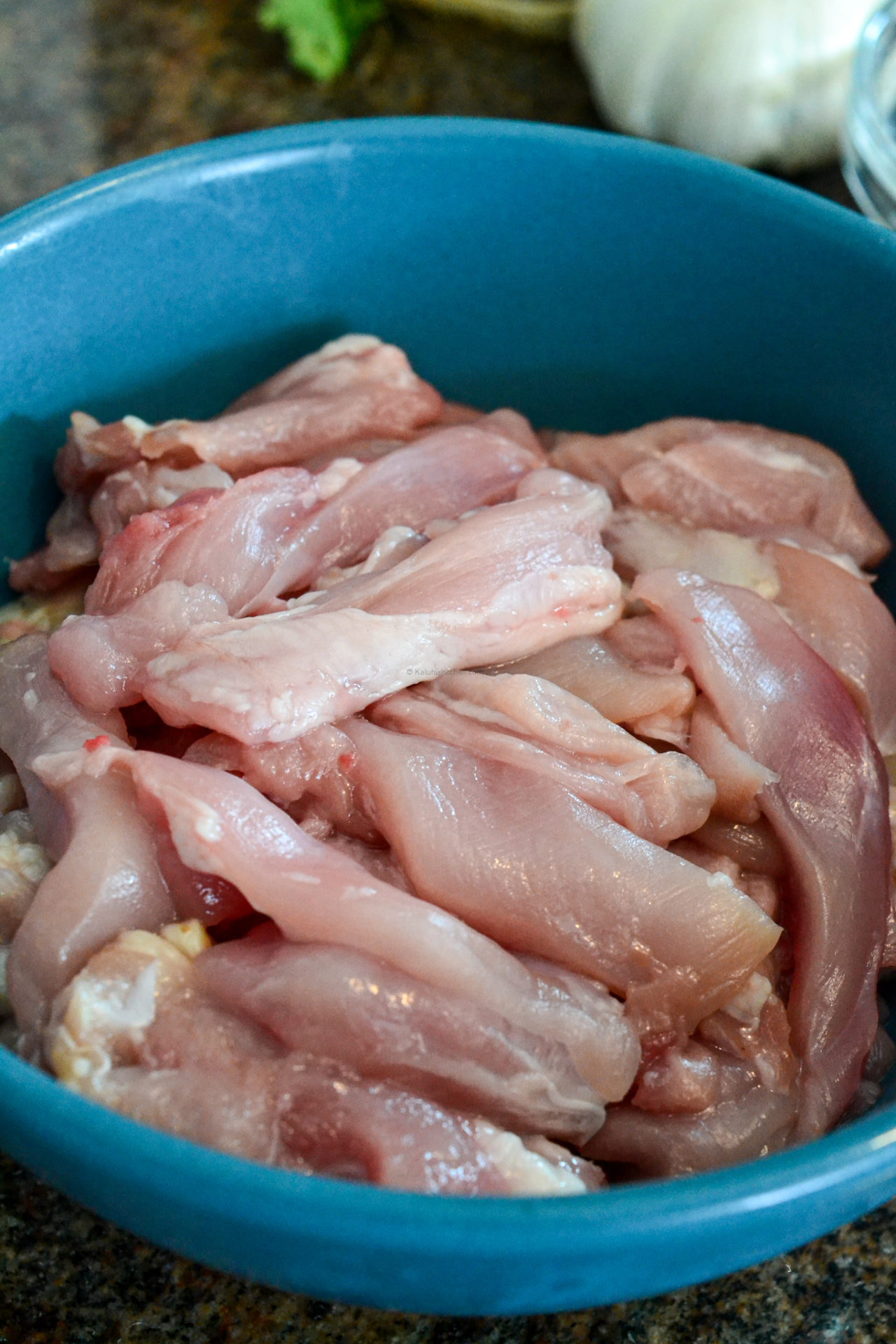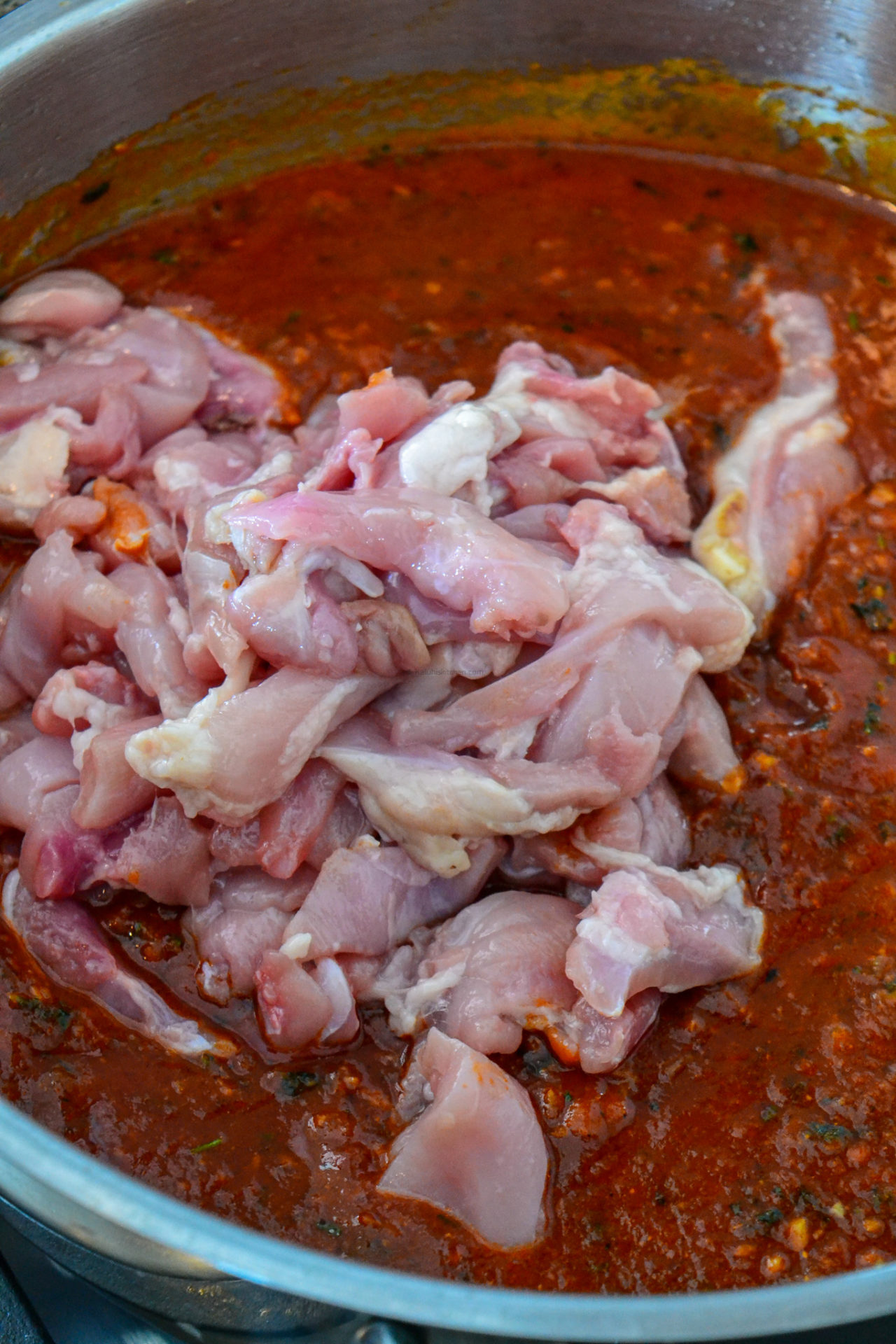 Remember, because the chicken is cut really small, it will take a brief amount of time to cook – literally under 10 minutes. Ensure not to overcook the chicken as we want to have it remain juicy and tender.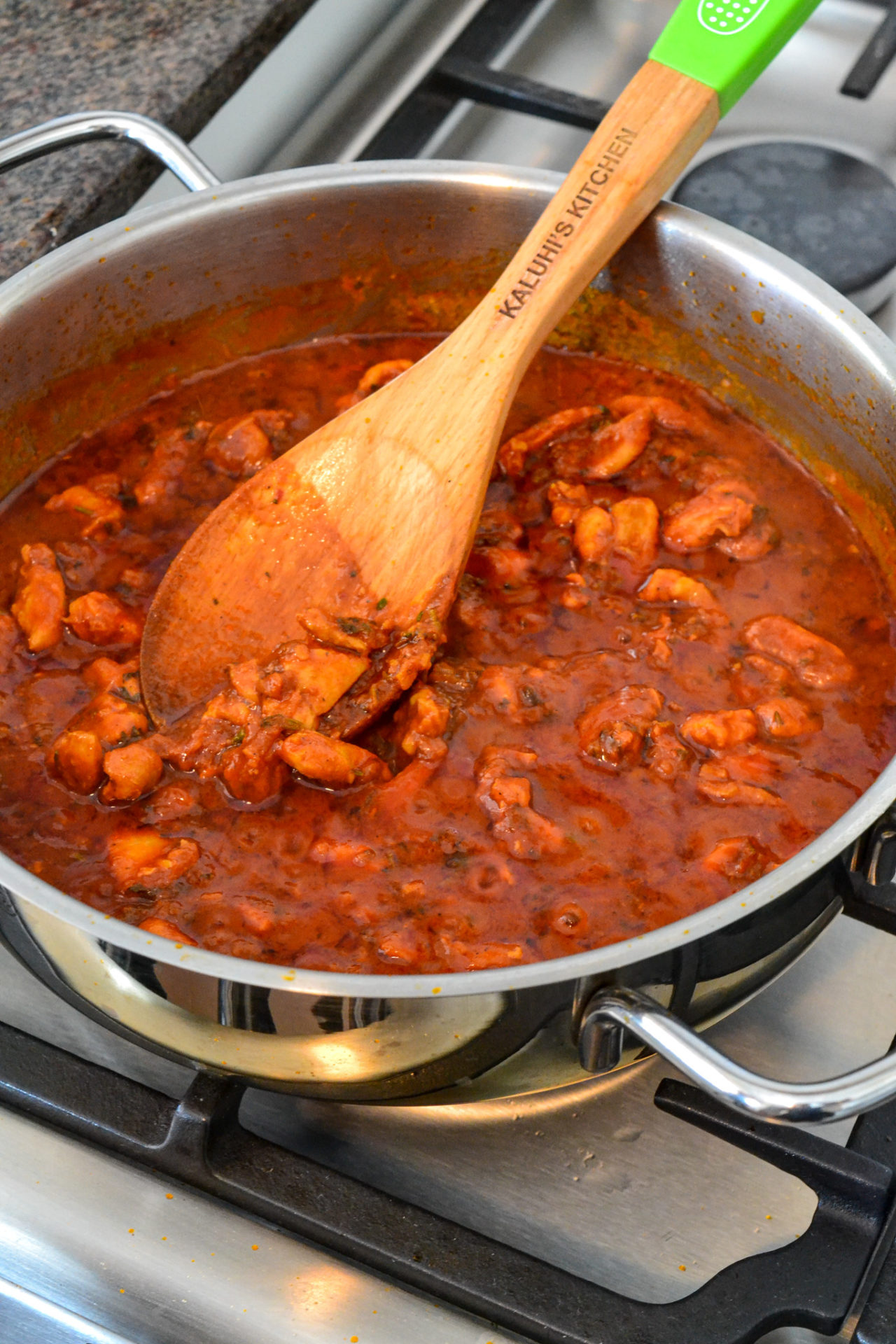 Once done add in the cooked pasta, and the parmesan. The parmesan is one of the two cheeses we are using for this dish and it gets introduced at this stage. I love the flavor and how it introduces creaminess to the dish. Mix it all in.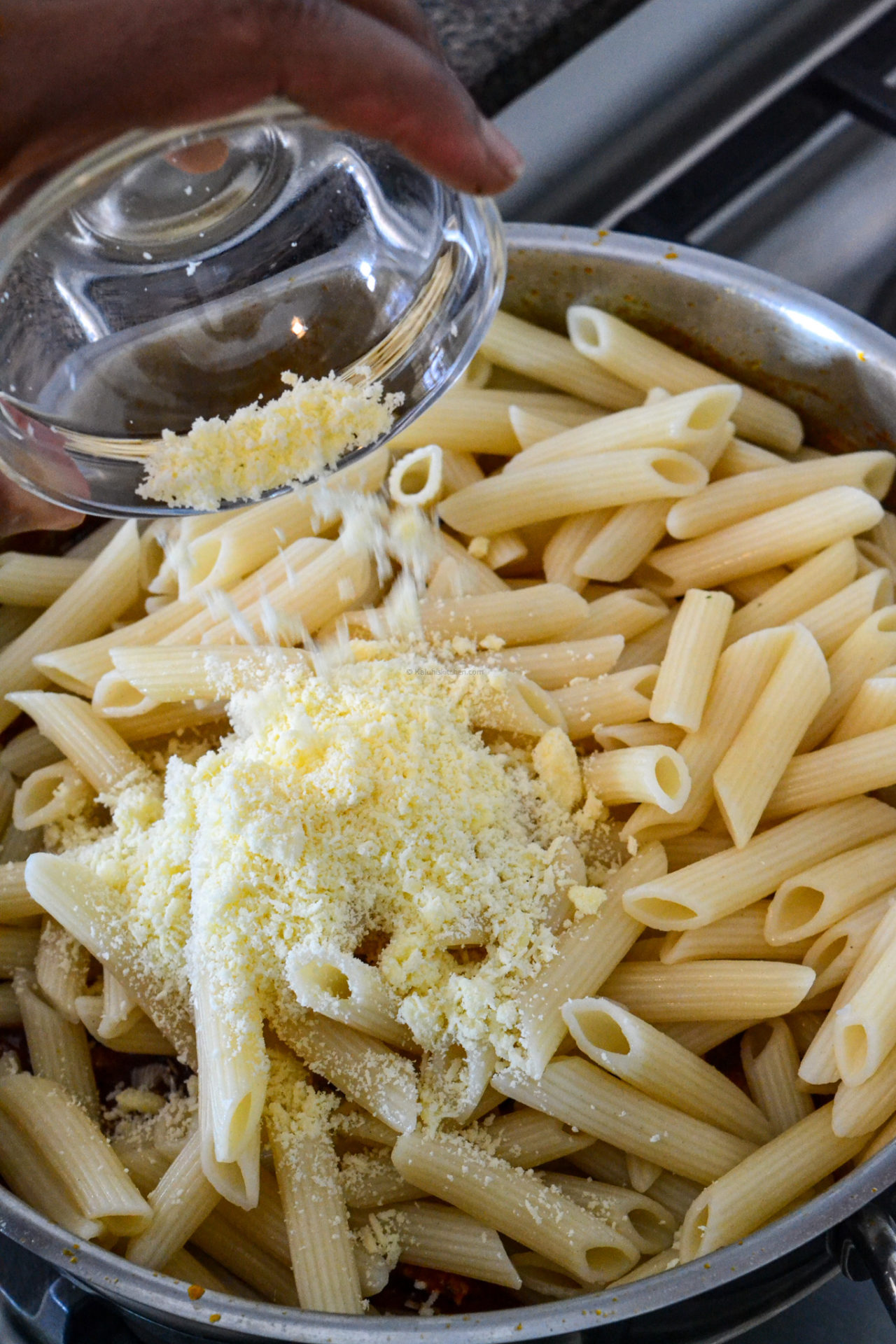 Add in some chopped dania (cilantro) and give one final mix.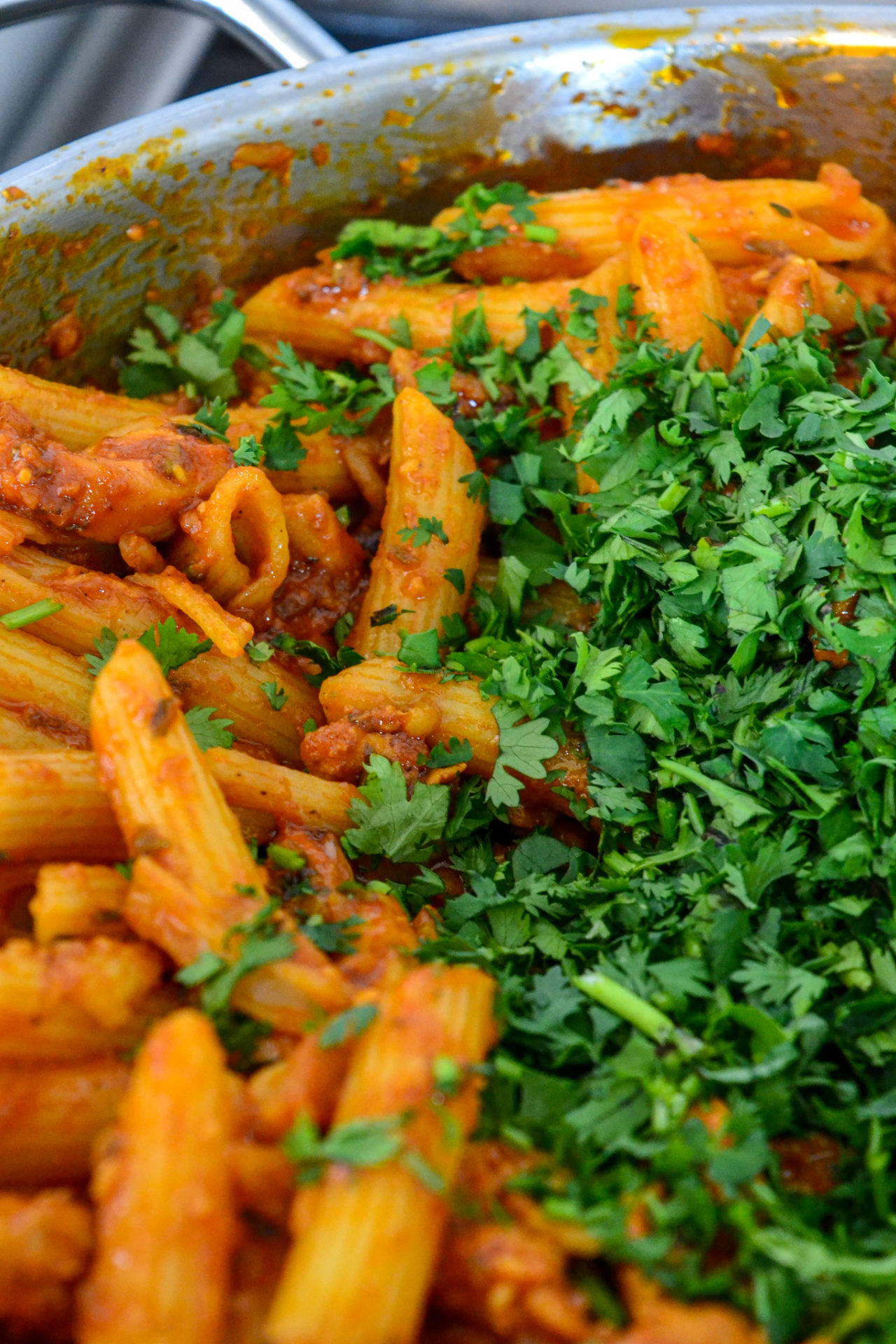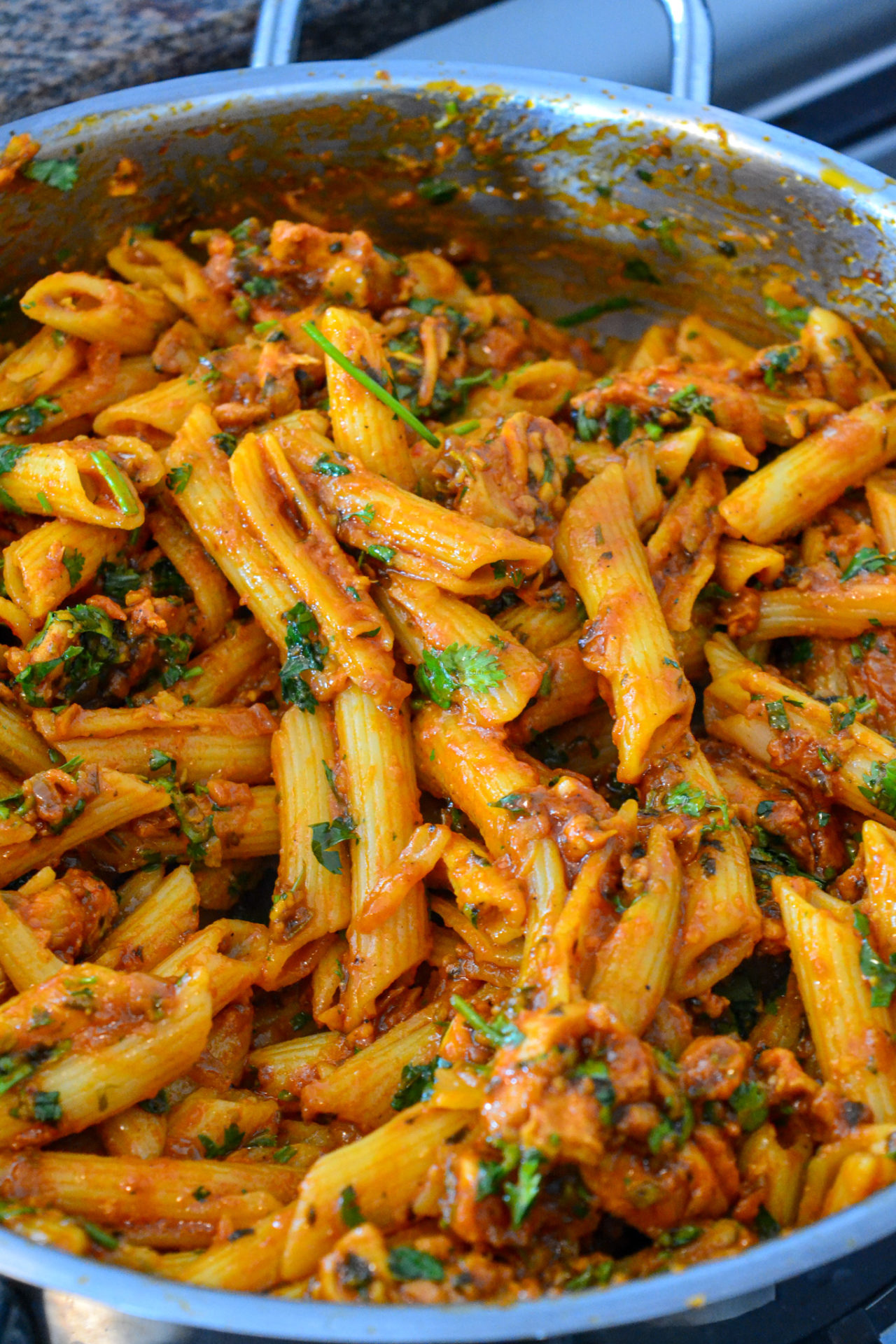 Once done, pour all this onto a casserole dish, and sprinkle your freshly grated mozzarella over the top. I understand you can buy already grated mozzarella but freshly grated one will give you the flavor and stretch you will really enjoy!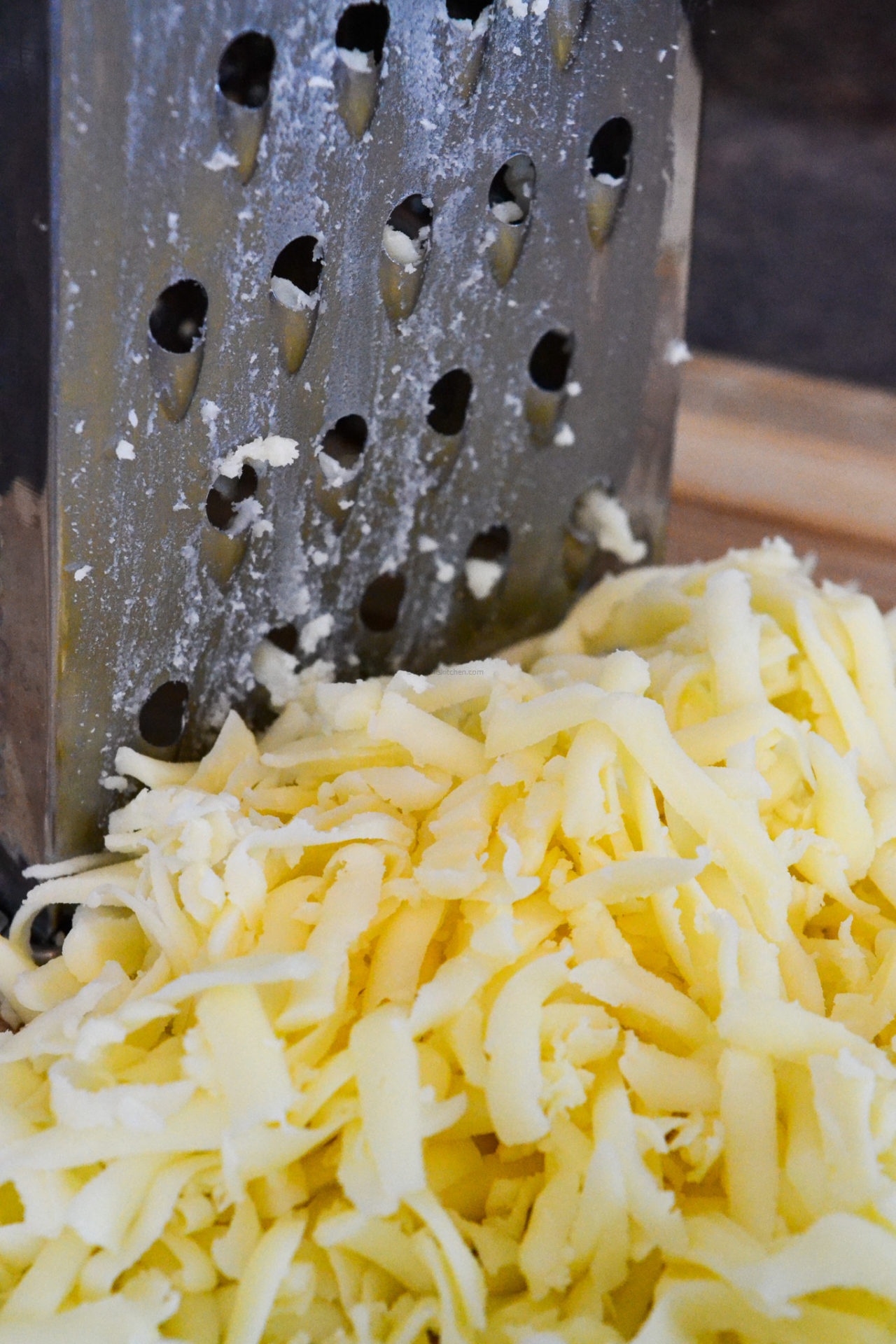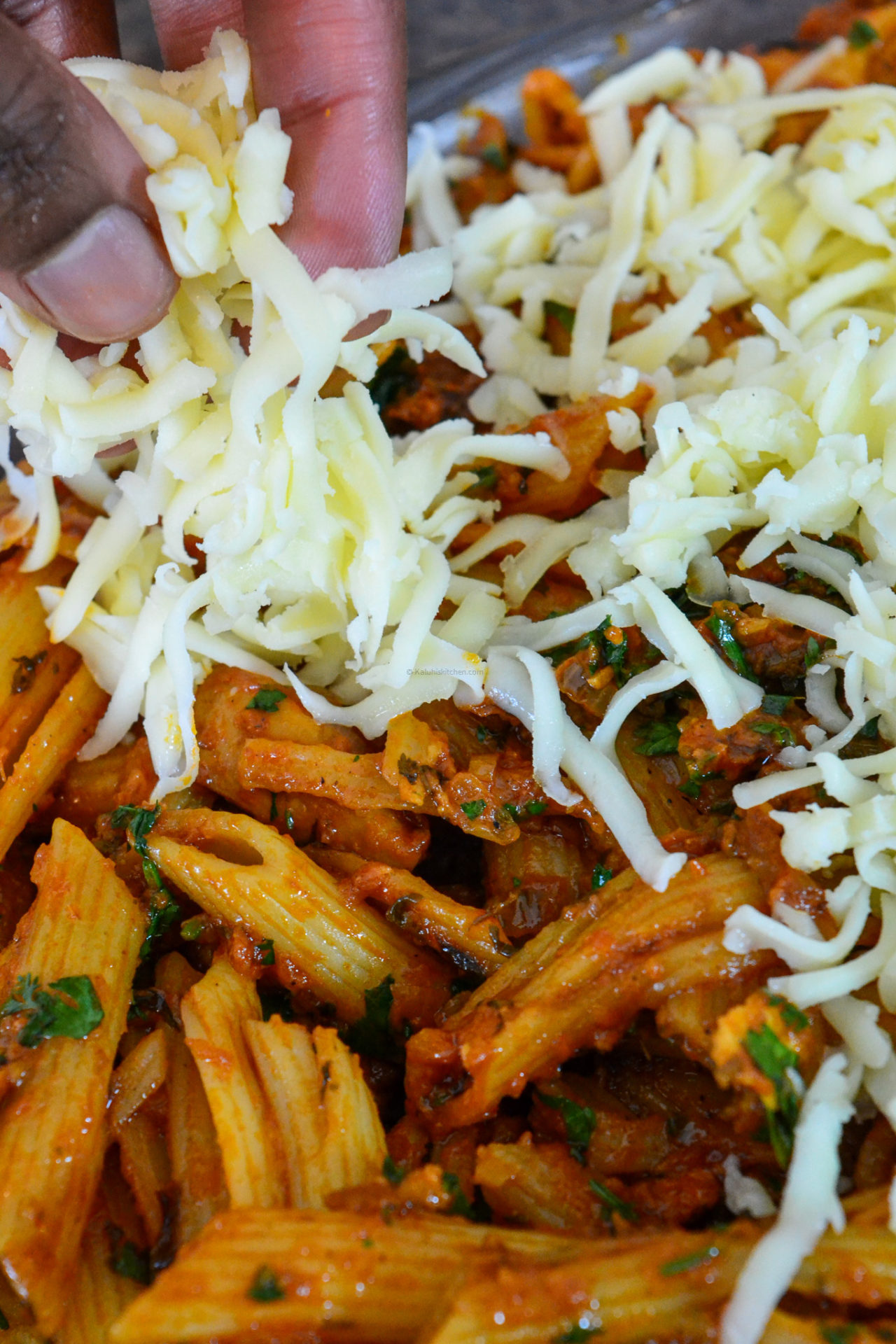 Bake for 5-8 minutes until the top is browned and bubbly. I have to say, this is my favorite part; for some reason, I really get a kick out of watching a cheesy bubbly top! You can better see this in the video from 5.20-5.40.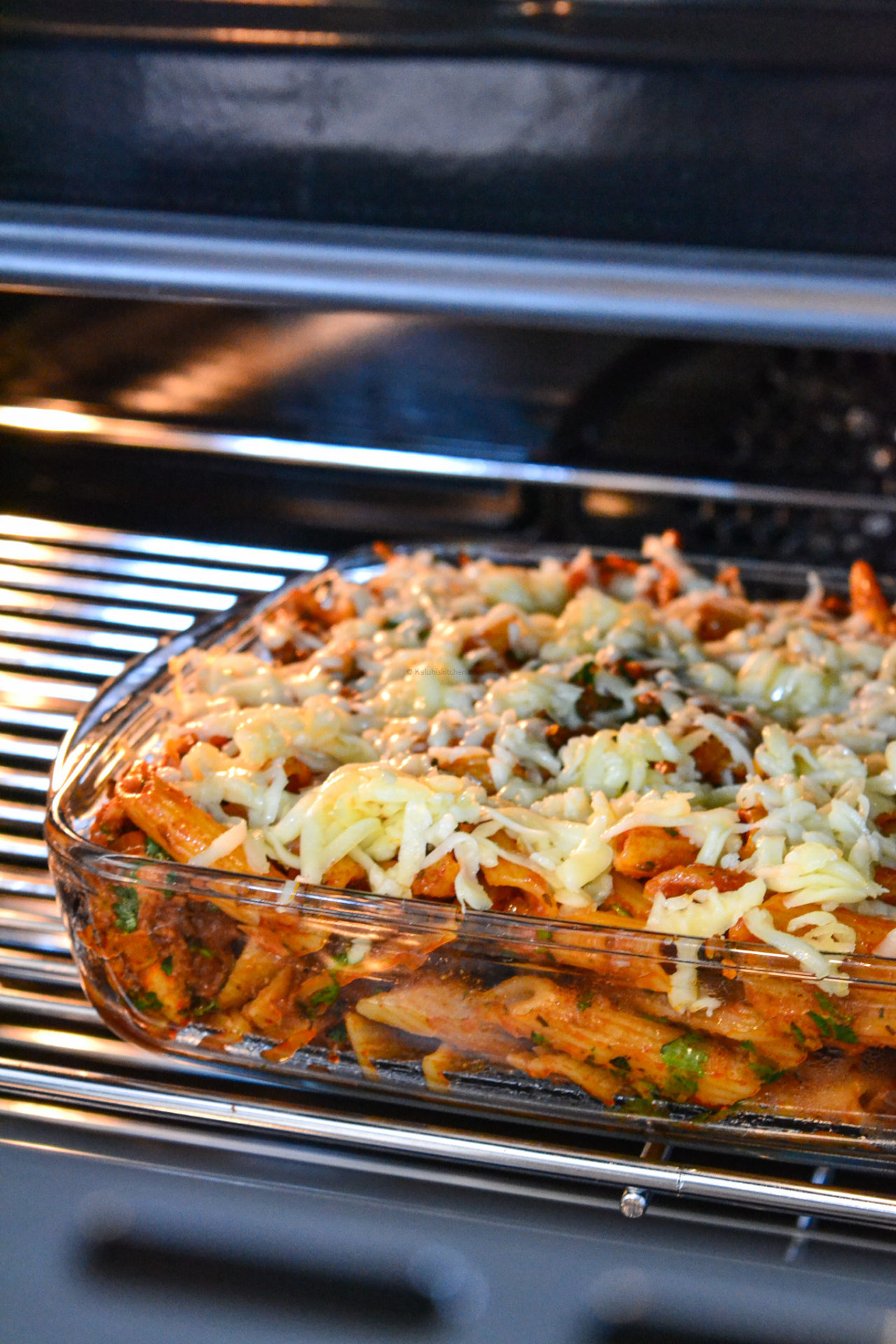 Once done, serve!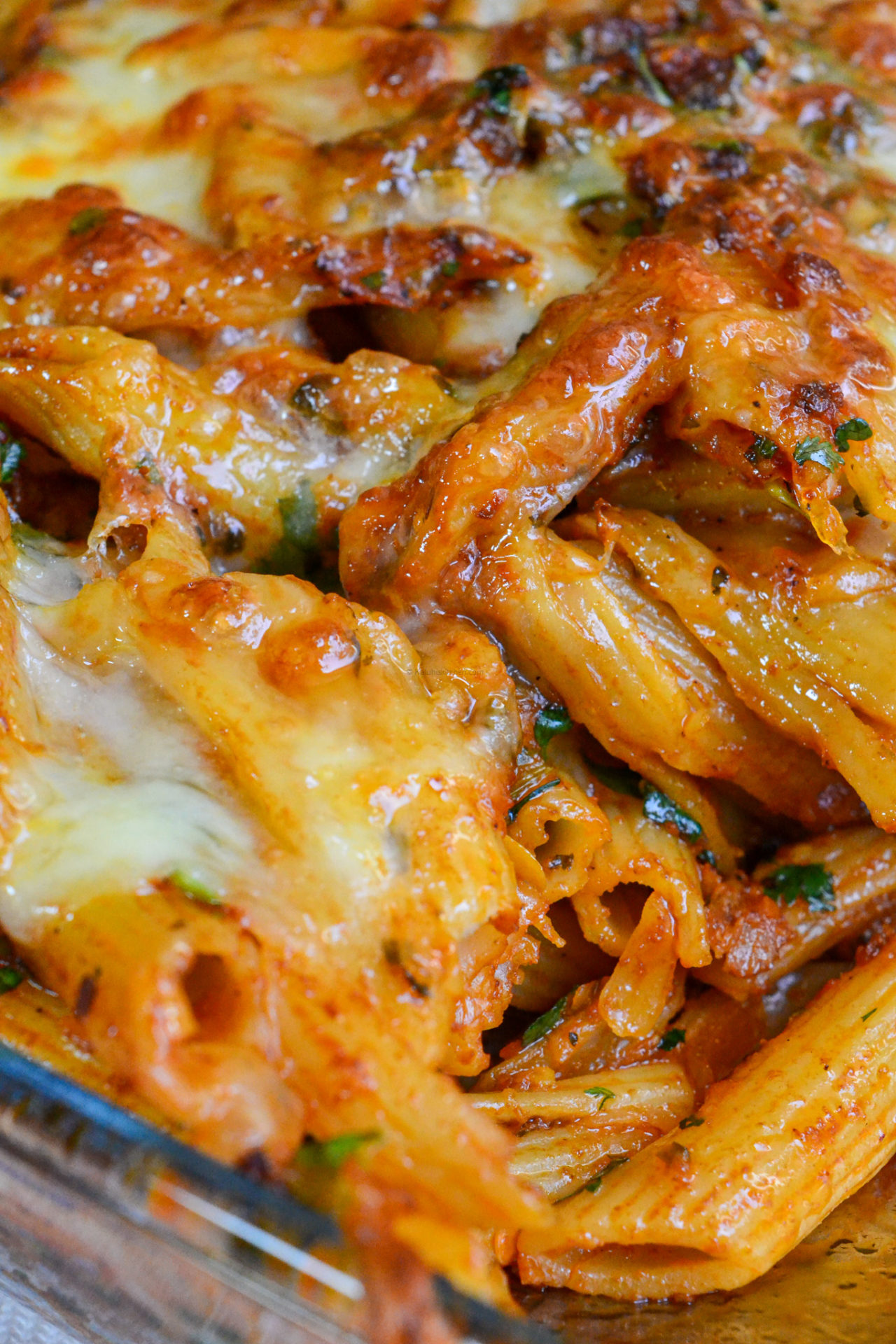 Rich, cheesy, meaty and super filling too! I mean who doesn't love a quick meal that's yummy to have too???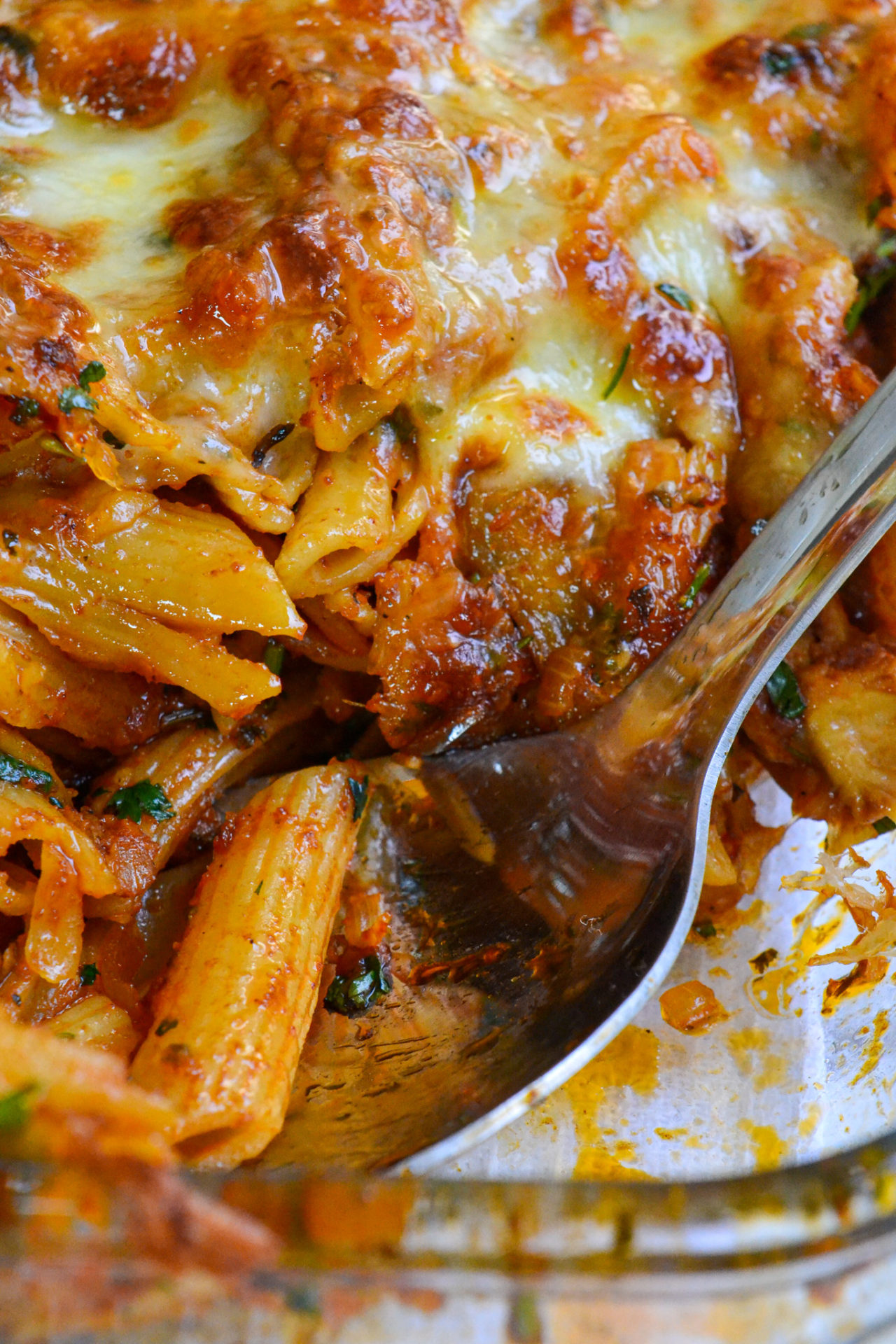 I enjoyed the fullness of the garlic and the other herbs we had at the very beginning! They went so well with the juicy tenderness of the chicken thighs! I deeply loved how the two cheeses brought it all to life and tied it all together.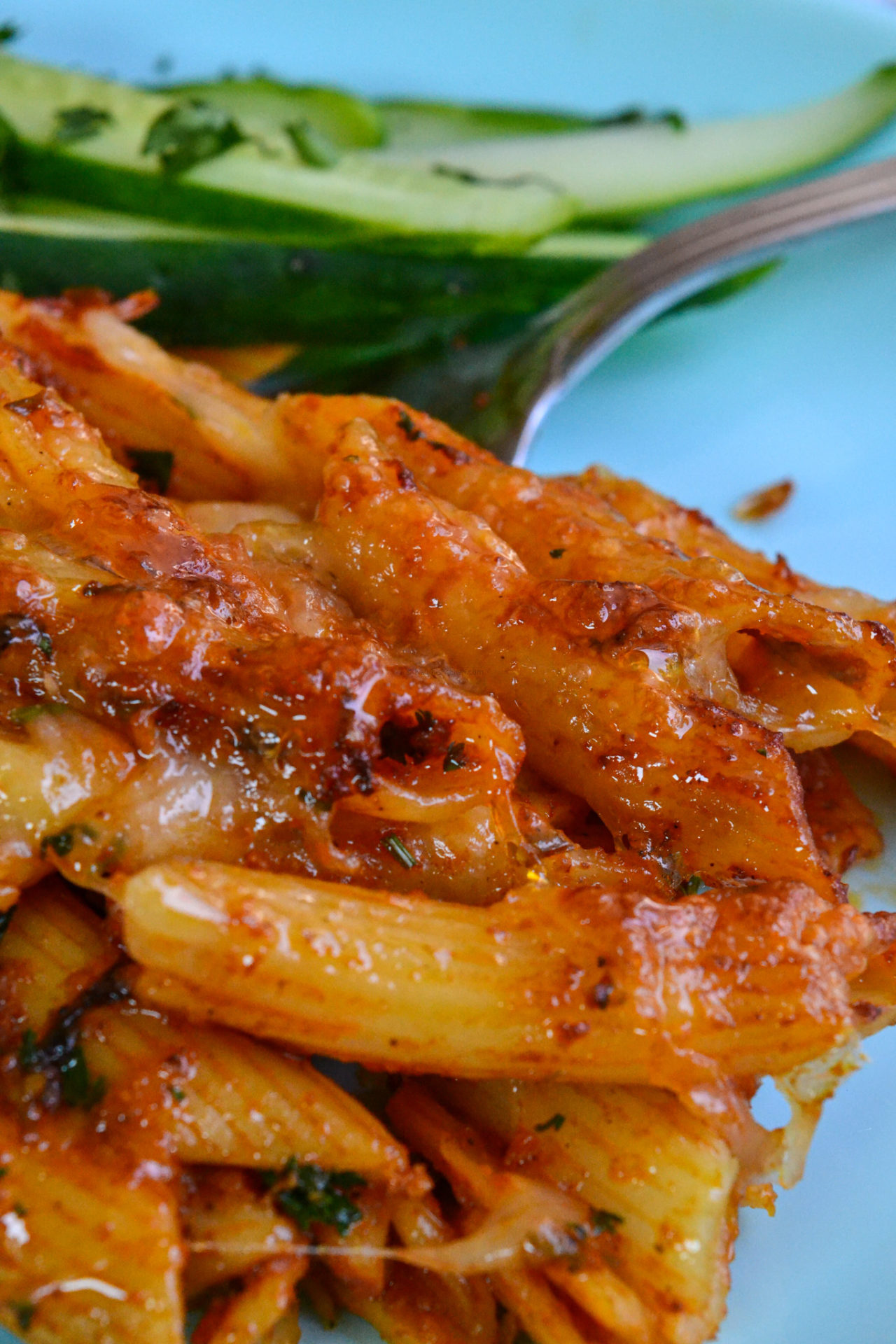 I served mine with some fresh vegetables which cut through the richness of the cheese and of course with the tallest, coolest glass of sauvignon blanc! I cannot wait to make this again!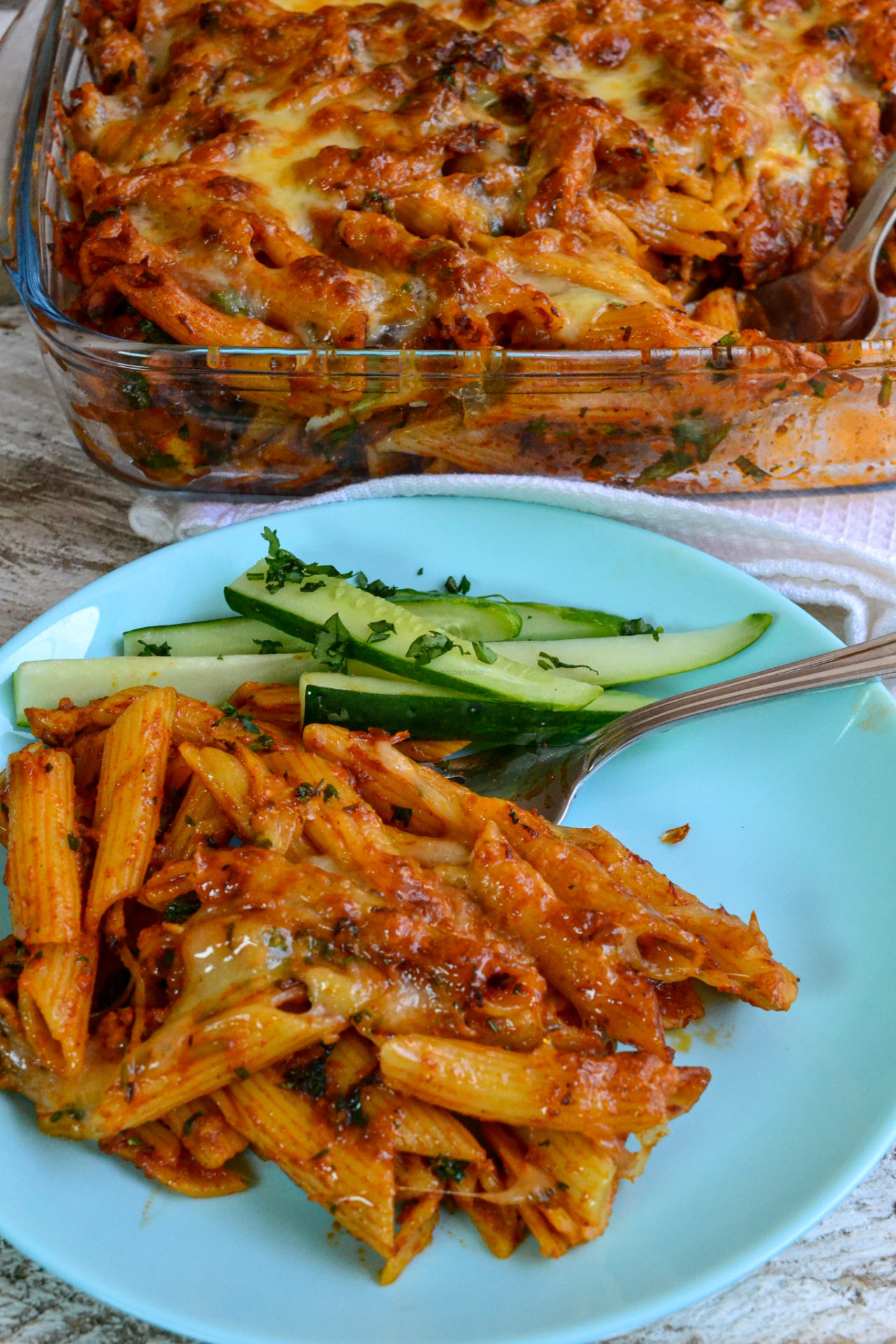 I am curious, what you would serve this with? And I would also really love to know when and who you enjoyed this with. It is one dish whose yumminess just has to be shared!
Pass by my channel and watch the complimentary video! It is just as beautiful as this write-up. Be sure to subscribe too, I would love to have you!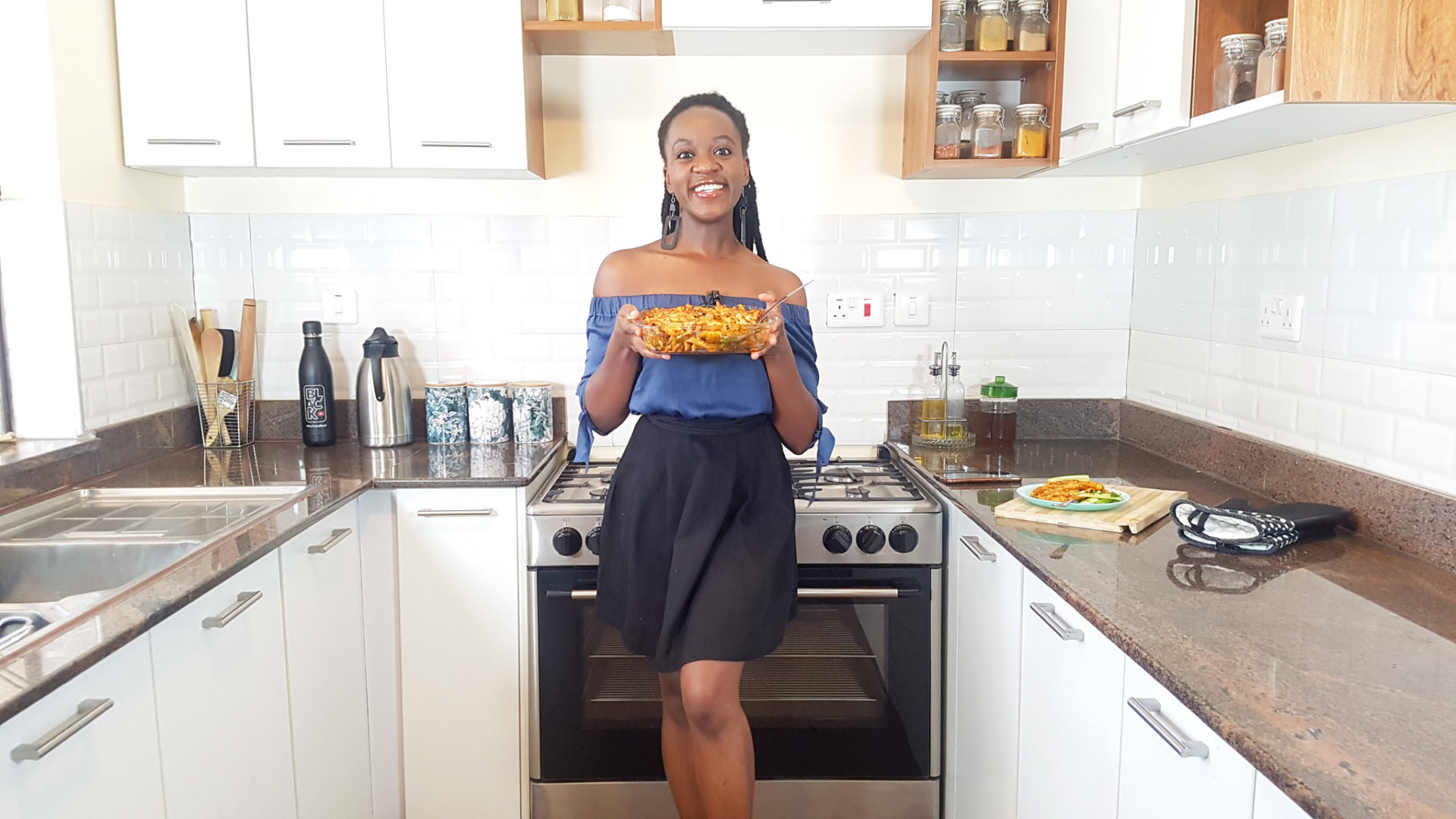 Happy Wednesday!
---
Get your downloadable recipe here :))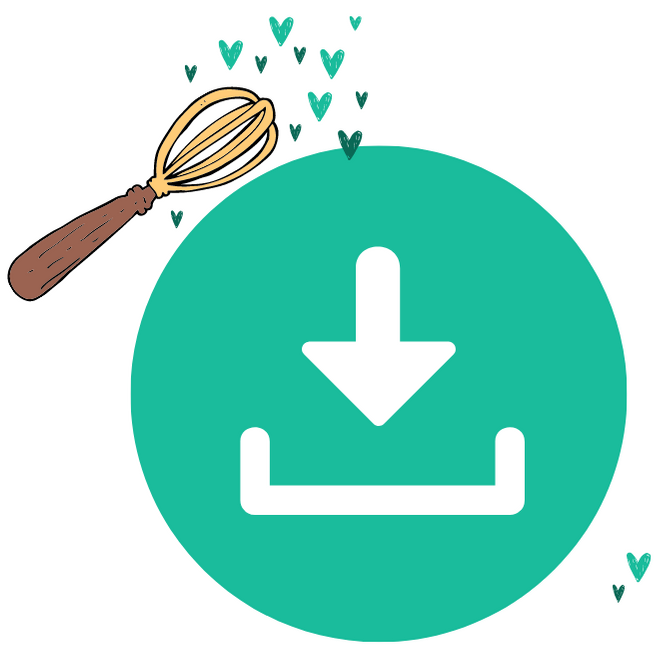 ---
All content and images are copyright protected by



Do not copy in part or whole without giving due credit.
---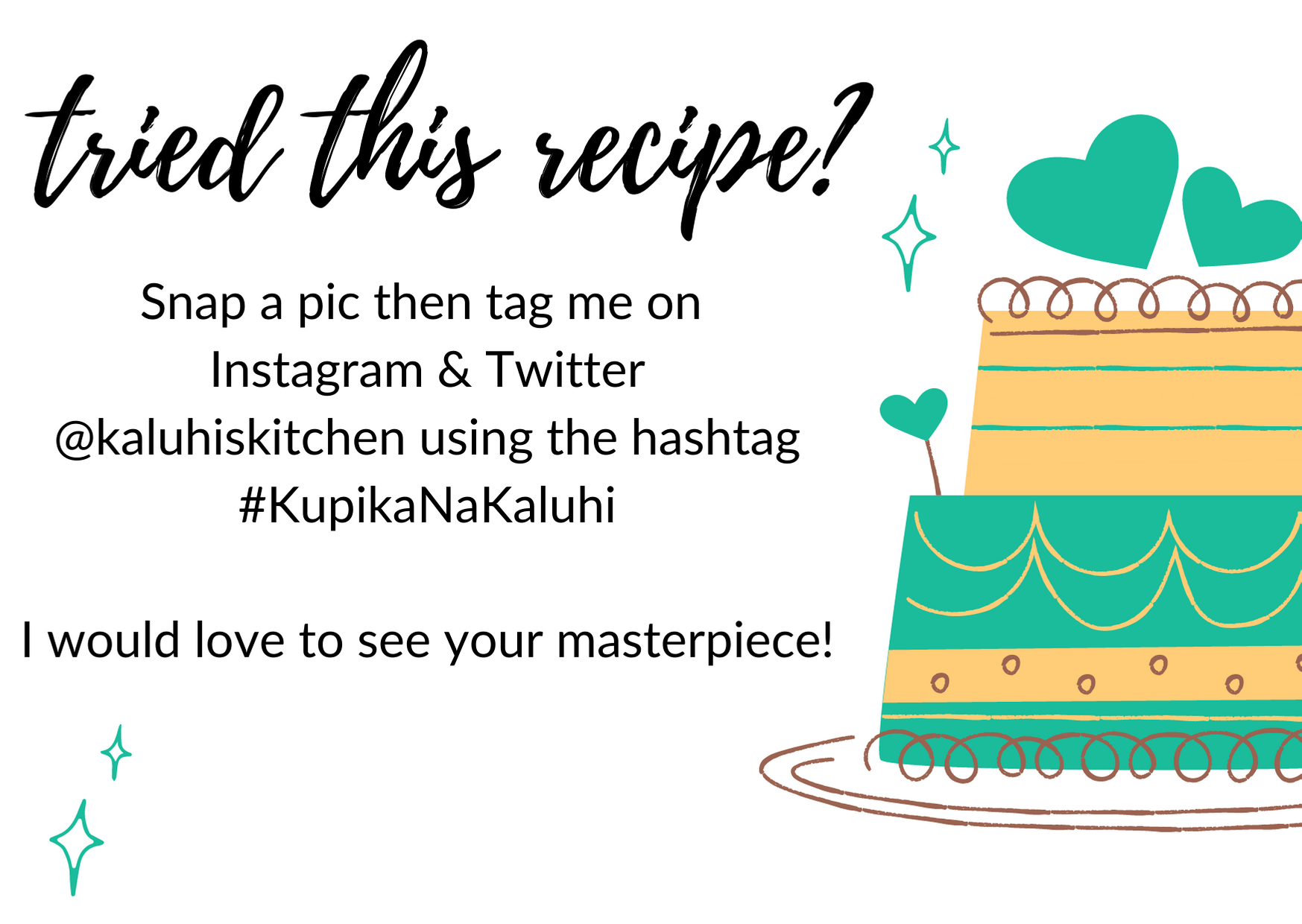 ---