I really love boiled eggs. I had a rocky relationship with them when I was little, as highlighted in this post, but nowadays I just cannot get enough!! Its one of those foods that are so filling and yet so healthy. Even in Kenya, on a day to day basis, it is almost impossible not to come across street vendors hawking some boiled eggs. Those sold on the streets are usually cut in half and some kachumbari put in that hollow. It is as delicious as it is nutritious. What makes boiled eggs so good is that you  can have them with almost anything, in in any way you want.
Today I decided to have my boiled egg with a different kind of filling. Deviled eggs can be made in so many ways, but here is my take on it. It was so tasty, and so pretty. I was so happy with how this turned out. This is fantastic enough for cocktail bitings, delicious enough as a meal starter/appetizer for and healthy enough for a breakfast meal.
Hope you enjoy these deviled as much as I did 🙂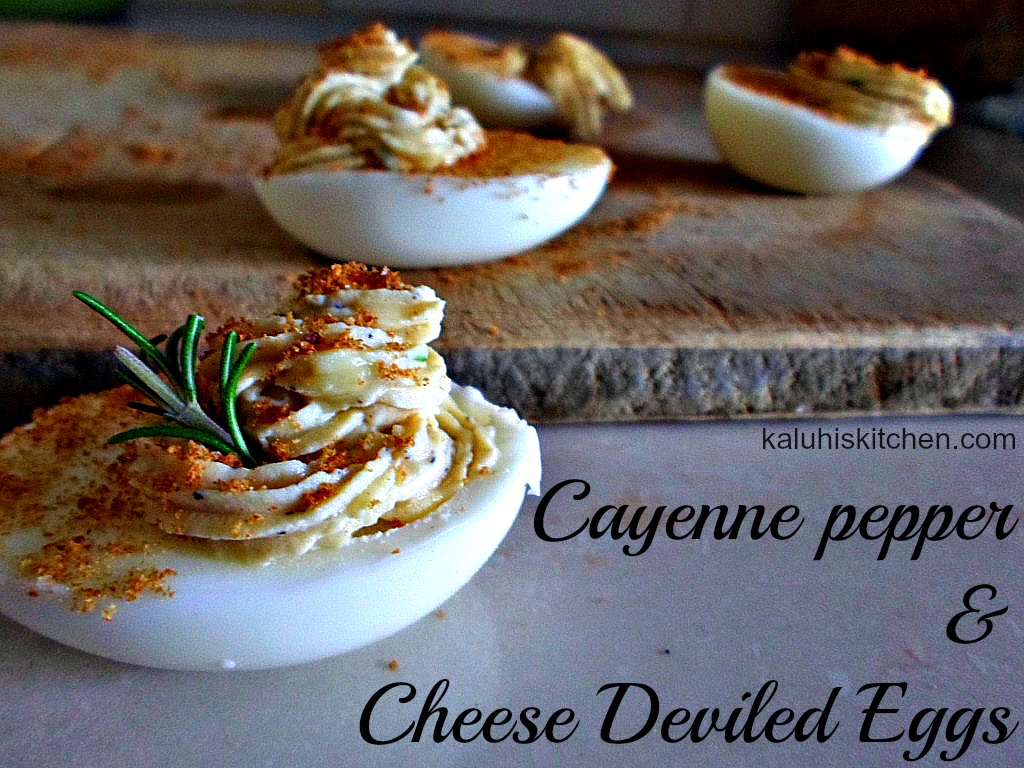 Deviled Eggs Ingredients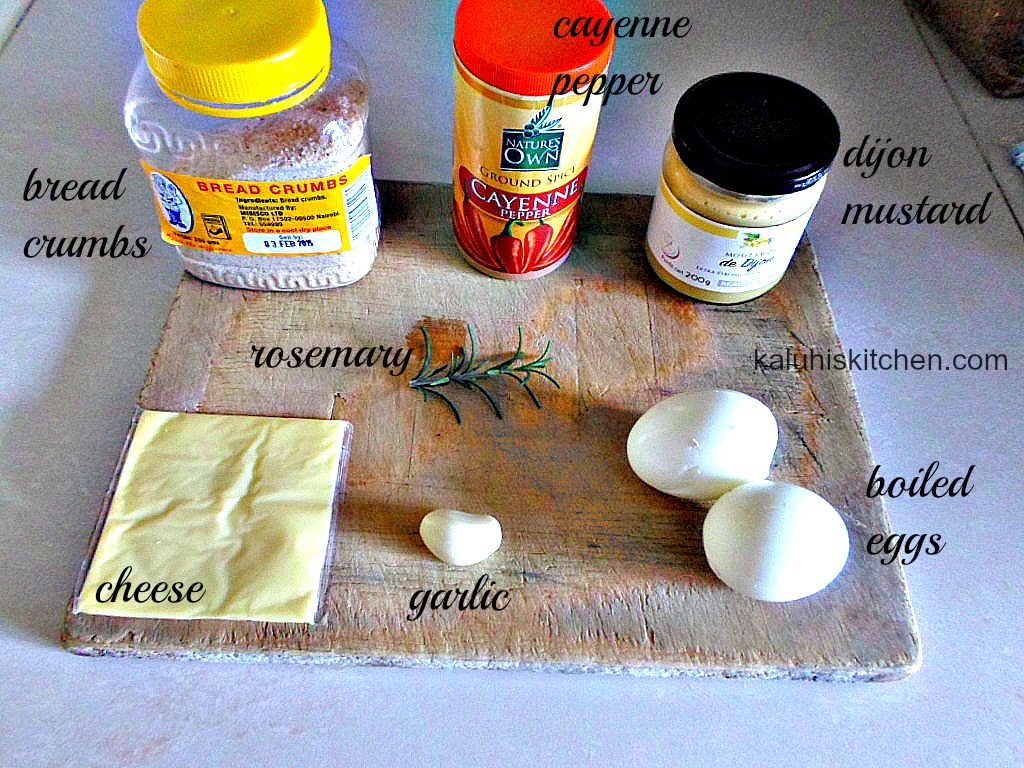 2 eggs, hard boiled and peeled
1 tbsp dijon mustard
1 tsp garlic powder
Salt and pepper to taste
¼ tsp cayenne pepper
Fresh coriander, very finely chopped
2 tablespoons shredded sharp cheddar cheese
For the topping:
1/4 tbsp margarine or butter
2 tablespoons of  bread crumbs
Method:
Boil your eggs and remove their shells. With a sharp knife, cut each egg in half and scoop out the yolk. Place yolks in a bowl and add the cheddar cheese, freshly pounded garlic, dijon mustard , salt and cayenne pepper. Mash this with a fork or spoon  to a smooth consistency.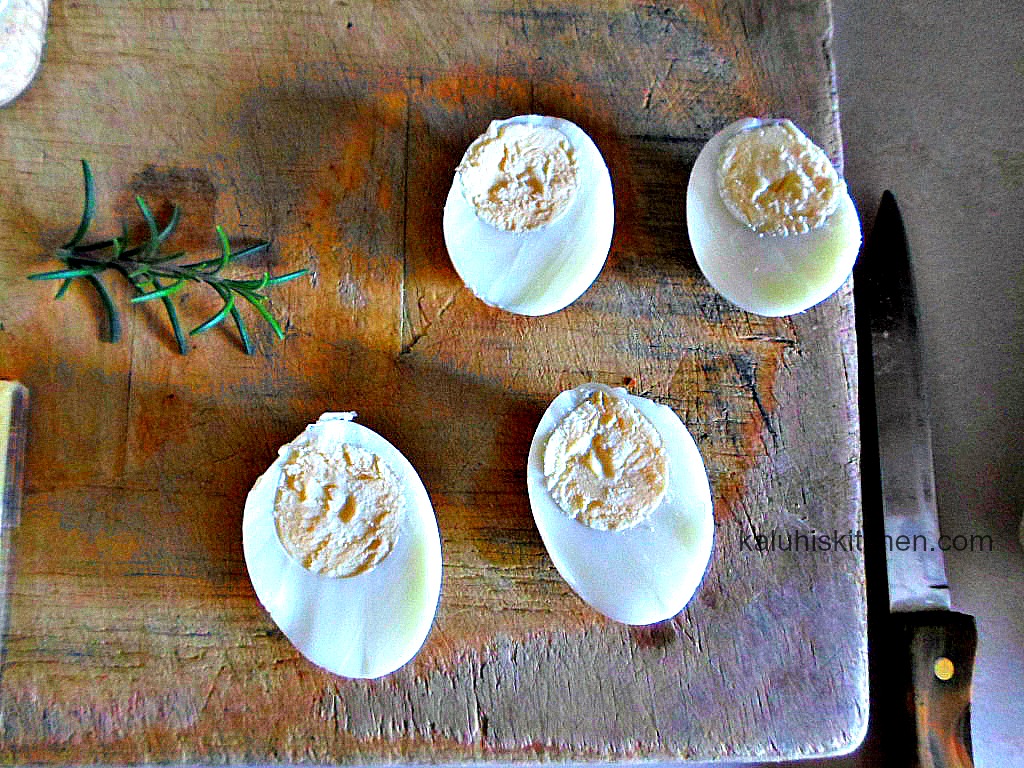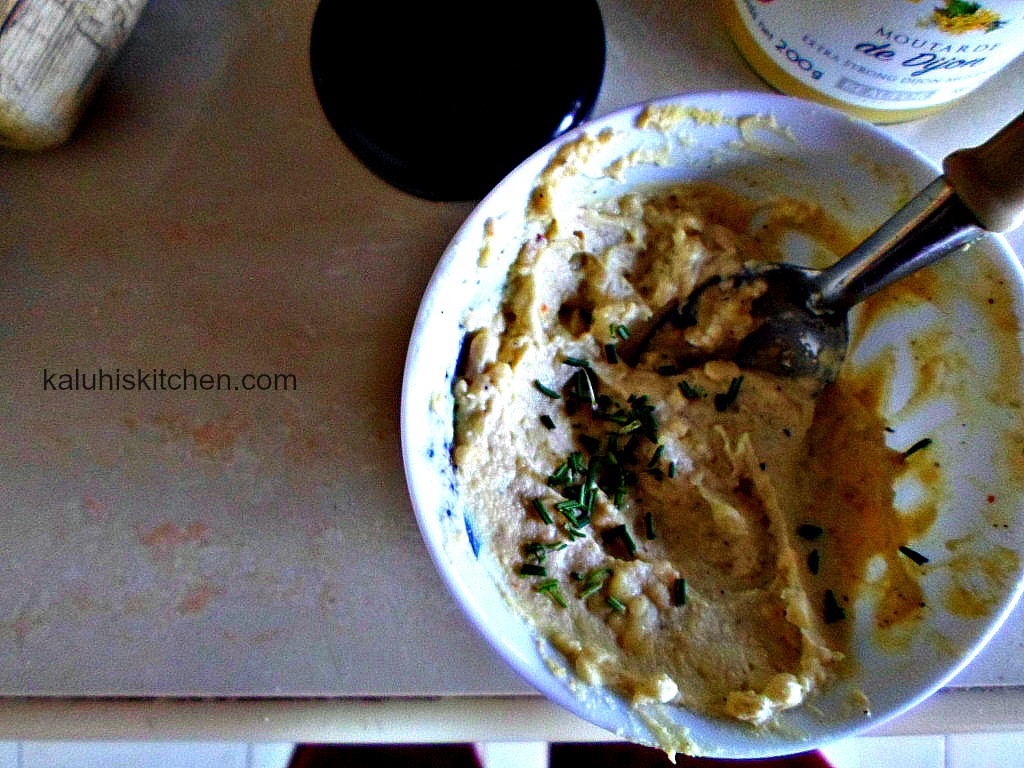 Stir in your finely chopped rosemary. Place this into a piping bag with a star shaped nozzle, pipe this filling  into the hollow of the boiled egg whites. If you do not have a piping bag, then place mixture in a small polythene bag and snip the corner of the bag off and pipe into the boiled eggs.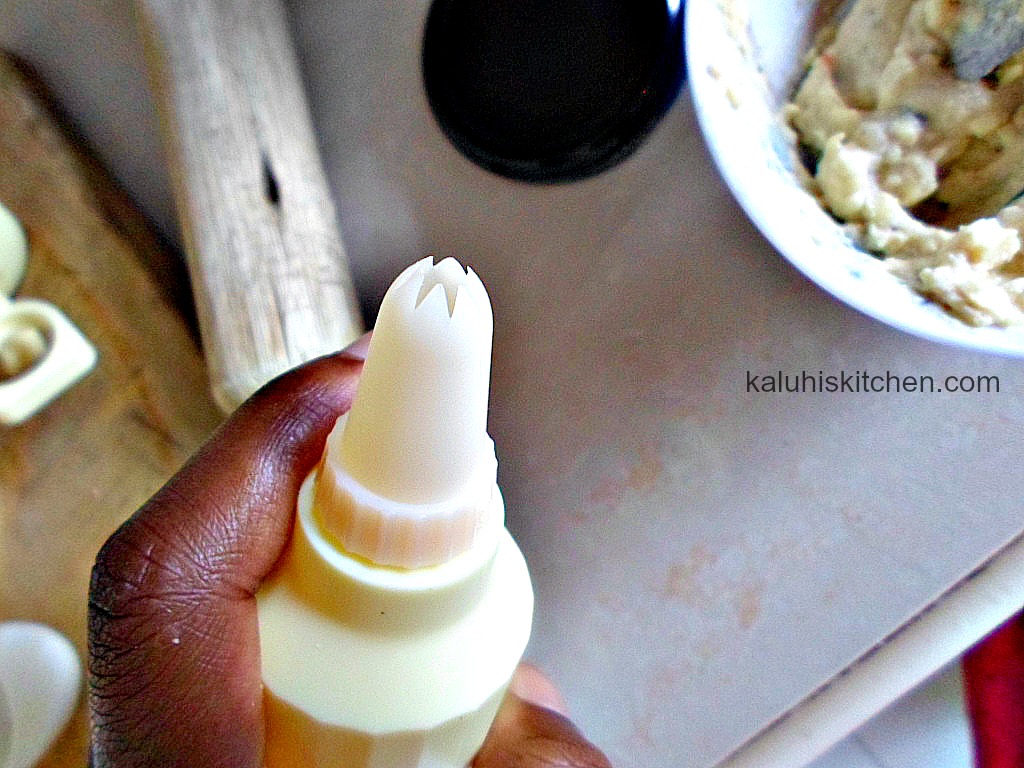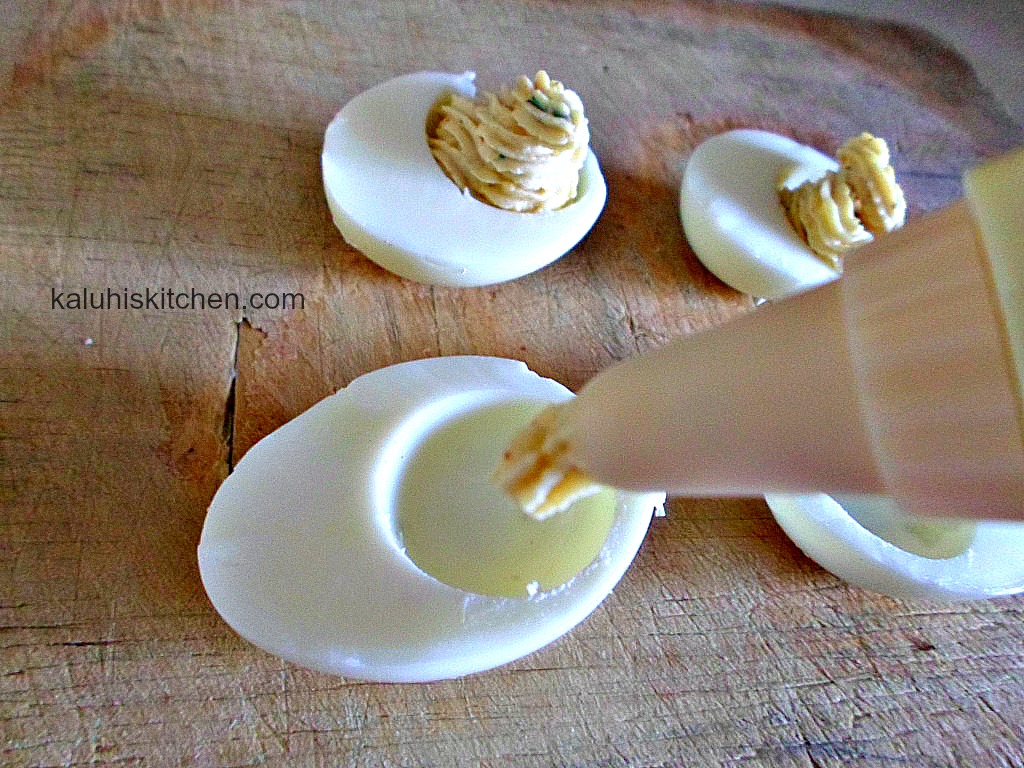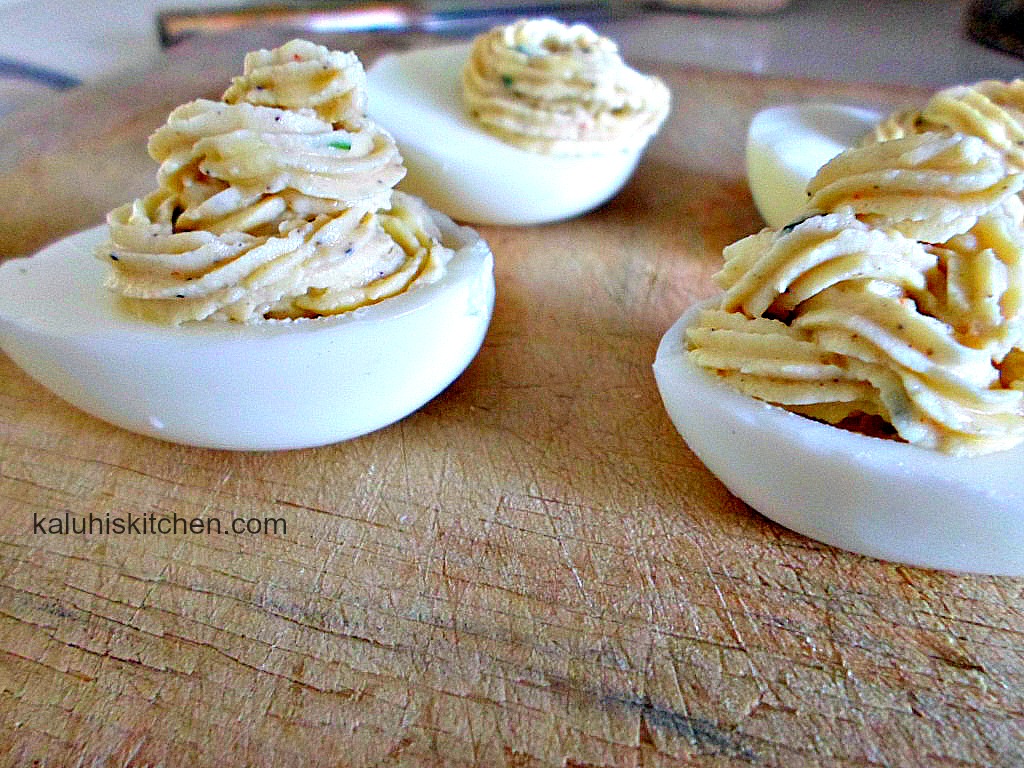 To prepare the crunchy topping:
Melt the butter in a frying pan over medium heat and add the bread crumbs. Stir until golden brown. In the pic below you can see the clear difference in color between the bread crumbs that have been toasted and those that have not been.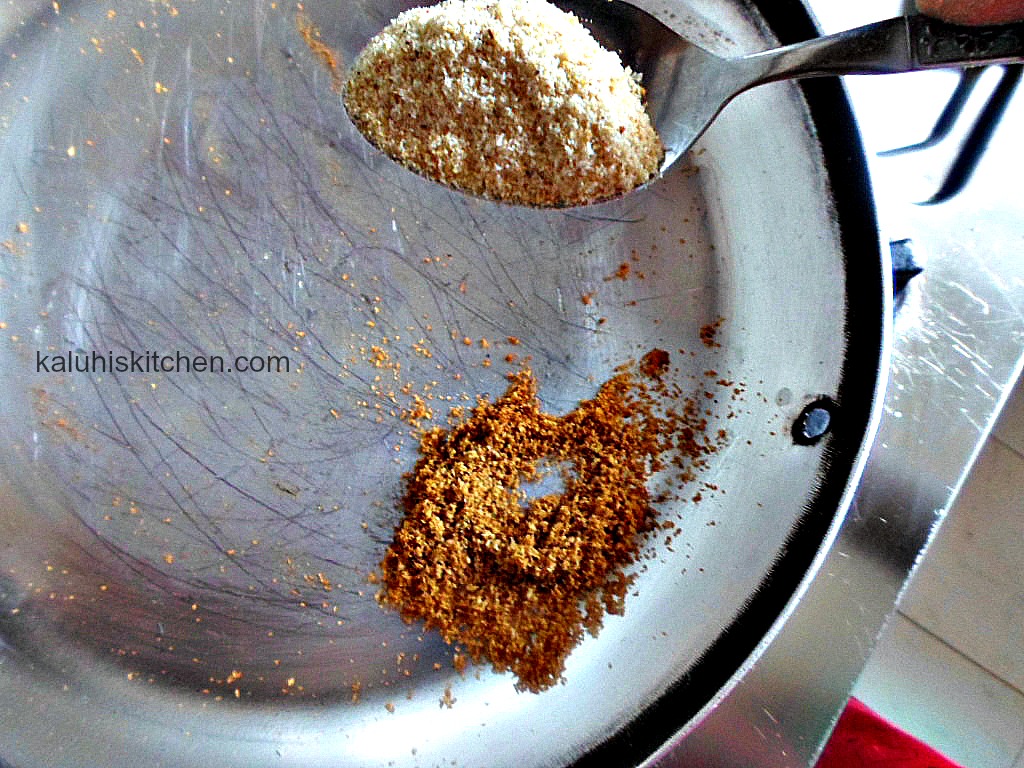 Remove from the frying pan and allow to cool slightly. Sprinkle crumbs on top of prepared deviled eggs.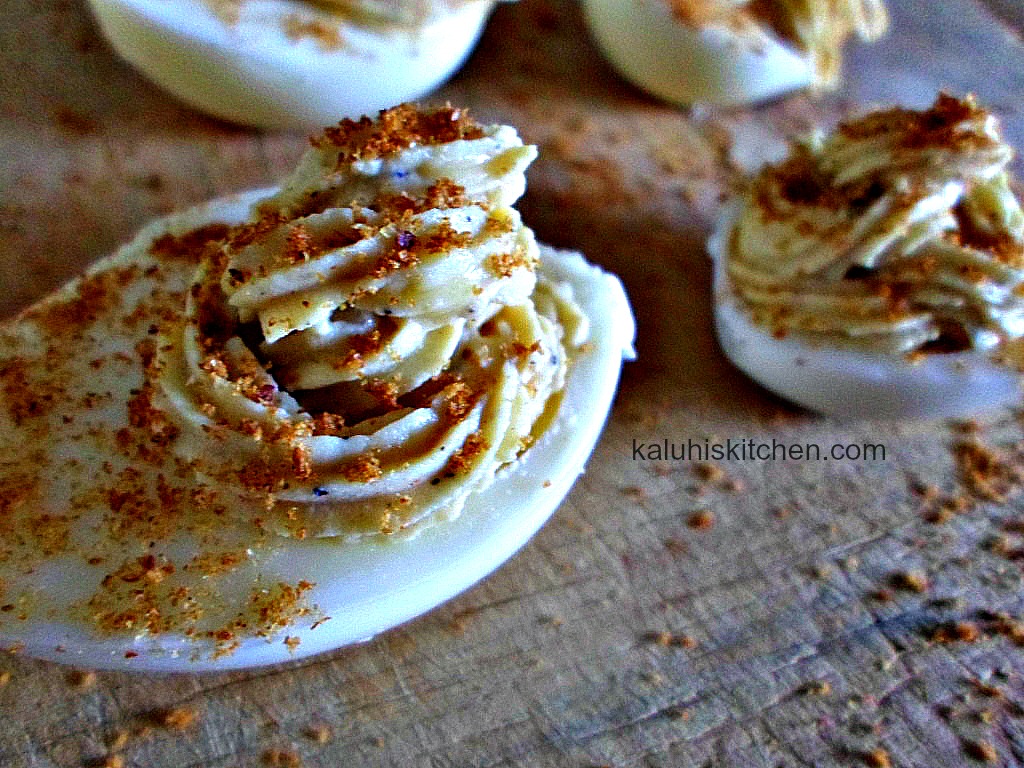 These deviled eggs were so delicious I can eat 27 of them in one sitting… yes, they are that great!!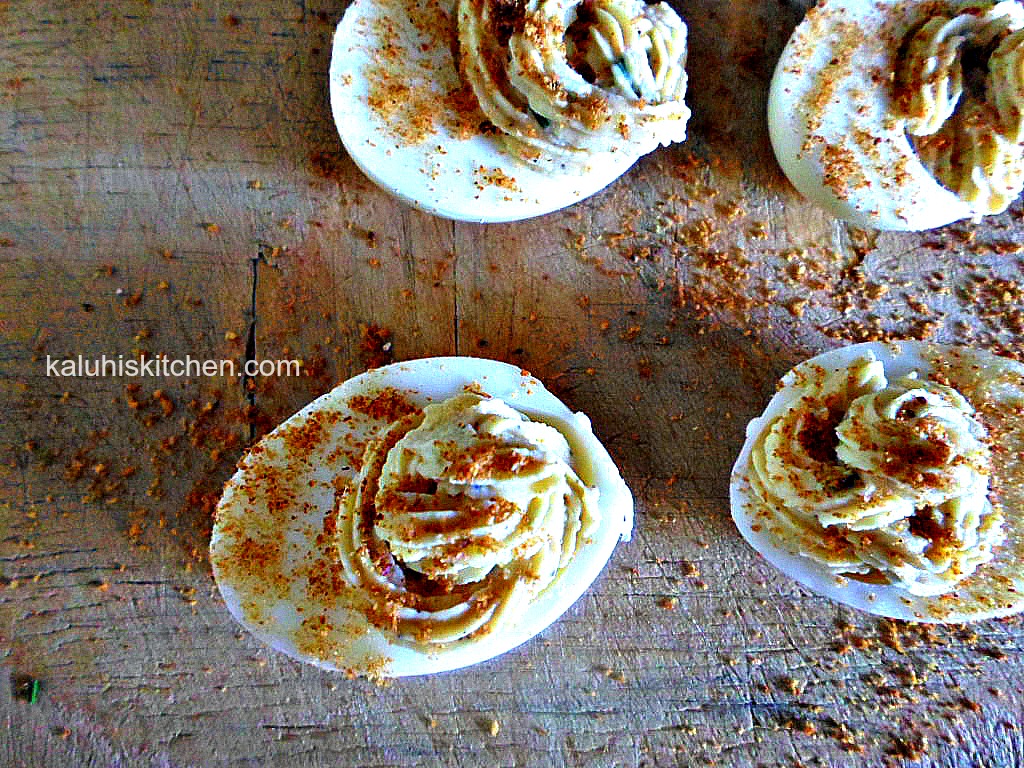 The filling was so creamy and light which contrasted with the crunchy breadcrumb topping. The neutral flavor of the egg white was perfect backdrop as it brought out the rich taste of the filling.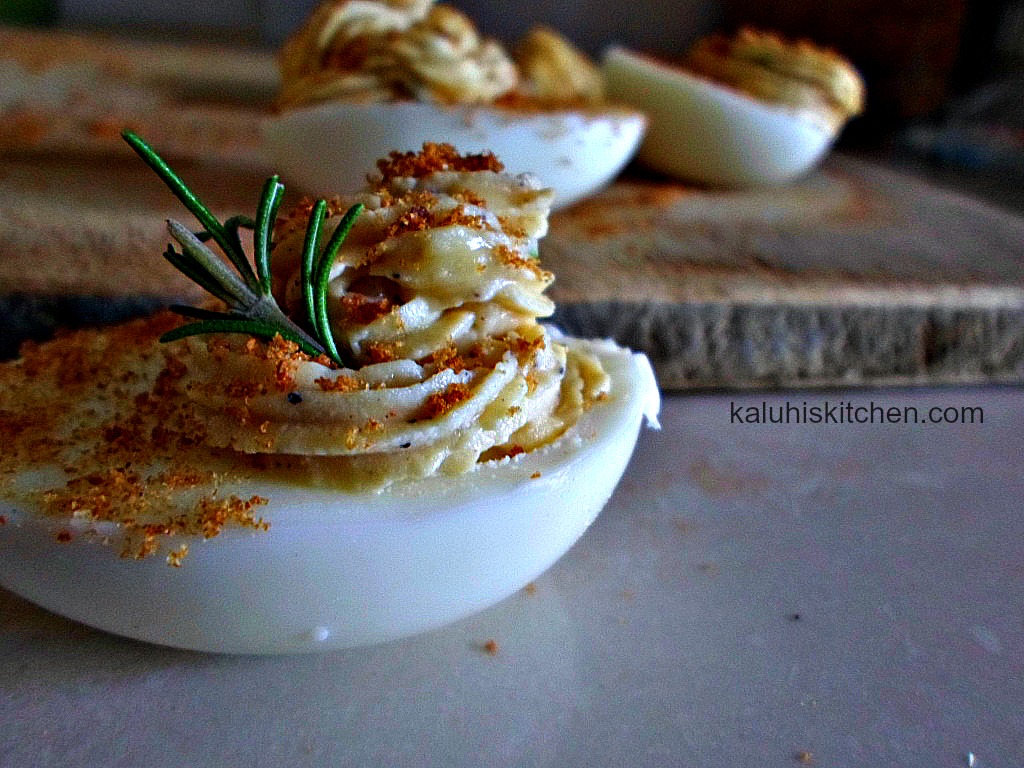 Your life is not complete until you give these deviled eggs a try 🙂
XX
-K
---
Get the full deviled eggs recipe here: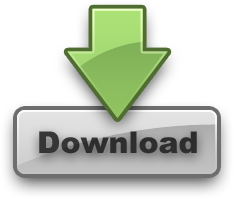 ---
All content and images are copyright protected by



Do not copy in part or whole without giving due credit.