The air is now cold , thin and still in Nairobi. The sun may peak past the clouds from time to time, but the chilly weather has made it's presence felt without doubt. For a nation whose people are so used to balmy weather and whose people are, literally and figuratively, born with sunshine in their hearts, 17°C is a bit icy for us Kenyans lol! However on the bright side, this kind of weather makes way for more baking. More indulgent treats. More of our kitchen smelling of warm spices and less of grilled meat. More cake! More crepes! More freshly baked cookies! And this year, I am definitely baking a lot more and stepping into what I may not be used to, but into where I shall learn and grow and without doubt, enjoy! You can bet I will take you on this adventure; and for this gorgeous Wednesday, I give you my amazingly delicious Pink Lady® Apple chai masala oat cookies!
You are going to love this one!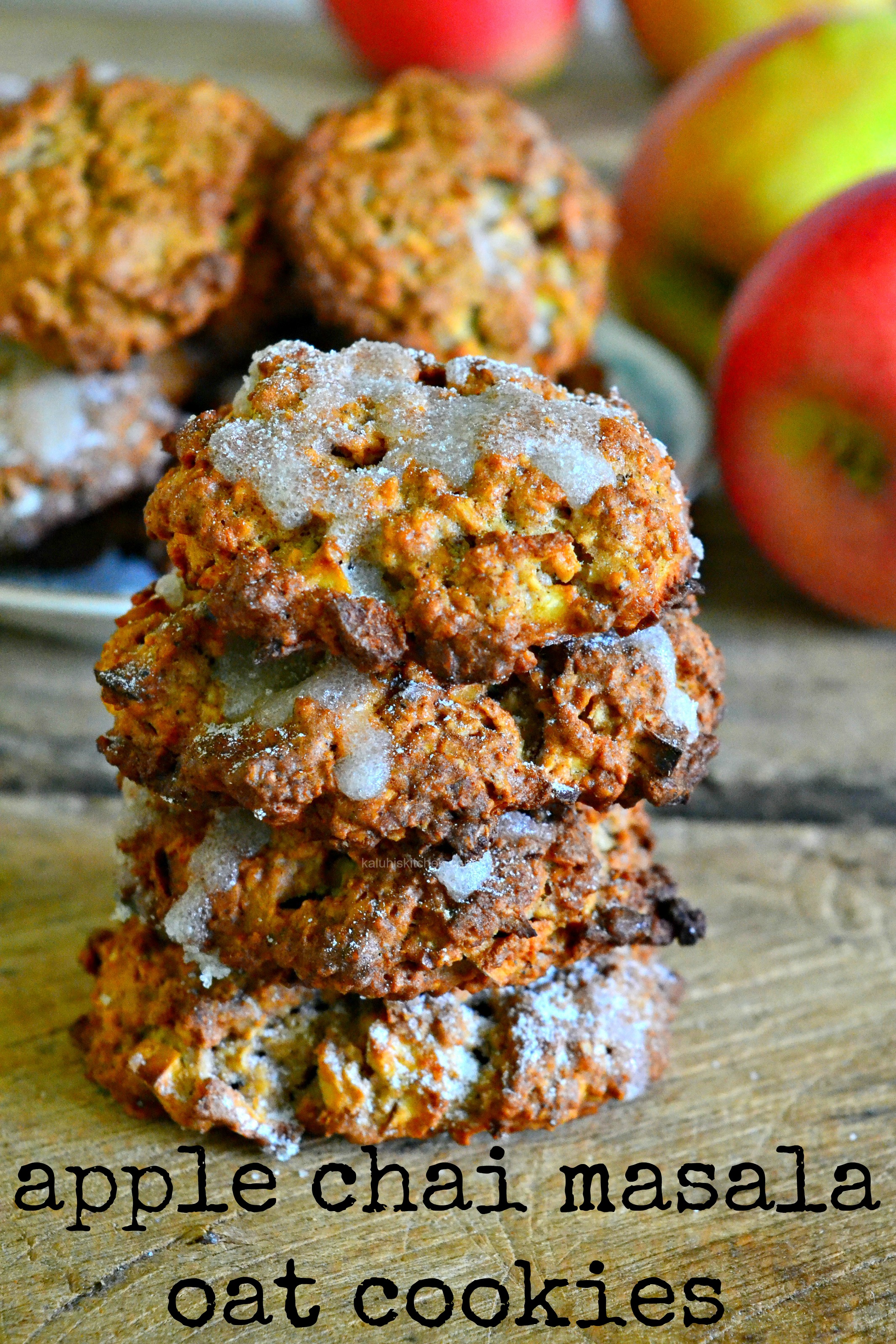 Watch the video here:

PREP TIME: 15min     COOK TIME:30 min         MAKES: 8
Ingredients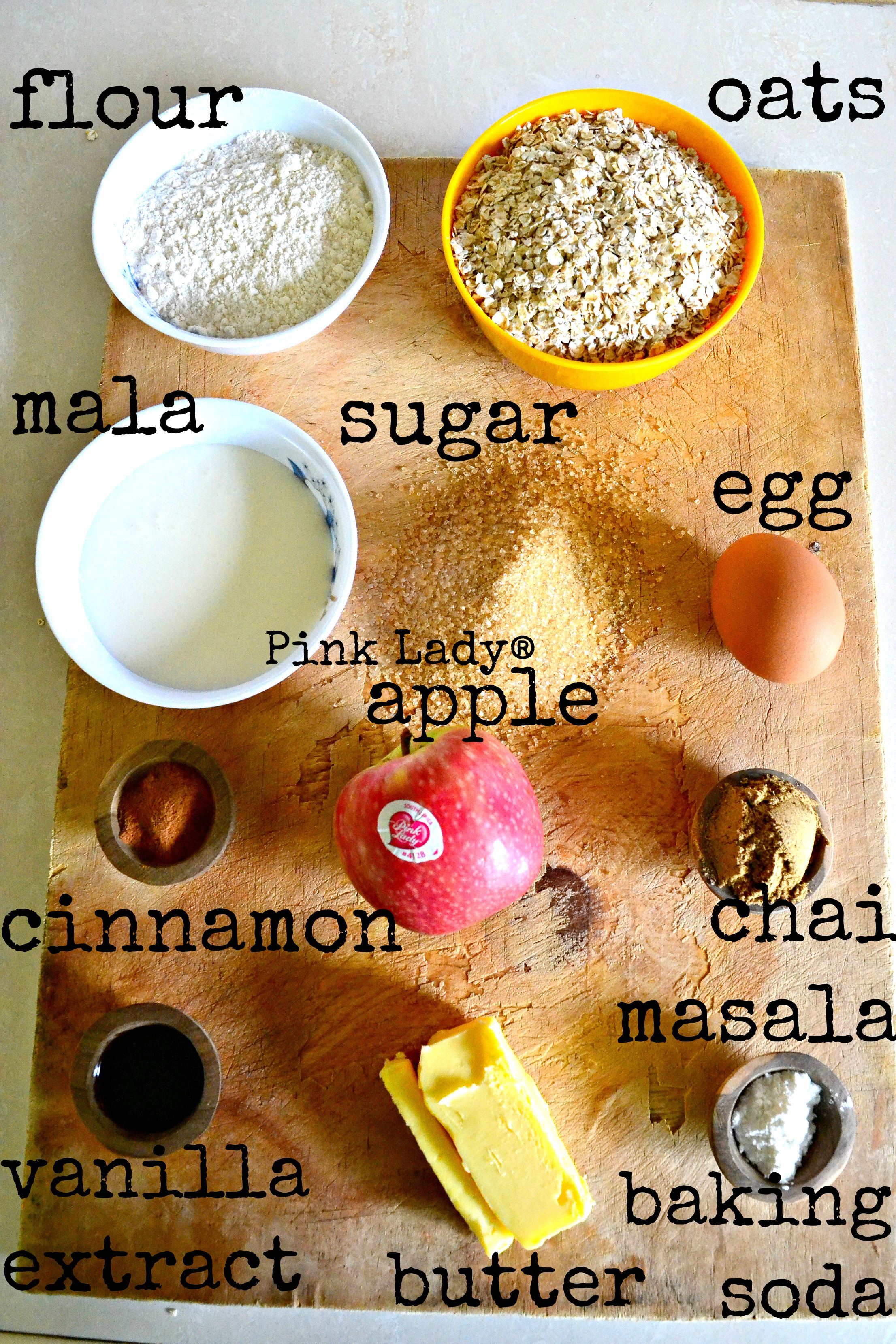 2 cups of rolled oats
1/2 a cup of all purpose flour
3 tablespoons of sugar
1 1/2  teaspoon of chai masala
1 teaspoon of cinnamon
1 teaspoon of baking soda
1 egg (at room temperature)
1 cup of mala (at room temperature)
2 tablespoons of butter (molten and at room temperature)
1 apple, finely chopped
1 teaspoon of vanilla extract
Method
Preheat your oven to 180°C.
First, mix all your dry ingredients together: the rolled oats, flour, baking soda, chai masala and cinnamon. Chai masala: a blend of warm spices usually used in tea, can be used in other items, especially sweet ones and really deliver beyond expectations. Because the spices used are warm and sweet, this made it perfect for it to be part of my oat cookies. If you are outside East Africa, a great substitute would be pumpkin spice. It will now taste exactly the same since chai masala has clove and ginger, however, pumpkin spice too has warm spices and the result will be as delicious.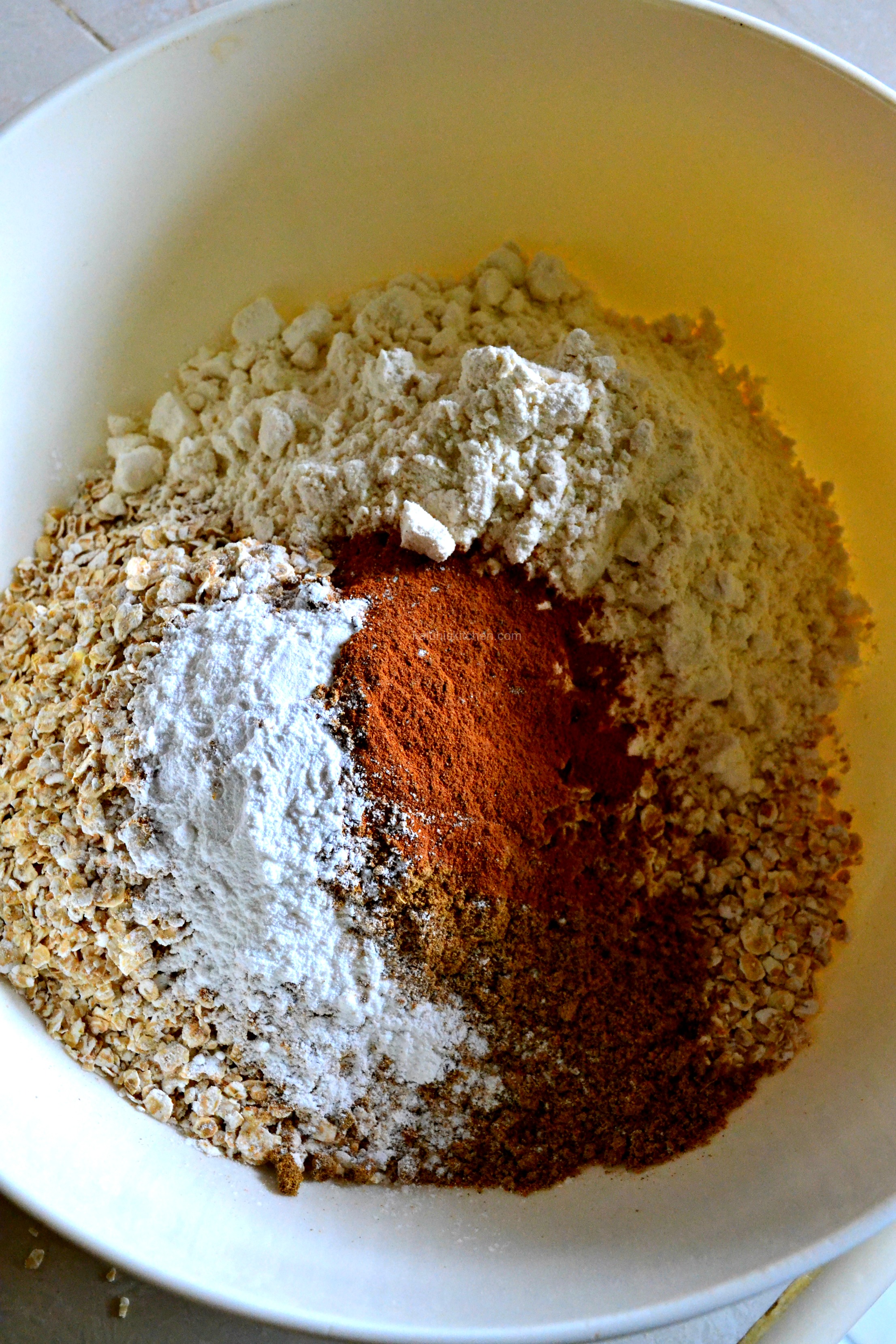 In a separate bowl, mix the butter, mala and vanilla extract. Once combined, whisk in the sugar and egg. The video shows this much clearer. Make sure your egg and mala are both at room temperature. If cold mala is added to molten butter, the butter will begin to clump up and solidify. Also, make sure your butter is molten, but not hot as hot butter will lead to scrambled eggs.
I used mala and not ordinary milk as mala is much creamier. Plain yogurt would be an amazing substitute. I also used only 3 tablespoonfuls of sugar since I wanted the flavor of the apple and the warmth of the spices to come through. That's the beauty about baking your own treats since you can customize everything according to your personal tastes! You are however free to adjust the sugar levels upwards if you so wish.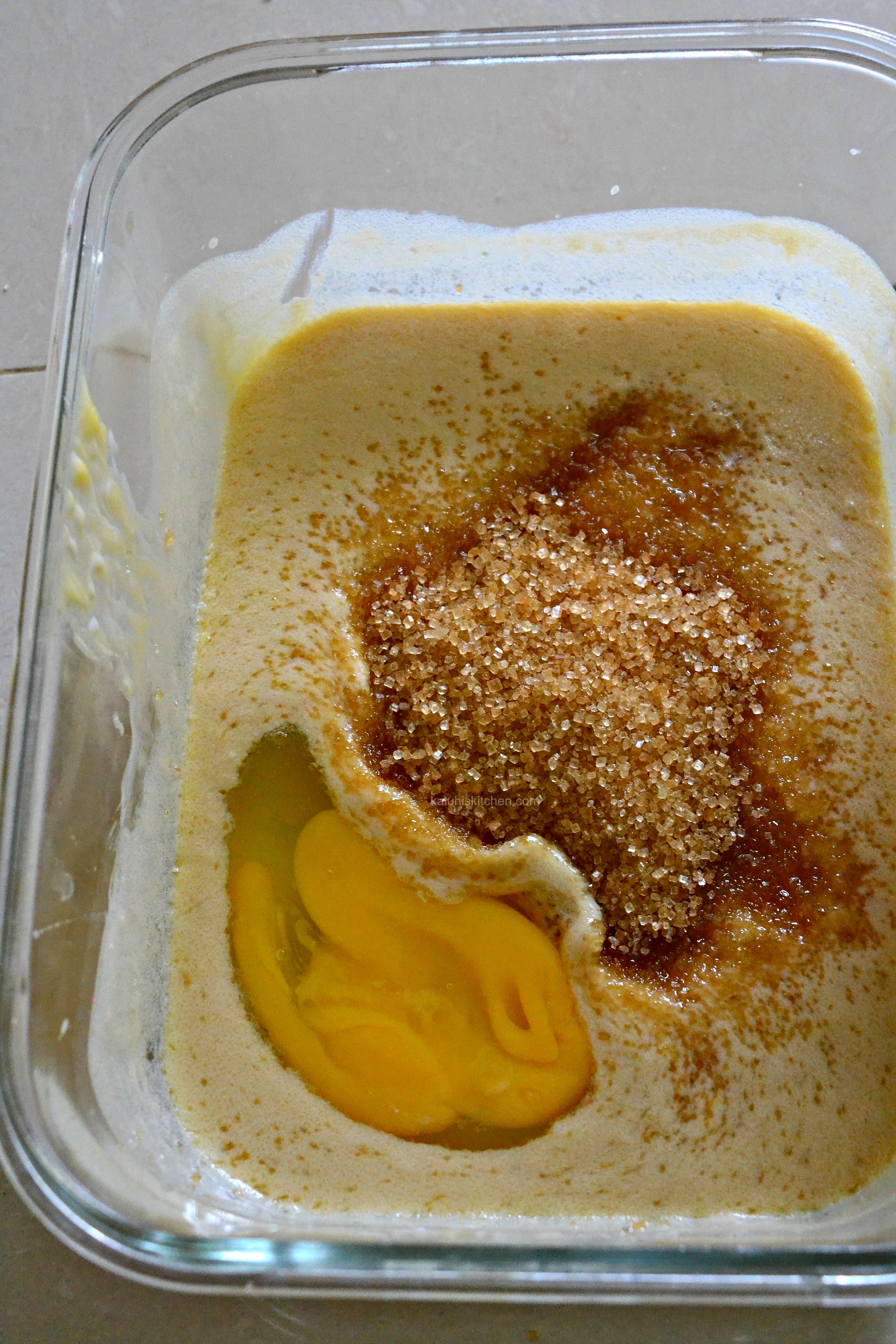 Once completely combined, add that to the dry ingredients and mix in until just combined. Chop your Pink Lady® apple. Do so in really small pieces so that they combine well and fold in well. I loved using Pink Lady® apples because they are juicy and crunchy in perfect balance. They are perfectly sweet too and for me, the perfect fruit to incorporate into my cookies. Because they stay fresh for long, the huge batch of Pink Lady® apples I purchased few days before this recipe was still super fresh and in perfect condition. For that reason, I will always reach for my  Pink Lady® apples, always!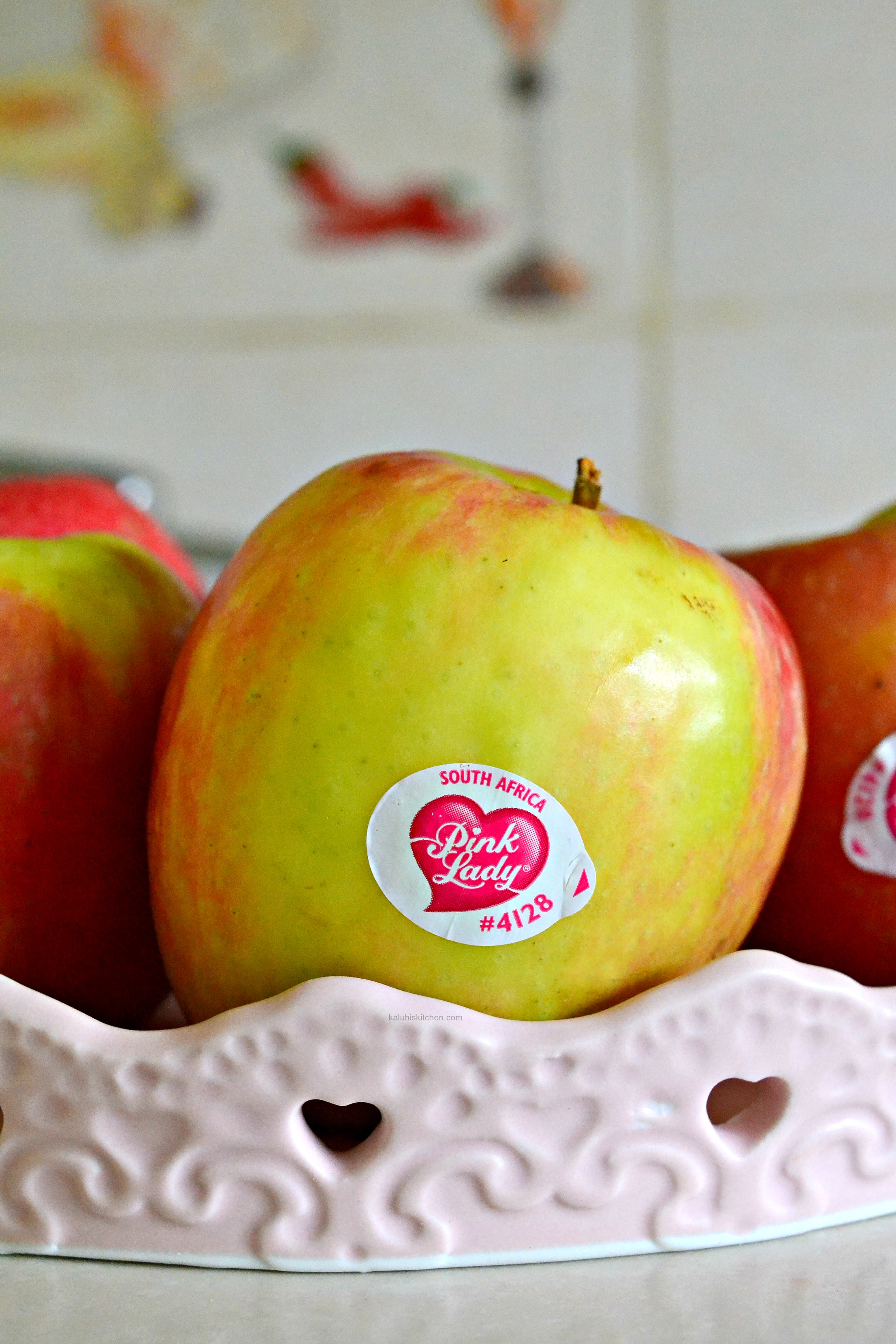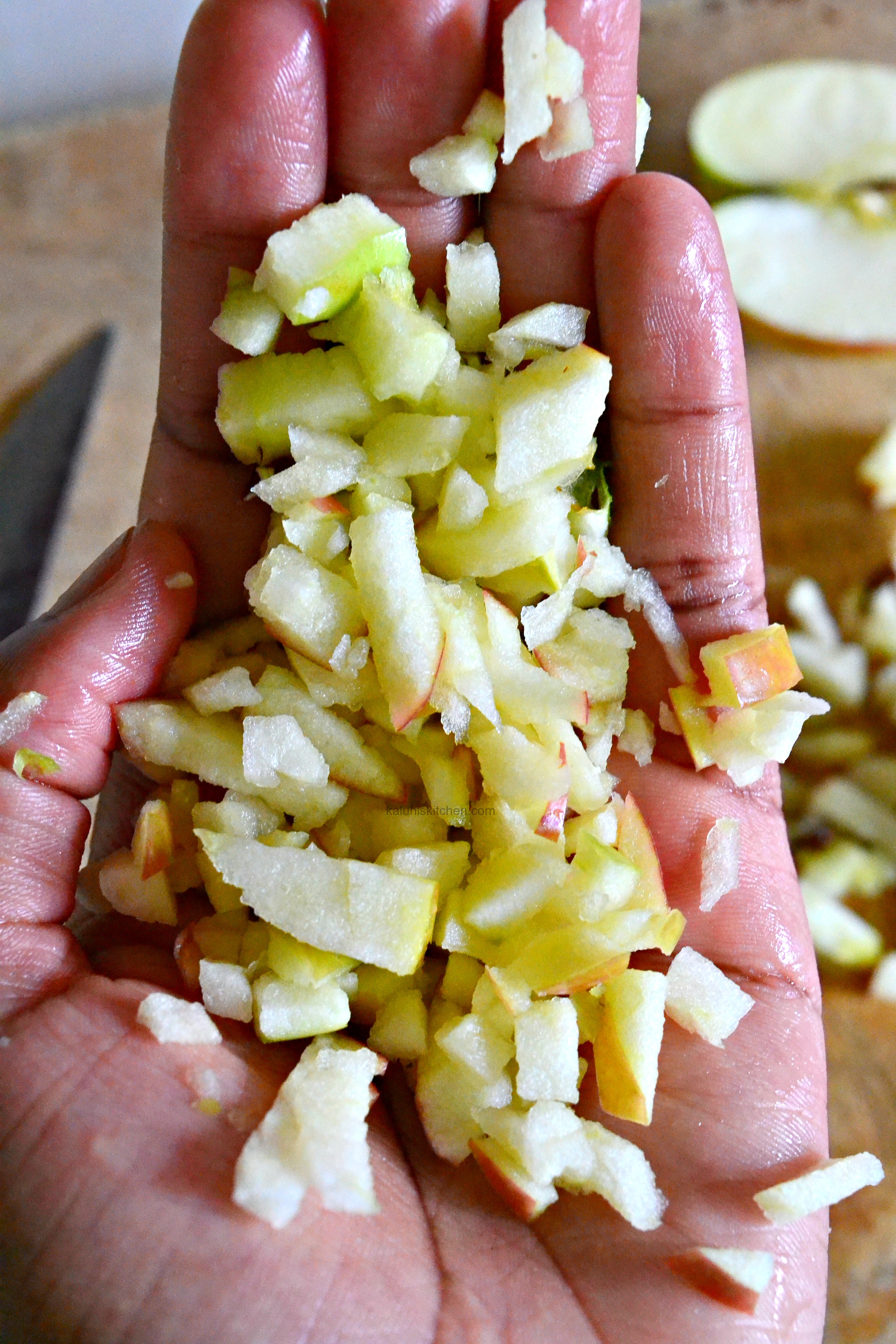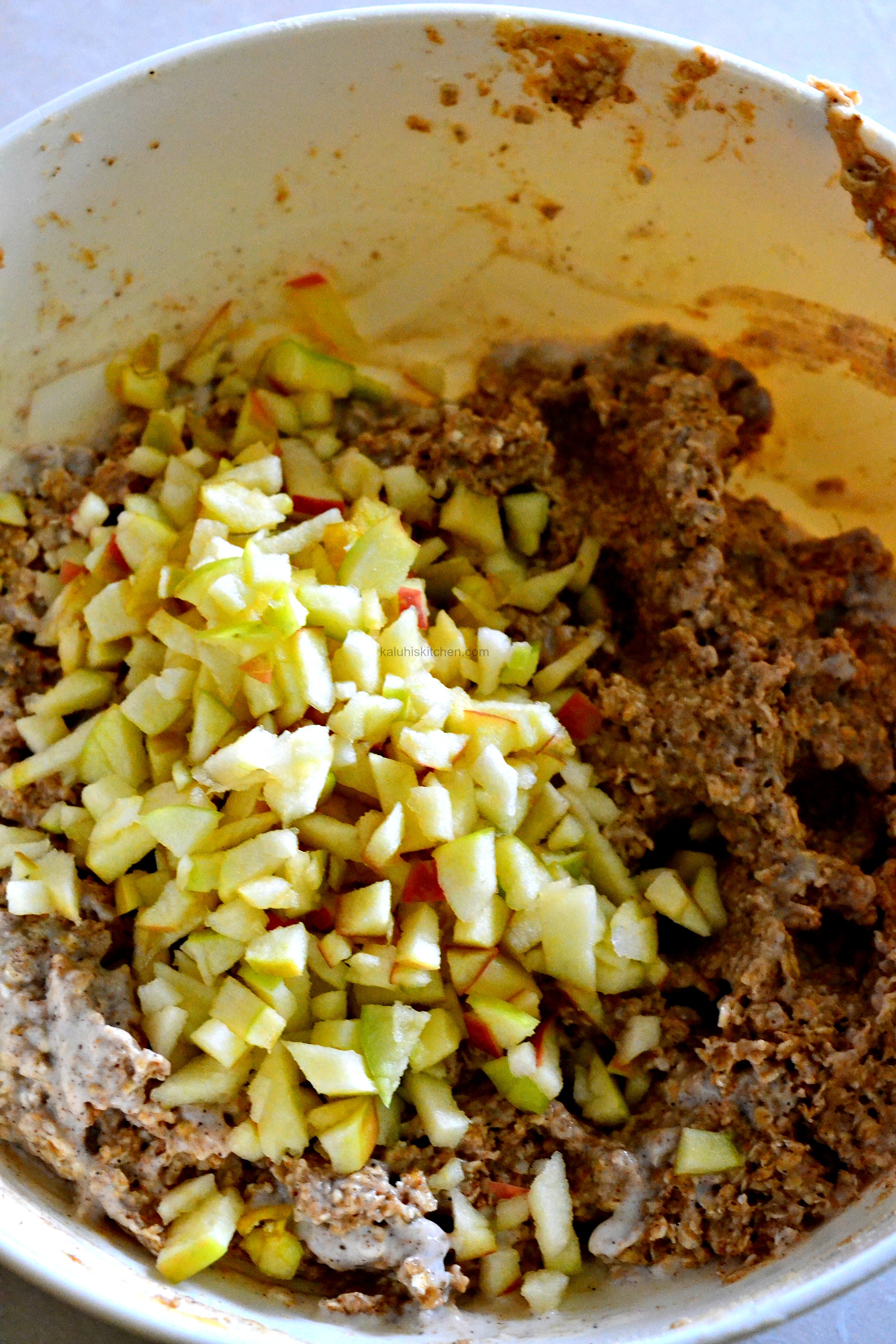 Fold in the apples and once combined, place spoonfuls on your baking tray about an inch apart. Work fast since oats have a tendency to soak up moisture and could make your dough very dense if left out too long. Once done, bake for about 20-30 minutes.
After your cookies are nice and baked, glaze if you so please or serve as is. I added a light glaze and it was perfect. And as you now, I had mine with my pink lady® apple chai masala oat cookies strungi! <3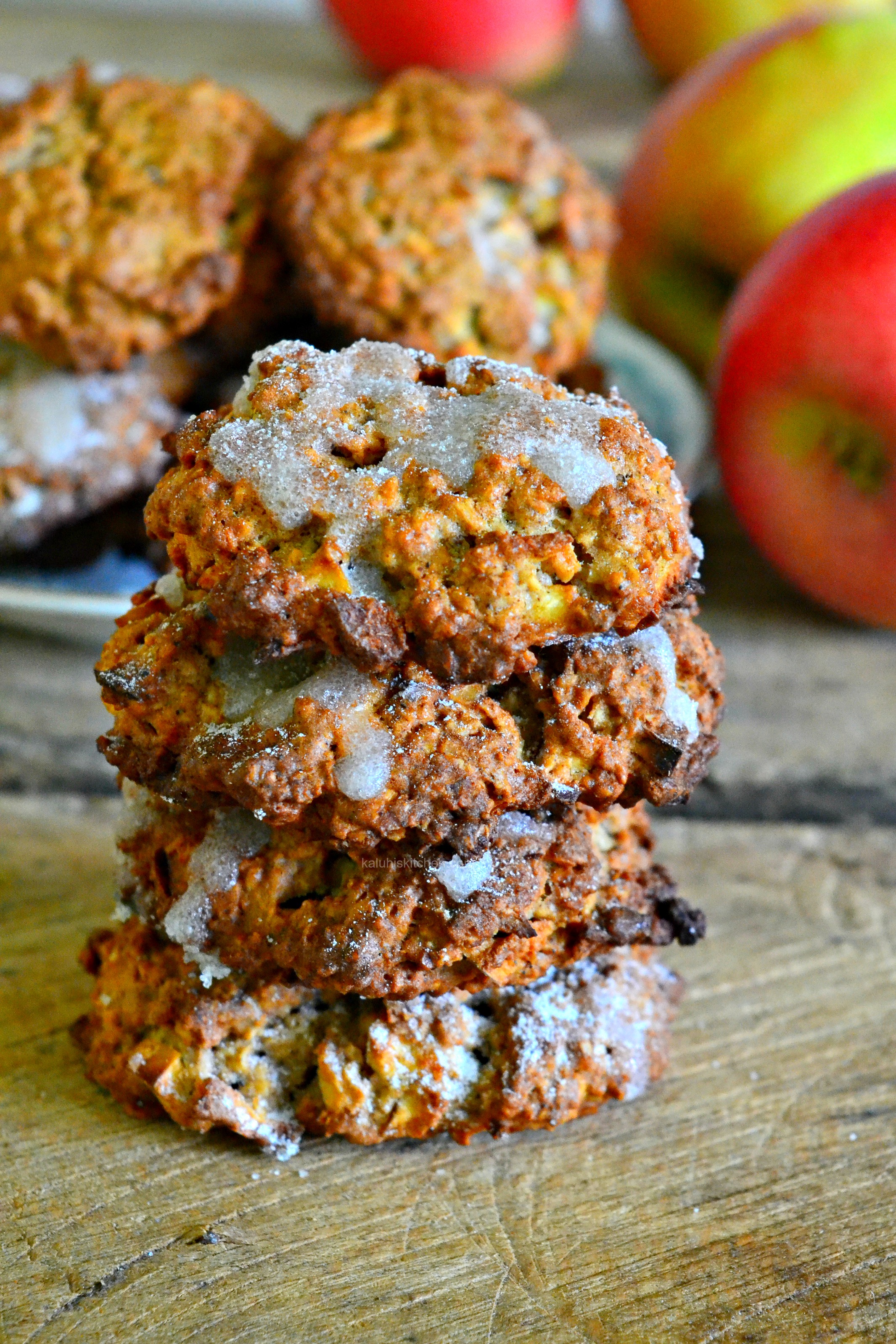 Oh my! Crispy on the outside and soft on the inside. These were so so easy to make and the layering of flavor was out-of-this-world good! The chai masala flavor really came through and it's warming qualities warmed my throat as I swallowed. The ginger flavor was really prominent and it was perfectly complimented by the cinnamon. These oat cookies would not be complete without the amazing flavor my pink lady apples imparted on them. Apples and cinnamon go so well together too and everything was just beyond perfect.
Chilly June & July in Nairobi has nothing on us when we have some delicious cookies to keep us company!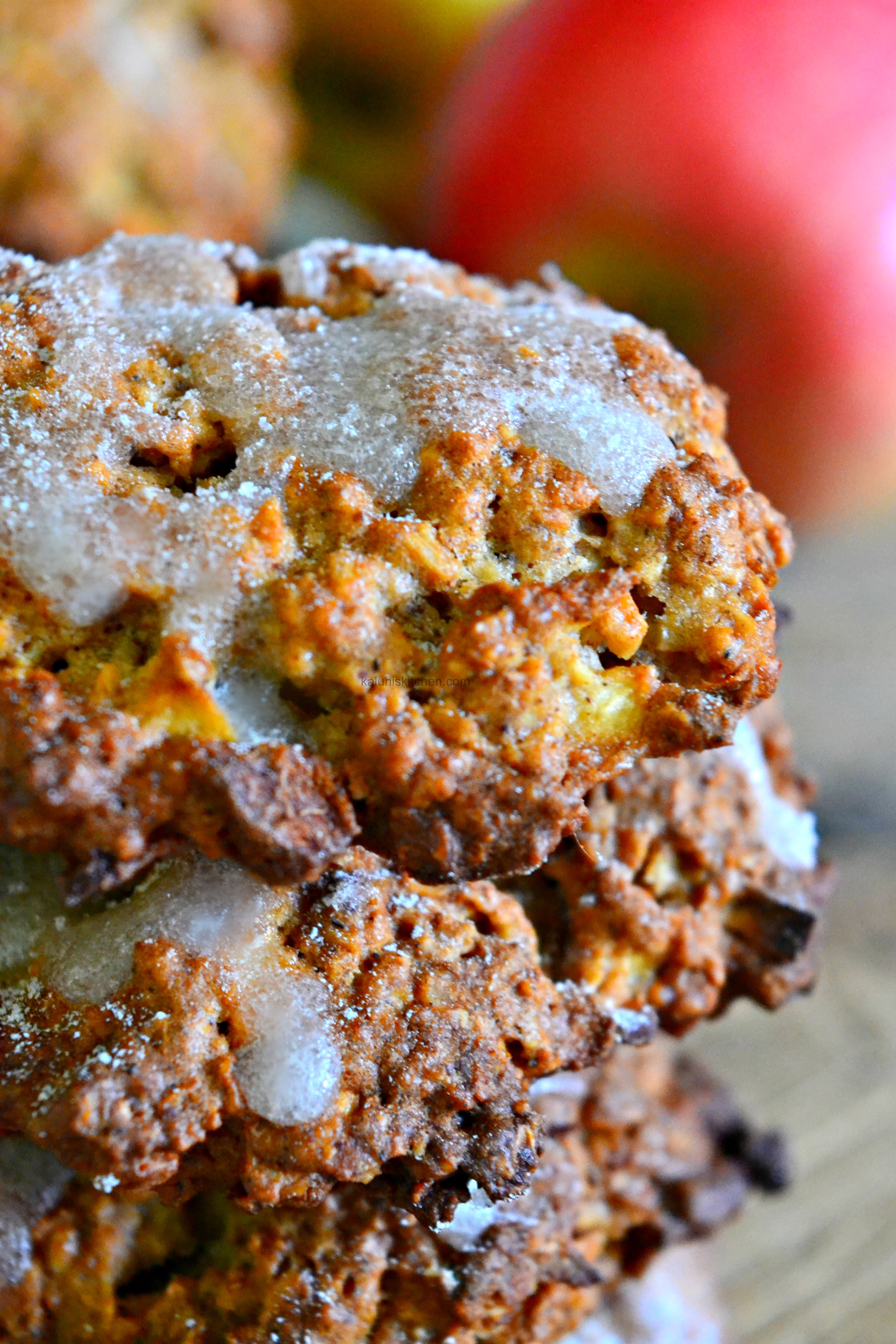 Try these out and let me know what you think! <3
-K
---
Get your downloadable recipe here :))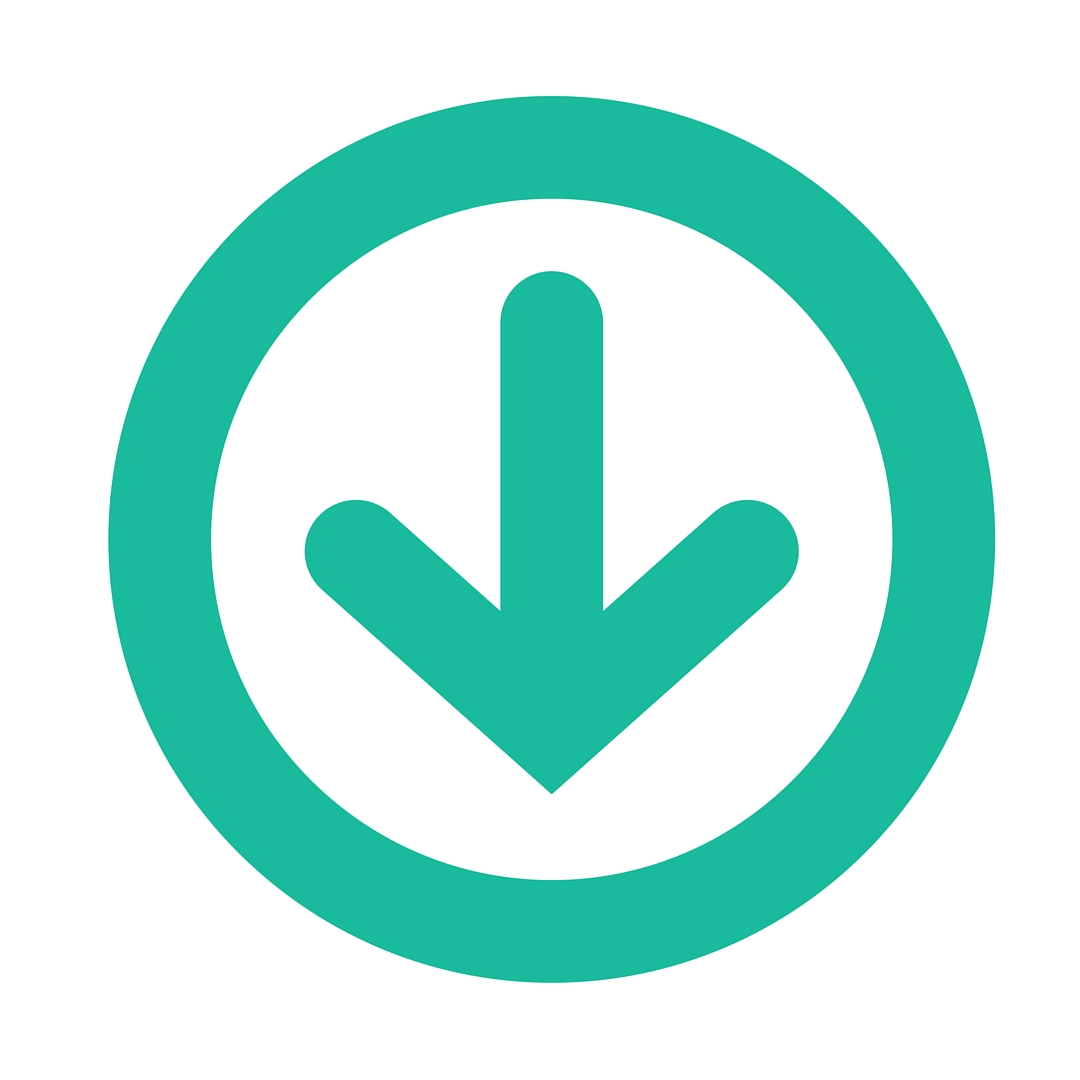 ---
All content and images are copyright protected by



Do not copy in part or whole without giving due credit.