I thank God for jan-feb-mar for the sunny weather that, for some reason, makes me so energized, and that my favorite fruit, mangoes are in season. Because there are so many around, retailing at very affordable prices, I always try to have my fave fruit in as many ways as I possibly can.
I decided to make a mango dessert that has its origins in Thailand. This Thai Sticky Coconut Rice  with Mango is a recipe I bumped into accidentally while searching for food photography inspiration on food gawker. I was happy that the ingredients they use are also available here. To add my own twist to an already existing recipe, I added sesame seeds instead of dessicated coconut to add a nutty taste. I also used coconut cream instead of coconut milk it make it thicker.  I would never have though using rice as an ingredient in a dessert but this worked so well. The rice is meant to compliment the mango though, and not the other way round. And this is a healthy snack, that will still give you that sweet kick but minus all that sugar overload.
You do not have to go to Thailand. Bring Thailand to you!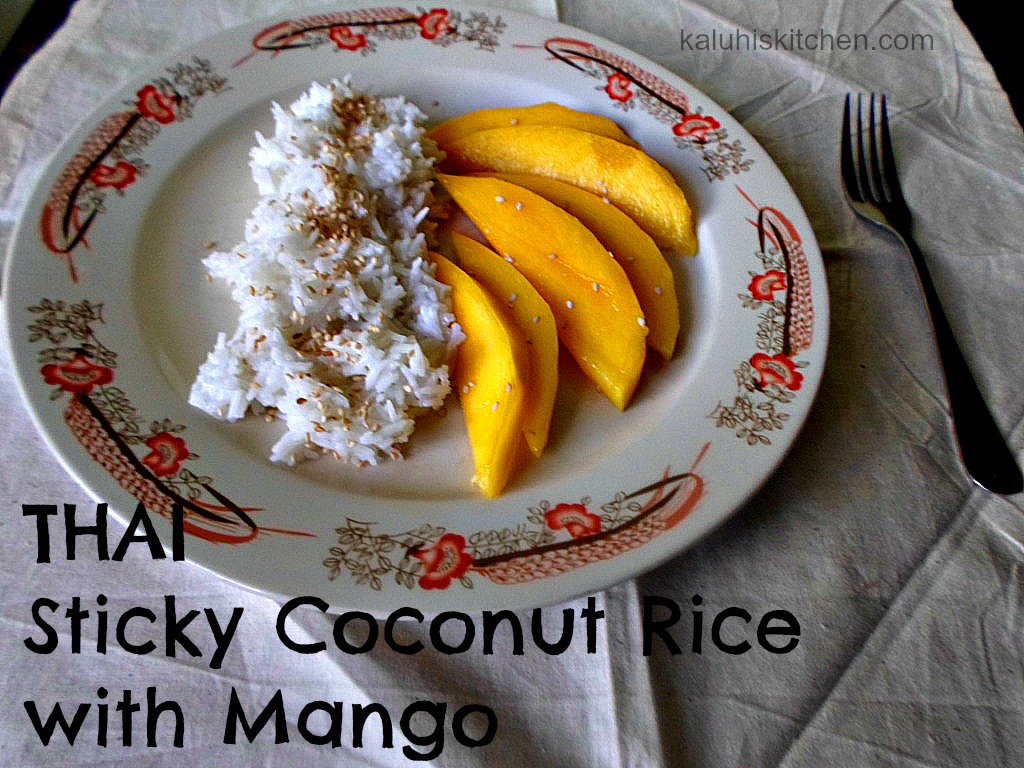 Prep Time: 5 Hours               Cook Time:30 Minutes                   Serves: 3 people
Ingredients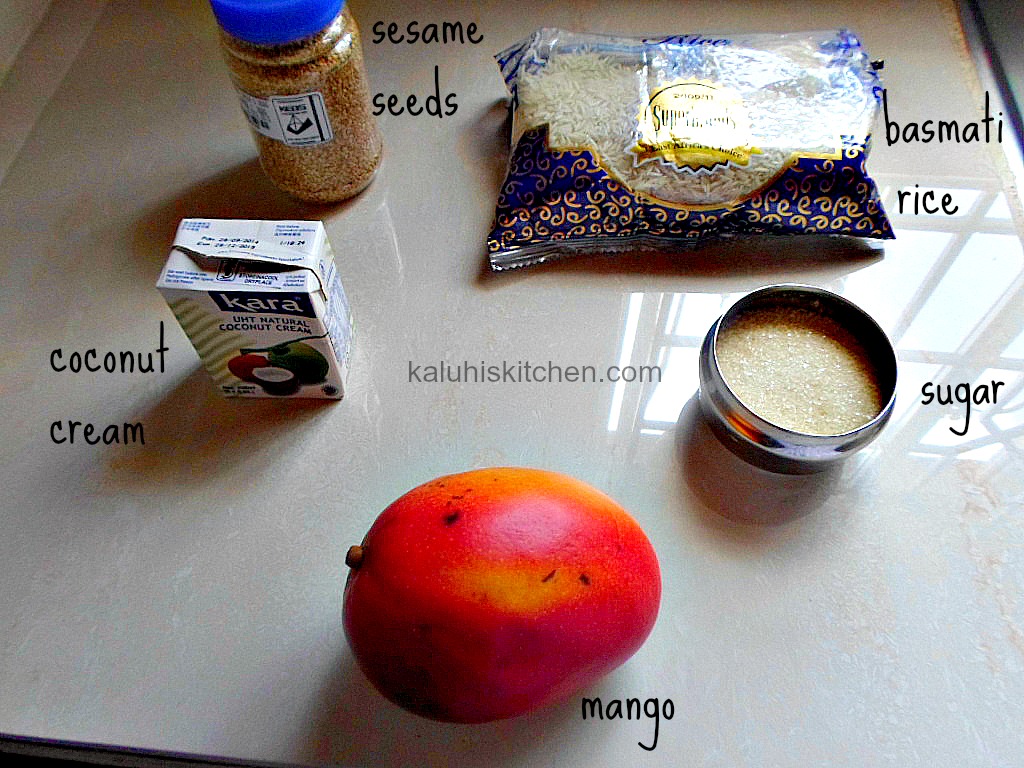 1/2 cups basmati rice
200 ml of coconut cream
3 Tablespoons sugar
1 Tablespoon sesame seeds  ( You may toast them before adding them)
1 large mango, peeled, pitted, and cut into slices
Method
Place the rice in a sieve and rinse it several times with cold water until the water runs clear. Transfer the rice to a bowl and fill it with cold water. Cover it with a towel and allow the rice to soak for 1-5 hours or preferably overnight to get rid of the excess starch. This is an important step that if you skip this may not turn out as great.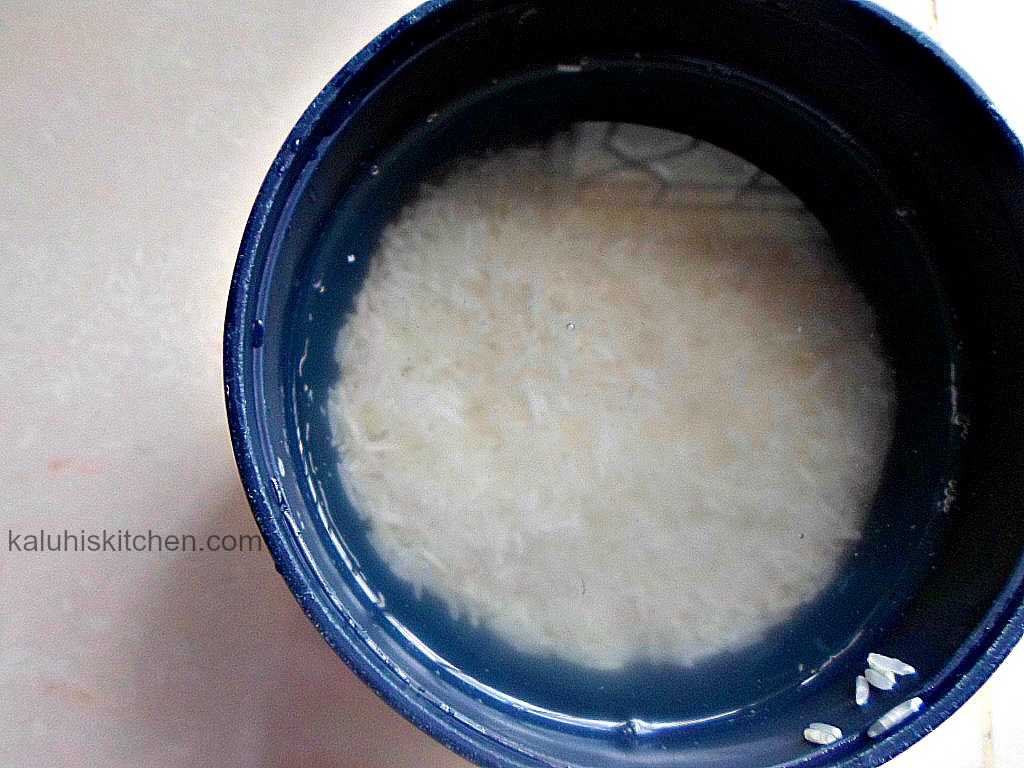 After the soaking time has lapsed, put the rice to boil together with half of your coconut cream.. I always use the coconut cream by Kara as I know the quality will always be top-notch. When the  rice has soaked up most of the cream, mix the remaining coconut cream with the sugar, heat it in the microwave and add to the rice. It may look like your rice is drowned in coconut cream, but the liquid will all be absorbed. Cover the sufuria tightly  and let the mixture stand at room temperature, undisturbed, for about half an hour.
The addition of the coconut cream with sugar is the  one that transforms this rice dish from an ordinary lunch/dinner starch to a heavenly sweet dessert. This step is absolutely important too. I had my doubts at first, but I was glad to taste something new and out of my comfort zone.
The coconut sticky rice is to be served at room temperature along with fresh mango.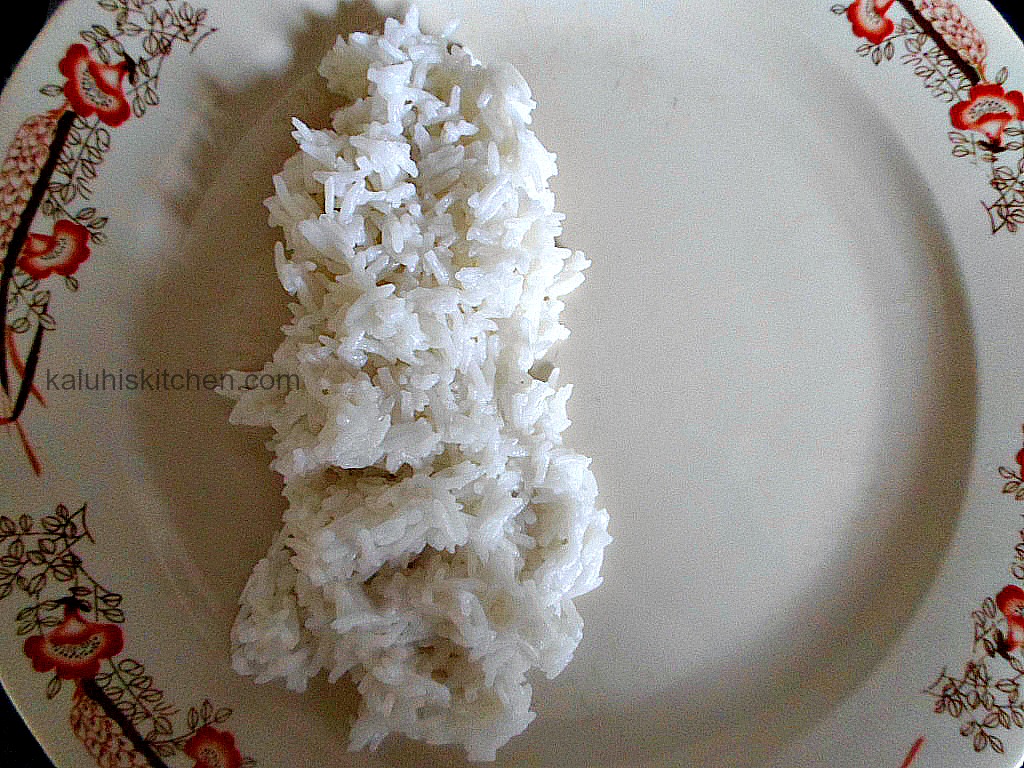 The sesame seeds were the best option for me as a garnish for the rice and textural component. But you can use desiccated coconut, crushed ground nuts or even raisins for your Thai sticky coconut rice with mango. When ready to serve, sprinkle the rice with the sesame seeds  and serve the sliced mango alongside the rice.
-Kaluhi
---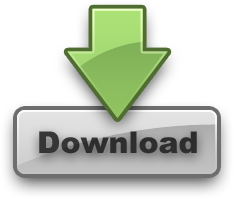 ---
All content and images are copyright protected by



Do not copy in part or whole without giving due credit.