Lasagna has to be among the top three most requested recipes by you guys. But I put off making it, for 4 and 1/2 years, but you know what, never late than never. Preparing this was so much fun, making the video was so smooth (though extremely time consuming as usual lol), and eating this, oh my! The eating was the proverbial cherry on top of the cake. I always get so excited when a recipe turns out better than I had envisioned it in my head. I start picturing myself eating it with my fam and watching their faces for reactions! Mum and Dad loved this so much, we are thinking of making it a monthly thing at home, with each month having a new spin. What do you guys think? Should I bring you along this adventure?
My minced beef and pork sausage lasagna is very easy to make. Two kinds of meat, two kinds of cheese and a world of flavor! You are going to fall head over heels with this beauty!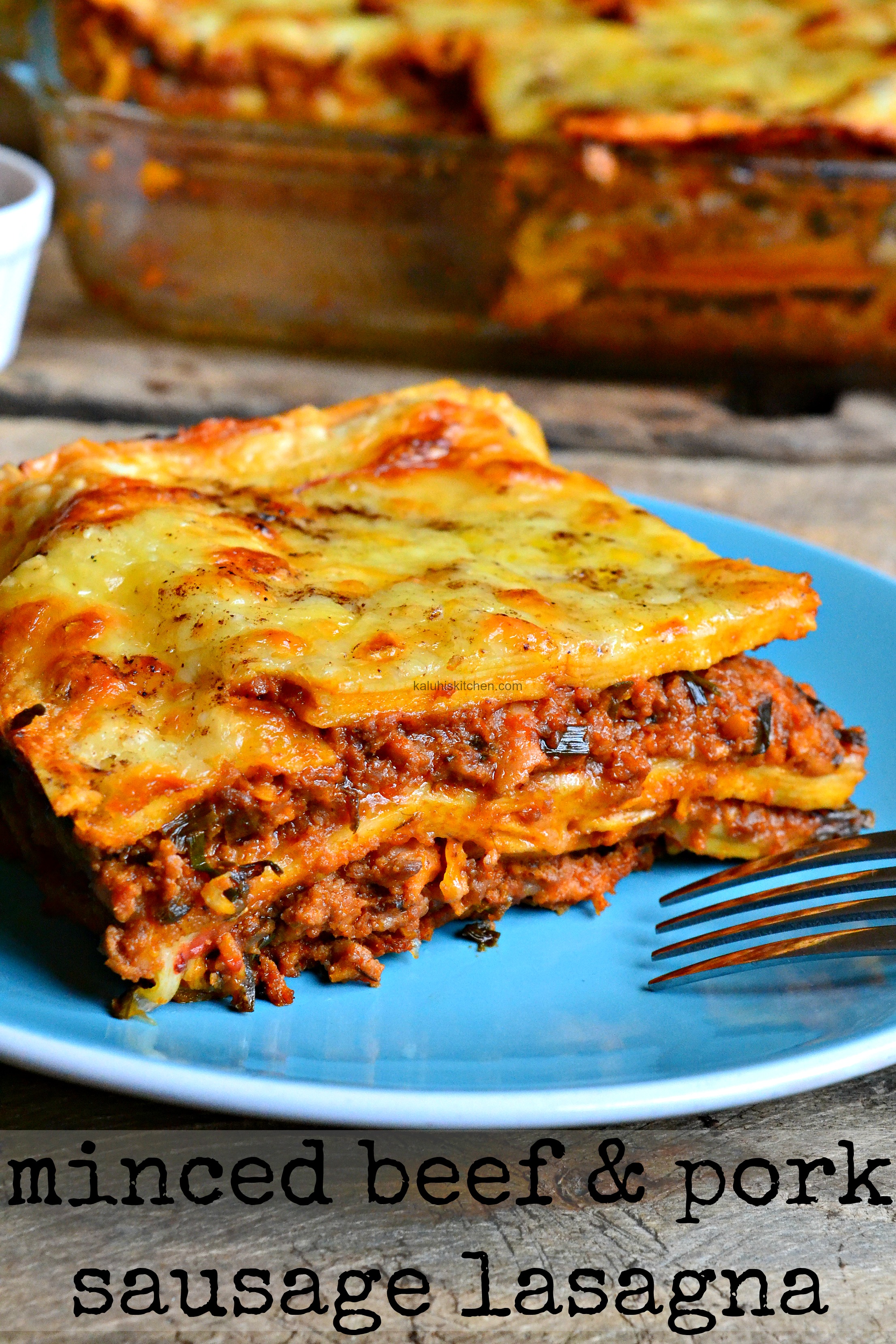 Make sure to watch the video on my channel. And if you haven't subscribed, I am giving you major side-eye lol. Do subscribe <3
PREP TIME: 15 MIN     COOK TIME: 1.5HRS        SERVES: 5
Ingredients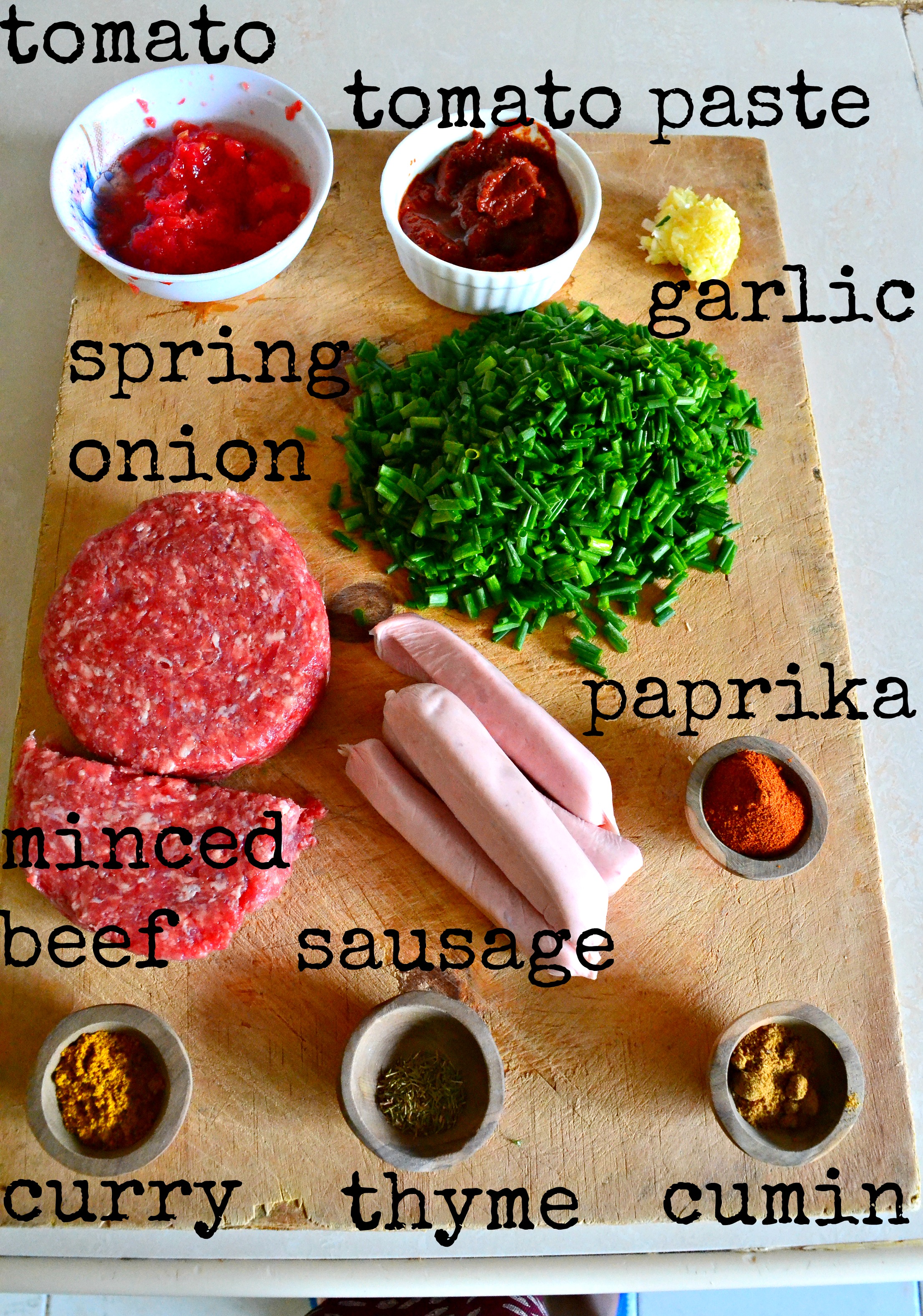 500 g of minced beef
4 pork sausages
2 cups of spring onion, finely chopped
1 cup of pureed tomato
2 heaped tablespoons of tomato paste
1/2 a teaspoon of dried thyme
1 teaspoon of curry
1 teaspoon of cumin
1 teaspoon of paprika
4 cloves of garlic, minced
9 lasagna  noodles
1 cup of parmesan cheese
1 cup of mozzarella cheese
Method
First thing is to cook the minced meat. In your sufuria that has some oil and salt, add the minced beef, the sausage and half of the spring onion. I  used pork sausages by Farmers Choice (peeled the skin off), but you can go with whichever brand you're down for. You can also pre-cook them then chop them up really small and add them in after the meat is cooked. I however love letting both my meats cook and brown together so that there would be a uniform build up of flavor. Mash everything with your mwiko as you cook so that they don't clump up together too much.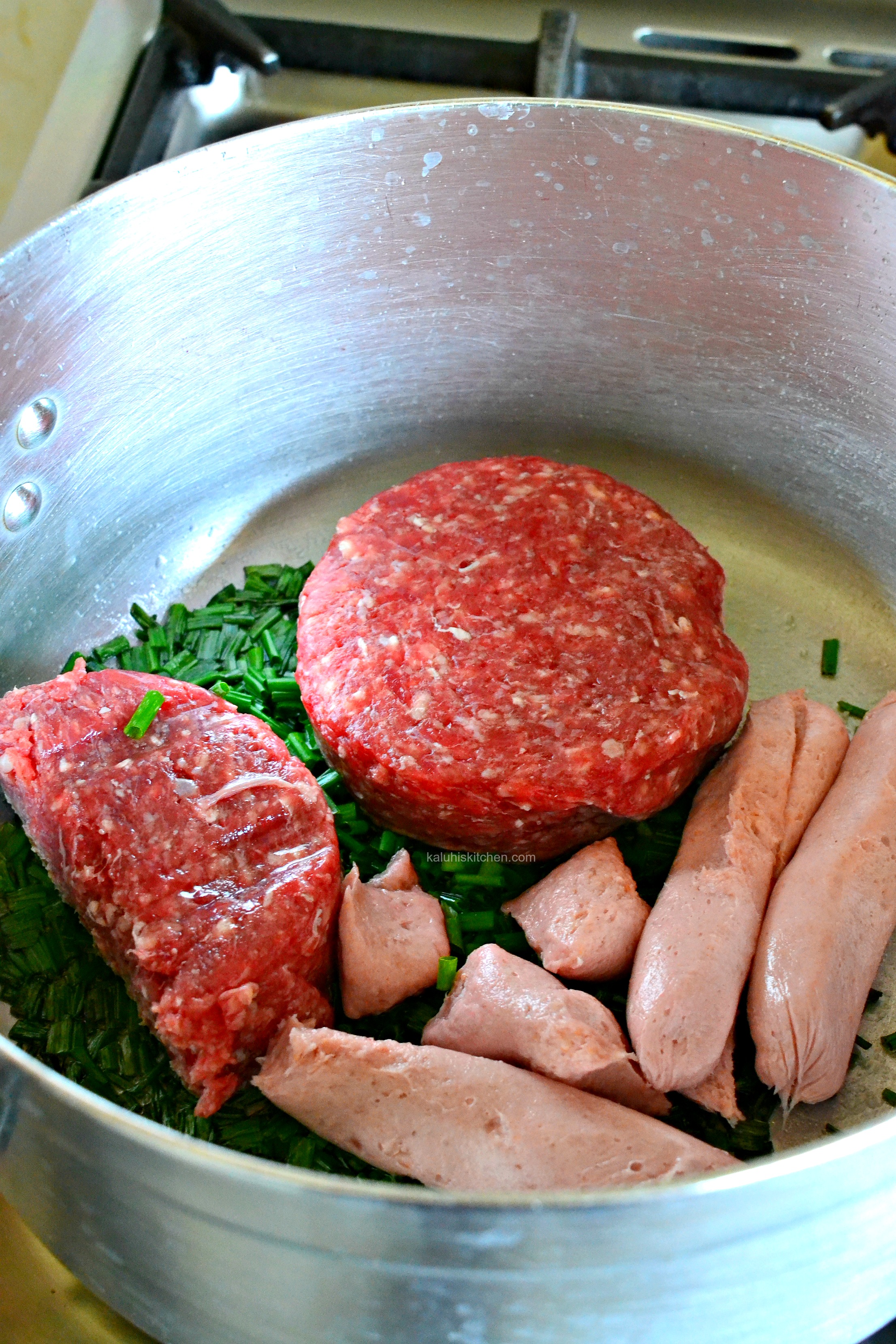 Let this cook down until the meat is completely done. It should look like this: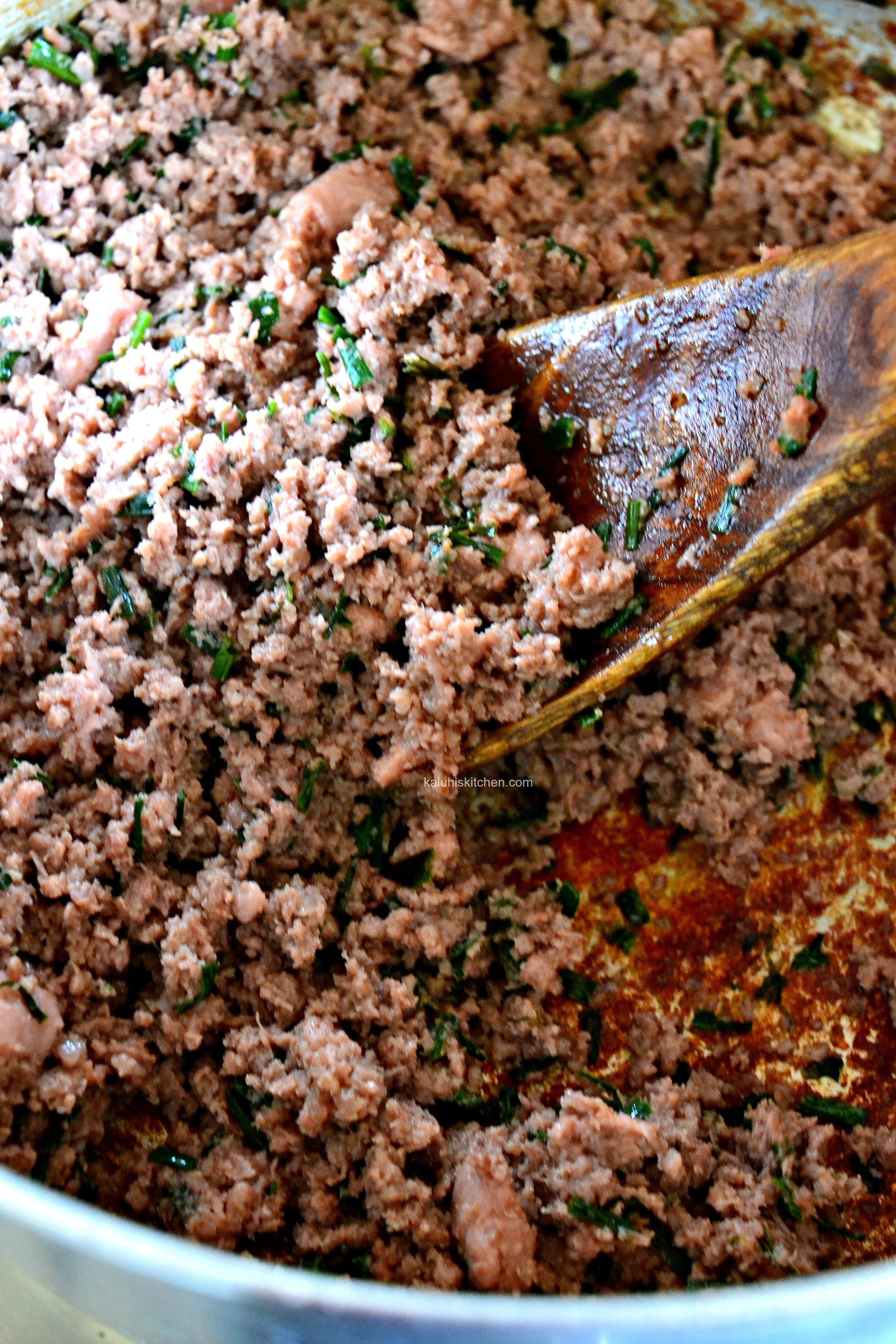 There after, add the rest of the spring onion, the garlic, the spices, tomato paste and the fresh tomatoes and mix everything in. I wanted to add some fresh chili too, but realized when I was eating that I had forgotten to lol, but I highly recommend that you add some too if you appreciate a little kick of some heat.
Add some hot water/ beef stock then cover with a lid and let everything simmer on low heat until cooked down and thick. PLEASE PLEASE PLEEEEEEEEESE, i am begging you, do not make this into a watery, thin, minced meat. Do not rush the process either, allow everything to really cook down so that the flavors develop!!! In case you still find it a bit hard to get thick consistency, always refer to my videos.
Once you are done, it should look like this: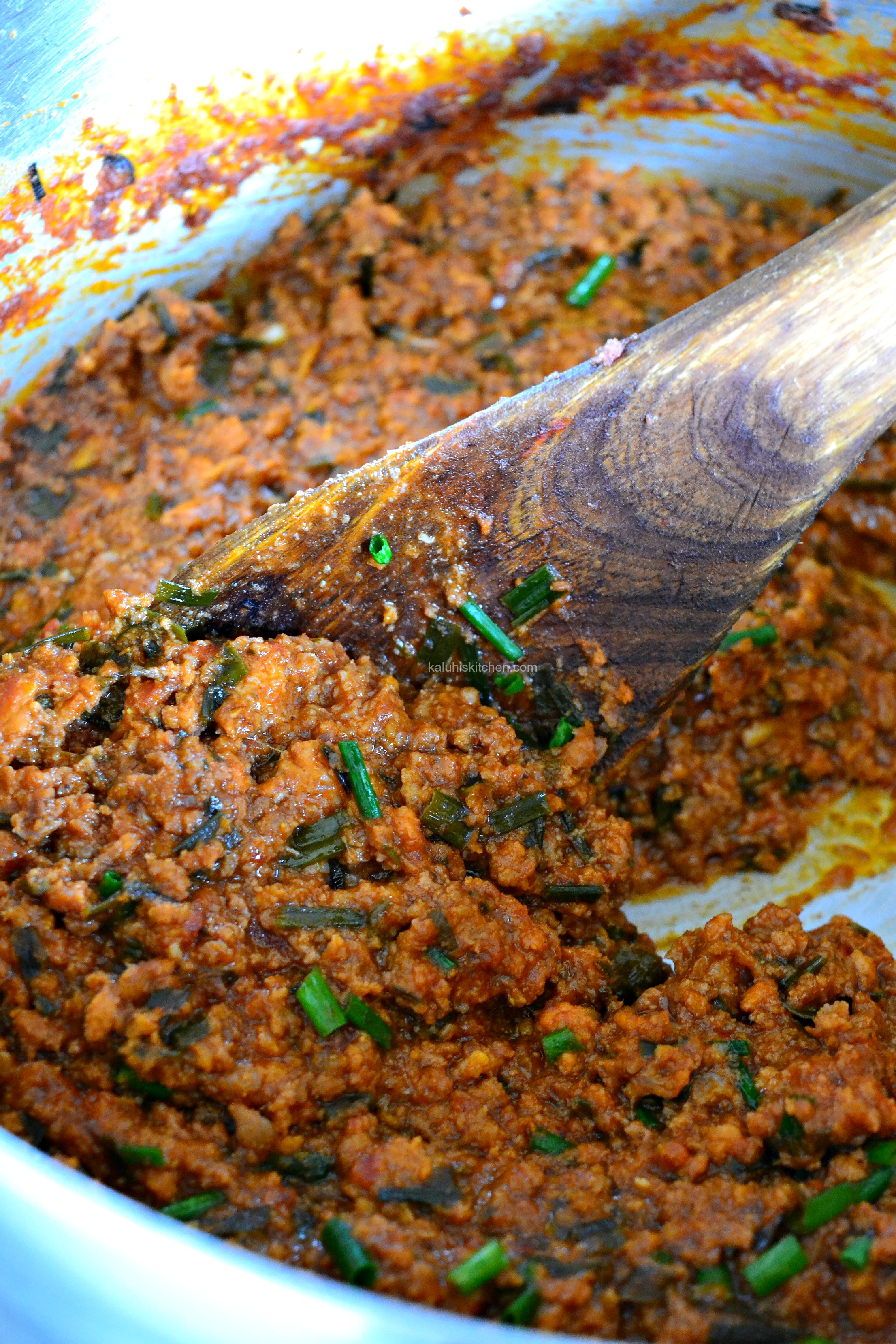 You can make this ahead of time, or the night before, so that the day you wanna make your lasagna, you do not have extra steps to run through. Remove from the heat. Then proceed to assemble. I chose both parmesan and mozzarella because not only do they have explosive flavor when used in combination, but they are really stretchy and gooey when they melt, which is exactly what we are going for.
I bought my cheeses from the carrefour cheese section.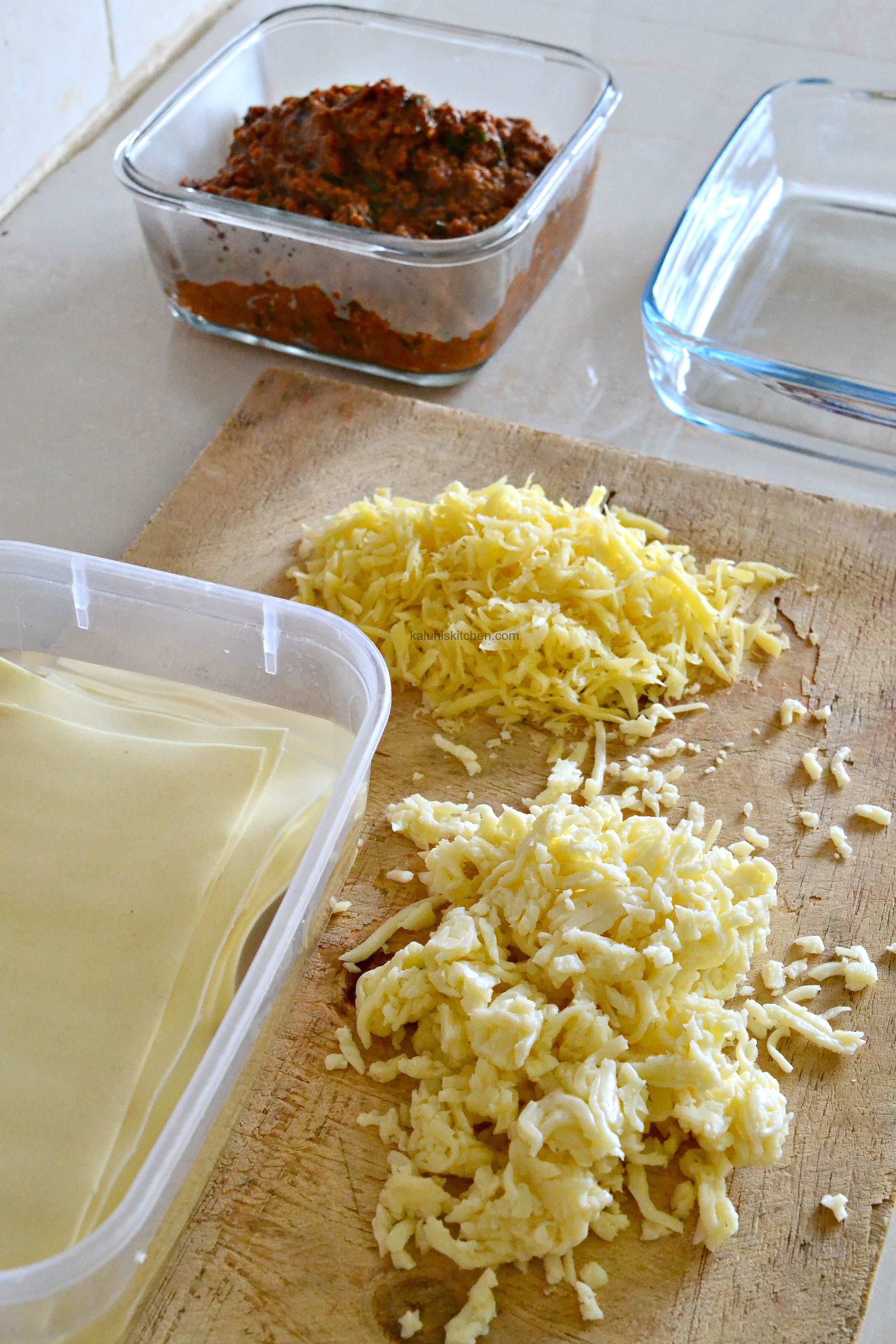 Let's start layering.
In your baking dish, add the meat first, then your soaked lasagna noodle, then the combination of the two cheeses. Repeat this up to the top, with the cheese being the top most layer. My hands were too preoccupied to take pics for each layer, but thank the heavens that my phone recorded all this and it is all demonstrated in today's video. I soak my noodle in some hot water for about 30 minutes before assembling, some people boil theirs as they would pasta, others use dry noodles. To each their own. However I always use either soaked or boiled noodles.
You will always get the lasagna noodles from any well stocked supermarket in the pasta section.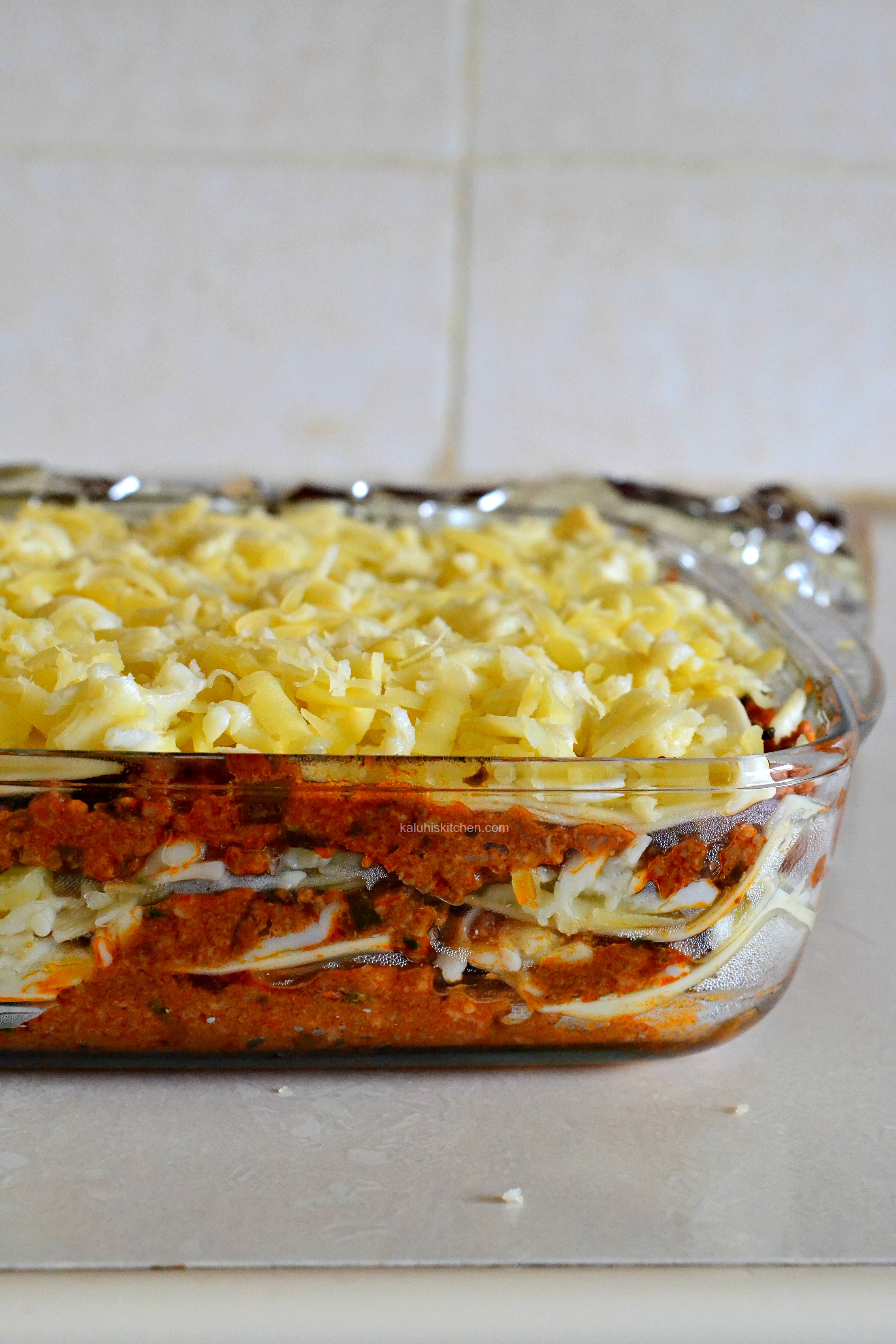 Sprinkle 1/4 teaspoon of nutmeg over the top most layer of cheese. Cover with a foil and let this cook for 30 minutes, in a 180ºC oven. There after remove the foil, and give this another 20 minutes for the top cheese layer to brown. It could take less time for the cheese to brown so just be alert.
After that, you are done!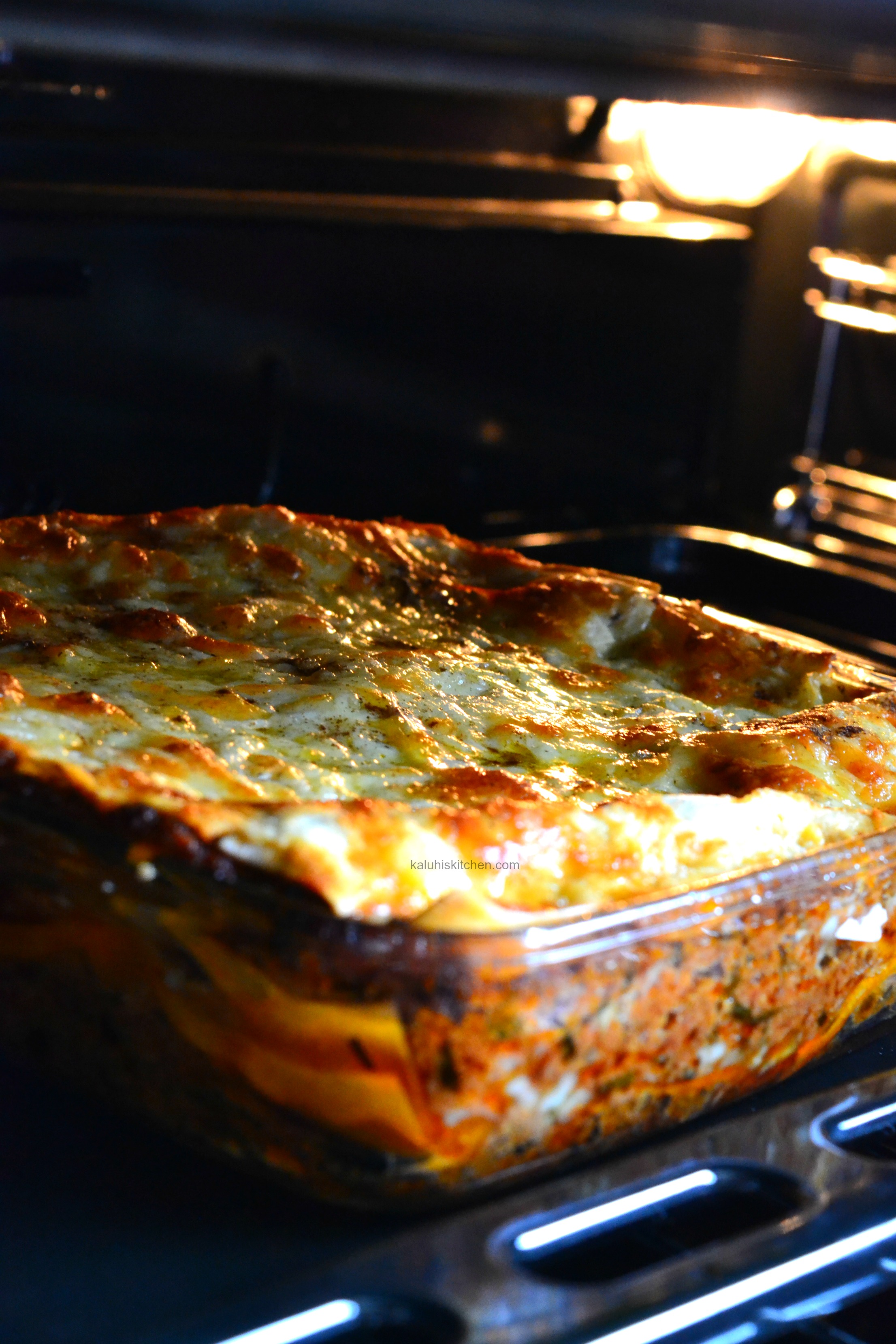 That was extremely easssssssssy you have to admit! There is nothing wrong with indulging once in a while, and when you do, make it worth your time and worth the effort! I hope my minced beef and pork sausage lasagna will become your family's favorite as well! Easy enough for a week night and tasty & fancy enough for a Saturday afternoon party! In case you think the pictures are too good to be true, pass by and watch the video, and see it is very much possible to cook beautiful AND delicious food!
Are we licking the screen or nah?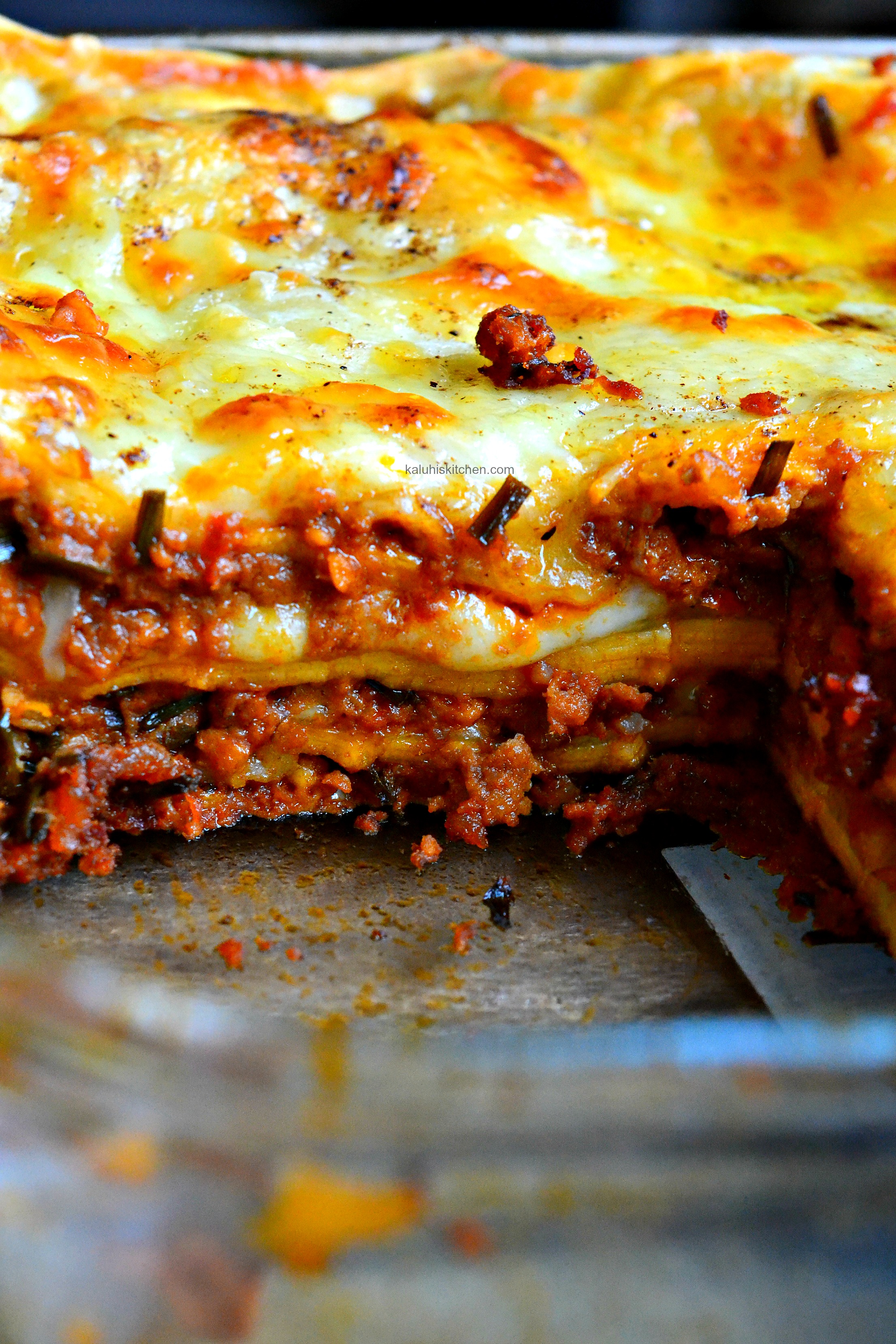 To all things tasty!
-Kaluhi
---
Get your downloadable recipe here :))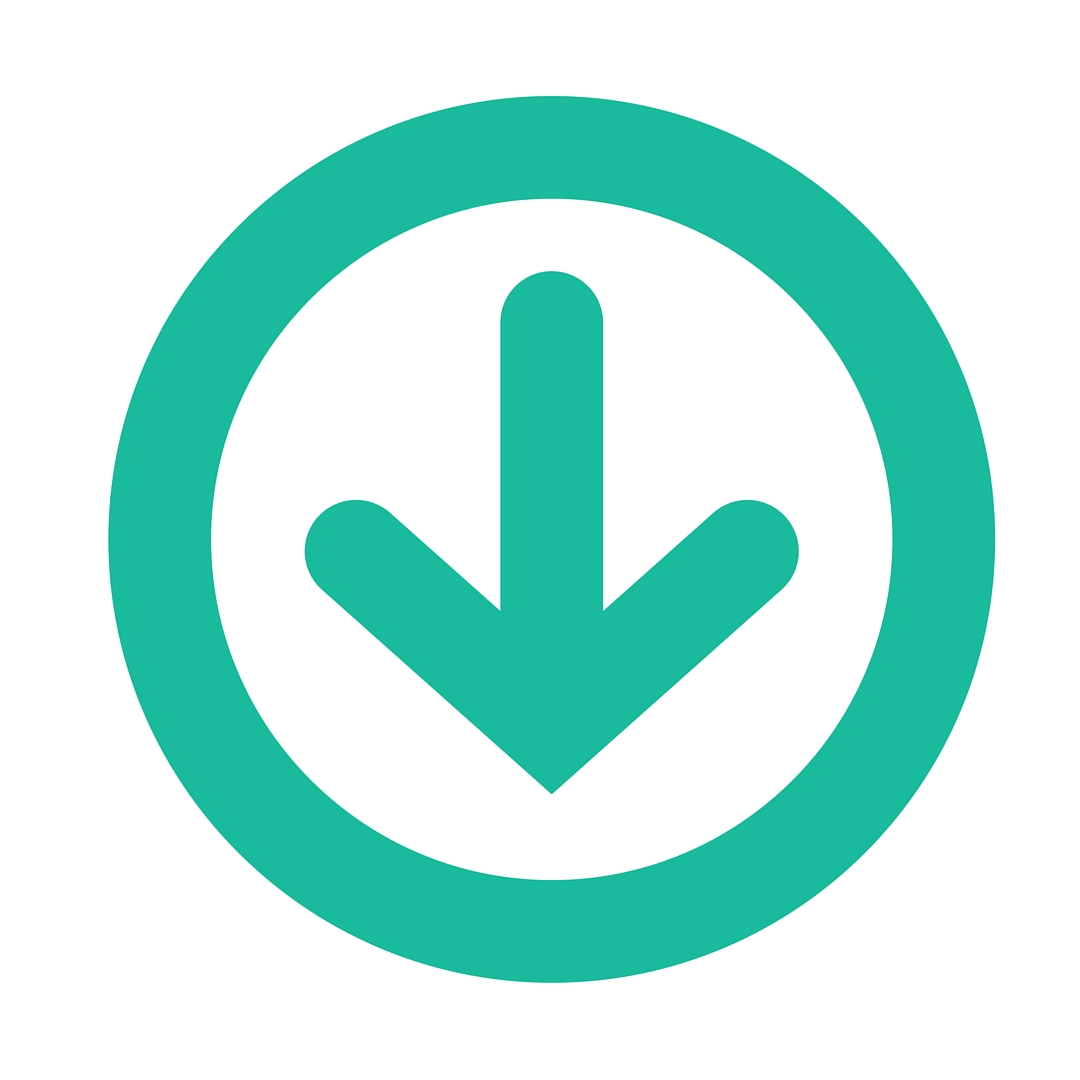 ---
All content and images are copyright protected by



Do not copy in part or whole without giving due credit.