Coconut milk is one of my favorite substitutes for using water or vegetable stock in my stews or various other dishes. In my opinion, using coconut milk is one of the easiest ways of adding more flavor or transforming the taste of a dish. Coconut milk is not a dairy product though. Even so, it has plenty of health benefits. It helps with improving skin and hair health, boosts the immune system, has plenty of antioxidants, has anti-fungal properties and many more.
You can get this in the supermarkets, and if you are in Kenya, I recommend coconut milk by Kara as it is of high quality. But you can also make your own coconut milk, and here is how you can do that: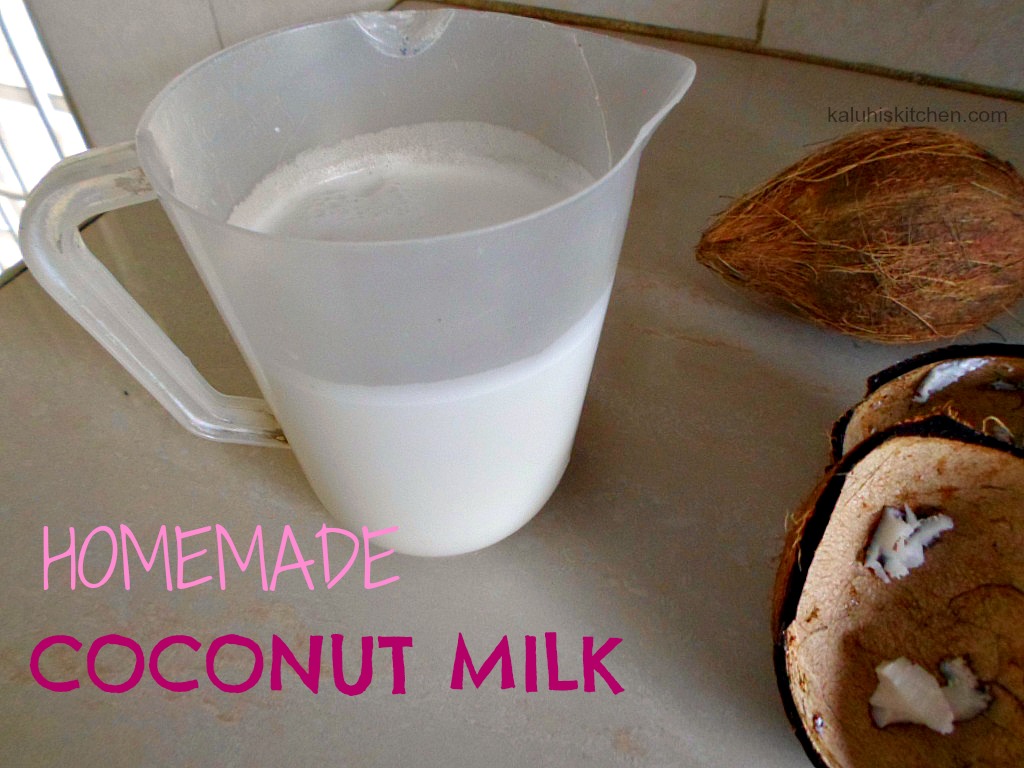 Take your coconut and split it open. You can save the coconut water if you so wish. remove the white flesh of the coconut and place it in a bowl. Do not worry if some of the brown husks come of too.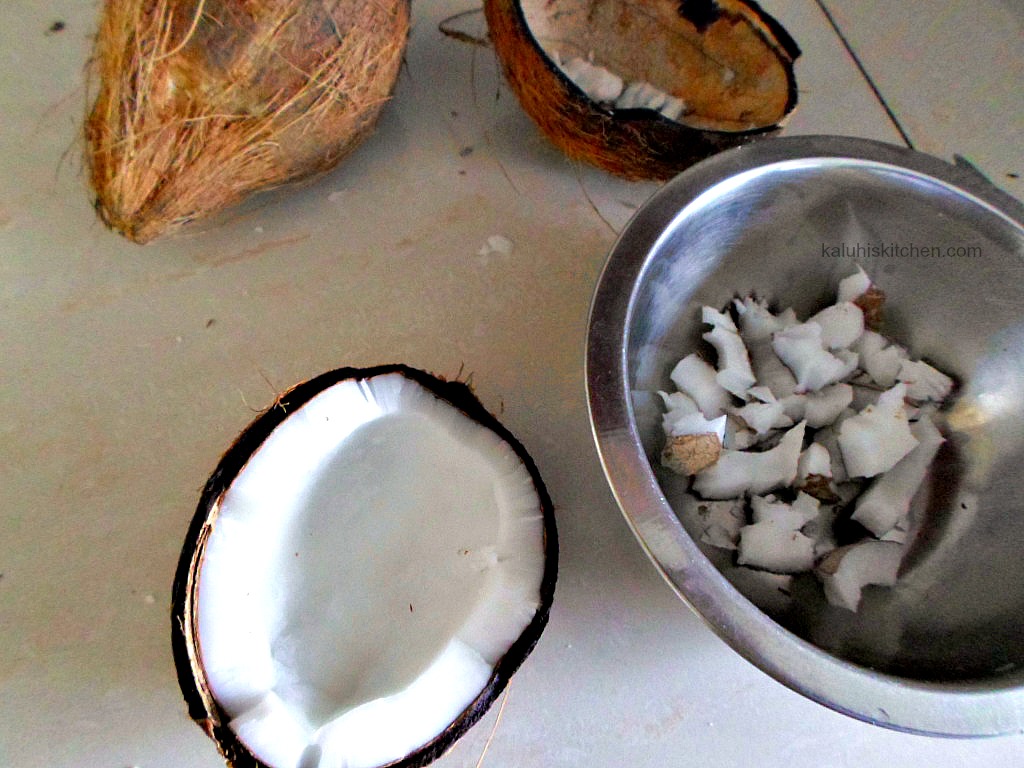 Place the coconut pieces in a blender, along with some water that would be just enough to submerge them. On high speed, allow the blender to run for about a minute then stop and sieve the mixture.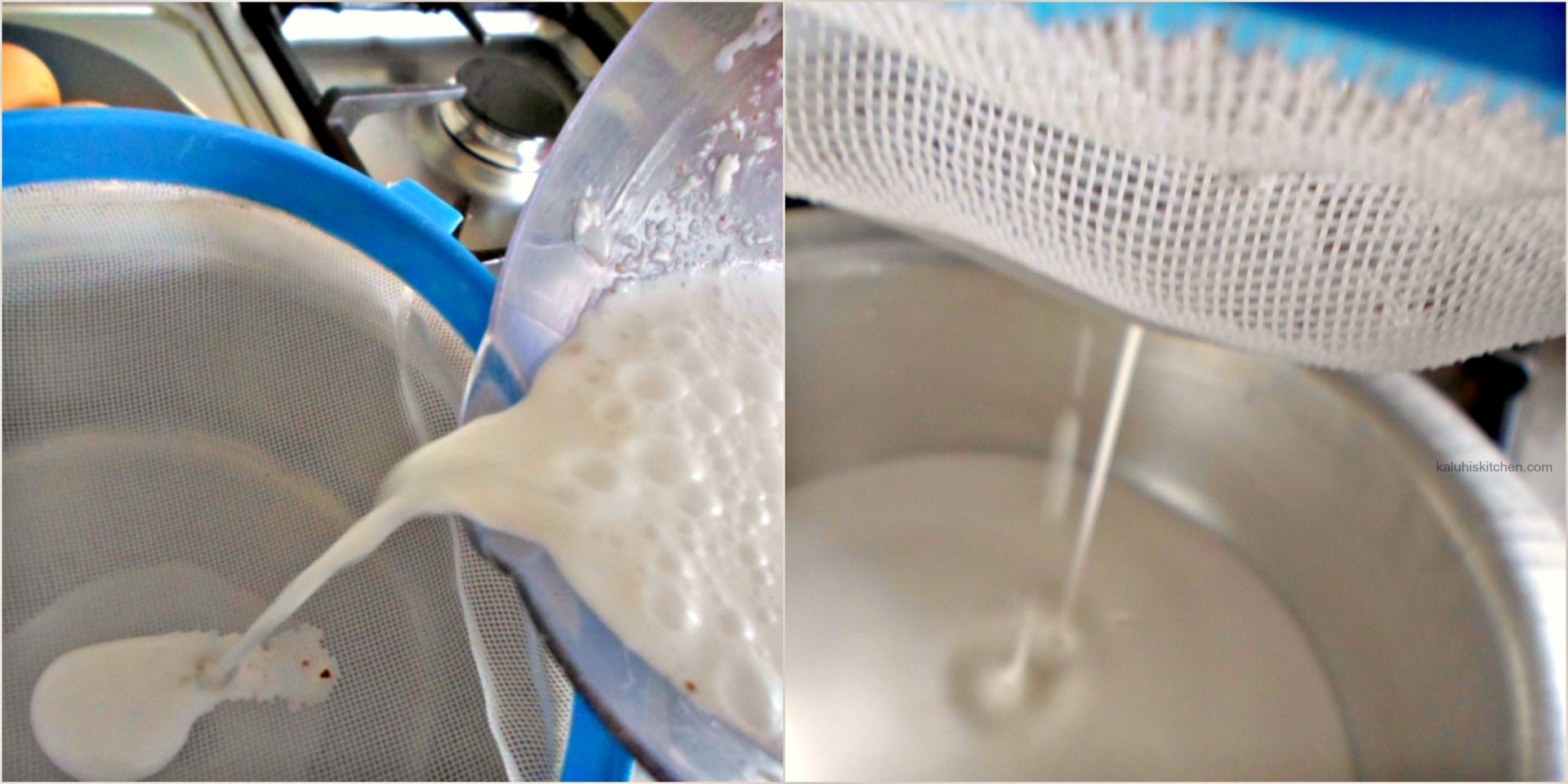 You can run more water through the sieve contents if you want more milk.
There you have it, easy homemade coconut milk.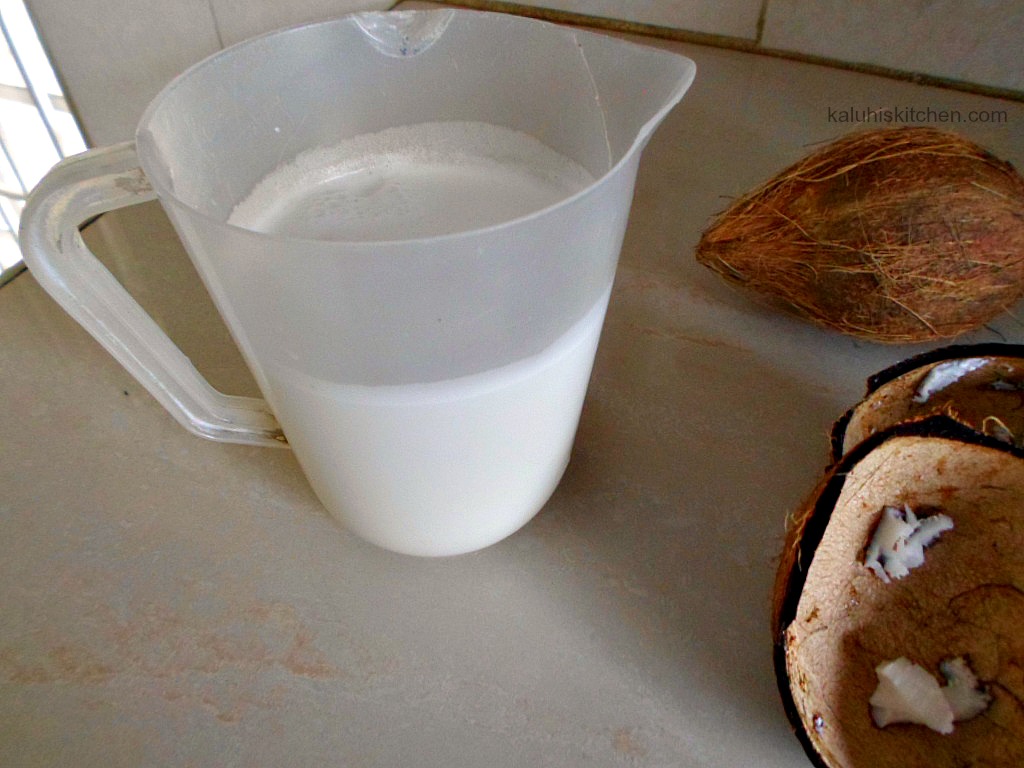 Kaluhi.
All content and images are copyright protected by


Do not copy in part or whole without giving due credit.