I always finish filming, clear my sink, mop my kitchen floor and once everything is put away and my space sparkling, that is when I settle down and eat. On this day, I however stopped mid-clearing to eat because everything was just too damn delicious!! From the first batch, I grabbed the first finger to confirm if it was cooked through, then dipped into the dip and popped it into my mouth. "Oh my gooood!" I exclaimed, with my already very large eyes opened wide! It was perfect! The first batch went straight into my tummy! I could not believe how bomb all the flavors were. It was right there and then I knew these chicken fingers would be a favorite of yours, and I am so so thrilled to share this with you guys!
This chicken finger recipe is a recipe that is a sure show stopper and a crowd favorite! It is a definite favorite for families, for fussy toddlers, perfect for picnics or even just for one while watching something beautiful on TV.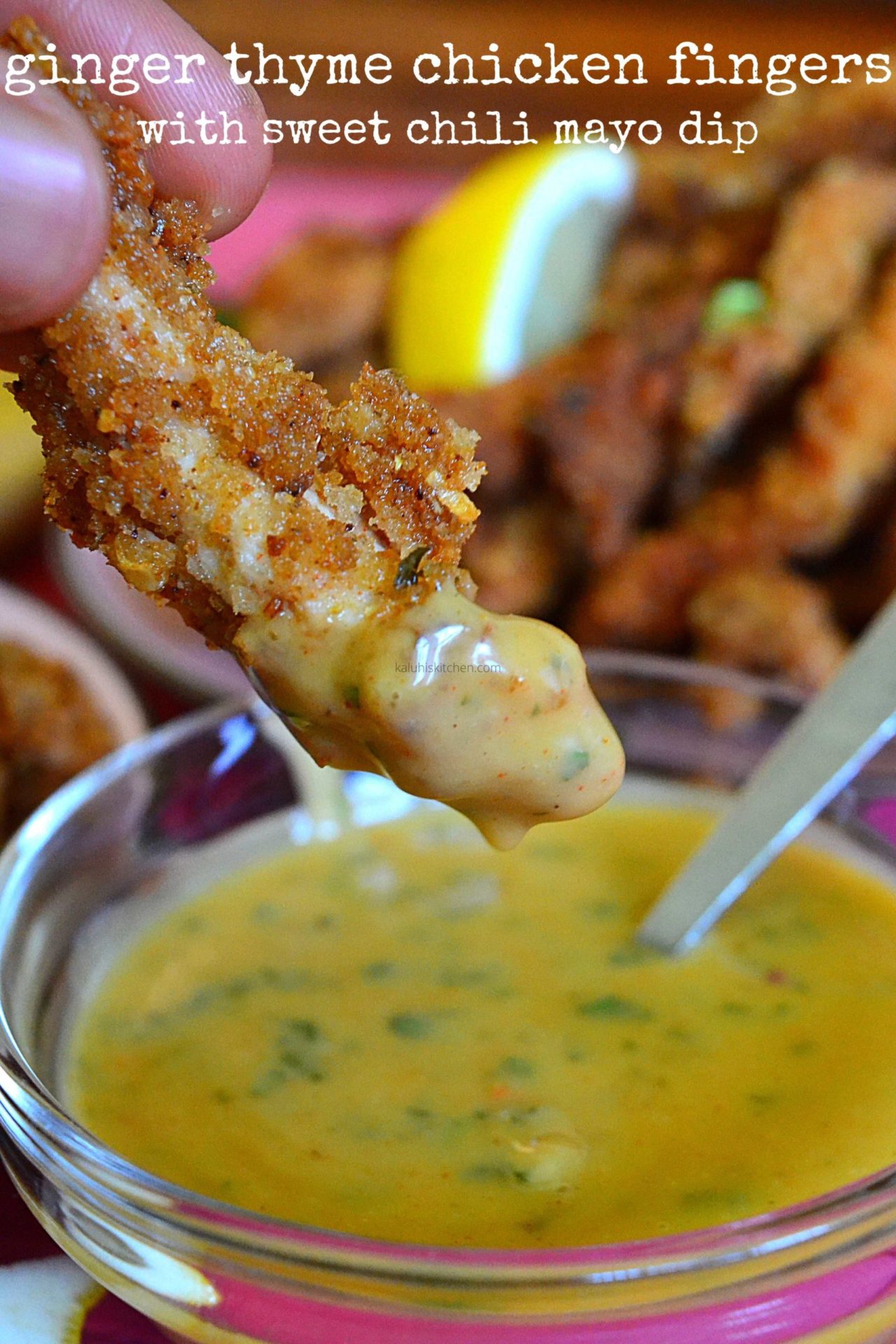 I made a dope vid to accompany the blog post. Do watch below, and subscribe!

Ingredients
For the chicken marination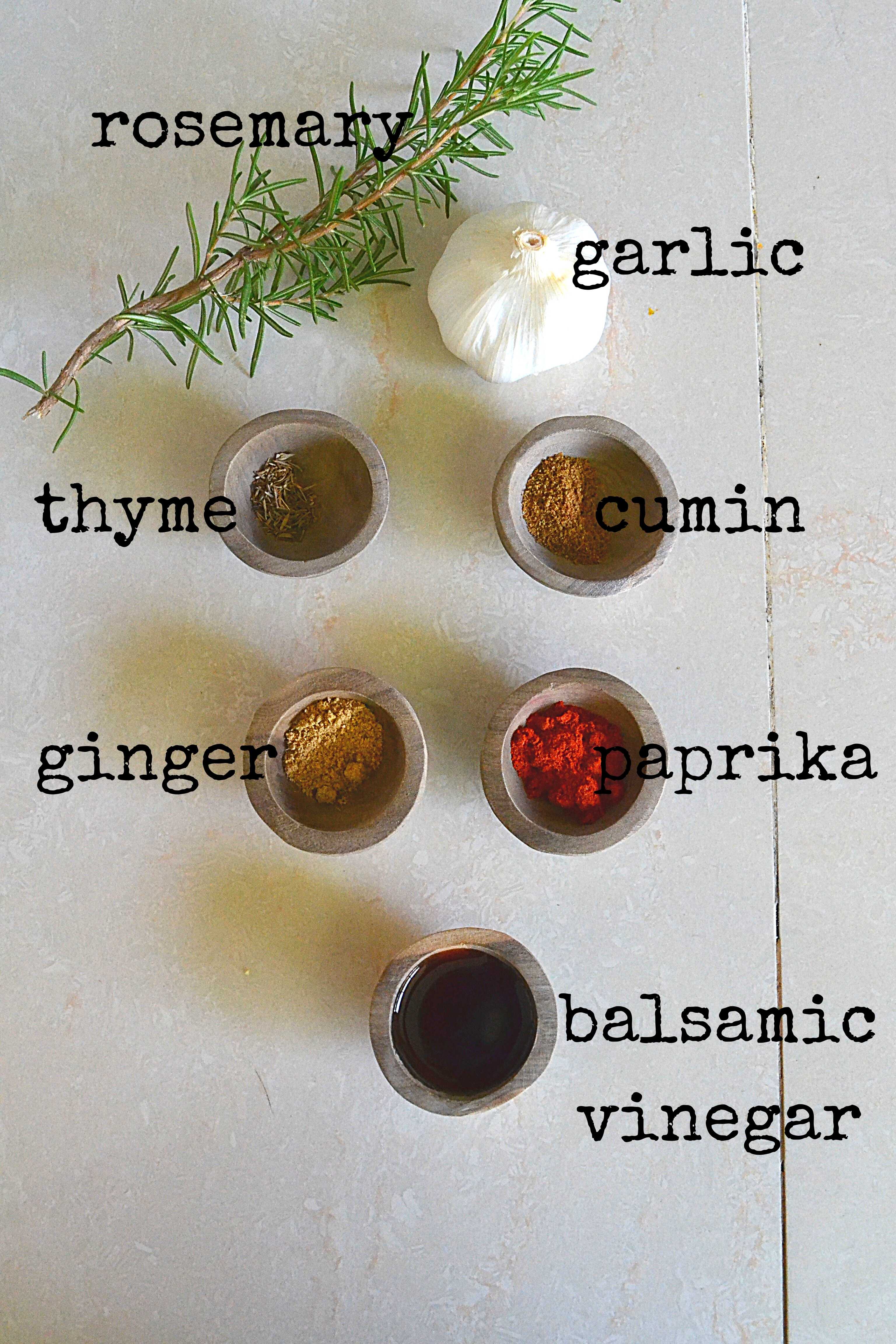 700g chicken
1 tablespoon of cumin
1 tablespoon smoked paprika
1 teaspoon ginger spice
1/2 teaspoon of dried thyme
4 tablespoons balsamic vinegar
1 tablespoon of rosemary
7 cloves of garlic, minced
For the coating
1 cup crumbs
1 cup of mala
1 tablespoon of coriander powder powder
1/2 tablespoon of cumin
1/2 teaspoon of dried oregano
For the dip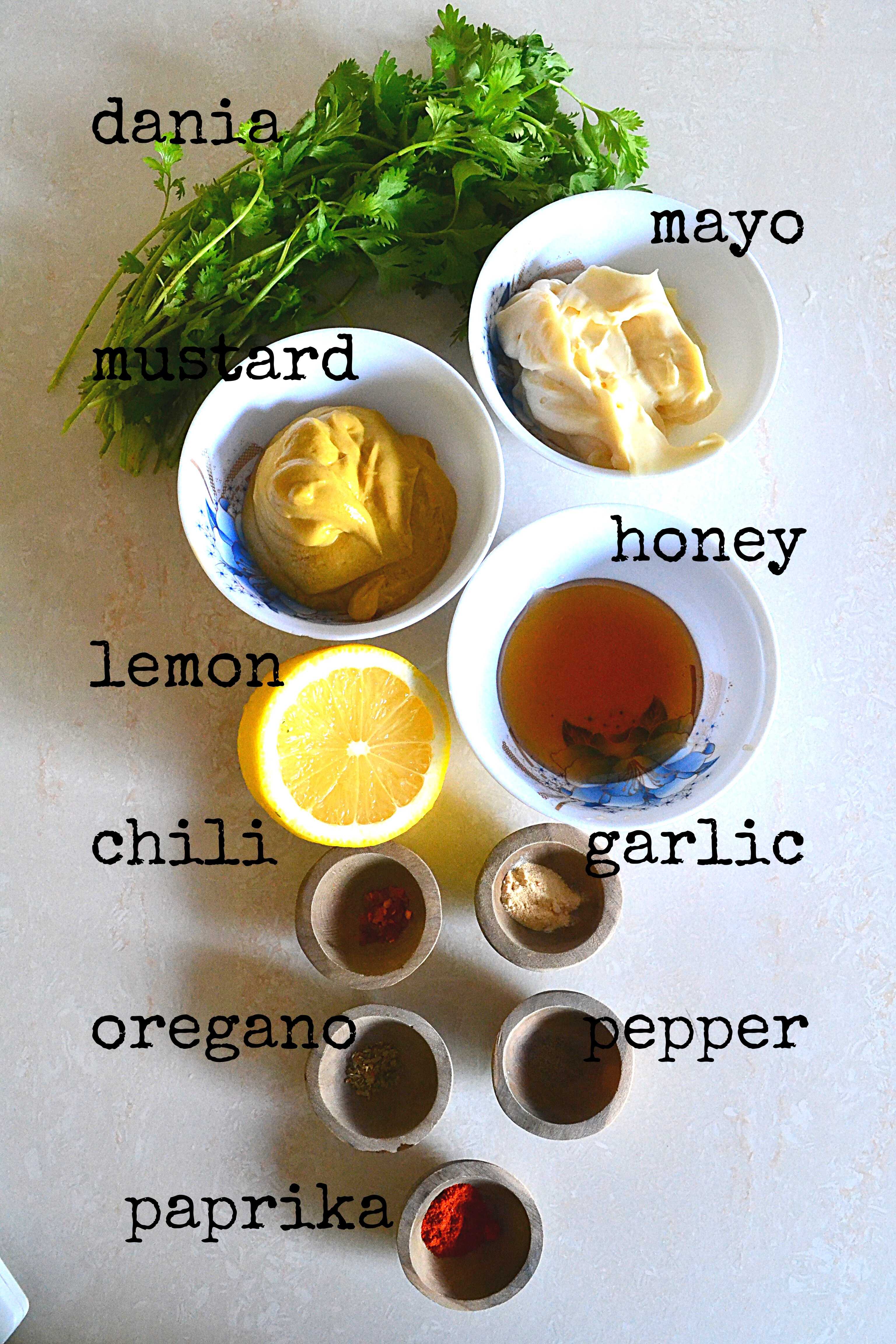 4 tablespoons of dijon mustard
4 tablespoons of mayonnaise
3 tablespoons of honey
A splash of lemon juice
1/4 teaspoon of chili
1/2 teaspoon of garlic powder
1/4 teaspoon of pepper
1/4 teaspoon of dried oregano
1/2 teaspoon of paprika
Finely chopped dania
Method
A day before, set the chicken to marinate. As we have said time and time again on twitter, marination is important because it imparts flavor into the meat itself. What I used is listed above. Chop your chicken breast  into strips and place in a bowl. You can use any other cut, I just went for breast.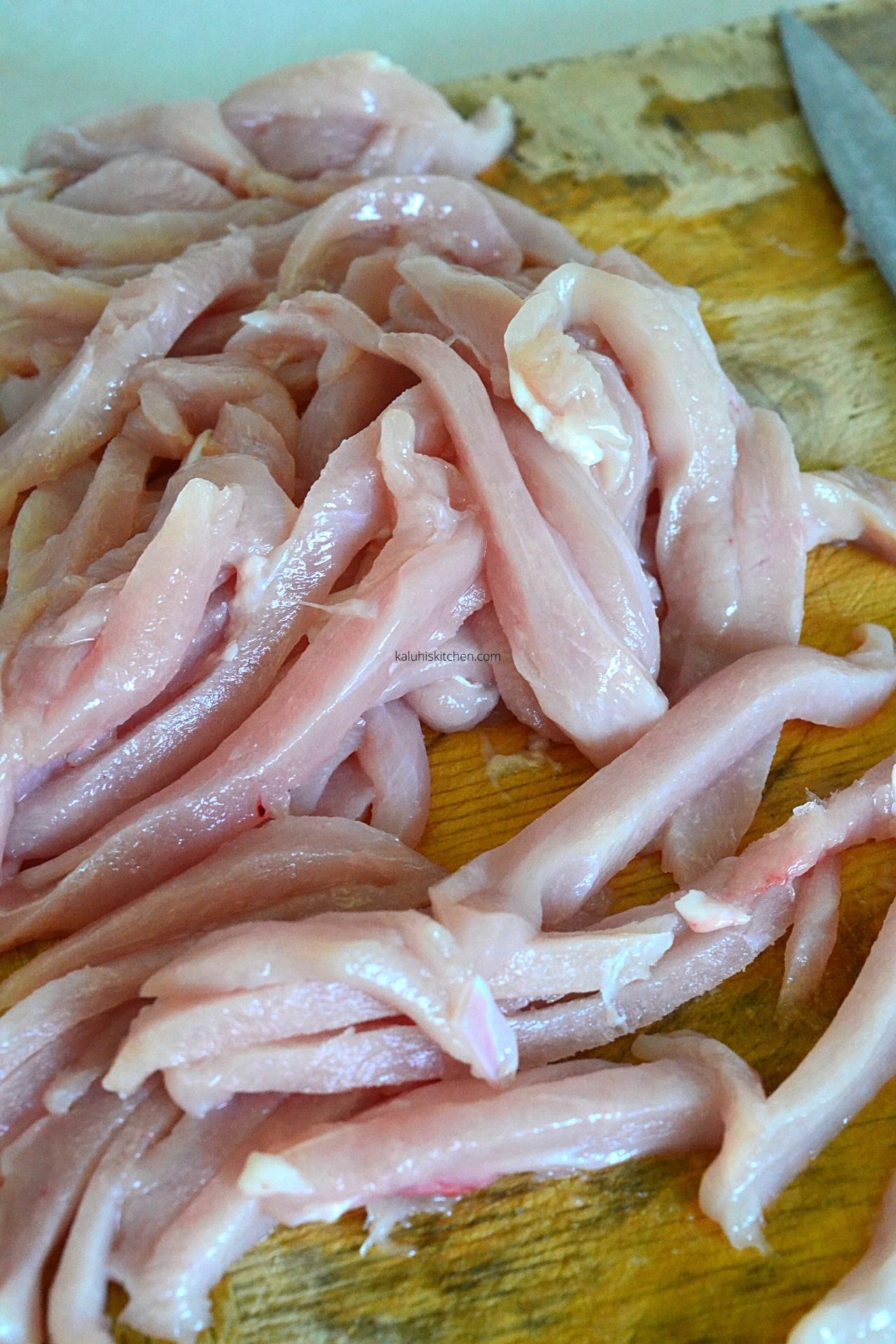 Add all the marination ingredients along with a bit of salt into the bowl with the strips. You can use any other type of vinegar except white vinegar as white vinegar is too abrasive and has no contribution in terms of flavor. Balsamic vinegar -to me- is the Beyonce of vinegars and I love it so so much for my marination!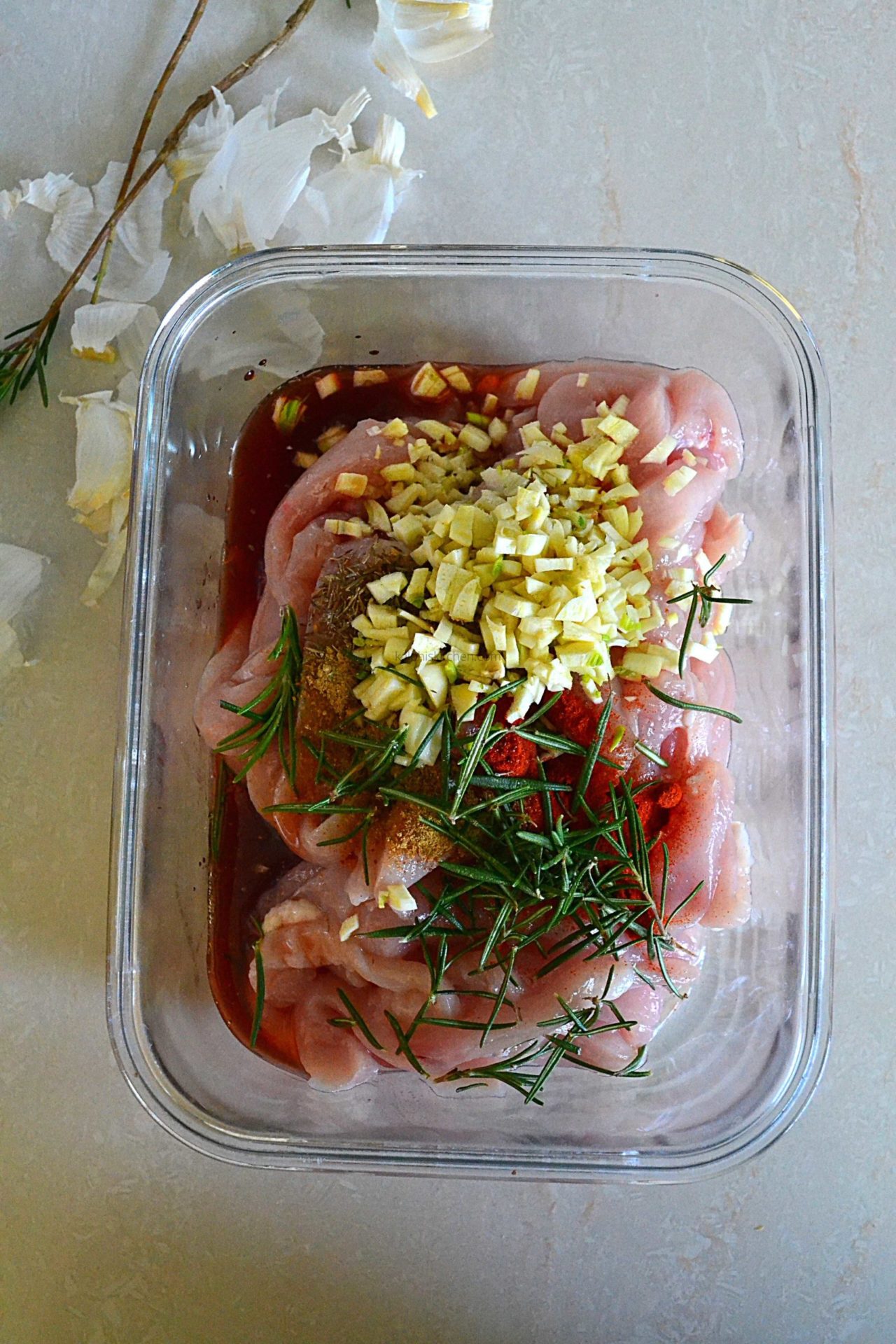 Mix it all up and let it marinate overnight or for 4hours if you are in a hurry.
Next day, remove the marinated chicken from your fridge and let it come to room temp. In the meantime, begin by preparing the dip. The main ingredient is the dijon mustard, which you can get in any well stocked supermarket. The notes I wanted to taste were sweet and chili, so those are the main ones. I later on added fresh herbs to make it a lot fuller and all in all, it was perfect!
To make the dip, dump all the ingredients into a bowl and mix them all up until combined. Watch the compilation process from my video from 2.58 – 3.17. Give it a taste and if anything needs adjustment, adjust at this stage. You can make it up to a week or two in advance, and store in your fridge and enjoy through the week.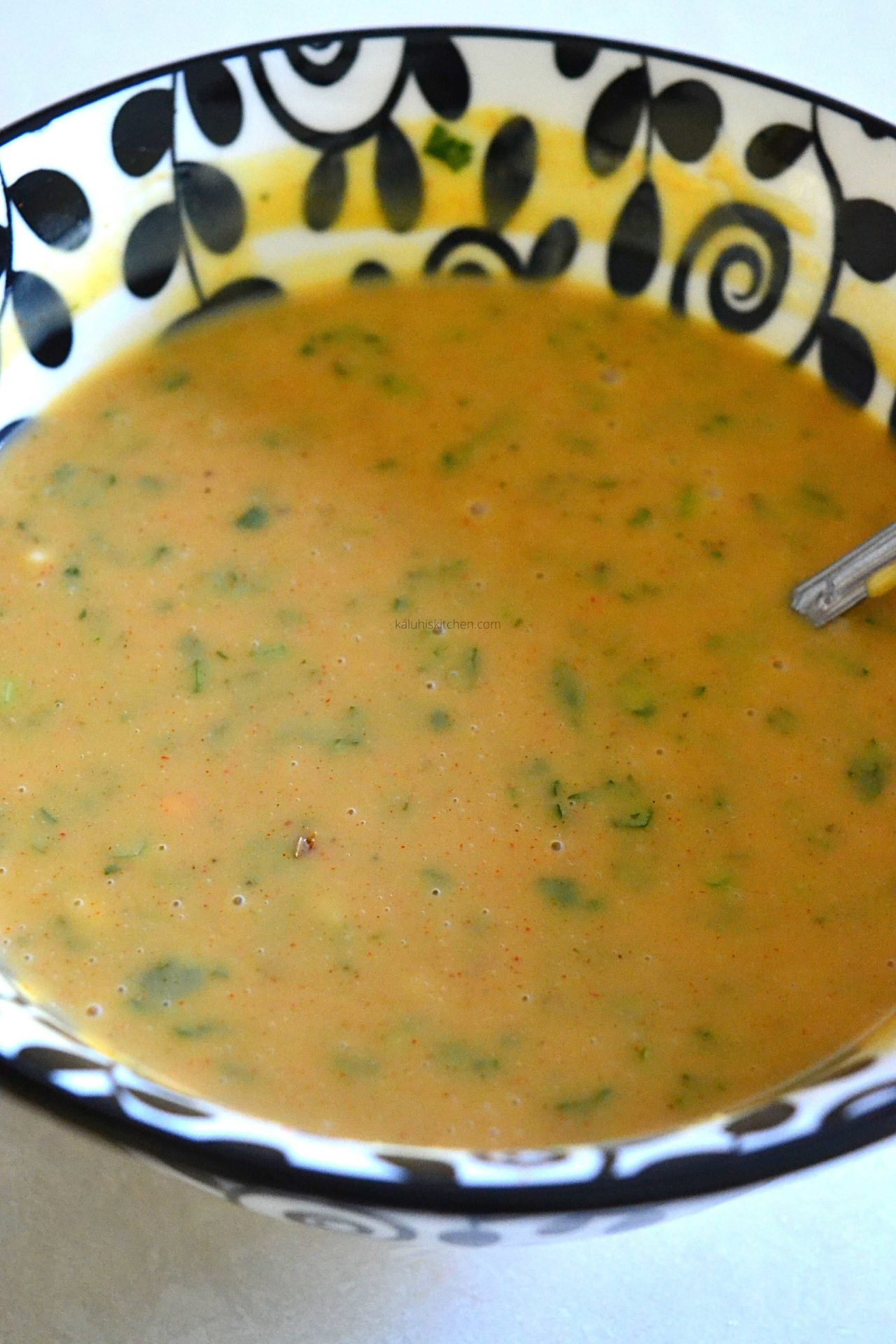 It has the consistency as that of yoghurt (see 4.32). It needs to be thick enough to coat your fingers perfectly.
Now lets cook the strips: we will have the breadcrumbs as as the coating as I find it gets beautifully crispy when fried. You can get breadcrumbs in any well-stocked supermarket. Panko breadcrumbs would be ideal for this, however regular breadcrumbs work just fine. To season the crumbs, I added some cumin, coriander and abit of dried oregano.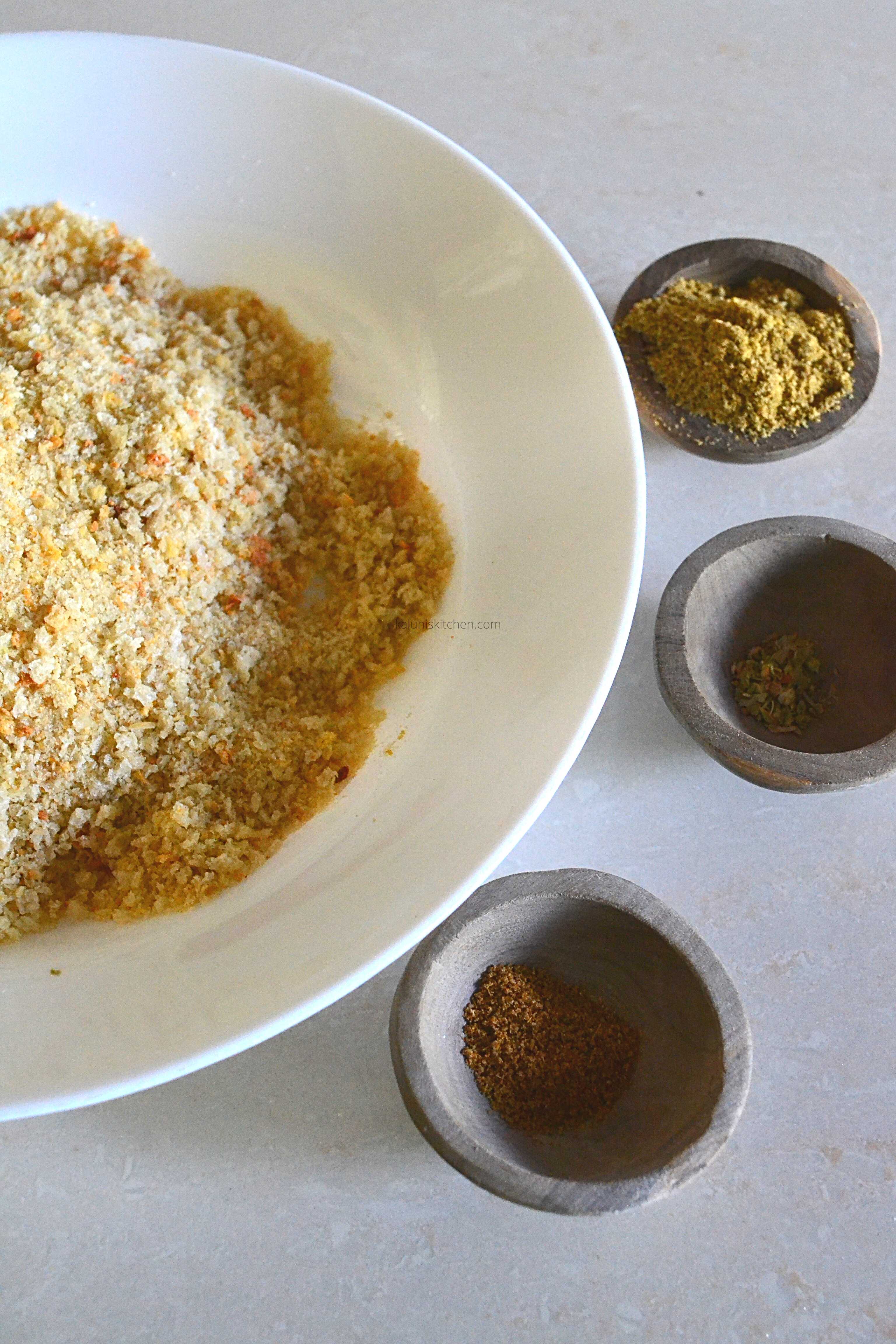 Add the dry spices into the breadcrumbs and mix until evenly distributed.
The mala is what the crumbs will stick to, but will also allow the chicken to remain beautifully juicy through the frying process. In place of [unsweetened] mala, use buttermilk. Pour the mala into the chicken and give it a mix.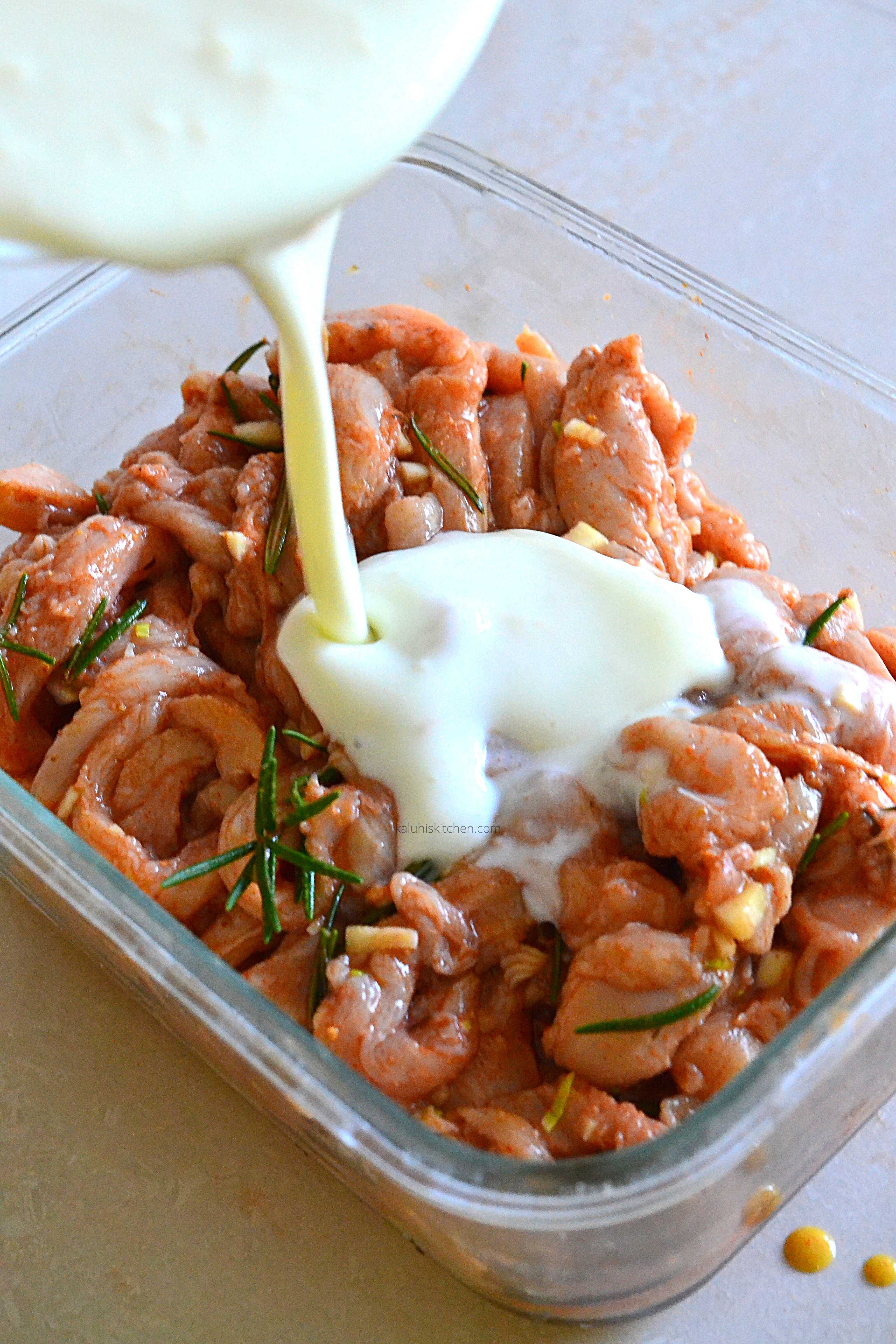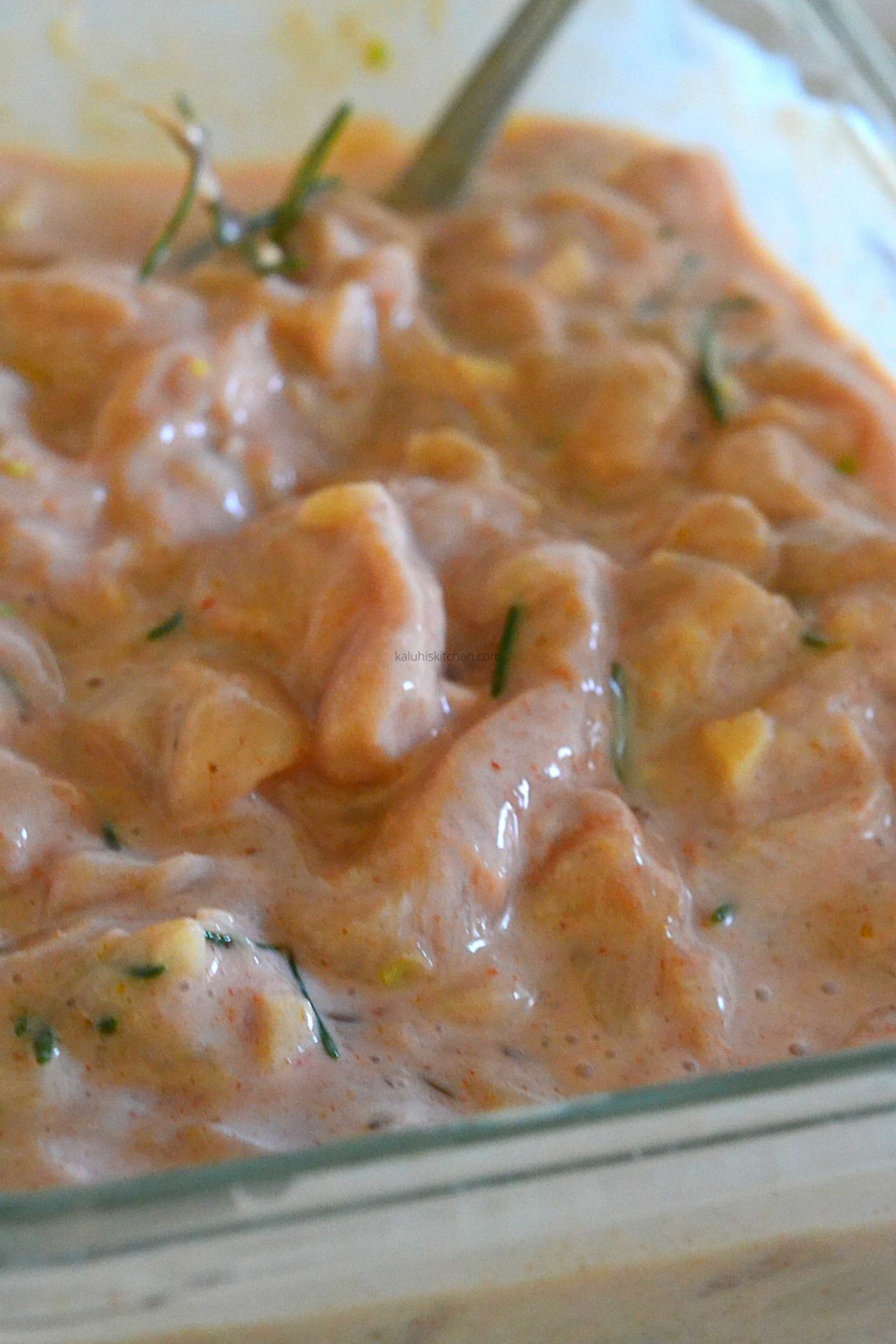 Once coated, toss in the seasoned crumbs then set aside as we await to fry. Refer to 8.56 – 9.11 to get a perfect visual flow of the process.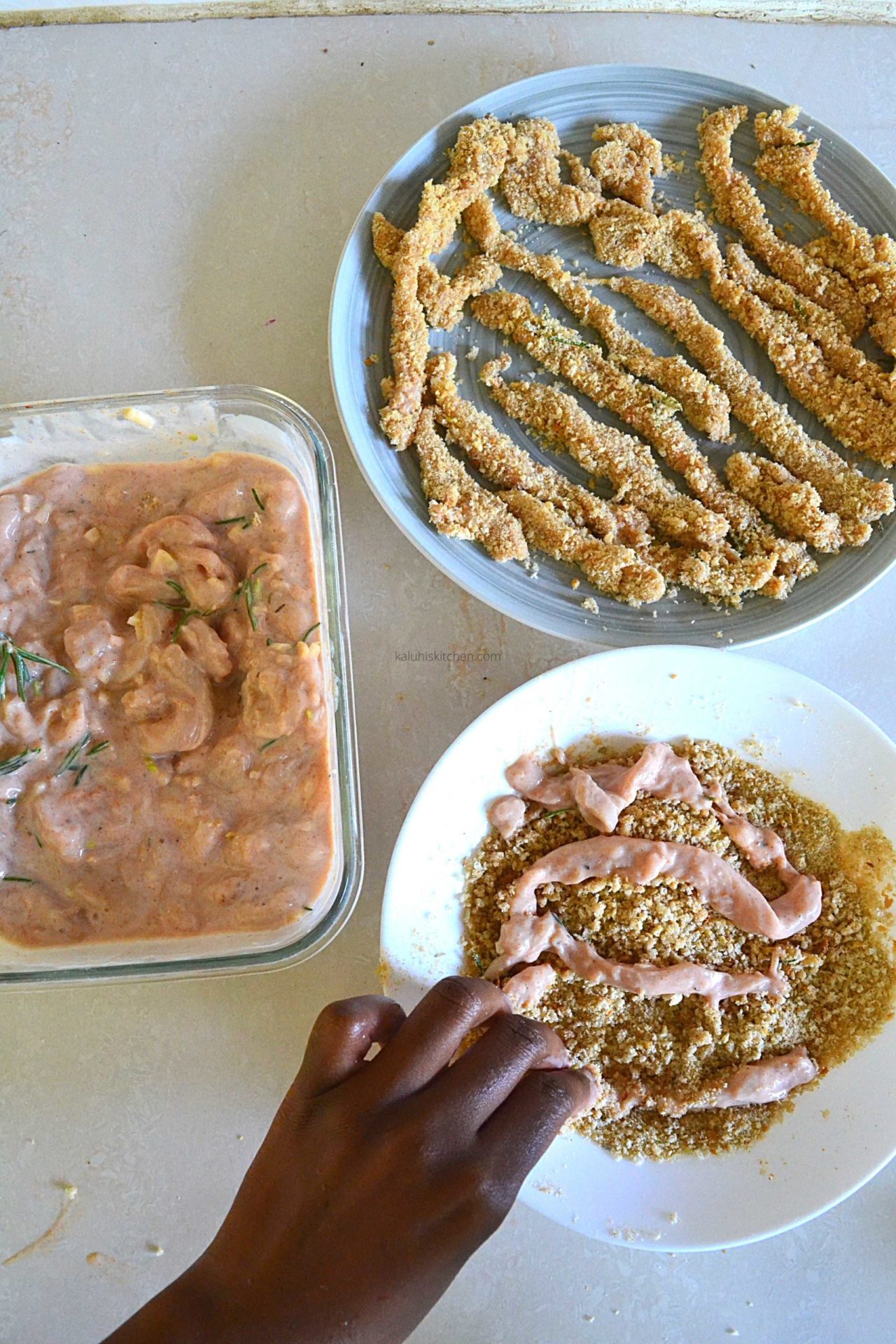 Each batch will take about 3-5 minutes to get done. Please please please do not overcook them because that will make your fingers dry. Fry for 3-5 minutes, test the doneness by slicing one then stick to that time frame. Wakenya especially tafadhali msiexaggerate muda wa kufry tafadhali! The chicken will cook through and remain juicy within that time frame.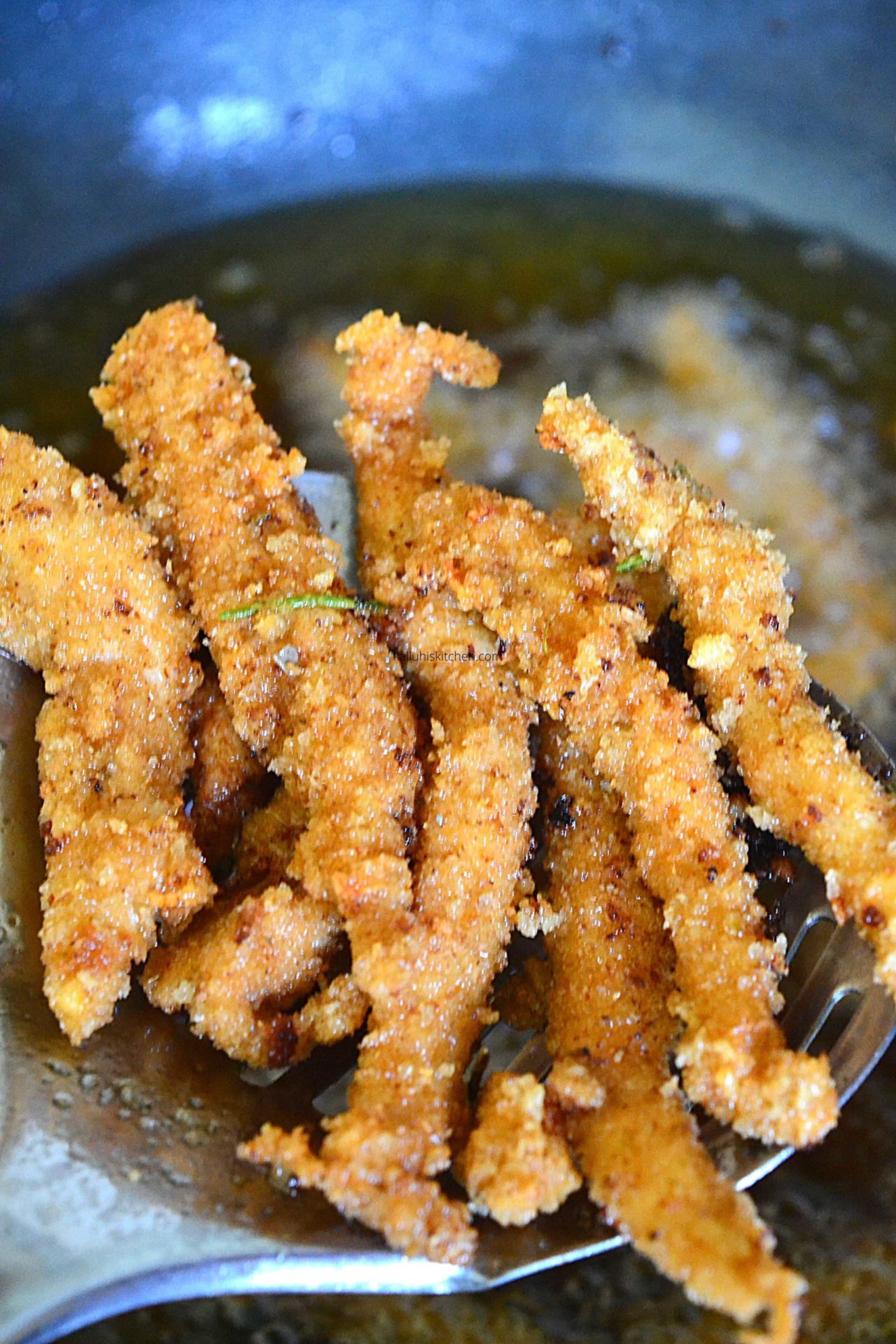 Once done and perfectly golden brown, serve together with that splendid sweet chili dijon dip and enjoy.
Look at this!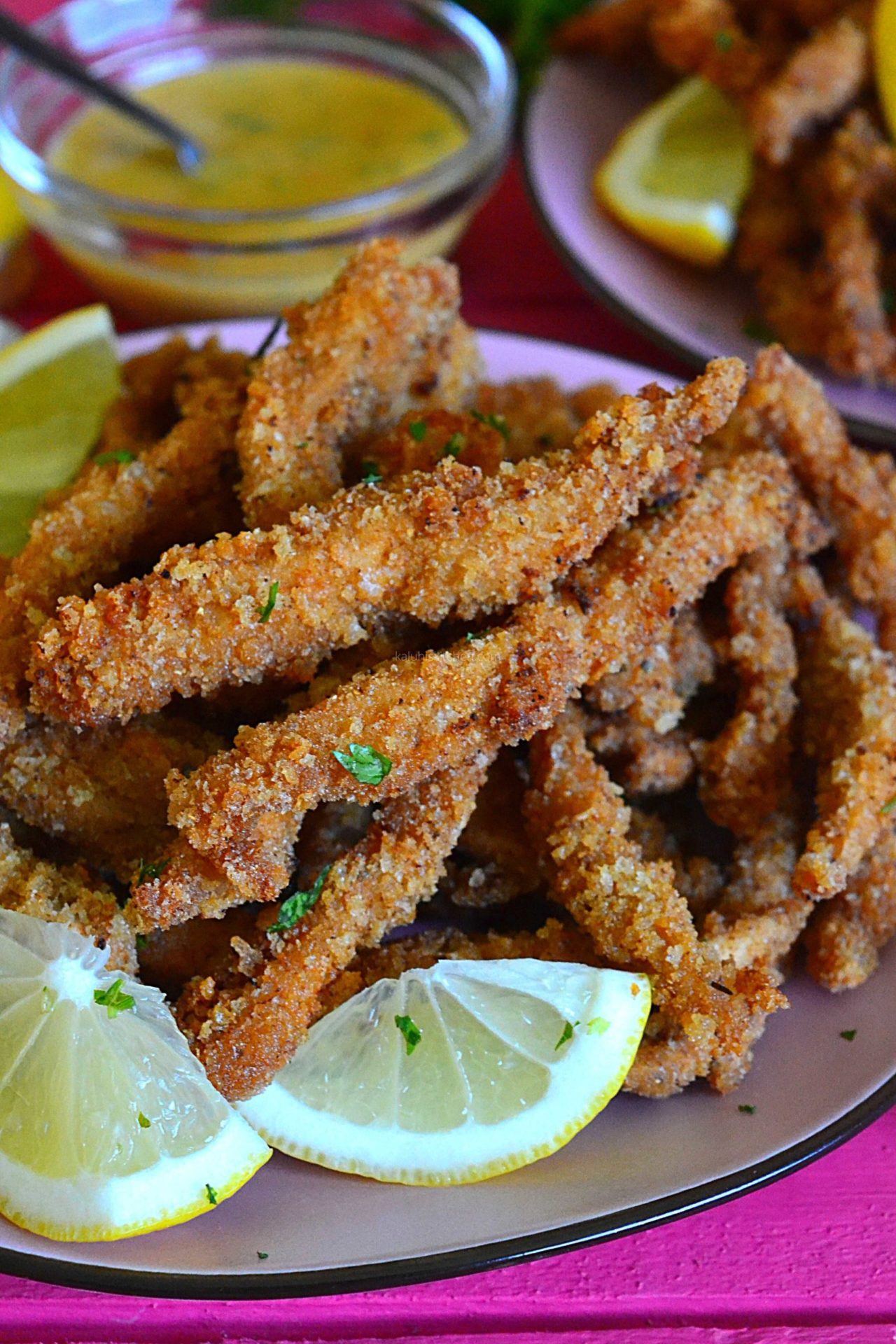 Perfectly crispy on the outside and meaty, tender juiciness on the inside. The notes perfectly and musically exploded on your palate! I loved how the sweet, spicy herbiness of the dijon dip went with the full, bold, spicy notes of the chicken. The marrying of the oregano in both the chicken and the dip created perfect synergy.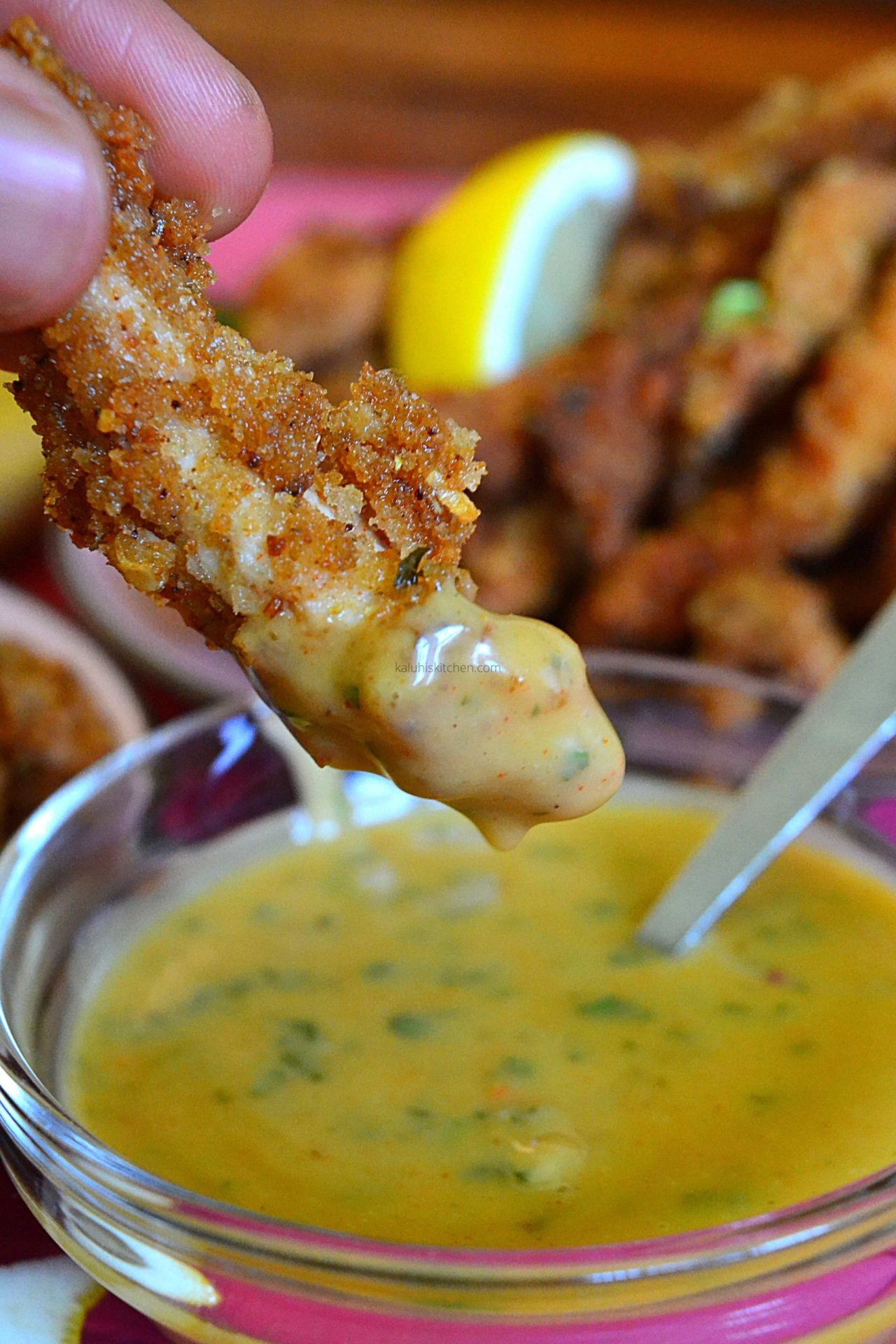 This is perfect for any time of day or night, perfect for every single person in your family, perfect for any occasion and perfect even just for your own. My love you have to try this out! You guys loved my beer batter fish fingers and the ever loved rosemary garlic fish fingers and these thyme ginger chicken fingers with the most perfect sweet chili mustard dip will be your next obsession!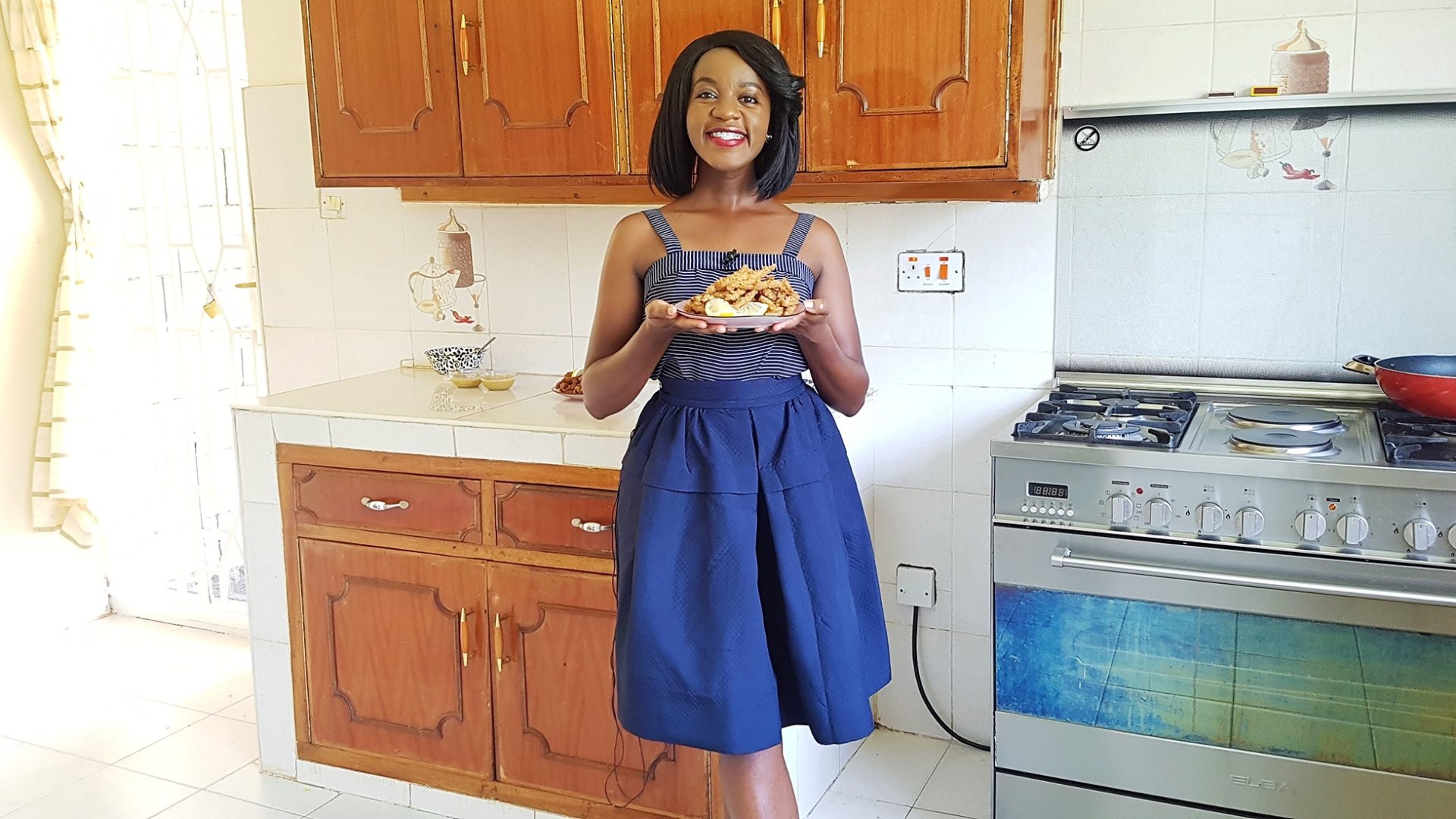 I invite you to watch the complimentary video and see visually how putting this together went from start to finish. Also, subscribe if you are yet to, I would love to have you as part of my ever growing community.
xx
---
Get your downloadable recipe here :))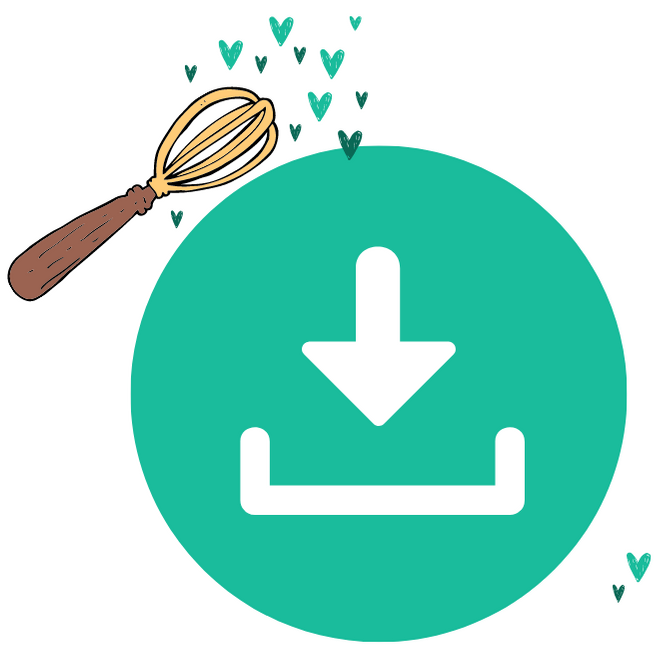 ---
All content and images are copyright protected by



Do not copy in part or whole without giving due credit.
---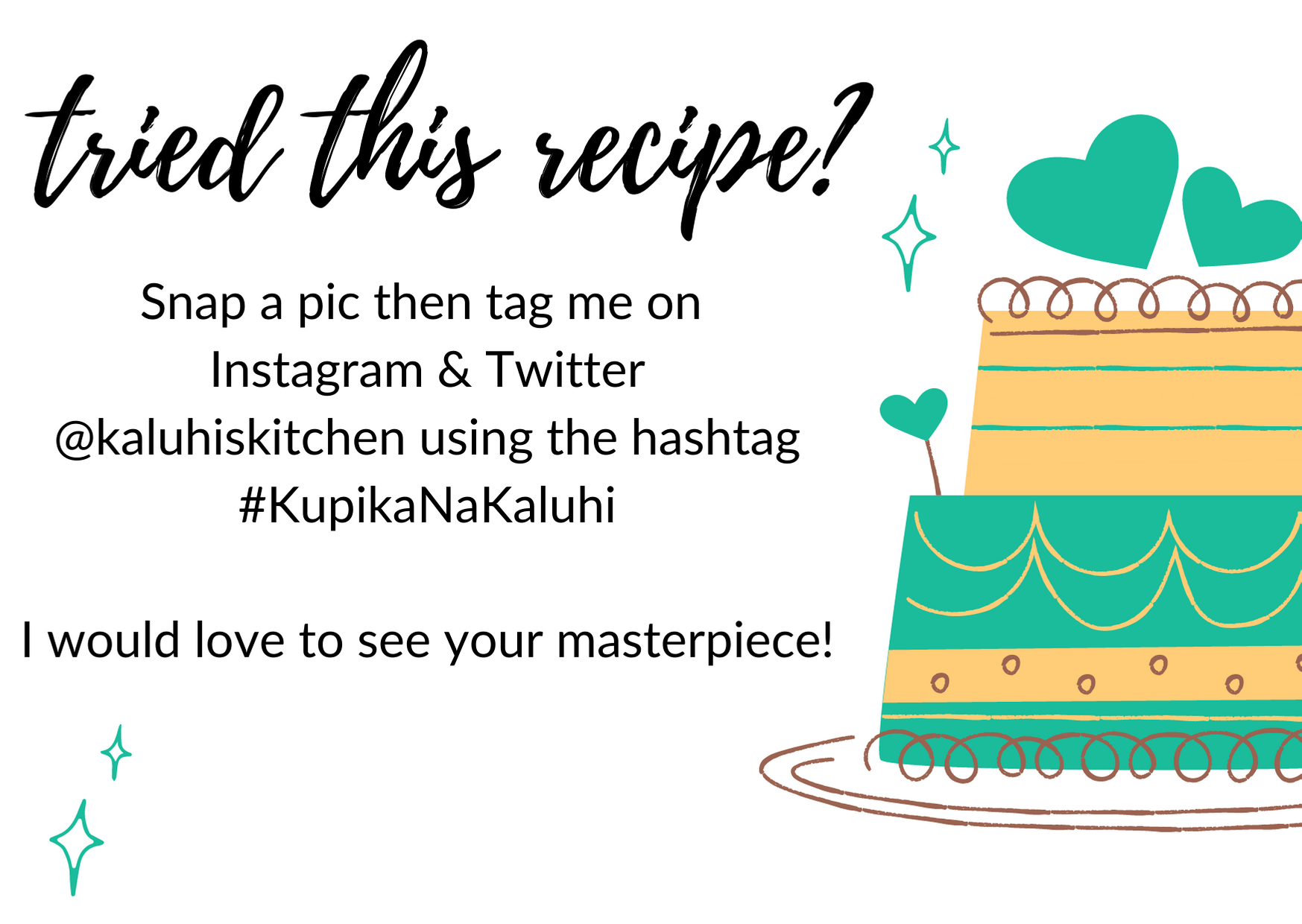 ---