"Absolutely delicious!!!" Those were the first words that popped into my mind after having my first bite of this creation! My eyes widened and my heart raced as I savored the flavors of my coconut crepes with passion fruit curd. I pushed my camera aside and sat on the floor and just finished the first crepe before I got up to get some tea and eat some more. That morning, I had woken up with  a severe Kraving for something sweet after enjoying lots of nyama-choma the past weekend. I just wanted something sweet so my mind went to work. I remembered taste a lemon curd I had at my friend's place and I decided to make one but with passion fruit. To make my breakfast even more delicious, I decided to make crepes and add some desiccated coconut which I have lately been loving as an ingredient of late.Also, I am more of a crepe girl than a pancake girl :)). Have you ever made something for the very first time from the top of your head and shocked yourself with the amazing outcome? This was one of those days for me! I am sooooo excited to share this recipe with you, since you too can make this masterpiece and experience fantastic flavor with ingredients that are readily available to you.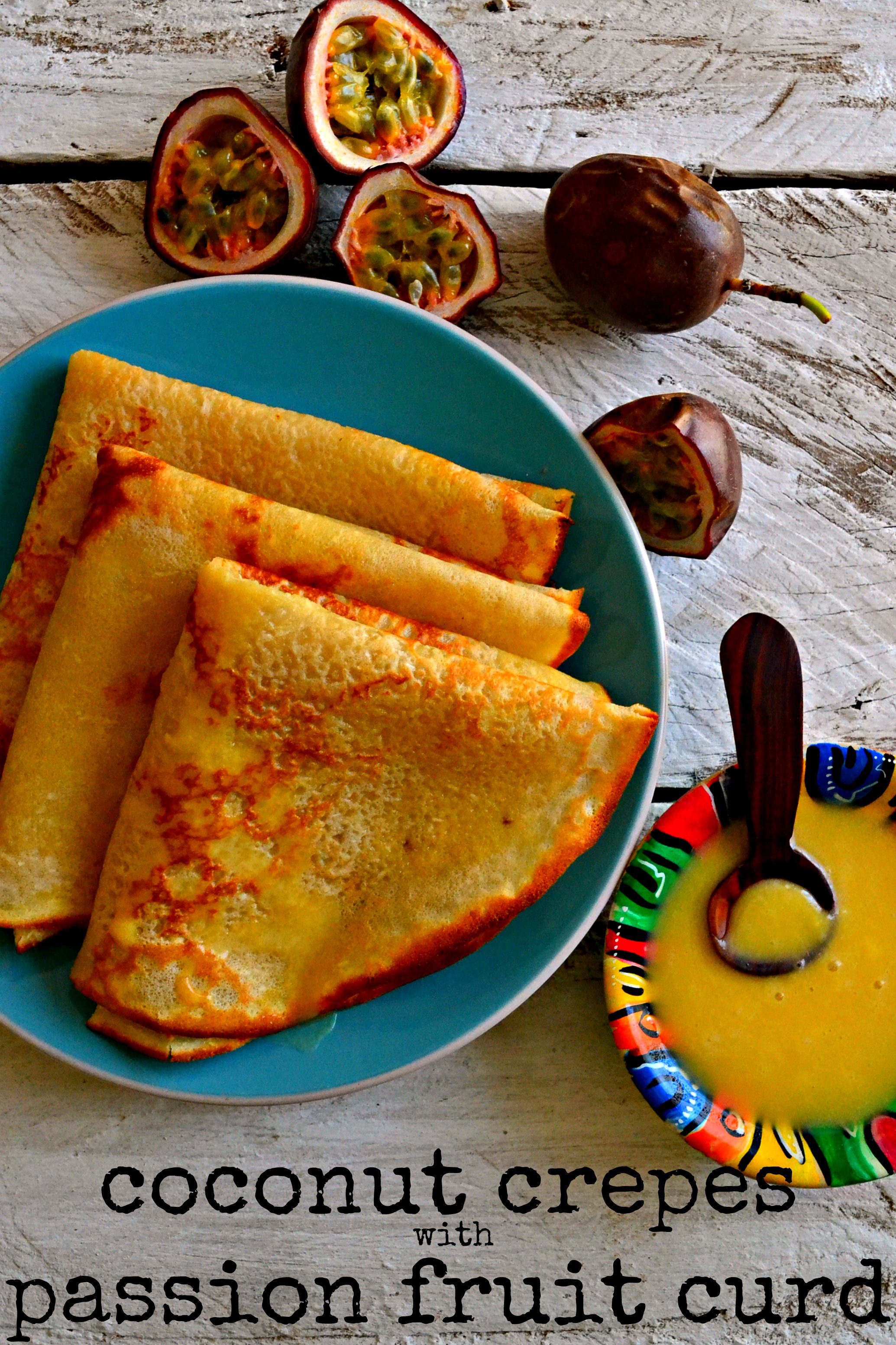 I made a dope vid to accompany the blog post. Do watch below, and subscribe!

PREP TIME: 10  MIN            COOK TIME: 30 MIN            SERVES:2
Ingredients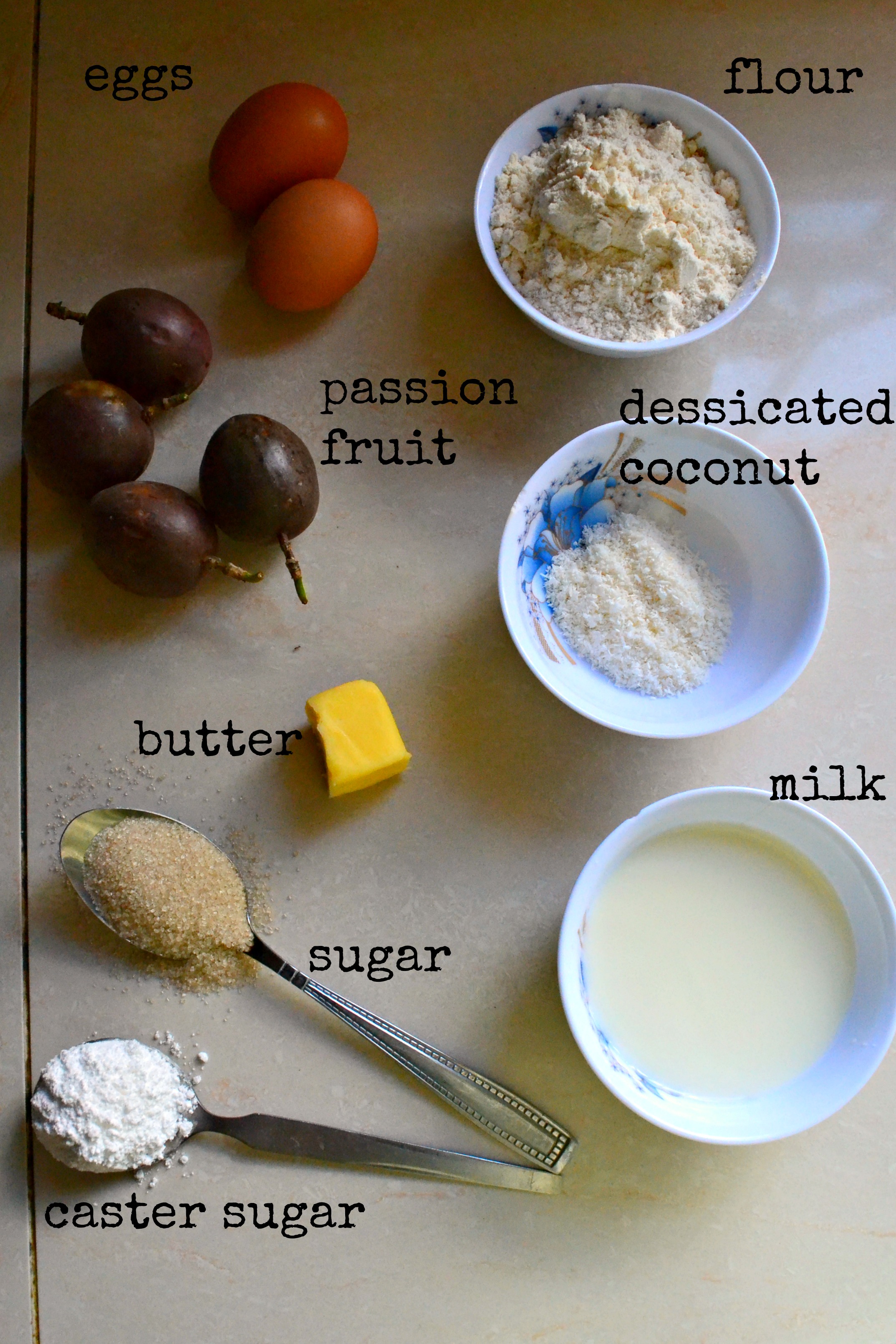 For the crepes
1 cup of all purpose flour
1 egg
3 tabespoons of sugar
3/4 cup of milk
2 tablespoons of dessicated coconut
For the curd
1 egg yolk
6 passion fruit
3 tablespoons of caster sugar/icing sugar
1 tablespoon of unsalted butter
Method.
First, begin working on your curd. In a bowl, add your egg yolk and the granulated sugar. Whisk those together until combined.
 It is a crucial ingredient since it makes the curd thick as it would a custard. To this core your passion fruit and whisk it all until completely combined. DO NOT use carton passion juice. You need the actual fruit in order to keep ingredient balance.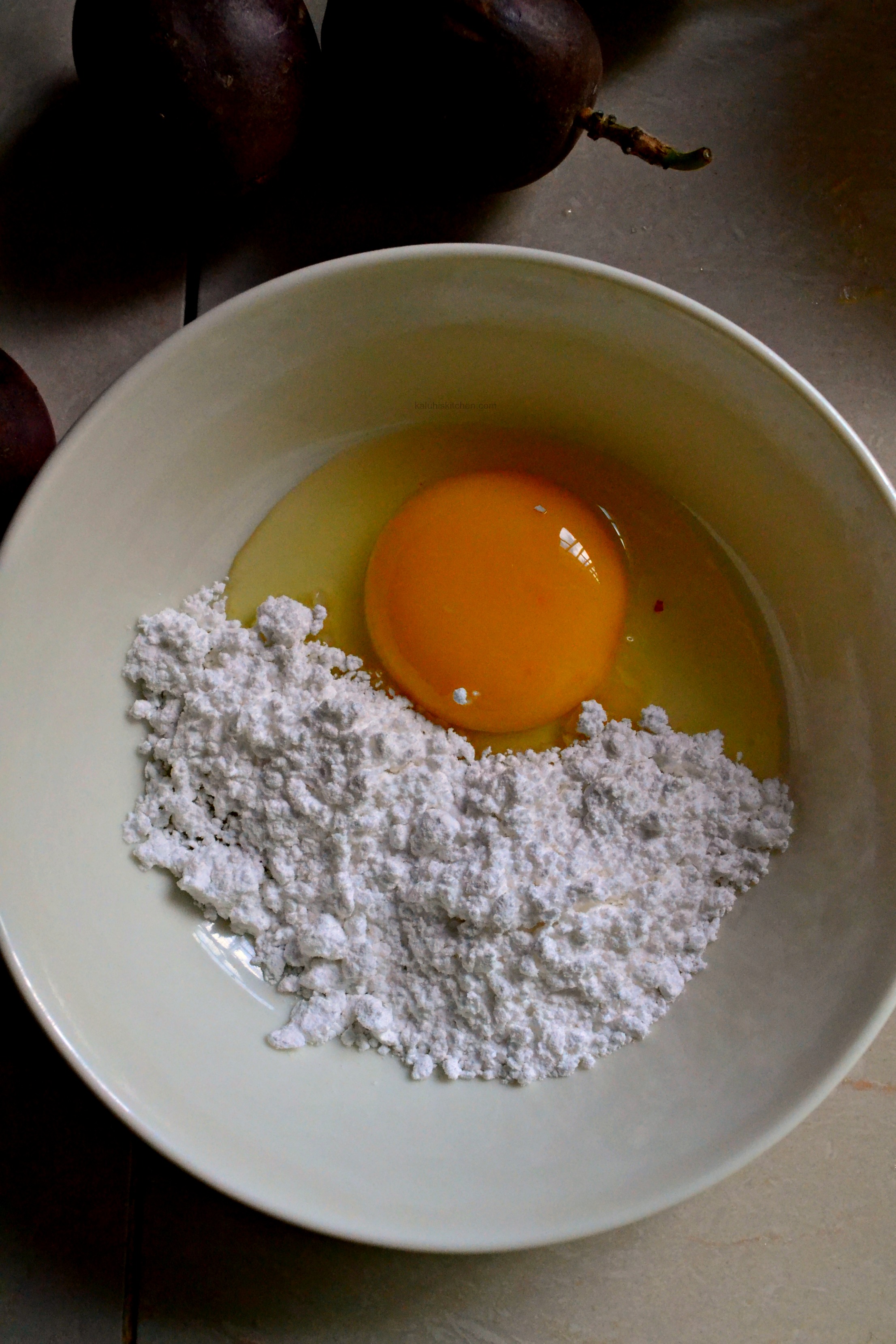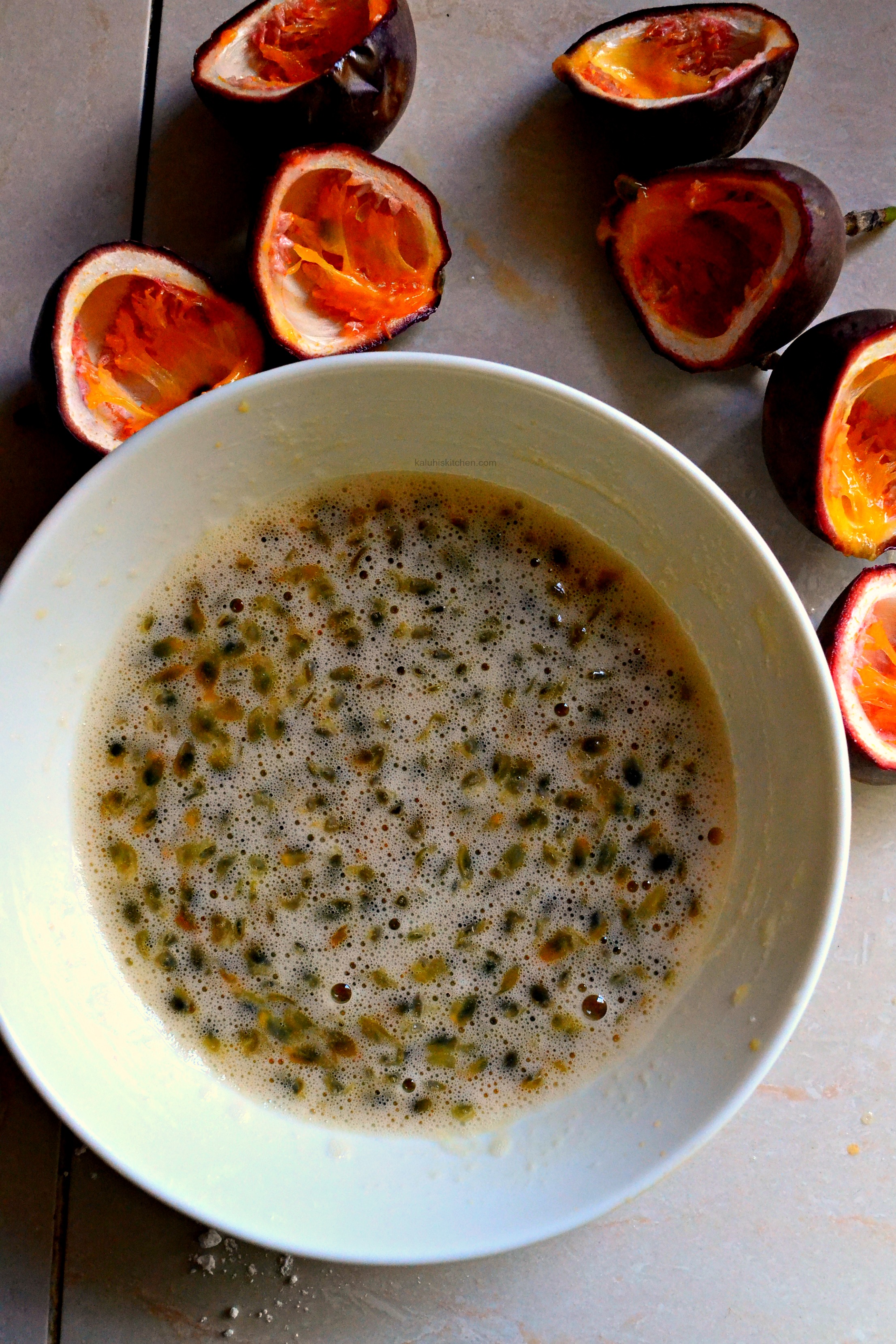 Take a sufuria and put some water to boil and place the bowl with the curd mixture over the sufuria. The steam from the water is what will be used to make the curd. I did not use direct heat while making this curd because the egg yolk will likely curdle, and no one has time to watch scramble eggs form among passion fruit (yuck!). Watch the video for a more visual show of the process.
For your curd, you need to constantly stir for about 10 minutes until it had thickened and coats the back of your mwiko the same way uji (porridge) would when it is ready. At the 5 minute mark, add your butter. Once done, take from the heat and sieve. If you are making lemon curd though, the sieving will not be necessary because the seeds will not be present.  Place this in your fridge for it to cool. You can make this in advance and just have it in your fridge so that when you need some, you can just get it without going through the whole process.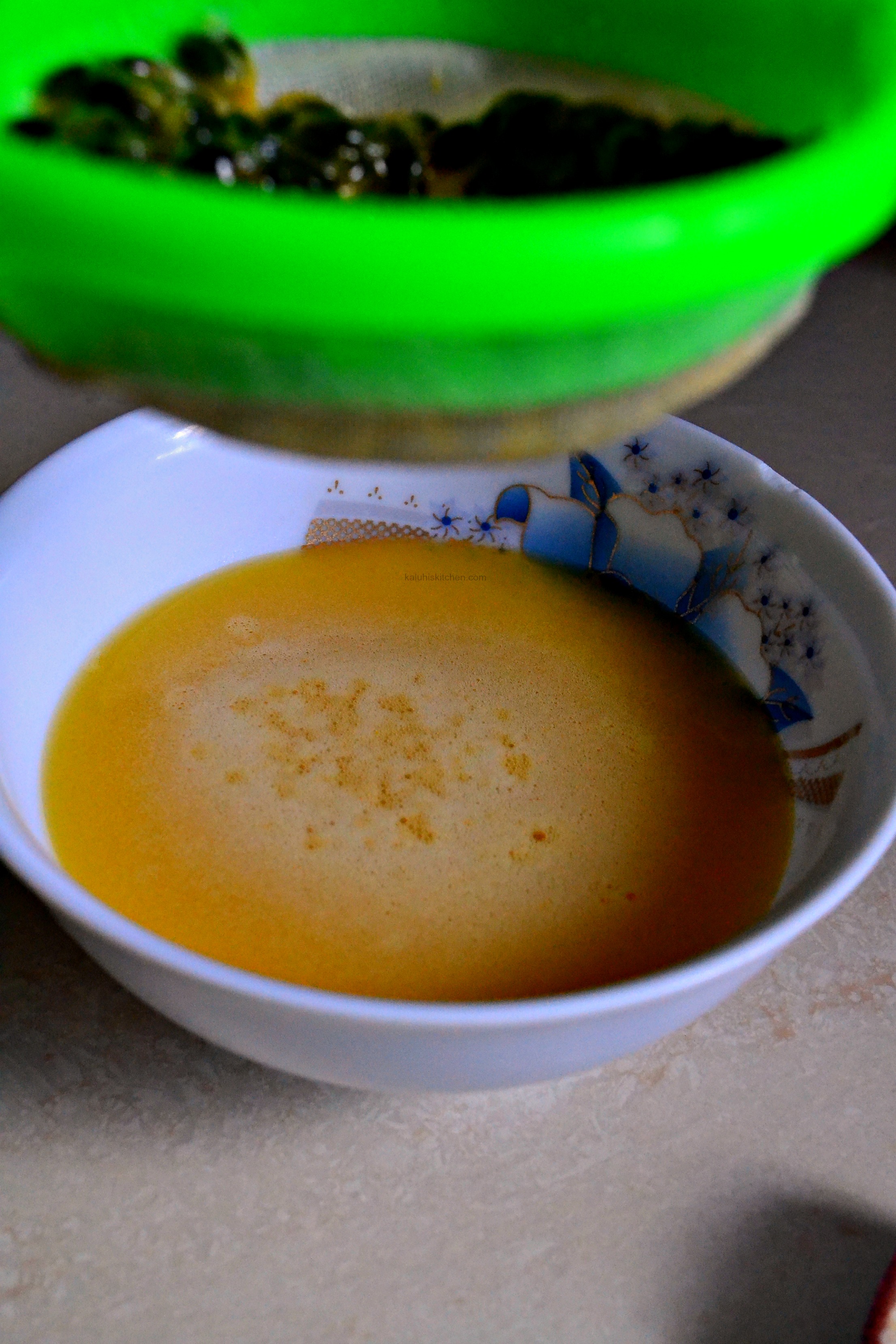 Now, for the crepes!
Place your egg and your sugar in a bowl and whisk until frothy and pale yellow. In another bowl, combine your flour and the desiccated coconut until well mixed. A little coconut goes a long way. Be careful not to add too much as it will weigh down your batter.
Add the frothy egg mixture and fold it in. Once roughly combined, add your milk bit by bit until the batter had the consistency of a light yoghurt. The lighter your batter, the thinner your crepes. Check the exact consistency from my video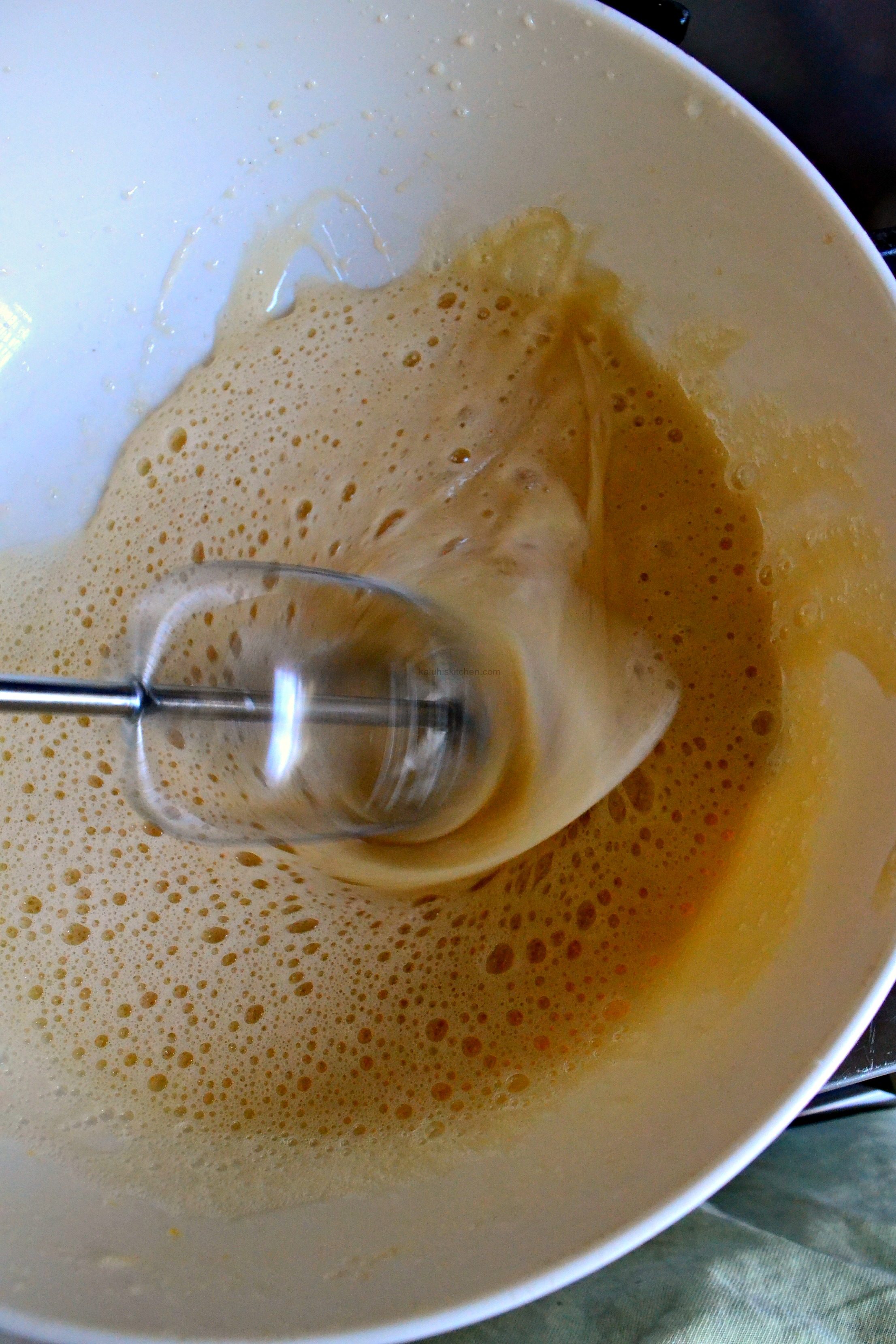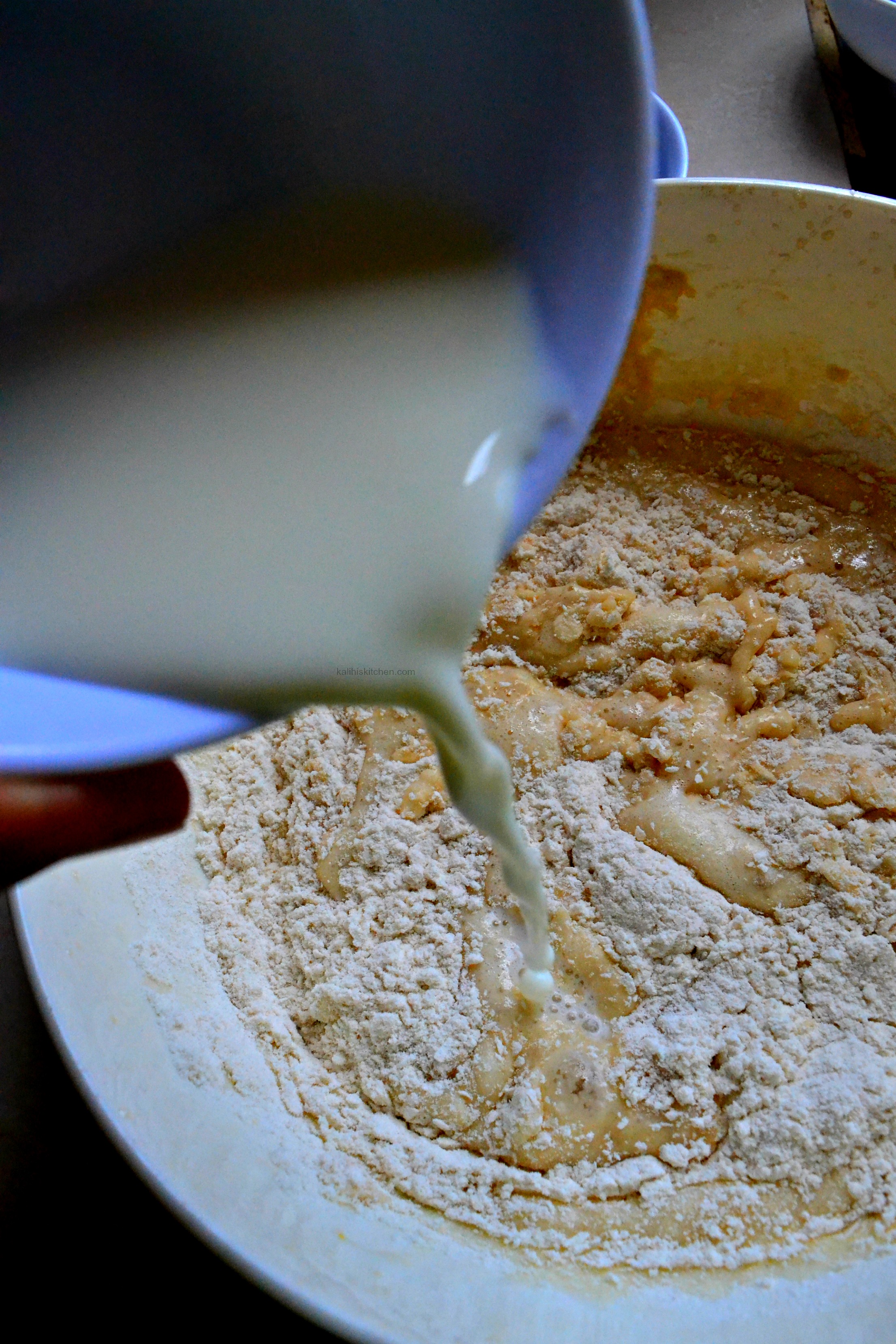 Proceed to cook your crepes by ladling your batter onto a greased pan, allowing each side to get about a minute on its surface or until golden brown. Look at how beautiful the coconut peeking through looks <3!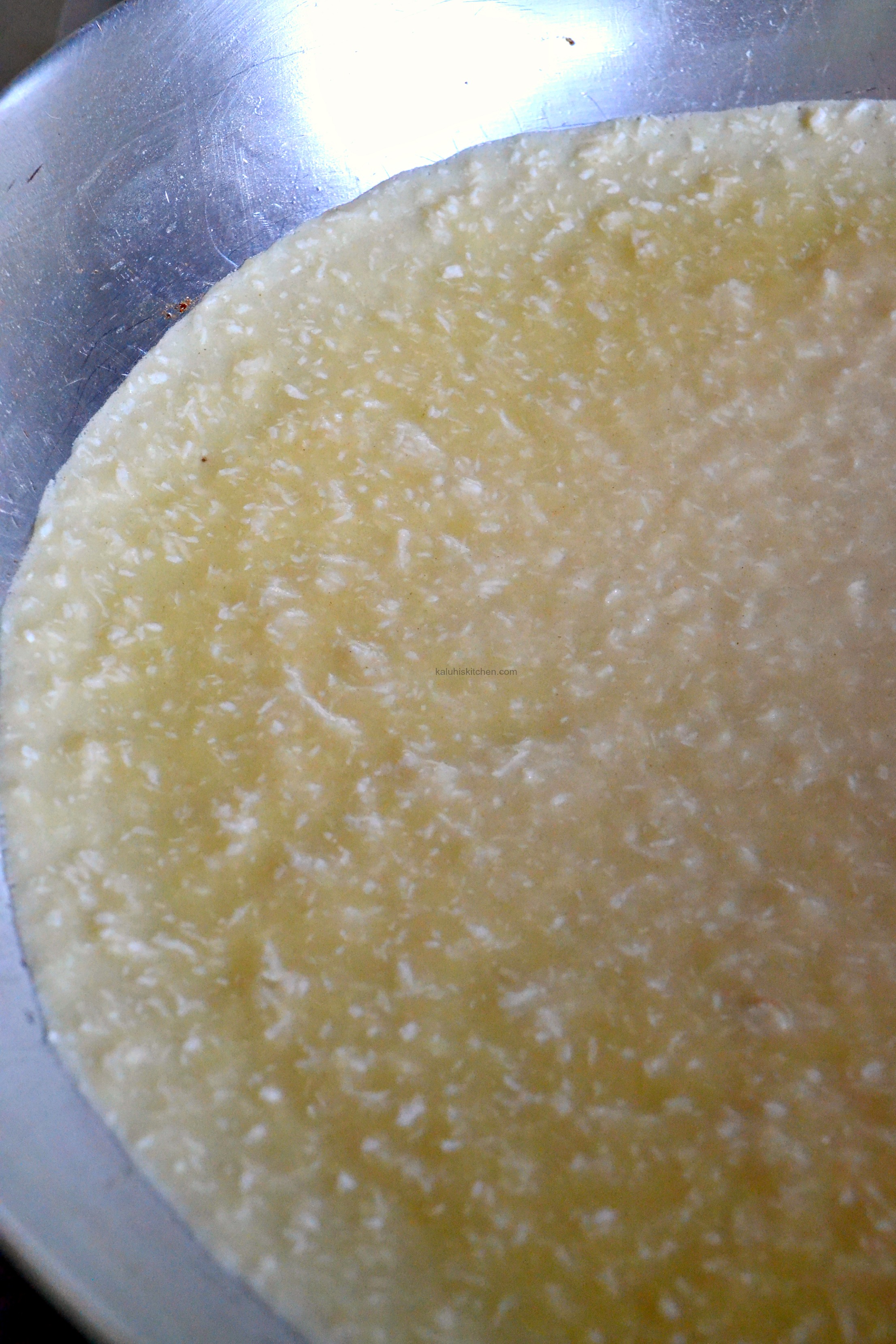 Fold your pancakes on your plate, drizzle some passion fruit curd over them, unleash your inner glutton and tear this down like the food beast you are ;)) #NoJudgement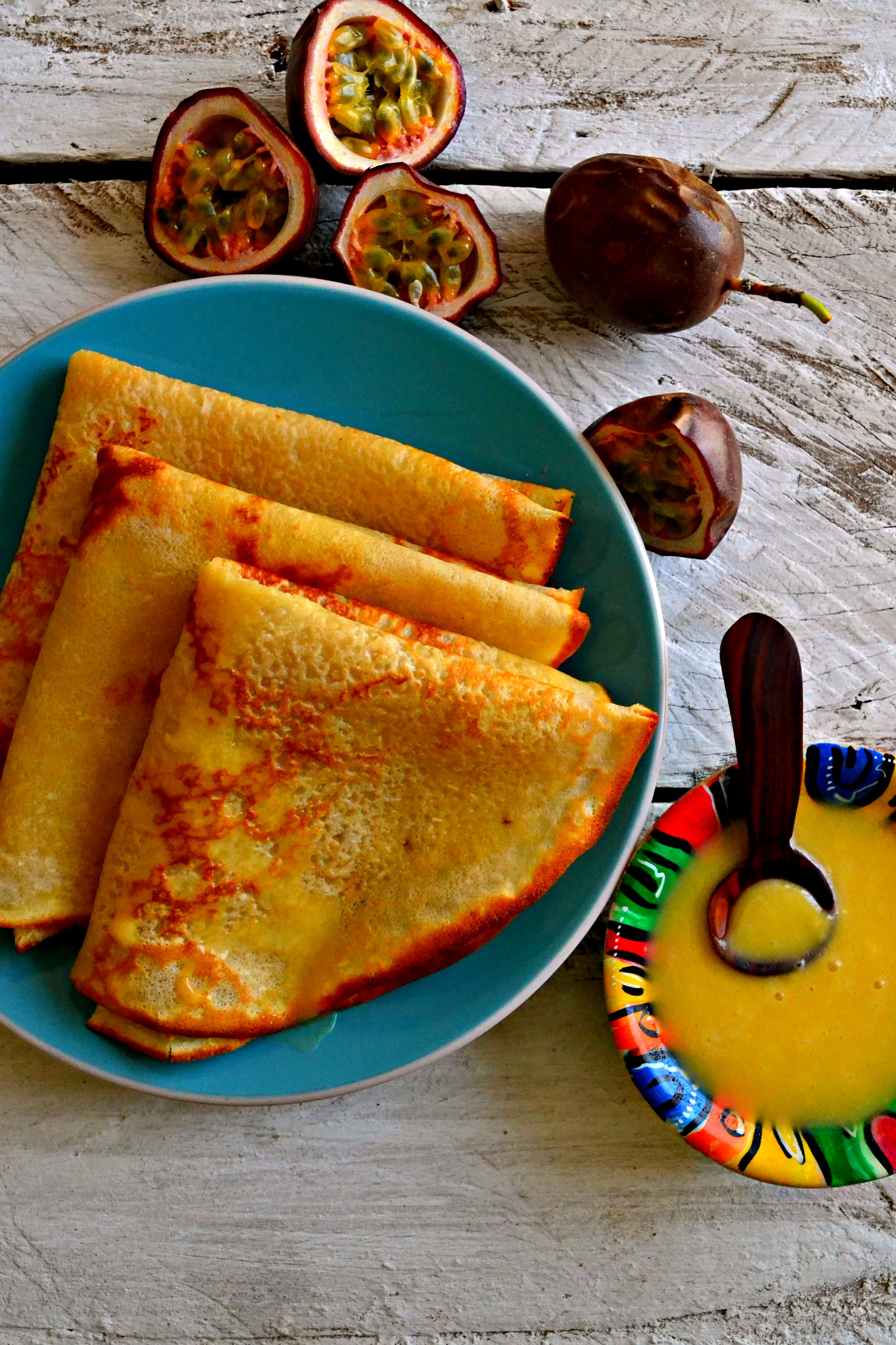 The coconut crepes brought out the amazing taste of this nutty ingredient and goes so well in nearly everything sweet. It is an ingredient I have been really loving lately and I was so stoked it's beauty shone through in this recipe. It was beautifully complimented by the sweet and mildly tang taste of the passion fruit curd. Besides passion fruit, you can use lemon, oranges or tangerines to make the curd. Citrus season is around the corner so book mark this recipe and fill your fridge with all kinds of delicious curds.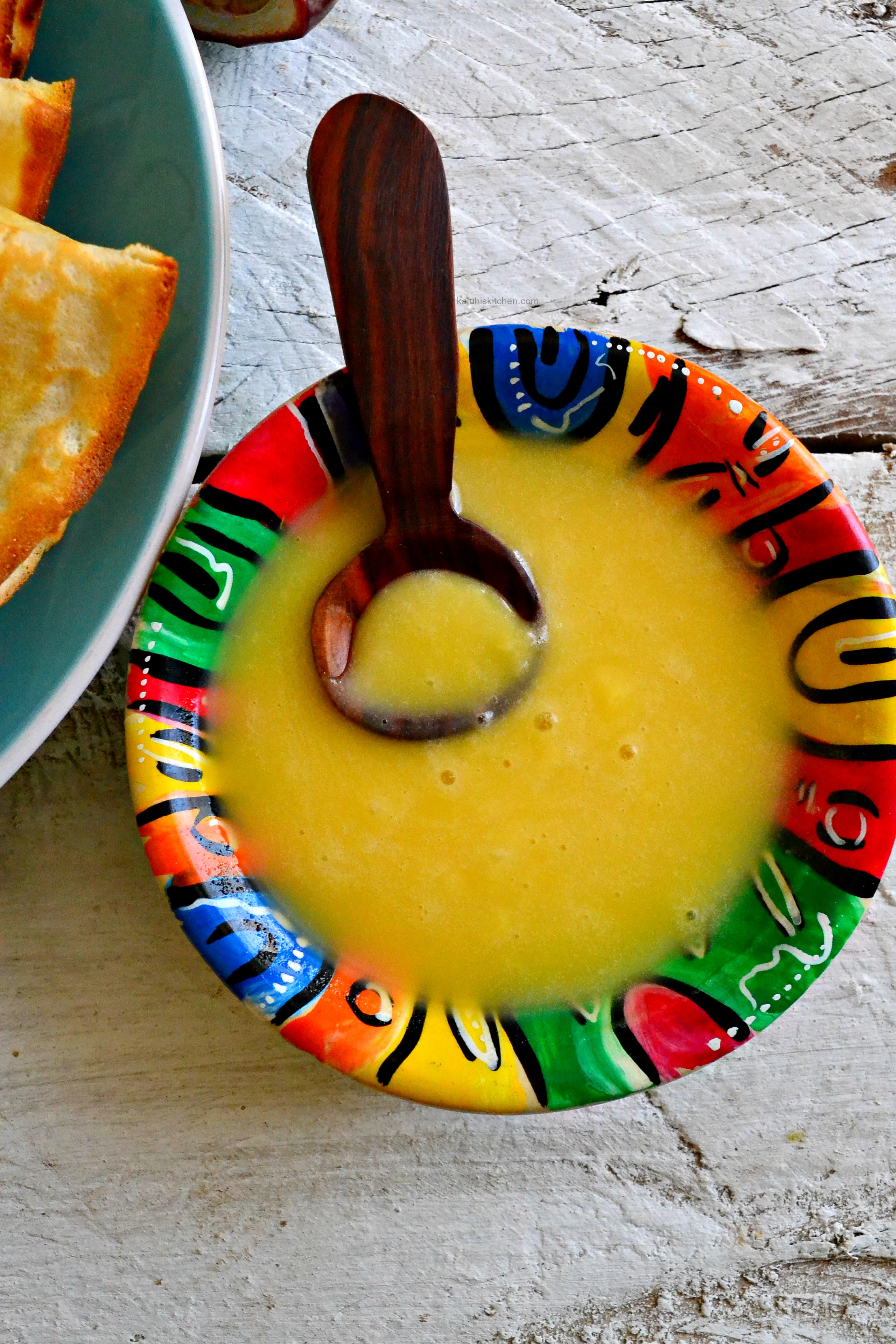 The beauty about this curd is, you can have it with both crepes and pancakes, as a drizzle over fresh maandazi or over freshly baked cake! Either way, you will love it <3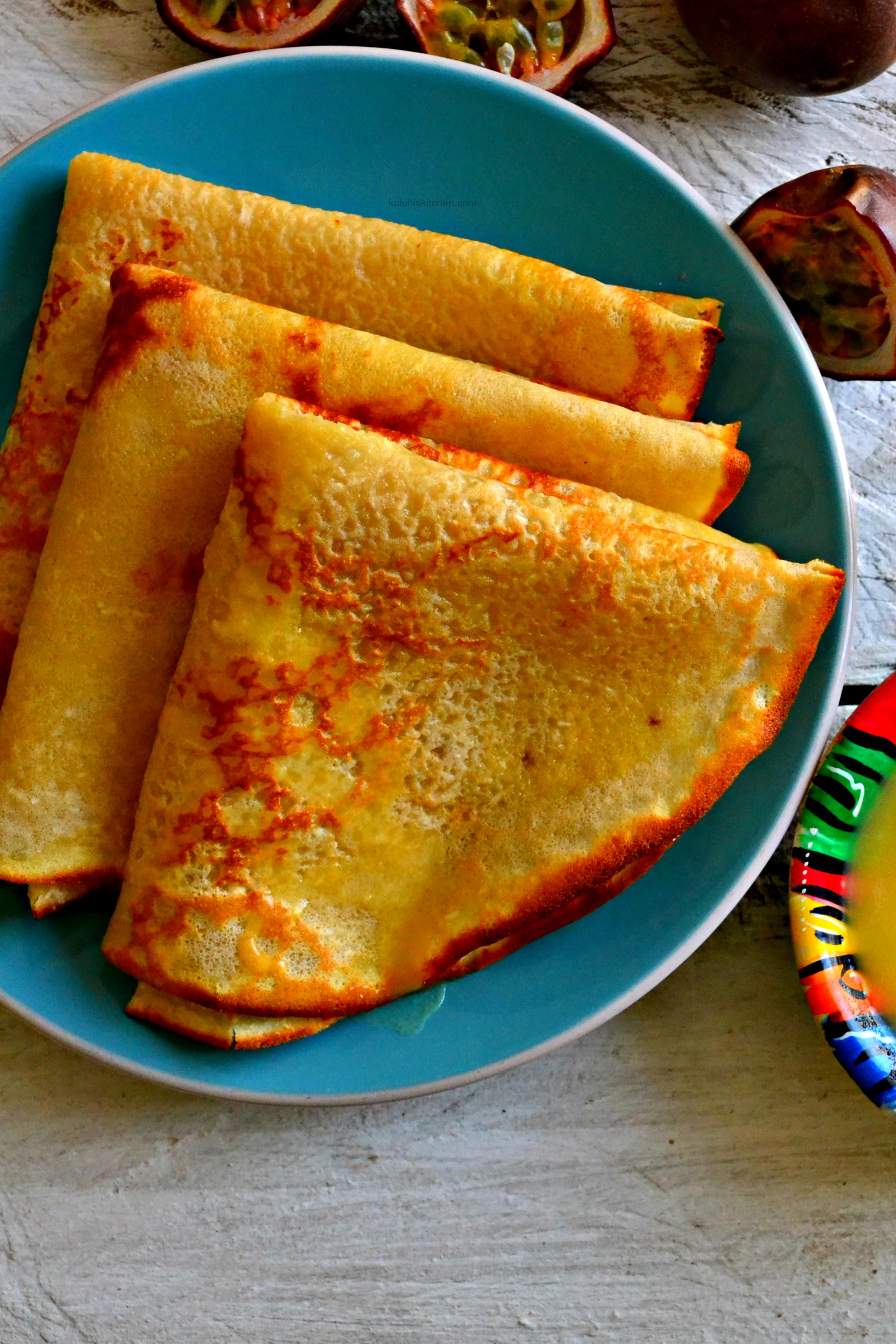 Ready to make your breakfast and brunch is unforgettable?Your first stop has to be this recipe!
To all things delicious!
-K
---
Get your downloadable recipe here :))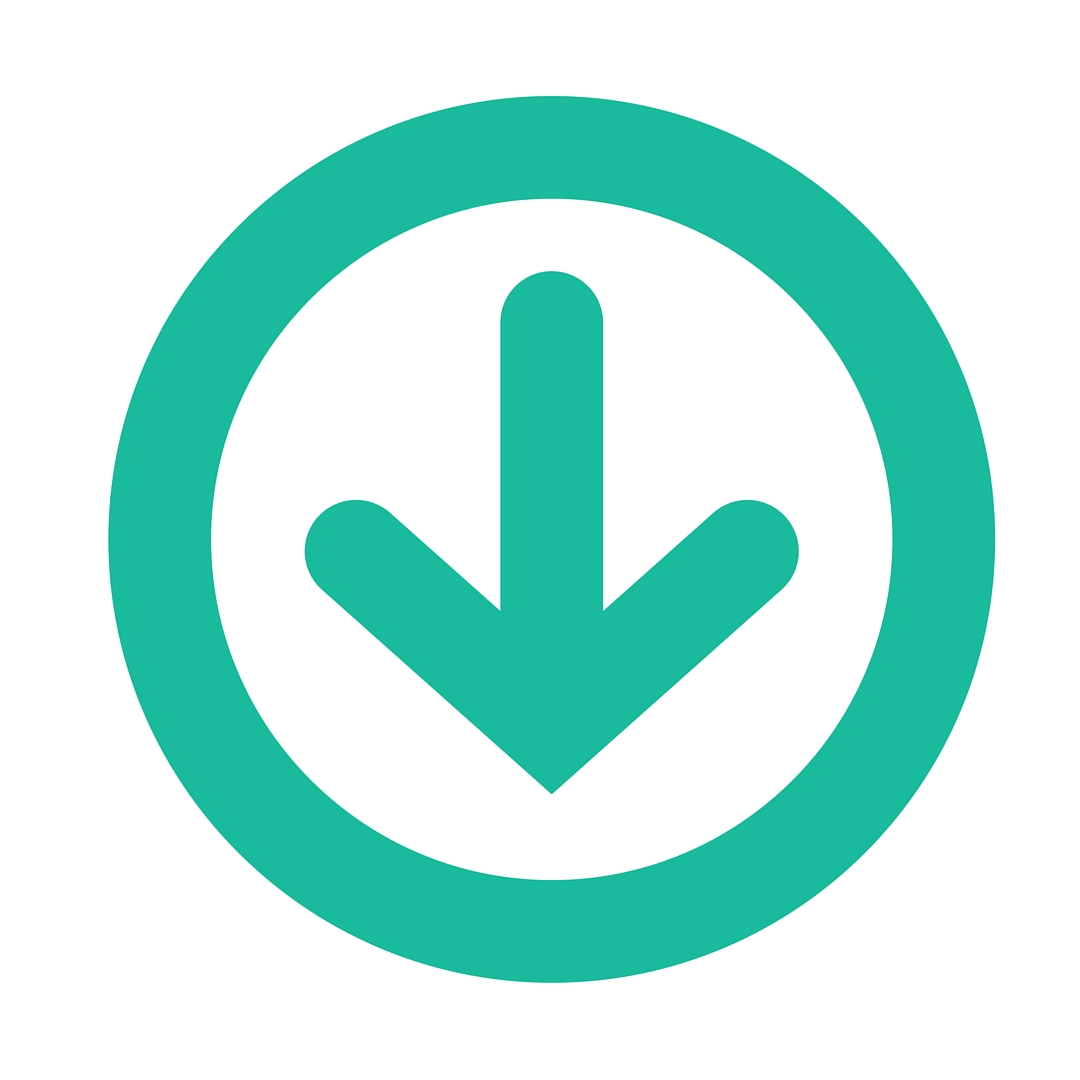 ---
All content and images are copyright protected by



Do not copy without expressly asking for permission or giving due credit