Let me first start by saying, nyama choma induced commas are a very real thing. This past weekend, we had our very first Brothers of the Grill at Nairobi Arboretum. Judging from how this went, I think I will go for every other single one in the future. The very moment I entered the grounds, I could smell all the meat that was roasting from different restaurant stands and I just wanted to start eating. I am so so glad my expectations were exceeded! The the mood was right, the music was mellow and the food was more than enough. I am telling you we ATE!!! Nothing beats good food and lovely company! I now understood the meaning of this:
"Nilikula hadi nikaskia mjinga"
Kenyan Proverb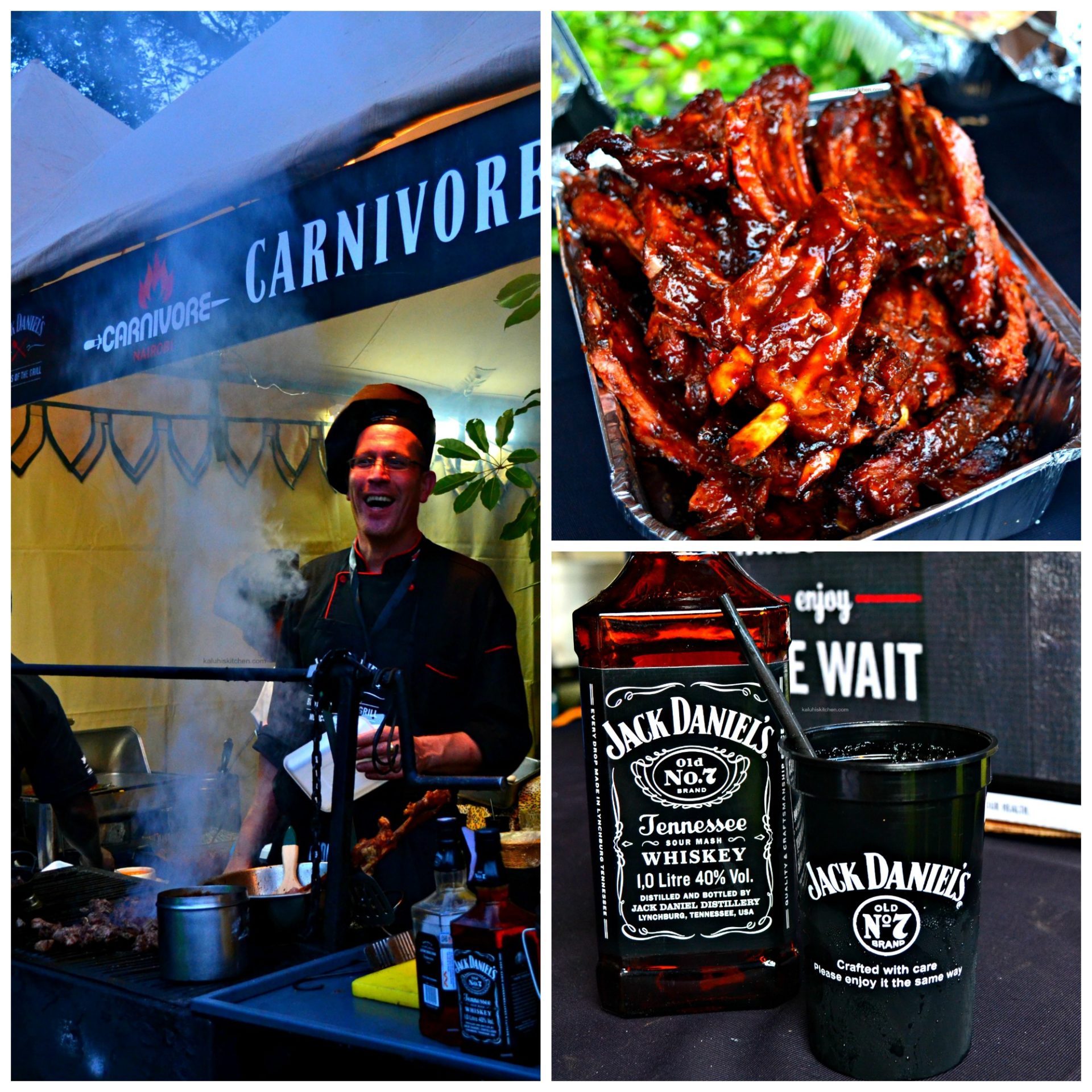 Here is how it went down:
What made this event one of a kind
You see, unlike other events, your ticket only guarantees you entrance to the grounds. For Jack Daniels Brothers of the grill, you not only get a pass to the grounds, but you also get 5 meal tokens, 5 cocktail tokens and 5 water tokens. YOU. CANT. GET. THAT. ANYWHERE. ELSE! At the entrance, we were handed the tokens, which were "Jack Currencies" which once handed in at restaurant stands, we got our food. In most events, you pay maybe 1500 for entrance then spend an additional 2000 for food and drinks once you are in. For brothers of the grill, your 2000 shilling ticket ($20) gave you your pass, food prepared by top restaurants, cocktails and water.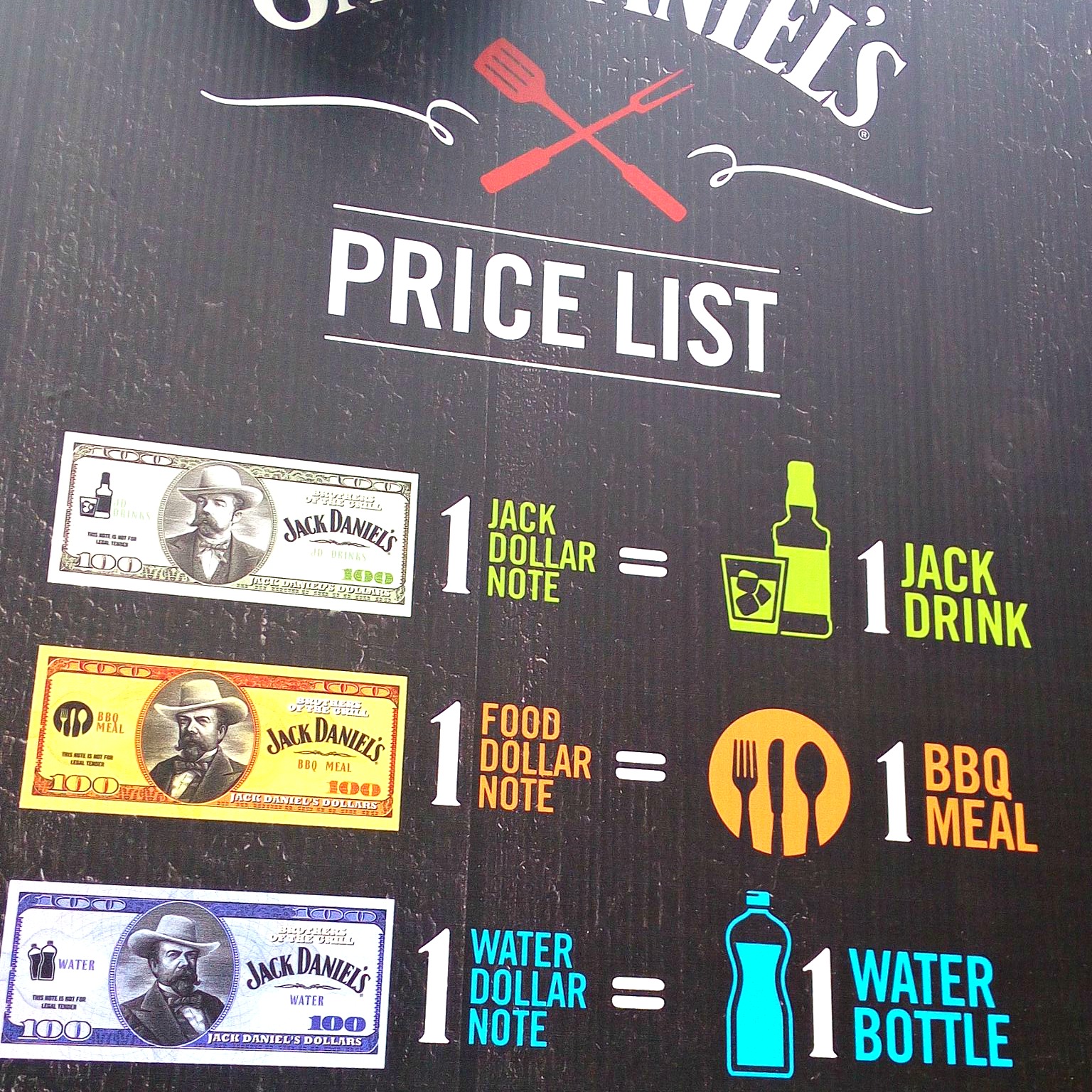 I thought that the meal portions would be very little, but they were huge portions and well balanced out with an array of salads, sauces, starches of choice and of course nyama choma. I was dead full after 2 servings and I still so many other meal tokens to use. Too good to be true!!! It was a foodies paradise!
There were also a variety of cocktails being served all with their own distinct qualities. My absolute favorite was Tennessee Breeze JD cocktail. It had orange and cranberry juice, tonic water, ice together with Jack Daniels Honey. It was so refreshing and beautifully balanced.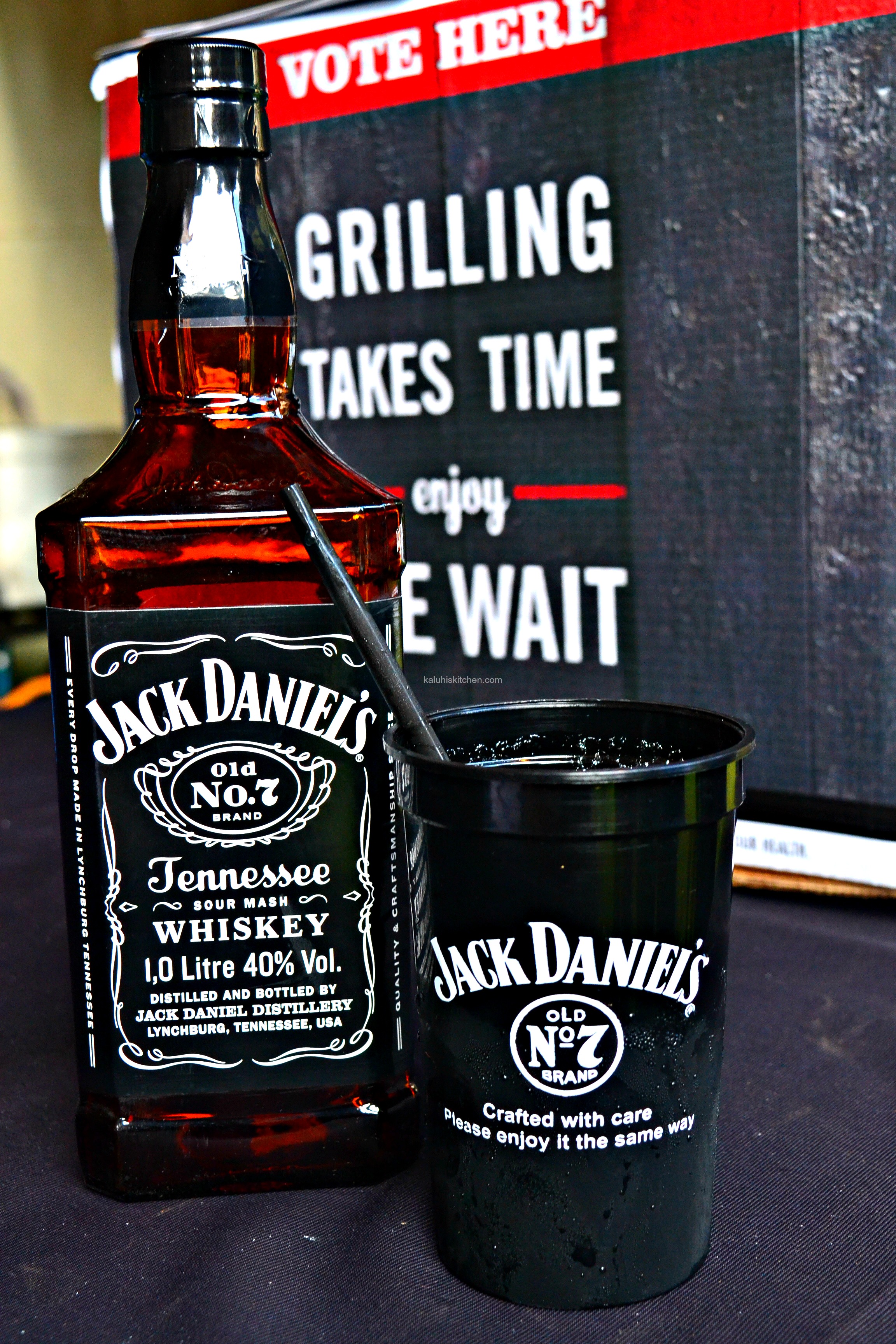 Nyama choma provided by the very best
At the brothers of the grill, the food is not provided by rookies, neither was the food provided only to a tiny select percentage of the crowd. The food was provided by top Nairobi restaurants and offered to every single person in attendance and to their filling. The participating restaurants included: Mel' Kitchen, Monikos, Carnivore, Party Hog, Road House Grill, Orwa's Kitchen, Havana, Y-Not Barbeque, Coco Jambo and Privee.
The nyama choma they made for us was not just any nyama choma! The participating restaurants brought their A-game and were so eager to give the crowd  a culinary experience away from what we are used to. In general, the meat was tender; the kind that literally melts in your mouth. The soft meat made the eating experience even more heavenly! Guys were just ooooh-ing and aaaaah-ing at every bite.
My favorite restaurants
Soni, Jayson, Lyra and I were not only attendees of the festival, but we were also judges for the meat restaurants provided. If Chopped ever comes to Kenya, now they know who they should have on their panel of judges :D. We judged mainly based on taste and tenderness of the meat. It was tough since the standards were so high. I will give you a summary of my most memorable restaurants.
Privee
Lord have mercy! I an literally salivating just remembering how awesome their chicken wings were!!!!! I could not have enough. You know when you are full already, but you force issues to eat just to eat something delicious your tummy magically gets more space when you eat something tasty?  That was how great the chicken wings by Privee were. Their mbuzi choma was also really tender, really flavorful, well marinated and seasoned. The flame grilled chicken wings were their house specialty and they completely knocked me off my feet! Wah!
2. Havana
This was a close second, and almost a tie with Privee. Their house specialty were their pork ribs. They were sooo sooo tender, so juicy, so flavorful I just wanted to marry them right there and then!! They also had a wide array of sauces, really fresh, flavorful and balanced salads, cheeses and so many other sides. Where else can you get such an elaborate sides other that Brothers of the grill??! Another hit of theirs with the crown were their tacos. Nearly everyone I asked what they liked most pointed out the Havana Tacos!!!! If they are ever at Brothers of the Grill next time, I am ready to get me a havana taco pregnancy. Those were so good, you literally feel like you need to eat 17 before you feel satisfied.
3. Monikos Kitchen
Let me explain to you guys what team Monikos did to their mbuzi (goat). Two weeks before the event, they began feeding their goat some milk mixed with Jack Daniels along with the normal greens and grass. This made the Jack Daniels flavor to really get infused into each and every tissue of the goat. And when it came to roasting time, you could tell the effort they put in paid off! Eh!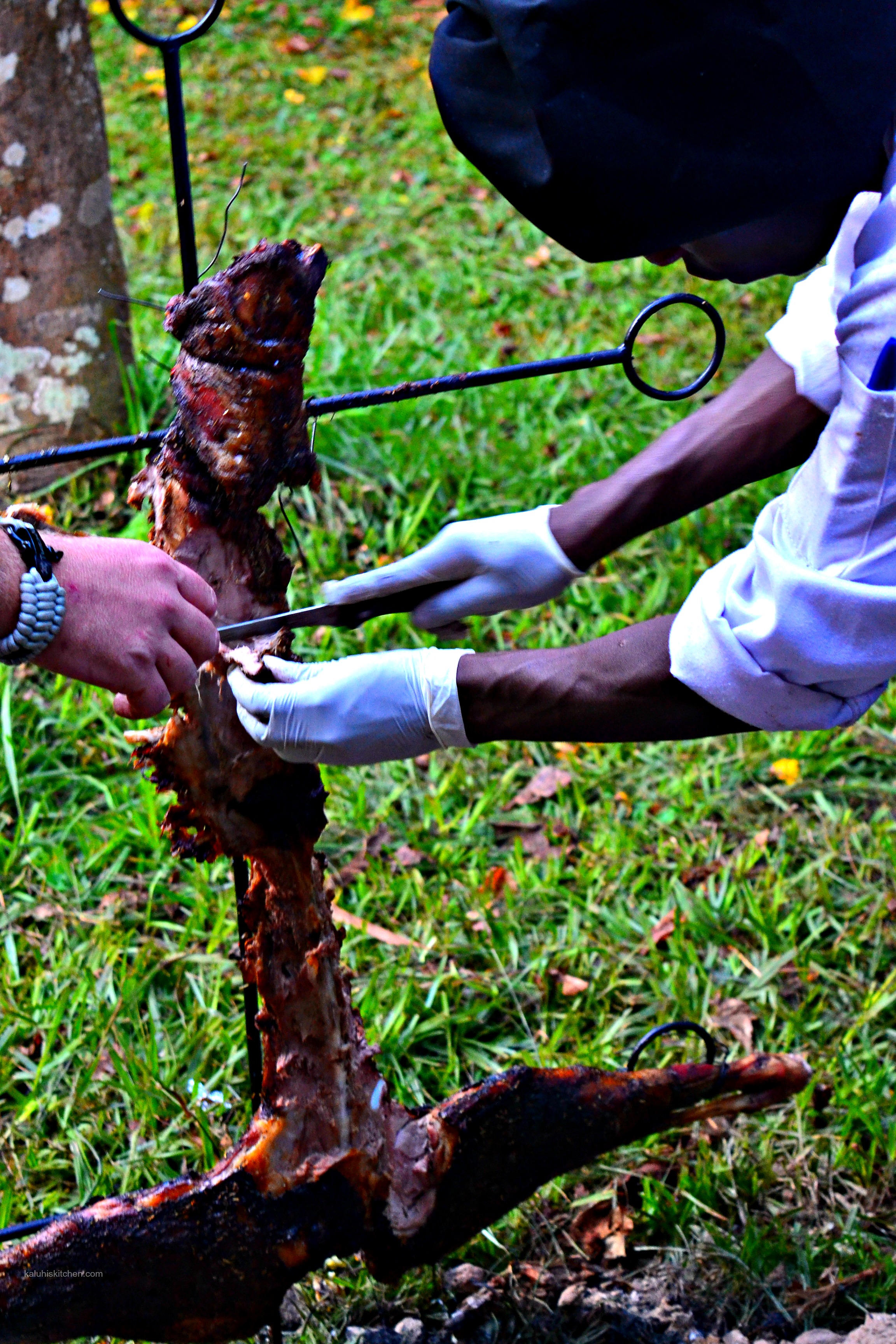 The meat is then slow roasted over coals as it is slathered with a wet rub with loads of freshly chopped herbs such as thyme and rosemary. Each bite gives you a taste of everything that went into preparing this. Absolutely mind blowing!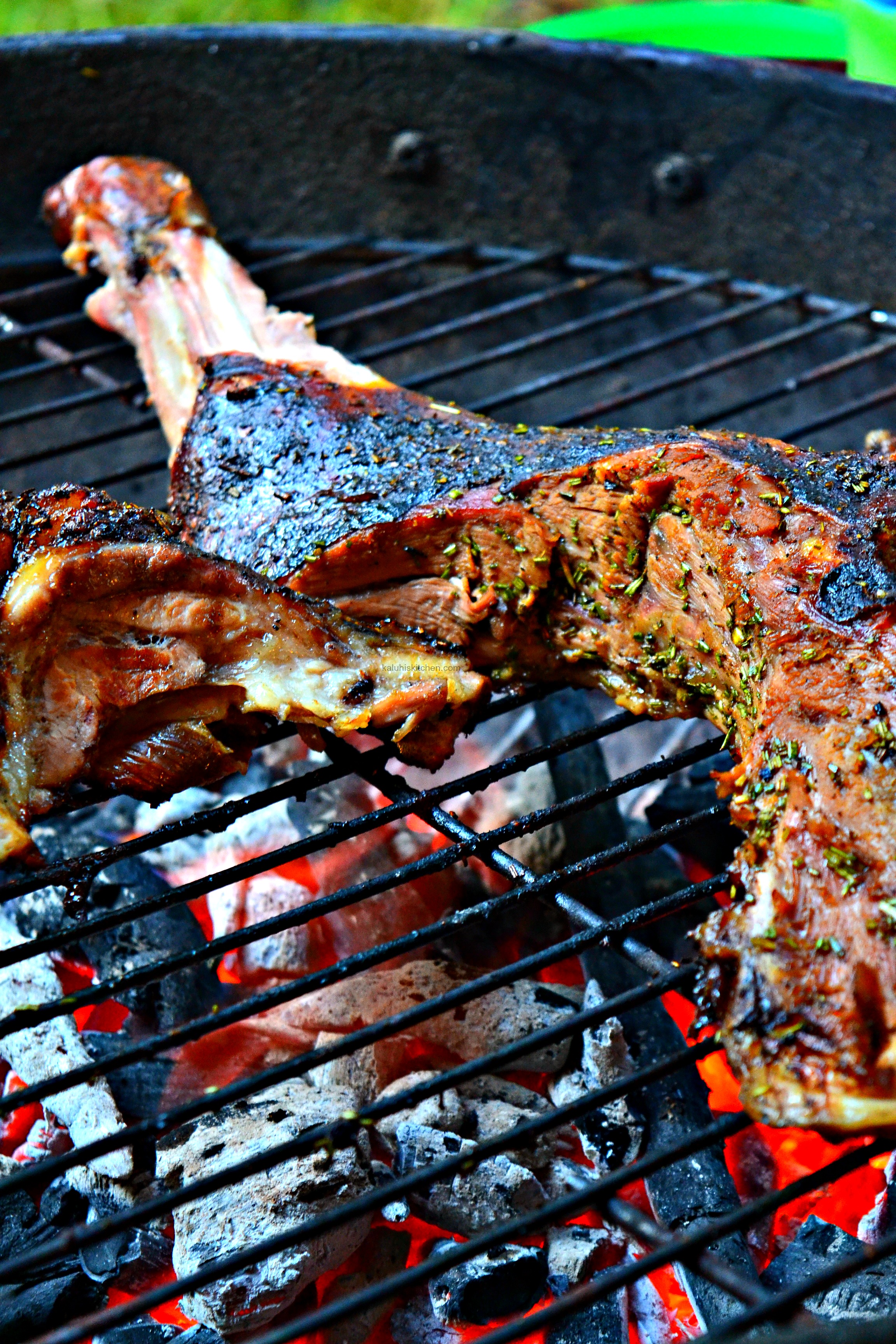 They also had the option of having your mbuzi thinly sliced and stuffed in pita bread along with kachumbari and other sauces. I'm telling you, guys were not playing when it came to mbuzi choma at Brothers of the Grill!!!
4. Party Hog
Another stand-out for me was Party Hog. The event was all about nyama choma and all other kinds of meat, but what was particularly memorable from their stand was their sorbet. This was not just any kind of sorbet, but their Jack Daniels sorbet. The taste of the whiskey was mild, yet discernible and to my surprise, went really well with the other ingredients of this cold treat. For me, it was the perfect way to end all the feasting we had embarked on.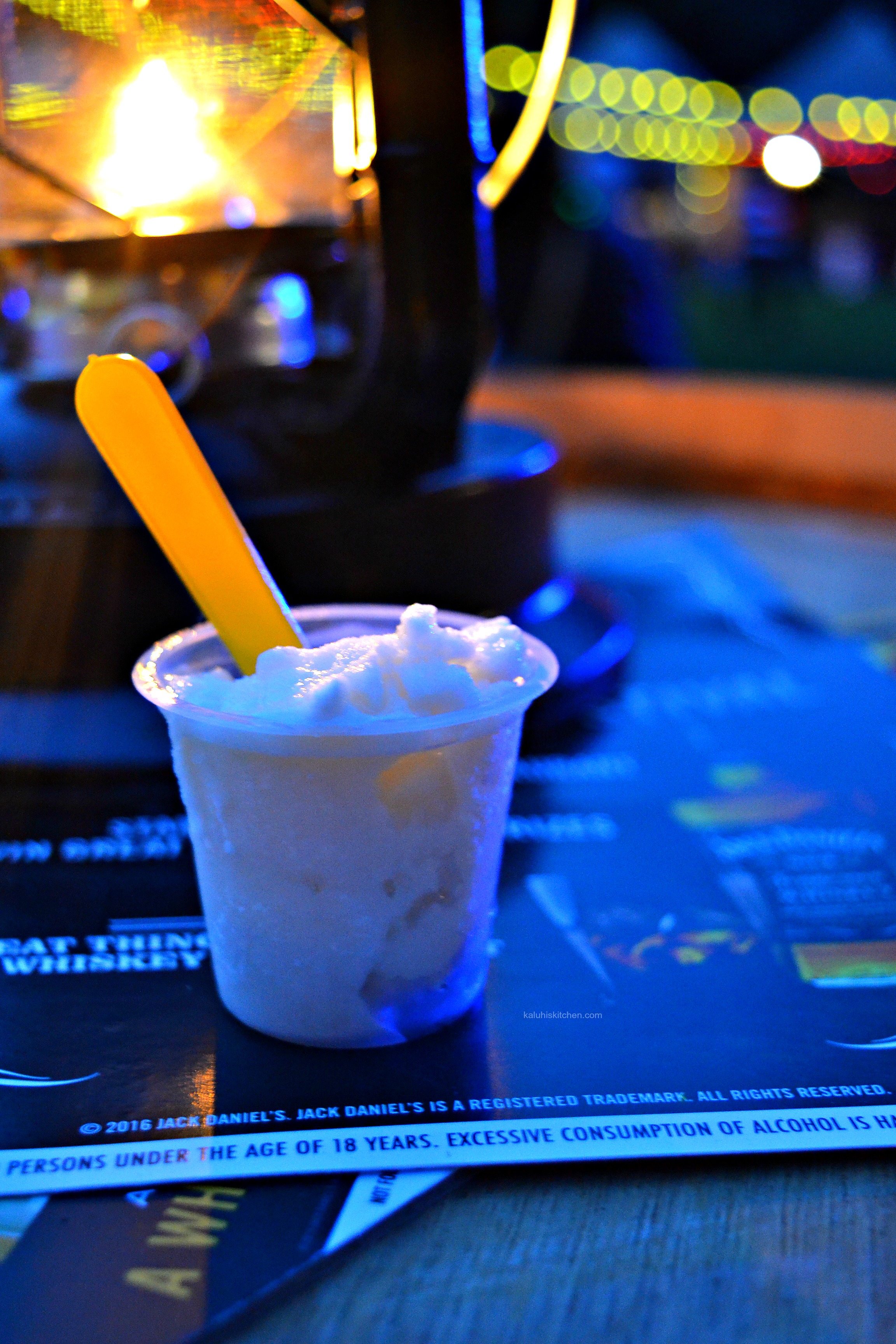 That was just a summary of all the eating  and fun we had just for 2000 shillings. If you did not come, I am so sorry, but you missed out big time!!! To all my readers I met and chatted with, the pleasure was mine <3. To gorgeous Thabisa Faye, who won a ticket from the interactive I held on Instagram, I hope you ate your brains out too and enjoyed yourself :)).
Next time Brothers of the Grill  is on, you all need to get into formation and show up!! For all such events in the future, lets make it bigger and even more fun!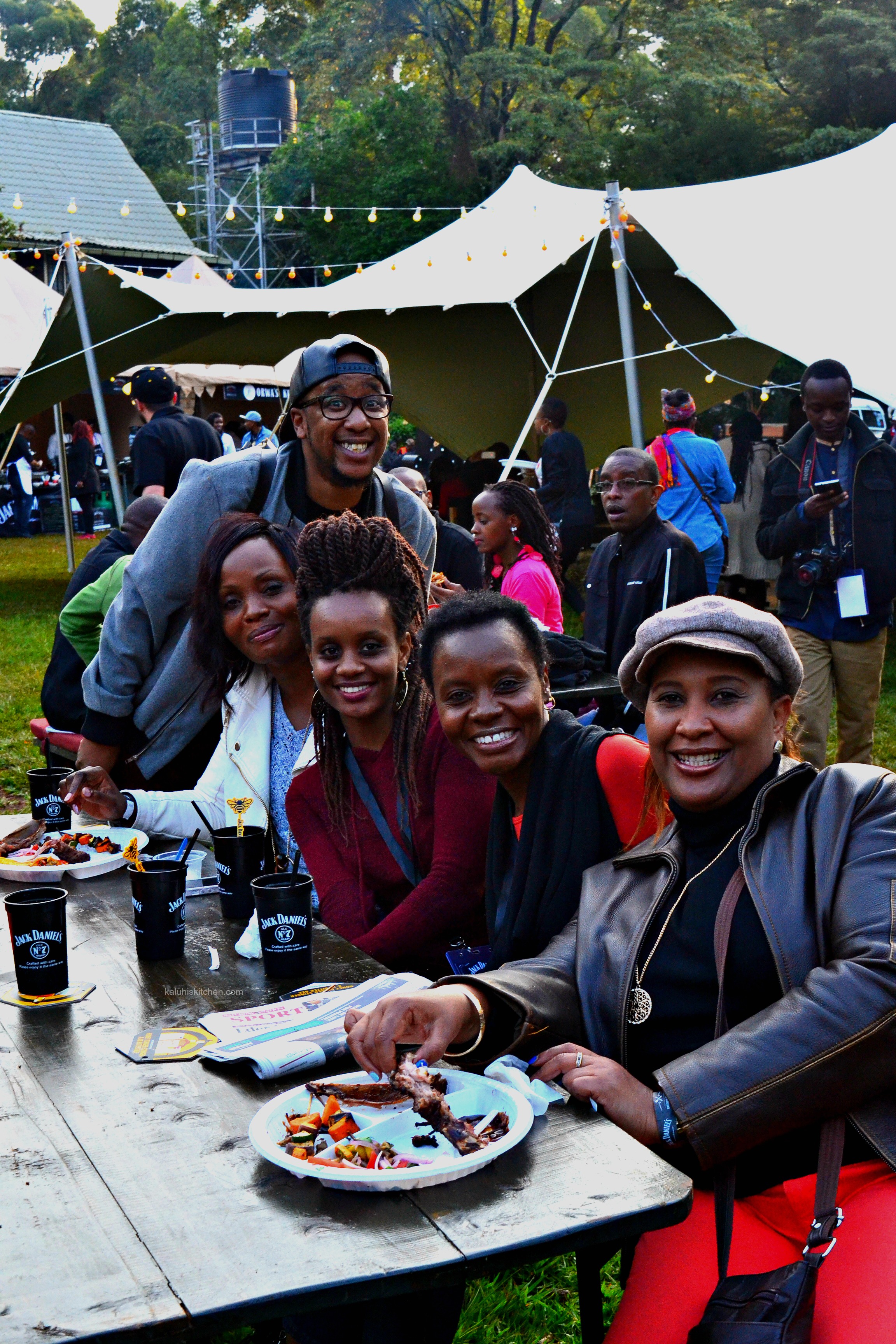 To good food!
-K
---
All content and images are copyright protected by



Do not copy in part or whole without giving due credit.