I love a good brunch dish. One that is so rich, and so flavorful and one that literally sings to the deepest part of your soul. My friend Soni always says, brunch is not a time of day, but an experience. And I have to say, I agree with her. She loooooves brunch, and really takes in every moment and savors all the delicious things that most brunch banquets have to offer. A little bit of sweet. A little bit of savory. For me, during most brunches, I find myself gravitating more towards the sweet. Considering tomorrow is another glorious weekend, and most of us will be sleeping in. It would be an absolute delight to have something very delicious to wake up to! I have always loved crepes, because they double as both a breakfast dish and a dessert dish and no way to bring this together than in this brunch dish! A word of caution though: My caramelized cinnamon banana stuffed crepes may just end up being one of your top addictions!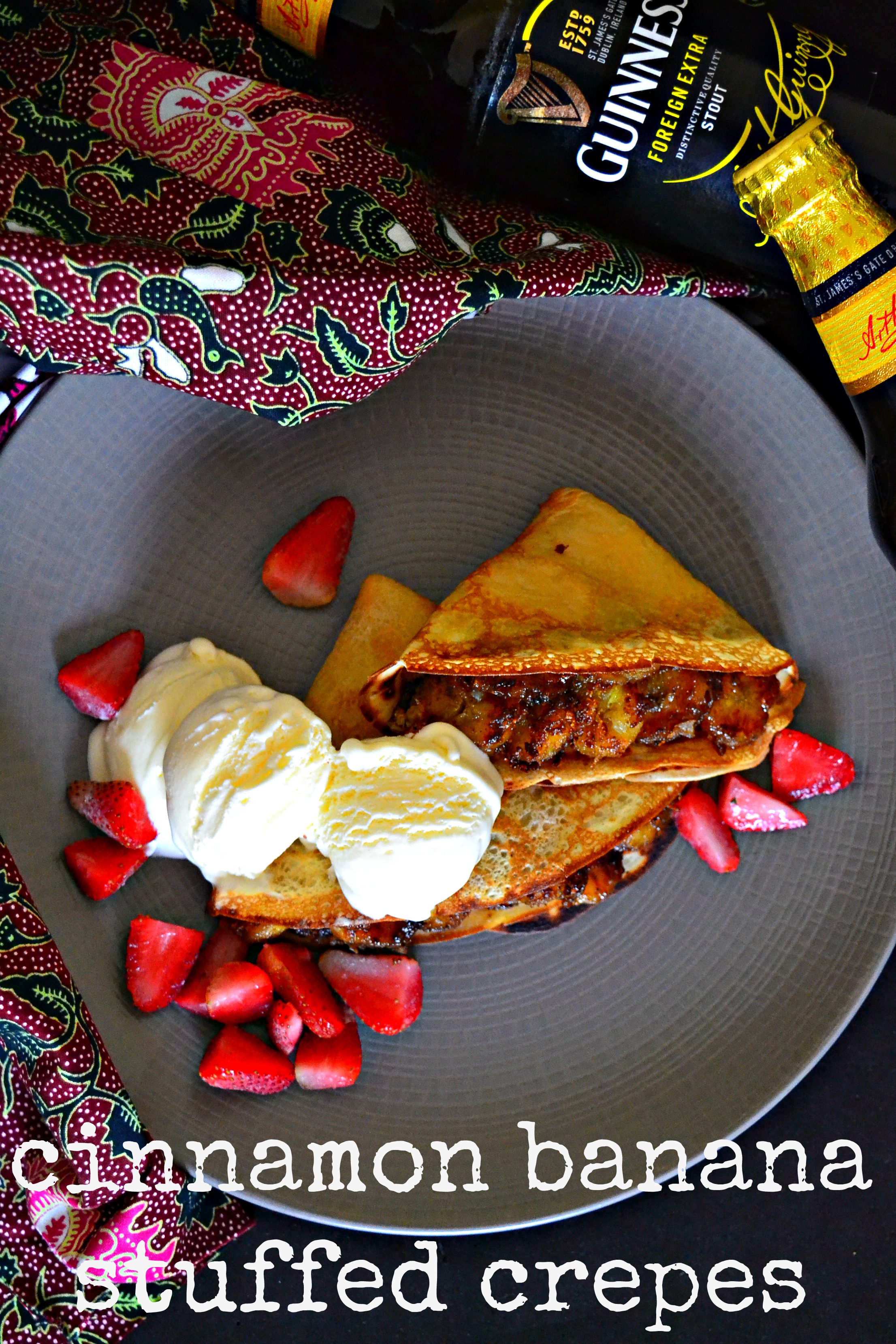 PREP TIME:  10 MIN         MAKE TIME:  30 MIN     SERVES: 2
Ingredients
For the crepes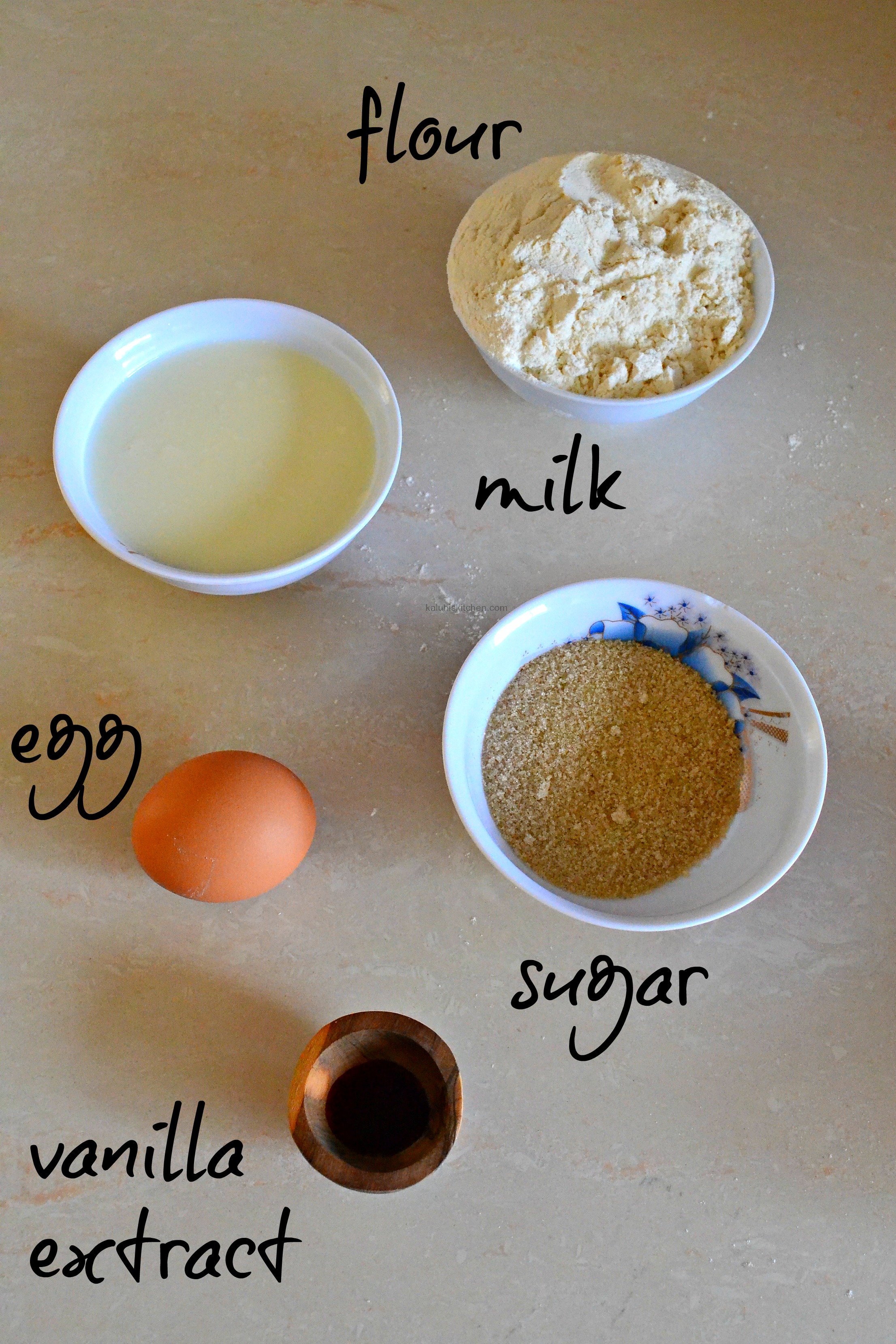 1 cup of  all purpose flour
1 cup of milk
3 tablespoons of sugar
1 egg
1 tablespoon of vanilla extract
Vanilla Ice cream and Strawberries for garnish
For the stuffing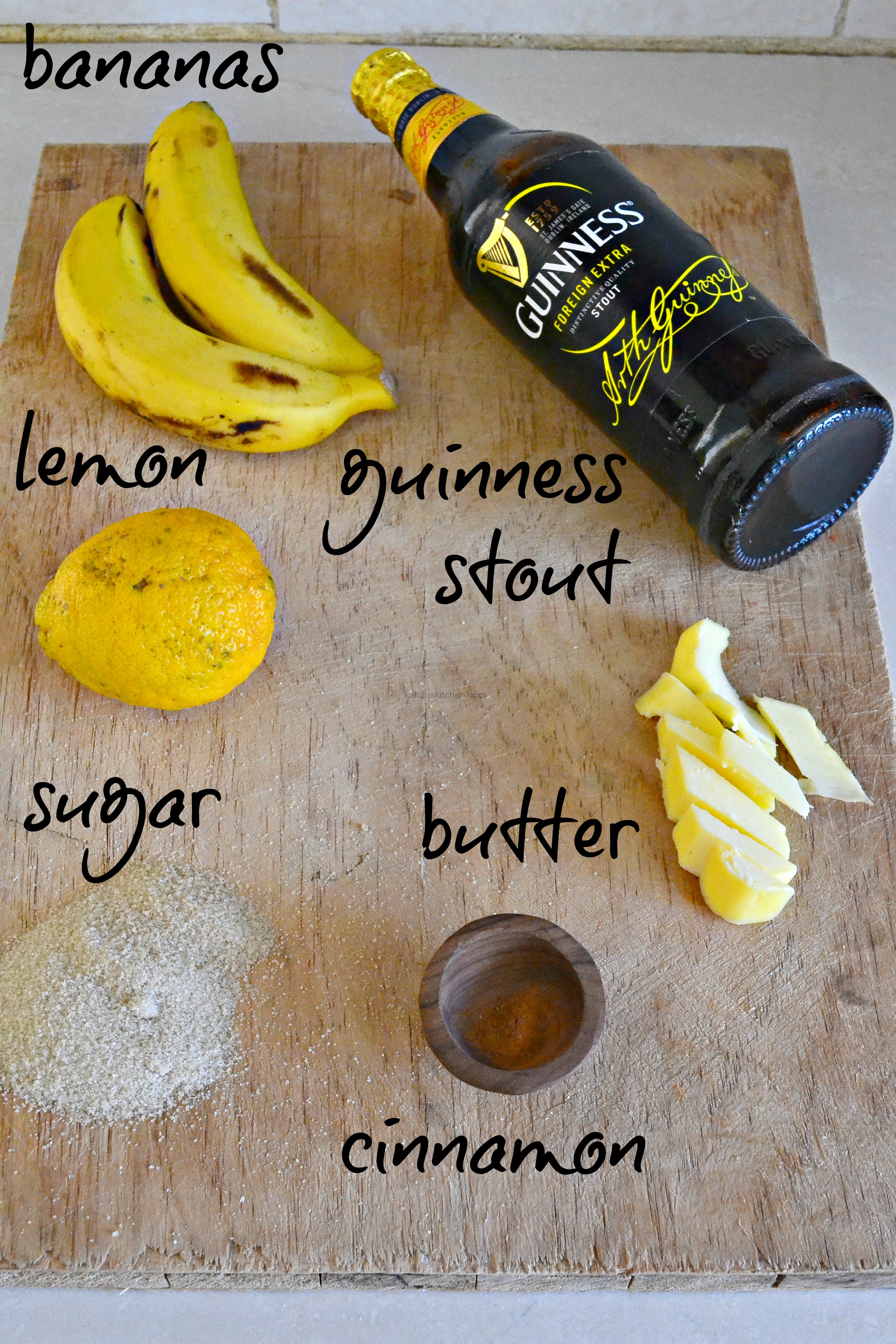 3 tablespoons of Guinness
1 tablespoon of butter
2 tablespoons of brown sugar
1 teaspoon of cinnamon
1 tablespoon of lemon zest
3 bananas
Method
With a mixer, beat your egg and the sugar. Beat until fluffy and pale yellow. Add your flour, vanilla extract and milk until the batter has the consistency of yogurt. You ideally want your crepes really light so that the bite of the final dish does not become too overwhelming or heavy.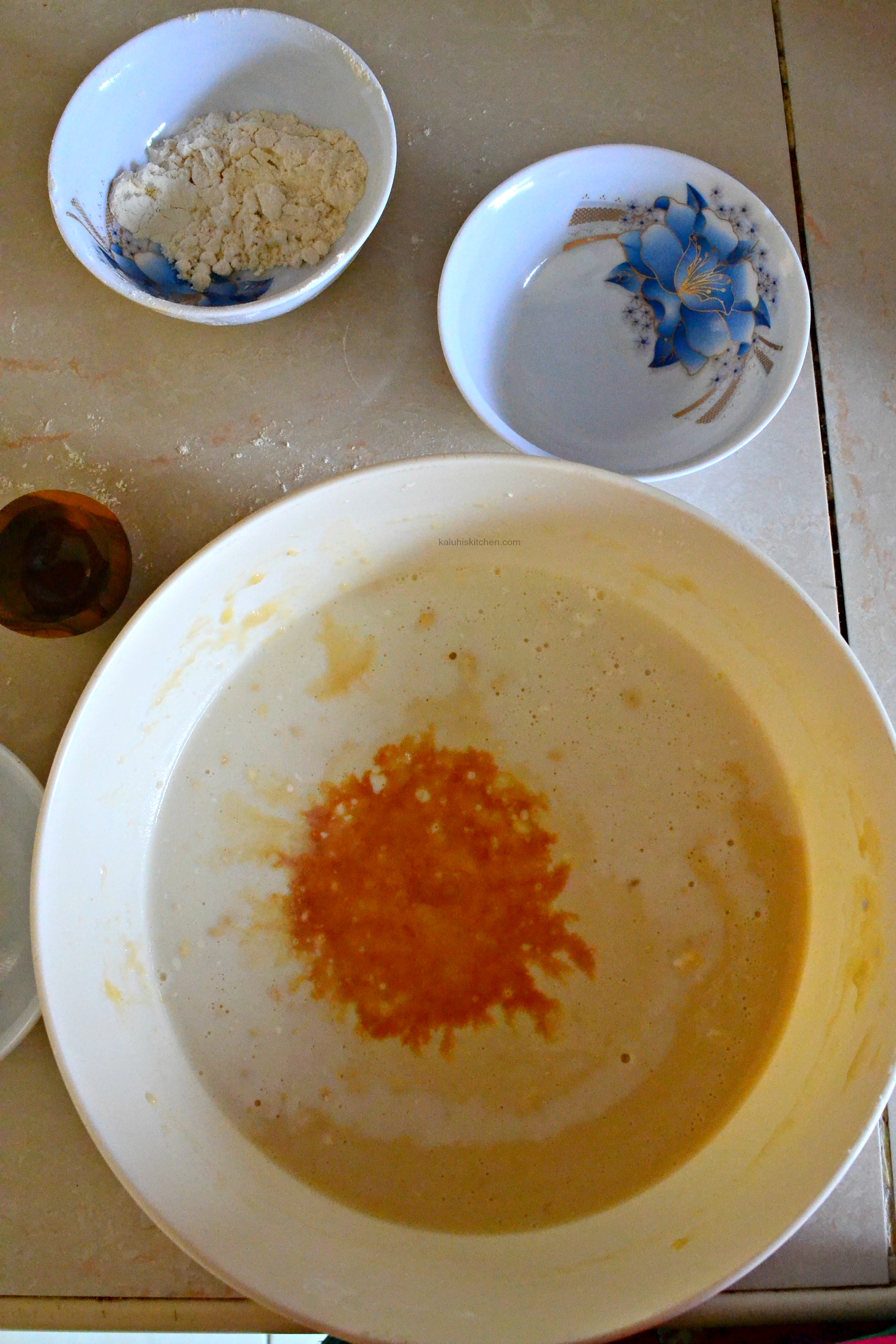 Ladle the batter on a pan and cook the crepes until golden brown. Set aside.
For the stuffing, place the butter in a pan together with brown sugar and cinnamon. Add your bananas and let them cook for about 2 minutes. After that add the three tablespoons of Guinness and the lemon zest.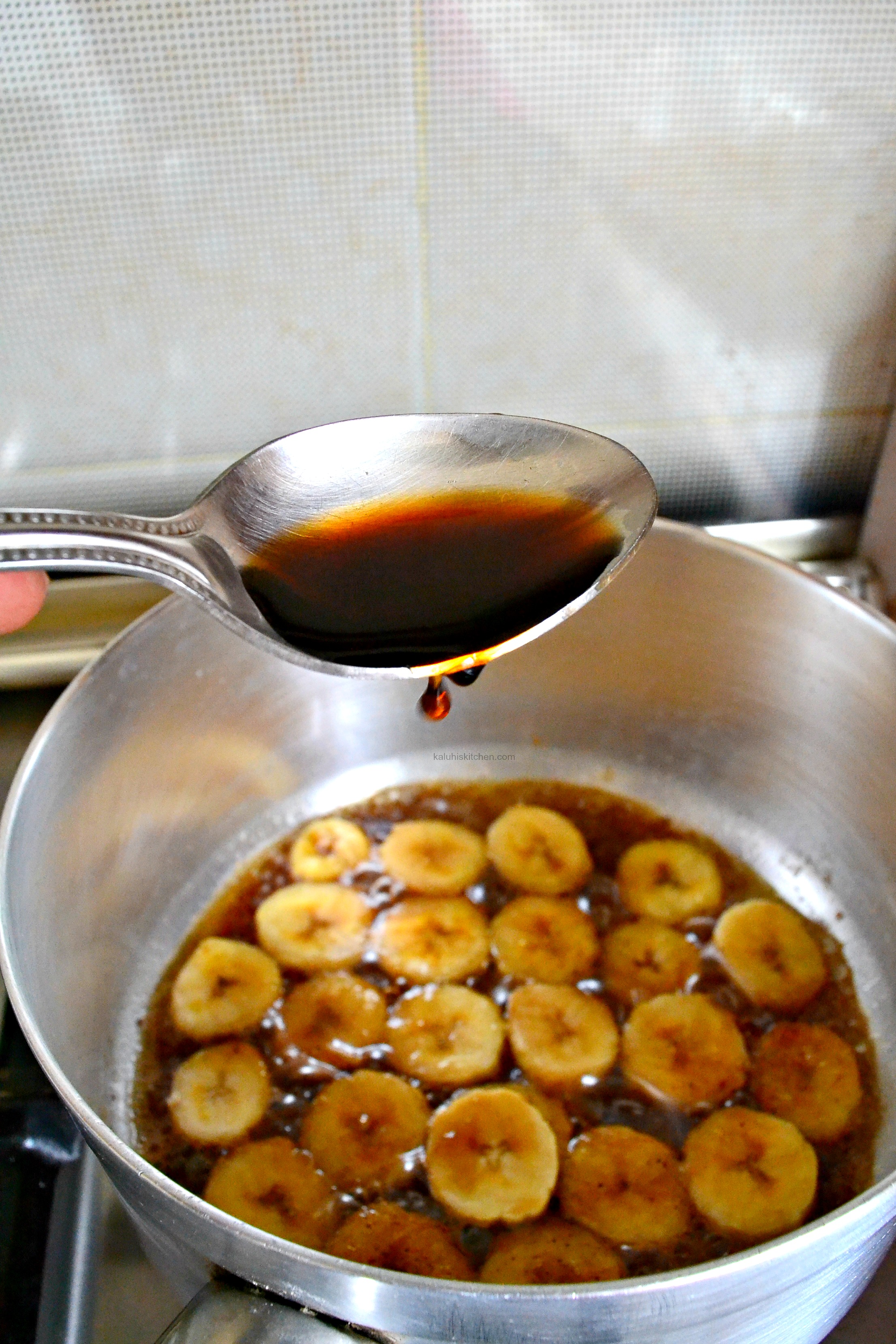 Lemon zest is particularly important in providing balance to this stuffing since it cuts through the sweetness of the banana and the sugar. The mild acidity makes the flavor more complex without which this may lean more towards being cloyingly sweet. By lemon zest I mean the grated rind of a lemon. You can also use oranges or limes or this dish.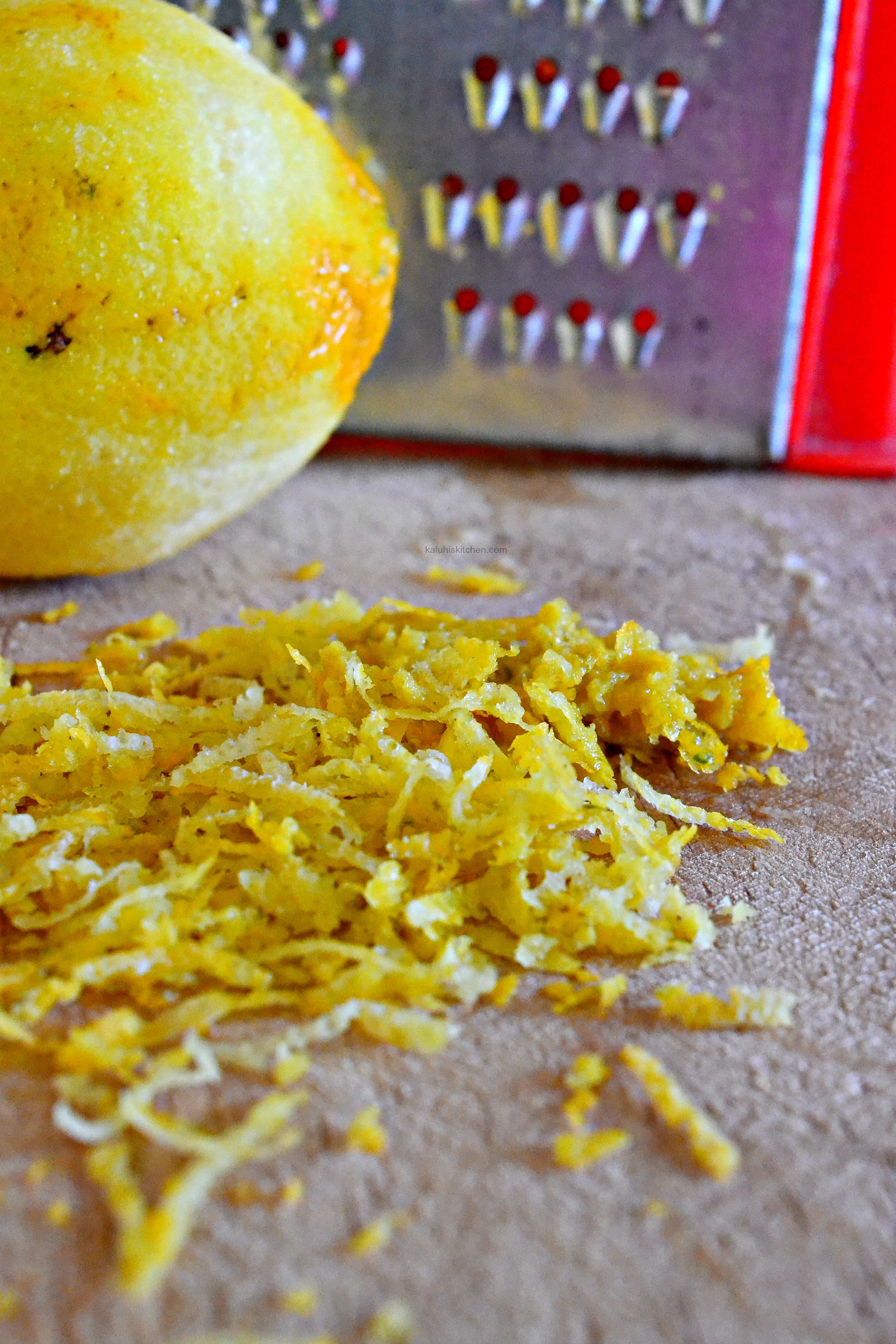 Let this cook down for about 5 to allow the alcohol to burn off and make it more caramelized. Just to point out, you cannot get drunk when you cook with an alcoholic beverage. Do you guys remember what we learnt in Chemistry while in high school about liquid boiling points? Alcohol has a very low boiling point. This means, it burns off during the initial stages of cooking. What is left behind is the stout taste, which is exactly what we are after. So do not shy away from this :)). Once all the flavors meld remove the caramelized bananas from the heat and set aside.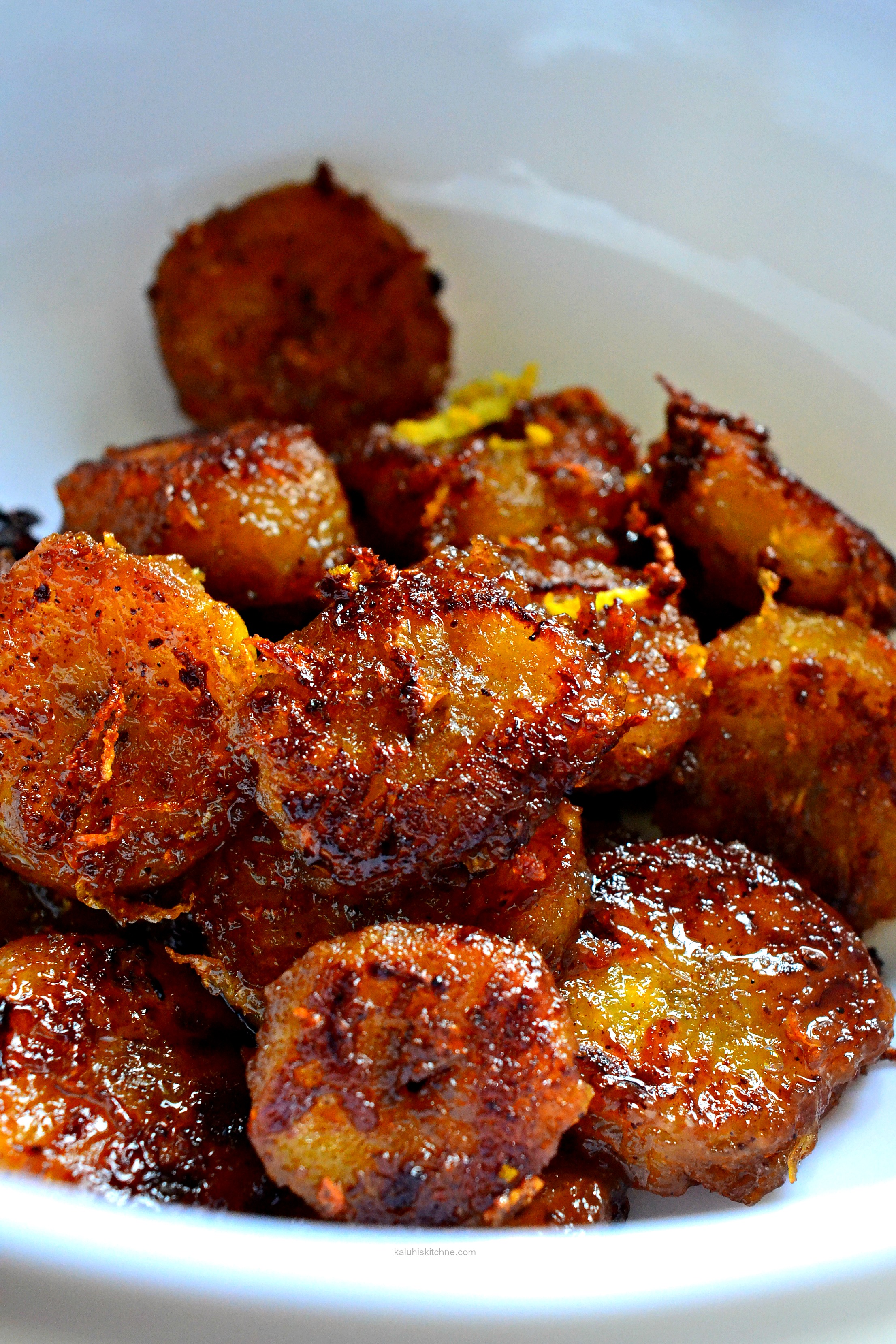 Fold your crepes into quarters and stuff them with the bananas.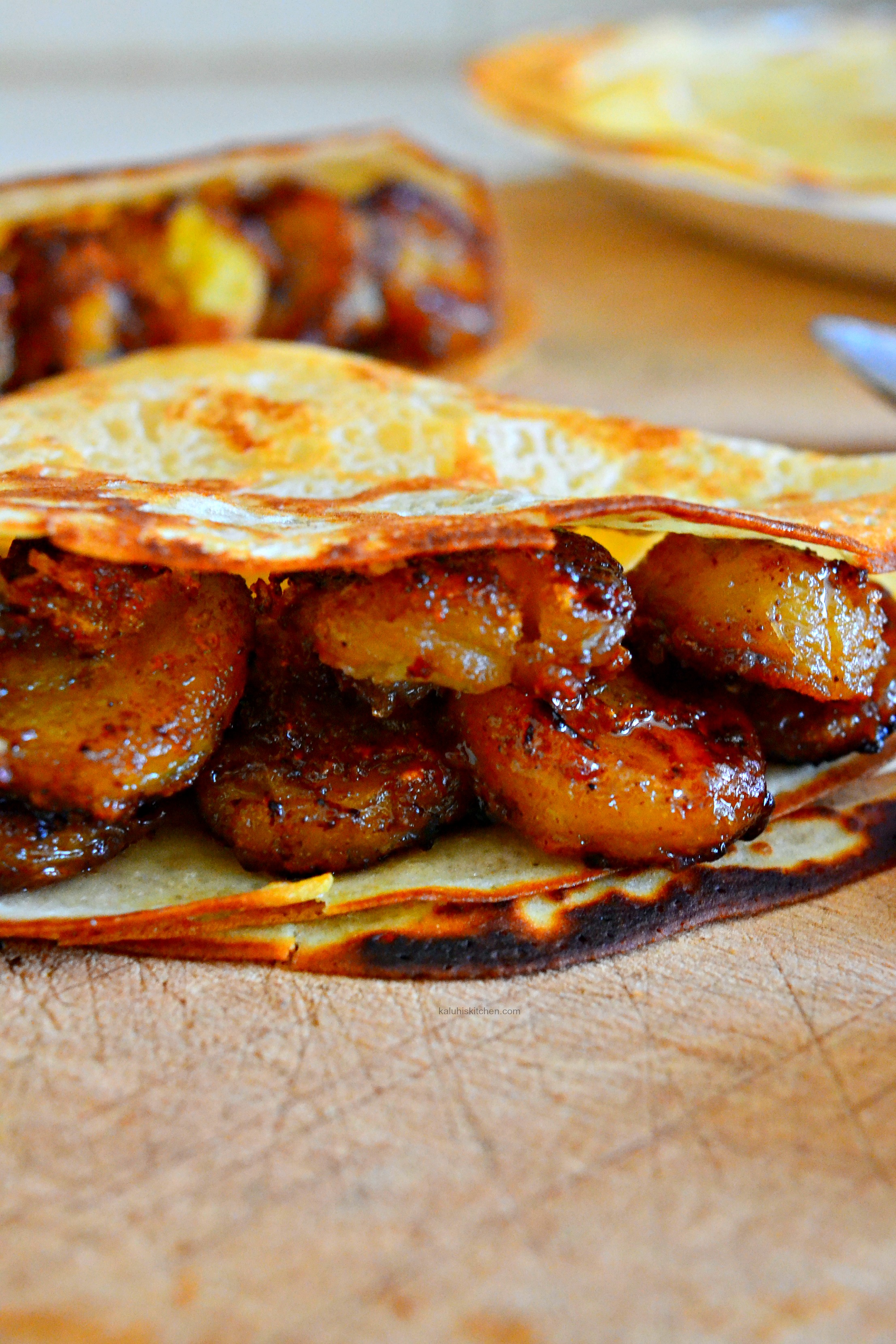 Scoop your favorite ice cream over the crepes and scatter some fresh strawberries. Now, the part we have all been waiting for is here!!! Time to eat!
We all have that go to guilty pleasure when we want something rich, sweet and indulgent. For me, this is definitely it!!!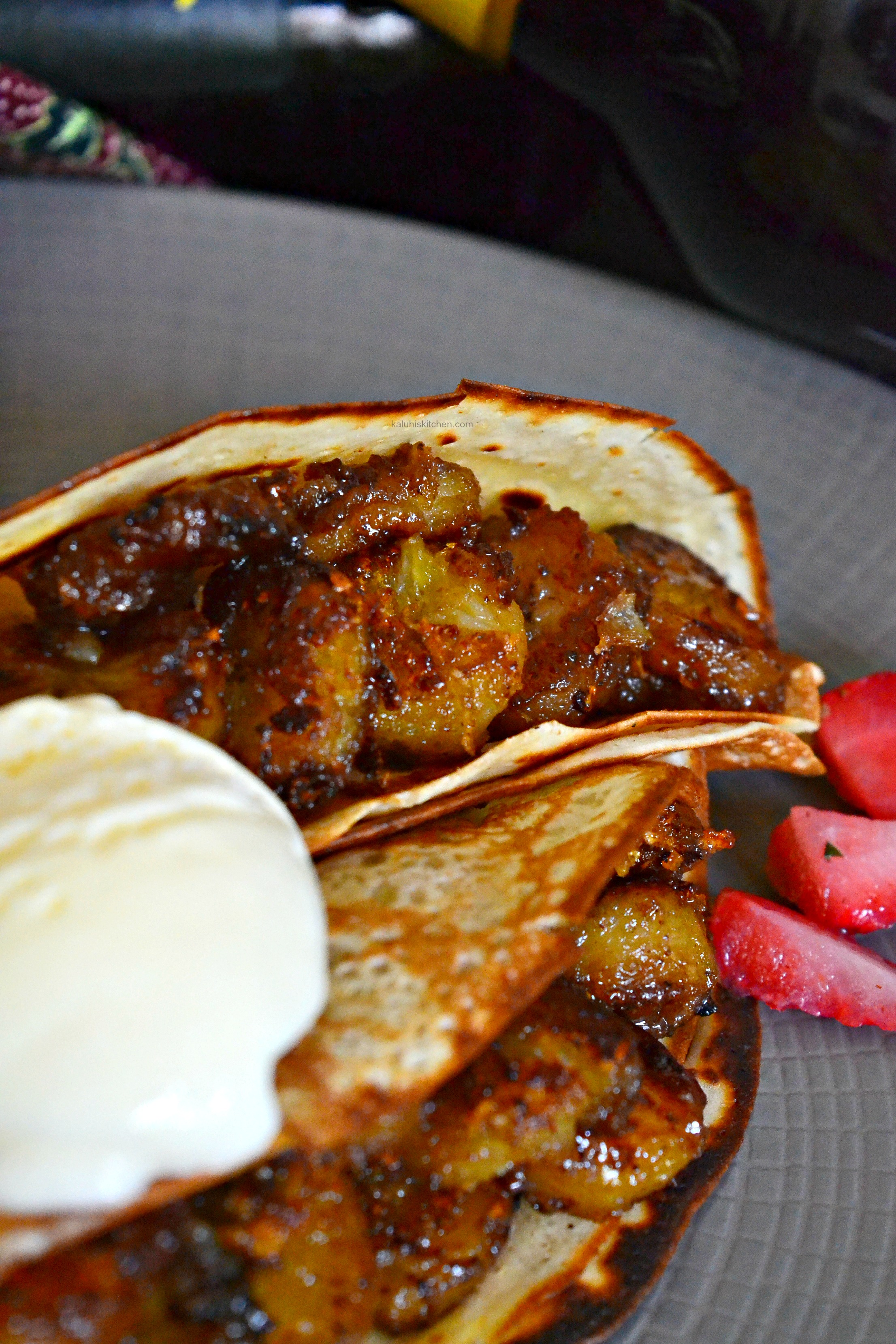 The banana's sweetness is enhanced and complimented by the taste of the chocolate and balanced out by the zestiness of the lemon. The dark color of the Guinness stout beer darkens the color of the filling but also enhances the overall flavor profile by making it more complex and more layered. This is so perfect for brunch!!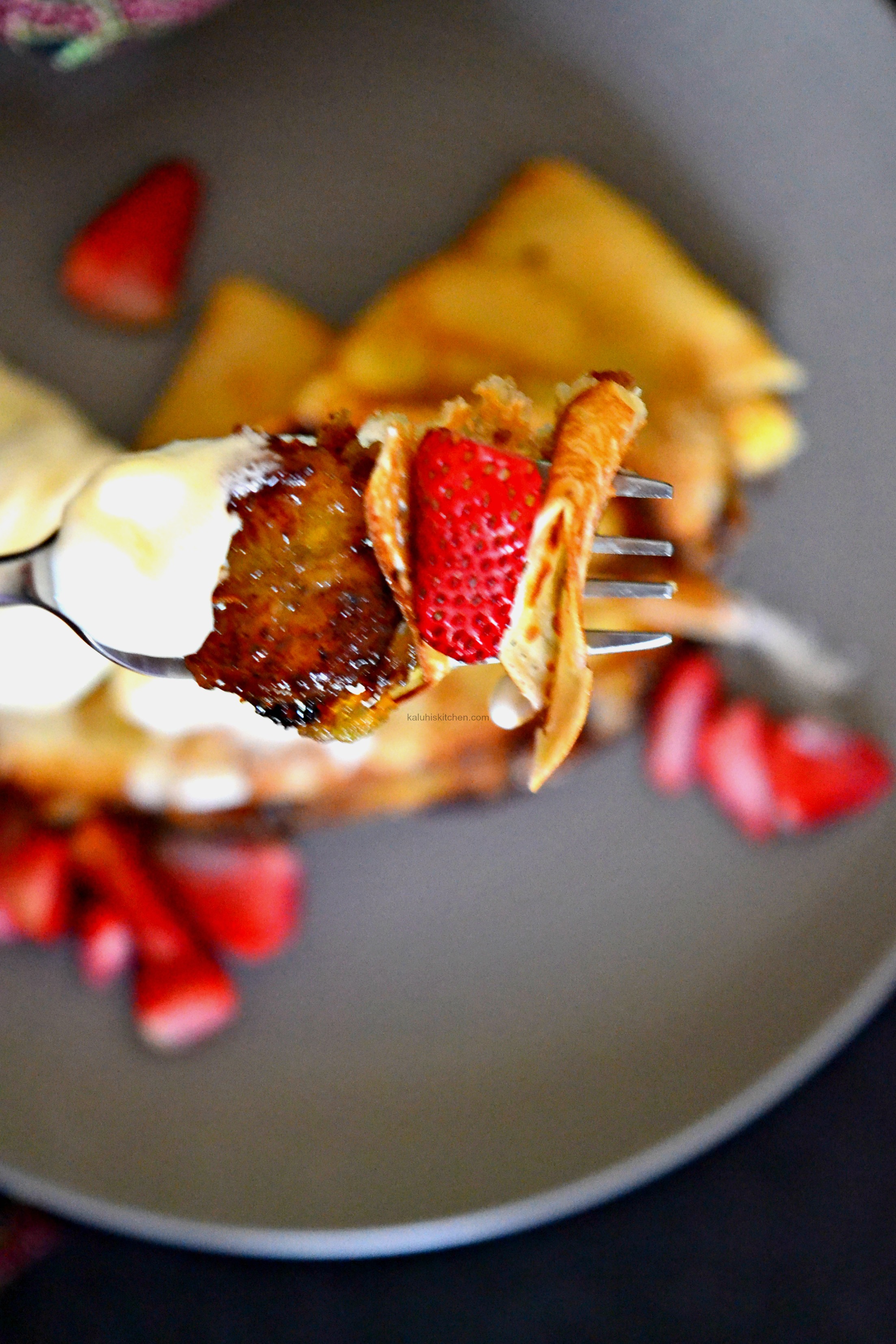 Tomorrow being Saturday, my caramelizes banana stuffed crepes are the plan!!!! Whether it will be rainy and you want a cozy brunch indoors or it will be sunny and you want a breezy outdoorsy brunch, this is perfect either way :))
Don't hold back!!! Indulge! You only live once!
TGIF!!
-K
---
Get your downloadable recipe here :))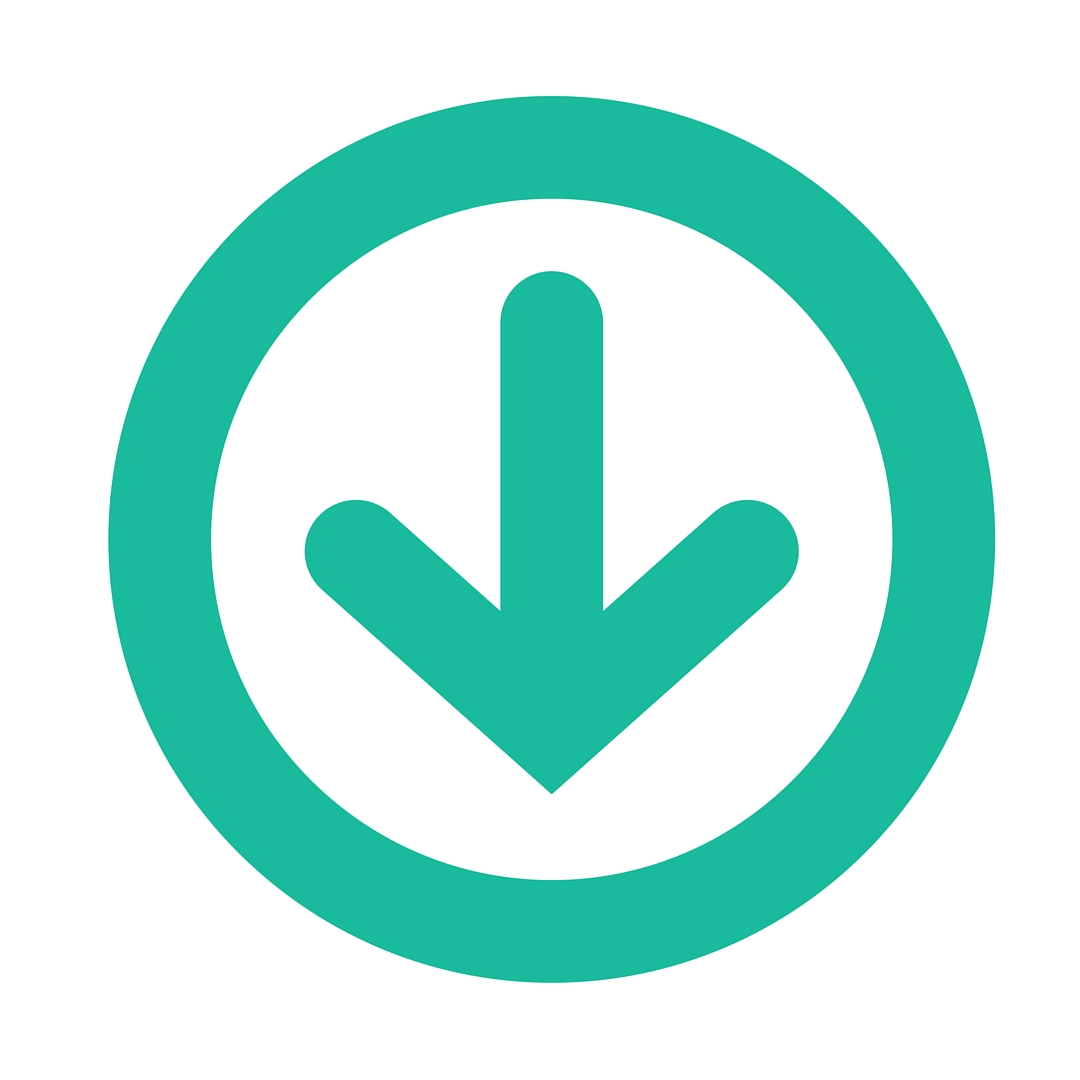 ---
All content and images are copyright protected by



Do not copy in part or whole without giving due credit.