Most times when I make a dish, I already have a rough idea of what I am going to name it. On this day, I had absolutely no idea what I would name the rice dish I was making. I did not want to name it according to the ingredients, but something a little bit more creative and different, but my brain refused to cooperate. I then reached out to you on my Instagram stories (If you ain't following me on Instagram, please do! I would love to have you! <3) for help. 200 responses later, I was very much entertained by  your suggestions for my rice dish. From the sassy suggestions like 'yaaaaaaaaaas rice' and 'bomb.com rice', to funny ones like 'somebody herb me' and 'walk wasabi KaluhiWali Kaluhi Wali' and the rather strange ones like 'Zemachi' 'Erromerro' and Ruz rice'. Ya'll are so so funny 😀 😀 :D, and so sweet as well for coming through to helping me. I appreciate each one of you! I decided to settle on  7 spice sunny rice, which is a combination of names from @tebz.co.ke and @martin_m.k. Asanteni!
So for this lovely day, let's have some delicious rice!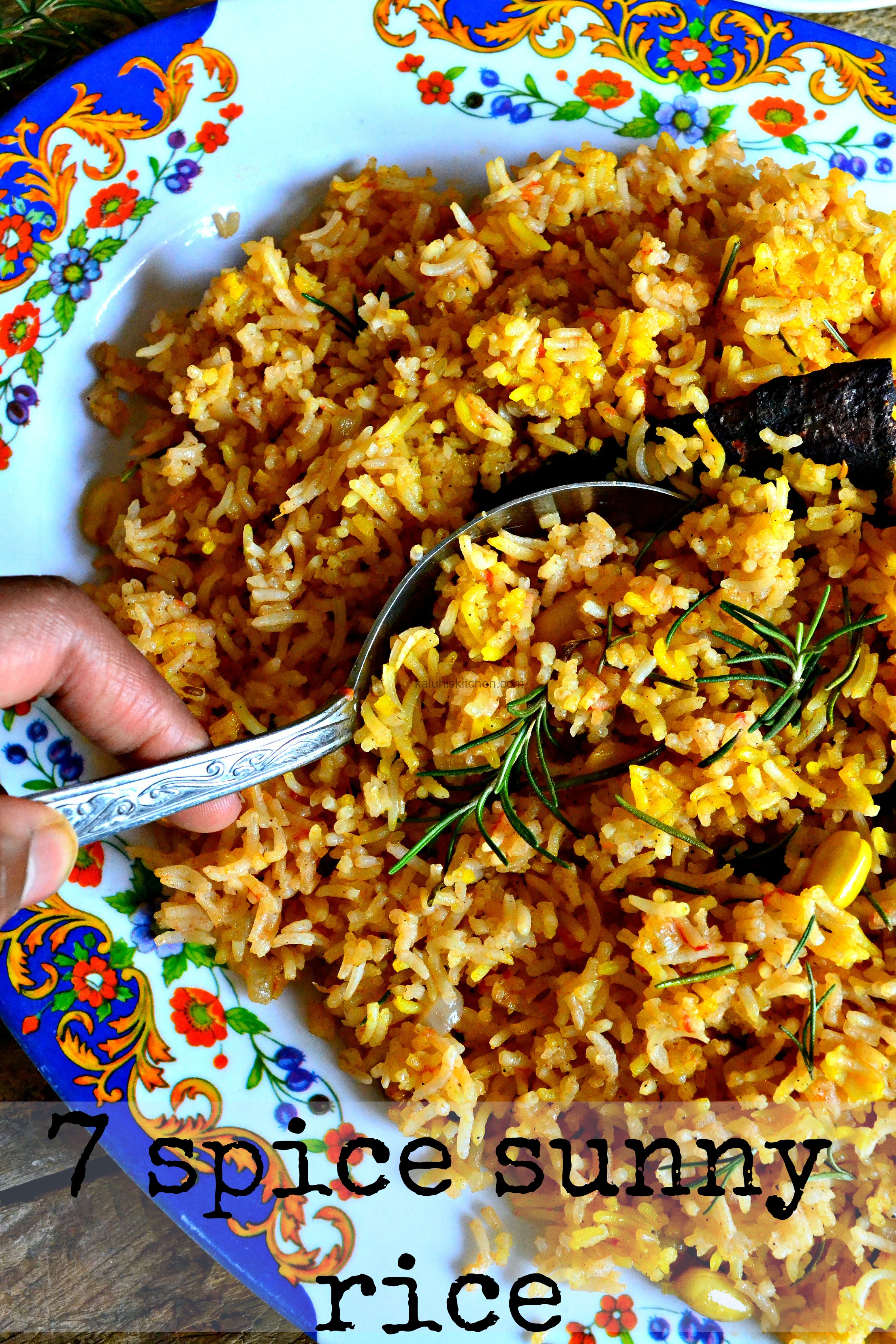 PREP TIME: 8 MIN         MAKE TIME: 20 MIN          SERVES: 4
Rice Ingredients: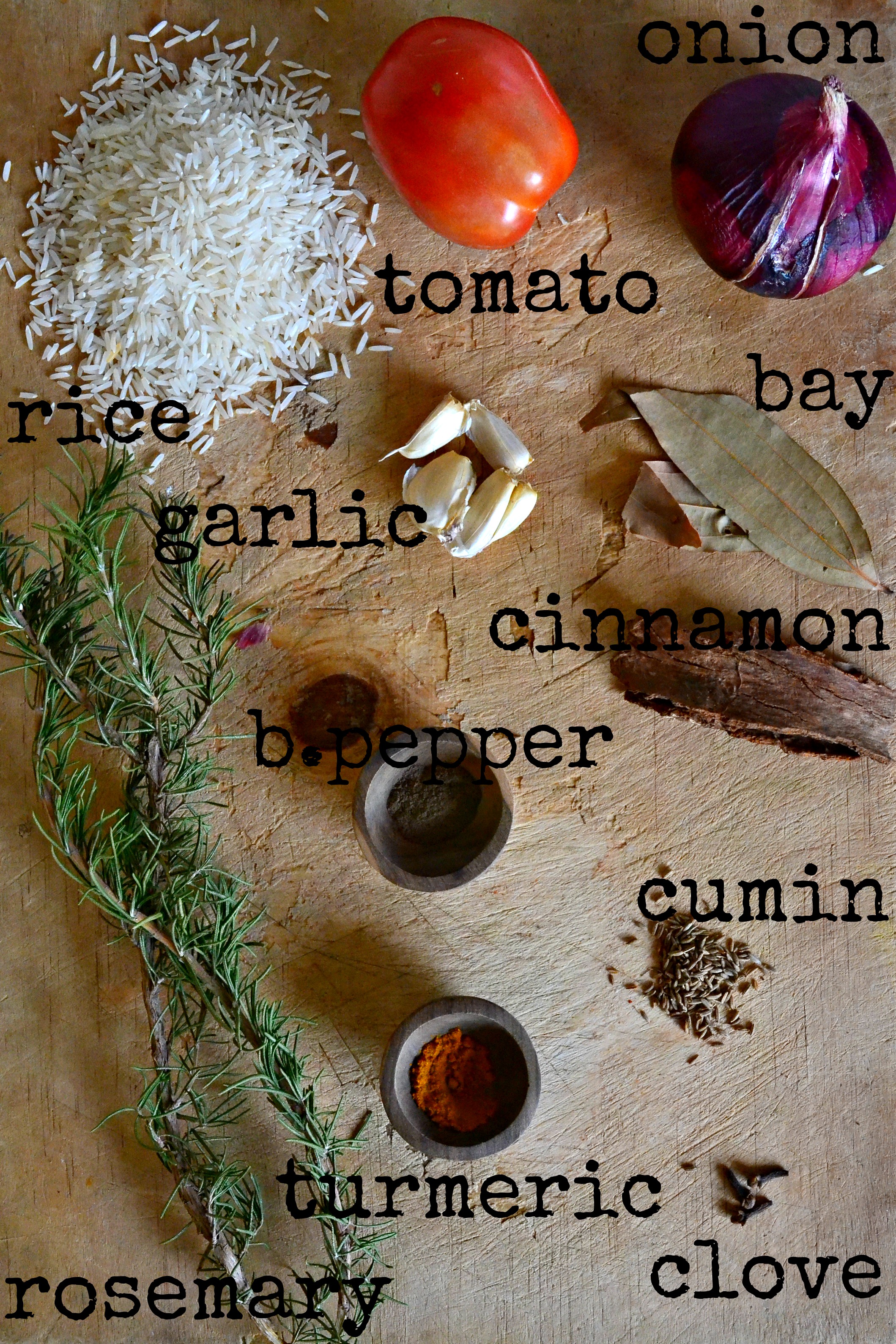 1 cup of rice (basmati/pishori)
1 red onion, finely chopped
1 tomato, grated
1 teaspoon of cumin seeds
3 whole cloves
2 cinnamon sticks
2 bay leaves
1/2 a teaspoon of grated ginger
5 cloves of minced garlic
1/4 teaspoon of turmeric
1 tablespoon of black pepper
Salt to taste
Vegetable oil for frying
Method
In your sufuria, add the red onion, onion, garlic ginger and all the spices.  The spices are added at this phase of the cooking to allow them to really cook down and develop into their fullness. If you do not have access to the whole spices that I am using, you can use the already crushed ones which you can find at any supermarket.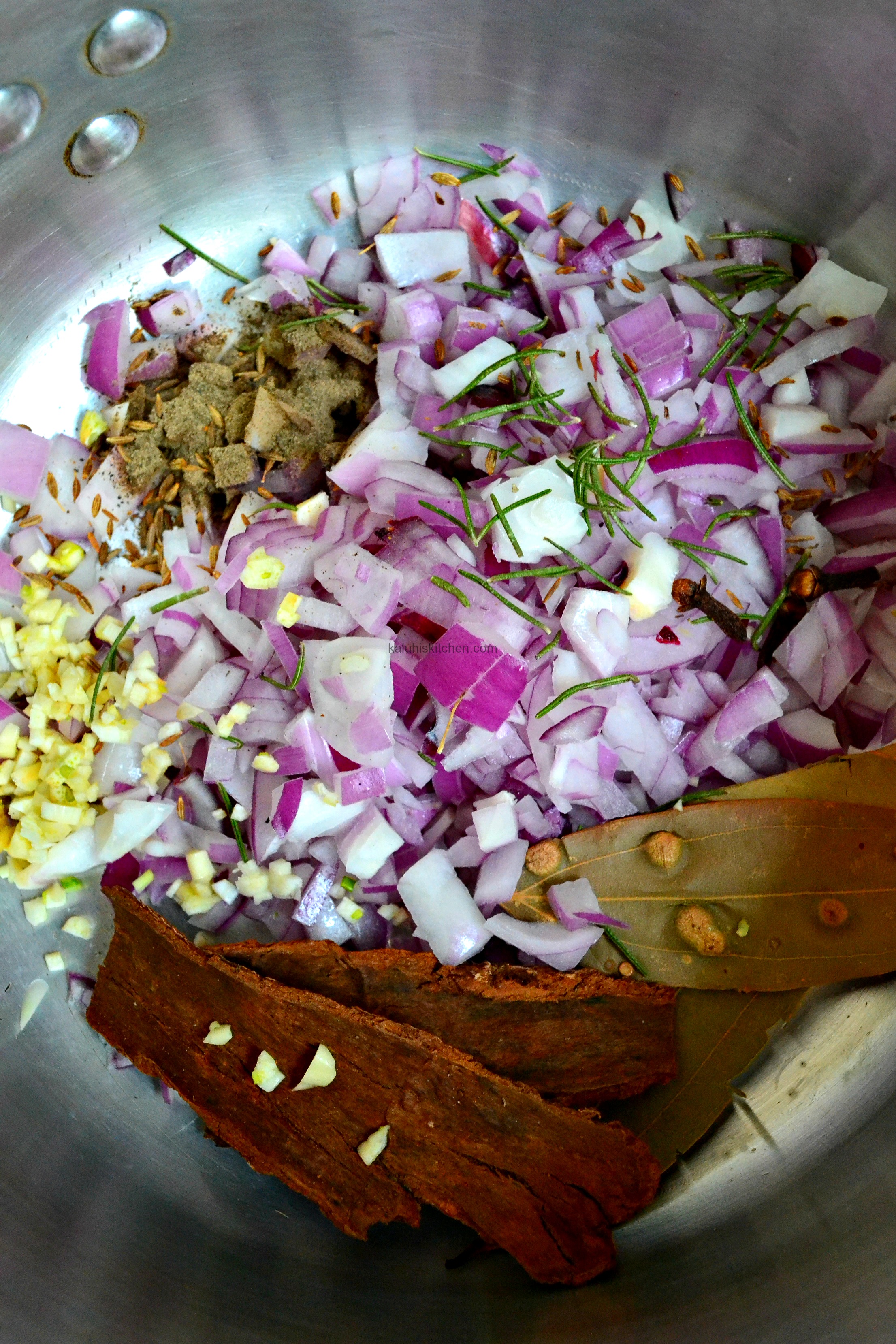 Let this simmer for about 10-15 minutes on low heat and then add the tomatoes and tomato paste. Let this simmer for about 5 minutes then add the rice, salt and water. This is what differentiates my 7 spice fried rice from fried rice. This dish is cooked in a spiced broth, which the raw rice absorbs and takes up the flavor. Same way pilau and jollof is made only each one uniquely and beautifully different. Fried rice on the other hand is prepared with already cooked rice cooked  in select fried herbs and spices. Check out my latest fried rice recipe here.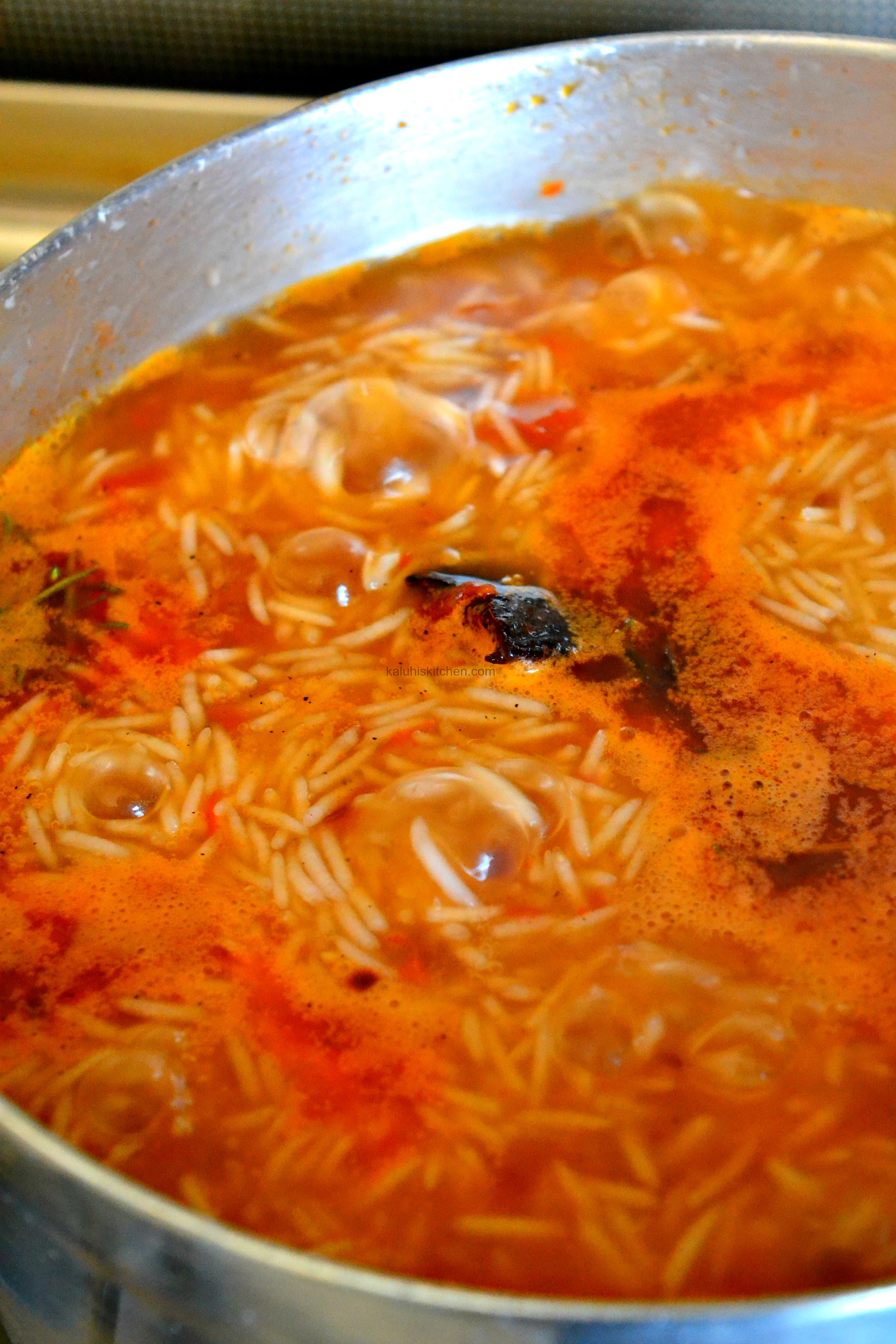 Let this cook down until the water reduces below the rice level. Turn the heat to low and cover with a lid and allow it to finish cooking. Once done, toss with a fork, discard the cinnamon sticks and bay leaves.
Garnish with fresh rosemary leaves then serve. Truly one sunny dish!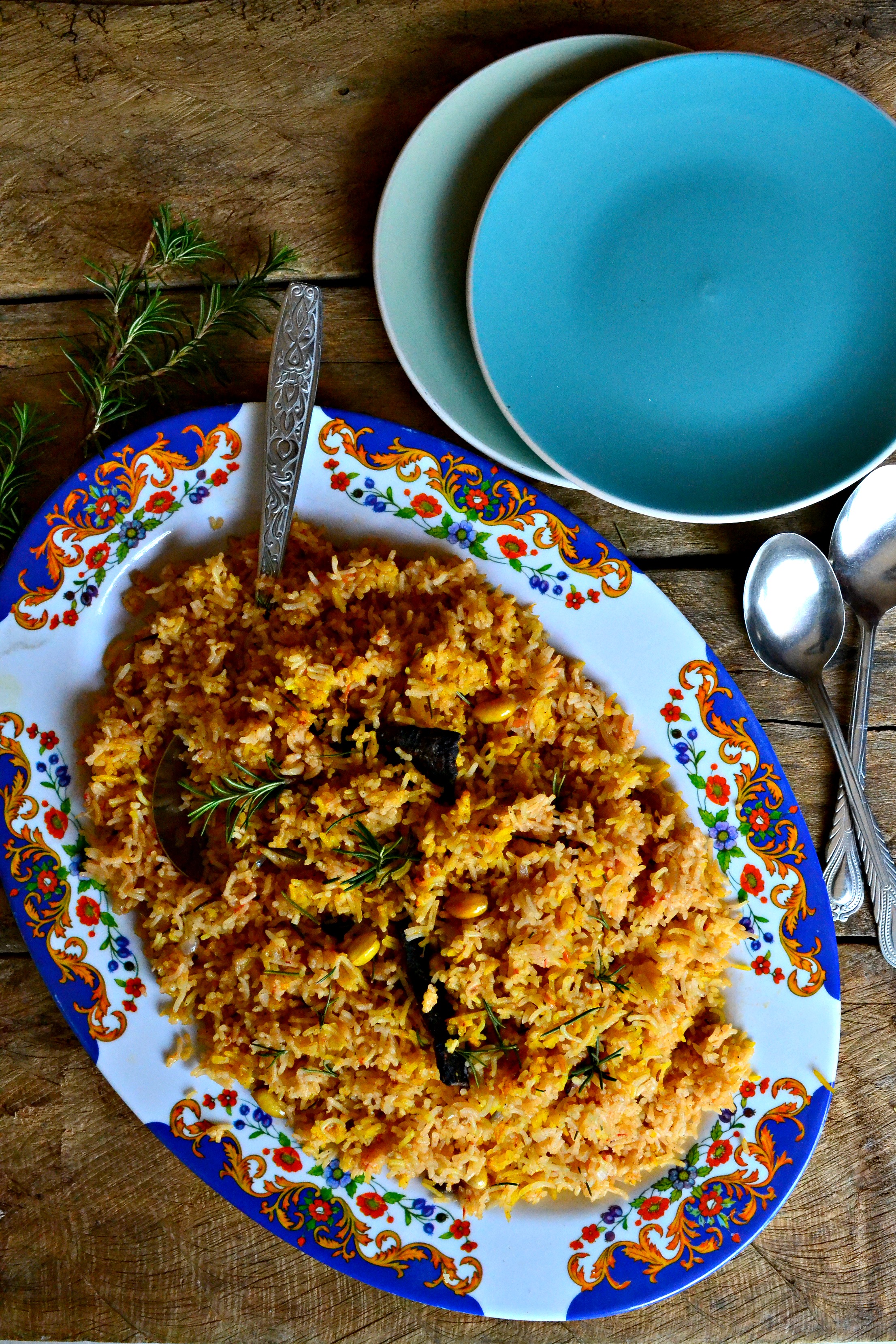 When one of my readers suggested I name this dish "yaaaaaaaaaaas rice" she  said that this rice looks like one would just exclaim yaaaassssssssss at first bite. And you know what, she was right! This was really delicious!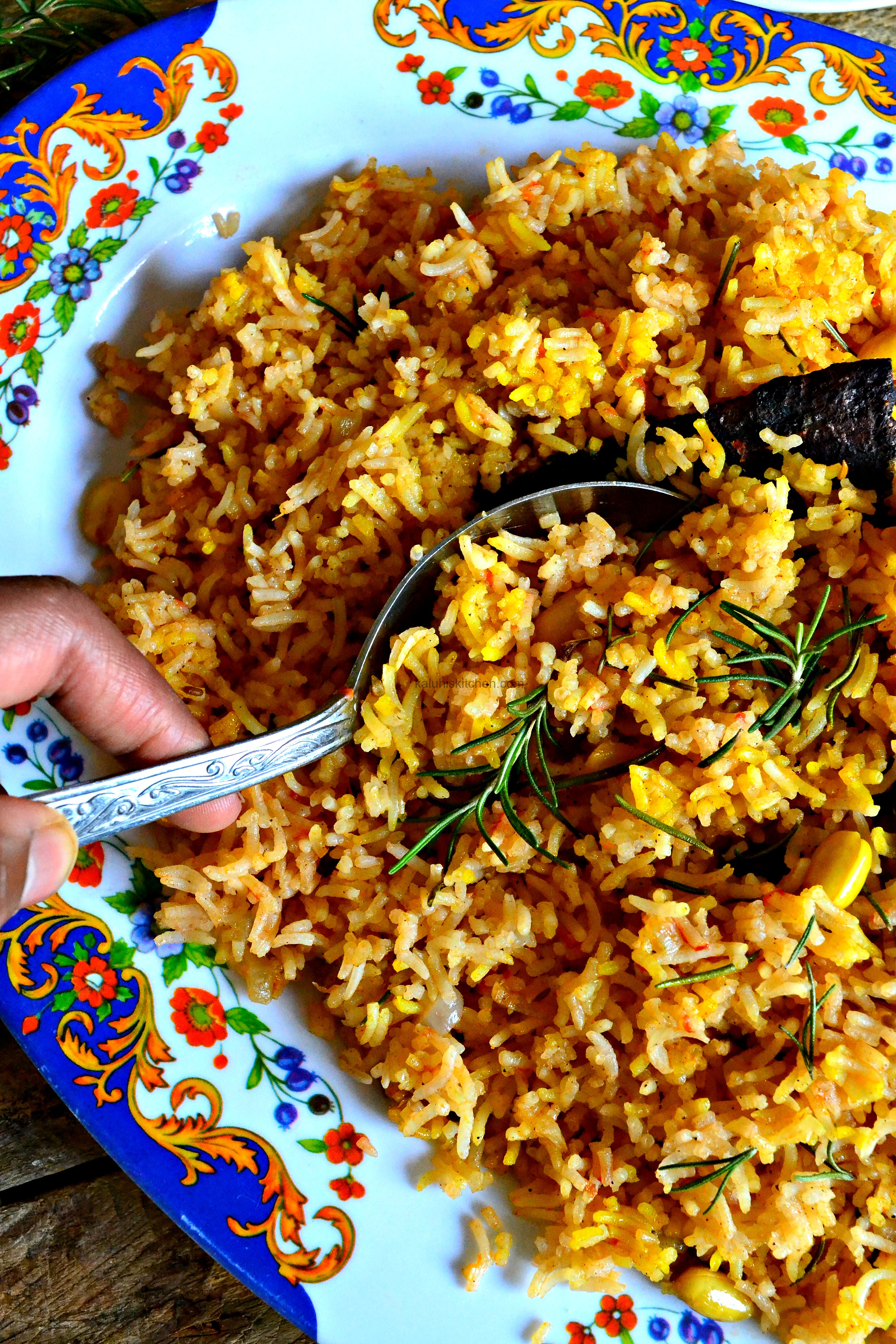 The garlic and ginger were the most prominent aroma while cooking and also the most prominent at first bite. This gives way to other flavors such as the cumin and the clove and them later the softer warmer ones such as the cinnamon. The herbiness of the rosemary simply ties everything together <3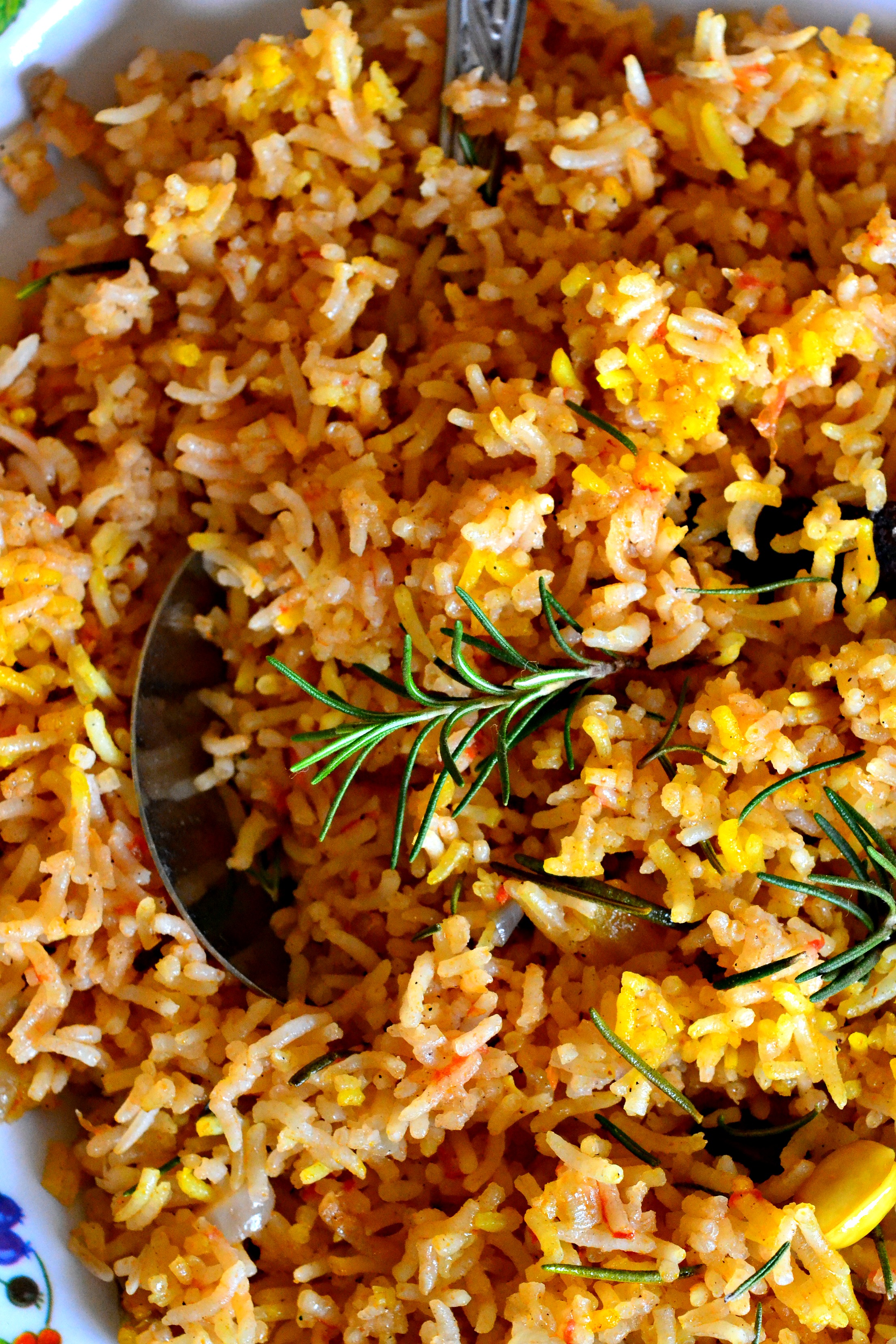 Try this one out. Then tell me, what would you have named this dish?
XX
-K
---
Get your downloadable recipe here :))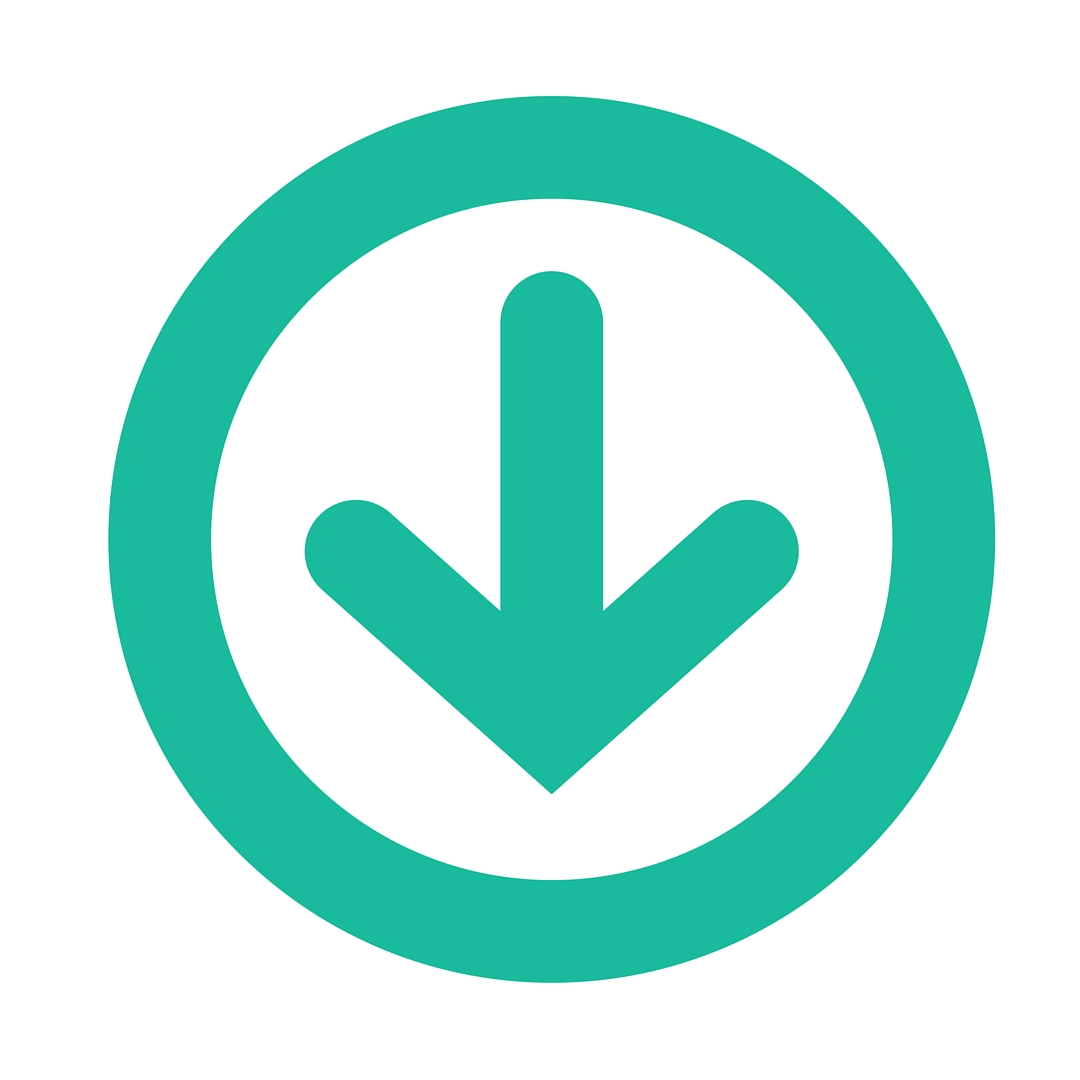 ---
All content and images are copyright protected by



Do not copy in part or whole without giving due credit.