My 3 year old cousin, Michelle, is the most adorable fussy eater you will ever meet. She takes ages to chew and swallow her food let alone finish her meals. When she was staying with us during last year's December holidays & we wanted her to eat faster, we would 'bribe' her with her favourite yoghurt which she would have only after she finished her food. This worked flawlessly and she ate so fast just so that she can have her yummy treat! We always gave her yoghurt because not only is it tasty but its healthy and very nutritious.
Today's dish was inspired by the same concept- tasty and healthy. Sometimes we want to indulge in something delicious but one that is not too laden with sugar and preservatives. Therefore,when I want a healthy dessert, I always make my Ikimuri Parfait. 'Ikimuri' is a word from my mother tongue, Luhya language, which means a flower that is just starting to bloom. Because these parfaits I made were so pretty, I named them so since they do resemble young blossoms.
My sisters always enjoy this dessert and I am sure you will love this too.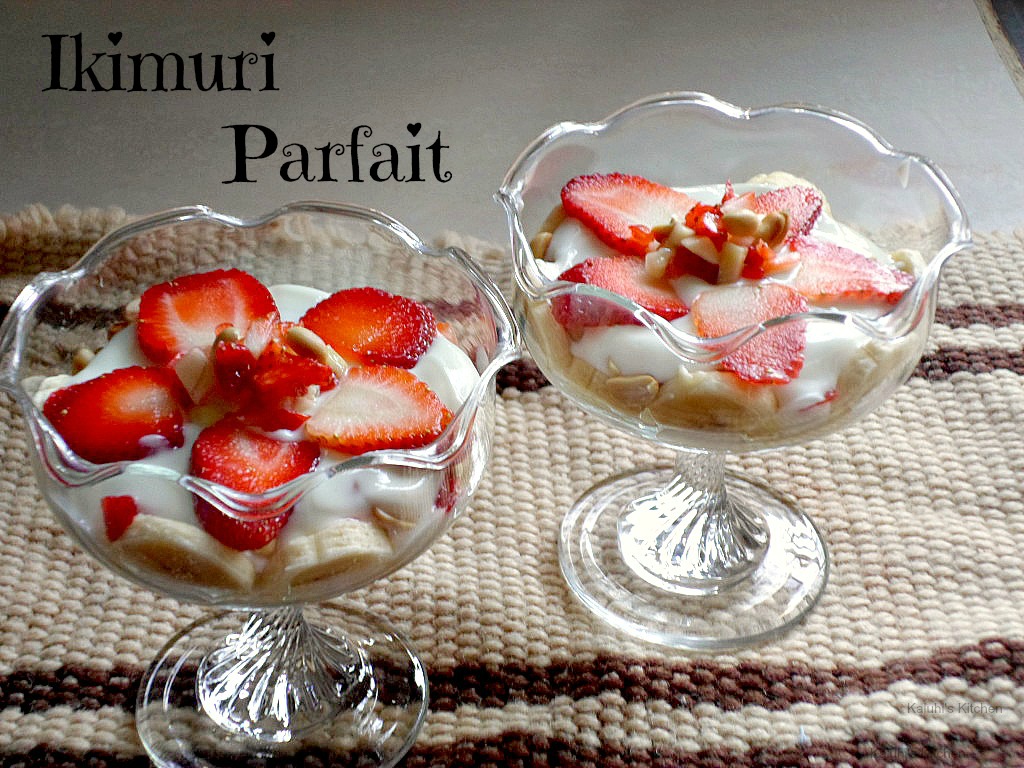 Continue reading