Happy Wednesday my sweet angels!!! I hope you have had a great past quarter and the just commenced second quarter is taking all of you easy. It has been a challenging past couple of years. Every single year comes with a new set of challenges and this year seems to be the year of tightening belts that were already suffocatingly tight! It will be a challenge, but tutaweza! And as we go through economically tough 2022, let us also soak in the silver linings. Challenges will always be there, therefore let us make room for joy in whichever way it finds us. I am currently deeply enjoying being an aunty. I am enjoying silence of nighttime. I am enjoying scents of fresh blooms in my home. And certainly, I am enjoying great food!
I have done several beef stew recipes in the past but this one is the one I love most. This is exactly how I make my beef stews at home and I am particularly excited about sharing this beaut with you guys. She is delicious, she is slow cooked, she is unforgettable na mtapenda!
"Which method is best to cook a beef stew?"
There are two ways I know of that people use to cook a beef stew. The first and most common in this county in particular is boiling the meat first and then proceeding to stew. The advantage of this method is that it is speedy. The second method that I have come to really love is searing the meat first then cooking it low and slow until done. This second method gives you astronomical flavor and allows for the flavors of the meat to really blossom. Yes, it does take a bit of time, but the flavor is very much worth it!
So, let's get into the cooking.
PREP TIME: 20min     COOK TIME: 4hrs        SERVES: 4
Ingredients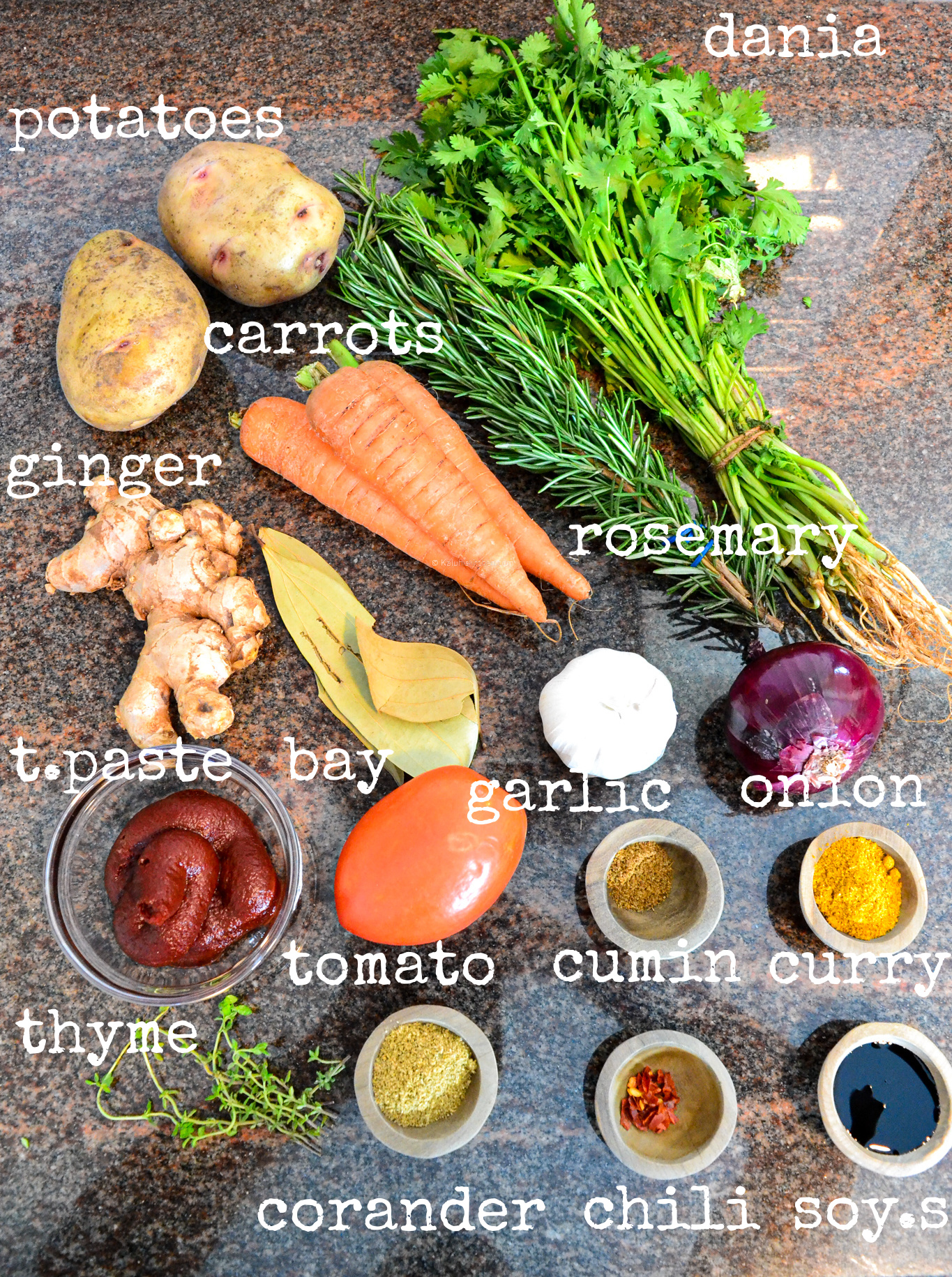 800g of beef (shoulder)
1 large red onion, chopped
4 cloved of garlic, minced
½ thumb-sized piece of ginger, minced
1 cup of dania stems
3 sprigs of thyme
2 tablespoons of tomato paste
1 tomato, chopped
1 tablespoon of coriander powder
1 tablespoon of curry
½ teaspoon of cumin
¼ teaspoon of chili flakes
1 tablespoon of soy sauce
2 rosemary sprigs
2 potatoes (350g), cubed
2 carrots (125g), sliced
Salt and vegetable oil to taste
Method
I chose beef shoulder for this since it has moderate marbling hence allows for beautiful rendering and tenderization of the meat. You can use whichever cut you personally prefer.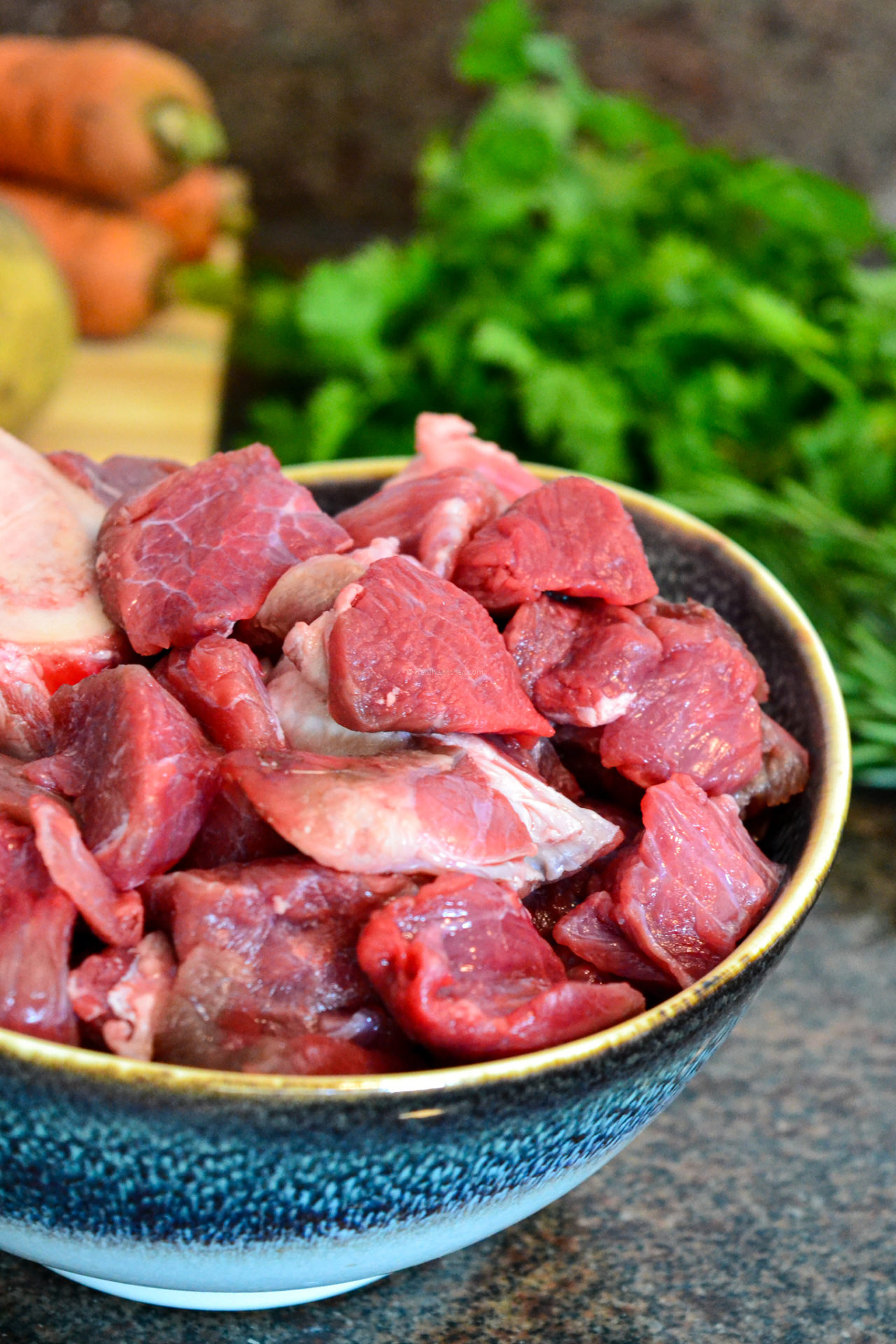 Cube your beef and proceed to sear until browned. The purpose of this stage is to get a nice char on the meat. The meat will not cook at the searing stage, but it shall later on during stewing.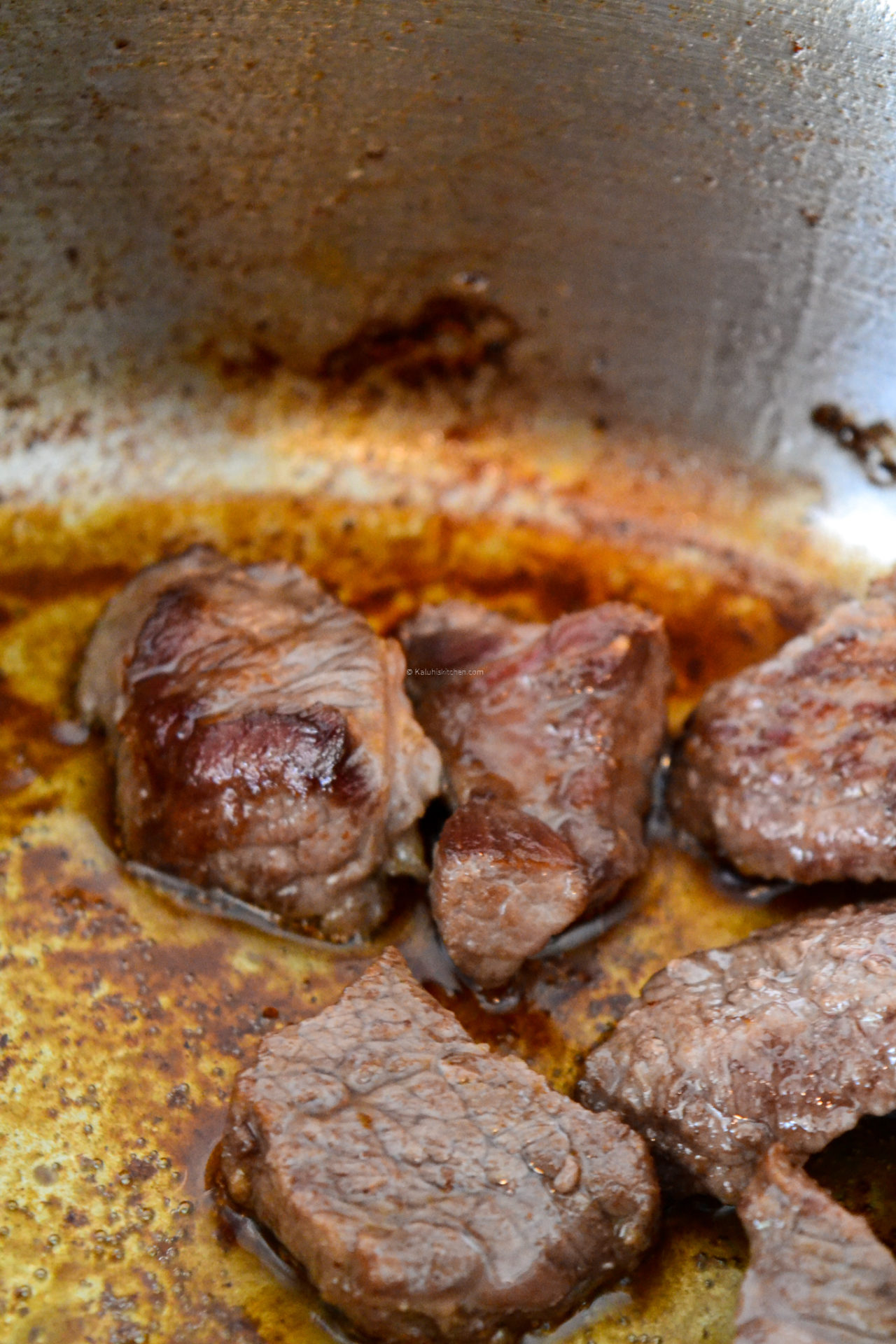 Once browned, set aside.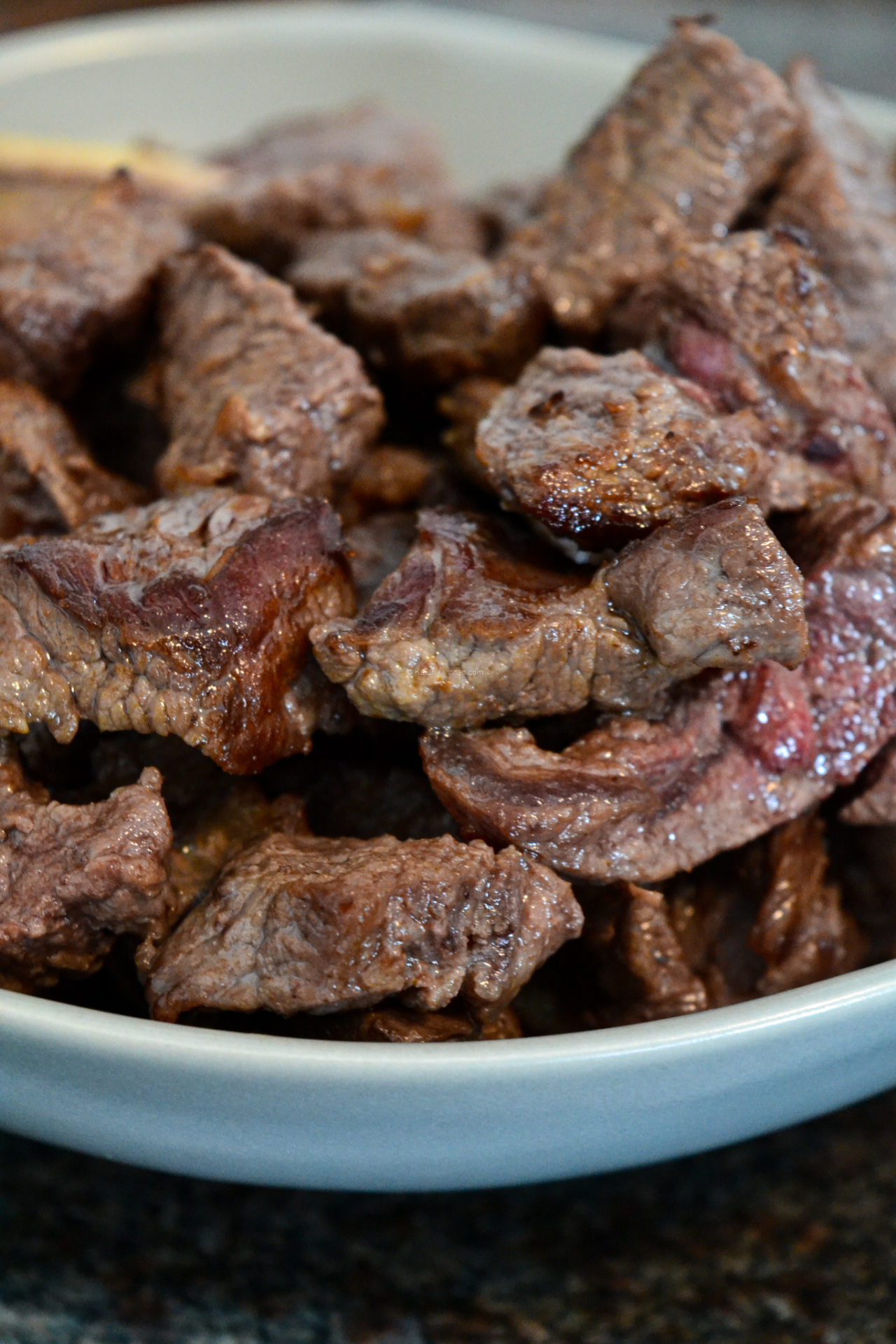 In that same pan that we seared our meat in, add some salt and then add in the red onion, garlic, ginger, dania stems and thyme. Sautee until fragrant and softened.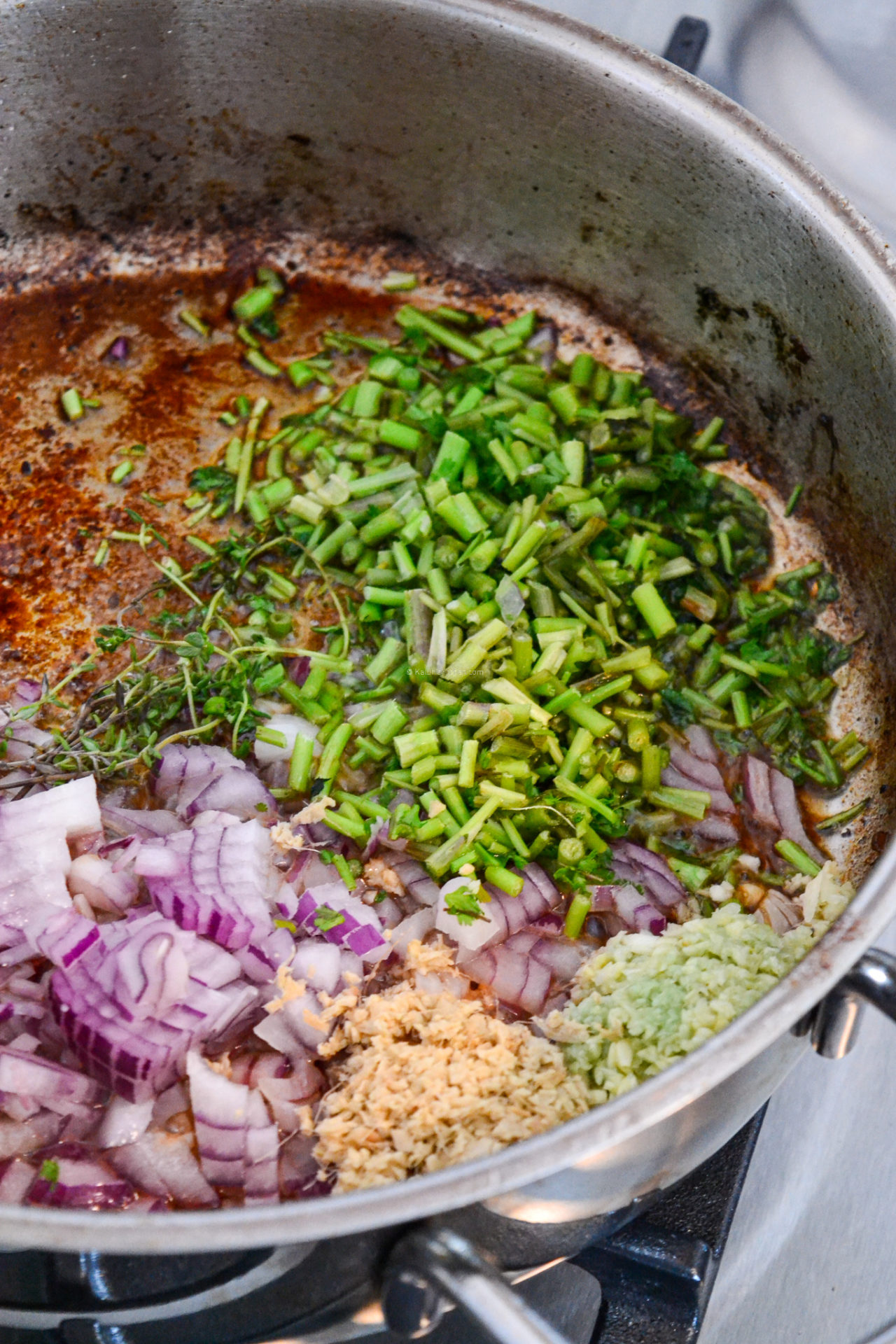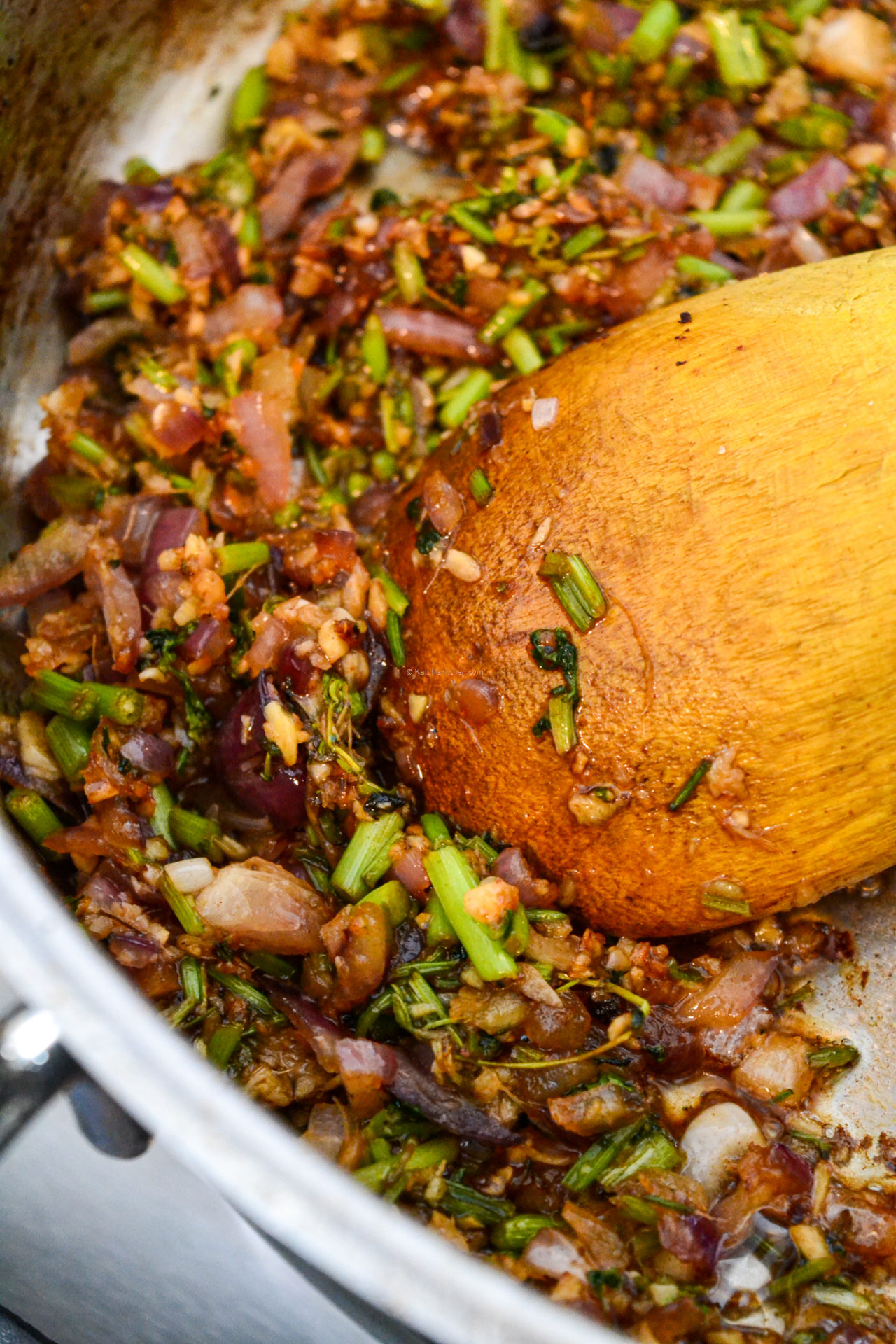 As I have mentioned severally in the past, a great herby base makes for a nice foundation to build flavour upon. It is also fantastic that these flavors are easy to get and I encourage you to leverage on them.
Once that is done, add in the tomato, tomato paste, soy sauce, bay leaves, the spices followed by a splash of hot water/stock to allow the spices to cook down and then allow this to cook down.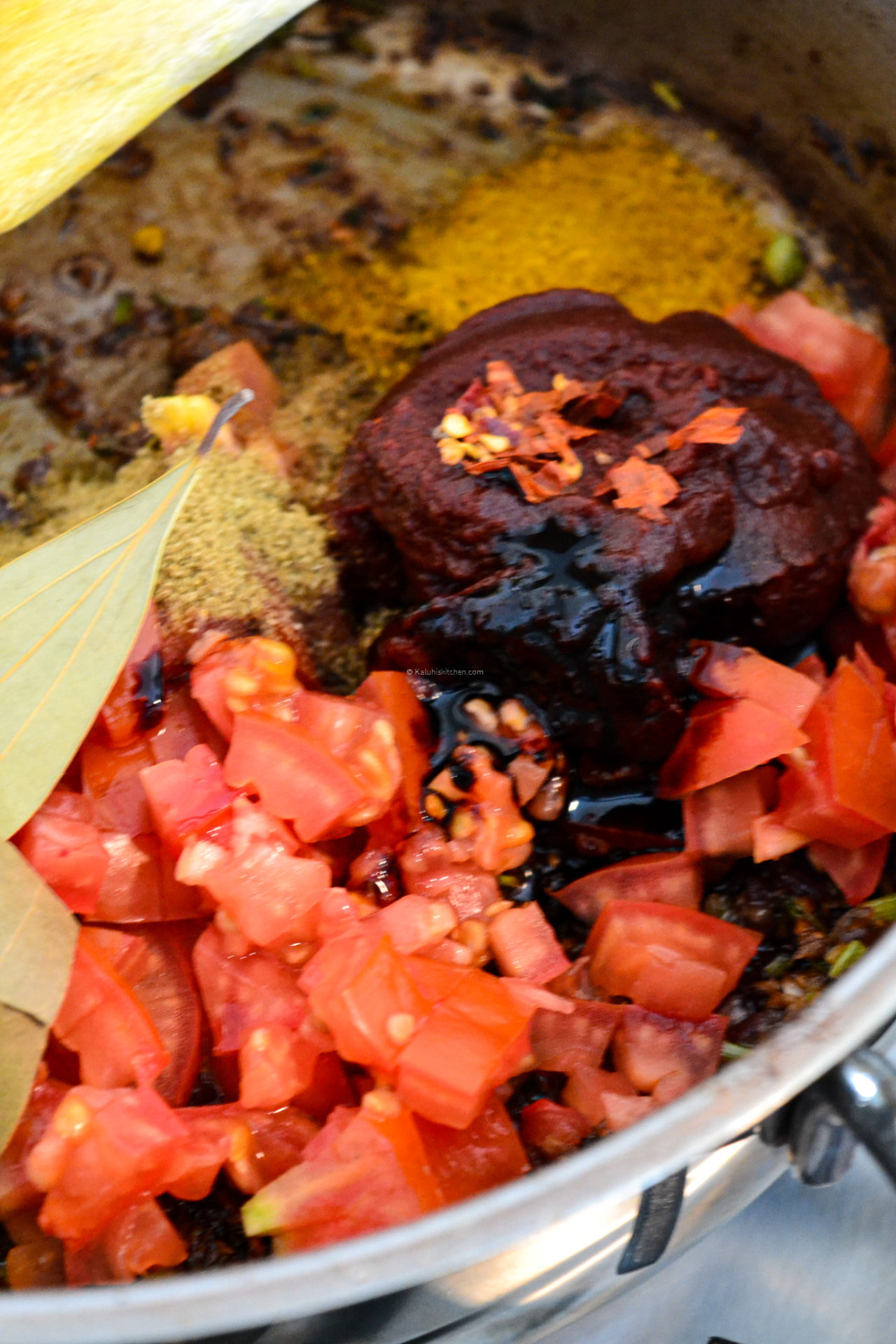 Once cooked down, It should look like the image below. You can see the consistency in question in todays video at 6.29.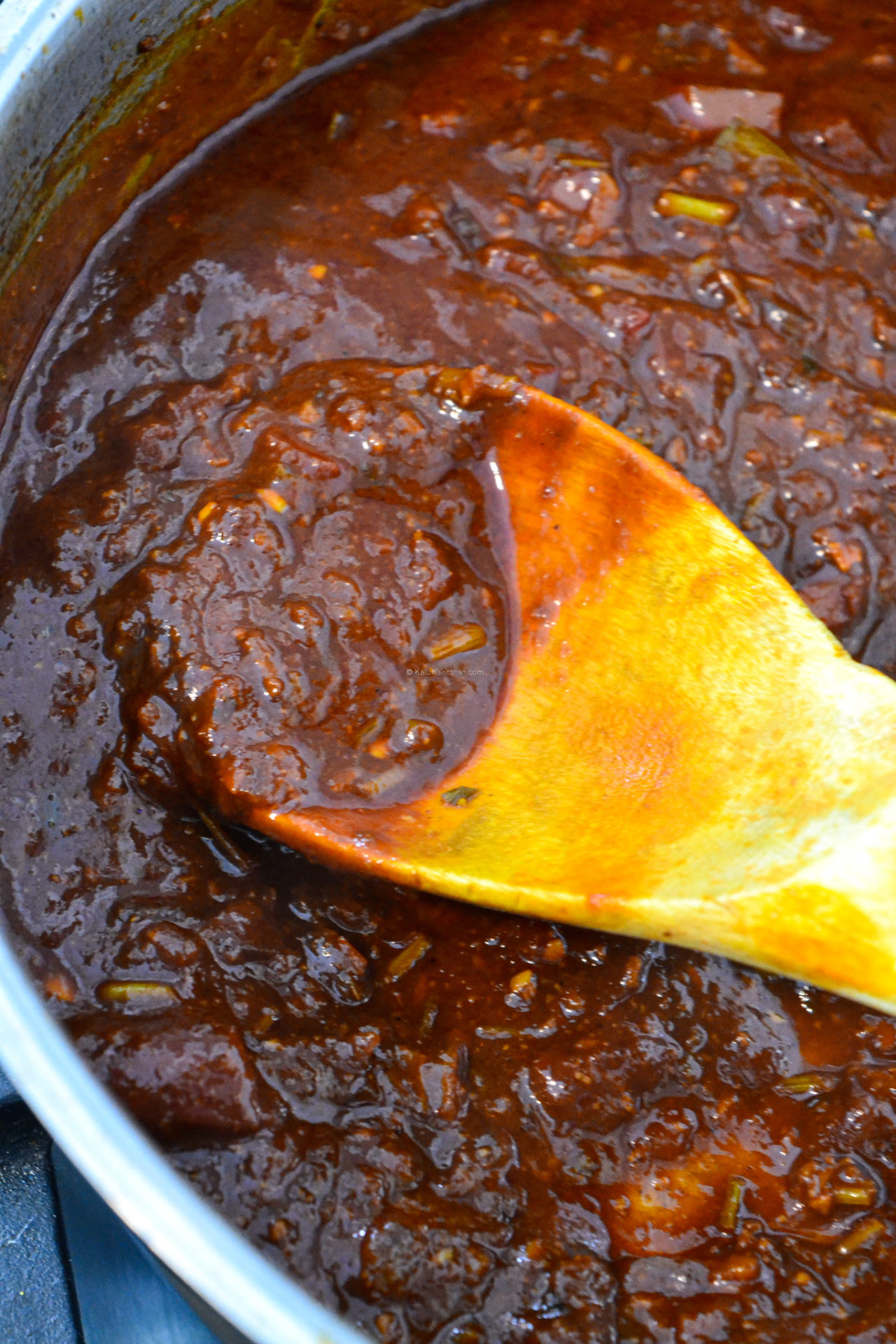 Add in the seared beef, mix, then throw in the sprigs of rosemary, and allow this to simmer low and slow for 3.5 hours – mixing from time to time.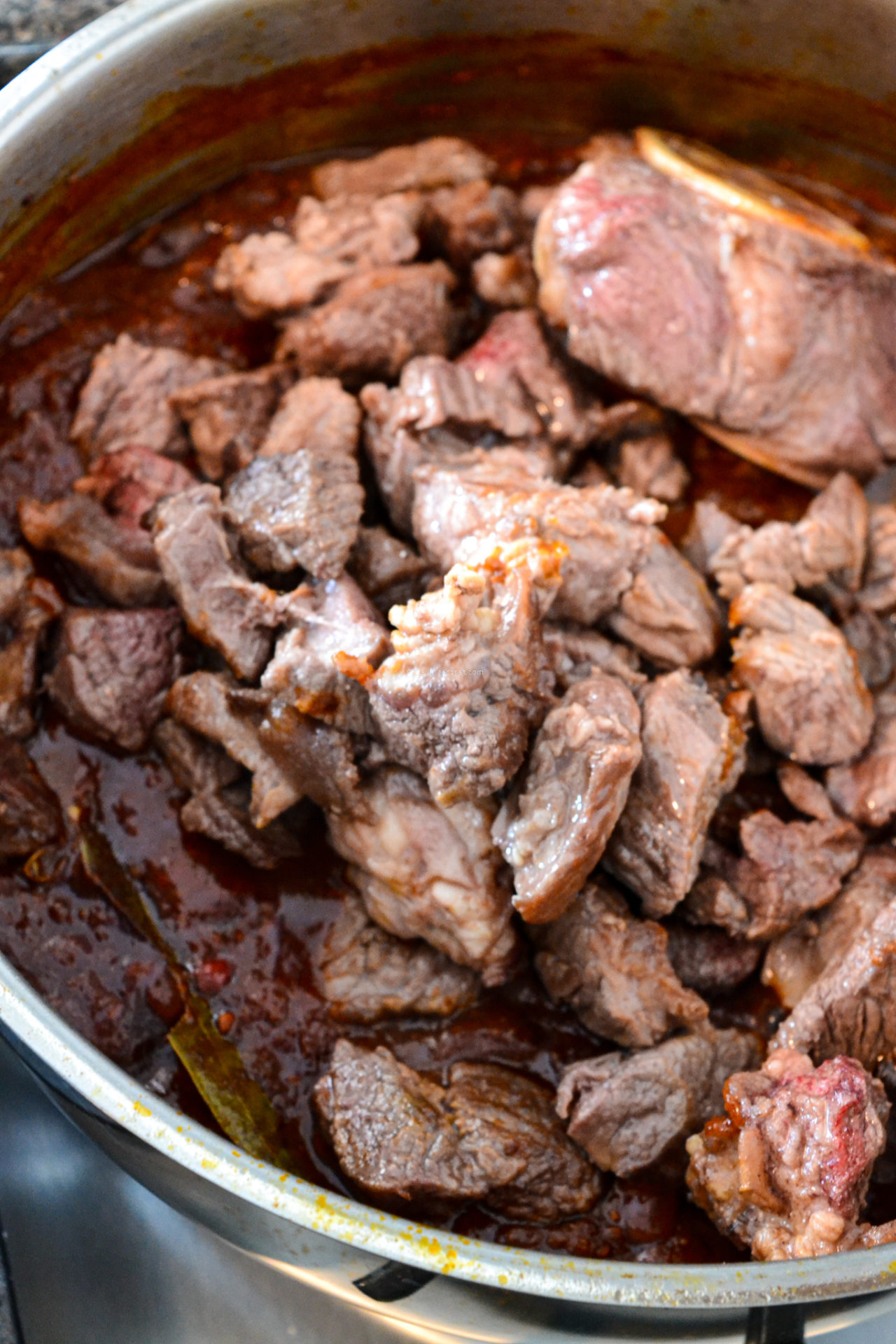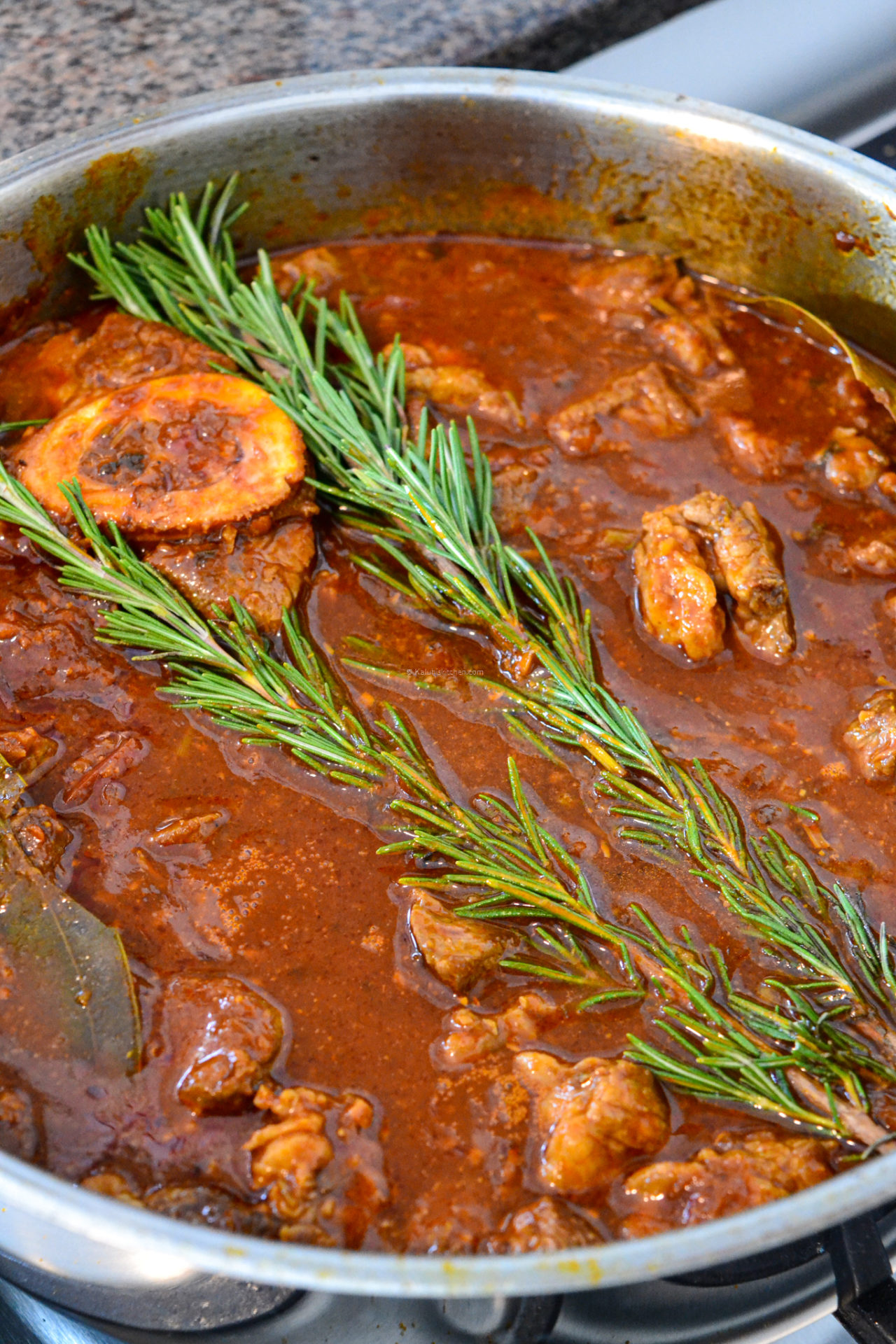 Incase the liquid dries, add in more water/ stock to loosen it up. I know the time it takes to cook sounds like alot, but it really isn't. Do not cook this if you are in a rush. However one thing I can assure you is that the effort put in will be worth the time invested.
After 3.5 hours, add in the potatoes and carrots and let this further cook until the potatoes are just tender. The potatoes and carrots are optional, however they make the stew alot heartier in my opinion.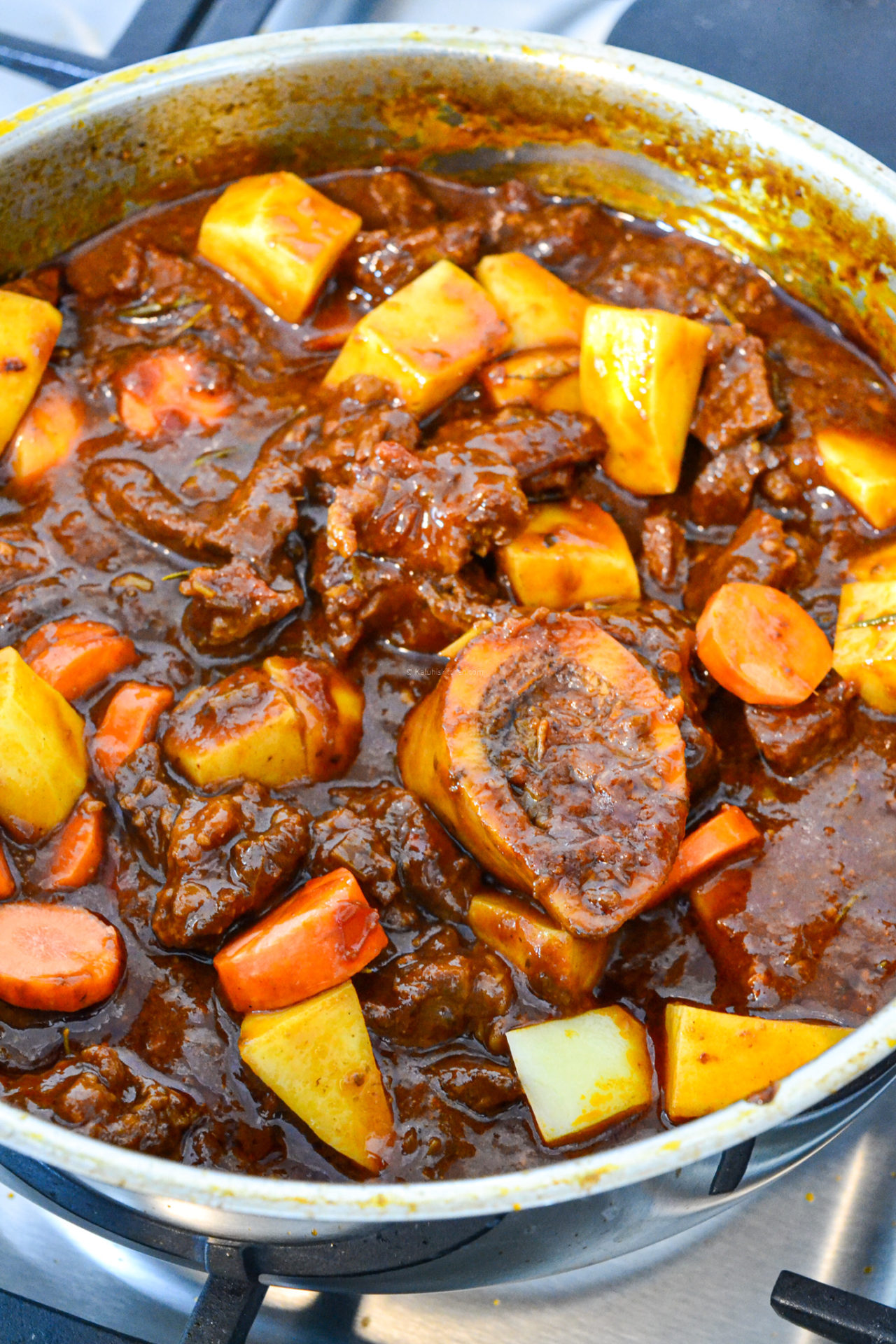 Once done, garnish with some freshly chopped dania and we are ready to serve.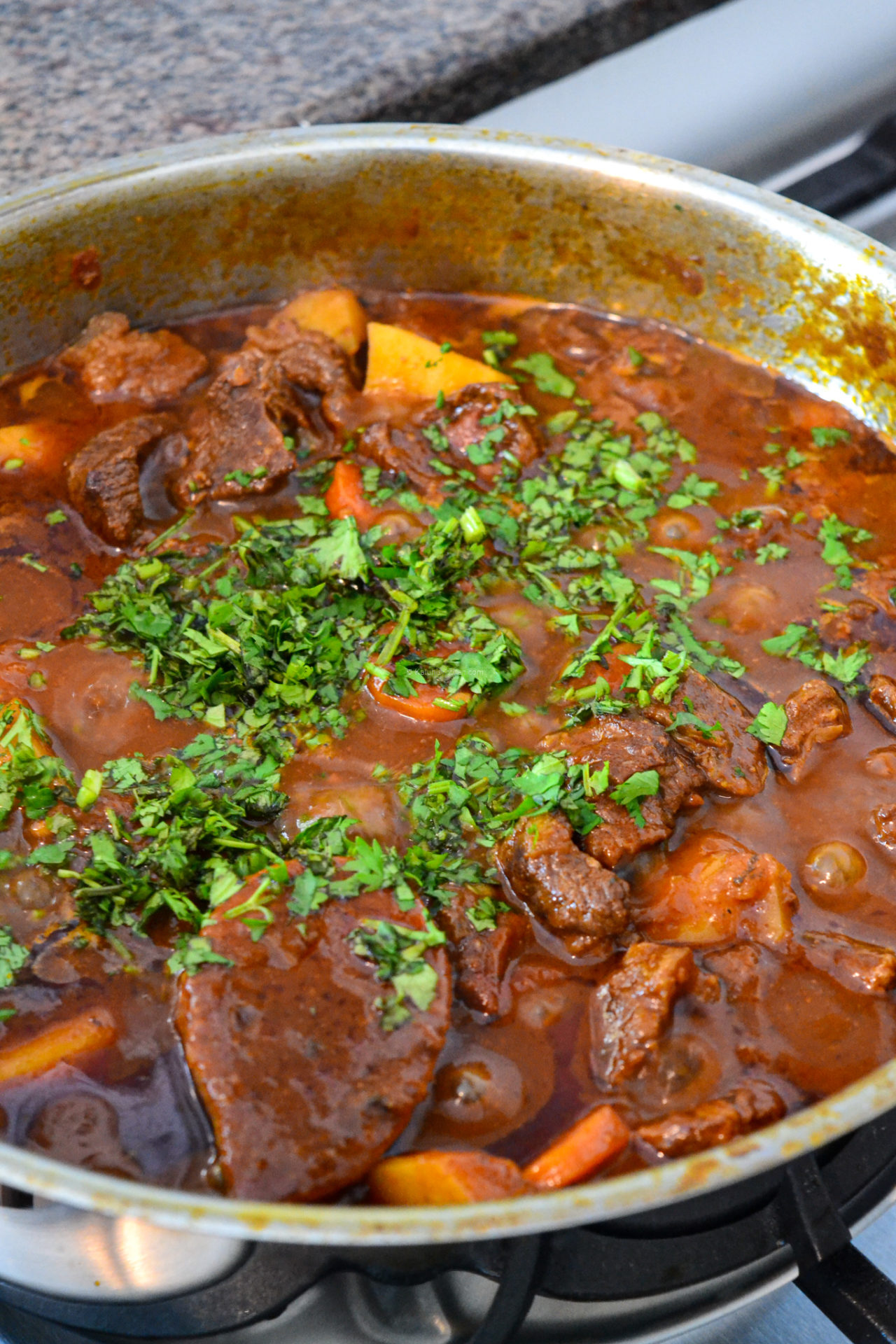 I served my perfect, tender slow cooked beef stew with some eggplant courgette stirfry and some rice. A very simple plate, but one that delivers marvelously in terms of flavor.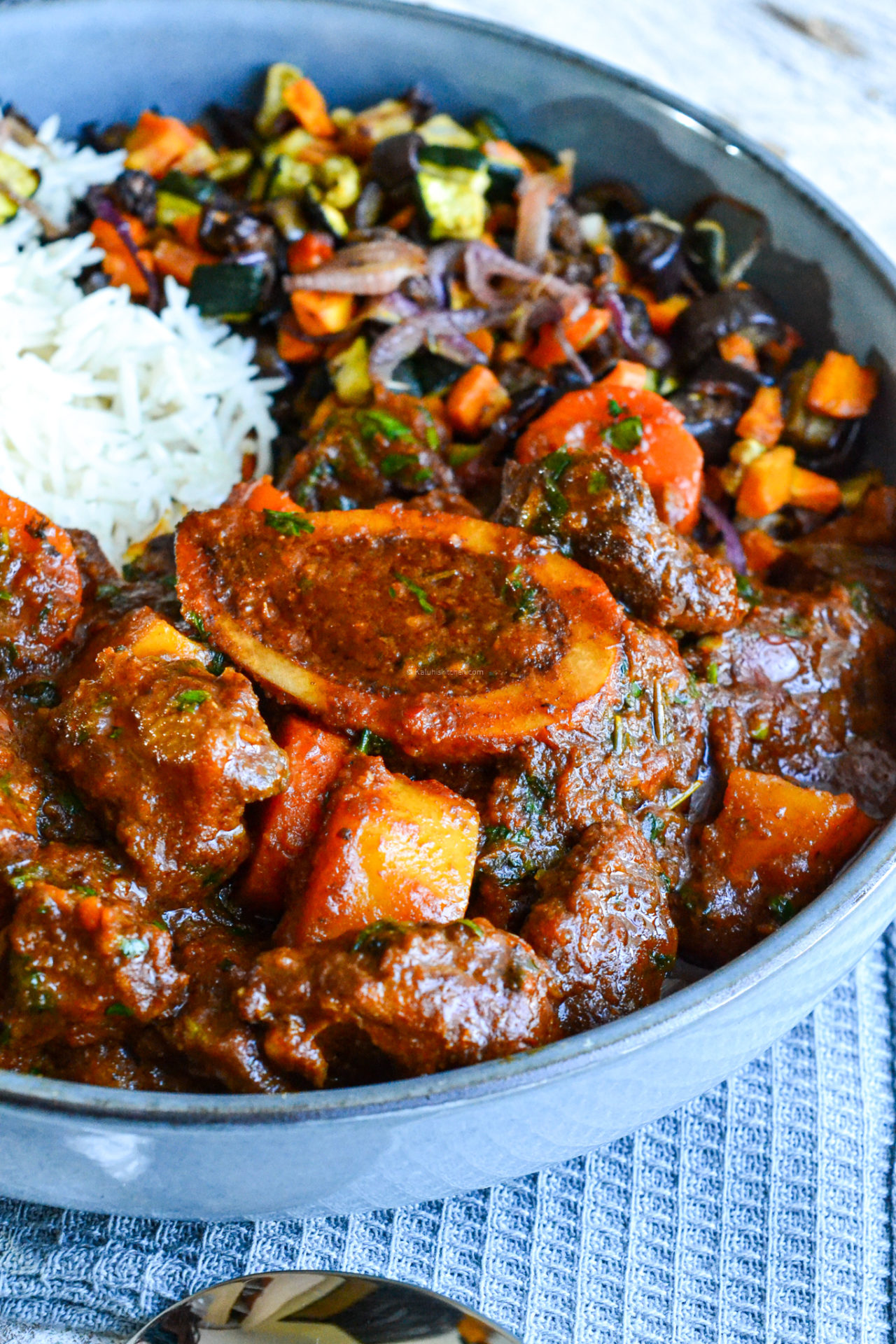 The meat was melt-in-your-mouth perfection!!! I love the effortlessness that came while eating. It was very delicious as you could taste all the perfect seasoning and the herbs made this all come alight. The flavor of the beef itself was bold and this was super hearty and I will be cooking my beef this way for ever and ever!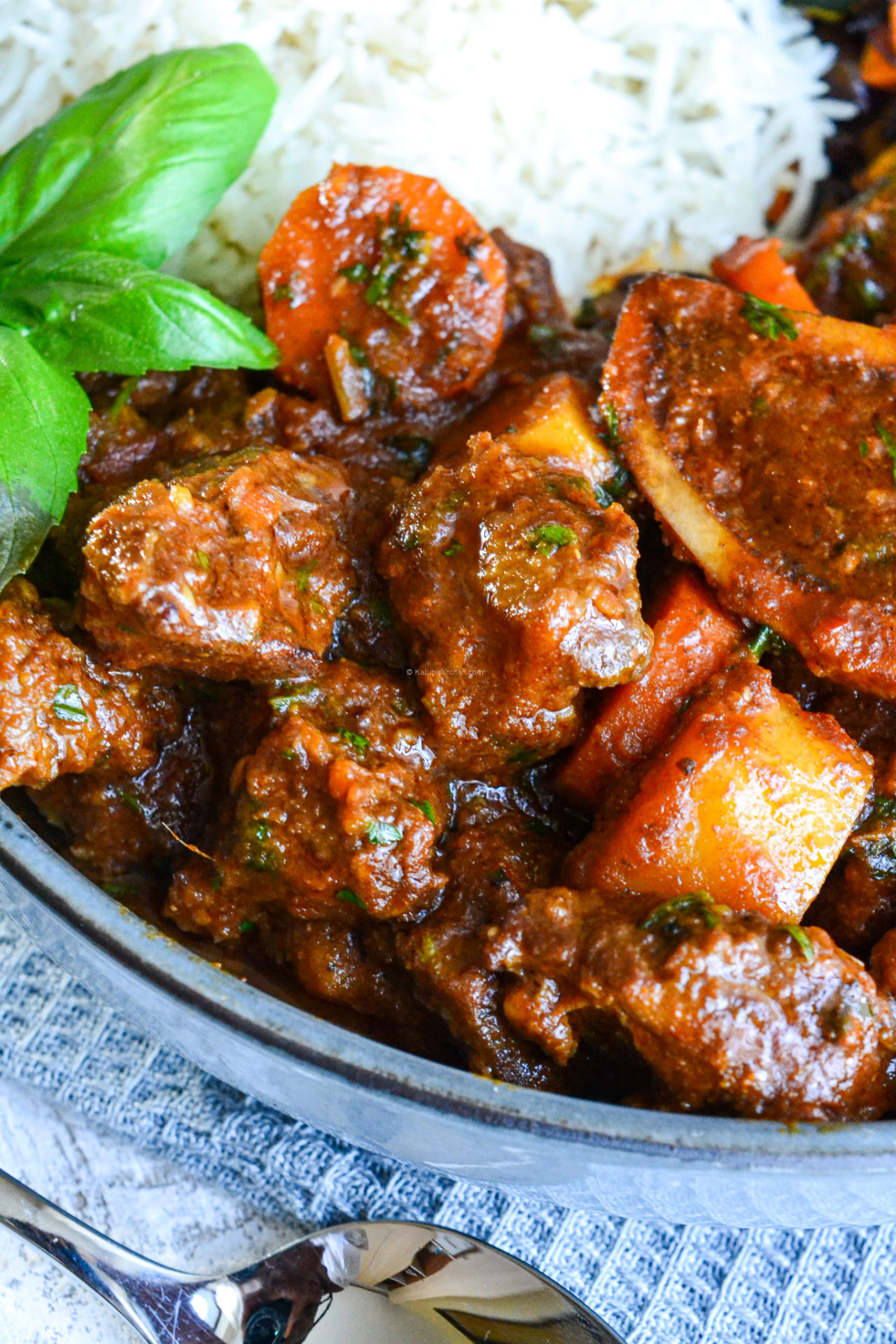 I cannot wait for you guys to try this out!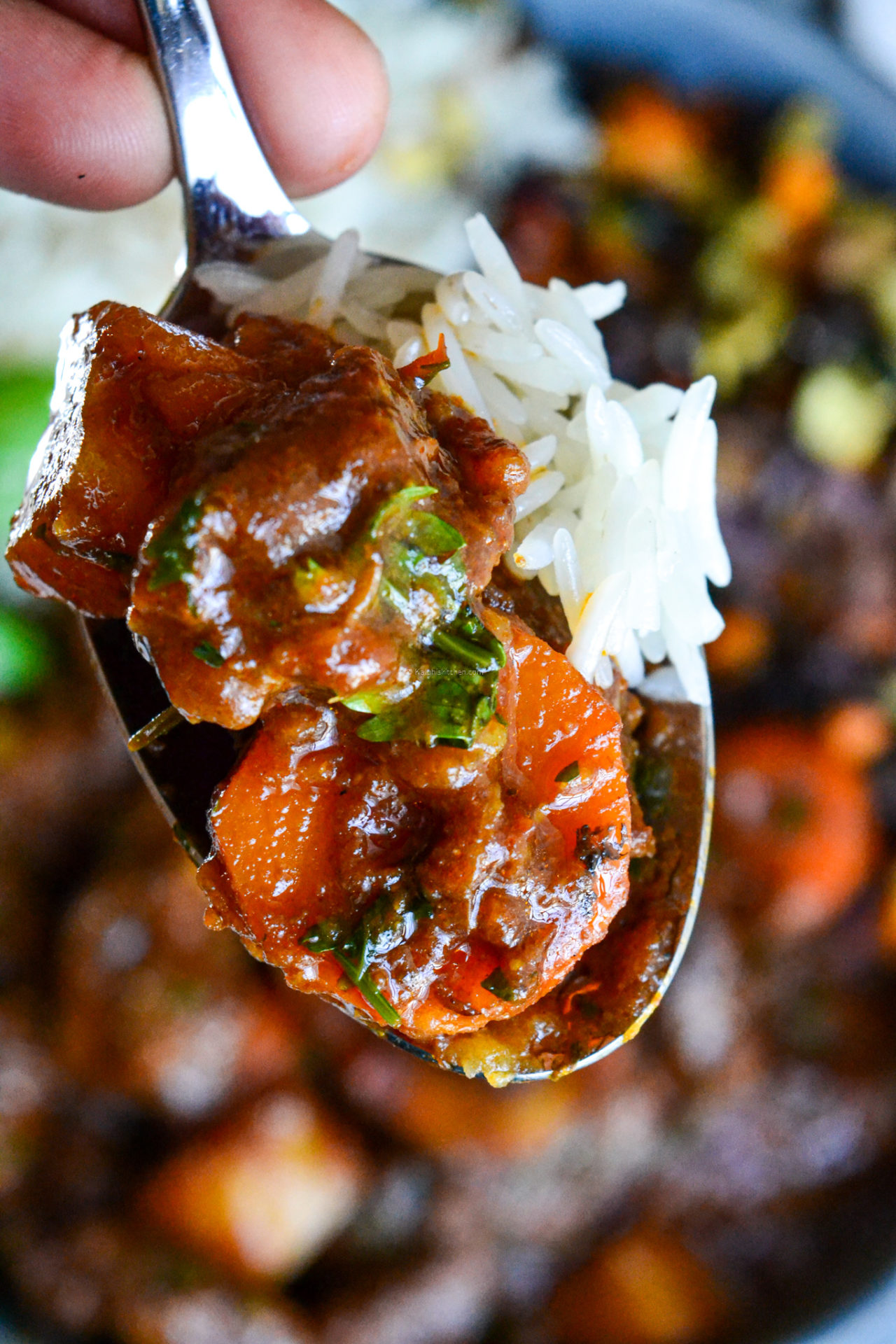 Do pass by my YouTube channel and watch the complimentary video. I would love it if you subscribed too, it'd be a joy to have you!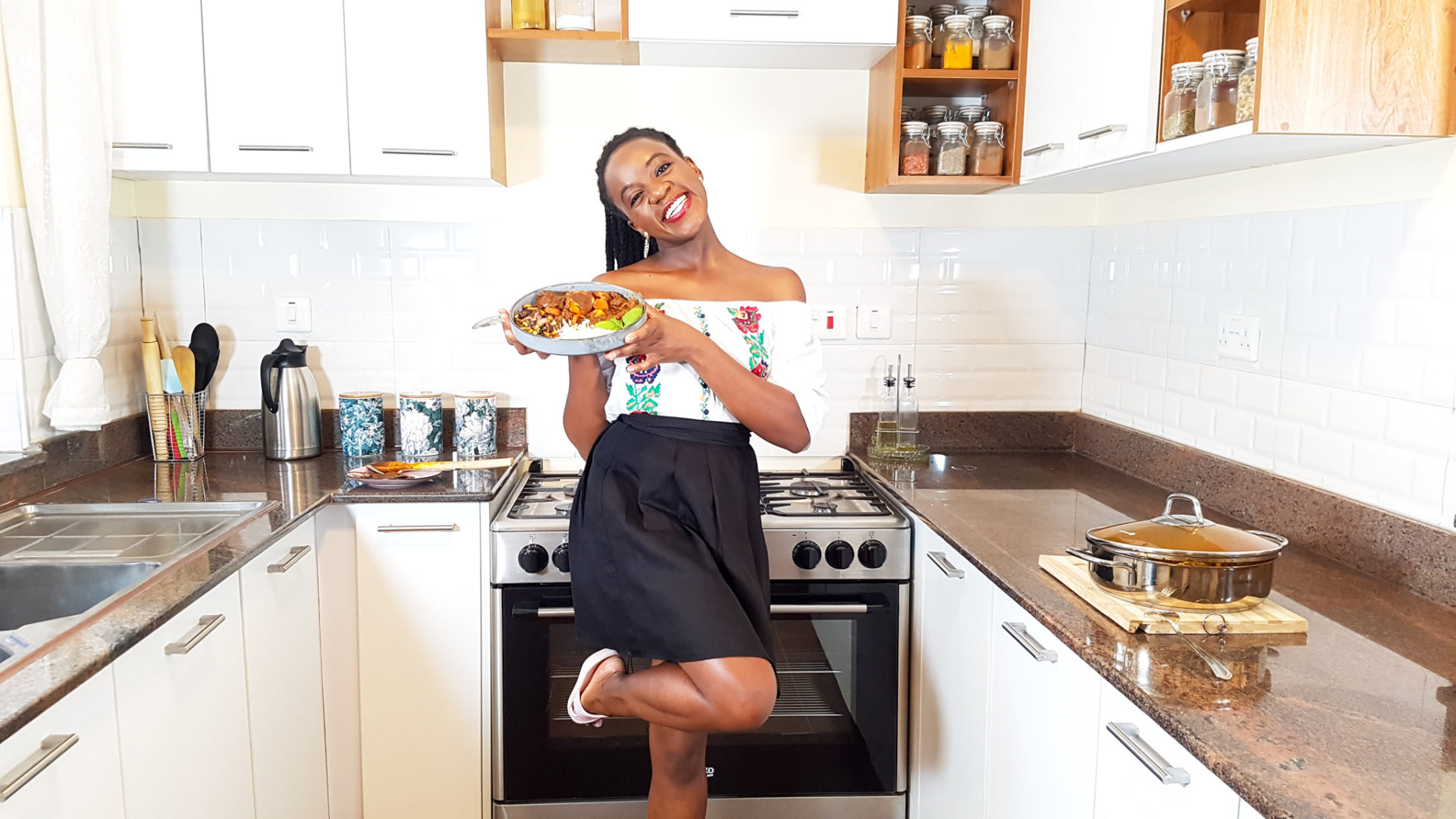 Happy Eating!
-K
---
Get your downloadable recipe here :))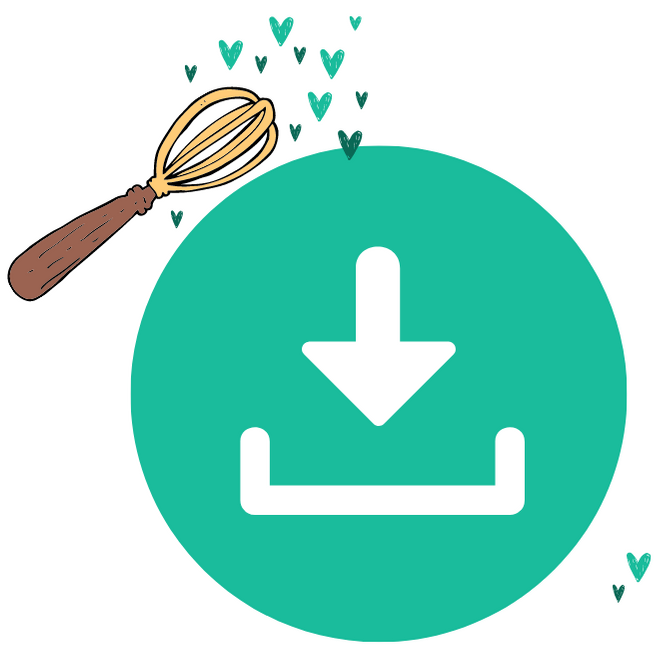 ---
All content and images are copyright protected by



Do not copy in part or whole without giving due credit.
---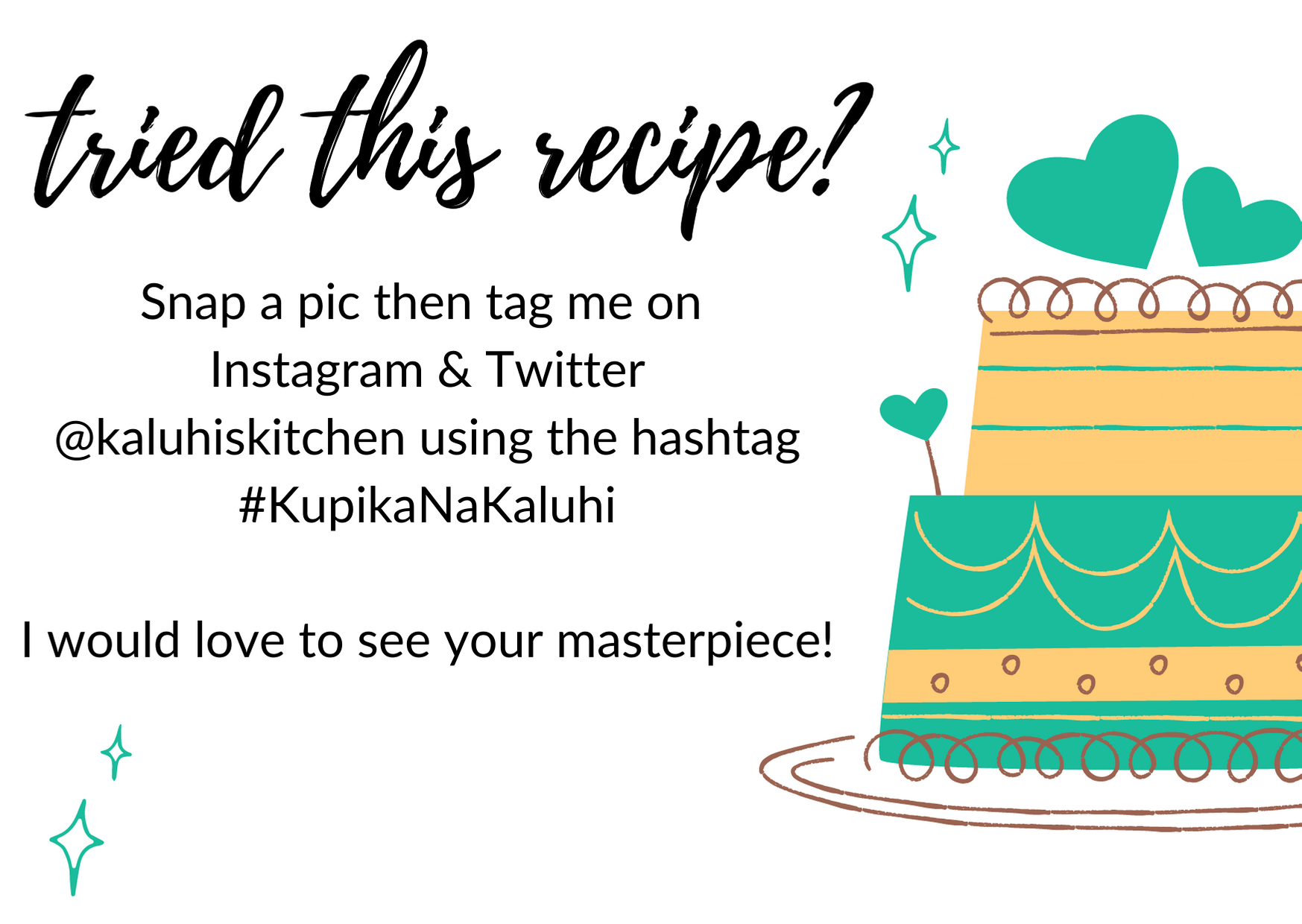 ---
***