Have you ever smelt something or ate something and it immediately reminded you of a memory of something or someone? I am sure you have experienced this, whether food related or not. When it comes to food, one of the aromas that take me back to the 90's is the aroma of custard. It reminds me of the afternoons we would spend with uncle Kivayiru at his home in Kileleshwa. My sisters and I loved it there! We would play so much, get sooooo dirty and fall right asleep in our car ride back home in Langata. To this day, I love custard. There is a way to make it from scratch, but a little shortcut hurt nobody. Especially now that temparatures are dropping, cake and custard will sure warm you up.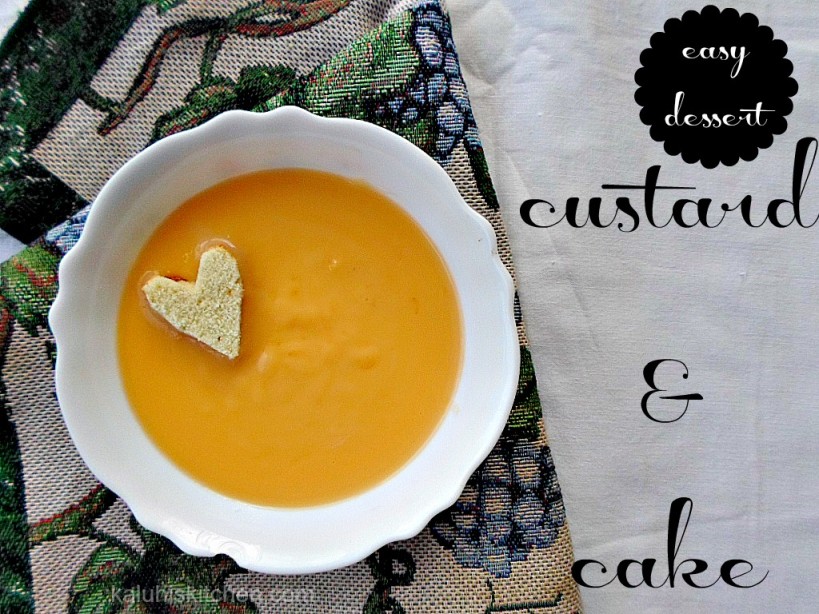 PREP TIME: 1 MUNUTE       COOK TIME: 5 MUNUTES        SERVES: 2
Custard Ingredients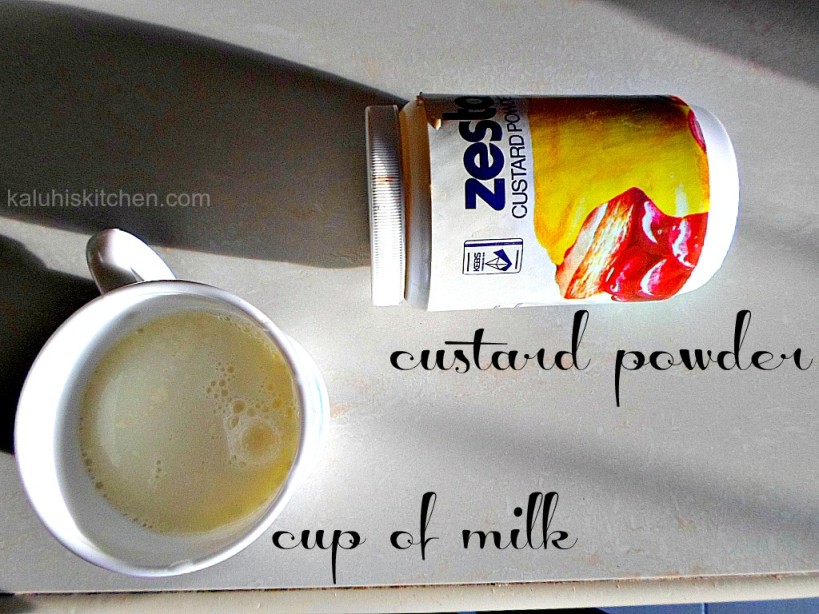 2 cups of milk
1 tablespoon of custard powder
2 tablespoons of sugar
Method
Put your milk in a sufuria and heat it.
In a small bowl,  mix your custard powder  with a small amount of milk to a paste. You can get this particular type of custard by Zesta in any supermarket. The large tin costs less than KES.200 and lasts a very very long time.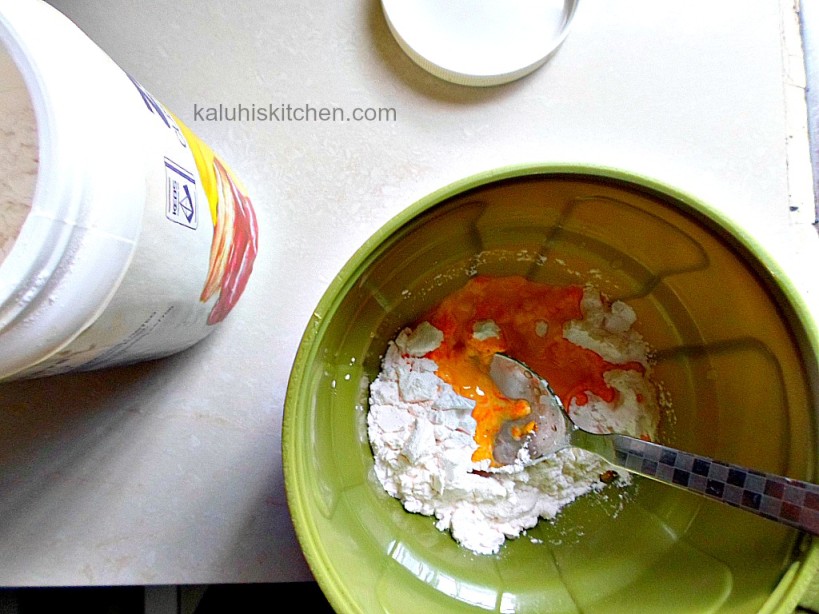 Once the milk is beginning to come to a boil, pour in the custard paste and mix it in with a mwiko as you pour.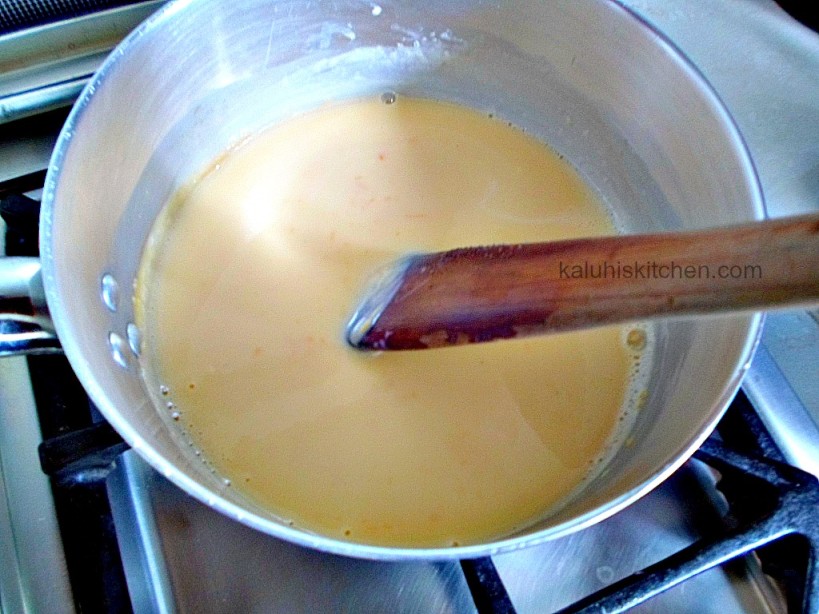 ***
If your has lumps, that may be because your paste was not smooth to begin with. If your custard solidifies, it could be because you used too much powder. Always have more milk than powder. A little goes a long way.
***
Stir until it is evenly mixed with a uniform consistency.  Let if stay on the heat for about a minute or two then laddle onto bowls and serve.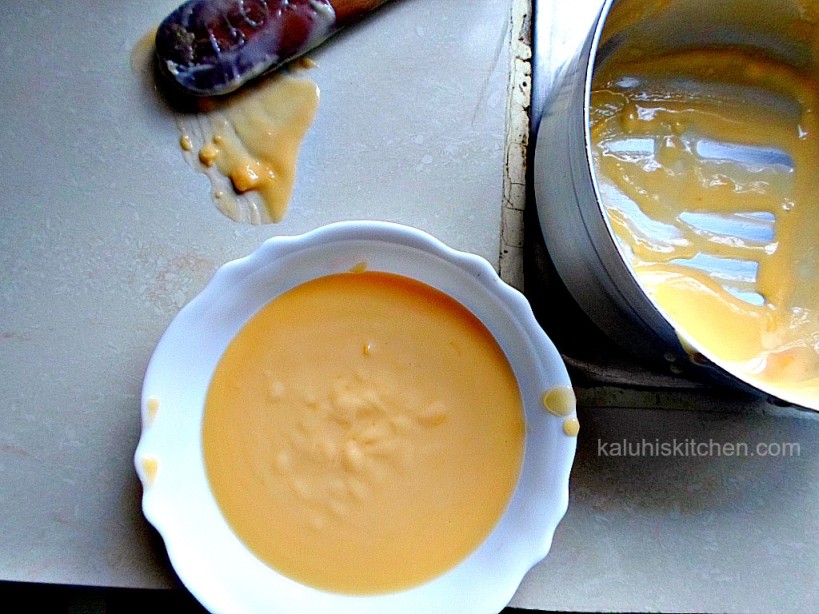 This goes so well with some fresh cake or fruit such as bananas. I opted for cake. And yes, I had to shape mine as hearts <3  :)). It has a light texture and deep milky taste. It smells really sweet and inviting.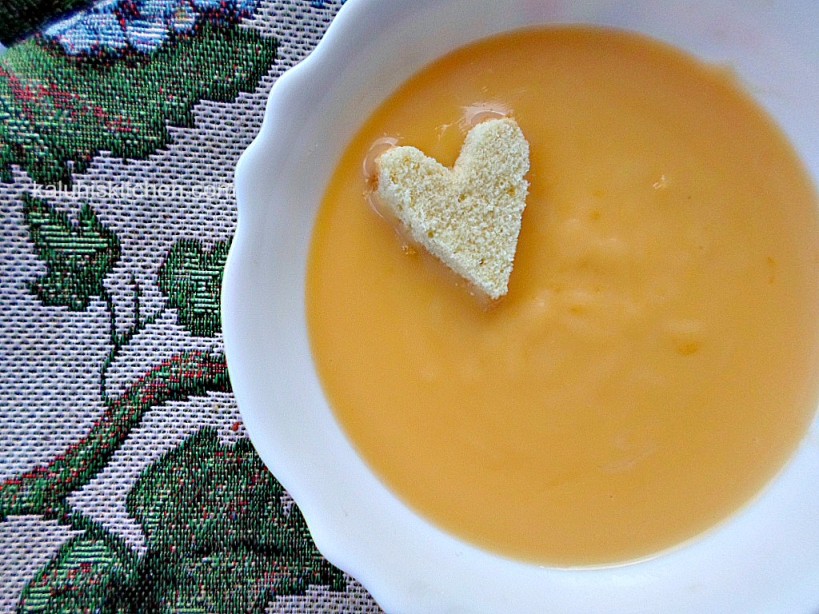 Perfect way to warm up. If you are looking for something sweet, very easy to make and warming, this you have to try.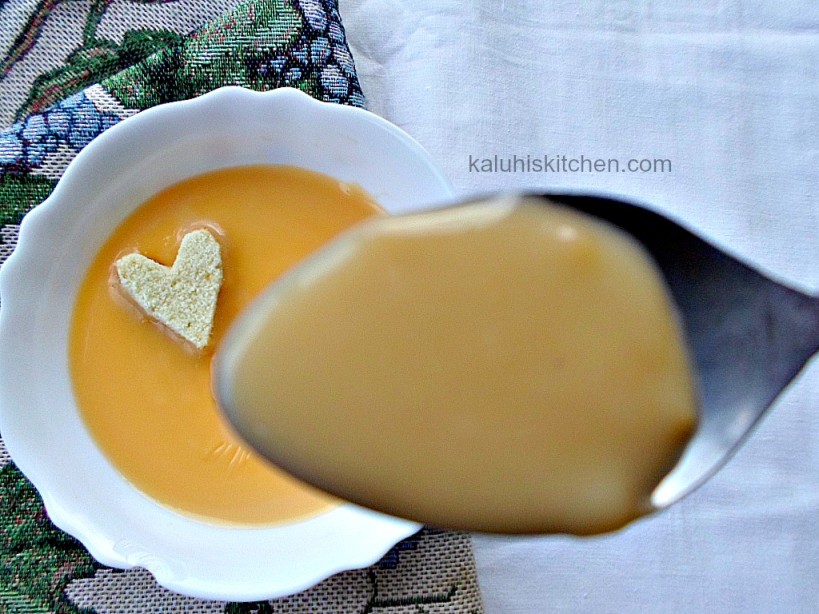 Keep Warm
KALUHI
---
Download the full recipe here: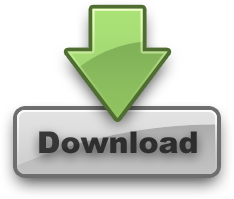 ---
All content and images are DMCA copyright protected. Do not copy in part or in whole without giving due credit.