I am always so excited when my small cousins, Michelle and Leila, come over to visit from Mombasa. The last time they came over, I made some simple spaghetti and my matata meatballs for dinner. The arrived just as I was taking the spaghetti from the heat. Michelle saw the spaghetti and yelled in excitement "Indomie!!!" and ran towards me. Indomie are a popular noodle brand in this country. And because noodles kinda resemble spaghetti, to 3 year old Michelle, I was making her favorite noodles. She quickly asked for some, and gobbled them down amid giggles, a cheeky sparkle in her eyes and that warm incandescence that filled the room whenever she laughed. She is adorable!
As I was remembering this day, I decided to make some noodles, but with an amazing twist. This is simply outstanding, you would think that they are those served by Marion Grasby. I like my recipes easy and tasty. This is no exception 🙂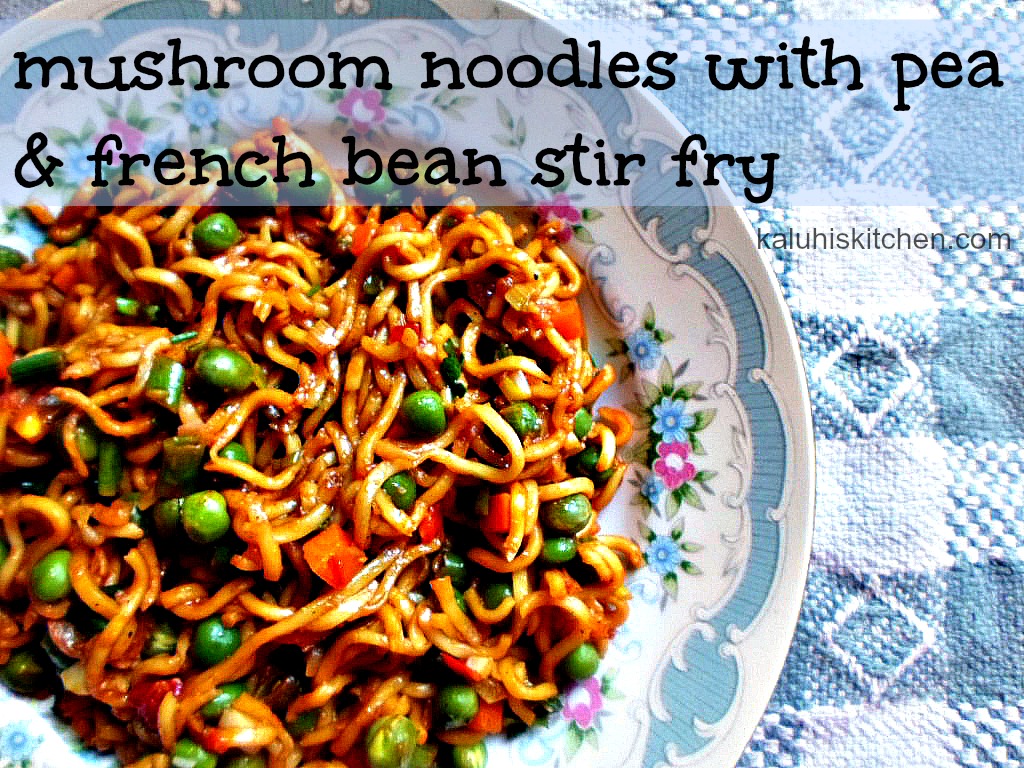 PREP TIME: 20 MINUTES    COOK TIME: 15 MINUTES    SERVES: 3
My Noodles Ingredients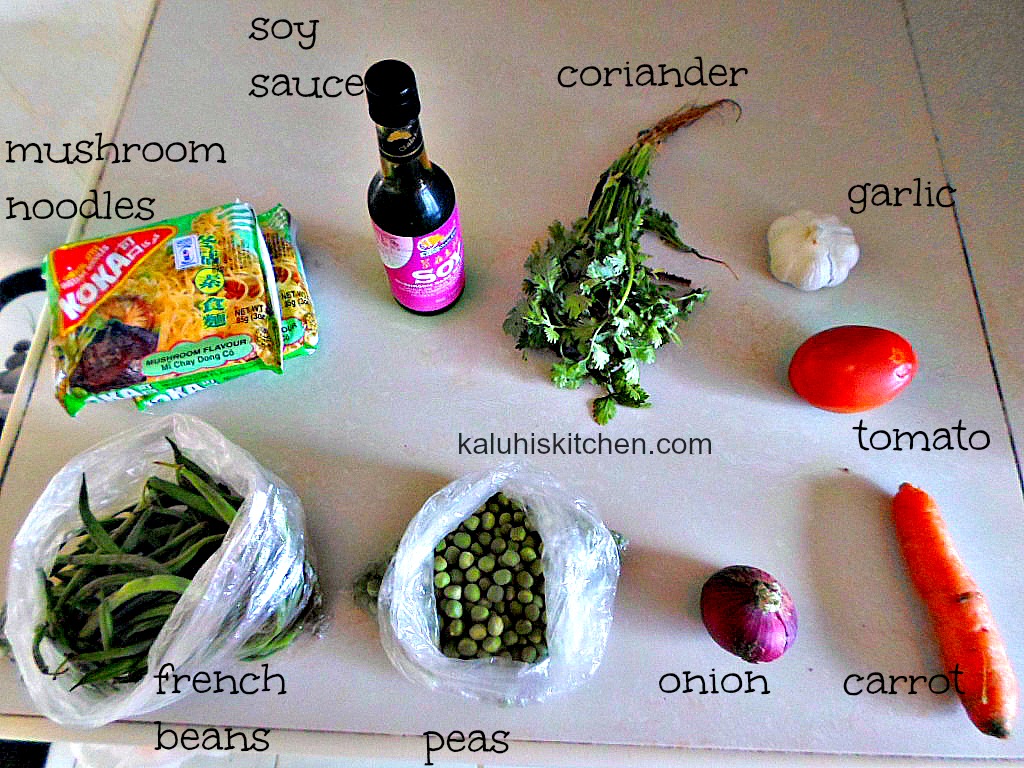 2 packets of instant noodles, mushroom flavor ( or any flavor you want)
50 grams of fresh french beans
50 grams of fresh peas
1 carrot, finely diced
Fresh garlic, minced
Tomatoes, grated
1 red onion, chopped
1 tablespoon of soy sauce
Fresh coriander, finely chopped for garnish
***
QUICK TIP
To play up the flavor of your noodles, add the actual ingredient which the noodles derive their flavor from. This amplifies the entire taste of the dish and makes simple noodles so sophisticated and more wholesome. For example, if you are using chicken  flavored noodles, add some shredded chicken breast to the mix. In my case, for my mushroom noodles,  I would have added some mushrooms to compliment the mushroom flavor. Whichever flavor you decide to use, I hope you try out this tip 🙂
***
Method for the noodles
Boil your peas and set them aside. As that is happening, prepare your noodles as the package instructions indicate and and  set them aside.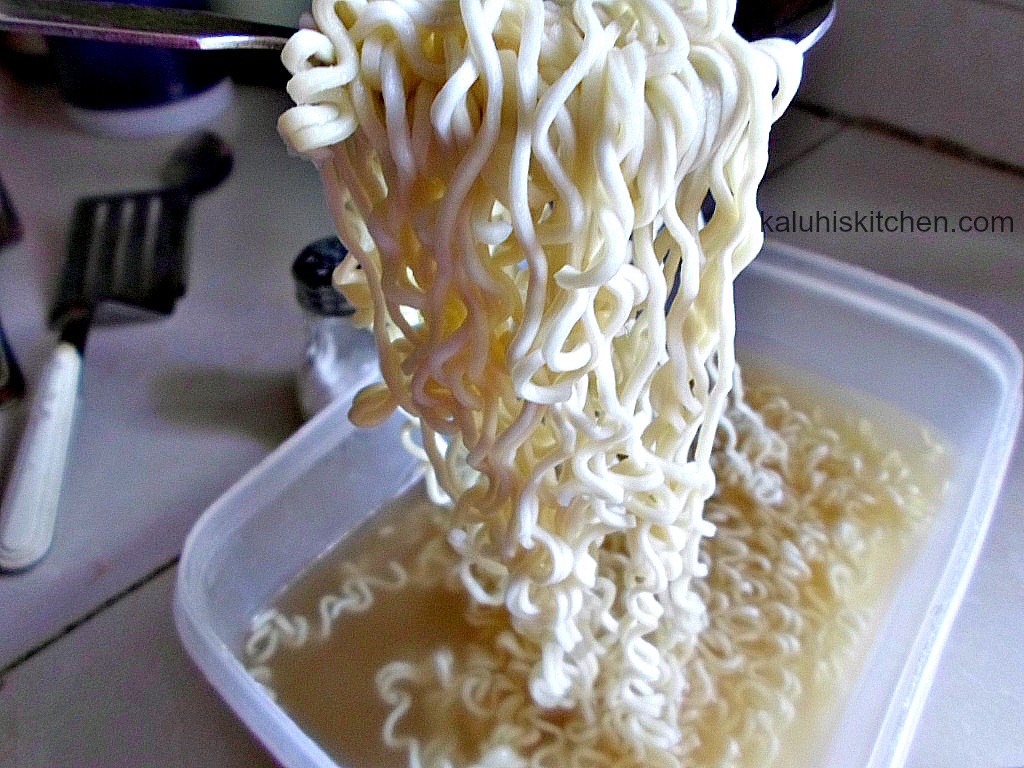 In a separate pan, heat some oil and add your onion and garlic. After they are soft, add your tomatoes. Let them simmer for about 4 minutes. After that, add your carrots and french beans. I dice my carrots and french beans really small. This makes them cook a lot faster and makes the dish look  so much prettier and neater.
Allow these to stay on the heat for about 5-10 minutes until they are just cooked through. I like my carrots to have a bit of crunch so I never let them cook to a mushy level.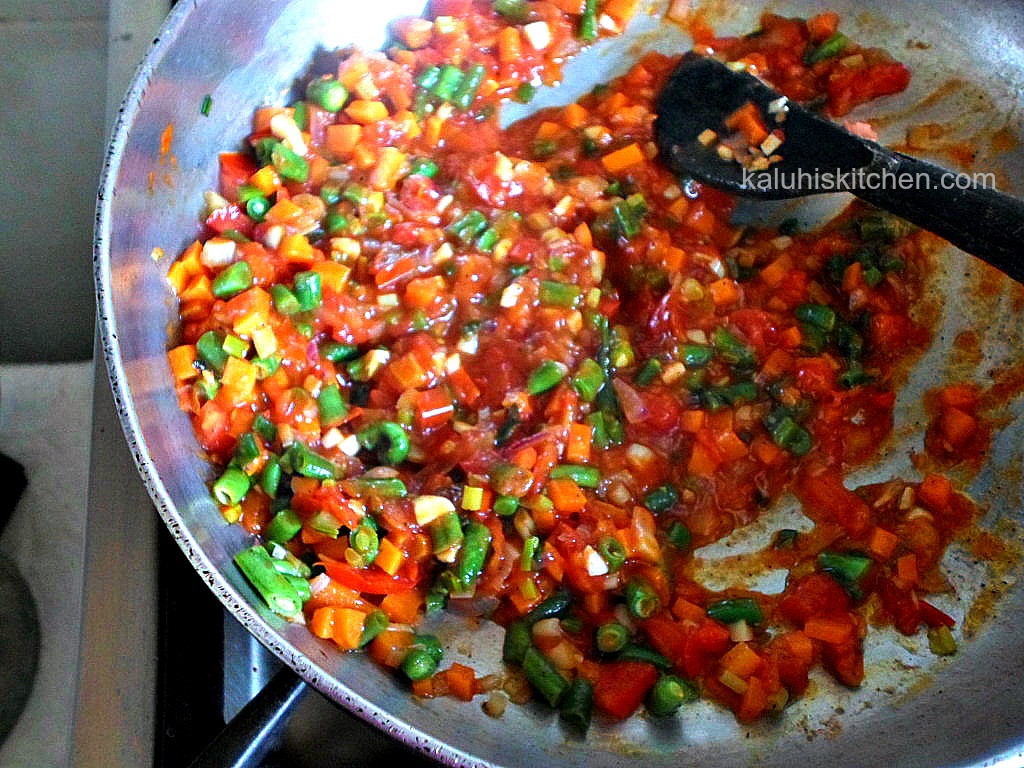 Add your noodles and mix them in. Add your peas then your tablespoon of soy sauce. Let this stay on the heat for about 1-2 minutes.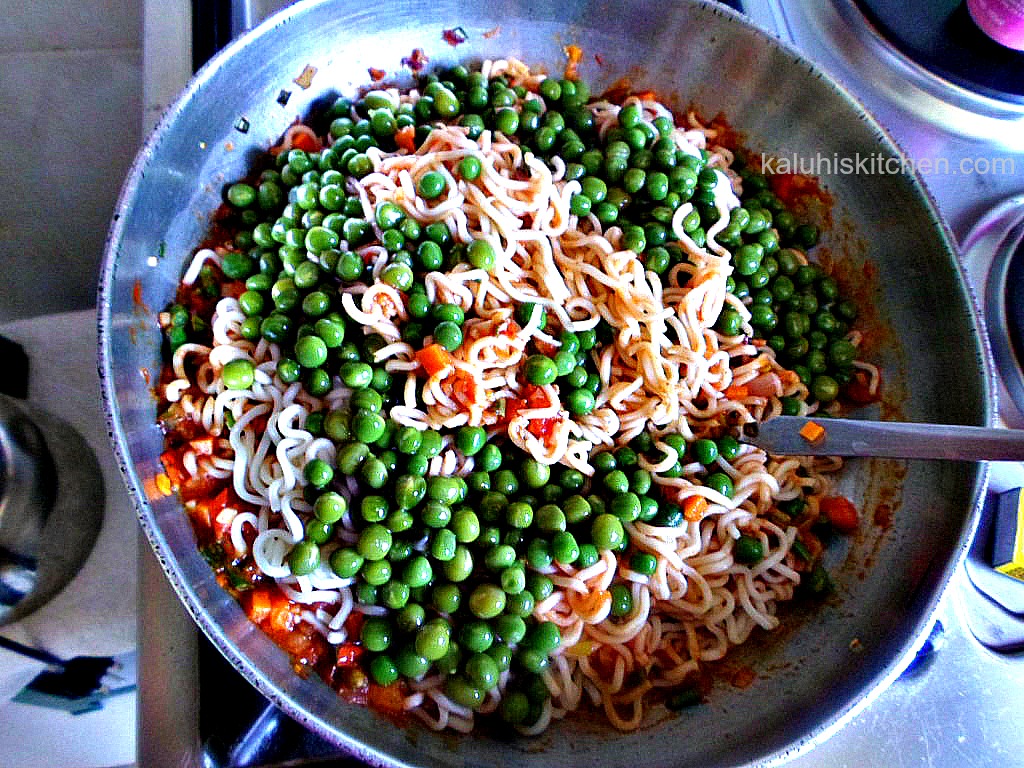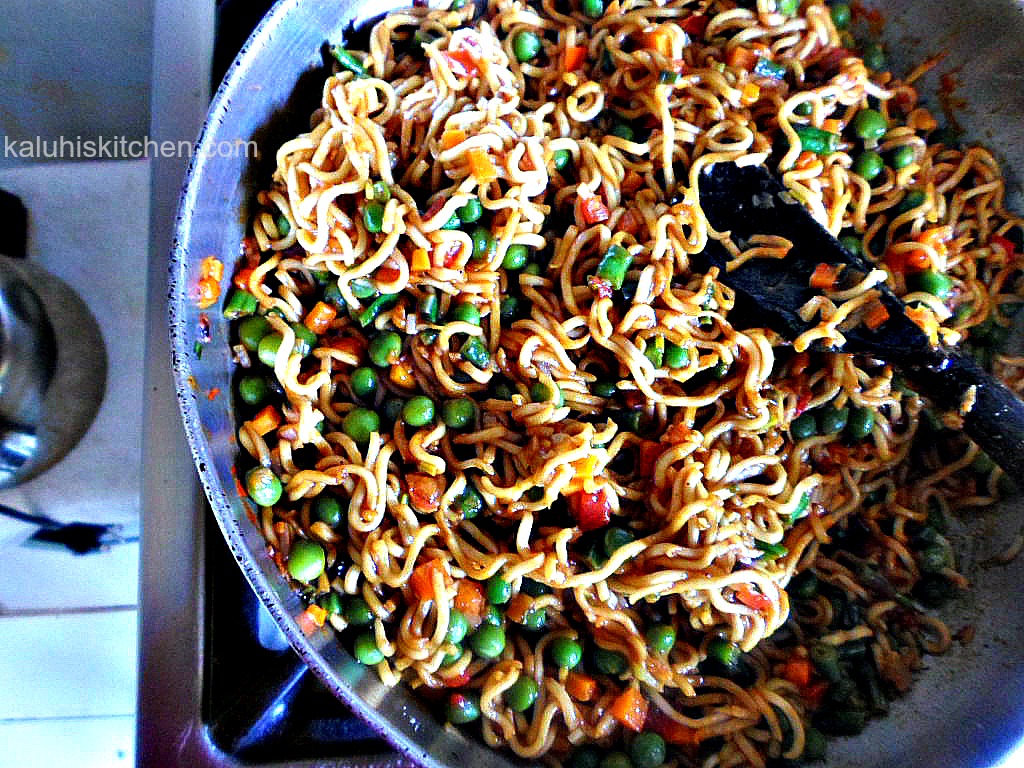 Add the garnish then serve.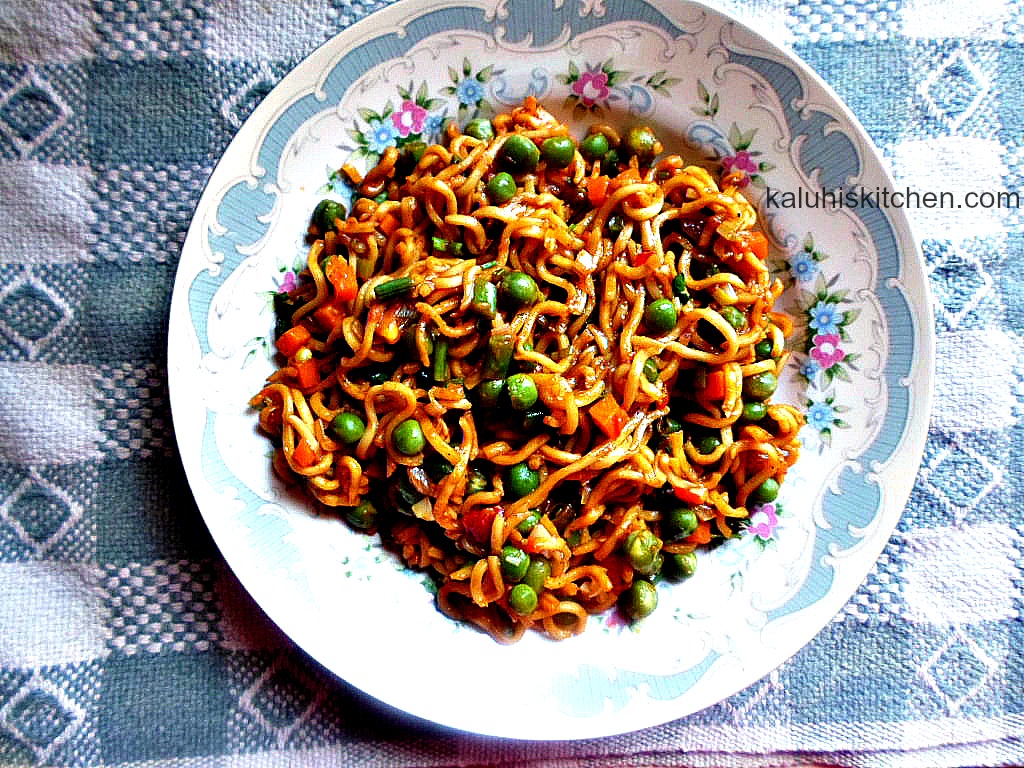 This is now my new addiction. Easy enough for a busy working mum who still wants to plate something good for her family. And good enough bachelor who wants something easy,fast but still nutritious ( or something to impress his girl with 😉 ).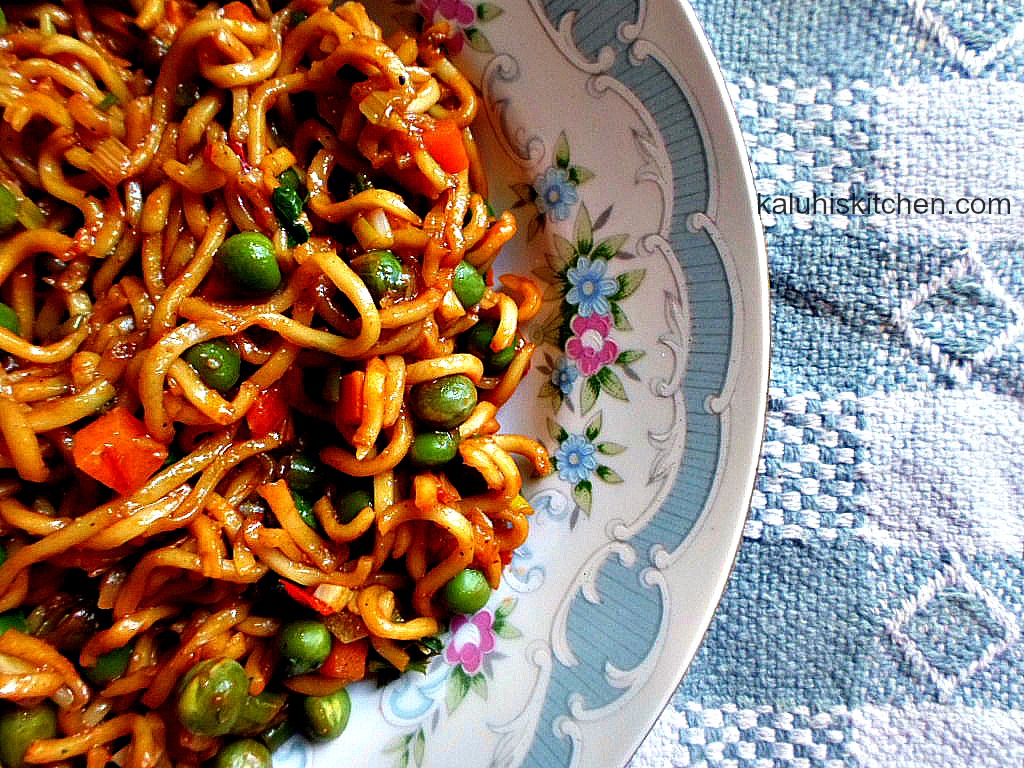 This is one meal you shall enjoy without doubt.
HAPPY EASTER :),
-Miss K
---
Get the full recipe here #nom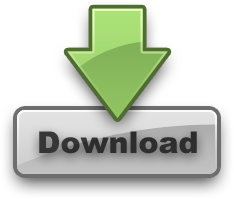 ---
All content and images are copyright protected by



Do not copy in part or whole without giving due credit.